Today we'd like to introduce you to Katherine Corden.
Katherine, please kick things off for us by telling us about yourself and your journey so far.
I grew up in a household that encouraged creativity. My mom is an art teacher and my dad are an attorney, although he is very multi-passionate.
From an early age, he modeled to me that your career doesn't define who you are. He spent his free time traveling with our family, building furniture, renovating our houses, participating in triathlons, fly fishing, camping, you name it. My parents have always supported my sister and I to live well rounded lives. Because of them, I feel I have a unique definition of success and an incredible confidence that I can figure out any situation I'm faced with and achieve anything I set my mind to.
Growing up I was always the "artistic" kid. I chose coloring over watching T.V. (still my preference today), I took all the art classes, entered contests, and always handmade my friends and family's birthday presents. I used to skip lunch in high school to go to the ceramics studio.
My history notebook was full of doodles. But as I mentioned, my parents wanted us to live well-rounded lives. That meant I could paint, but I also had to study. When senior year rolled around in 2009, the U.S. economy was in the middle of the recession. Pursuing a creative passion didn't seem promising. I decided to pursue academics and attended the University of Michigan – an experience I don't regret in the least. While at Michigan, I fell in love with physical fitness and nutrition and went on to pursue my doctorate degree in physical therapy, which brought me to Northwestern University here in Chicago.
Those years in school were pretty consuming, but art always stayed a part of me. Once I graduated from PT school, I finally found time to start practicing art again after work and on the weekends. That's when I discovered the power of social media as a free marketing tool. I started sharing my work on Instagram and those friends in high school who always complimented my artwork started asking for paintings. That summer I started my business and over the past two years it has slowly grown to where it is today.
Can you give our readers some background on your art?
I'm a painter and I primarily work with acrylics, though occasionally will use pencil, gouache and neo-crayon. I'm constantly experimenting and trying new subjects. My favorites lately have been figures and flowers. I'm attracted to their imperfections and the freedom they allow me when drawing. In all of my paintings, I love the challenge of capturing a likeness to the subject but with a hint of painterly abstraction. You'll notice my light and shadow depictions are very real, while the details hold impressionist and abstract strokes. My approach is not unlike how I live my life. I am a disheveled perfectionist – constantly messy yet constantly tackling to-do lists. The contrast of the real and abstract reminds me of how beautiful AND messy life is – that the two can coexist and be delightfully unexpected.
I create paintings that I would want to hang in my own home. I've always been in love with interior design and truly feel that a well-cared for home fosters healthy minds and relationships. I love my paintings of friends and family casually chatting on the beach – I want my work to evoke comfort and nostalgia. I want to create work that complements the life and love in my collectors' homes – work that becomes an heirloom and is passed down through generations.
In your view, what is the biggest issue artists have to deal with?
I think a big struggle is feeling "less than" if you don't practice your art full time – especially in our comparison world of social media.
Maybe it's how my parents raised me, but I'm passionate about so many things I don't think I'm meant for just one vocation. Physical therapy challenges my critical thinking skills, while painting stimulates my imagination. I feel blessed to have two jobs I love.
My physical therapy career allows me to pursue this art business without worrying about that notorious financial stress that kills creative spirits. Just because you don't pursue your creative passion full time doesn't mean you are any less of an artist. In fact, my art thrives because of my physical therapy career. Work on your art on the side if you need to and let it slowly grow over time, it's okay to grow slow. We have to remind ourselves not to compare our beginnings to someone else's middle. This is something I remind myself of often.
What's the best way for someone to check out your work and provide support?
The best way to see my work is on my website: www.katherinecorden.com and on my Instagram: @katherinecorden.art. You can support my work by signing up for my email list to stay up to date with releases and local events!
Contact Info: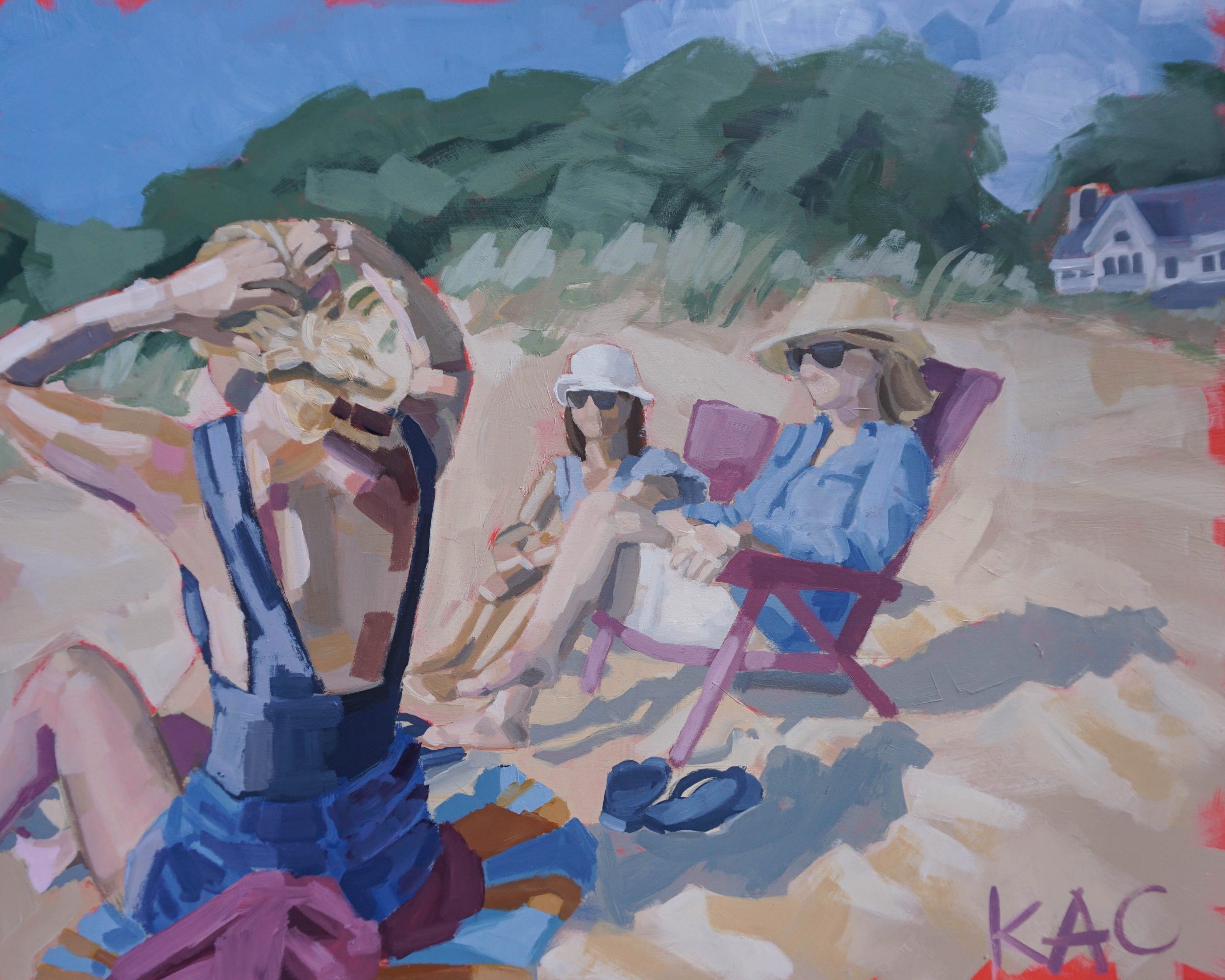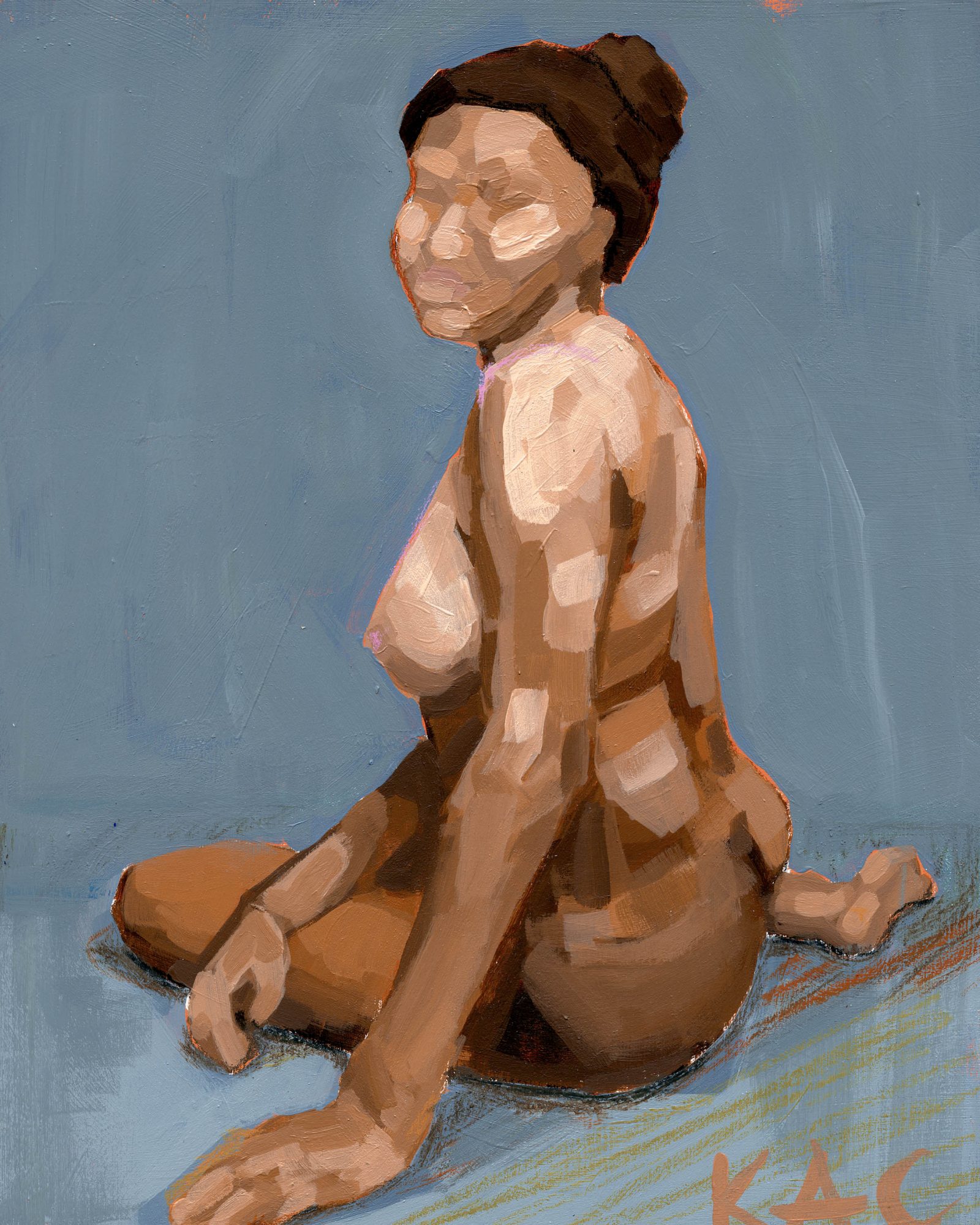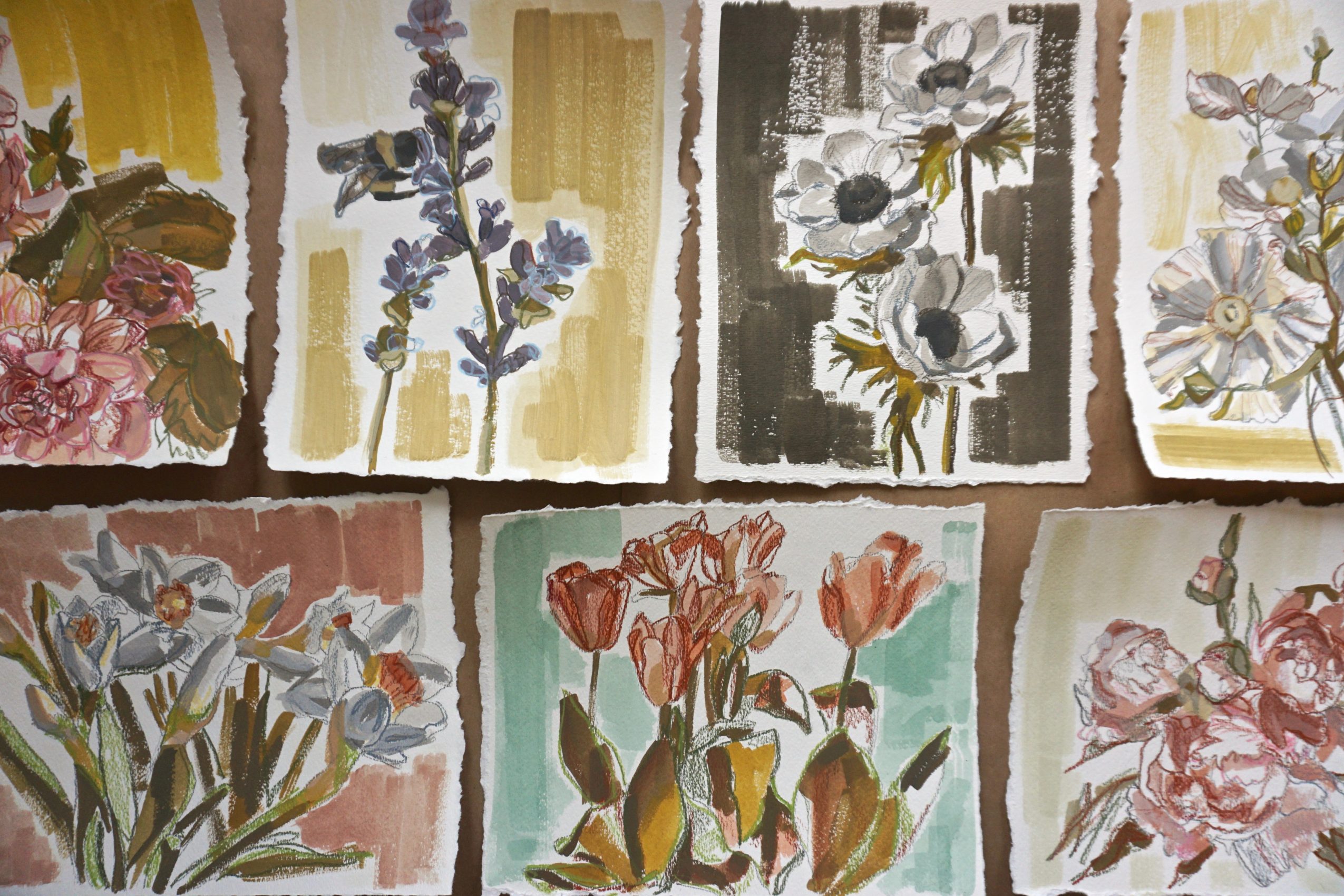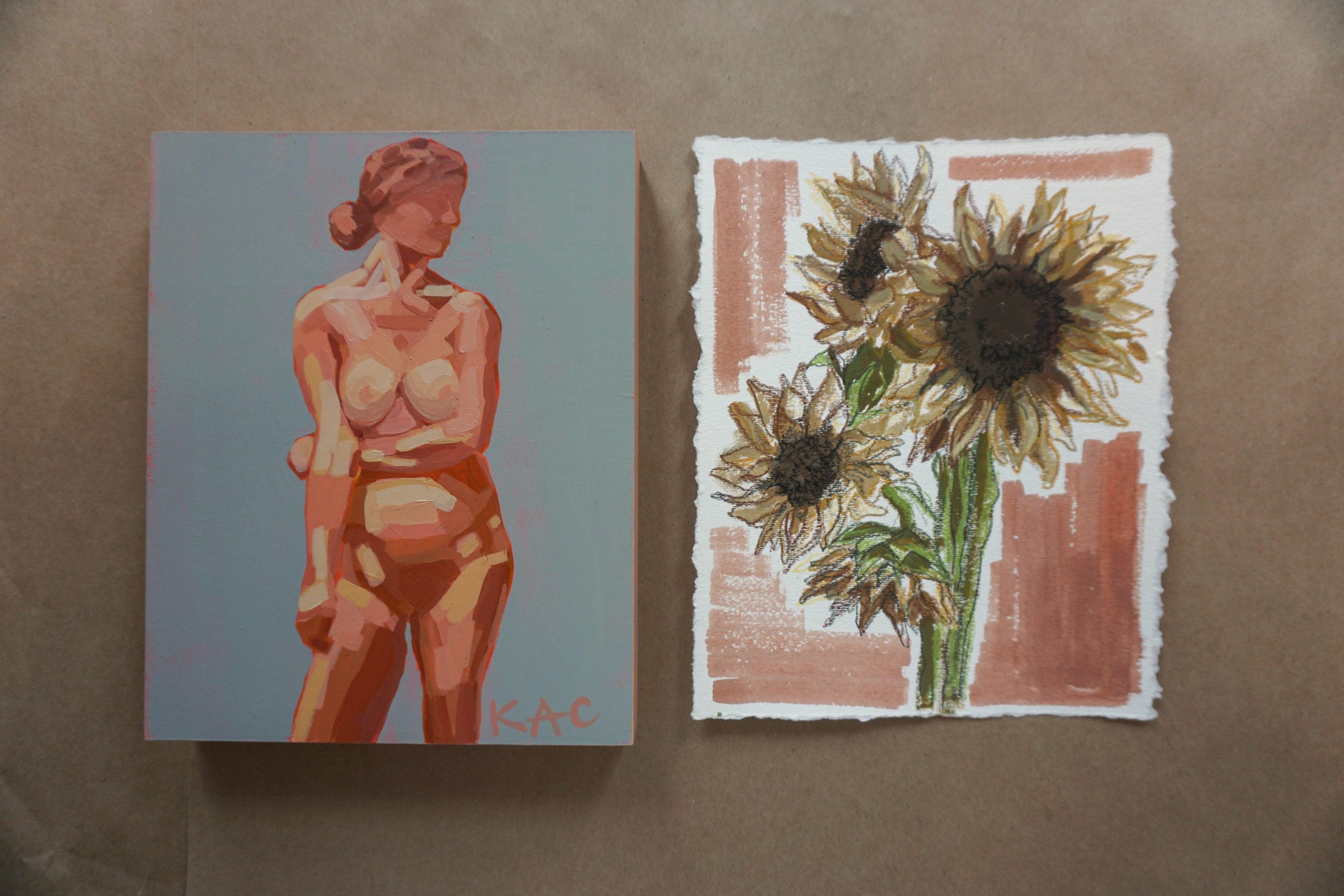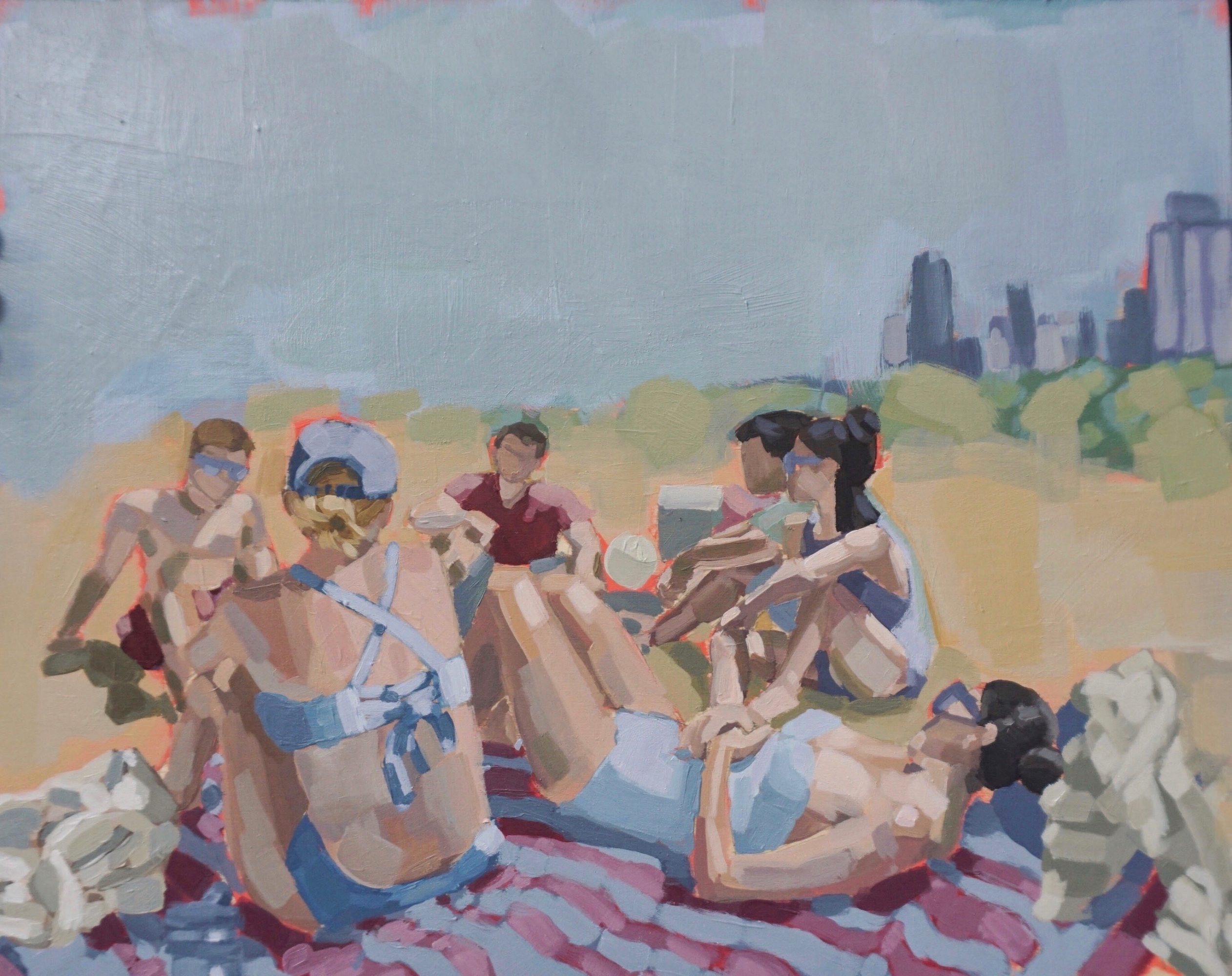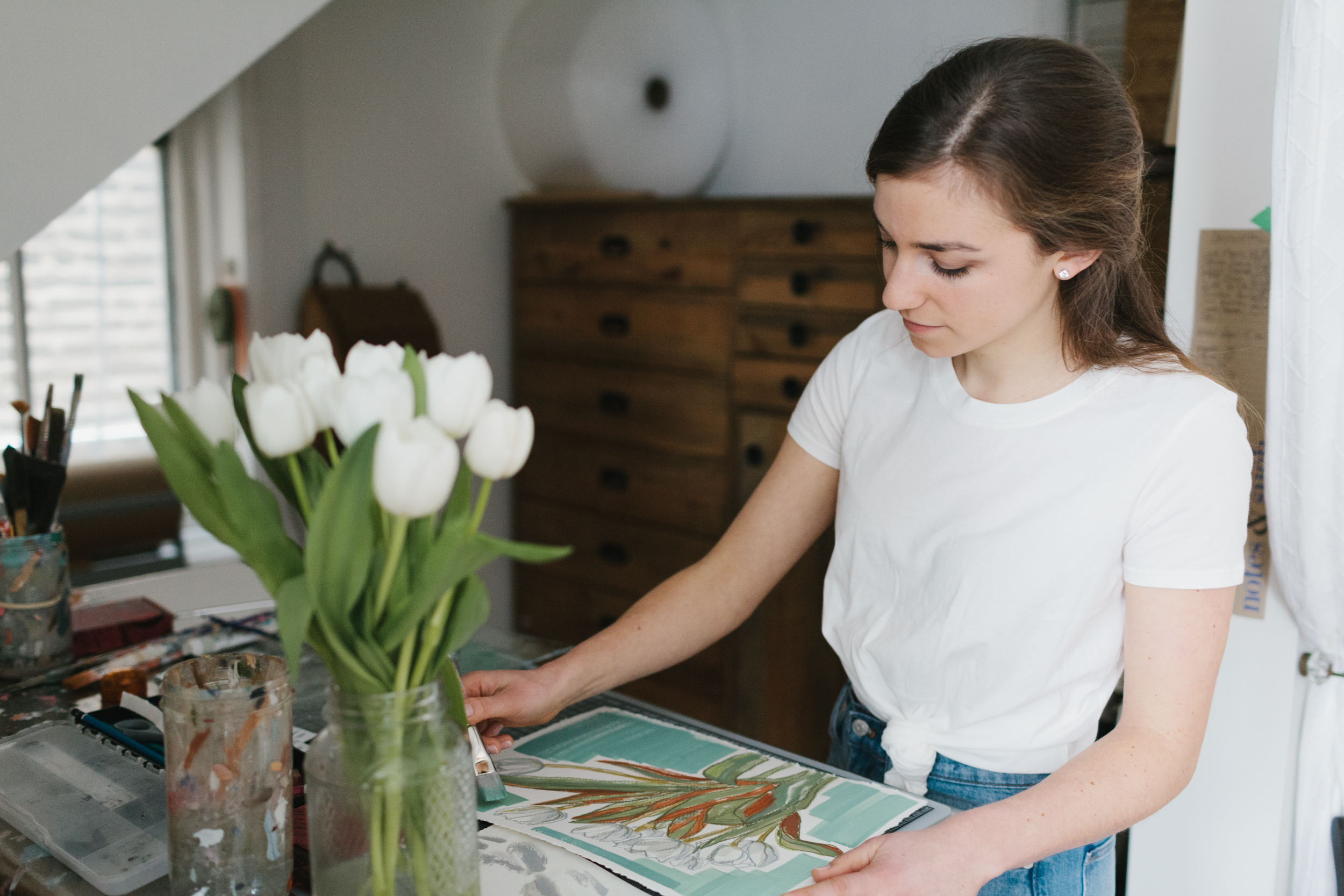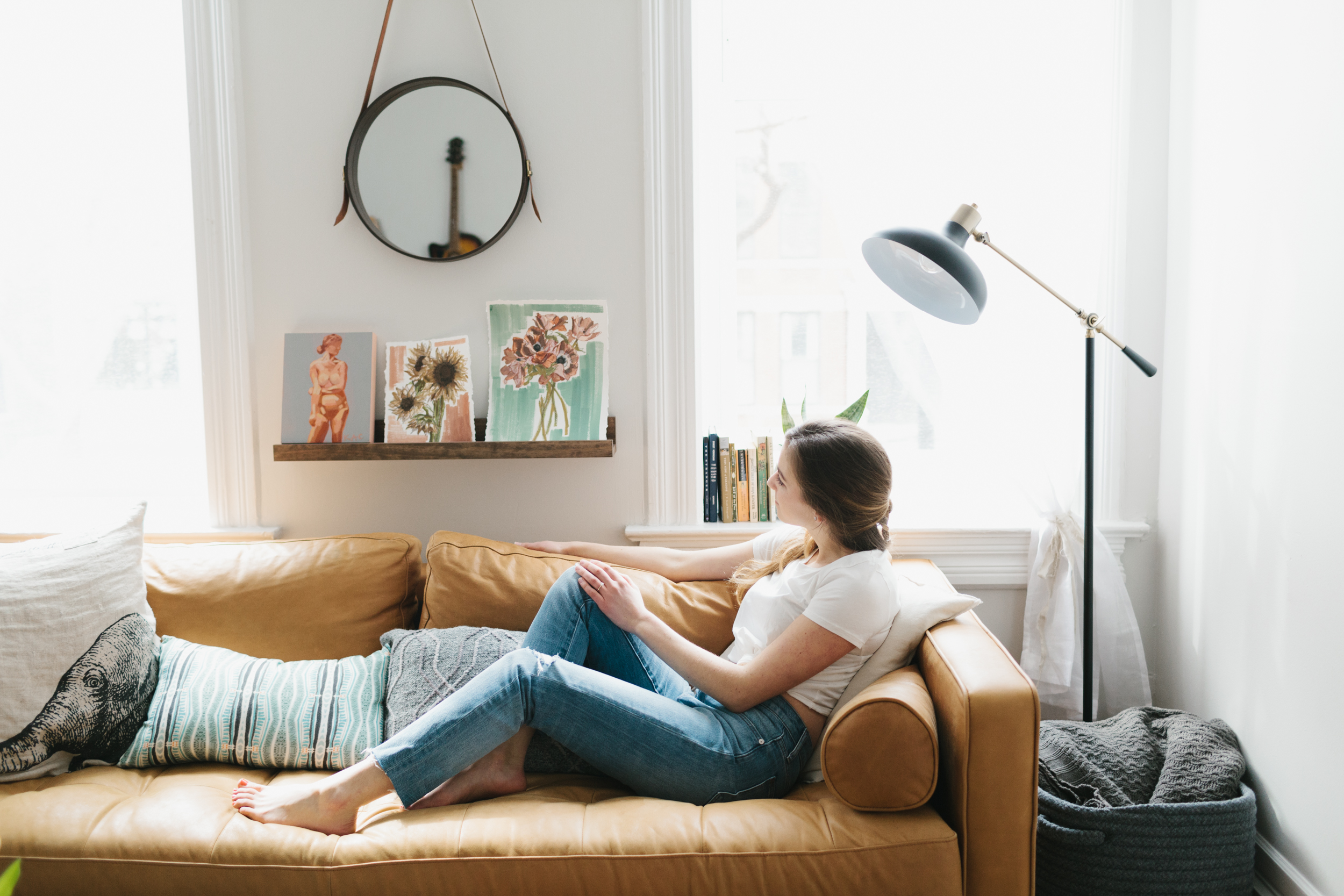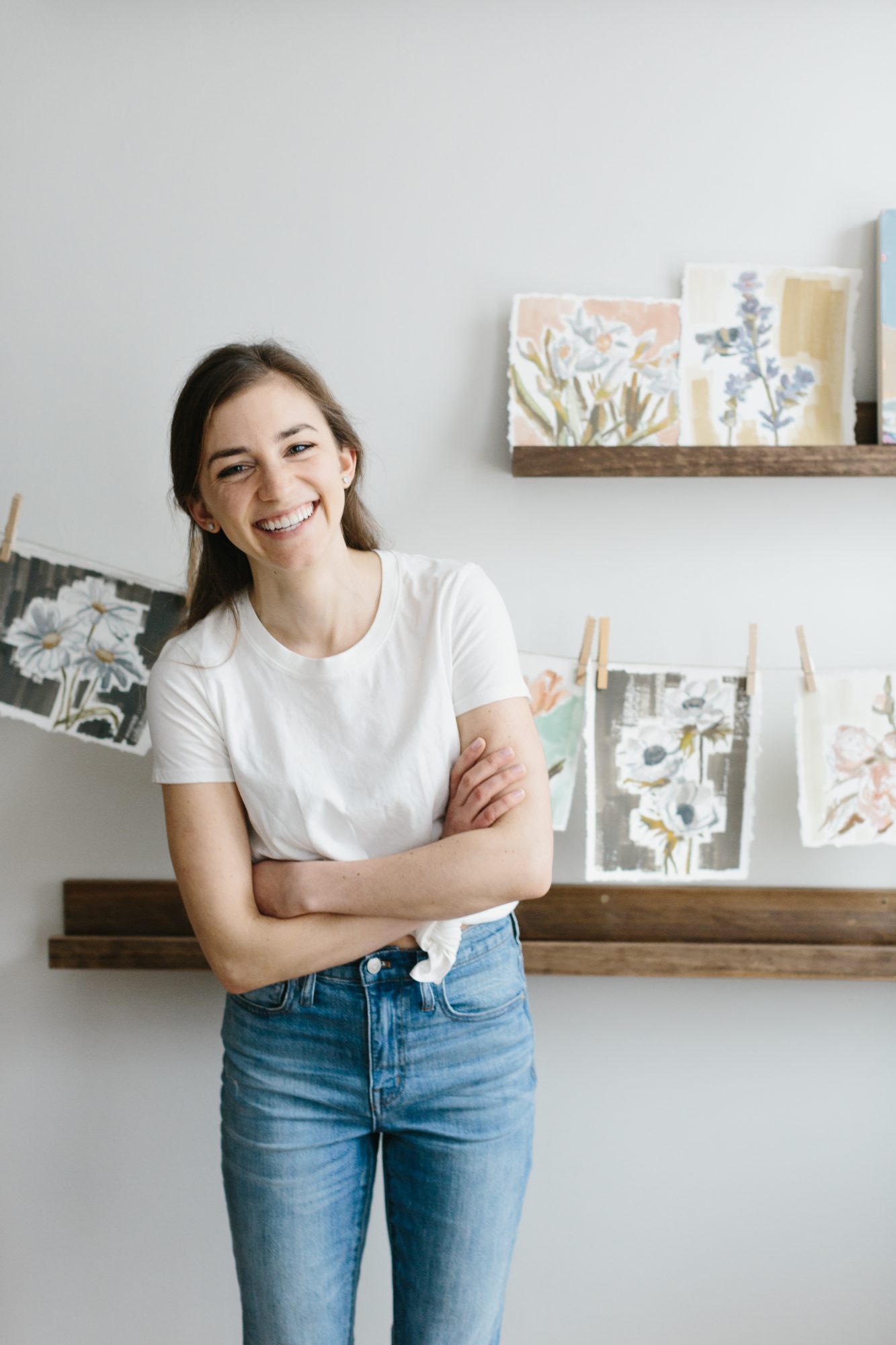 Image Credit:
Mae Stier Photography
Getting in touch: VoyageChicago is built on recommendations from the community; it's how we uncover hidden gems, so if you know someone who deserves recognition please let us know here.