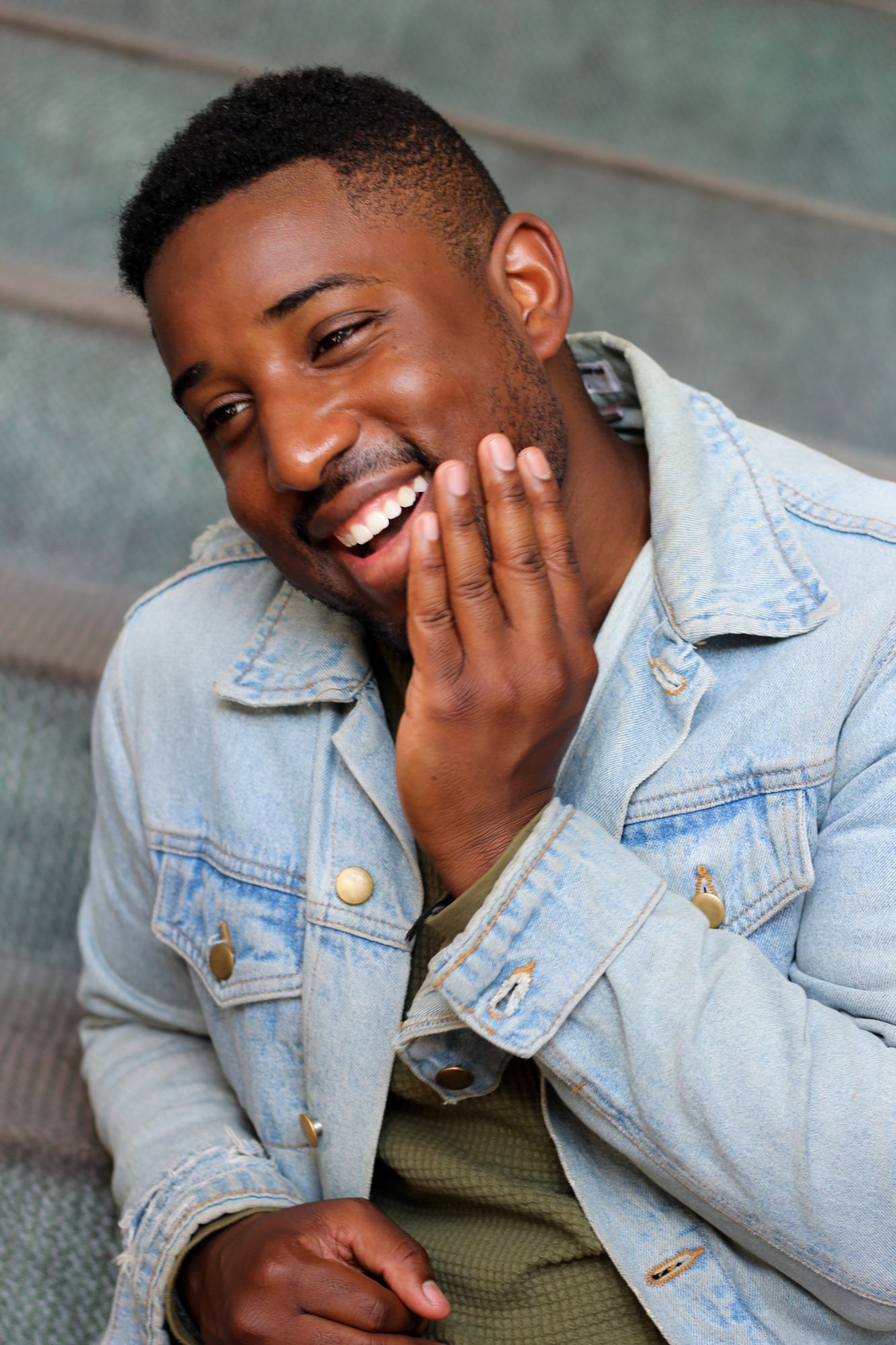 Today we'd like to introduce you to Justin Casselle.
Justin, please kick things off for us by telling us about yourself and your journey so far.
My story began as an accident. I was a soon-to-be graduating senior at Xavier University I was entirely unsure of what would be next for me. I remember being told by my counselor that I needed a few more credits to graduate and suggested I take an art course. Fortunately for me – even though I didn't know it at the time – improv was the only course that fit my schedule. Admittedly, I was the guy who felt that keeping a cool distance from everyone around me was easier than being vulnerable in front of strangers. My instructor saw right through my act and after watching me perform for a few weeks, challenged me an audition for a role in his upcoming production of Hairspray. First improv, now theater? Nah. No way. Not me. Not this super-cool guy. But as auditions drew near, something inside me told me to take a chance on myself, to do something different and put myself out there and I am so happy I listened. Working with a large group of people from the actors, to the producers, and the stagehands, really brought about a sense of teamwork that I hadn't felt since little league (I was pretty good, mind you). Suddenly, in my life, there was an opportunity that I never experienced before: a chance to collaborate artistically to use my vulnerability as a tool of creative expression.
From then on, I set out to use the rest of my days to re-create that feeling by experimenting with different artistic mediums and falling in love with the idea of creating something, anything. You see, the tiny, tiny slice of improv and theater is my foundation. It cracked me wide open to a world of creative possibilities, such as filmmaking. I moved from improv to theatre, to film as a means of exploration. I came to understand that cinema is a medium of which I am most influenced by; it has been influential in my curiosity as an artist and was always a space in which I felt most comfortable discussing and participating. My entry into the artistic space was a fortunate accident, but once a part of the artistic community I realized it was no accident at all.
Upon graduation, I came to Chicago to create films but didn't have much insight into how. Early on in my artistic career, most of my work was split 50/50 between independent filmmaking in Chicago and producing TV commercials for ad agencies, which paid my bills. The experience I had in the advertising industry was fuel for me to grow and break off on my own to really help change the dynamics we see in the media and on-screen. While working as an advertising producer, I saw first-hand how companies and casting agencies value "ethnically ambiguous" talent over talent with darker Black skin. I saw first-hand how hand models are never anything but white, or how any advertising for a "general market" often times casts for white talent, clearly making the statement that white skin is the default. And I saw first-hand how often companies and ad agencies think it makes more sense to advertise toward Black people separately but not equally, often falling back on uninspired and unimaginative tropes using hip-hop music, dancing, or overt slang without any particular further strategy or insight other than what they've seen in the past. These things may seem small or go unnoticed, but these practices cause lasting damage that deeply influences how people think and see the world. Over and over again society is subtly reinforced that white is the default and anything else is subjugated to "other" and, quite frankly, it's bullshit.
While making ends meet producing commercials, my first official crew job was an absurdist, sci-fi short film in which a Korean woman was emotionally tormented, bullied, and told to go back to where she came from – which happened to be New Jersey. That type of storytelling – the ability to blend visceral imagery, unconventional performances, and innovative camera movements with a fresh take on conveying the consistent and suffocating reality of being "other" were intoxicating. That experience changed me in a way I'll never forget; I knew then that I wanted to make art that was visually and creatively inventive that also had something to say. Soon after that, I set out to create a web series (a staple in the Chicago artistic community, as Black and non-white PoC artists creating our own work, is often the only avenue to seeing your idea come to fruition) and made a point to cast a Black female lead in a story that was a simple slice of her life, that showed her complex flaw, her personal triumphs, and most importantly, her humanity. I just thought, "I want my lead to be a Black woman." There was no other intention behind it other than it being a story I was yearning to see. Representation should be simple.
Can you give our readers some background on your art?
I'm a writer, director, and producer – an all-around filmmaker that makes art that is inclusive of PoC (Black women, specifically) and other marginalized talents with stories that are true to our experiences, communities, and interests. I also make films that are specific to my experiences as a Black man with a hand in multiple communities that can also entertain broadly. My art doesn't pander, but I do believe in efforts to help create and support stories about experiences that aren't specifically mine about people who don't look like me or identify the way I do. To me, those stories are just as gripping, charming, and adventurous as any other. I create to see myself and those like me represented, but I also look to support others who have a harder time seeing themselves represented than myself.
As I continue to grow, I've connected with a network of creators who are like-minded and found myself collaborating and growing with VAM Studio, a production company that caters to Black, brown, and queer artists. My comedy short film with comedian/writer/rapper Aasia Bullock has been accepted into the Atlanta Comedy Film Festival, the Austin Comedy Film Festival, and the New Orleans Film Festival in 2018. And currently, I'm directing "The Right Swipe", an up-and-coming, interactional feminist romantic comedy series exploring intersectional friendships, relationships, and intimacy in the age of dating apps. The show is created by Kyra Jones and Juli Del Prete who star as two best friends, India and Margo, who start a business helping hapless single men create better dating profiles. The series updates the traditional romantic comedy narrative and tells it through an inclusive lens, centering the experiences of women, people of color, queer folks, and other marginalized groups usually left out of romantic comedies and other genres. Most recently I produced a satirical investigative journalist piece alongside VAM Studio (directed by Sam Bailey) starring Chance the Rapper and Hannibal Buress that explores Chicago's aldermanic political system and highlights younger, blacker candidates for office. See? Representation is easy.
Overall, I want to make art and films that make people think, laugh and feel but with people that don't often get the chance, whether that's in front of or behind the camera (because representation off-screen is just as important on-screen). I want to create social thrillers, comedy-dramas, and all other kinds of work that people love but create them with those who have experienced and that can enhance and refresh not only the genre but someone's perception of the world.
What would you recommend to an artist new to the city, or to art, in terms of meeting and connecting with other artists and creatives?
Being an artist can be lonely. Let's be real, being an adult can be lonely – no one prepares you for how hard it is to make friends when you're an adult! So many of my peers are using every second of daylight to bring their visions to life that it can be difficult to spend time truly connecting. Fortunately, when creating what can be such personal work, there are opportunities to really gravitate to those helping you realize your vision or with those for whom you are doing the same. If you're spending a lot of your availability creating, my advice would be to look around at your creative peers. Growing with those you're working with is a likely outcome in creative personal endeavors and one that could benefit you in your career by creating an artistic, professional, and friendly foundation. Honestly, the key is finding those people you can sit in silence with, the people you can be vulnerable with, and the people who are willing to sit with you through your sometimes not-so-good pitches. Connecting with other artists can be tricky, but when it does happen you'll know it when you feel it.
What's the best way for someone to check out your work and provide support?
You can check out my site at casselle.us; share most of my work here. My comedy short film starring Aasia Bullock can be seen at VAMStudio.net. You can also support and follow The Right Swipe on Instagram @therightswipe_tv or on Facebook at www.facebook.com/therightswipeTV where you can watch our official teaser and receive updates about the series.
Contact Info: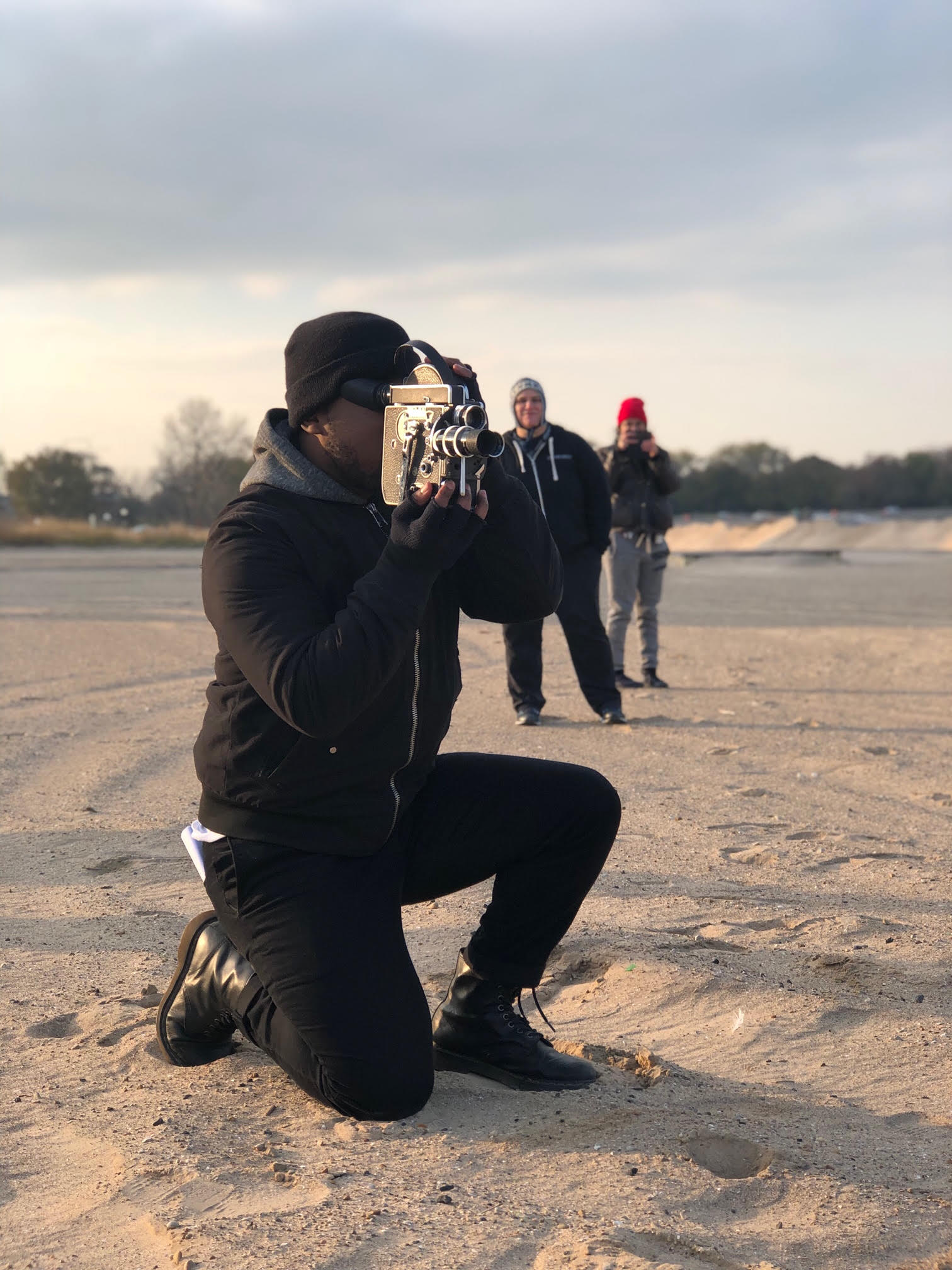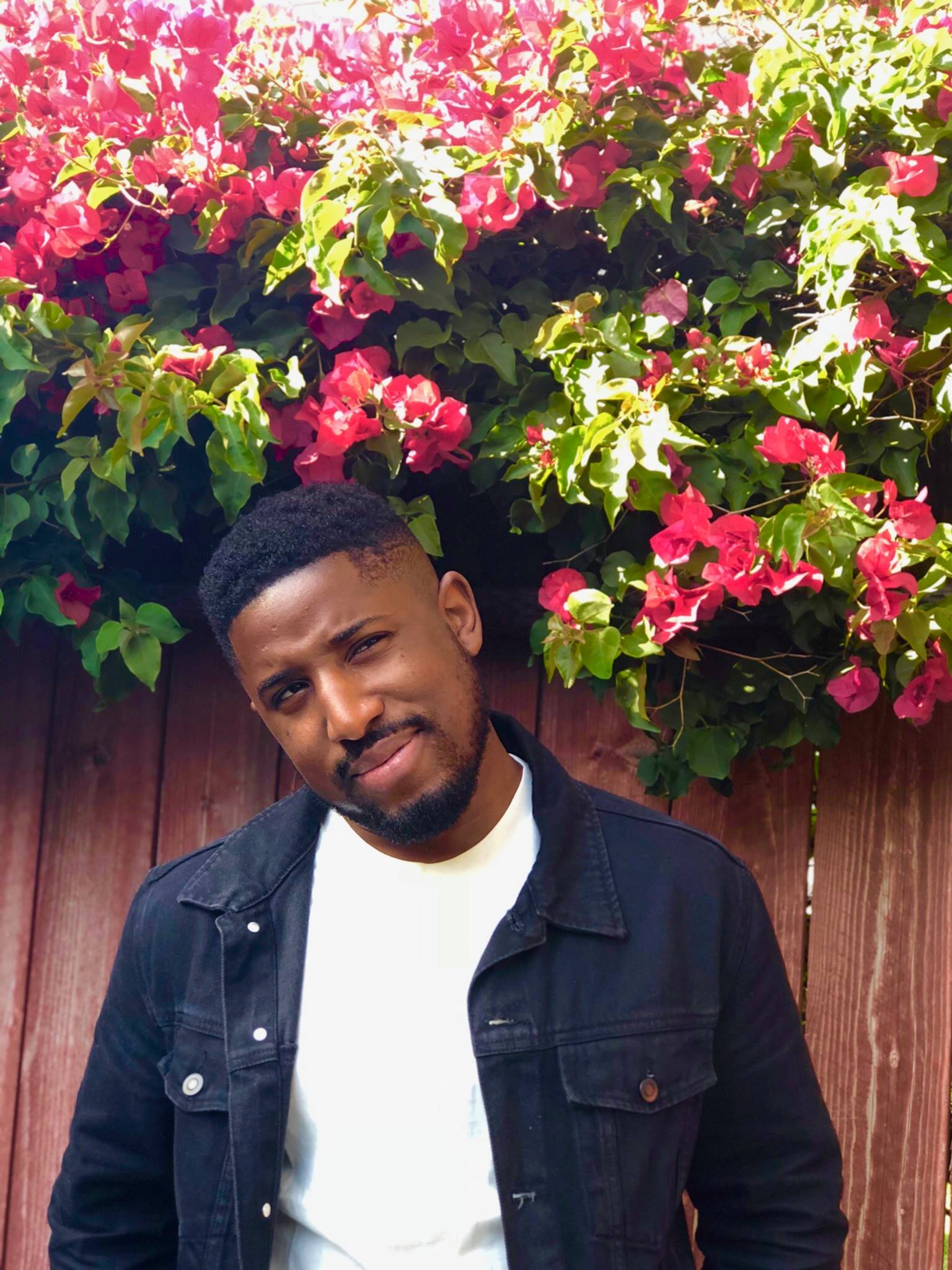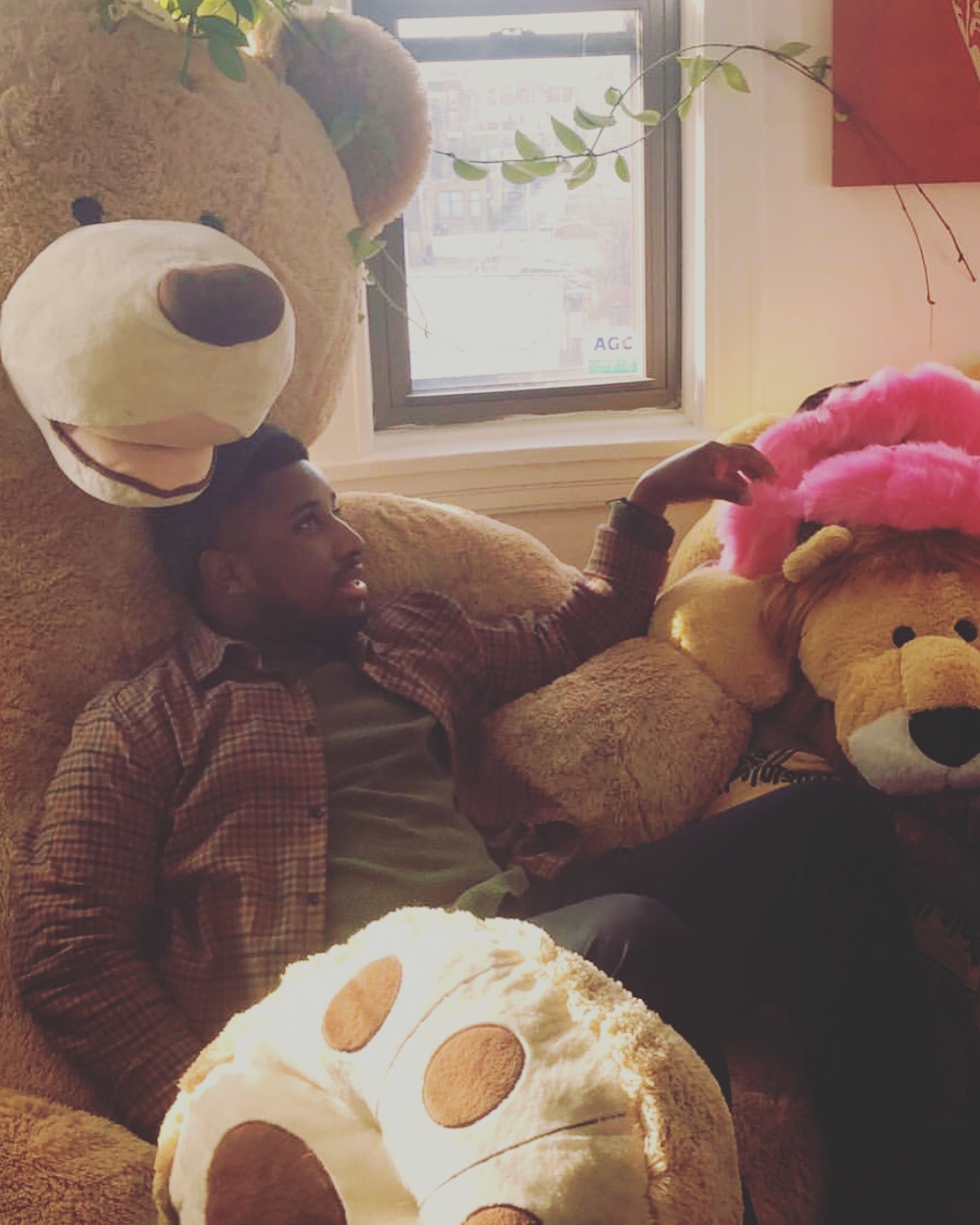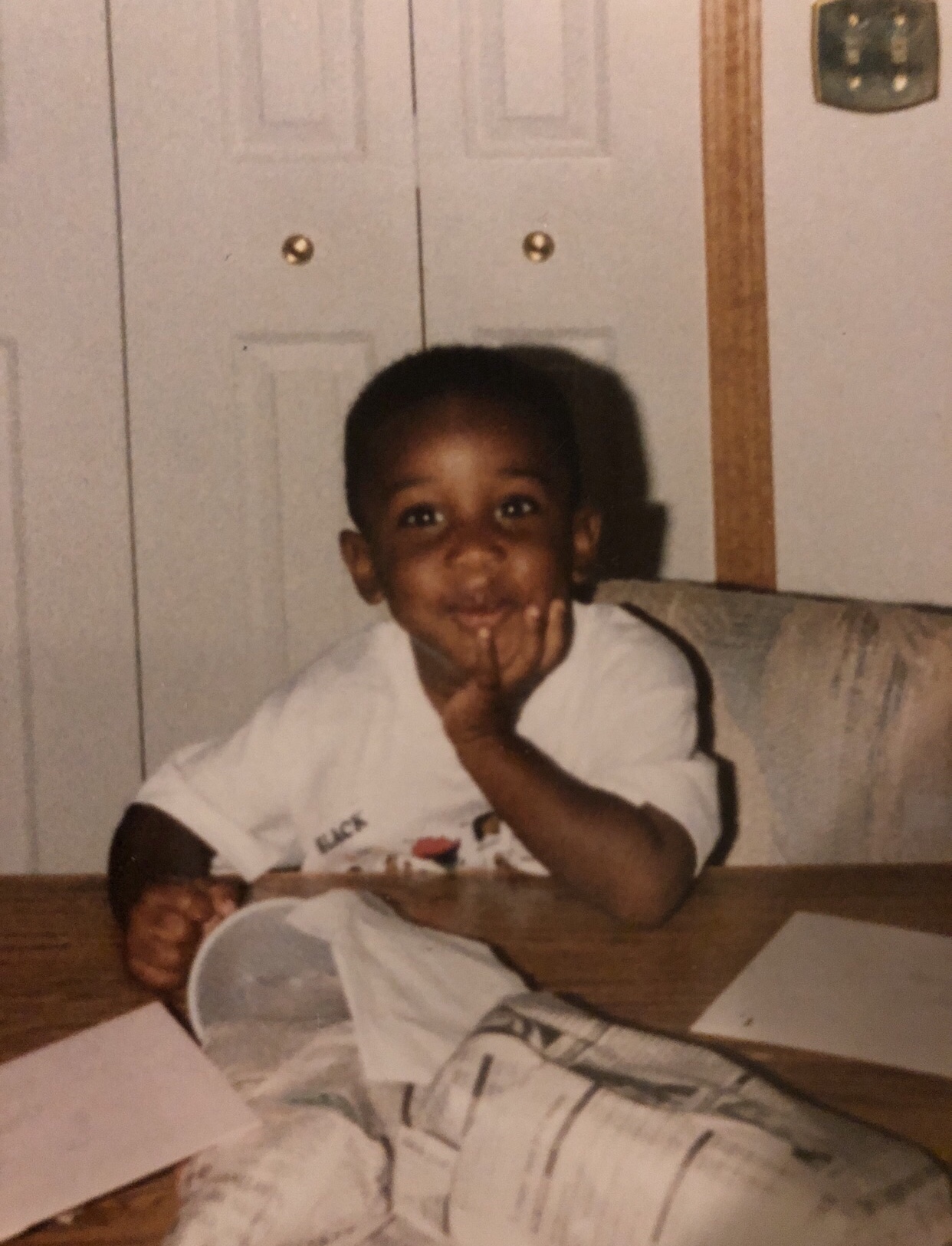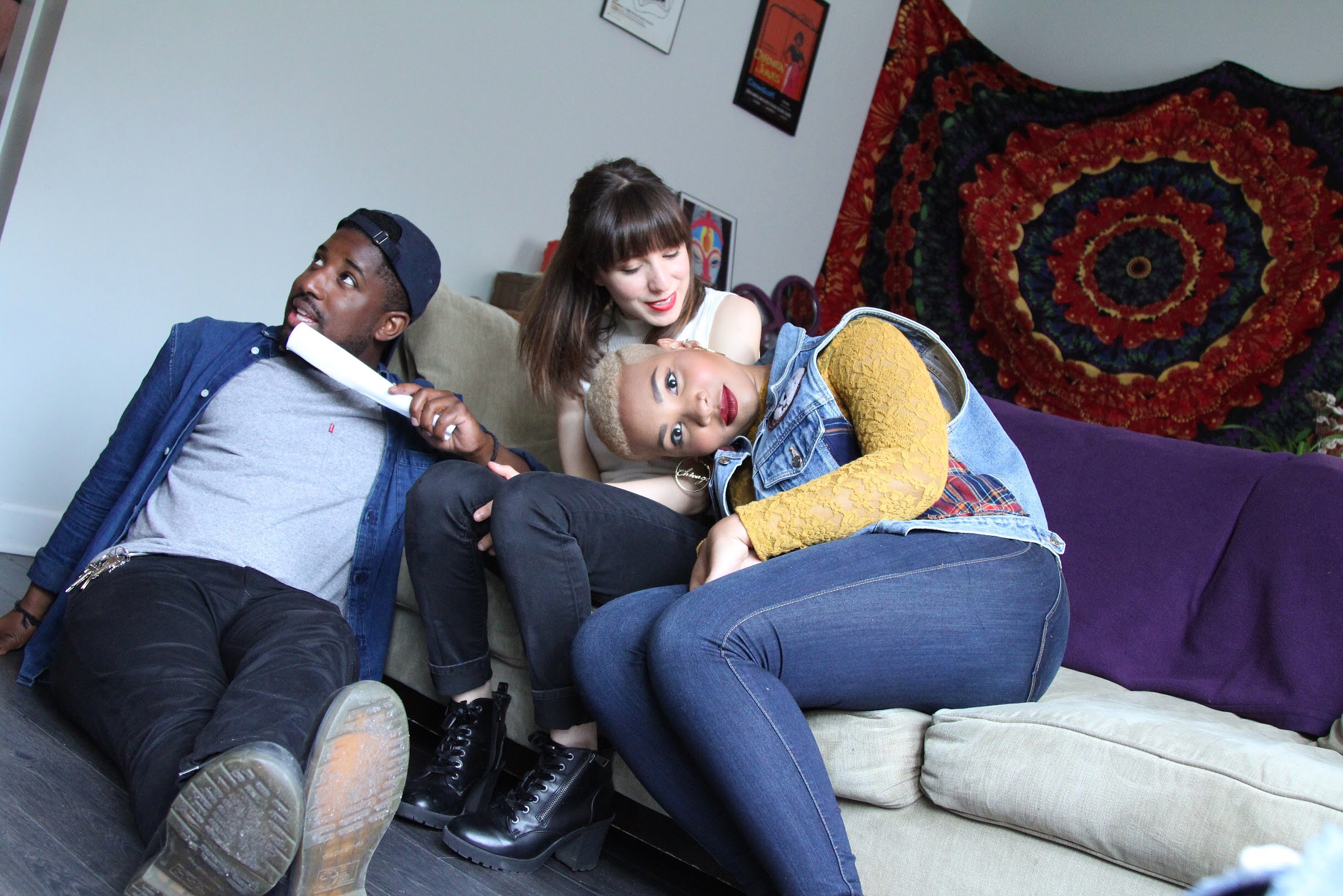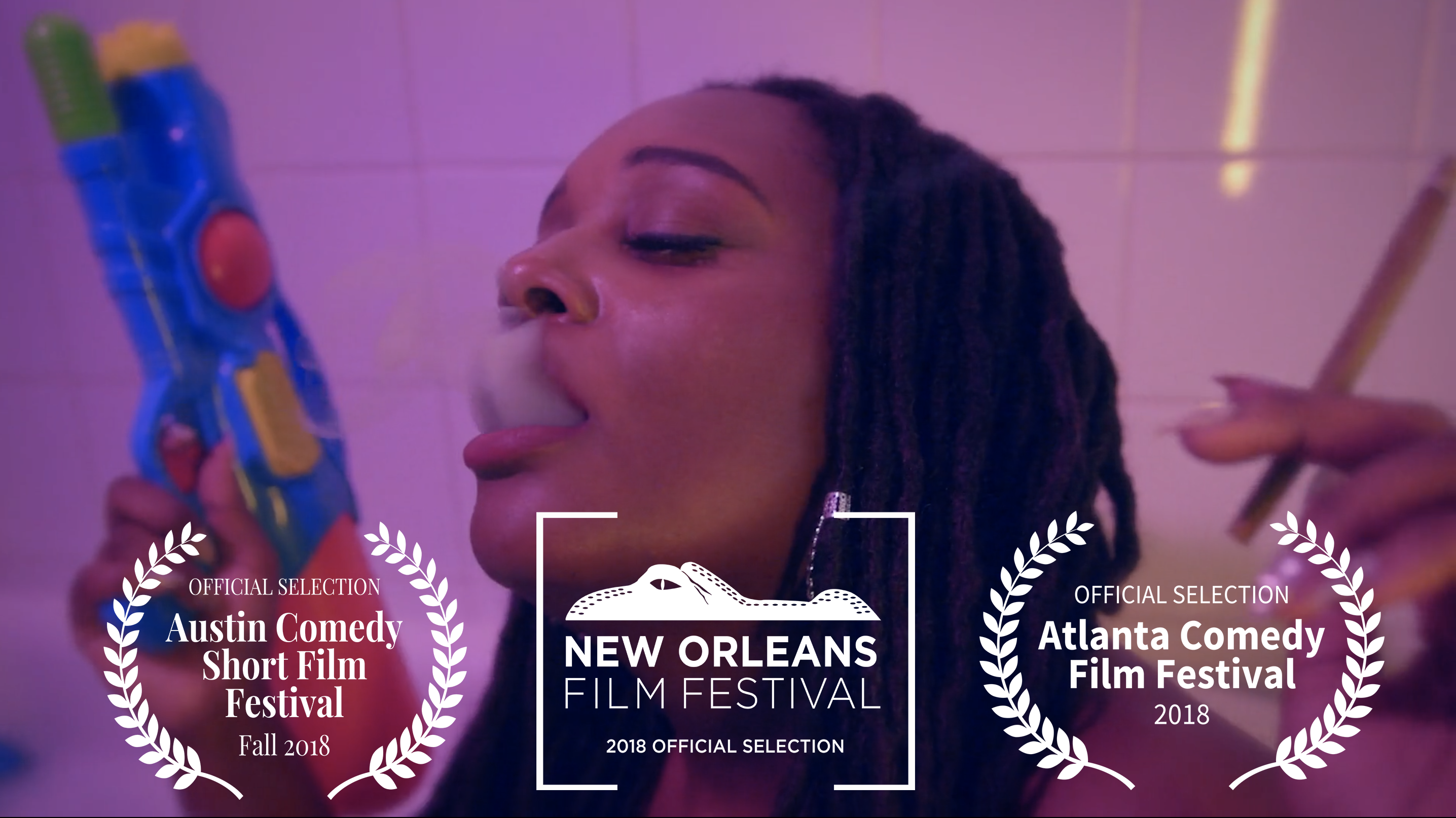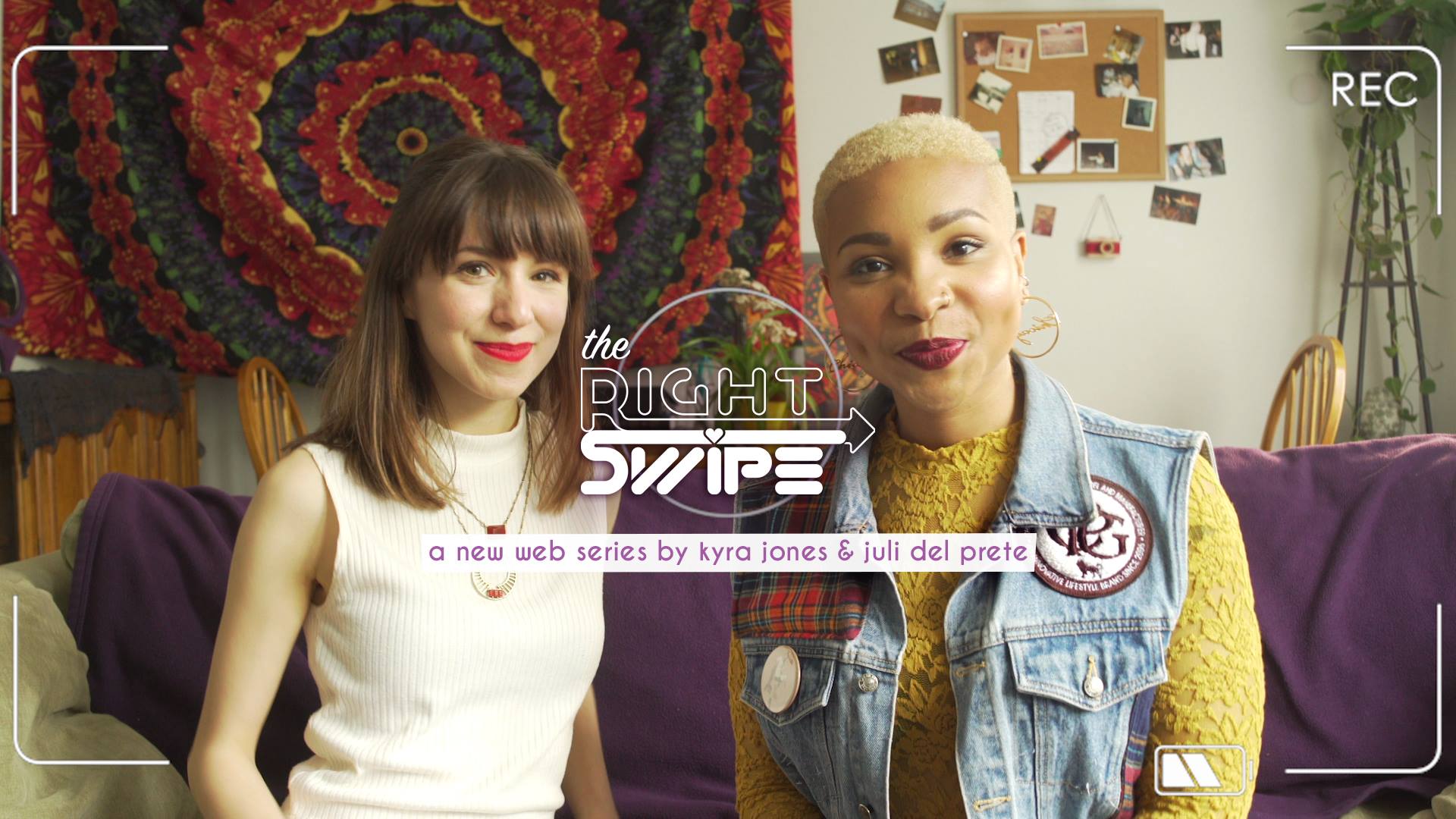 Image Credit:
Juli Del Prete
Gracie Meier
VAM Studio
Getting in touch: VoyageChicago is built on recommendations from the community; it's how we uncover hidden gems, so if you know someone who deserves recognition please let us know here.