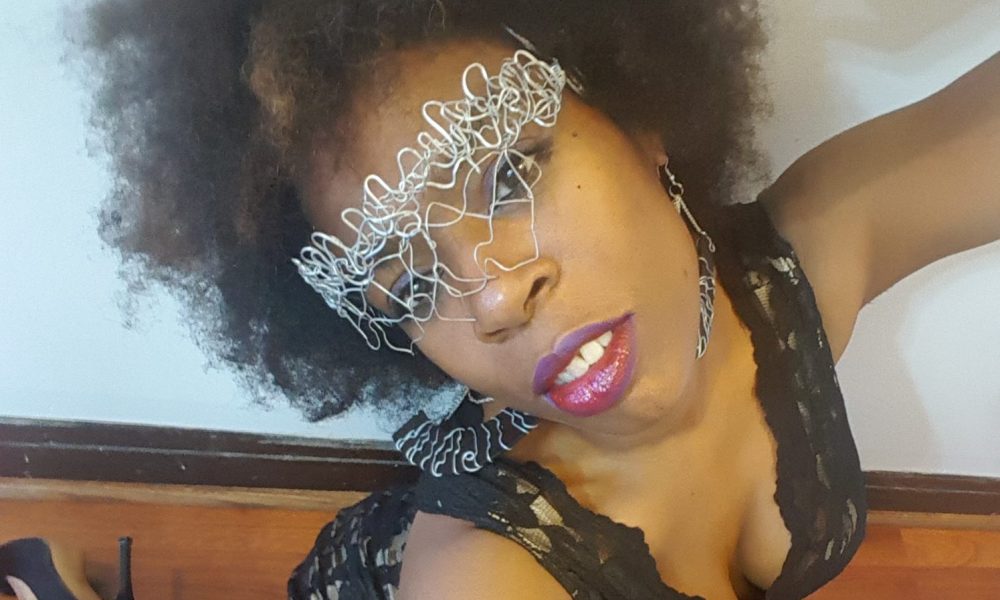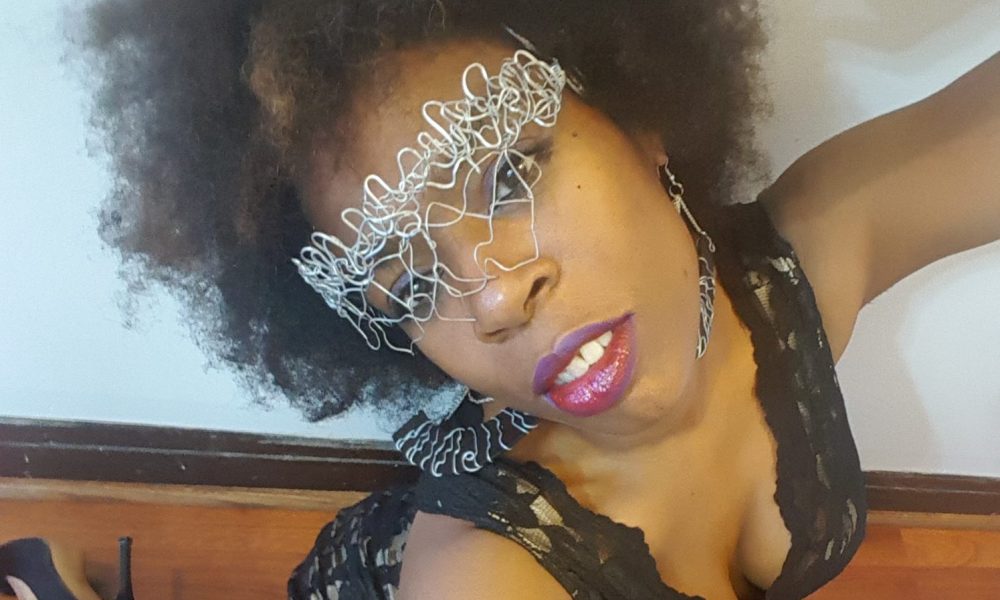 Today we'd like to introduce you to Cher Jey.
Cher, please kick things off for us by telling us about yourself and your journey so far.
I have been a creative as long as I could remember. I come from an artist family: my father went to Maryland Institute College of Art as a fine arts major, with emphasis on drawing, painting, photography and later graphic arts. My grandfather was an illustrator who studied at Pratt, taught at North Carolina Central. My mother's (who modeled) side had the voices, beauty and style. My aunt, Brenda Alford, was the local jazz singer in Baltimore, who also appeared in plays, television and festivals. I believe I've thumbed through her entire jazz collection when she used to have rehearsal in her house. I fell in love with so many vocalists! My influences include Sarah Vaughan, Abbey Lincoln, Dee Bridgewater, Betty Carter, Dinah Washington, Carmen Mc Rae, Nina Simone, Ernestine Anderson…Roberta Flack, Phoebe Snow, Ruth Brown… all these vocalist forged a league of their own and are master storytellers. I started learning standards as a child. I love great classical black music.
We were lucky to be Eubie Blake Cultural Arts center kids. You could take dance, music, visual arts, theater inexpensively. I totally believe in arts and arts advocate programs. I began in ballet, then modern dance. Next, I integrated the art classes (first girl at the time, then others joined) and finally, exploring the building, snuck into the theater class and got bit by the bug! Being such an expressive and creative child, Eubie Blake was a rich experience that changed my life forever.
In college, I took the stage as many times as I could and fully immersed myself in the arts. I did as many plays as I could on and off campus, took copper enameling under multimedia artist and sculptor, Angela Franklin and was part of the Morgan State University Singers under the incomparable conductor and composer, Dr. Nathan Carter. I learned so much about myself and performing. We had so much access to great performers and composers, such as Hannibal Peterson's African Portraits premier at Carnegie Hall and meeting diva Leontyne Price. We learned about tour life, professionalism, priceless lessons that you cannot buy. I also started modeling locally: I was a Cuervo Margarita girl, did runway shows but what I really learned was make up, styling, fashion. I joined a small theater group based out of DC and traveled throughout the US and Vancouver. Any stage, any opportunity, I jumped full force. Even got 4 call backs from Rent. I didn't make it but the experience was such a rush!
I ventured into Afro Cuban music and dance about 15 years ago. I've performed with groups such as Ashe Moyyuba Folkloric, Afridansa, The Timba Cartel, Havana Select. I've studied under beautiful teachers such as Baba Oscar Rousseaux Pons, Neri Torres and Baba Richard Gonzales.
I began a jewelry design company, Wild Sugah by Cher Jey. I am obsessed with texture and deconstruction/ reconstruction. I found a way to make wearable, repurposed, lightweight affordable art. My market leans towards the dynamic, sexy and edgy type (all who qualify) looking for a twist to their own unique personal style. I've been vending at a lot of Latin dance parties and outdoor markets. Having a ball with it, too!
My journey through the arts is varied, electric and eclectic. I follow my spirit, I listen to my ancestors, I research and study like a mad woman. I would have it no other way!
Can you give our readers some background on your art?
I am a renaissance woman: vocalist, dancer, writer, actor, artist and performer. I learned that my special gift is to inspire, to evoke feeling and emotion. I was always told to choose one gift. That's impossible for me. I'm a spiritual artist first. I reach in my magic bag of tricks for whatever the situation allots. I create to maintain the tradition of those ancestors who made seemingly impossible strides under unbearable conditions. I create for self-healing and affirmation, I create for fellowship and community building. I believe in people. I believe in self introspection and healing. When I sing, I tend to choose or interpret songs that state the problem but offers solutions. I want to always make art that uplifts and transports, even in small ways. As an actor/writer, I get to develop nuance; it is my desire to create/ live in characters who are beautifully flawed, authentic, raw, mysterious, soft, changeable, unrelenting…as we are in real life.
My hope is that my art, as well as how I present as an artist is relatable, timeless, truthful and courageous.
In your view, what is the biggest issue artists have to deal with?
One of the biggest challenges facing artists today is oversaturation. Everyone is an artist. You could have the right package and no talent or lots of talent and stuck in the basement. The market is wide and fierce. It is hard to stay true to your art, your voice; but it's imperative. Artists are social commentators. We take over when there are no words left. In tight times like these, you must create through it. Money is important but intention is more important. Developing how your art fits in this changing landscape can be challenging. If you take care of the art, it will truly take care of you. When you know why you do what you do, you become free. You become an unbeatable force. You gather strength from unlikely places. Resources come to you. Artists must believe in themselves, what they are doing and how they want to do it. We have to stay focused, energized, aware/conscious and keep working no matter what. There is always a way to work on your art. Don't be afraid to join forces and fellowship with others. Create and rely on your artist community. Think out of the box for opportunities to stay authentic while expanding. Don't just study the masters, last about their lives, their challenges. It gives you a fresh perspective. Step outside your genre to see with fresh eyes. Go into nature more. Take more breaths. Self-care is a super power.
What's the best way for someone to check out your work and provide support?
I am thrilled to showcase the premier of my show: Cher Jey and The Abbey Project presents THE MESSAGE. It's a project I've worked on for a few years to highlight the works of iconic jazz vocalist, composer and actress, Abbey Lincoln. I feel extremely blessed to have some pretty amazing musicians joining me, Jim Baker on keys, Vincent Davis on drums, Angel Bat Dawid on clarinet, Preyas Roy on Marimba, Xris Espinoza, percussion and Baltimore treasure, Jamal Moore (Organix Trio, Ancestral Duo). We will be at Elastic Arts on Tuesday, September 11th, 2018. Show starts at 9pm.
I just completed an Avant Garde jazz opera, Song of Solomon by Angel Bat Dawid. I played the leading role as Bride/Queen. I also played mother in coming of age sci-fi film, Axis Mundi. I currently perform with local marvels Marvin Tate and Kitchen Sink, David Boykin's Sebau and Expanse projects, Angel Bat Dawid and Lightwerkrz, and Participatory Music Coalition. I also participate in artisan markets such as Cumbia Sazo, Pachanga and the Rock and Roll market. My personal projects include my one woman show, wire sculpting and Afro Caribbean Diaspora Dance workshops (Quilombo Cultural Center) I am very fortunate to be a part of many creative collaborations and post regularly on social media.
Contact Info: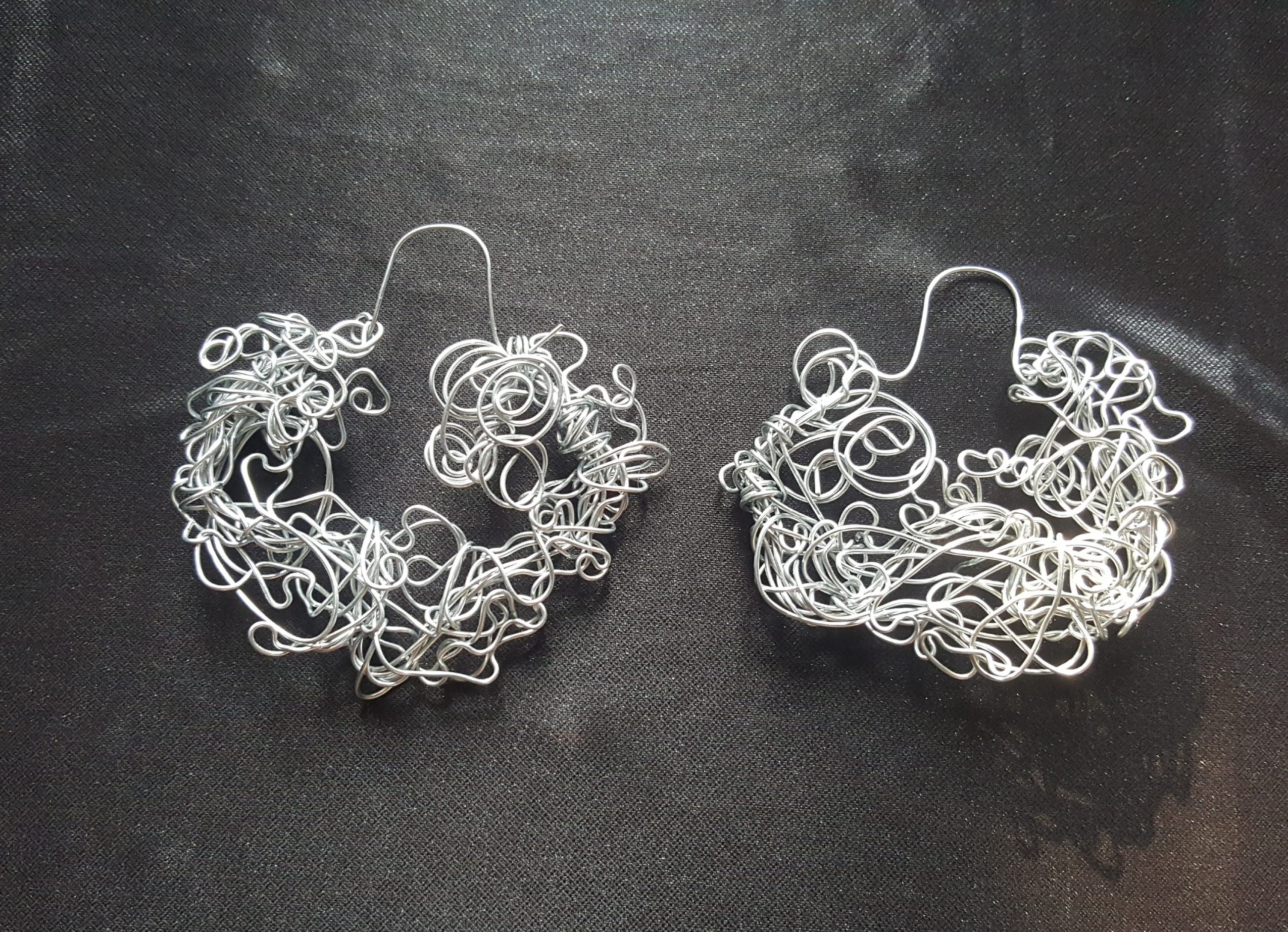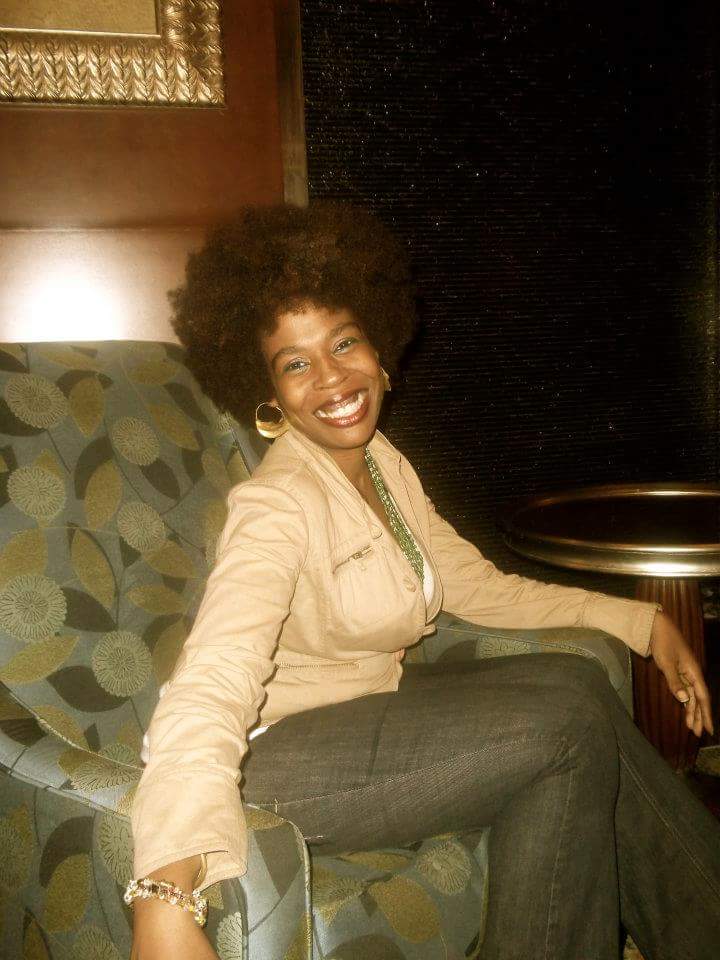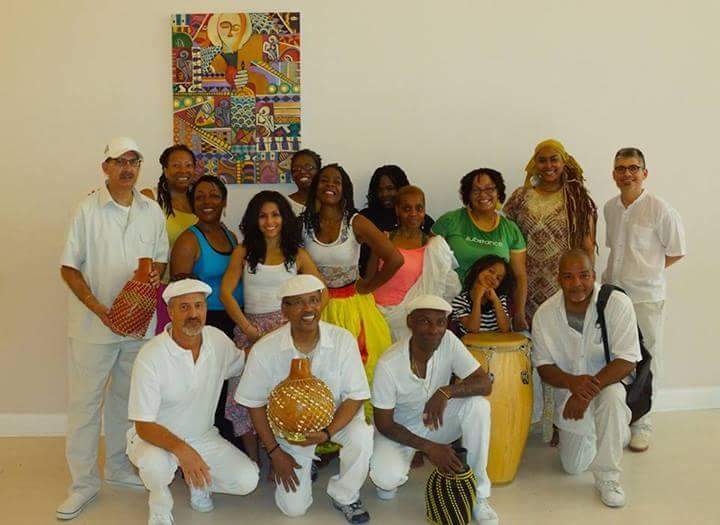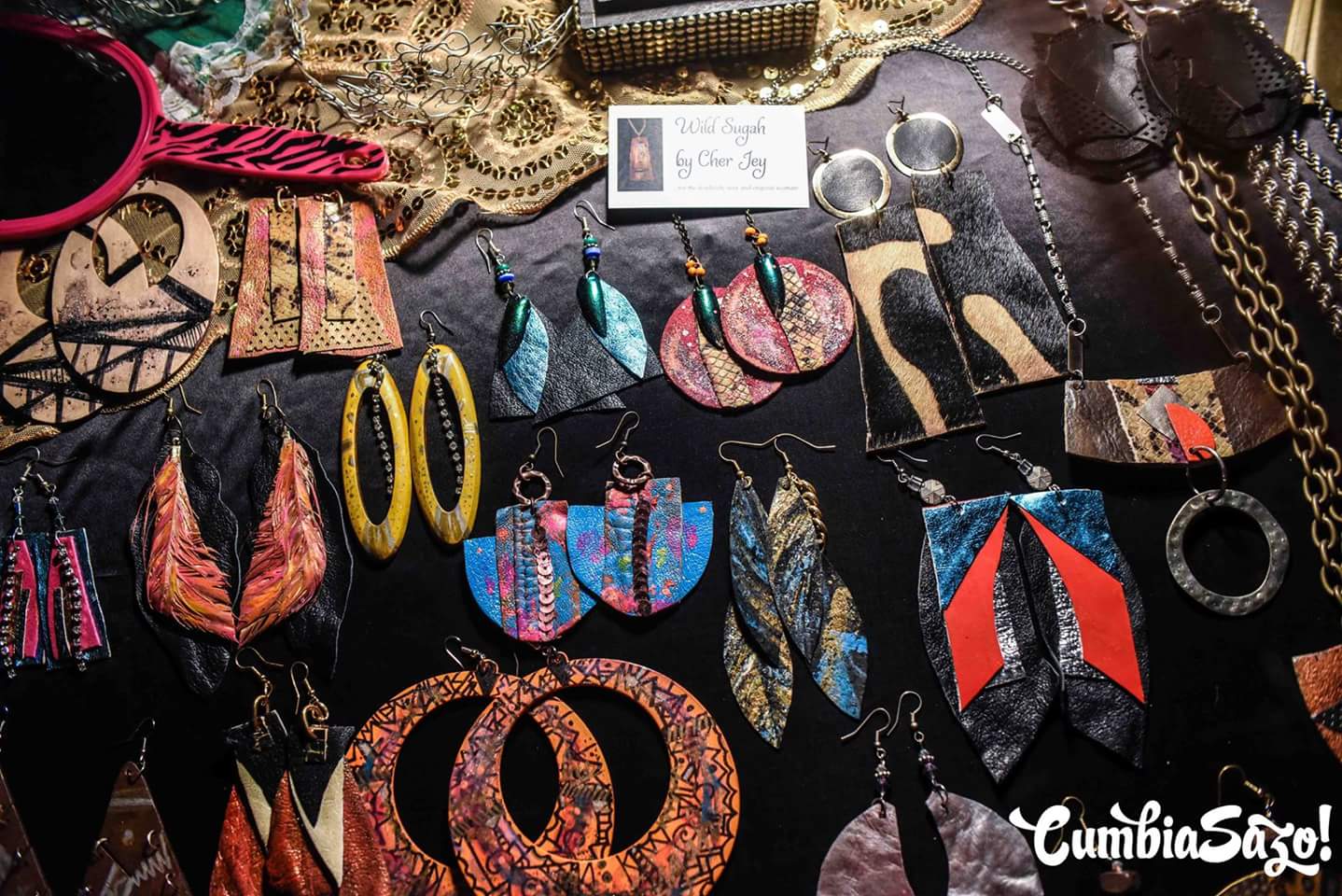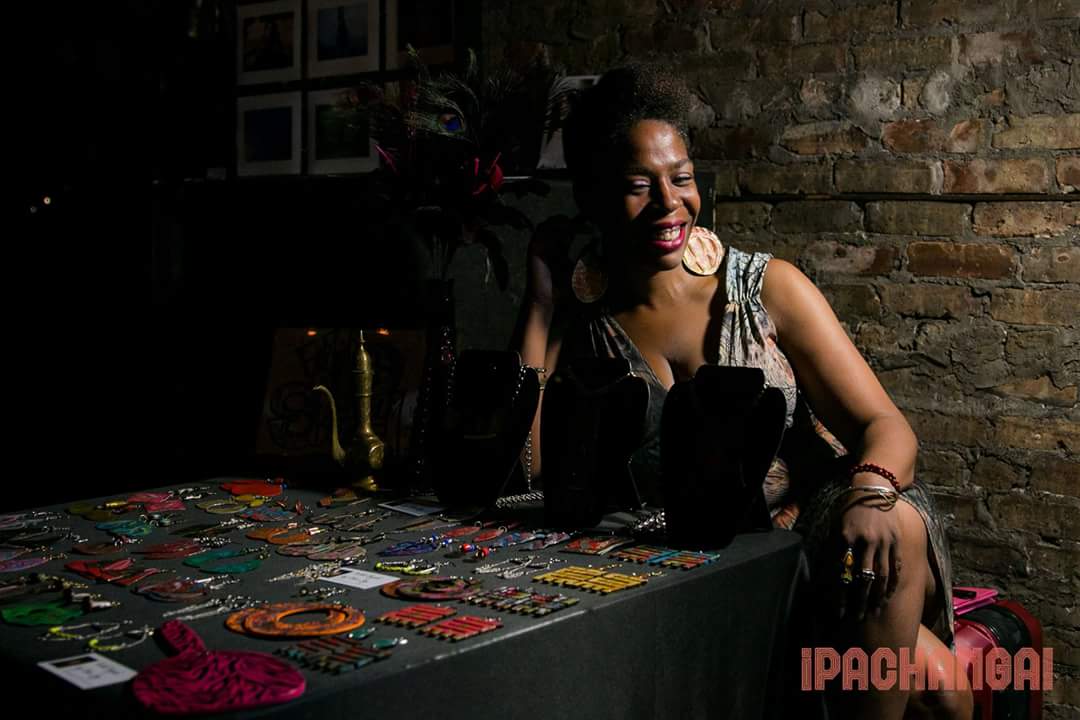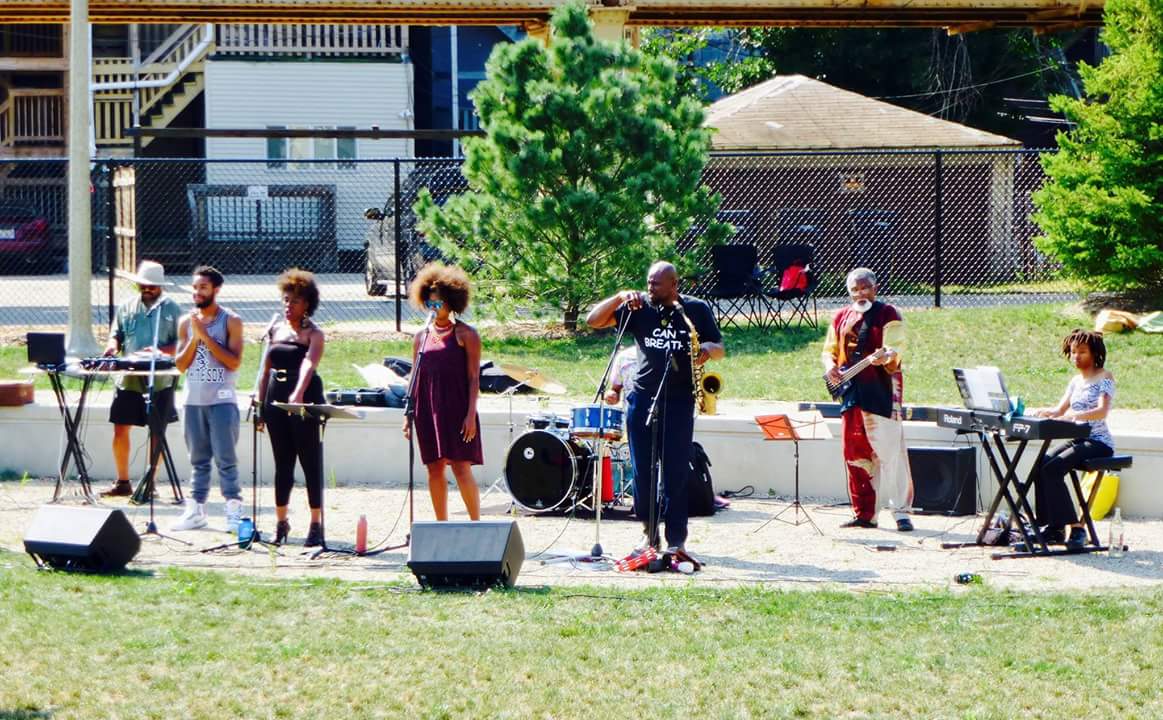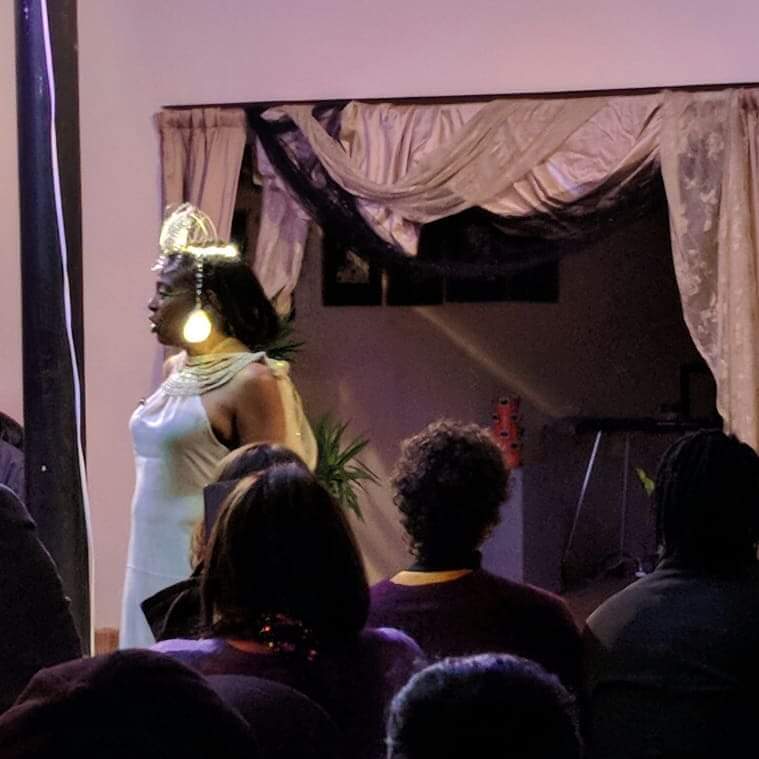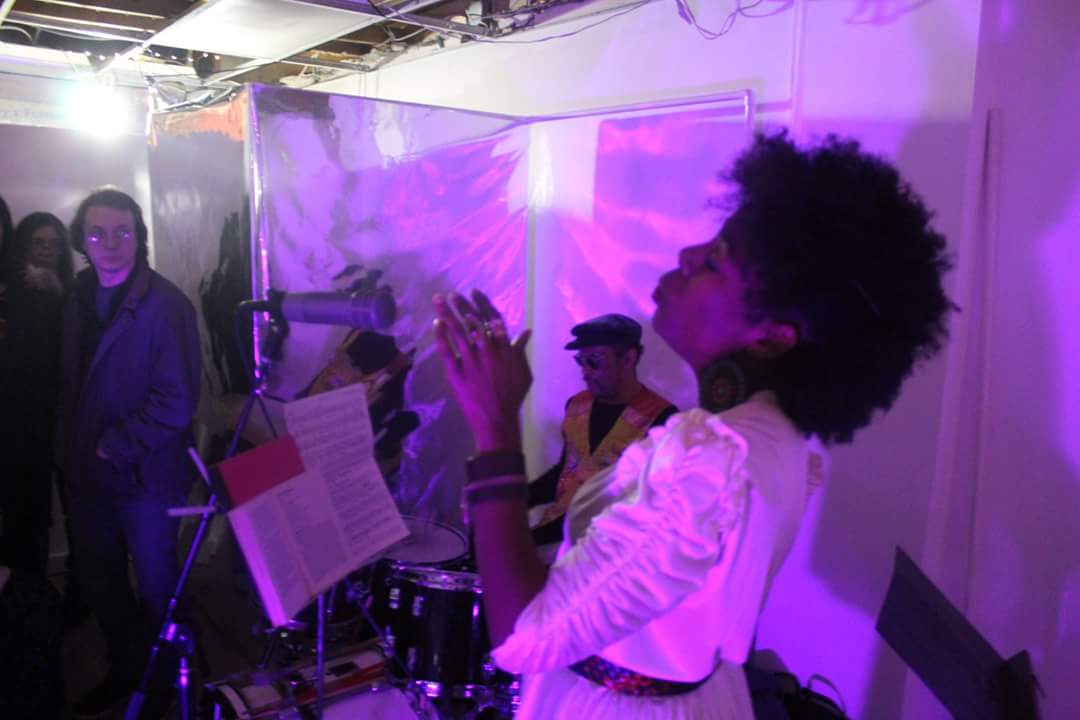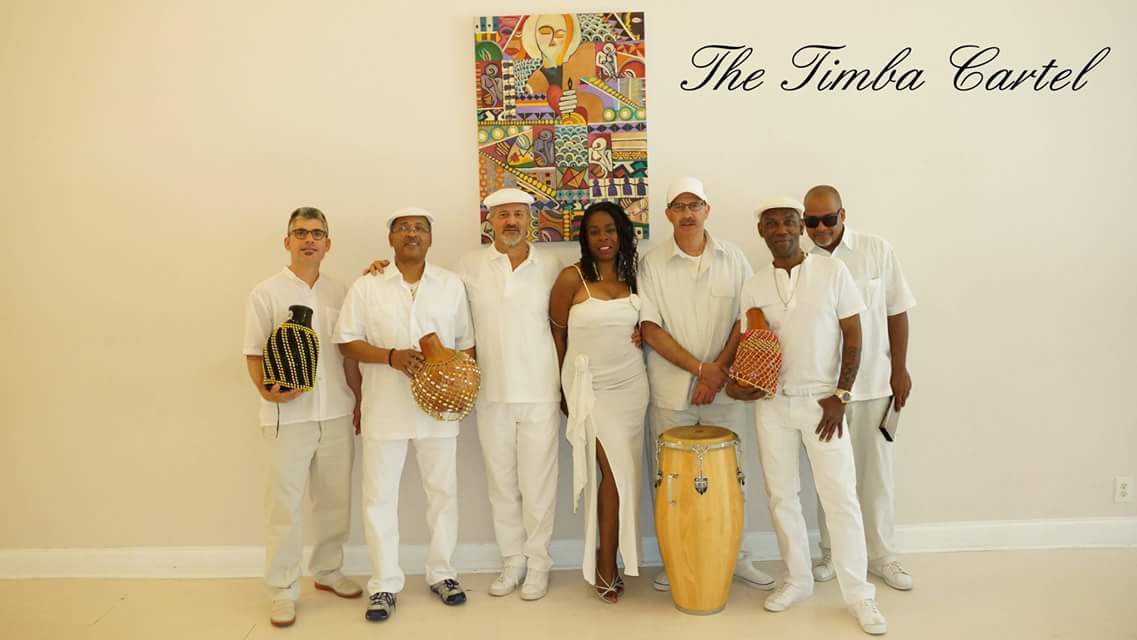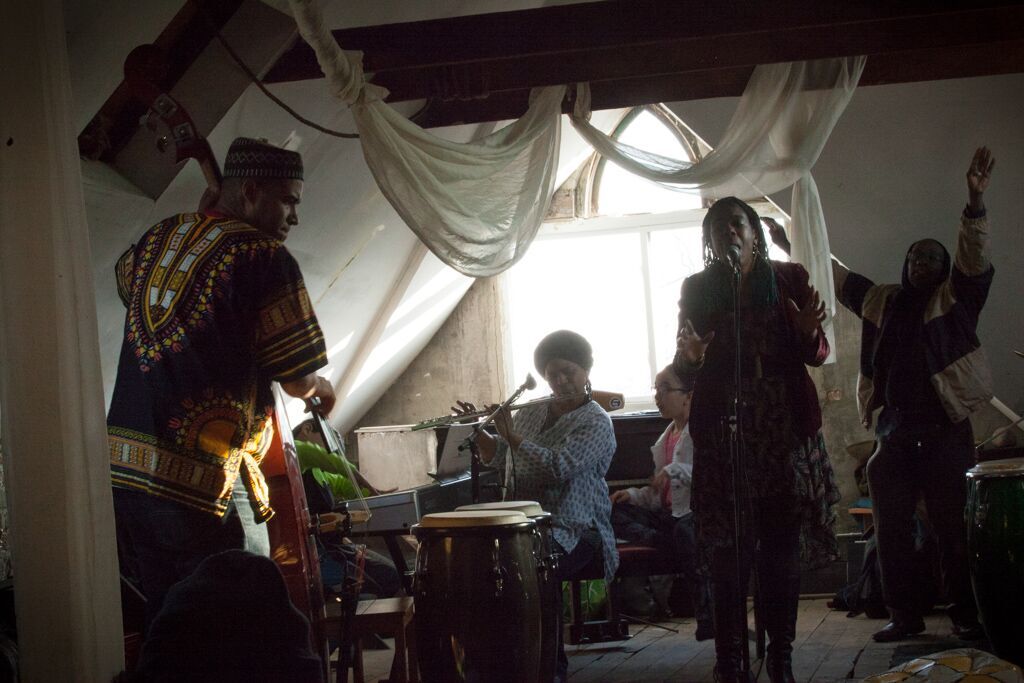 Image Credit:
Cher Jey, Aleshia Harmon, Jason Harris, Xris Esp, CumbiaSazo, Pachanga, David Boykin, PMC
Getting in touch: VoyageChicago is built on recommendations from the community; it's how we uncover hidden gems, so if you know someone who deserves recognition please let us know here.