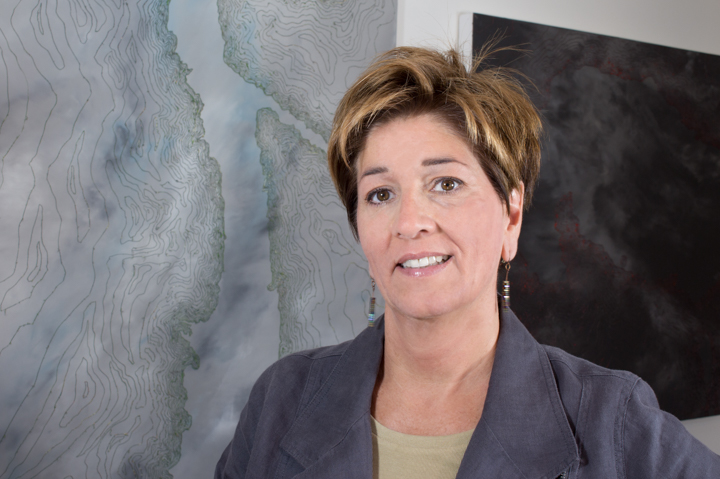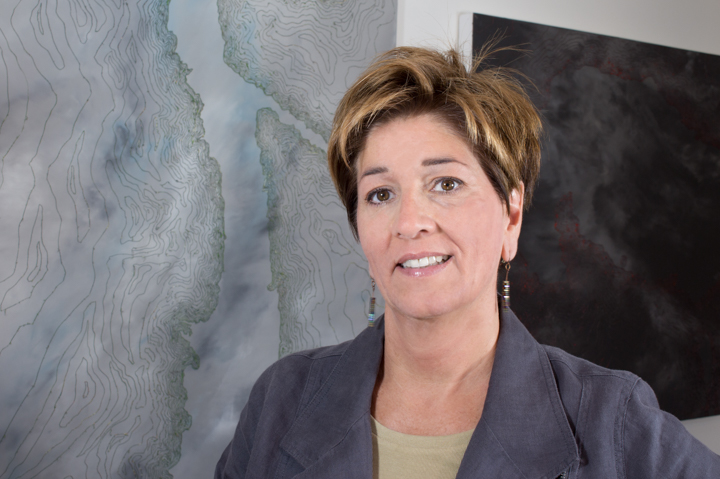 Today we'd like to introduce you to Cathy Feeman.
Cathy, please kick things off for us by telling us about yourself and your journey so far.
Very much like the beginning of most artist's stories, I was a kid who always liked making things; drawing, sewing, building things with my hands. My Dad was a rigger at a South Chicago steel mill, my mom was always doing something crafty so encouraged me in being creative – and making a mess. Although our roots were the Southeast side of Chicago, we moved to a very rural edge of a south suburb of Chicago when I was 3 ½. Having no neighbors provided an impetus to find things to do and make. I always knew I wanted to be an artist but did not know anything about Contemporary Art (nor did my family), so after high school my practical inclination led me to a 2-year commercial art school in Chicago where I majored in illustration. After getting married and raising 2 children I began to really question what it meant for me to be an artist. I had spent some time as a freelance illustrator in Chicago, and did not find the advertising world to be the artistic journey I had envisioned. I really wanted to make culturally relevant art that could affect people and start conversations. I spent 5 years teaching art at my kids' elementary school and set up a studio and classroom in our home, and while I enjoyed teaching, I knew that teaching in the school system was not something that was for me long-term either. As I set a goal of creating a body of work to present to galleries, and soon found that my lack of a Contemporary Art education and degree were a huge obstacle. It was not until I was registering my daughter for college that I suddenly heard my own regrets playing back in my head, and the story that my grandmother told my son weeks before she died at 90 years of age. As a young woman in the 1920's she had been offered a scholarship at the School of the Art Institute in Chicago which her family considered foolishness. Not only did she turn it down, but she never did anything creative after that. Neither I nor the rest of my family knew of this chapter in her life, but on her deathbed, she was recounting her regret. There in the IUN admissions office I had my epiphany. I enrolled into a BFA program at 50 years of age, thoroughly enjoying every minute of it, determined to redeem the time lost. Having graduated in 2015, I am still at the beginning of my journey with a whole new understanding of the power of making art, and not living under the weight of regret. I enjoy using multiple media (and am currently doing research for multi-media projects), although my recent body of work largely consists of painting and photography-based work.
Can you give our readers some background on your art?
My work began as a poetic exploration of the function of perception, memory, and recall in creating and sustaining personal (and cultural) narratives. Neurologist Oliver Sacks describes the connection between our past and present reality as "moorings in time". Creating a vital expectation of our places in the future, as well as influencing the ways in which we engage with our world, the theme of "moorings" continues to influence my work.
The use of photographic imagery and its role in creating and preserving meaning is an important element in this current body of work. While photographs are taken with the archival intent of capturing a specific moment, person or place, the viewer imposes an entirely unique narrative of their own that often may not pertain to anything that is depicted in the image. Rooted in the midwestern middle class landscape of South Chicago and its suburbs, these works are autobiographical in nature, prompted by real and inferred memories embedded in the shadows of these appropriated family photographs. Albert Einstein said, "Memory is deceptive because it is colored by today's events."
The subject matter in this body of paintings are the shadows that have been extracted from archived family photographic images, rather than the images themselves. The effect is disorienting, ambiguous. With both the subject and context removed, what is left is merely an impoverished recollection of a recorded event. Topographies are carved around these edited recollections, a reinterpretation scarred into smooth painted surfaces. The shadows emerge as landforms; moorings are created. The medium is oil and cold wax on birch panels; wax carrying a traditional reference to preservation, yet is also malleable and subject to the elements, alluding to memory's fragility and flux. The ethereal painted background surface references what French philosopher Gaston Bachelard refers to as the "ceaseless murmuring" of the unconscious mind, and a reflection of the tension between our internal and external experiences.
In conjunction with these paintings, photographic mixed media works incorporate indecipherable family imagery, re-photographed just out of focal range. Using the original photograph as reference, blind contour line drawings created with pens and paint markers serve as a form of topography, attempting to chart and reinterpret an ambiguous experience. The use of line in all of these works is an important unifying reference to structure, visually connecting to the underlying element of topography in a quest for mooring.
The subtle interaction between our past and present subsequently influences our interpretation of the future. My work seeks to provide a poetic observation of the internal and external influences that write and edit our autobiographies. It ultimately asks us to consider the role of the perception and recall of these stories and myths, family histories and identities – or the absence thereof – in constructing and preserving personal and cultural narratives.
Artists rarely, if ever pursue art for the money. Nonetheless, we all have bills and responsibilities and many aspiring artists are discouraged from pursuing art due to financial reasons. Any advice or thoughts you'd like to share with prospective artists?
This is an ongoing challenge for artists everywhere, you are not alone!
Dispel the myth that being an artist means that you cannot also work a job to support yourself; very few artists have this luxury! If you're going to do something you love, you must also be prepared to adjust your life accordingly to pursue that passion. Integrating studio time with job demands is a real challenge, but many artists do this successfully. I think that the first rule for success and longevity is to set goals that are realistic with your circumstances. Be committed and pace yourself, doing as much as you can with what time and resources you have. Success does not happen overnight, but momentum is a hard thing to regain, so the key is just to keep moving. One of my professors told me repeatedly that "the artists who make it are the ones who do not give up." Keep that passion stirred up. Journal and review your own thoughts, remind yourself of your goals and dreams.
In addition, relationships with other working artists and creatives are vital. You will find that you are not the only one facing these challenges and that creativity does not occur in a vacuum. These mutual relationships feed your creative soul, and often lead to opportunities for creative collaborations and resources.
What's the best way for someone to check out your work and provide support?
An exhibition of my recent work will be at the Lubeznik Center for the Arts in Michigan City, IN from August 30-September 29, 2018. The reception on Friday September 7 from 5-8pm is open to the public.
http://www.lubeznikcenter.org/Exhibits_Galleries/upcoming.html
I also have two pieces in the permanent collection of Indiana University Northwest, on display on campus. You can view my work at www.CathyFeeman.com
Contact Info: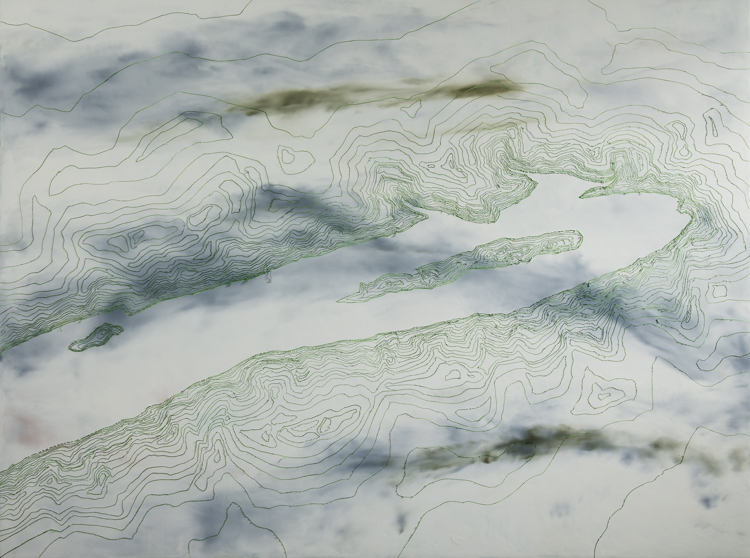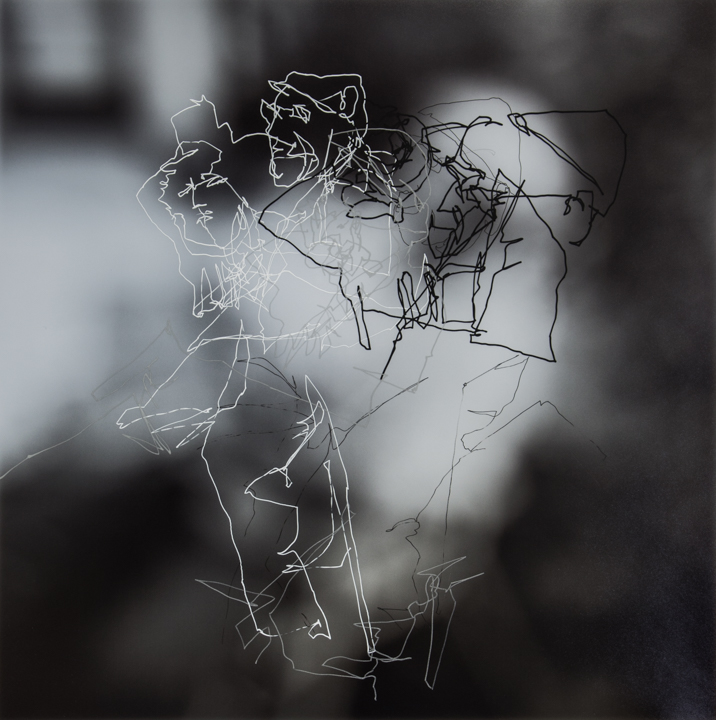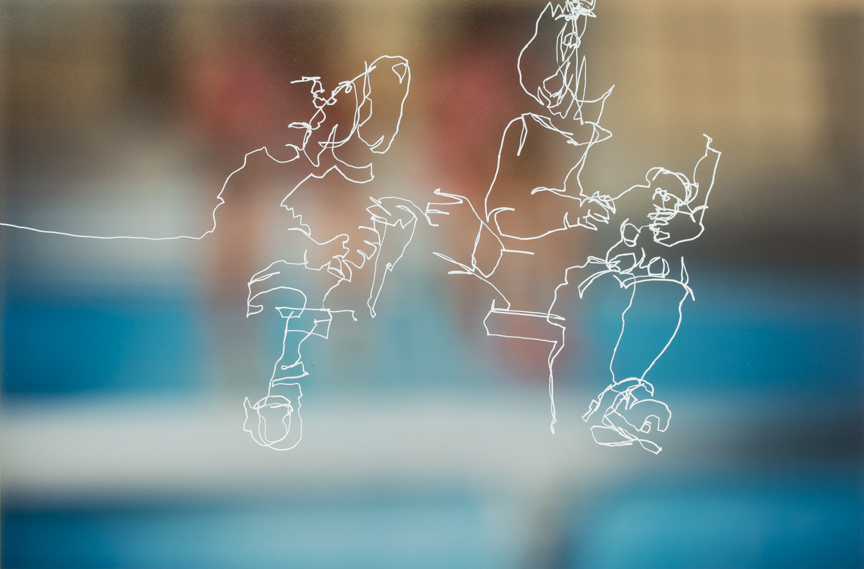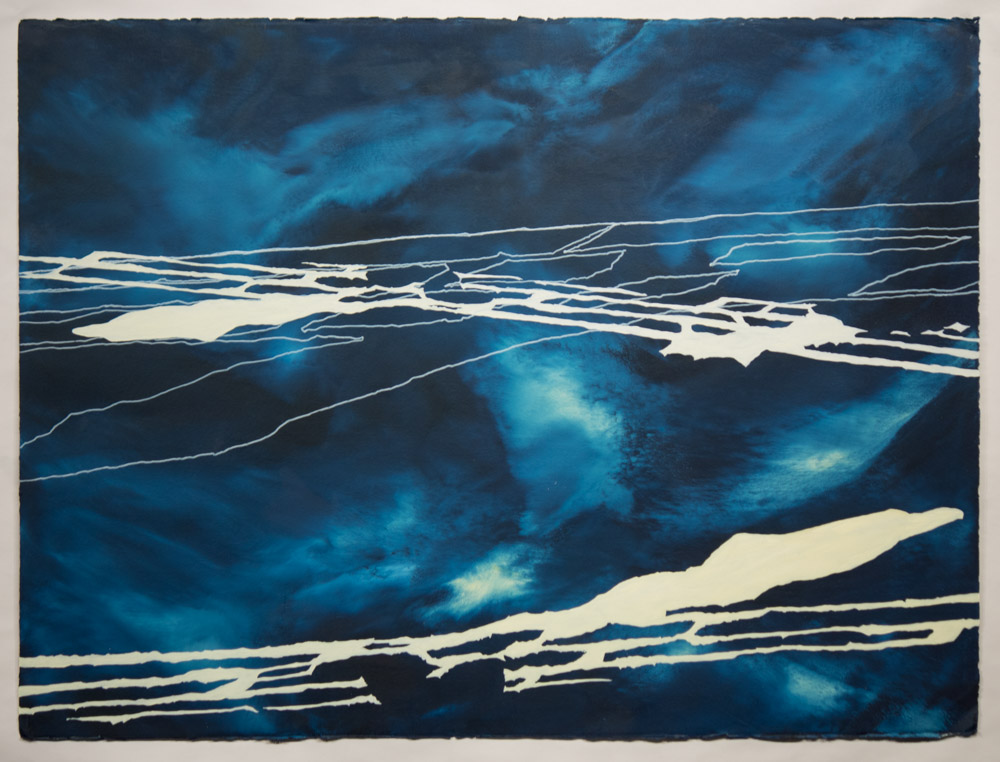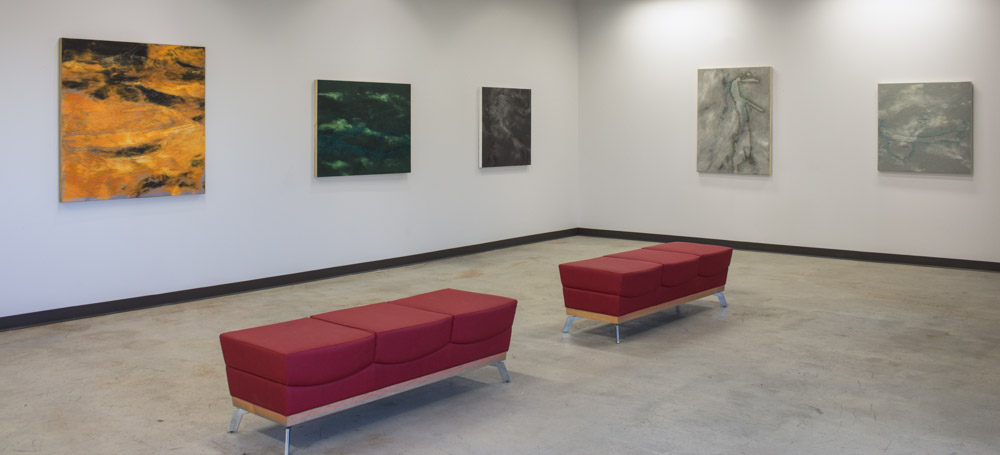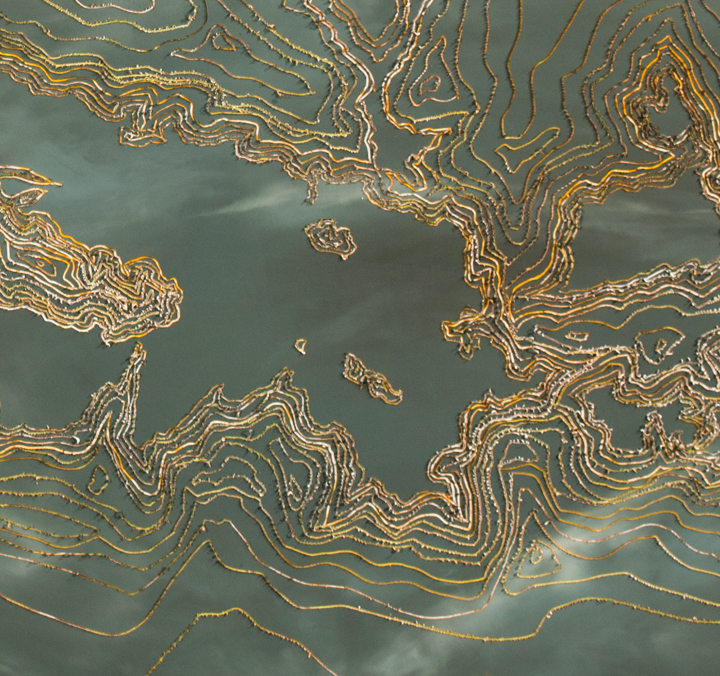 Image Credit:
Cathy Feeman
Getting in touch: VoyageChicago is built on recommendations from the community; it's how we uncover hidden gems, so if you know someone who deserves recognition please let us know here.