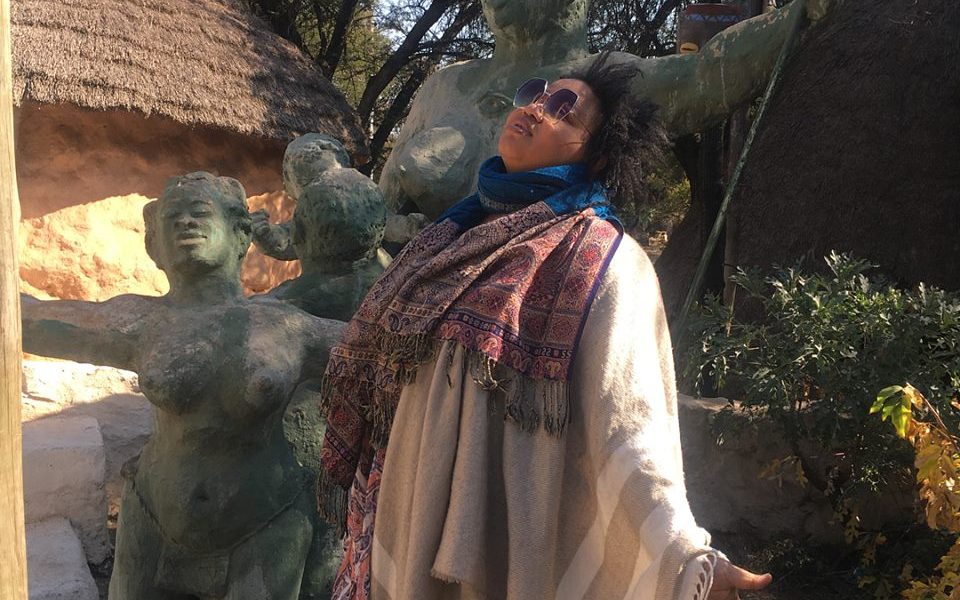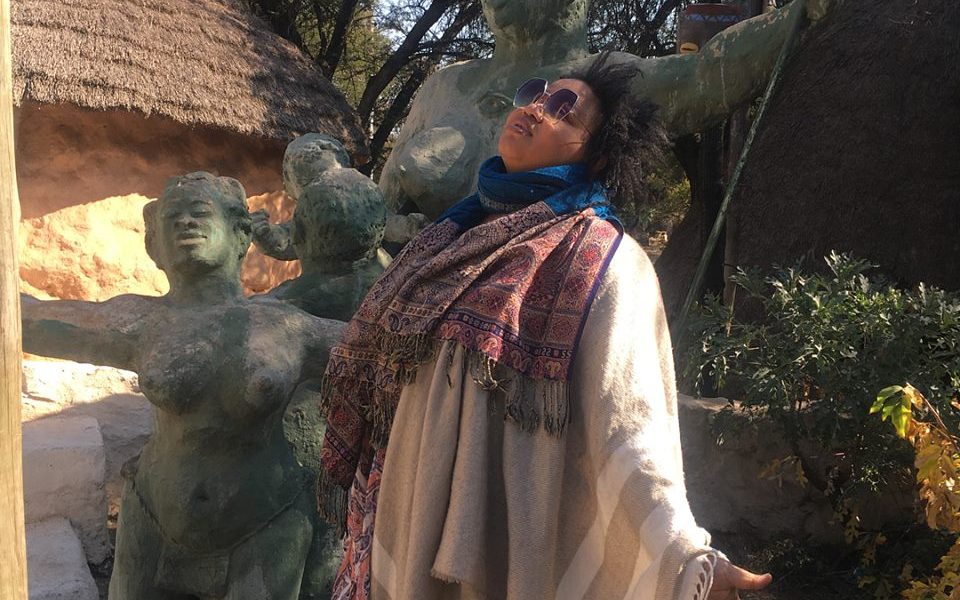 Today we'd like to introduce you to Angel Bat Dawid.
Angel, please kick things off for us by telling us about yourself and your journey so far.
Ive always been into music. I knew I wanted to be a musician when I was 4 years old. My Dad took us to go see the movie Amadeus. I remember sitting in my father's lap and watching young Mozart play all these different instruments. I was so inspired and wanted to do the same. My parents who are ministers moved us to Kenya when I was about 7 years old, which is where I soaked up a lot of musical influences. We lived in a town called Machakos named after a witchdoctor so I would hear the deep African rhythms and drums. And in the center of the town was a mosque so I would hear the islamic prayers being sung every morning and evening. And then being in a Baptist home, with gospel, soul funk and rock blasting through the house cause my Dad is a big music addict I was very connected to my African heritage and the music that corresponds with being black in America. We lived in Kenya for 4 years and upon returning back I begged and pleaded that my parents let me take piano lessons. So, I began to study music officially at the age of 12. I started with piano and then picked up the clarinet shortly after. I performed in symphonic, marching, woodwind ensembles as well as jazz ensembles all throughout my youth. My passion for music led me to pursue a degree in Music Performance Clarinet emphasis. During my junior year of college, I was diagnosed with a brain tumor, which led me to take a year off from my studies. After my surgery and a mass of medical bills I began to work full time. The financial stability was pretty nice but I was really miserable and apathetic and unhappy. I realized that I was not living my true passion. My music which I had poured so much time and practice into was secondary in my life and a job that I didn't care about was taking over. Something had to change because I was wilting and a piece of me just died every day I was on the grind. So, in 2014 I took a leap of faith and decided to take one year to be an artist. That year opened up so much for me. I learned that doing what you love to do even if it's a sacrifice is always the right thing to do!
Can you give our readers some background on your art?
Well I'm a composer and performer. I like doing both. I really see music as a powerful weapon for change. It's the universal language and there is a responsibility to take care of it. Music is healing. It's been my best friend all these years. I want to use my gifts and talent to bless heal inspire elevate and dignify the minds of people. That fulfills me and makes me happy!
What would you recommend to an artist new to the city, or to art, in terms of meeting and connecting with other artists and creatives?
Yes being an artist has its challenges. Having this strong creative urge inside of you that cannot be satisfied until you create is something that those who are not artist find hard to understand. It can be lonely, but we are never alone. Advice I give to every artist is to keep taking care of the art no matter what. Even if you haven't been on a stage or your work isn't in a gallery, don't stop creating! Sometimes you will have many people around you and sometimes you will be so alone. The aloness is to help you see if this something you really want to do. All my lonely times drove me deeper into my art. So, it's kind of a necessary challenge. You have to be ok with you first and foremost. Because that is all there really is anyway!
What's the best way for someone to check out your work and provide support?
You can catch me all over the city and the world. I just go where I am sent. my social media is probably the best way to keep up with what I am doing. my Instagram is angeltheoracle and my Facebook is Angel Bat David. I really try to post all the things I am doing on these social networks. One of the ways I been taking care of the music recently was I completed my first opera "Song of Solomon: A Cosmic Love Opera". The opera is based off the biblical book Song of Solomon and you can watch it here https://www.youtube.com/watch?v=CZgTw9sd_Y0
Contact Info: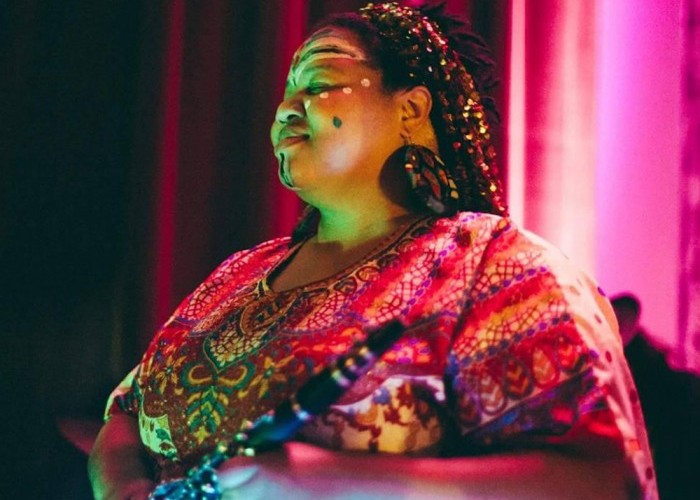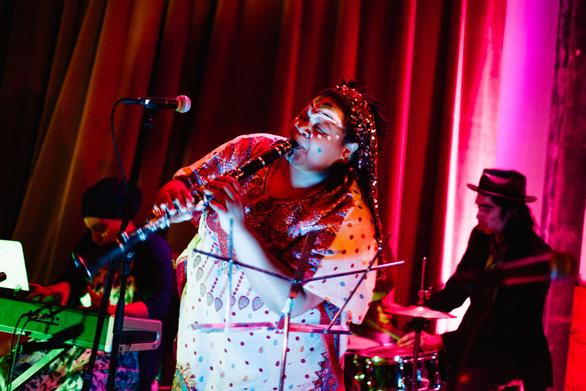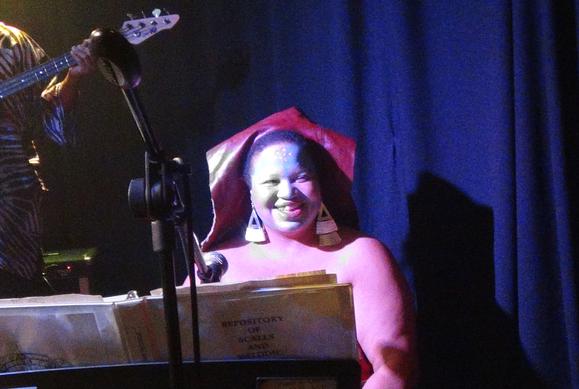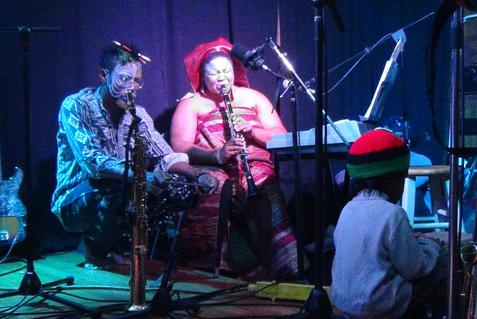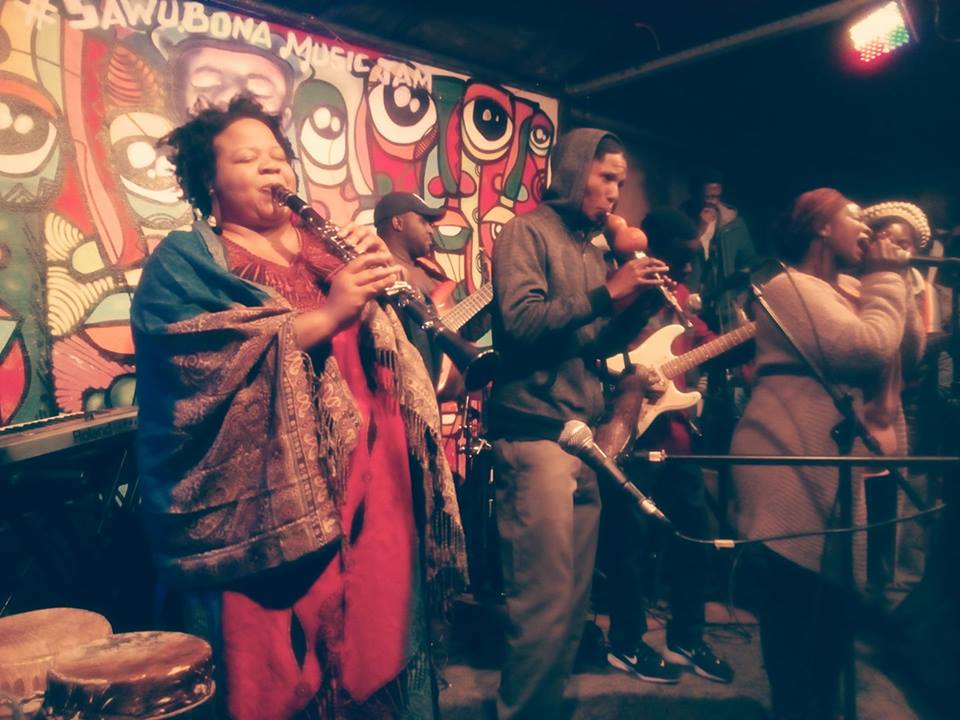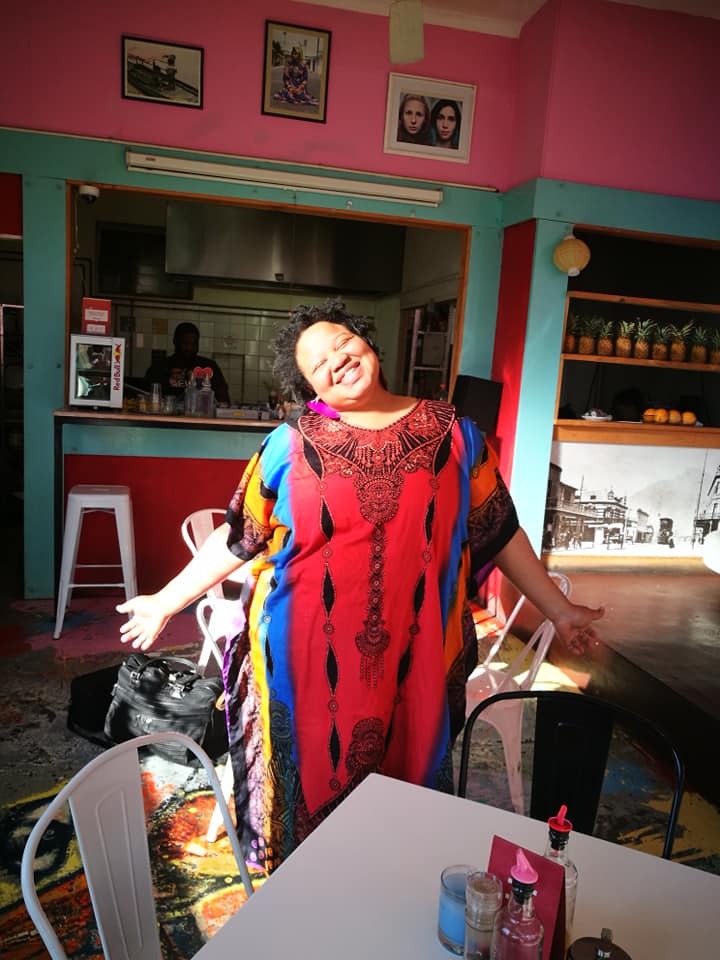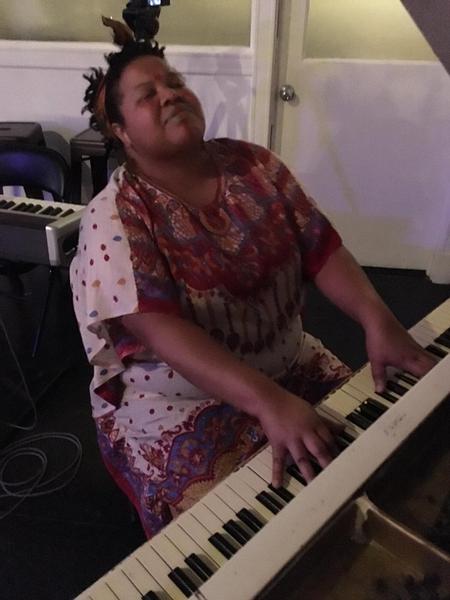 Image Credit:
Angel bat dawid, Vino Taylor and Mpho Fela
Getting in touch: VoyageChicago is built on recommendations from the community; it's how we uncover hidden gems, so if you know someone who deserves recognition please let us know here.