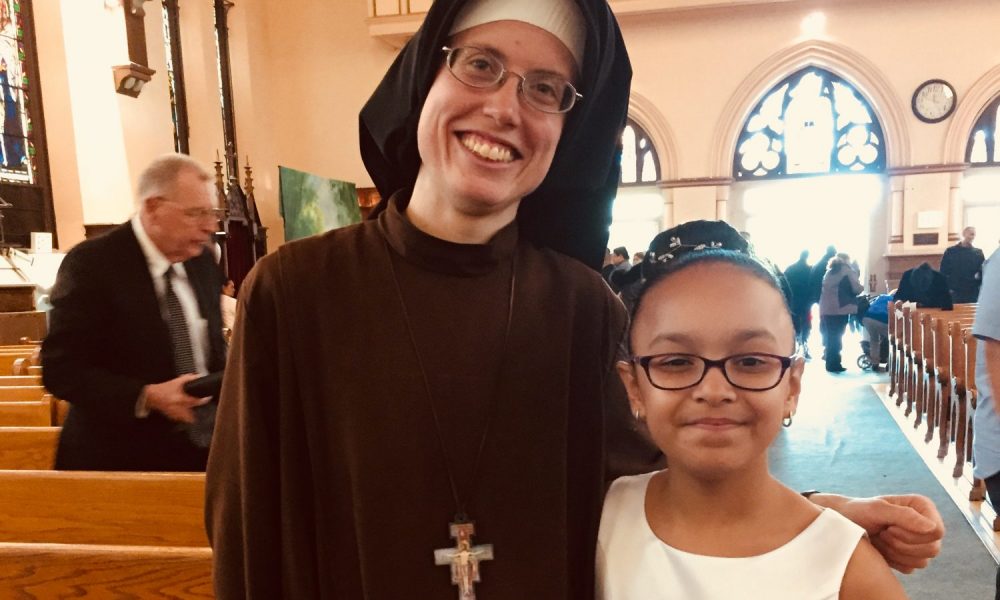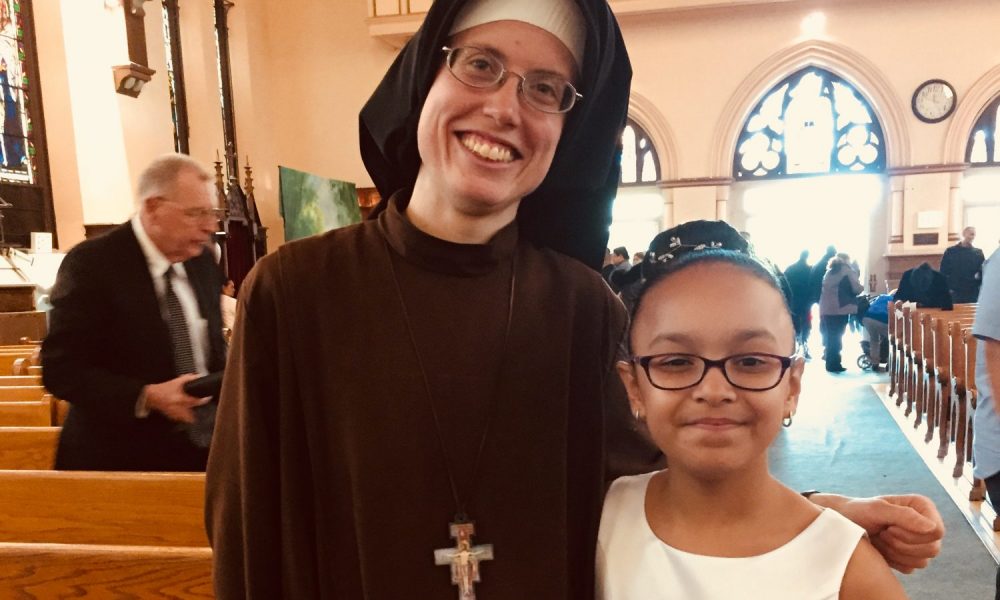 Today we'd like to introduce you to Sr. Stephanie Baliga.
Sr. Stephanie, let's start with your story. We'd love to hear how you got started and how the journey has been so far.
I'm originally from Rockford, IL. I was blessed with a great childhood with a loving family. I was raised Catholic, but it was not a central part of my childhood. What was at the center of my life when I was a kid, however, was running. I started running when I was 9 years old and quickly found out I was a gifted runner. I won 18 conference championships in high school and was recruited to run for University of Illinois, which I did. I was also valedictorian of my high school class.
At U of I, I was very successful. I was the 6th fastest freshman in the US as well as part of the 8th best team in Division 1. Everything was going great- on the surface. However, I really was beginning to understand that my life couldn't be completely defined by running. Something was missing.
As God always does, He reveals Himself to us in mysterious ways. My original encounter with God was through an injury and subsequent calling of relationship with Him. My sophomore year in college in track my foot spontaneously fractured. I went from being in the best shape of my life to on crutches in a boot in approximately 15 minutes.
This became much more than an injury- it was a call for me to re-evaluate what my life was all about. I realized that I wasn't happy and that I didn't really have an actual meaning to my life. I started to think about
people that I knew that were happy + I remembered the people that I saw at Mass. They were really happy. So I decided to go spend more time with them.
These new friends invited me on a retreat. On this retreat I had a very powerful experience at Eucharistic Adoration, where people pray in front of the Eucharist, which Catholics believe is the actual body and blood of Jesus. I knew that Jesus was really there and that He was calling me to be His.
I didn't know exactly what this meant at first. Eventually after learning how to pray, going to Mass more, and reading scripture I realized that God was calling me to be a sister- someone completely dedicated to Him and His Church.
I discerned to join a new community called the Franciscans of the Eucharist of Chicago here in West Humboldt Park. We work at a place called Mission of Our Lady of the Angels. The Mission is a miracle. It shouldn't exist. Through the direction of Fr. Bob Lombardo and the grace of God, the campus of the former Our Lady of the Angels parish has gone from ruins to a beautiful sanctuary in the midst of arguably the most violent, poor, and drug infested neighborhood in the City of Chicago.
We pray and work in West Humboldt Park. We feed about 1000 families a month as well as provide household goods to that same group. We also have afterschool and evening programs for 100s of at risk youth. We provide a safe haven for senior citizens who are raising their grandchildren or great grandchildren. We also allow families to come together to pray together and eat together to help build up our community that has been so broken by violence and poverty.
I am now in final vows with my community, meaning that I have permanently committed myself to this incredibly beautiful life. I am so grateful for all of the help of so many that make our life and work possible. I am also now a teacher. I teach 2 days a week at St. Sylvester's School in Logan Square.
I also haven't given up on running. Running was given back to me as a gift once I joined my community. We now have a charity team through the Bank of America Chicago Marathon. We are looking for people to join our team for the 2019 Chicago Marathon!! Please consider running to support our work on the west side. 2019 will also hopefully be the year that I qualify for the Olympic Trials at the marathon, so you for sure want to be part of this awesome experience. Join the team at www.missionola.com/marathon.html or e-mail me at olamission@gmail.com.
Overall, has it been relatively smooth? If not, what were some of the struggles along the way?
No, this hasn't been a smooth road, but it has been an incredibly beautiful journey. As a sister, we're called to give up everything, which leaves God a lot of space to work and do exciting things. We daily encounter God's providence in our lives that literally sustains us (as we live off donated food) as well as provides daily reminders of how God is always present to us. I believe this is one of the most powerful ways that the Lord has used the Mission to share His love with the world. He has used the Mission as a witness of what He can do if people will say YES to Him- not just us who are her permanently- but the YES's of the thousands and thousands of people who make our work possible.
However, this does lead to an unpredictable life with exciting twists and turns! Let me give you an example. One day we had plans to go to dinner with some benefactors. However, we got a call that there was a truck full of donations coming to our house. Sounded like a little UHaul was coming with like a pallet of food. Okay, not a big deal. We'll wait a little bit and the truck will come, we'll unload, and we'll go to the benefactor's house. What shows up was a SEMI TRUCK full of pallets of food! It was exactly what we needed for the food pantry as the food pantry was running out of food. We received, if I recall, 16 pallets of food that night from that truck. Our life calls for response to this radical unpredictability- which is how God continuously reminds us how much He loves us!
Mission of Our Lady of the Angels – what should we know? What do you guys do best? What sets you apart from the competition?
So, we're not really a company, but a missionary outreach to the materially poor on the west side. As I mentioned before, we're called Mission of Our Lady of the Angels. We exist to provide for the material needs of those on the west side of Chicago as well as provide a Catholic presence of hope and peace in an area torn by violence and poverty. By our neighbors, we are most known for our food outreach, our Oprah like TV give away, and our Christmas party (where we give out about 6000 toys in a period of 6 hours). However, the neighborhood knows we stand for so much more than our material outreach. Our neighbors know that we stand as a point of unity, a group that doesn't take sides in the violence, a safe haven, and a place of prayer. They know that people can turn to us when their kid gets shot or their house burns down or their kid joins a gang. We can't promise to solve their problem, but we will stand with them in their pain, provide the support that we need, and bring the hope and healing of Jesus into situations that often times seem hopeless.
We are certainly set apart from others in that I do not think there is another outreach like us in Chicago. We are most proud of our continued growing outreach which has been made possible by the amazing Chicago community cooperating with the grace of God. Our outreach hasn't stopped expanding since the Mission opened in 2005. Right now we are renovating the school building at our location to be our new outreach center to the neighborhood. We need a lot of help if anyone is interested in helping- www.missionola.com/school.html We need construction workers, materials, unskilled labor, cash, small donations of furnishings etc. If you can think of it, we probably need it!
What is "success" or "successful" for you?
Success is becoming a saint. Being a saint is becoming the person that God created you to be. We are all God's children and we have been put on this earth to glorify Him and grow closer to Him. We become saints, or become the people that God created us to be, by growing in holiness every day. This doesn't mean you have to have the stigmata, or have to be able to bi-locate, or have to have daily visions of Jesus. This means you need to stay faithful to what God is asking you to do and be confident in who God has created you to be.
Pricing:
1 radiator: $1200
1 boiler: $100,000
Helping us finish our outreach center: priceless Donate today! www.missionola.com, click on Donate Now!
Contact Info: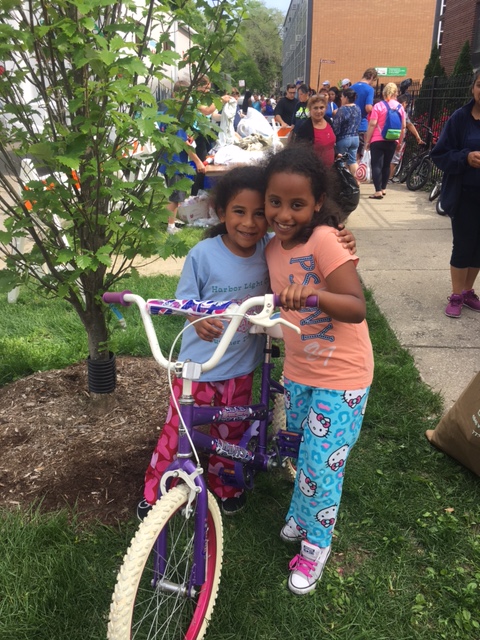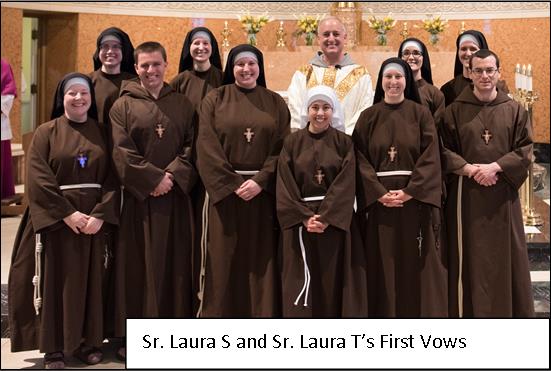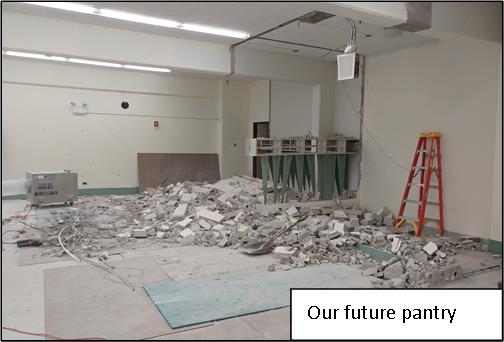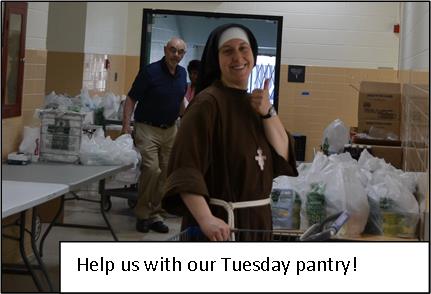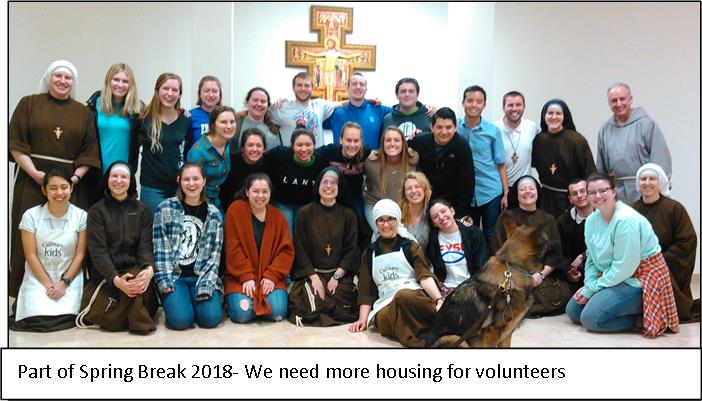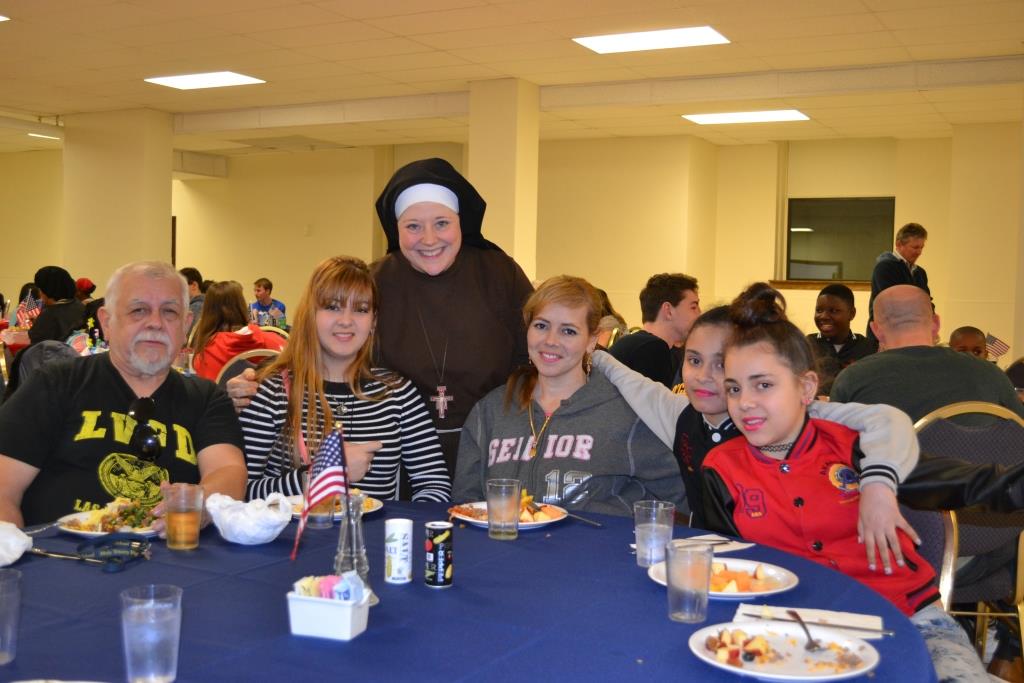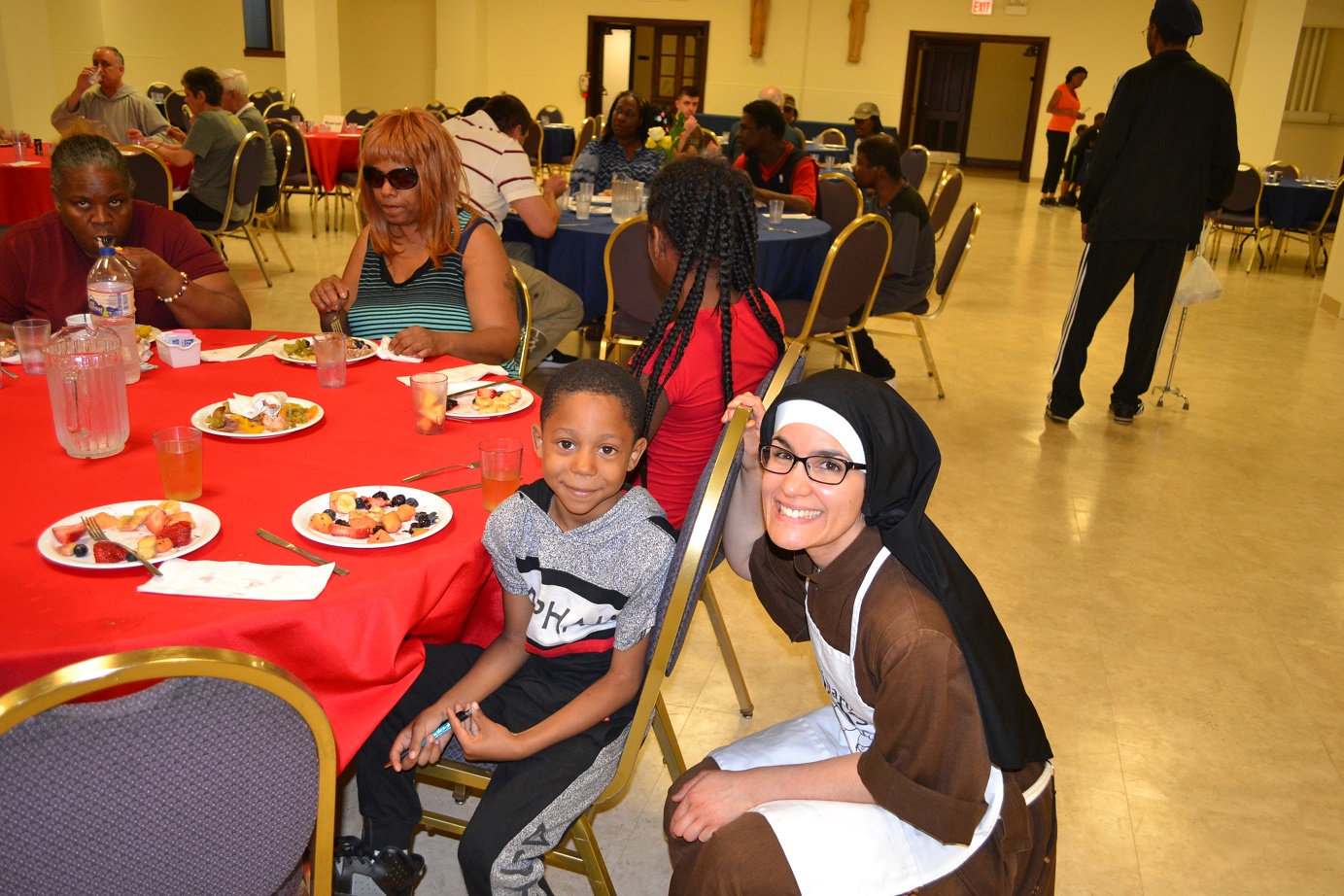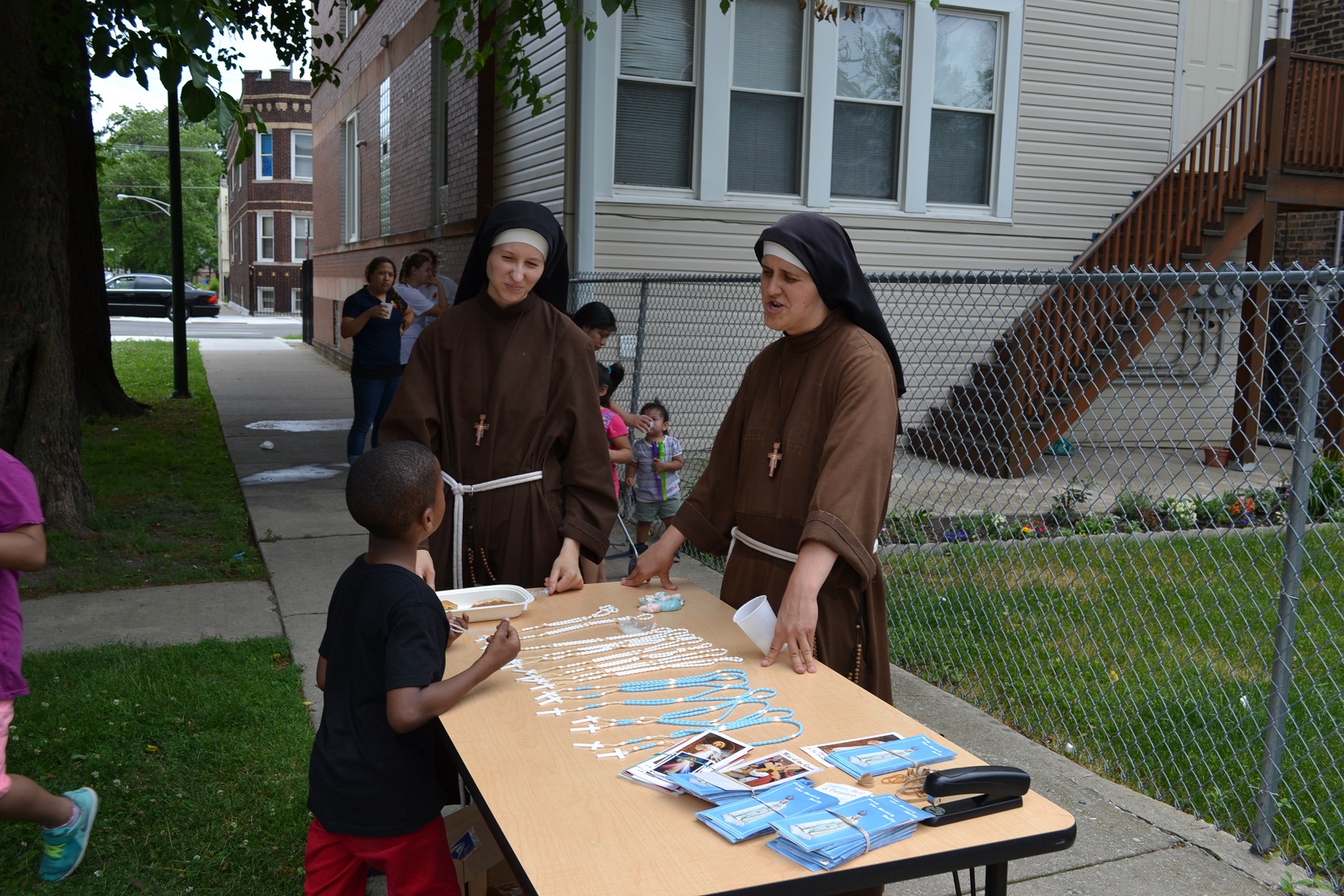 Getting in touch: VoyageChicago is built on recommendations from the community; it's how we uncover hidden gems, so if you know someone who deserves recognition please let us know here.