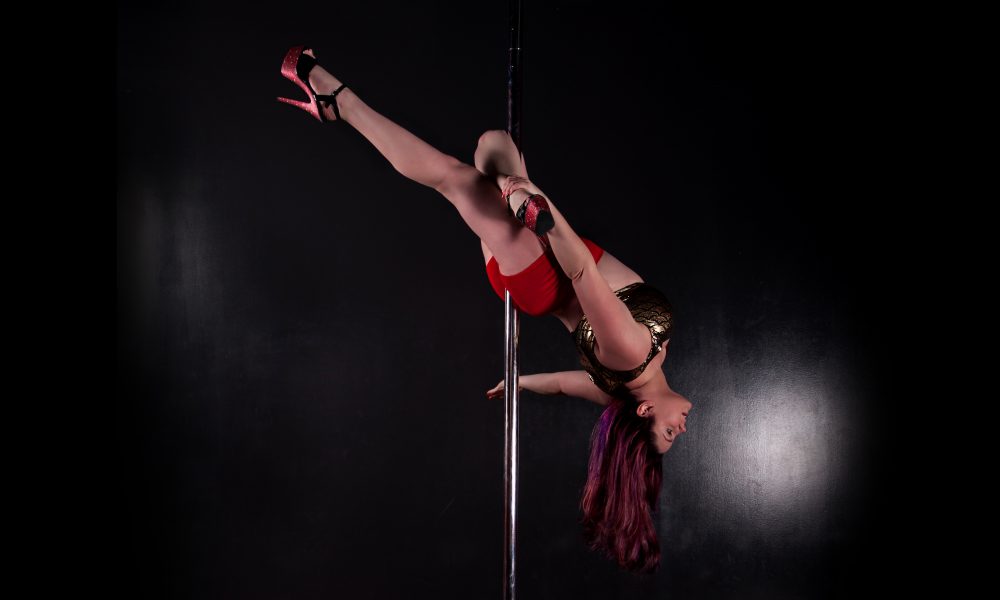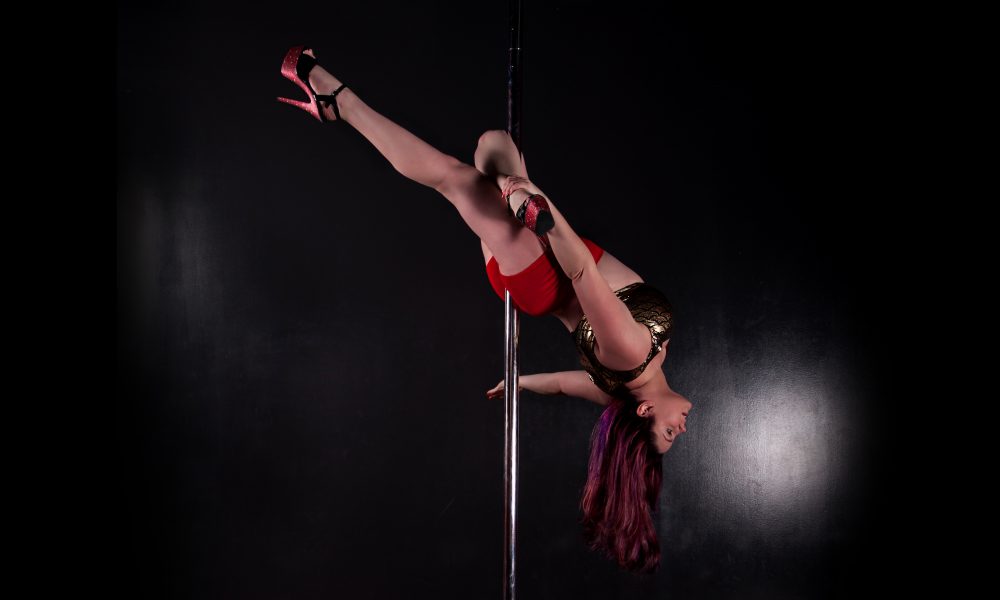 Today we'd like to introduce you to Jenni O'Connor.
Jenni, let's start with your story. We'd love to hear how you got started and how the journey has been so far.
I tried my first Pole Fitness class in 2010. I have Fibromyalgia and Chronic Fatigue Syndrome, so I was in the process of applying for disability because my health was so bad. Most days, I needed help to walk, and didn't have the strength to turn a doorknob. This class was my last-ditch effort to reclaim my health, and not spend the rest of my life in bed. Overweight and depressed, I wasn't entirely sure I would fit in with these "sexy" women, but I gave it a chance. I was pleasantly surprised to see women of all ages and sizes! They were beautiful, strong, and confident, and I wanted that for myself.
Coming back each week and conquering a new move (or finally getting a nemesis move!) was addictive. And the sisterhood I found in the pole community was wonderful… everyone is so supportive. There was none of the competitive cattiness that I had found in so many other situations with women.
Through Pole Dancing, I've dropped about 8 dress sizes, and have been able to go off of my heavy-duty pain medicines. While I still have Fibromyalgia flare-ups, they're not as severe or as often as they used to be. I can climb our 14′ poles, and suspend my body upside-down in mid-air with just my arms. I'm happier, healthier, and stronger than I've ever been! Most importantly to me, I have learned to like myself, and to look past my flaws to appreciate the fantastic things my body can do. I wanted to share that with other women.
Studio Phoenix opened in fall of 2013, in a small studio in Des Plaines. We grew rapidly, and moved to our current studio in Arlington Heights. We currently have classes in Pole Dancing, Barre, Flexibility, Liquid Motion, various kinds of dance, and we're very excited to introduce Aerial Hammocks (including Aerial Yoga) classes in May!
Studio Phoenix is named in honor of the Phoenix… rebirth and rising from the ashes. I feel it's so representative of what many women's stories look like… rising above their life circumstances to be even stronger than ever. We're here to help them discover that strength, and celebrate it! For those who are searching for something that makes them feel beautiful and confident, or even just a fun way to exercise, we'd love to have you join us!
Overall, has it been relatively smooth? If not, what were some of the struggles along the way?
The journey to where Studio Phoenix is today has not been a smooth one! Health issues, among other things, were huge road blocks. But I prefer to focus on the positive, and on where I'm heading instead of the past. I firmly believe all things happen for a reason, and that people are brought into our lives to teach us lessons… even those who work against us. I try to use difficult circumstances as a catalyst for positive change, and so far that has worked well for me. Turn your road blocks into stepping stones!
Alright – so let's talk business. Tell us about Studio Phoenix – what should we know?
Studio Phoenix is a dance and fitness studio, with women's-only group classes (we do offer private classes for men!). We are most known for our Pole Dancing classes. We have a variety of dance-based classes, such as At the Barre (ballet), Chair Dance, Phoenix Fusion (combines party-style dances with exercise), Bottoms Up (dance and exercise to improve your bottom). We also have strength and flexibility classes… Flex Appeal and Pole Conditioning (HIIT). This May we're starting our Aerial Hammocks classes, including Aerial Yoga.
We are known for having a very warm and welcoming environment! Women of all ages and shapes are welcome with us, and we keep the studio drama-free. We cheer for each other's successes, and encourage each other through struggles.
Knowing that we change women's lives at a core level makes me very proud of our studio. We've had women credit our studio's environment (and their breakthroughs in class) with helping them leave abusive relationships, change unhealthy eating habits, and heal emotional scars from their past. It's so much more than a dance or fitness class. When you're in a supportive environment like this, you feel safe to be vulnerable. Getting in touch with who you are as a woman, and realizing your worth and value… that's a powerful thing. And it's beautiful to watch our students grow into that confidence.
Any shoutouts? Who else deserves credit in this story – who has played a meaningful role?
Our studio would not be where it is today without a team of people who support me and our studio vision. My husband Wade and my kids are first. They put hours of work into the studio, deal with my sleepless crankiness, celebrate the highs, and comfort me in the lows. My incredible staff is next… I literally couldn't do it without them. I have the most talented, most dedicated instructors with the best attitudes. They pour their heart and soul into their students and it shows. Our students are the lifeblood of our studio, and I am so very blessed to have them in my life. They contribute to our welcoming atmosphere, and make me smile! They inspire me, and I love watching them grow. I also thank my former business partner, and the wonderful other local pole studio owners… Chicagoland studios are the best! Big thank you to my parents, who told me I could do anything I set my mind to, and taught me to work hard for what I wanted. Thank you for believing in me, and supporting me.
Contact Info:
Address: 3455 Salt Creek Lane, Suite 300
Arlington Heights, IL 60005
Website: www.phoenixpole.com
Phone: 847-701-4091
Email: info@phoenixpole.com
Facebook: /PhoenixPole
Image Credit:
Lion's Roar Media