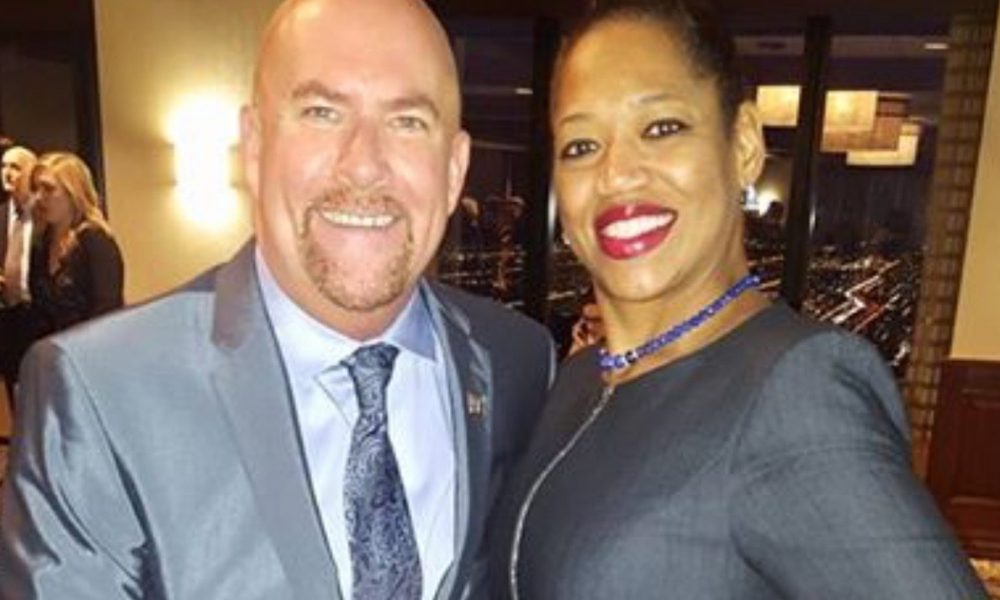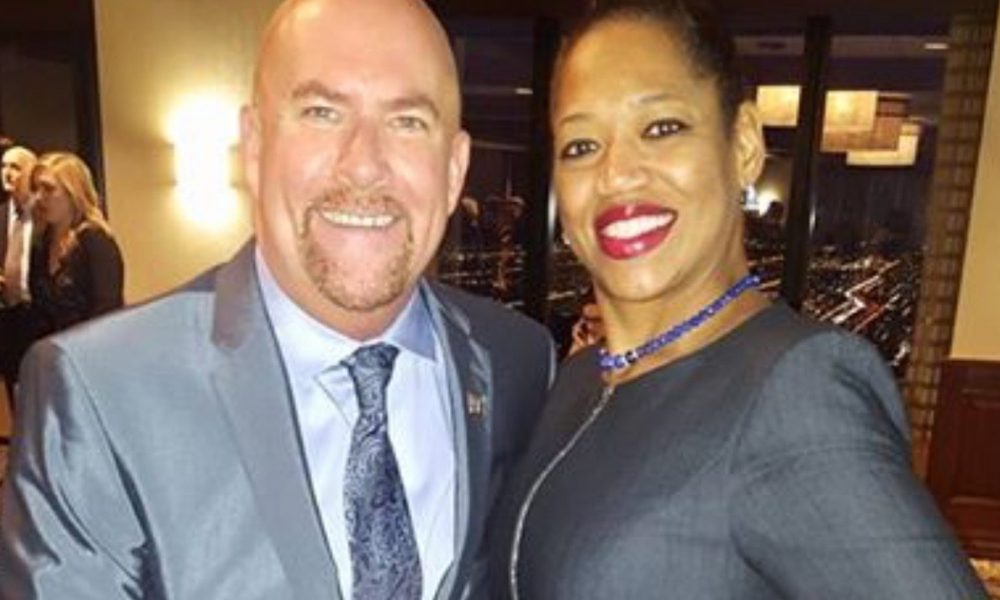 Today we'd like to introduce you to Andrew Hayes.
Andrew, let's start with your story. We'd love to hear how you got started and how the journey has been so far.
Since I was a teenager, I have always been drawn to media, news, current events — all the various forms of "storytelling." I have always also been a firm believer in paying it forward and since my teen days have volunteered for many nonprofit organizations to help positively impact the lives of others. It's the intersection of those deeply rooted interests that has led to my professional journey.
After completing college, I went to work for a large, worldwide public relations firm. I realized quickly that the firm's management style was fiercely competitive; in fact, they led and directed all the employees to compete against one another. I remember vividly feeling so isolated and alone, there was little to no, camaraderie, good morning greetings going unanswered and so on. The breaking point for me was after successfully securing a story about one of the firm client's on the NBC Nightly News. I invited my team to meet me in the conference room to watch the segment. No one showed.
Soon thereafter, I went on a vacation that changed my life. Friends and I went to Anguilla, a small Caribbean island. The island was beautiful but raw; I remember dirt roads, no street lights and wild goats that roamed free, etc. I had never seen a sky so full of stars, satellites, etc. I spent several nights laying by the pool, I couldn't stop watching the sky's light show. I realized that I don't even register as a blip in the big picture of life. My relationship issues, challenging job, tentative career, uncertainty, and all the other fears you have when starting out in life paled in comparison to the world, the planet, the universe, etc. Within six months of that vacation I left a bad relationship, left the firm and a friend and I started our own advertising/marketing and PR firm named Maximum Profile Group (the name of a college team project). We specialized in the marketing and PR for nonprofits, large outdoor walks, runs and music festivals, Chicago area restaurants and even managing celebrities visiting Chicago on press junkets. It was an incredible experience owning and operating our own firm. We went from the two of us to a team of 10 within short order.
Years later, I decided to leave the firm for other professional challenges. I went on to start two communication/PR departments for a couple of Fortune 500 companies – both had external vendors managing these roles and wanted them in-house. My experience starting my own firm was incredibly helpful in setting up in-house teams.
I later had the good fortune to be invited to manage the PR for a national TV talk-show produced in Chicago and airing around the country. The opportunity to be on the "other side" of the PR/media equation was incredibly eye-opening and quite the learning opportunity. When the national TV show was canceled, I was asked to sit in the PR/community relations seat for Telemundo Chicago TV station. The person who was formally in the role was out of the country dealing with some personal matters. She never returned, and the 3 years I led the PR, marketing and public affairs for the Spanish-network affiliate were incredibly rewarding. From station leadership to sales, creative services, and the news team – to us all, it felt more like family. During our time together, we developed and produced wonderful events, on-air public service campaigns and positively impacted the lives of our viewers.
For eight years, I led the communications, PR, and reputation for a bank that had recently come to the Chicago market when I joined their team. When I joined the bank, I replaced an outside vendor who had managed the PR and communications… it was an incredible journey and I am proud to share that I helped increase the bank's reputation markedly (some 30+ points) by creating and producing unique, distinctive, and compelling events and marketing campaigns to help broaden the bank's visibility, become top of mind by Chicago area consumers, and be a formidable player in the market. One of the annual reputation campaigns I created and produced was the bank's annual "Veterans Appreciation" campaign – where we invested in various veterans nonprofits, sponsorships and even hosted our own namesake "Veterans Day of Appreciation" event in Union Station where we did all sorts of great things: (1) assembled and shipped thousands of care packages to soldiers from the Chicago area serving overseas (2) hosted a Veterans Day Hiring Fair where on-the-spot job offers were extended (and many more getting other jobs within 60 days of the event) and (3) underwrote the adoption of pets to veterans as well, sponsored service dogs for veterans with PTSD.
Overall, has it been relatively smooth? If not, what were some of the struggles along the way?
I believe that struggles are part-and-parcel the way of life. When you expect them, you are prepared to overcome them. One example relates to the PR/marketing firm I co-founded that was hard hit by the financial impact of 9/11. Within a year, many of our clients lost federal and state funding and no longer could pay us. The country was stunned, at war, and full of fear, which caused many of the outdoor, public events that we marketed and produced to get canceled. That struggle led me to take a giant leap-of-faith and leave the firm I helped to open and go to work for myself. While it was an incredibly challenging time, looking back it was one of the best.
I believe things happen for a reason; doors shut so that new ones can be opened. The same is true when people come in and out of your life. I trust that what is to be, will be. Which really helps me when facing challenges or struggles. My advice for anyone struggling is to find the "lesson" in the event or experience. Ask yourself, what are some of the reasons why this struggle is before me, what is it that I am to learn, how am I to grow from it? Stay focused on that will ensure that you positively grow and become enriched as a result.
Andrew Hayes Public Relations – what should we know? What do you guys do best? What sets you apart from the competition?
AHPR (Andrew Hayes Public Relations) specializes in all forms of communication: from storytelling, getting noticed, improving and sustaining good reputation with the media and your targeted audiences, and marketing your business, service or yourself in a way that is genuine, authentic, meaningful and ultimately profitable, resonate and have a lasting ROI.
For me, I love the process of creating new idea, new plans, new events, new ways and means of getting noticed. Those with whom I work often share that the energy that comes from this ideation and collaboration is incredibly empowering and inspiring. This is ideally suited for entrepreneurs, small "mom and pop" businesses, nonprofits and those who are receptive to testing out new ideas and new thought.
Consistent with my life's journey, my professional work is keenly focused on positively impacting the lives of others. I often say that I must be able to lay my head down on my pillow at night and know that I contributed positively to help others. To that end, I look for projects that inspire, empower, and motivate others. Earlier this summer, I helped a local group of social justice advocates get attention to the plight of LGBTQ people who leave their home countries seeking asylum in the United States to avoid being persecuted, or even worse, because of their sexual orientation. One such person helped by this group, a violin virtuoso, is now a U.S. Citizen and others are on the pathway to the same safety. The most recent project I led, in late August, was to communicate news of a national program offering $15,000 grants to people earning $70K or less for home down payments. I believe that in helping people become homeowners is one way we can remedy some of the issues of crime and violence in the city. The project received over 2.4 million media impressions and as a result, $7.1 million dollars is currently funding 426 grant recipients in the Chicago area, 51 of them being issued to first responders, military/veterans and teachers.
What is "success" or "successful" for you?
Success for me is defined as follows:
1. Is what I'm doing positively impacting the lives of others? (Can I lay my head down on my pillow tonight and rest easier knowing that I've contributed to something that is helping others?)
2. Am I able to ideate and create new ways of impacting, influencing and inspiring others?
3. Is the work or project open to new idea and thoughts, i.e., open to ways of standing out of being seen and understood and distinctive, memorable, meaningful.
4. In what ways can the work we do open the doors for myself and others?
5. Working with others who also want to make a difference in the world.
Contact Info: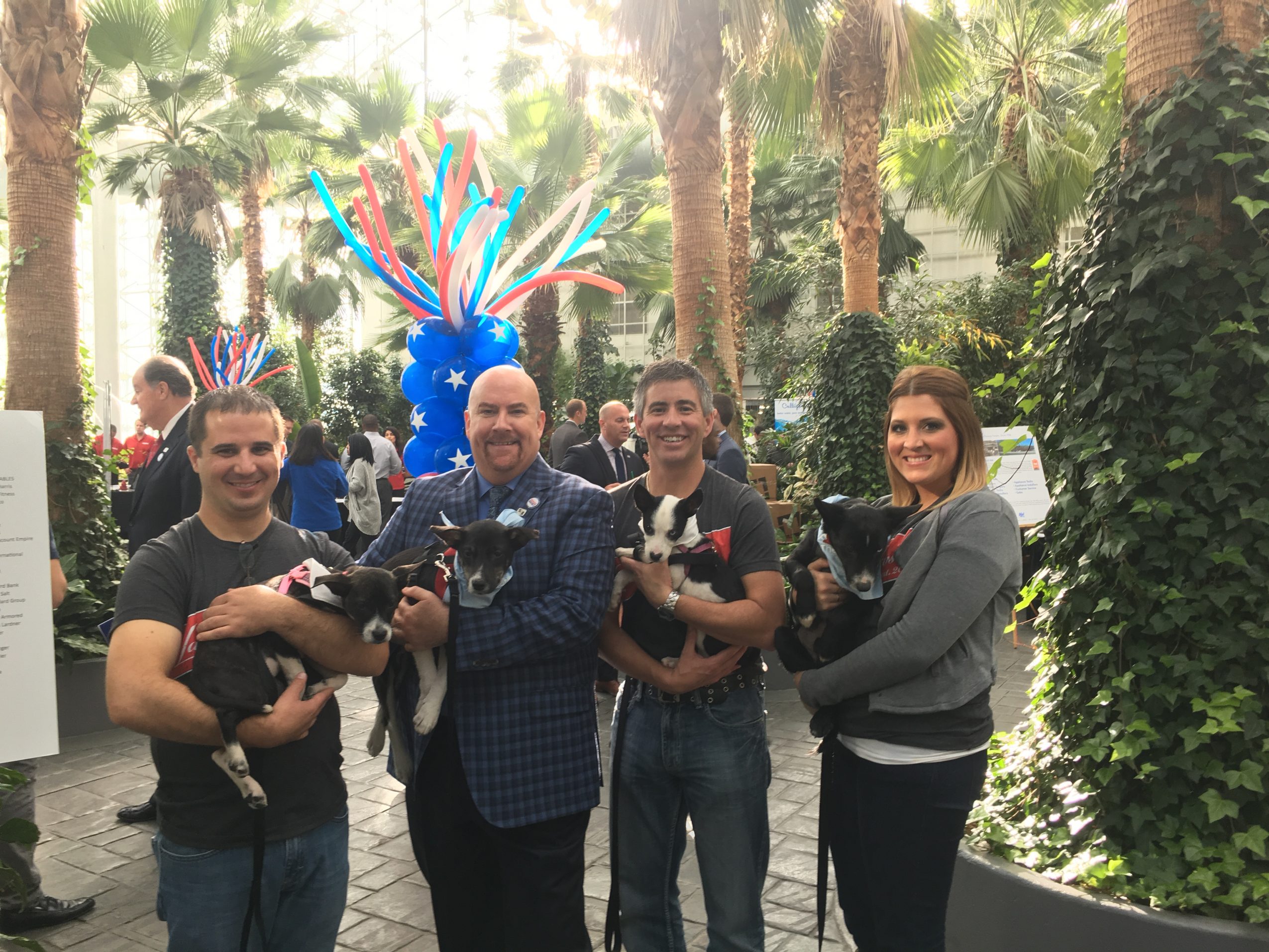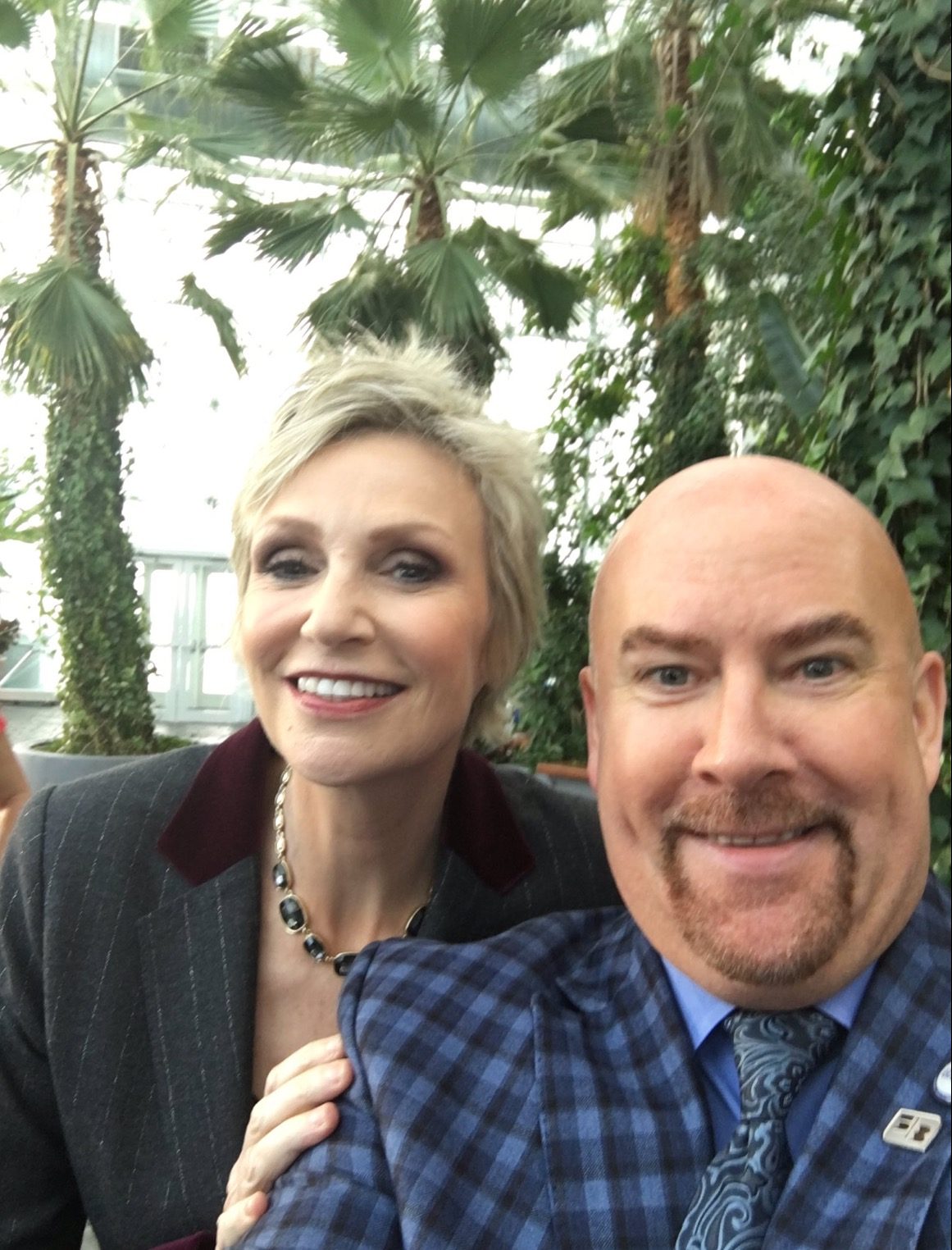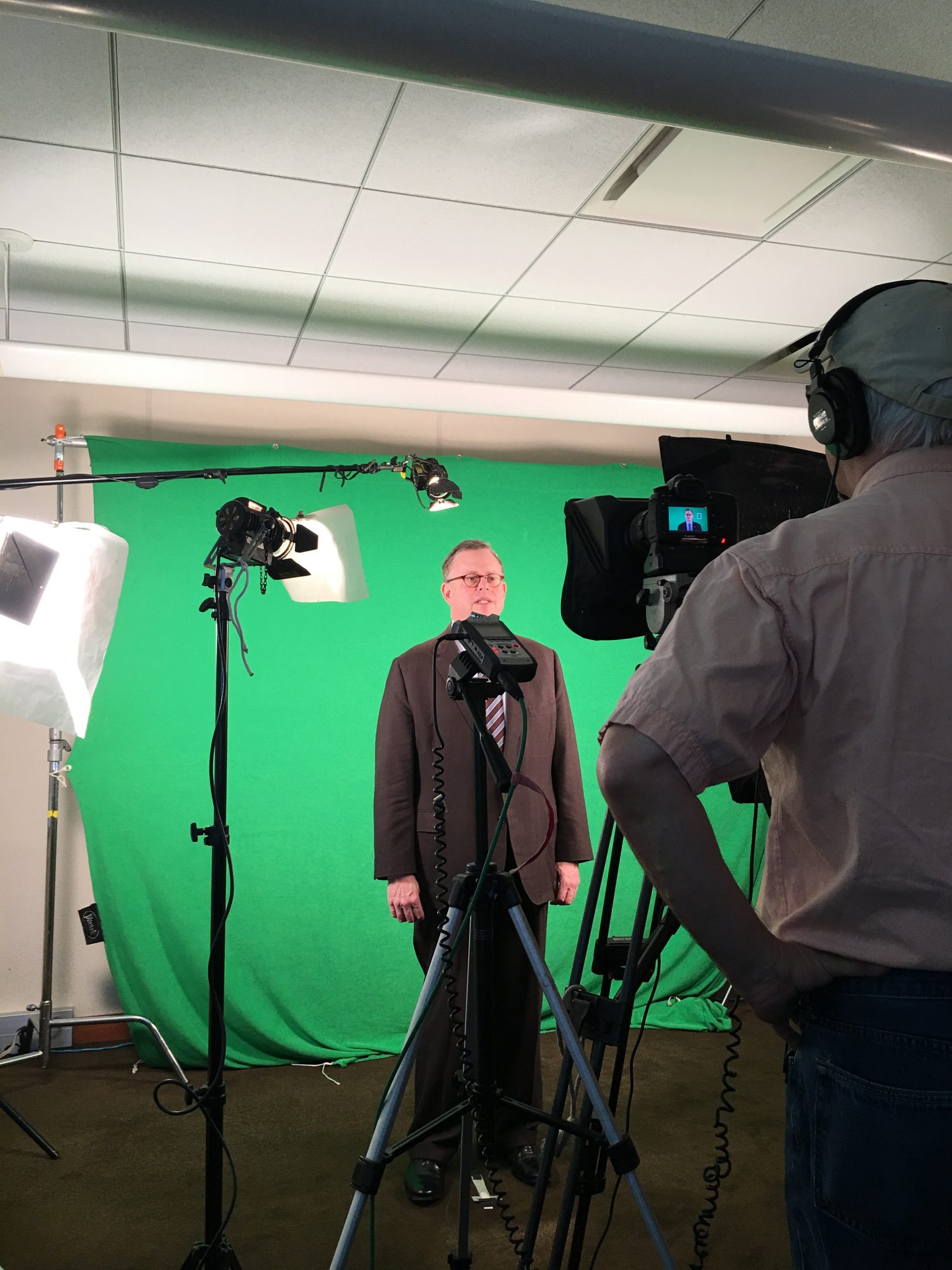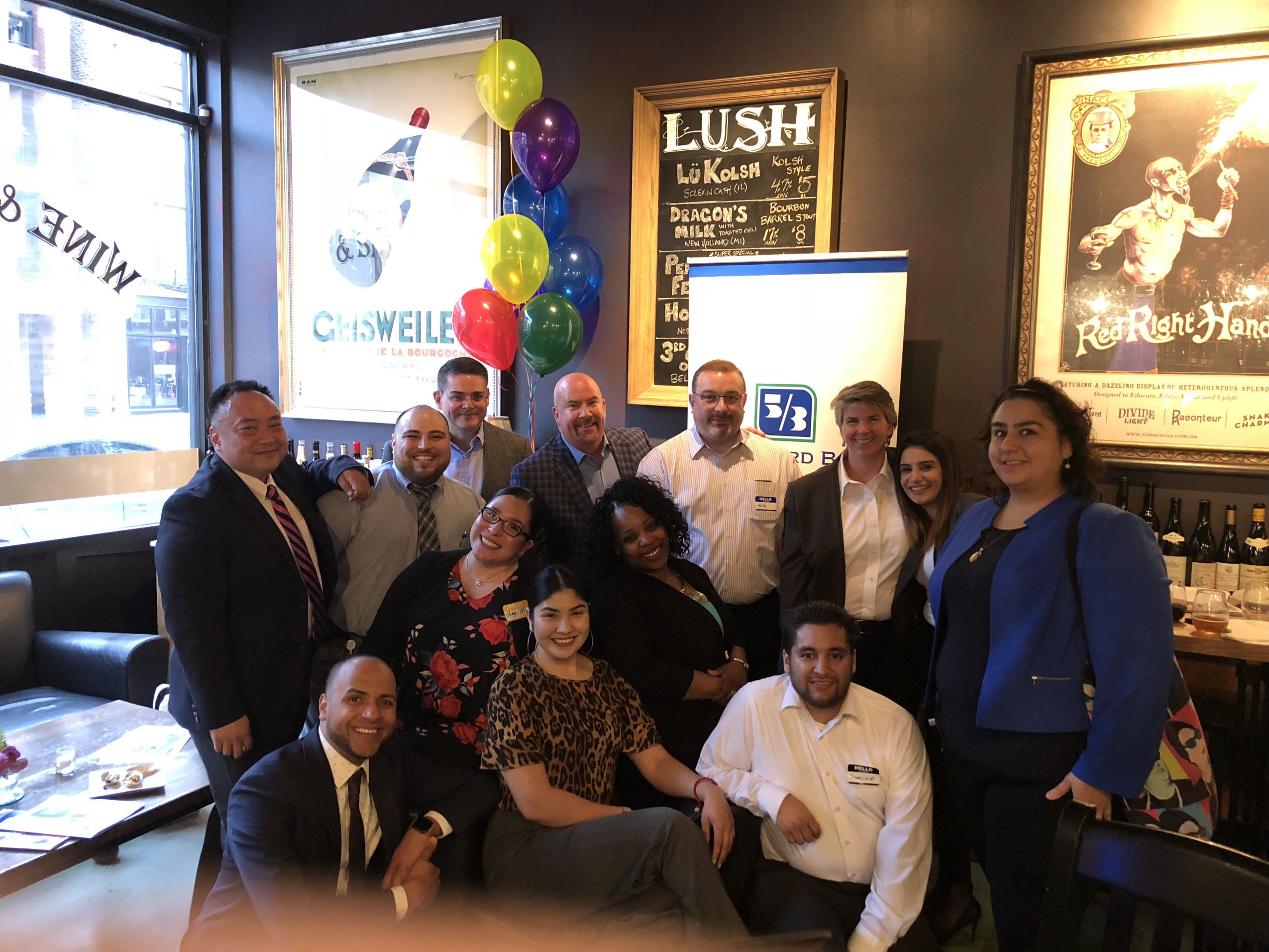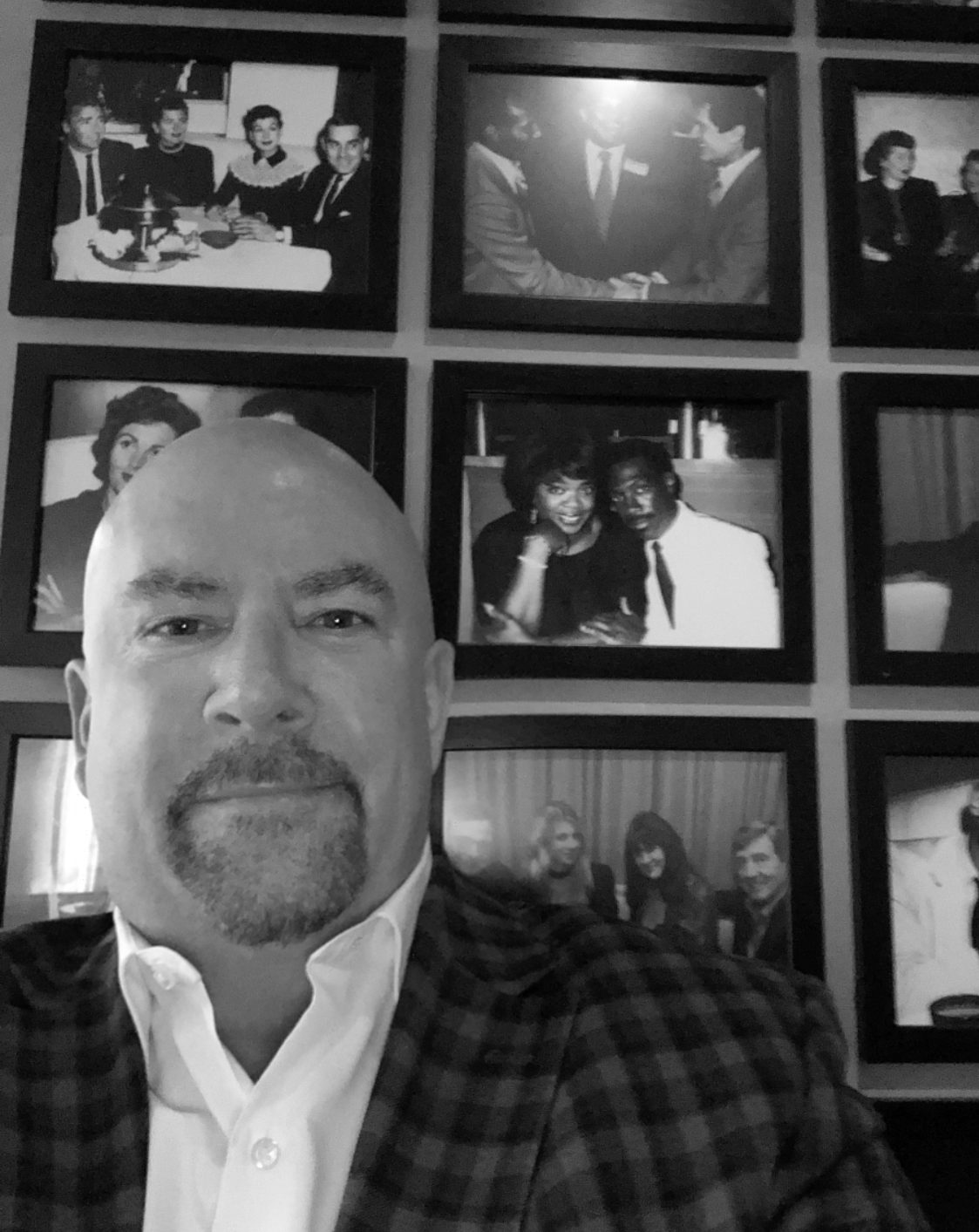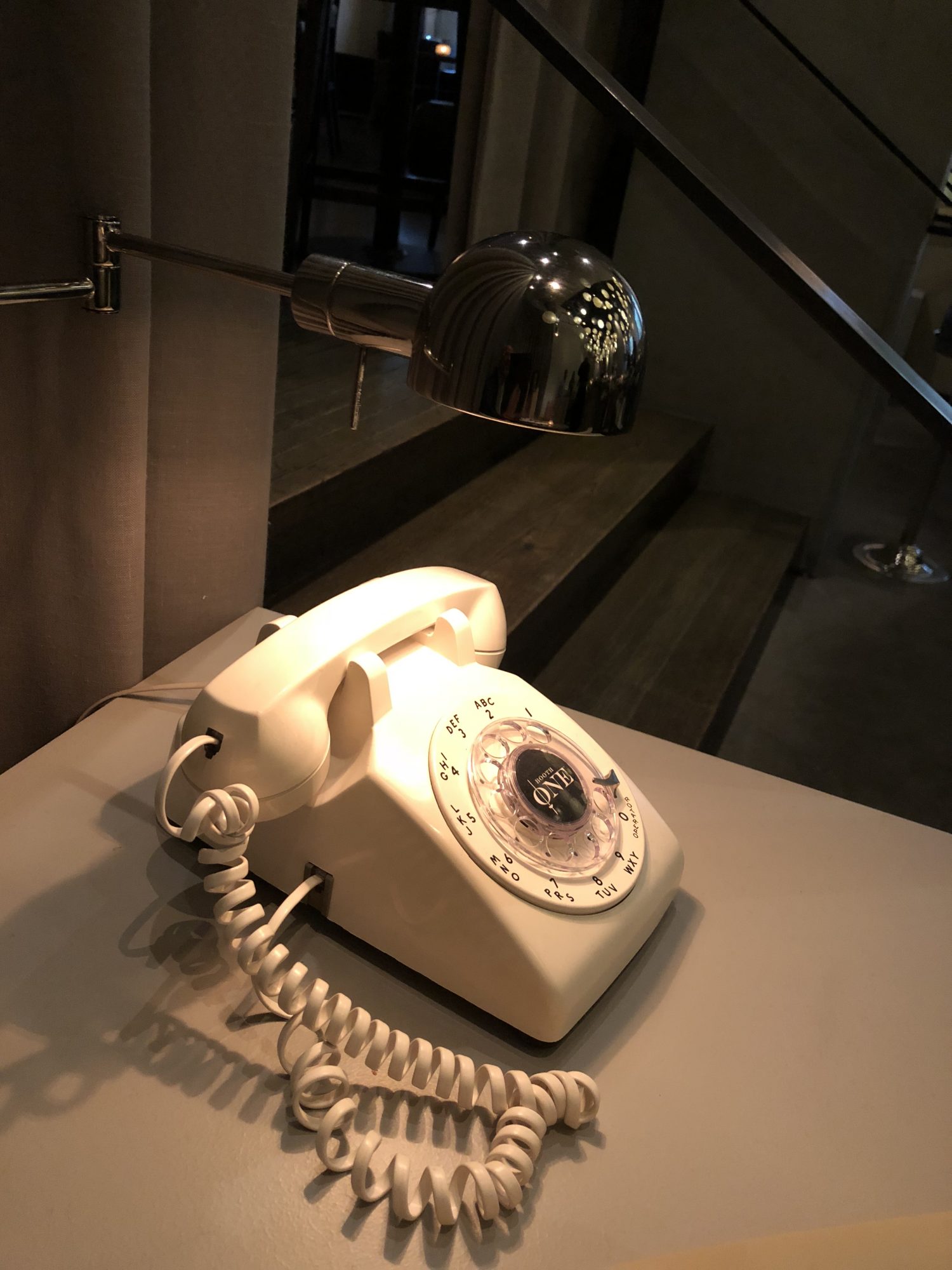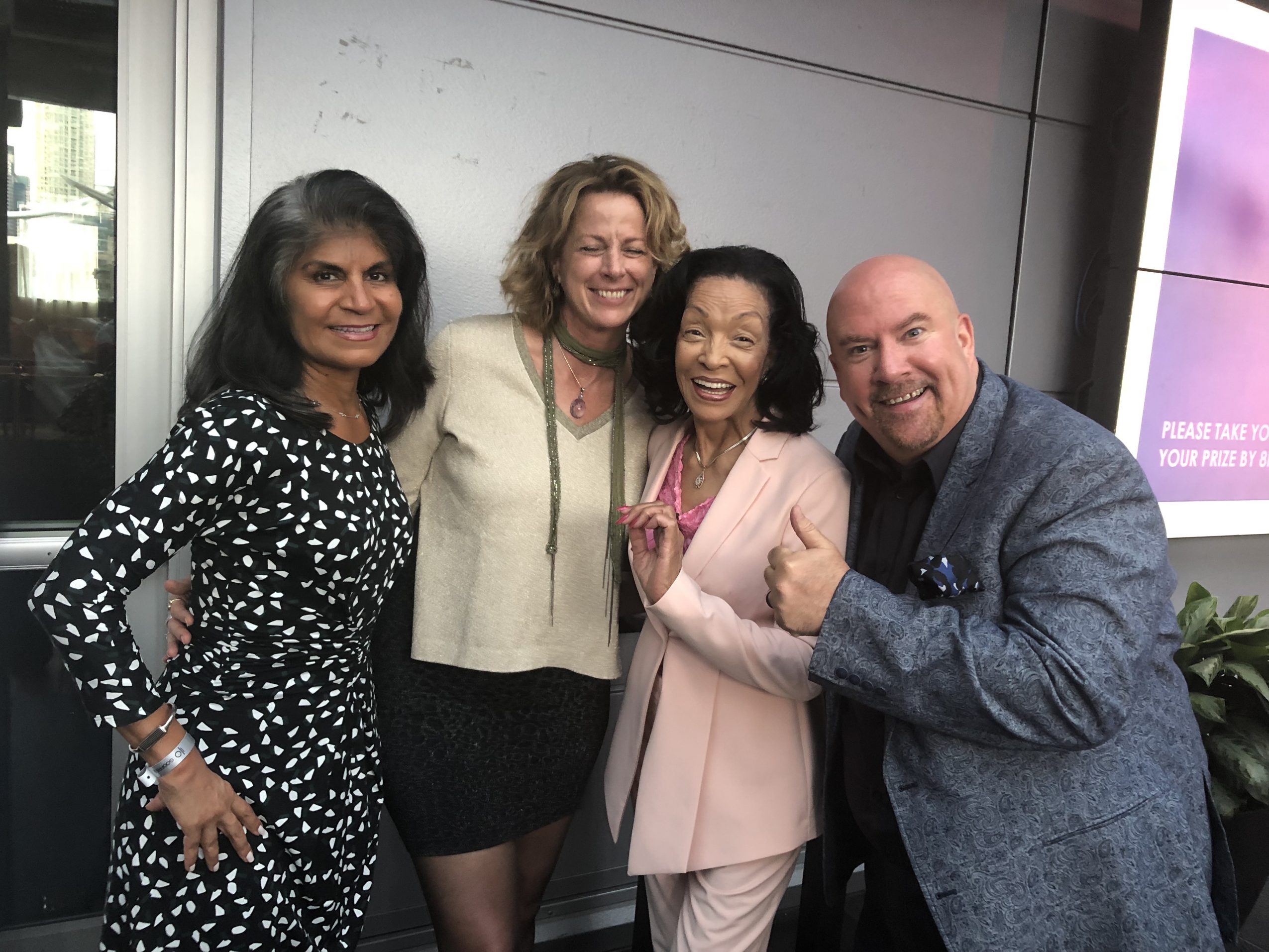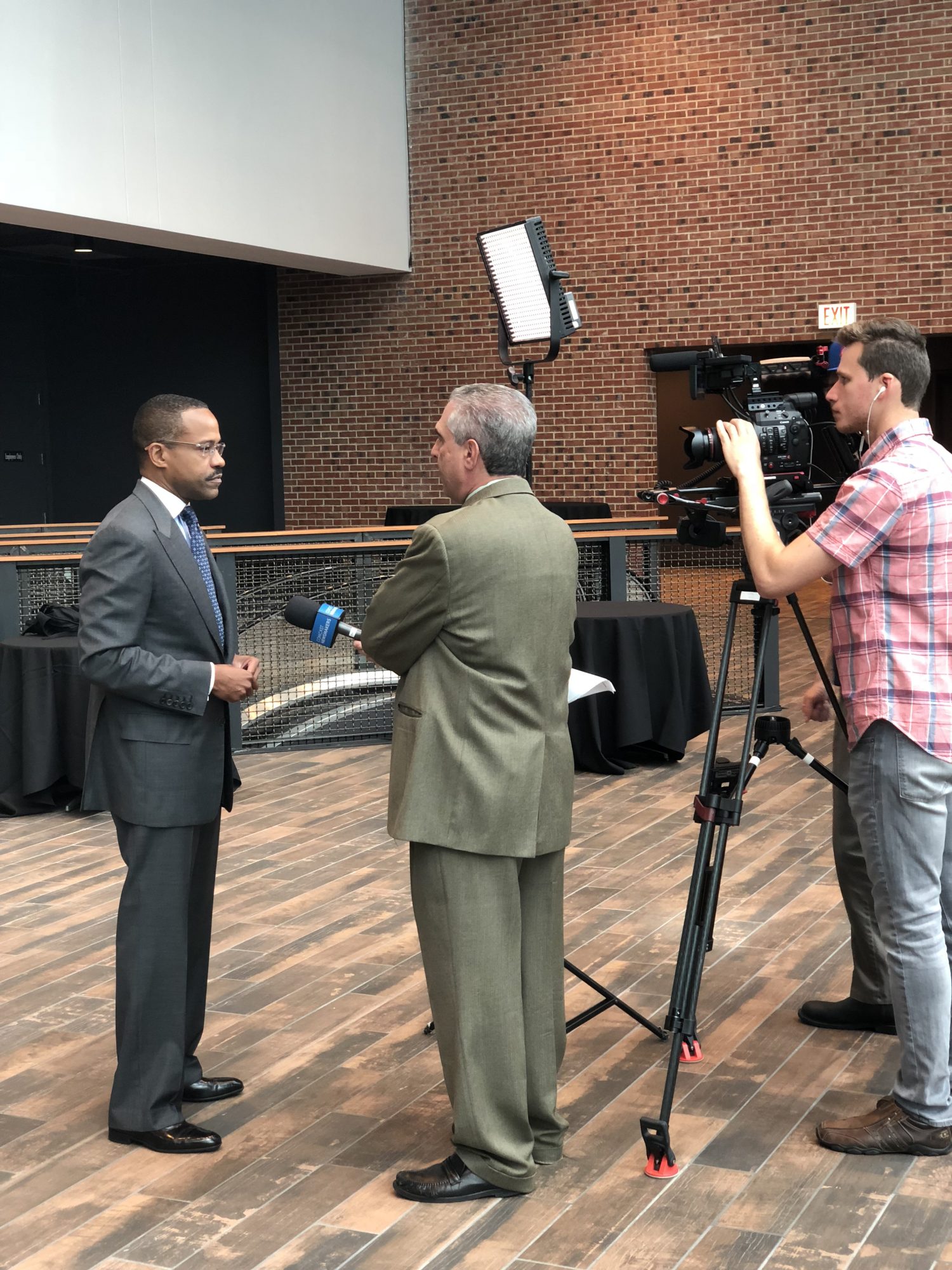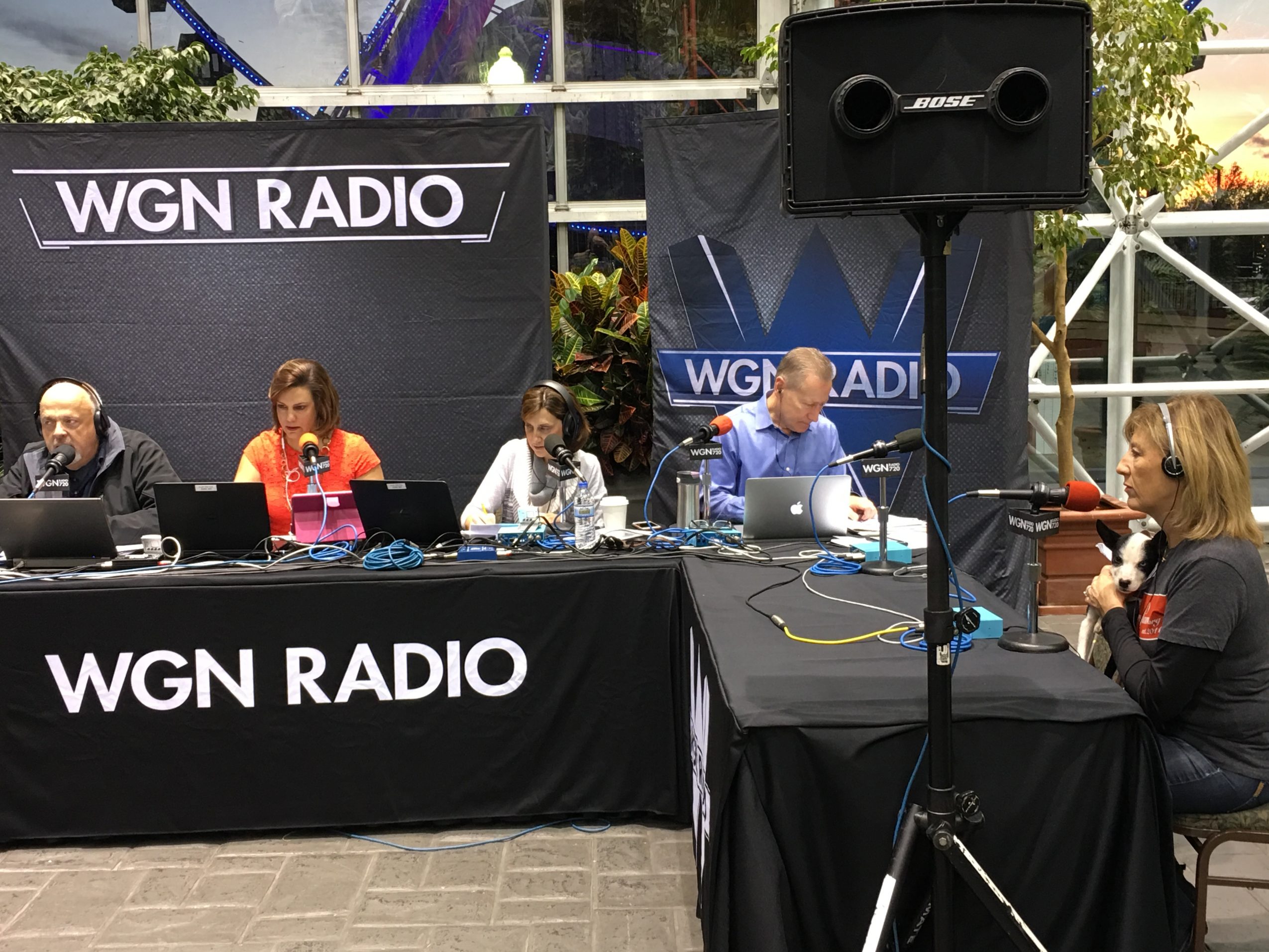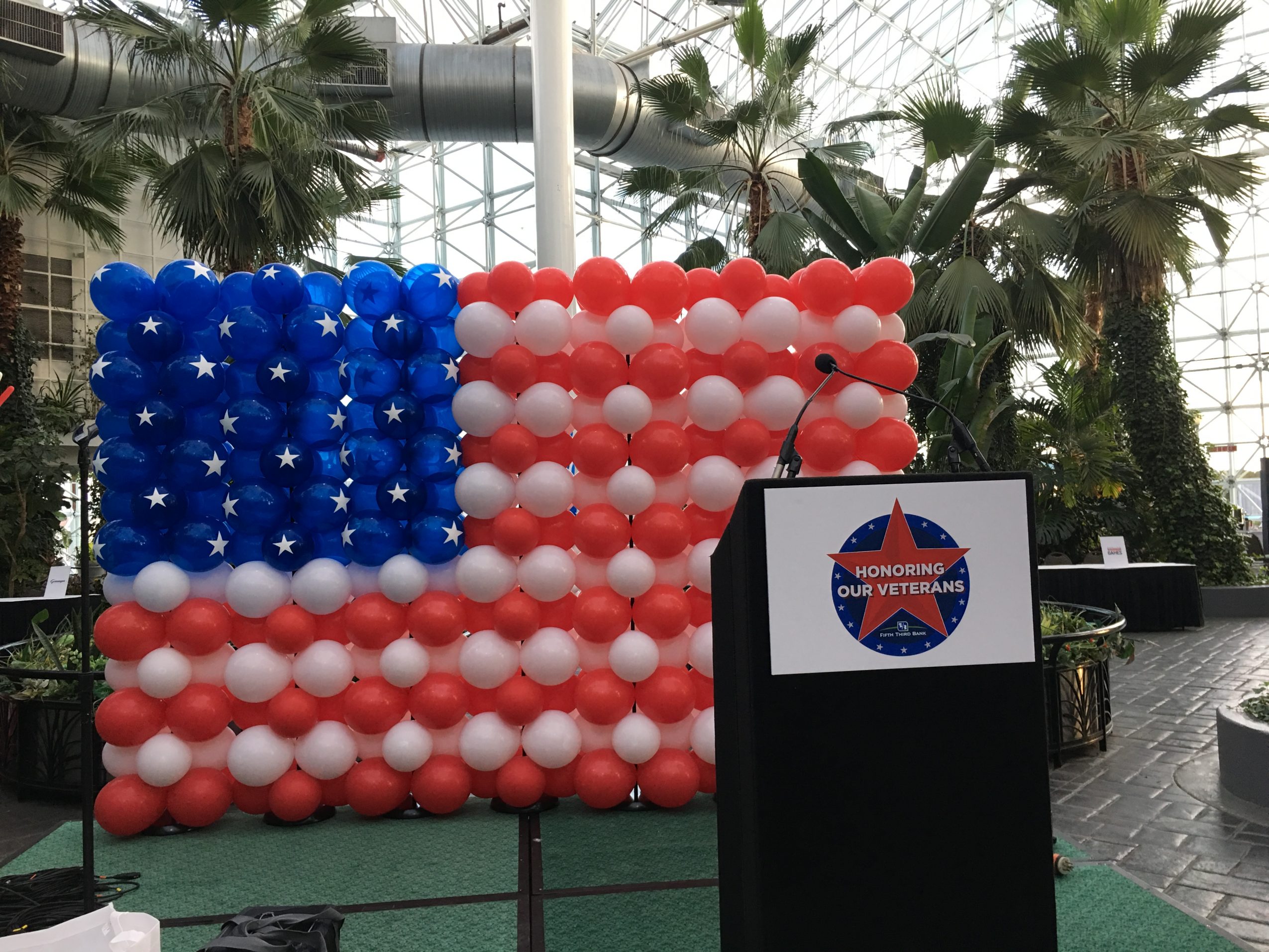 Image Credit:
Andrew Hayes Public Relations
Getting in touch: VoyageChicago is built on recommendations from the community; it's how we uncover hidden gems, so if you know someone who deserves recognition please let us know here.