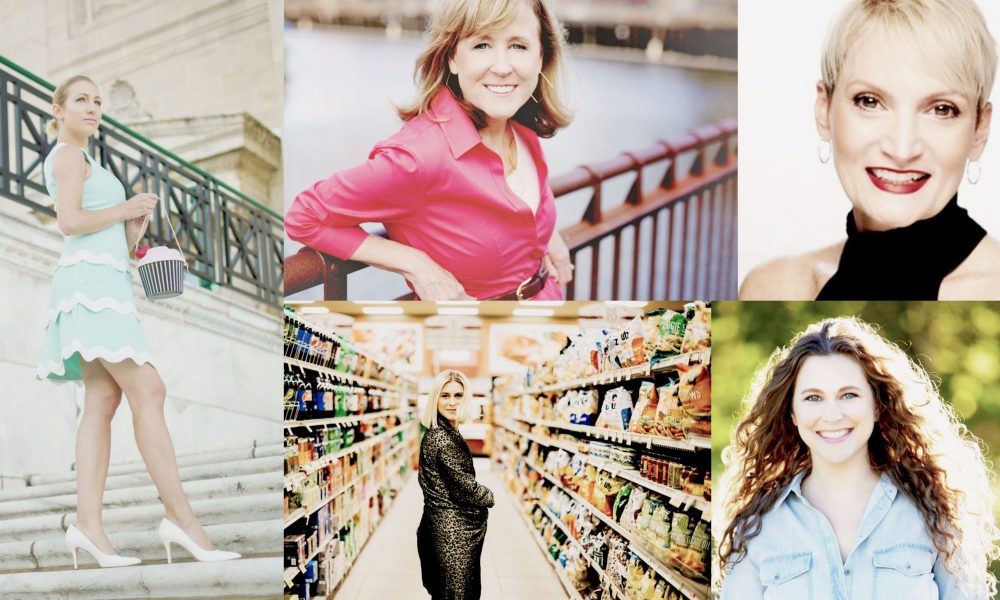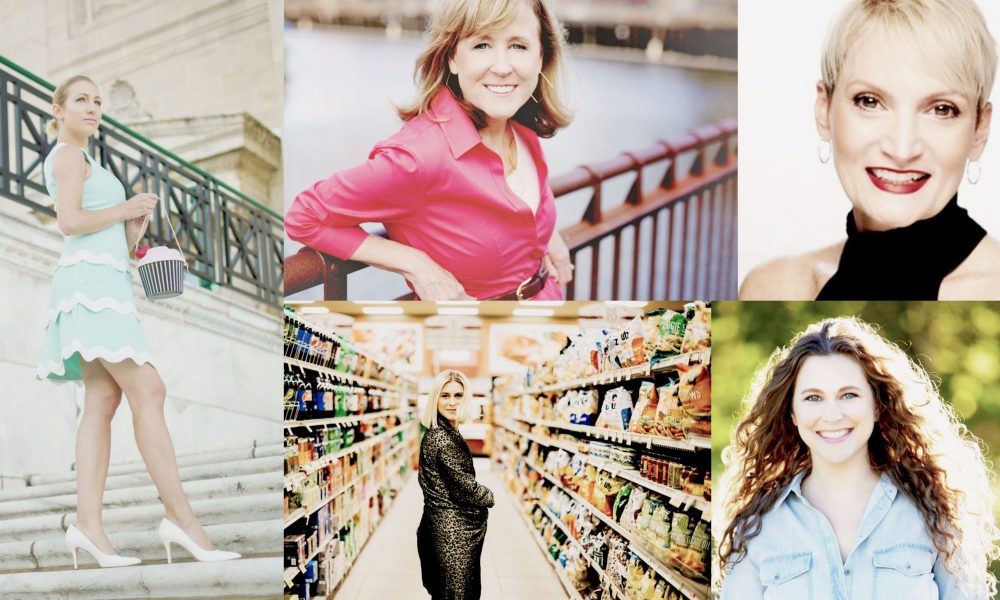 The editorial team has a special attachment to our new series, The Trailblazers: Rewriting the Narrative, because so many of us feel that media portrayals of women have been too one dimensional. Today, women are doing incredible things in all fields – from science and technology to finance, law, business, athletics and more.  With the Trailblazers series, we hope to highlight and celebrate female role models, encourage more equal and just representation in the media, and help foster a more tight-knit community locally helping women find mentors, business partners, friends and more.
Below, you'll find some incredible trailblazers from in and around Downtown that we hope you will check out, follow and support.
Tammy Walker

As wonderful as my PR career was back then, I felt called to explore the new-to-me, wide wonderland of wellness in a deeper way. I had a lot to learn, but I was certain my experience and what I'd already learned could be of use to others. I wasn't sure what that would look like, but when I discovered The Institute for Integrative Nutrition (IIN) existed, I couldn't get it out of my head. Read more>>
Marti Konstant

My life changed right before I turned thirteen. The kind of change no one wants as they enter high school. Diagnosed with scoliosis, a crooked spine, I wore a full body metal brace. The brace was cold against my skin in the winter and the cast-like fasteners heated up in the summer. Immobilized from my hips up to my neck for three years, movement was limited. Read more>>
Nicolette

I started my fashion blog, Notorious Nicolette, out of my dorm room during my undergrad in January 2015. Between going to school full-time and internships, I needed a place where I could express my creativity. I always loved documenting and sharing my fashion and experiences, especially through photography. Starting a blog was the most logical outlet for me to do so. Read more>>
Christina Slaton

I have also found great comfort in food since childhood and found myself playing with my food and photographing my food quite often. I didn't think about putting the two together for work until I moved to Chicago. Even though I had started my own photography business, I could never find enough work not to have two-three jobs at a time. It was pretty rough. Read more>>
Yesica Sanchez

Opportunities don't come knocking at your door, you have to work hard and have the perseverance to get to where you want to be in life. I started out by doing multiple internships in the entertainment industry, public relations, social media, and then working in events. I gravitated towards to social media and public relations. Came to find out that I can incorporate the two industries I love in unique ways as an influencer and blogger. Read more>>
MaryAnn Gibney

The more people I met and questions I asked, the more fascinated I grew with what unique success looks like. Further – I became personally committed to the importance of creating inclusive environments and fostering connection for others along the path to their success. I fostered connections and community with thousands of students through my involvement in campus organizations, welcoming new and prospective students. Read more>>
Alida Miranda Wolff

I got to this point via circuitous route that took me from law and writing to venture capital and technology. But if I'm really being honest, this whole journey started with my first word: "más." It's a word that has characterized and defined my life at every stage. I've always wanted more, and despite grappling with my status as a Hispanic woman who is expected to want less, I've wanted to achieve more because of that status. To be seen exactly as I am. Read more>>
Palita Sriratana

Unsure of what to do next, I started taking MBA classes at the University of Chicago and worked the line of my favorite restaurants at the time, Au Cheval and Nico Osteria. I had to knock on doors to get those jobs. I grew up cooking with my grandma and aunts, but I had zero professional culinary experience. However, I wasn't going to let that stop me. Read more>>
Keli Knight

I worked for a government agency just out of law school, and then a small private real estate firm. After the market crashed in 2010, I was effectively laid off and there weren't many options since firms were downsizing. I tried to practice on my own, but I don't think that was the best fit for my personality either because I wasn't very outgoing (small talk was an art I hadn't yet developed. Read more>>
Susan Mowder

Eager to expand my horizons, I discovered my mother's sewing machine and learned about fit and design literally from the inside out. After pursuing undergraduate and graduate degrees that would allow me to continue to hone my skills via coursework in textiles, tailoring, draping, and design, I realized I had discovered my passion, but not the right profession. In hindsight, my education was just beginning. Read more>
Janett I. Cordoves, Ed.D.

The home was composed of multiple generations, faiths, colors, and creeds; it was amazing. I don't know many individuals, let alone whole families, that can both love and vehemently disapprove and disagree with your decisions all in the same time period. This ability to both love and say I believe the complete opposite, and yet wish you luck, is the ethos of my upbringing. Read more>>
Mary Melnikov

Being a Russian-Israeli immigrant has helped me a lot with my communication skills and being able to relate to people who haven't had it so easy in life or that have started from scratch, not having advantages such as money or connections. I find it easy to relate to all the creatives on my show in some way, shape or form because of how much we appreciate things, and really value humbleness. Read more>>
Daryn Schwartz

I set out to create a unique and elevated yoga experience that helped people get out of their heads and into their souls. It was a long two+ years with many twists and turns, doubts and fears, but somehow, I managed to continue putting one foot in front of the other and ended up here, at The Space Between. Read more>>