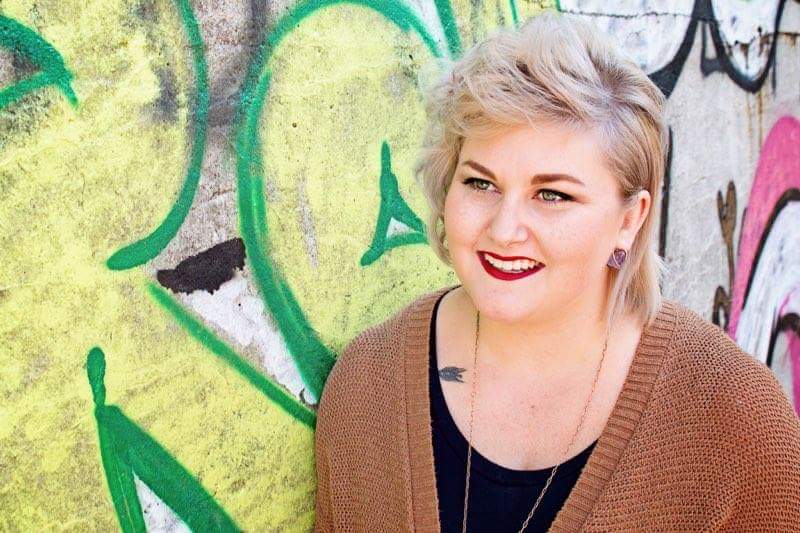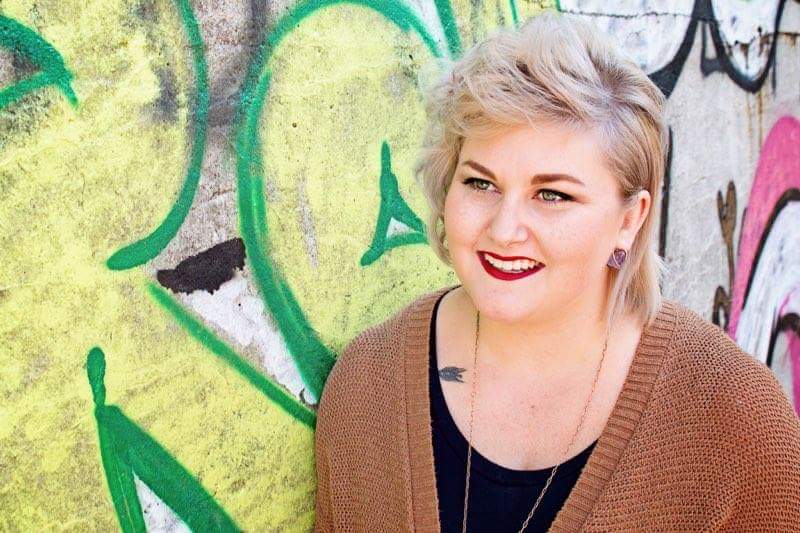 Today we'd like to introduce you to Sarah Johnson.
So, before we jump into specific questions about the business, why don't you give us some details about you and your story.
I first started my business as a hobby in 2009. I had a young baby and I would sit at the kitchen table after he went to bed for the night and put together jewelry that I wanted to wear. At this stage, I was simply hanging charms and beads from a chain and it was fun, which was really the only purpose of it at that time. Soon, some of my friends were checking out my creations and people wanted to buy it. This was beyond anything that I had hoped for when I started, and I was tickled pink that ANYONE would value my creations at all. Before too long, I had friends offering to display my jewelry in their salons and stores and things were selling pretty well.
Over the following years, I began researching and reading and trying (and failing) at metalsmithing, silversmithing and stone setting. I cringe when I think about those first creations, which, at the time, I was so proud to have created. I feel like I am constantly evolving and progressing (hopefully) as an artist and as I do so, so does my jewelry. Being self-taught in this field is certainly not extraordinary, but it has allowed me to develop my skill at my own pace and perhaps in my own way.
I have traveled the country, doing art shows, participating in festivals and selling my jewelry to people of all walks of life. This life is not one that I would have necessarily have envisioned for myself when I was younger, but now, I can't imagine doing anything else. Creating one of a kind pieces of jewelry from metal and stone is not only gratifying, but it is also therapy, work, and a self-expanding process that always leaves me a little further developed as an artist, and as a person. What was once a hobby, has become not only a full-time job but a way of life.
Overall, has it been relatively smooth? If not, what were some of the struggles along the way?
This road has been treacherous. They always say that the path to success is winding, but that is a lie. The road is full of dips and valleys and monumental accomplishments and devastating blows to not only your business but your ego and your heart. Selling art is particularly strenuous on the soul because you are setting your heart and soul out to be judged and either accepted or rejected. Literally signing up for and asking for judgment. And people can be inexplicably mean. As if artists have unusually thick skin or can take the criticism simply because they "choose" to be an artist. The business side of things can be just as difficult. Being a small business, and a one-woman show, means I run everything; creating, advertising, shipping, customer service, billing, accounting, ordering, and everything in between. If something gets messed up, it's my fault, no question.
On the flip side of both of those coins is the amazingly gratifying feeling you get when everything goes right. When your product sells or someone leaves a glowing review. Equally satisfying is the feeling when someone buys my creations. Someone loves my art SO much, that they part with their hard earned money, to have it. There is no other feeling like that in the world. It is like the warmest of hugs a stranger could give you.
My advice to anyone who is joining the small business field, or selling art as a living, would be this. You have to love it. Love it when its good, and love it when its bad. It will be good, but it will also, undoubtedly, be bad. People will say bad things, not everyone will get it, not everyone will be pleased, but the goodness, the buyers, the repeat customers that come to be friends, the small business community, all of it, is worth it. You learn and grow(hopefully) from the bad, and the good is what you hold on to and smile about at the end of the day. Surround yourself with good friends and people in your corner, and love it. That is my advice.
Please tell us more about your work, what you are currently focused on and most proud of.
I think when people think of Brazen, they most commonly will think of metal and metal jewelry. Metal is by far my most favorite medium to work with, and even though I use semi-precious stones in a lot of my designs, I am most fond of working with metal. Something about creating something beautiful from a flat sheet of metal or some scrap or wire is really freeing. The jewelry I create is very modern, fresh, simple and a little edgy. I don't see any reason to over complicate or over design. The design often lies in the self-editing and self-editing is something I have grown to do and is not always well learned. I often hear people remark at how "clean" my aesthetic is or how "simple" it seems, even when there is a lot more involved, it's not complicated to look at. I think that is really what makes my brand different from others. I also always use recycled materials when possible and often design based on what is available to me, rather than buying new. I am environmentally conscious as a person and I try my best to carry that over into my business when at all possible.
We're interested to hear your thoughts on female leadership – in particular, what do you feel are the biggest barriers or obstacles?
Barriers lie in every field, I would suppose. The familiarity with which I embrace the barriers that are often presented in my field is out of necessity and self-perseverance. One of the many hurdles in the jewelry industry as well as the art industry is competition. There are, without a doubt, countless other brands and choices out there for any one consumer to consider, before buying from me. I am certainly not the cheapest. I have a certain style that isn't for everyone. I am sure there are silversmiths out there that have a much higher level of technical skill than I. For me, it isn't about any of that. I simply do what I can, the best that I can, and try to be as fair as possible to myself and to my customer. I care about what I do, and I hope that shines through my work. When I approach competition with this mindset, it helps me to not worry about what anyone else is doing or making and focuses me on my goals instead.
Some other issues in the jewelry industry are intellectual property rights and fighting the battle between manufactured and handmade pieces. People can rip off designs relatively easily, even posting work on social media is putting yourself at risk of being copied. Also, there are different techniques used to make jewelry. Some are getting pieces manufactured at high volumes and selling for lower prices and some are making each component painstakingly one at a time and it may cost more. Average consumers may not know or care about either copying or how their piece is made, and this will ultimately affect your bottom line if you aren't marketing yourself correctly or know who your customer is.
Contact Info: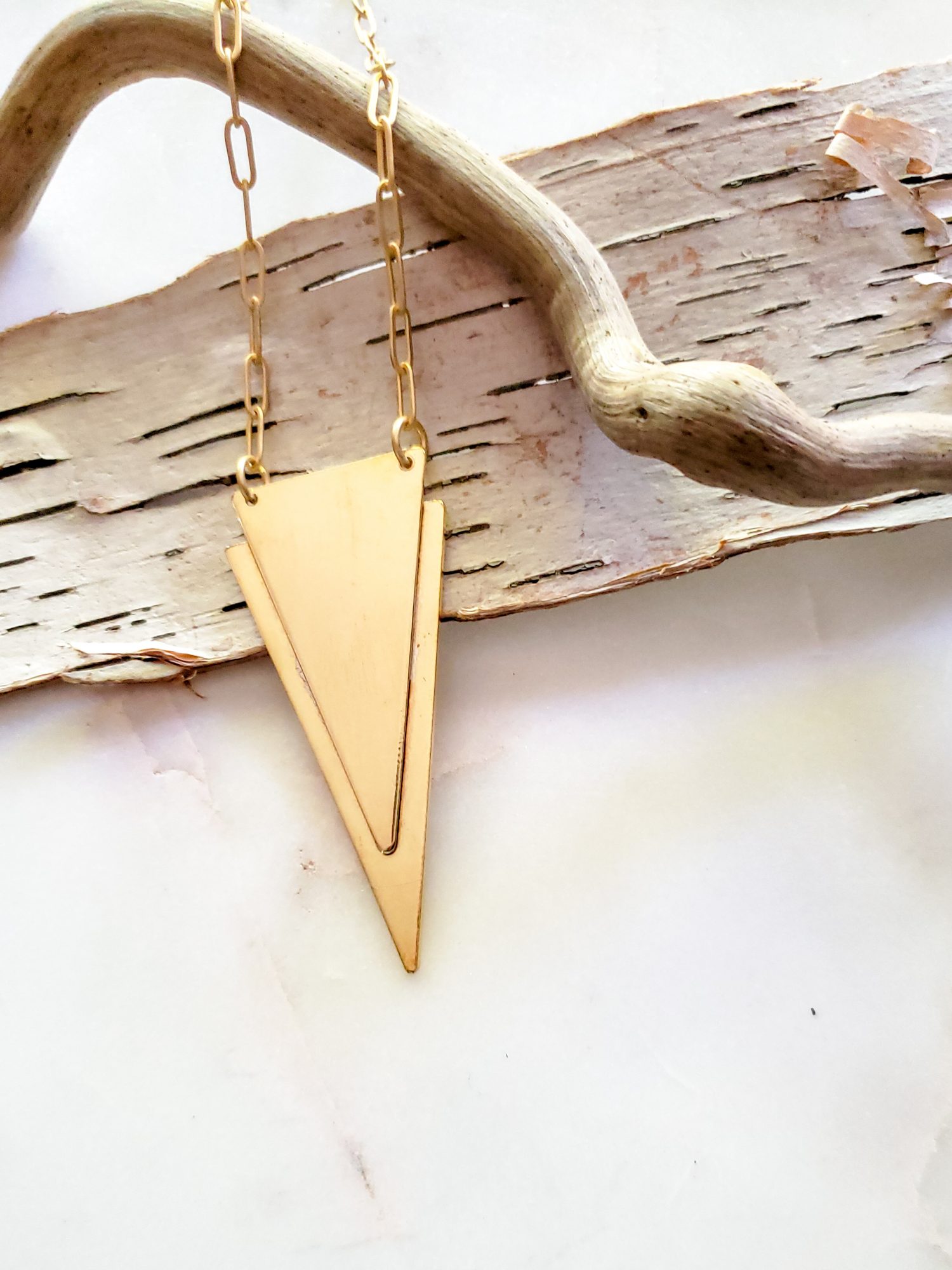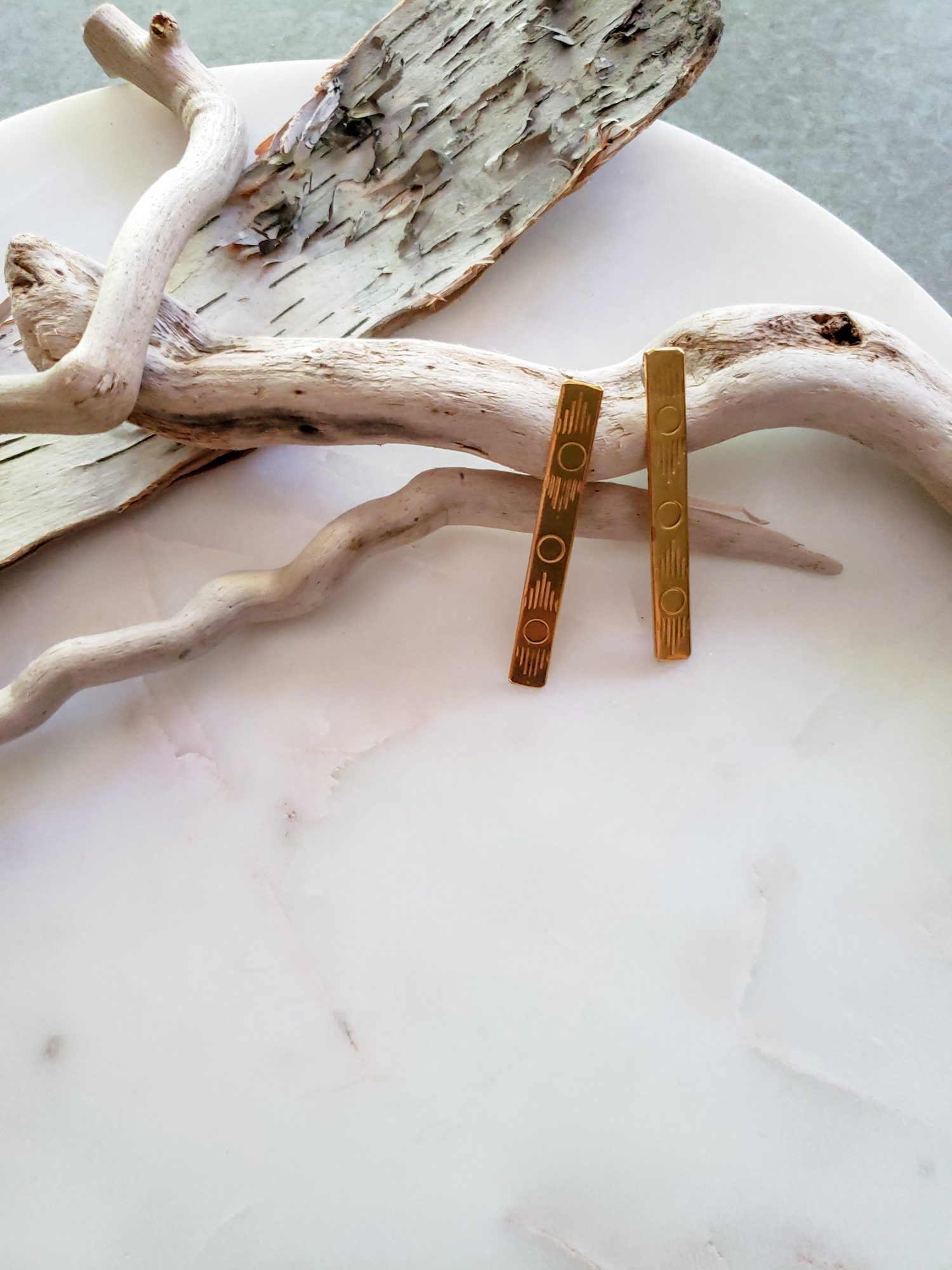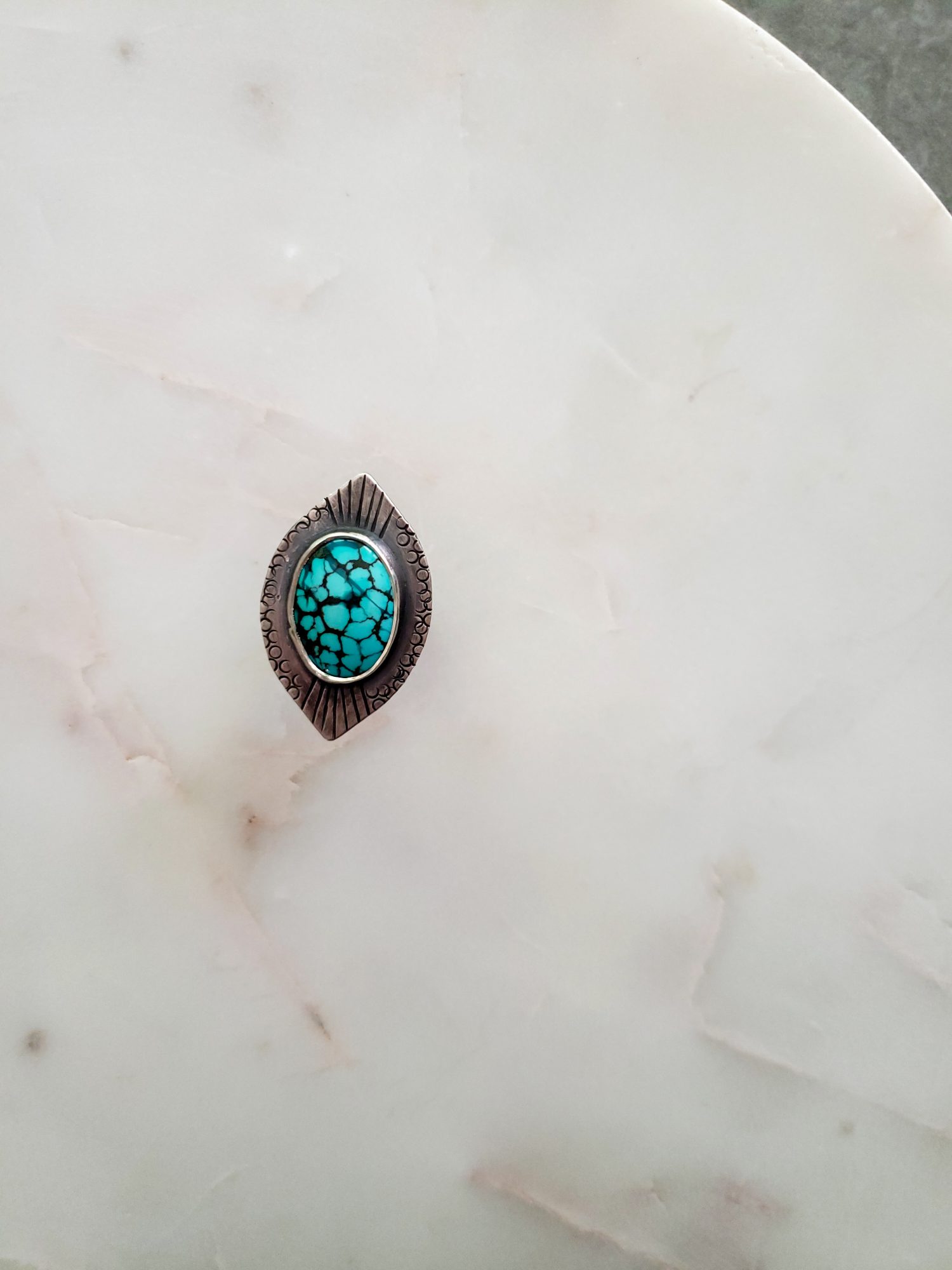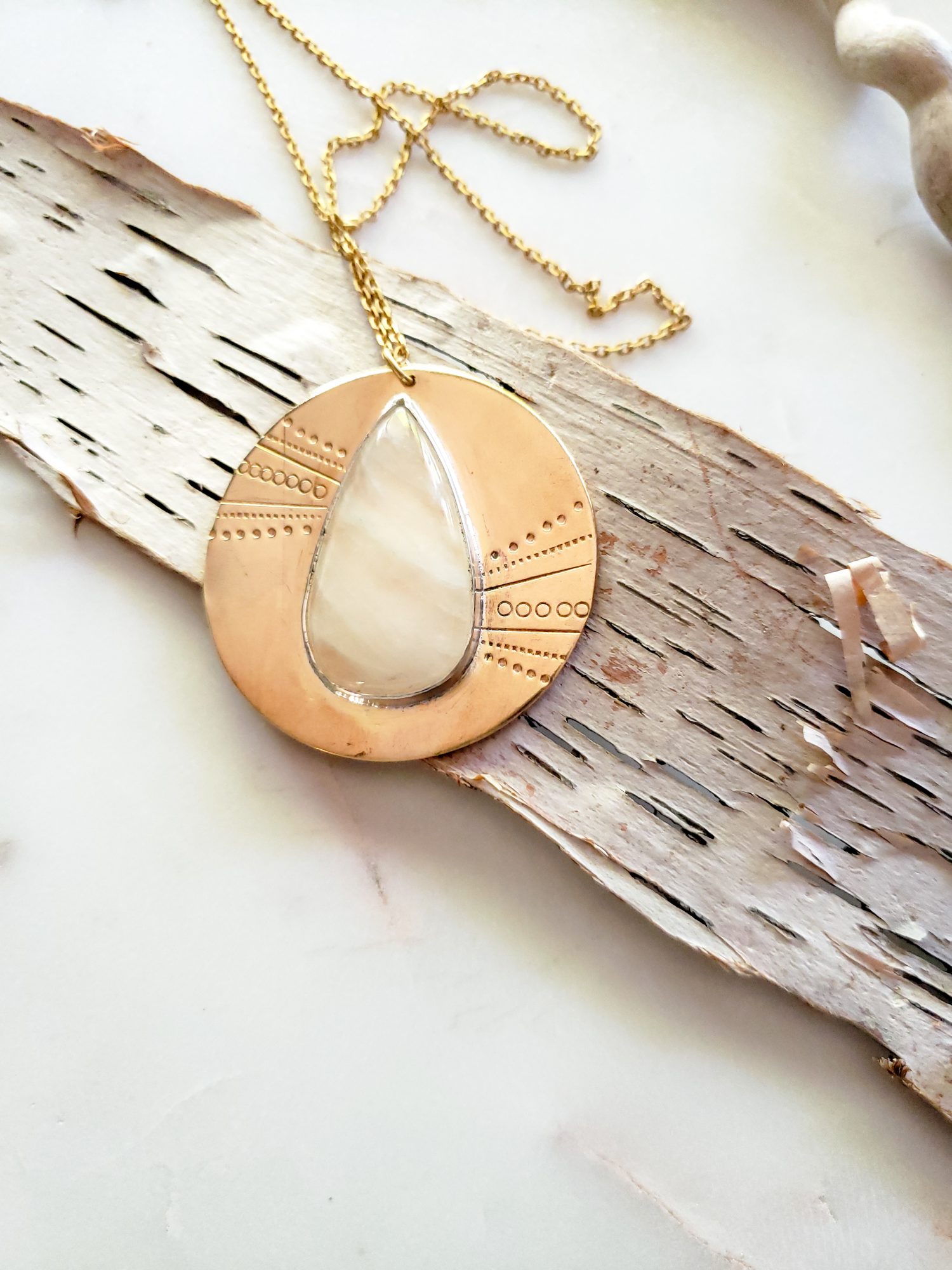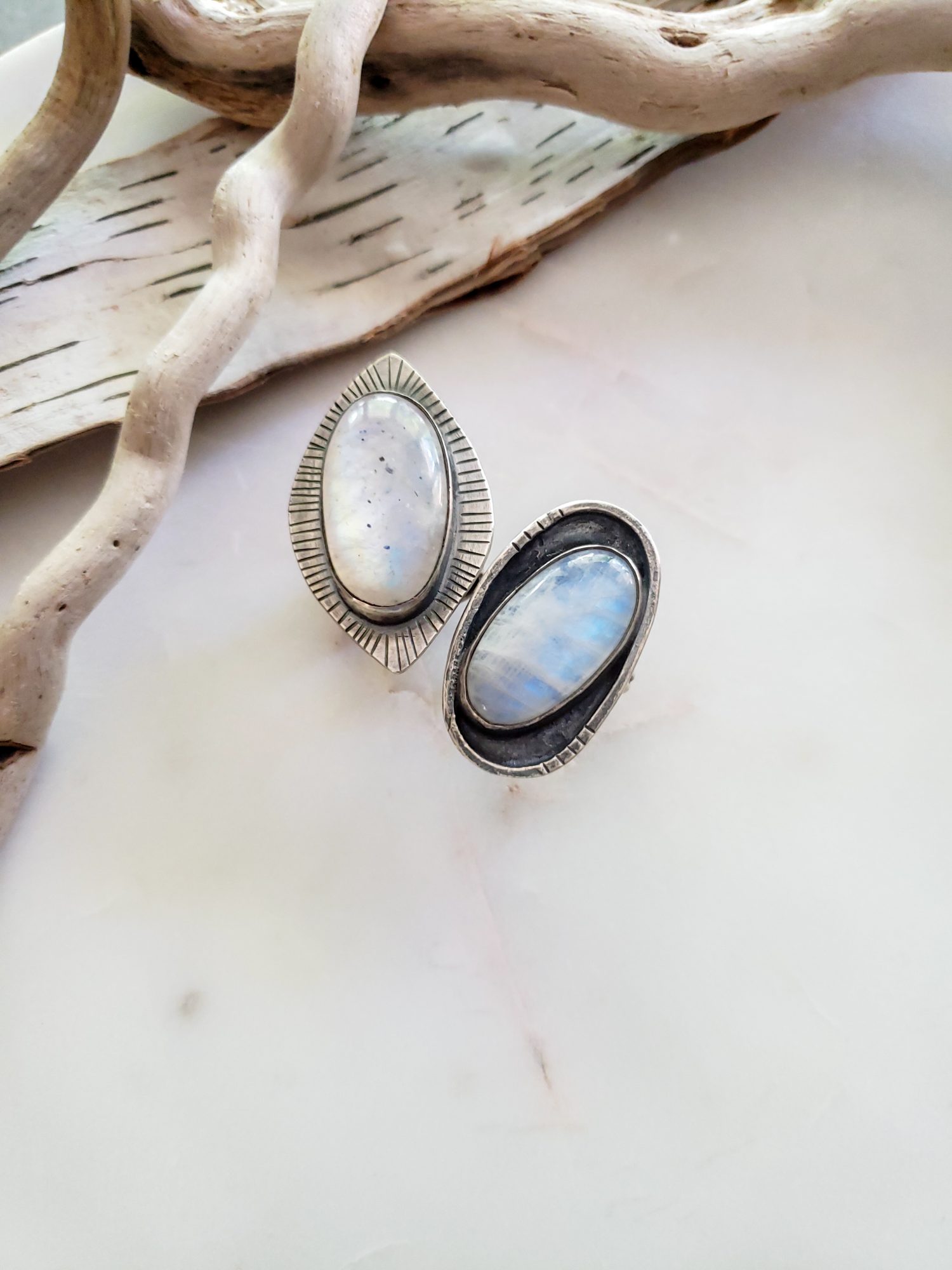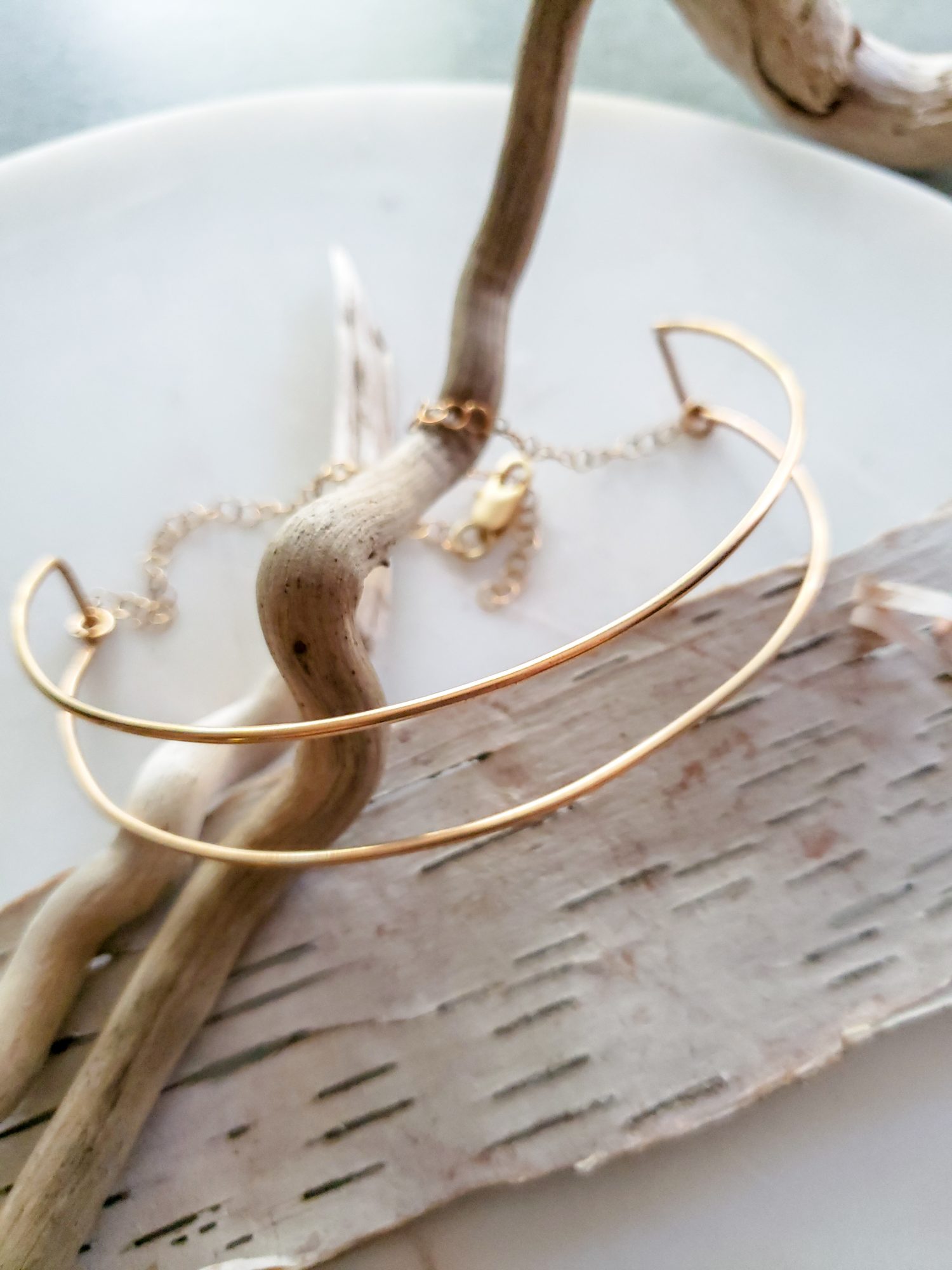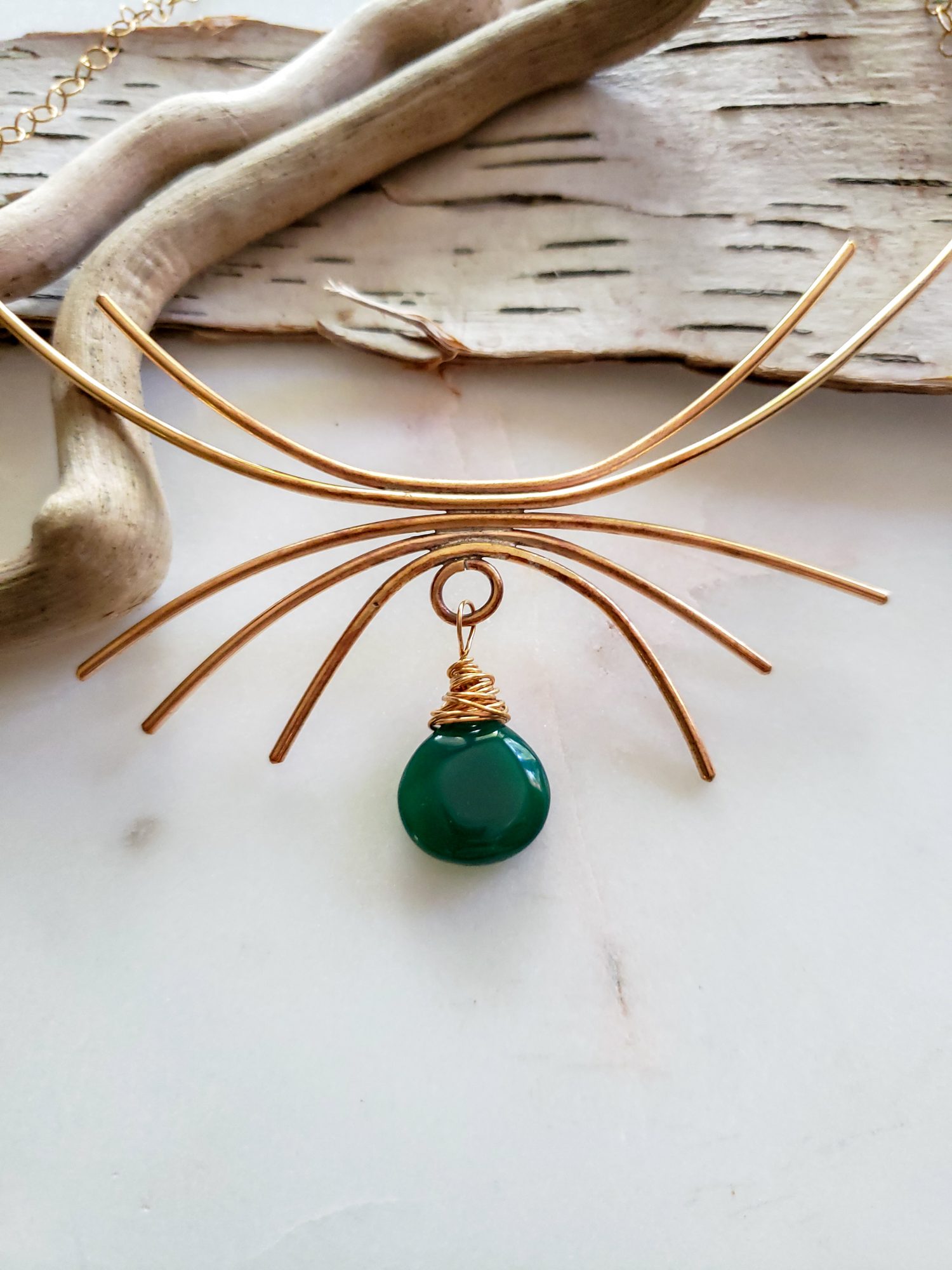 Image Credit:
Kim Martin (headshot), Sarah Johnson (me) product shots
Getting in touch: VoyageChicago is built on recommendations from the community; it's how we uncover hidden gems, so if you know someone who deserves recognition please let us know here.