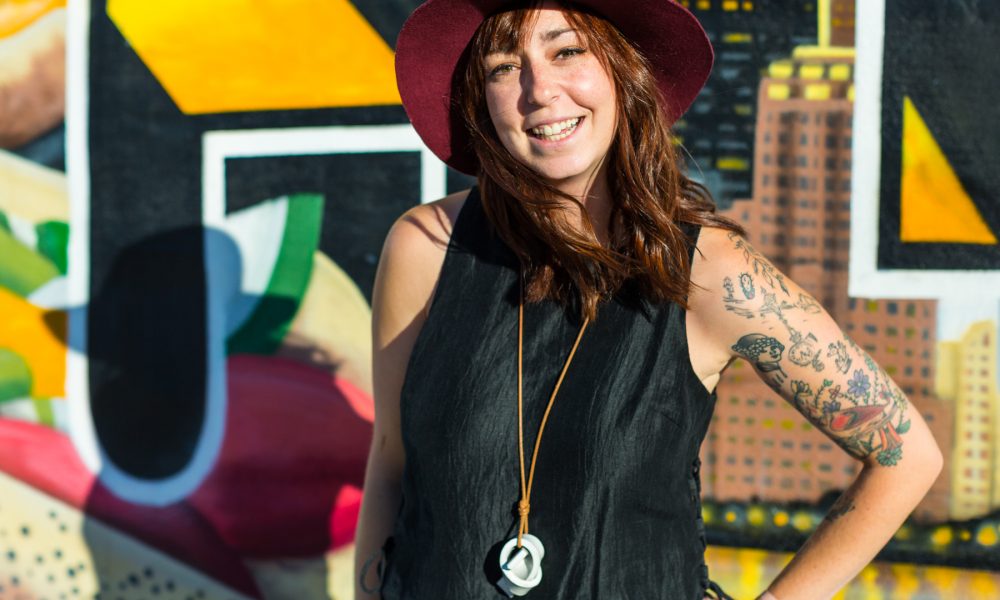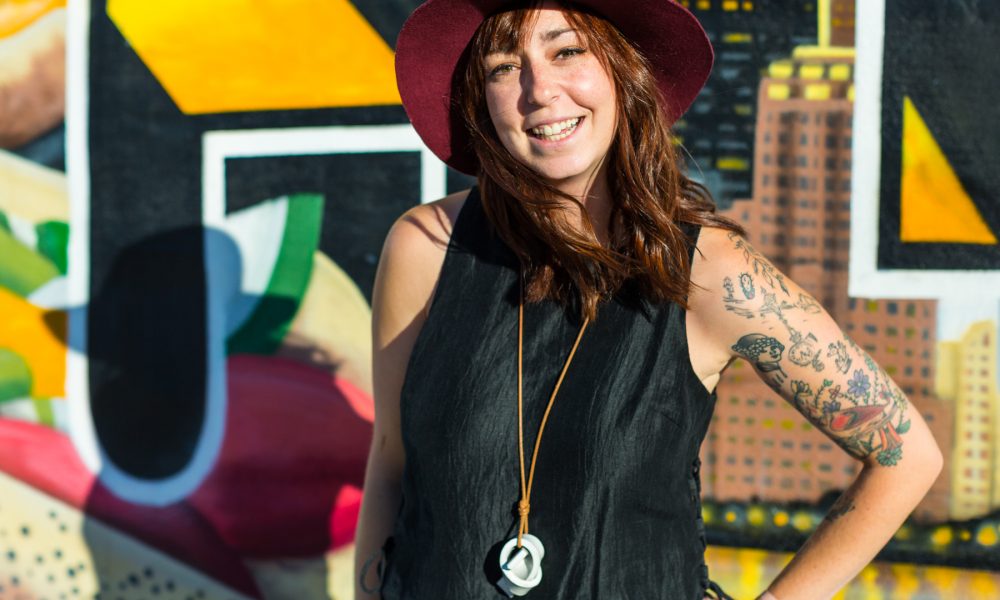 Today we'd like to introduce you to Lauren Stern.
Lauren, let's start with your story. We'd love to hear how you got started and how the journey has been so far.
In the basement of my parent's house in Bloomington, IN you will find storage box after storage box full of my drawings of "the girl", ca. 1992-2001. She is always looking right at the viewer with a tank top, bell bottoms, smile (sometimes with braces), peace sign necklace, and a tie-dyed headband. She is never doing anything in the images except looking at the viewer. I was very dedicated to "the girl." Practice, practice, practice.
I am very lucky to have grown up in Bloomington, IN, the home of Indiana University. It's a town that offers everything. I never had to search long and hard for creative outlets, exceptional teachers/professors, or museums that host world-renowned artwork. Not knowing quite what I wanted to do within the art world, I chose to go to Indiana University to figure out my next steps. I dabbled in the business school, art administration, and studio art. Deciding to get my BFA in Painting felt so right. Throughout my time in the BFA Painting program, my work remained figurative. My thesis was entirely portraits of one woman.
After college, I began working for Anthropologie as a display coordinator. Very excited and eager, the position took me from Indiana to Kentucky to Chicago. Having been comfortable as a 2D artist, the role of Display Coordinator challenged me to become a skilled 3D worker. As artists, we all work to surprise ourselves with what we have made and what we can do with our bare hands. I made a life-size baby elephant out of plywood, chicken wire, and canvas drop cloth in 2014 and I STILL give myself a pat on the back when I think about that display.
I eventually moved on from a creative role within Anthropologie and began to focus back on my 2D passions. While being in Chicago, I have seen many talented friends grow their own businesses and flourish as their own bosses. I began investing time in my future as an artist-entrepreneur and have found that as long as I do what I love and strive to surprise myself, things just go right. I turned my love of portraiture into Lauren Stern Studio, a business of painting pet portraits. It started out as a drawing for a friend and has turned into an Etsy shop and Instagram business that connects me with people I would have never met. I get to use my skills as a painter and bring joy to someone. That's what I love about art and how I choose to use it. I love painting pet portraits. I love it so much… as much as I love my cat. I'm still doing portraits like in my childhood and college, but I'm happy painting pets because as one professor said during a critique, "Paint animals. People love animals."
Overall, has it been relatively smooth? If not, what were some of the struggles along the way?
Get a mantra. Seriously. You can have mine, "You Got This." For when times are especially anxiety-inducing or gloomy, edit it to "You F*cking Got This". I haven't had the smoothest road to where I am now, but I'm sure as heck have learned that my attitude is what drives my productivity and the quality of my output. I put a lot of care into each portrait and commission that I create and that can lead to me putting a lot of pressure on myself. You see, I like what I create. I love it. But what if the client doesn't? What if she hates it and I have to re-do it or give a refund? What if she leaves me a bad review?
Luckily, I received some very wise advice from an uncle about my mental obstacles when it came to creating. I would like to share that with you all. When someone orders from you, they've already shopped around. They've already compared your work to others out there. They've chosen you out of the millions of other creators around the world. They have all the confidence in the world in you and they don't even know you! That's how talented you are!
This advice works for me because my business model is of this nature – a buyer makes an order and then I make the product. For those of you who struggle with making art for yourselves, I've found that working small help. Working small allows you to make something quickly and without exhaustion. It will lead you somewhere and you will eventually find clarity. In addition to working with your process, show your work. It doesn't need to be on Instagram or Twitter, but you should find those artist friends you trust and use each other as sounding boards and idea generators. Be excited to grow and always practice, practice, practice because YOU GOT THIS.
Tell us more about your work and career as an artist.
I am an installation artist and a fine art painter. My work currently centers on pet portraits and Chicago skyline paintings. I am known for my bright style that blends graphics and painterly aesthetics. Having started out with figurative portraiture, I treat the animals as I would treat a human. Every mark and color is intentional. I treat them with the same love the owner has for them and I think that is what makes my portraits so special. The owner gets to see their loved fur baby through the eyes of another person- through the eyes of someone who is committed to doing their baby justice and glorifying their little angel.
My commissions are 50/50 memorial portraits and gifts. They are celebrations of a life lived or a life living. I am continually humbled and thankful that I get the opportunity to paint these pets and portray the relationship they have with their owners.
Which women have inspired you in your life?
Is it cheesy to say that my mom has inspired me? She's always trying new careers and embodies the "YOU GOT THIS" mentality.
Women who inspire me consistently have similar qualities: they have a relentless work ethic, they're honest about the challenges they face, and they champion other women makers. I tend to need to know a person before they can truly inspire me to change or be something. I am growing as a result of the little tidbits I collect from women I've met through school, work, and friends. My mentor from my first position within Anthropologie, Sheena Birt (@colorstorystudio), taught me to "work smarter, not harder" and always be hungry for new and improved processes. My mentors in painting have taught me to paint whatever it is that keeps me painting, but be conscious of why. All of these reasons have to do with me as an artist within. It is easy to find visual inspiration, but tough to find human inspiration. The women in my life who inspire me always practice what they preach. They practice, practice, practice and I want to be in their company.
Pricing:
12″ x 12″: $200
16″ x 20″: $250
Contact Info: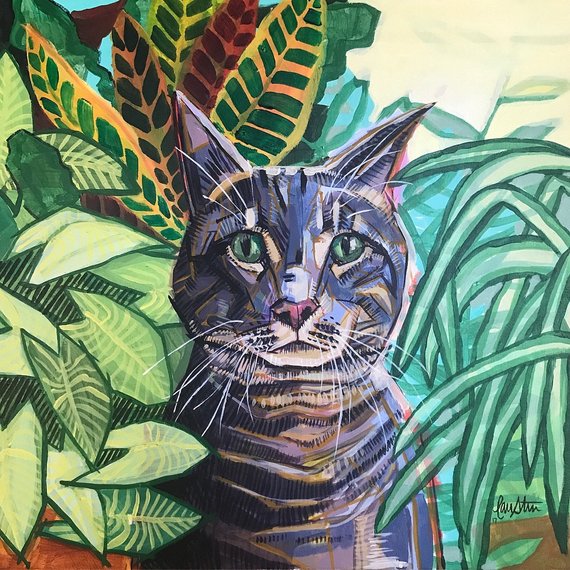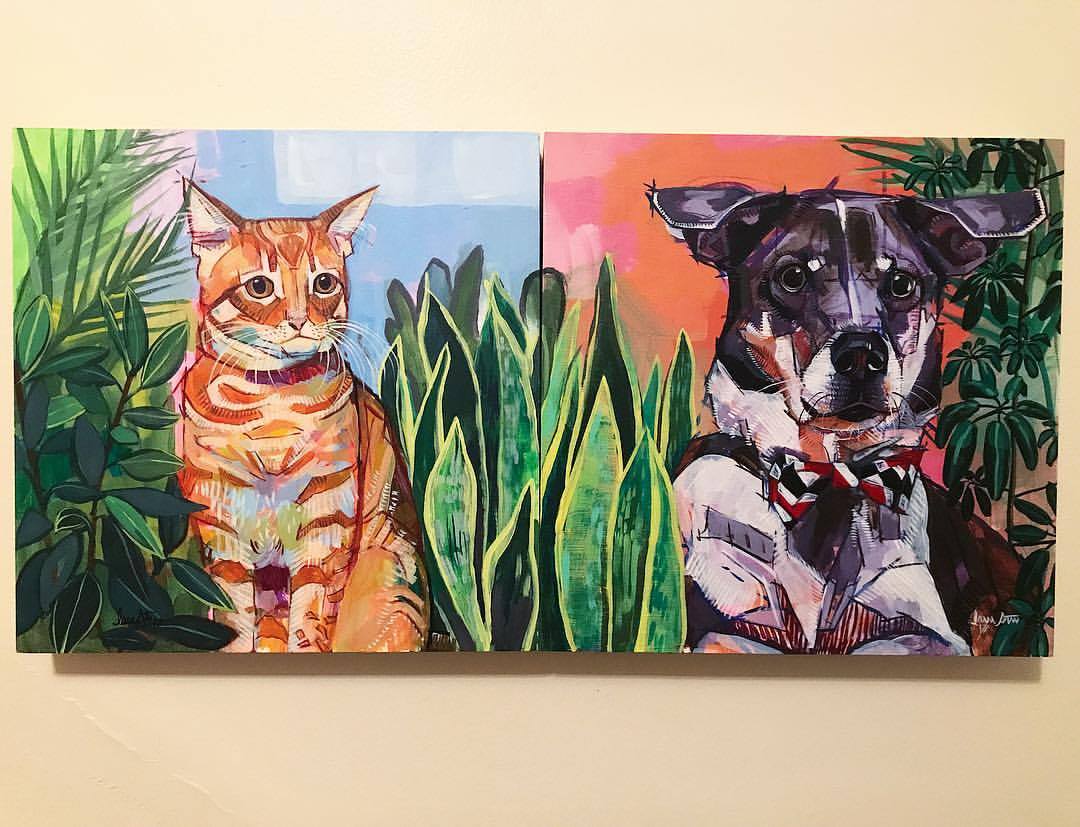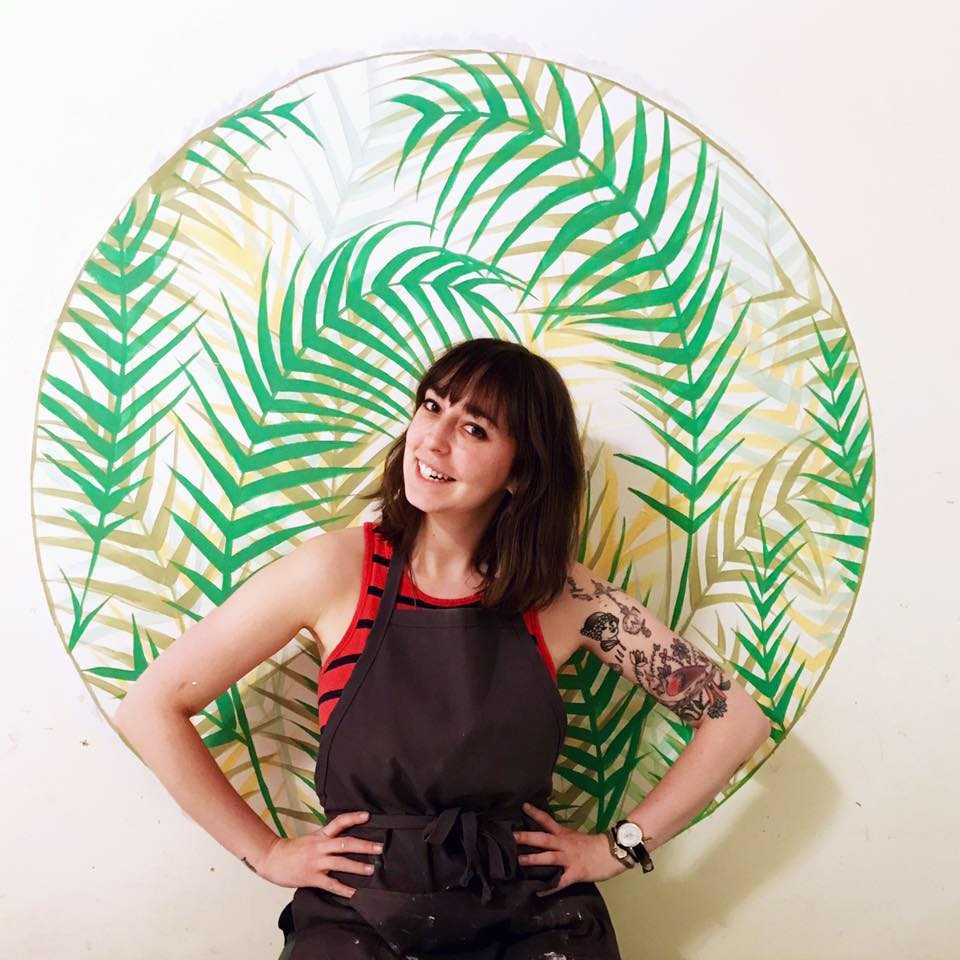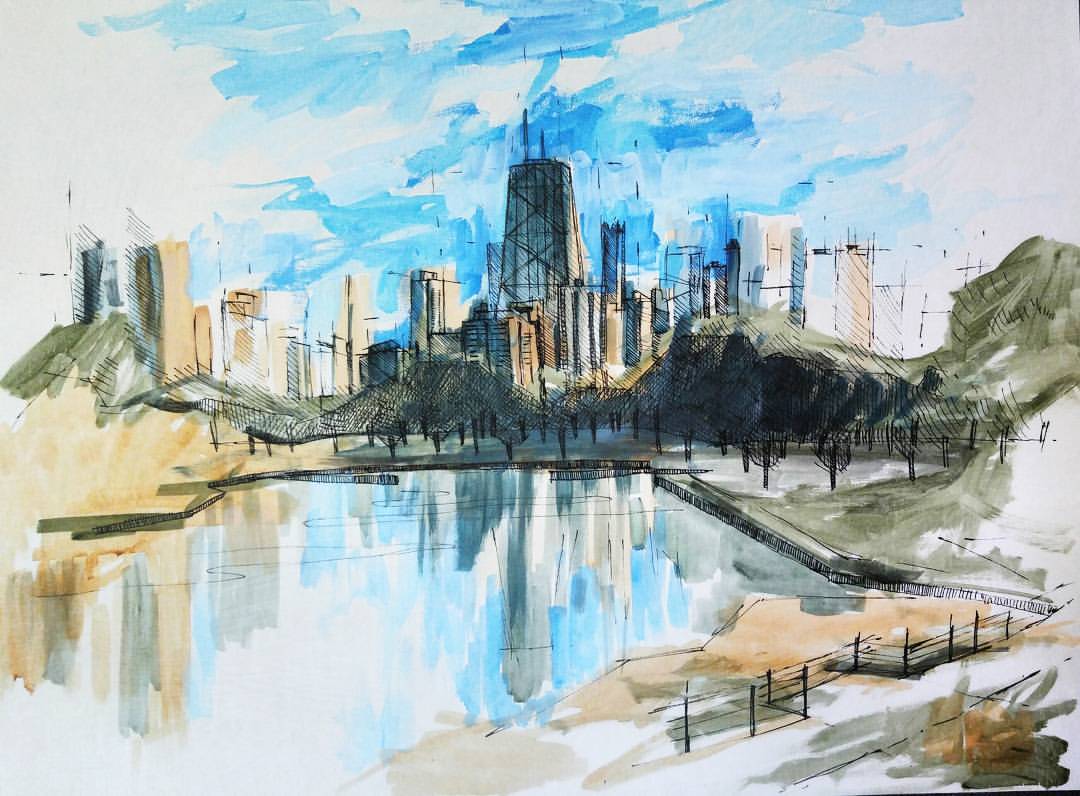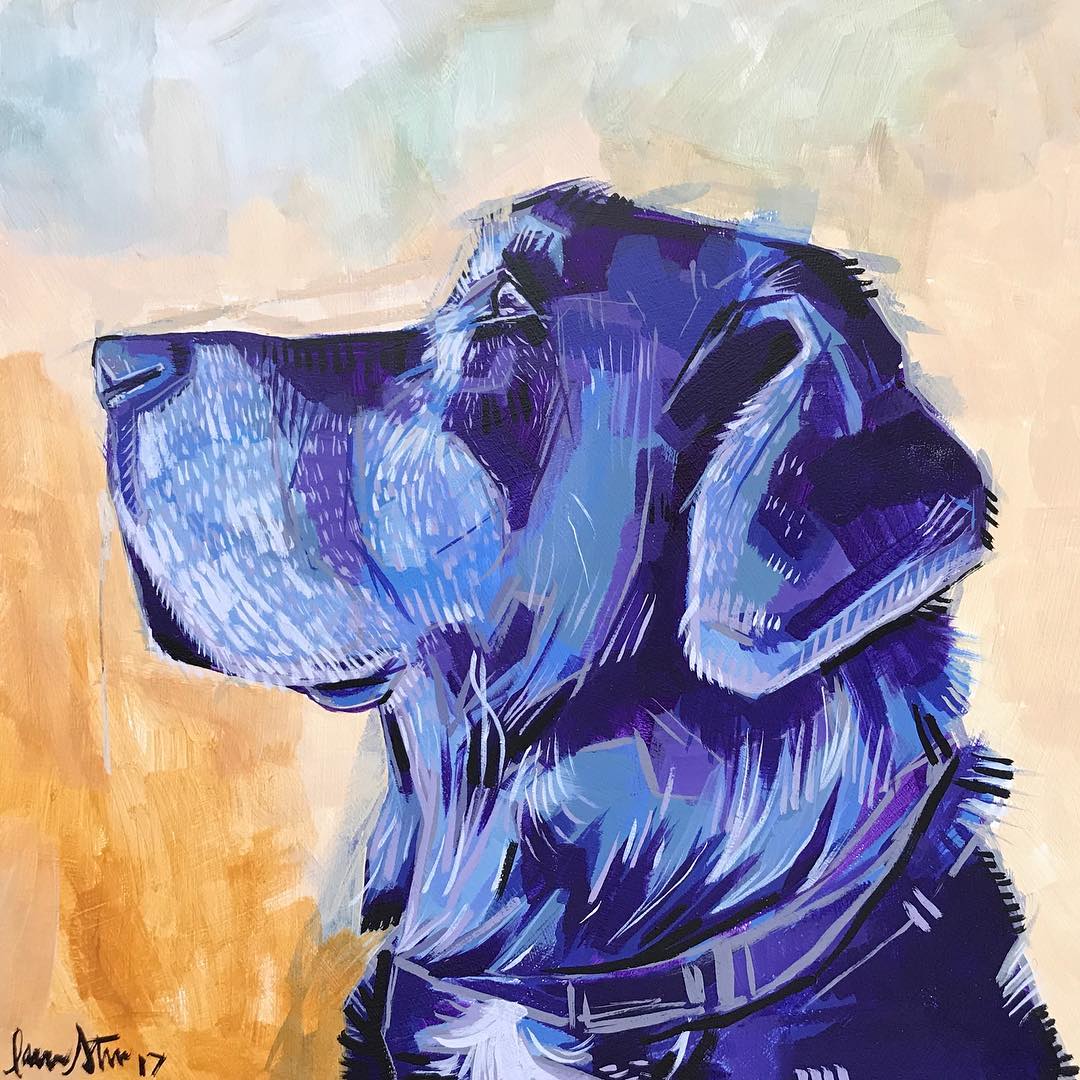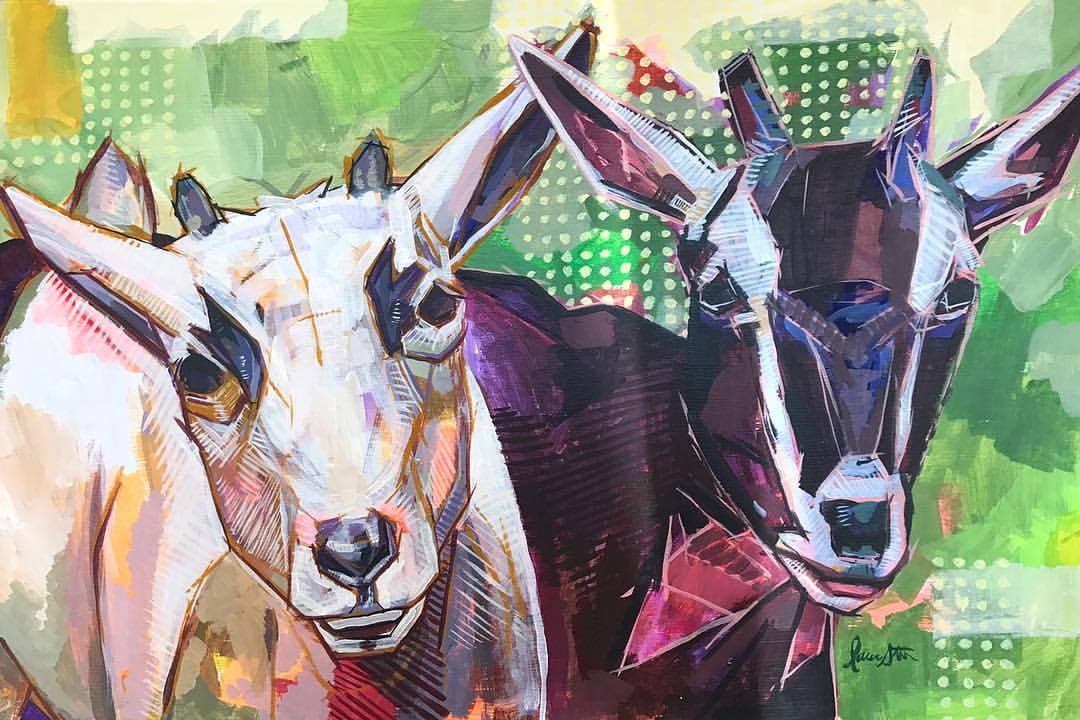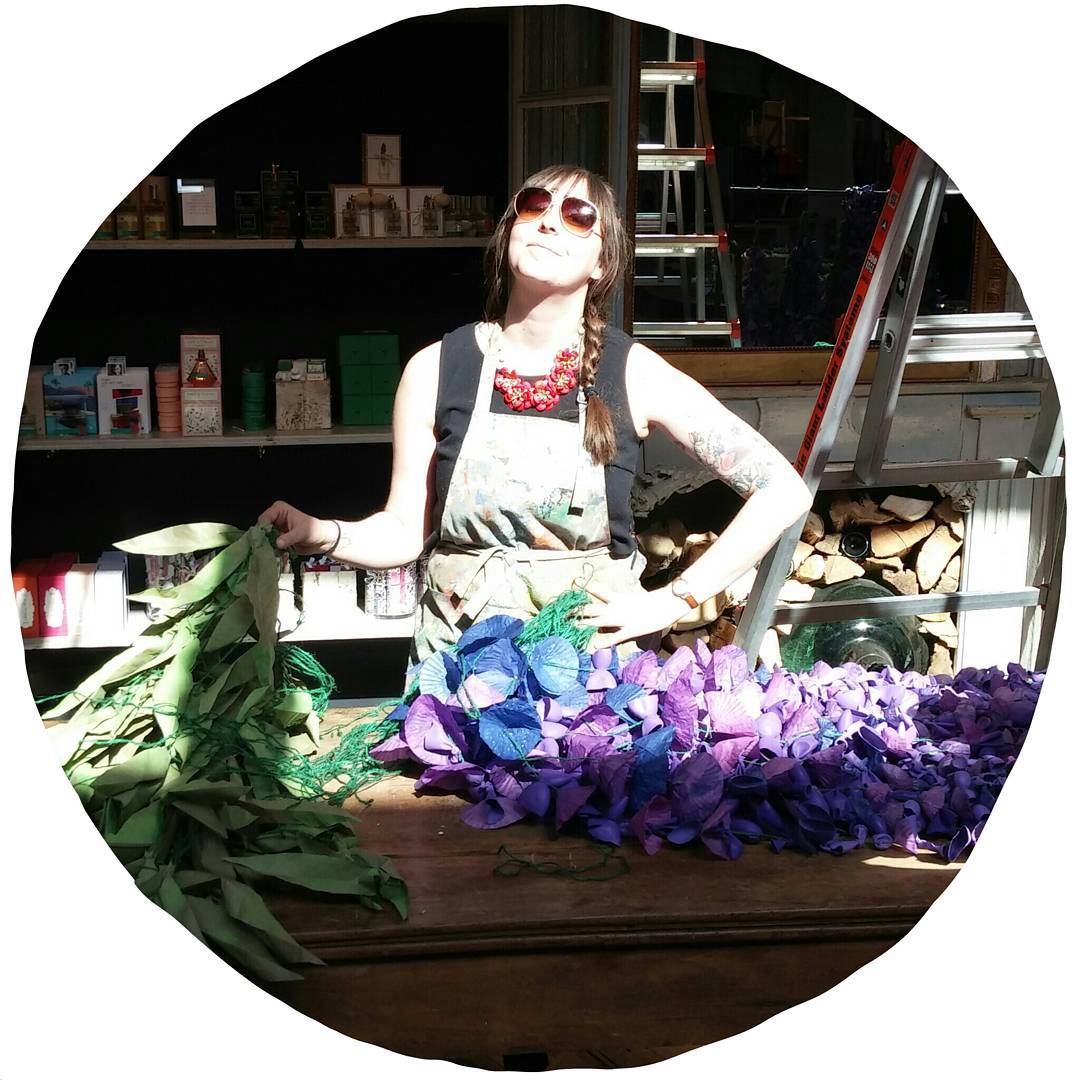 Image Credit:
Phil Dembinski
Getting in touch: VoyageChicago is built on recommendations from the community; it's how we uncover hidden gems, so if you know someone who deserves recognition please let us know here.