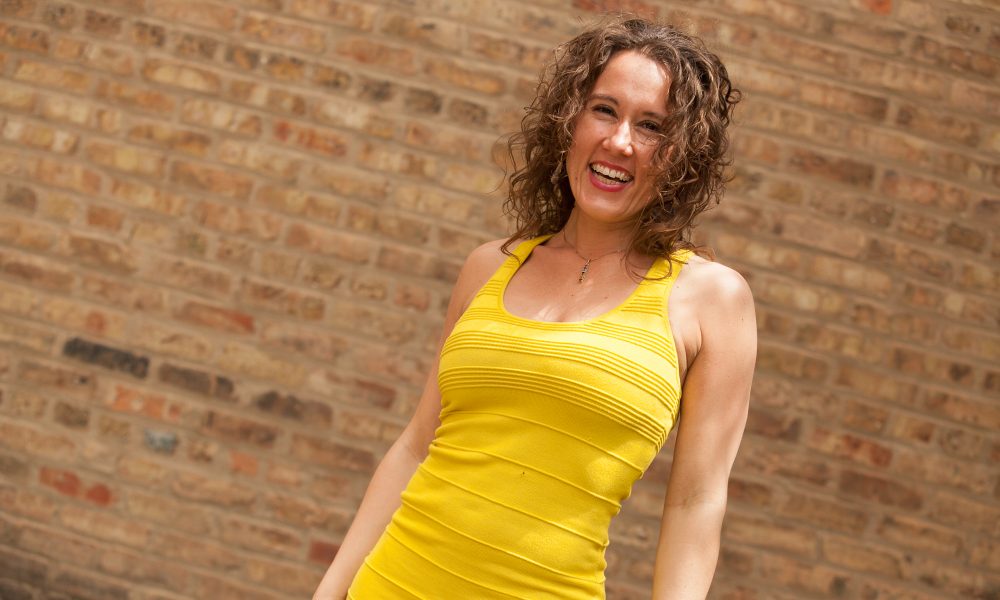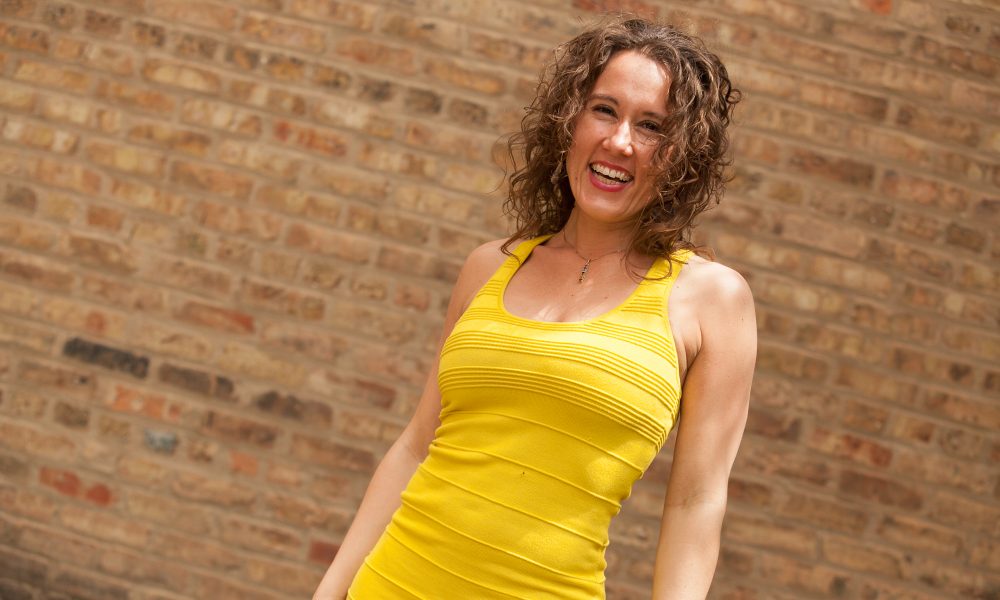 Today we'd like to introduce you to GuruNischan Khalsa.
So, before we jump into specific questions about the business, why don't you give us some details about you and your story.
People often think I've changed my given name or that it is some sort of title I earned, but actually, it is my birth name.
My parents started practicing Kundalini Yoga and Meditation back in 1970, which quickly morphed into an entire religious practice which led to them changing their names, and my brothers and I being raised as Western Sikhs in an Ashram they started in Phoenix, Arizona.
Before it was popular to eat and live holistically, this was our everyday lifestyle practice. We were born at home and lived growing up in conscious community. We were totally removed from the food and medical system of 1970/80's America, and many of the educational system as well.
Like an organized group of humans, it had its fair share of hypocrisy and cult-like behaviors over the last many decades. Those that were raised in our culture know what I mean. But, the teachings of 3HO, Healthy, Happy, Holy Organization continue to spread across the world, in a much more inclusive way than ever before, and I am forever grateful for my growing up years in the community and for the family connections I have all over the world because of it. I wouldn't have wanted it any other way, despite all the incongruent practices and pain that was caused because of such hypocritical behavior.
In my adult life, I have come to embrace the wellness and holistic science of how I was raised while shedding the religious dogma associated with the practice. Having powerful parents that were both healers and teachers, they taught me how to listen to the call of my own soul more than external influences, and to create my life with purposeful intention.
My story is revealed through the meaning of my name. 'The Symbol of the Transformation of Darkness and Light'. It is the elemental force that guides my journey, whether I am conscious of it or not.
Illuminating the darkness with our own light means bringing into conscious awareness what we have been unconscious to before. It is a life of constant self-discovery and inward adventuring. The transformation of darkness and light is the cycle of life itself if we pay attention to constant self-awareness and a child-like curiosity.
I completed my high school curriculum independently while attending several Universities simultaneously. Inspired by African culture and a deep desire to leave the USA, I moved to Kenya at 18 and carried on my University studies as an independent learner in both East and South Africa, living in a Kundalini Yoga Ashram, and working in a health food store and teaching Kundalini Yoga and healthy cooking classes. I married a man from Kenya for 8 years, and although we are no longer together, our lives remain intricately interwoven through love and service to each other.
Philanthropic and service-based work in Africa fueled a deeper desire within me to create better ways to have more impact on humanity. It was this seed planted in my mind at 18 years old as I sat staring at the Indian Ocean, that fueled my entrepreneurial journey continuing for the next two decades of my life and into the present.
With no former business skills, I began in a Network Marketing business selling water filtration and vitamins, and over the course of 12 years, built a dynamic sales organization selling millions of dollars of products and services, and speaking on international stages to 100, of 1000's of people. I trained and develop sales teams in leadership, communications, sales and best wellness practices, and developed long-lasting relationships.
While I enjoyed this business in some ways, the healthy products and the family-like relationships I had built, it was riddled with fear-inducing tactics and methodologies that were robbing me of my spirit. I was exhausted, but I didn't know my way out. I worked too much, even when I didn't have to. I was addicted to being busy. I had trained my system to be productive, to get results, to succeed, and was running on empty to the point of burn out.
Once again, so much good came from this business, but also so much manipulation and pain. Something about it reminded me of my growing up years and I knew there was much to unpack from this part of my life. Something was repeating, and I was the common denominator. This is what I now know to be called "looping". When we recreate similar experiences in order to learn a Soul lesson that we have yet to bring into full conscious awareness and let it go.
Ultimately, that business was not in alignment with my larger purpose, and thus when it came crumbling down in 2012, I clearly saw the writing on the wall and had to move on. It was like a golden ball and chain had been removed from my ankle. All that work down the drain, but I was free from the tyranny.
I had an immediate vision: Take my growing up years in spirituality and consciousness and merge it with my business years in speaking and teaching and create a personal brand that elevates people to their fullest potential. It has been my dream to create a location independent business and non-profit, with millions of followers, recipients, contributors, volunteers, participants worldwide.
The vision was clear, it was time to build my own company that reflected my values, mission, and purpose for the world. It was time to stop promoting other people's ideas and products, and cast my stake in the ground with purposeful intention! But… what were MY values? My mission? My purpose?
The last 6 years has been an inquiry into those very questions. It has been all about my inner world and reinventing myself from the inside out. I have been dedicated to the integration process of my various self-images in order to become the person who is ready, willing and able to fulfill the vision on my life.
It has been a dark place. Not a place that was comfortable to go to. But I fell in love with ALL of ME there. That is why my company is called GuruNischan Integrated Systems. Our work on this planet is to integrate the parts of ourselves that are fragmented and polarized. The parts of ourselves that take up memory, but aren't given expression. The more we can do this, we free up our internal space to be available to the present moment, to the people we love in our lives, to ourselves, to all that we wish to create in the world.
Clearing out the old debris of memory, fear-based thinking, scarcity limitations and comparisons, lack, worry, depression, anxiety, anger, rage, and all the charred material living inside of me, denied and discarded, each making their way to the surface with each new level of awareness within me. This excavation process has become my playground.
Diving into my traumas, pains, abuses, both that were done to me, and that I caused others along the way, living in the depths of my own darkness and pits of my own despair, as a personal testimony of my life as my work… this, has been my landscape of experience as I have been in creation of my own personal brand.
It's what I have come to call Emotional Alchemy… doing the deep, dark dirty work of the "below the waist stuff" that makes up the human experience. It is what allows us to become fully present and fully available to our current daily lives. It is painful because it is a constant dying off in order to let new parts live fully. But that's what we are! CREATORS! Our cells are constantly dying and regenerating themselves! All of the memory of lives are stored in our nervous system, not in our mind, so if we want to create more space in our lives, we must activate the nervous system. The human body's operating system. By learning how to activate our own nervous system, we create so much space inside. To think and act clearly. To elevate your awareness to a heightened sensory capacity. You feel more. You feel it all. And navigate your life with grace.
I am a living testimony of my work. I am getting Younger, Lighter and Brighter with age! I am inspired to share and learn on topics of conscious sexuality, human rights, and child-welfare issues as well as co-creating intentional community worldwide.
I have created an international online brand as a teacher and speaker, that reflects how each of us must rise to our own living Truth… An Illuminated Life… lighting up the darkest parts of our life, so that we aren't weighted down by past memory, old stories, and other people's baggage.
We do this not by forgetting, or forgiving the past, but by consciously bringing the past into awareness, by turning our sensory systems back on, by clearing out the stored memory that lives in our physiology…by utilizing nervous system technology, to rewire and recode our own human mind/body system, so that we can think and act more clearly, and listen to the call of our own Soul.
We not only have the ability.
We have the personal responsibility.
To the evolution of consciousness on this planet.
Don't wait for your life to fall apart like mine did. Heed the call of your own soul by learning to listen deeply, and pay attention to what you hear. You are being beckoned!
I currently teach classes, workshops, seminars online and am a Transformational Speaker in the areas of mind/body health science, trauma release, Breath Science for enhanced mental health and personal achievement.
Has it been a smooth road?
I believe that the number one thing we can each do to support our journey is to train ourselves to handle uncertainty. We are living on the planet at a very dark and tumultuous time, and yet it is also one of the most powerful times to be living on the planet, we are shifting in evolutionary consciousness! This is a very big deal. But we have to be able to see things clearly and act clearly. We cannot pretend that everything will work itself out. NO! We must be bold in our actions and anchor deeply within our own well-spring of purpose and personal power. We do this by taking personal responsibility to strengthen our own nervous systems. As we do this, we are training ourselves to handle the pressures of our lives. The human mind/body system is designed to handle high volumes of electricity. You are a pure electrical network, and we have to keep ourselves clear of old corrosion and potential short circuits. Life is full of obstacles, and detours along the way. Sometimes, everything you build falls away in an instant. It's not what happens to you in life that makes a difference, it is what we do about what happens, it is our reaction to what happens, it is how we process and interpret what happens to us that influences our psychology and physiology. Each of us has to power to rewire ourselves to become our best selves. I don't care how old or young you are. We all are built for regeneration if we set our intention on it and back it up with disciplined action.
In a world of constant connectivity through phones and technology, we have to learn how to connect deeply within ourselves or we will lose sight of our innate capacity to deeply listen. Our systems will start to get sluggish, and our light will dim form all of the static electricity. Soon we will go numb and all we will hear is the noise.
The times on this planet are only speeding up in frequency, so each of us must learn how to manage our internal frequency, so we don't get swept up into other people's fear-based tactics used to manipulate our lives.
Our Soul is always speaking to us, the question is whether or not we are able to hear the call. And whether or not we pay attention to it and change ourselves from the inside out. There is no way around it. Soul work is required of all awakening humans on the planet right now. Many are awakening but don't know the language of the Soul. That's okay though because the information is available if you just learn to listen.
We'd love to hear more about GuruNischan Integrated Systems.
I'm known for helping people clear past trauma, old stories, and memories to make space for creating new versions of themselves, their relationships and everyday creations of excellence. I specialize in teaching Breath Science to rewire and recode the nervous system for optimal health and achievement.
I currently teach classes, workshops, seminars online at and you can join my mailing list and get your Daily Dose of Sunshine from me at my website.
I am a Transformational Speaker in the areas of mind/body health science, trauma release, personal reinvention, power-dynamics, self-reclamation, & Breath Science for enhanced mental health and personal achievement.
Which women have inspired you in your life?
Madonna: For her bold ass courage to BE herself. To go up against societal, religious and cultural norms and make her own way. To be so inspired by life, by personal reinvention, by committing to her values. She is such a dynamo and one of my all-time favorite artists and people. For living a mission-driven life always.
Cyndi Lauper: For being original, fun, playful and all herself. For her activism in the LGBT community and for human rights.
Oprah: For overcoming so much and becoming such an inspiration to so many. For being beautiful, black and a boss!
My mother: Mary Beth Dorn. For being a living example to me of what emotional alchemy and real healing look like! I have never witnessed anyone overcome so much hurt, abuse, decades of incest, depression, homelessness, being ostracized repeatedly, and making your way through arthritis, carpal tunnel syndrome, depression, ulcerative colitis, breast cancer, and so much more, all naturally, by doing the deep level of emotional excavation that has brought you new life one baby step at a time! And you are shining like the amazing star that you are! You continue to amaze me daily! I love you!
Contact Info: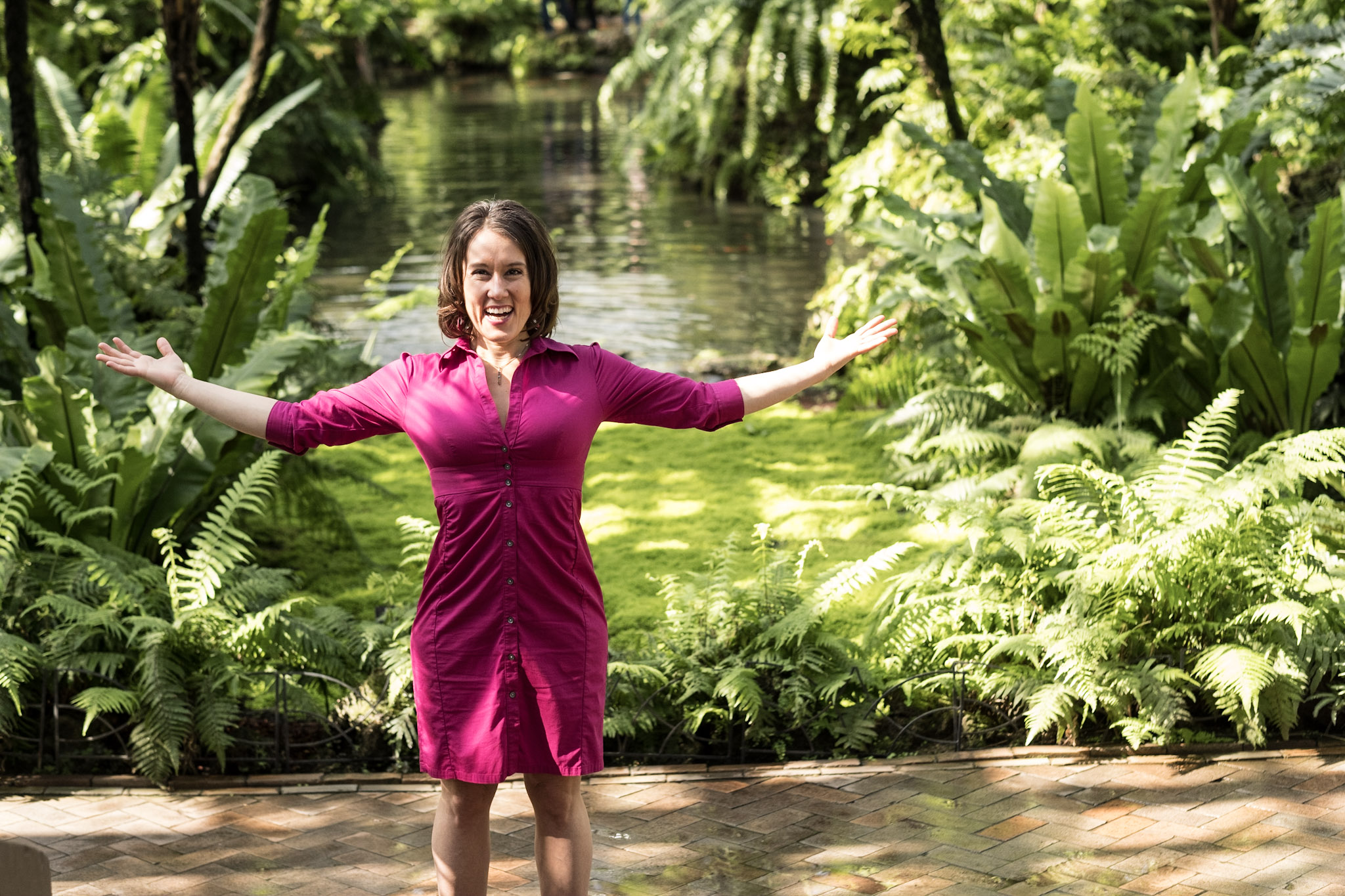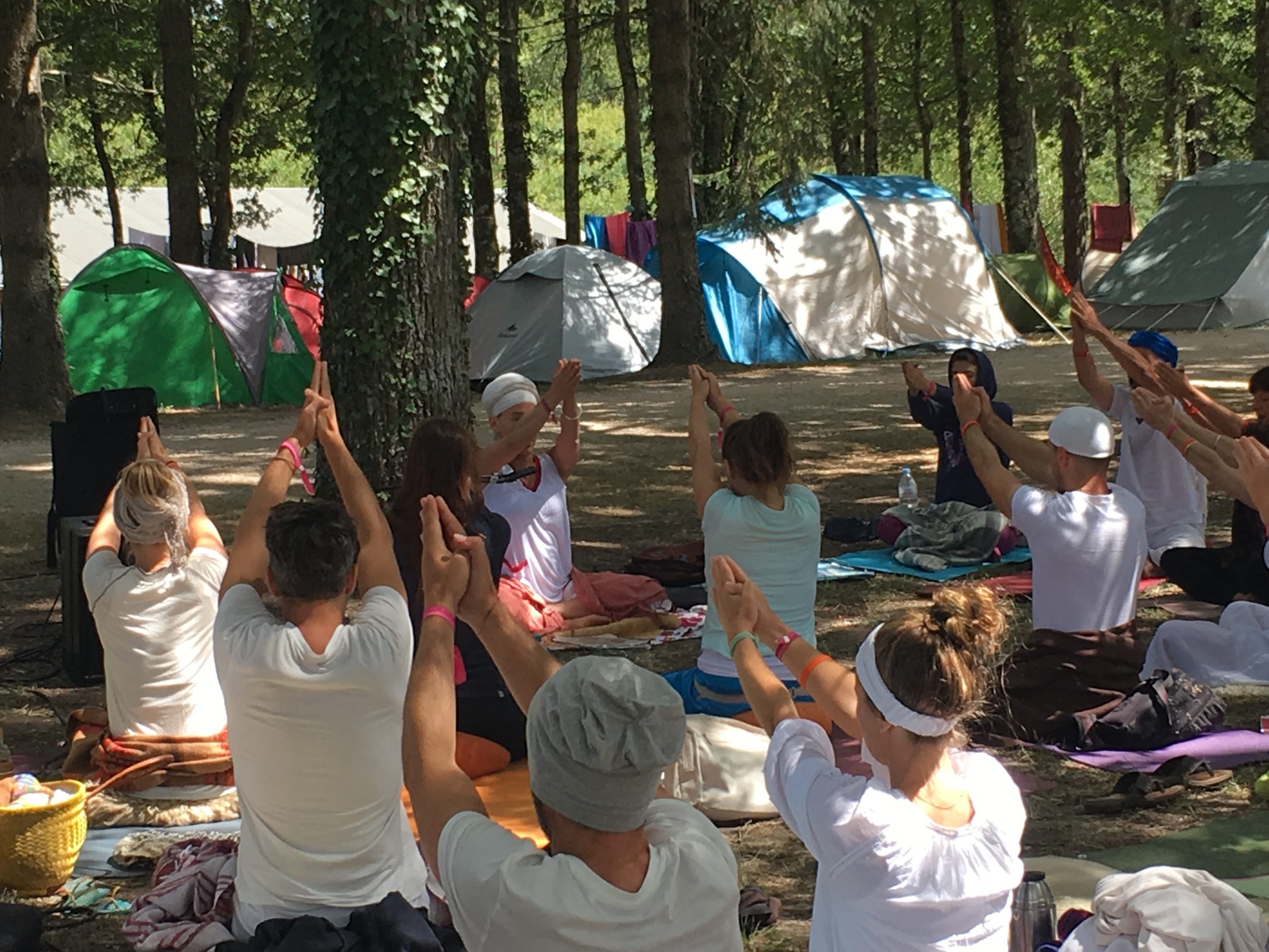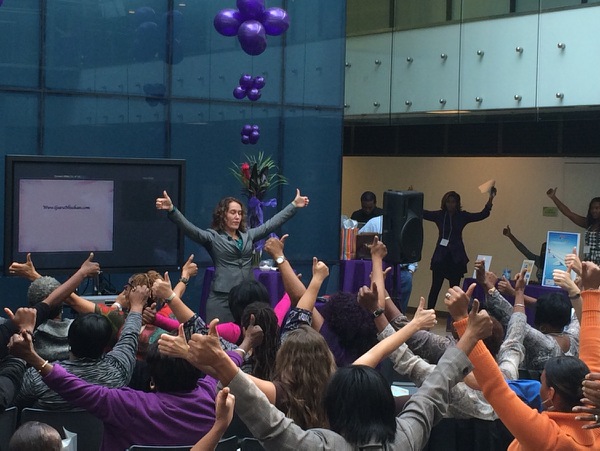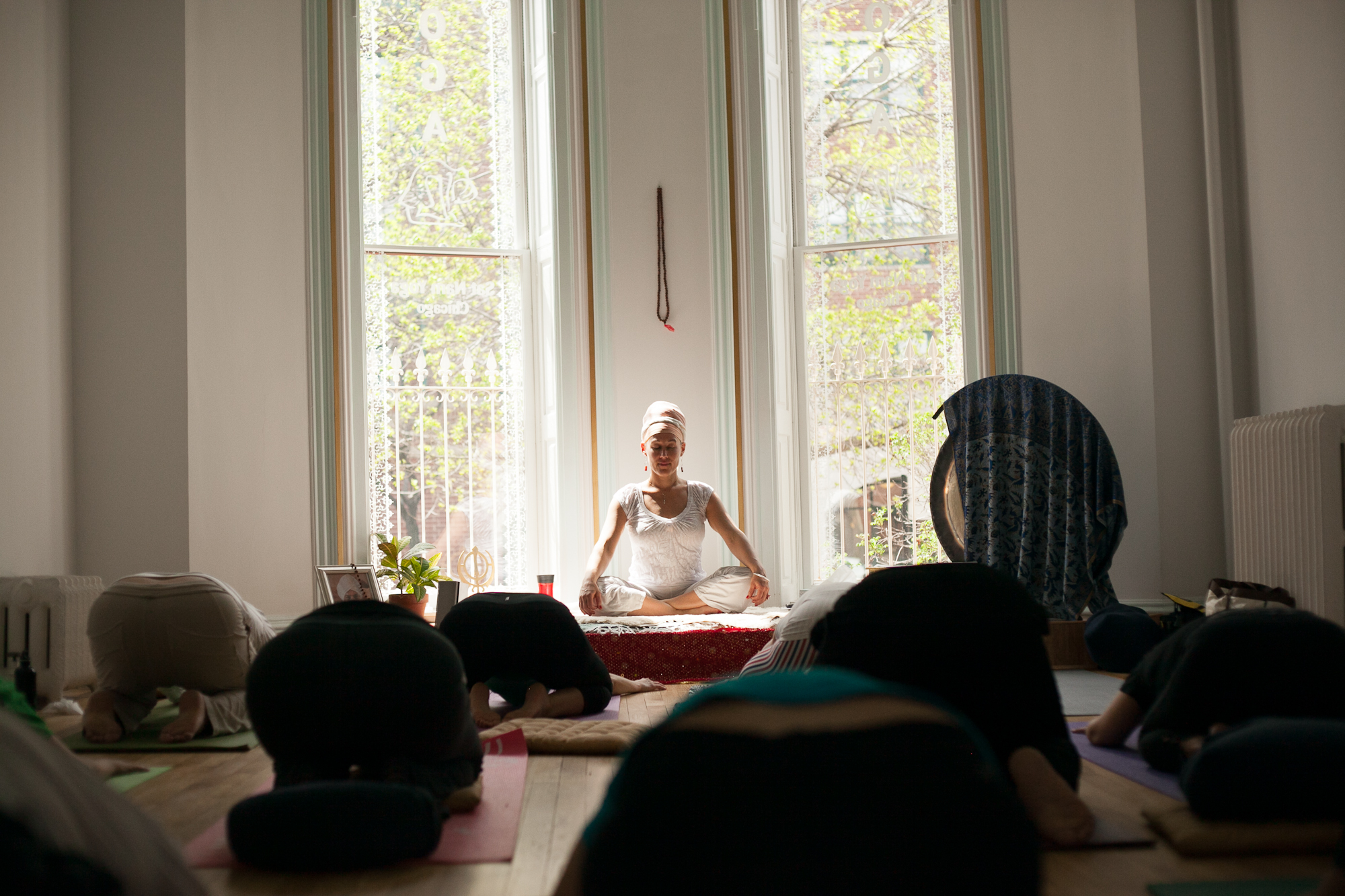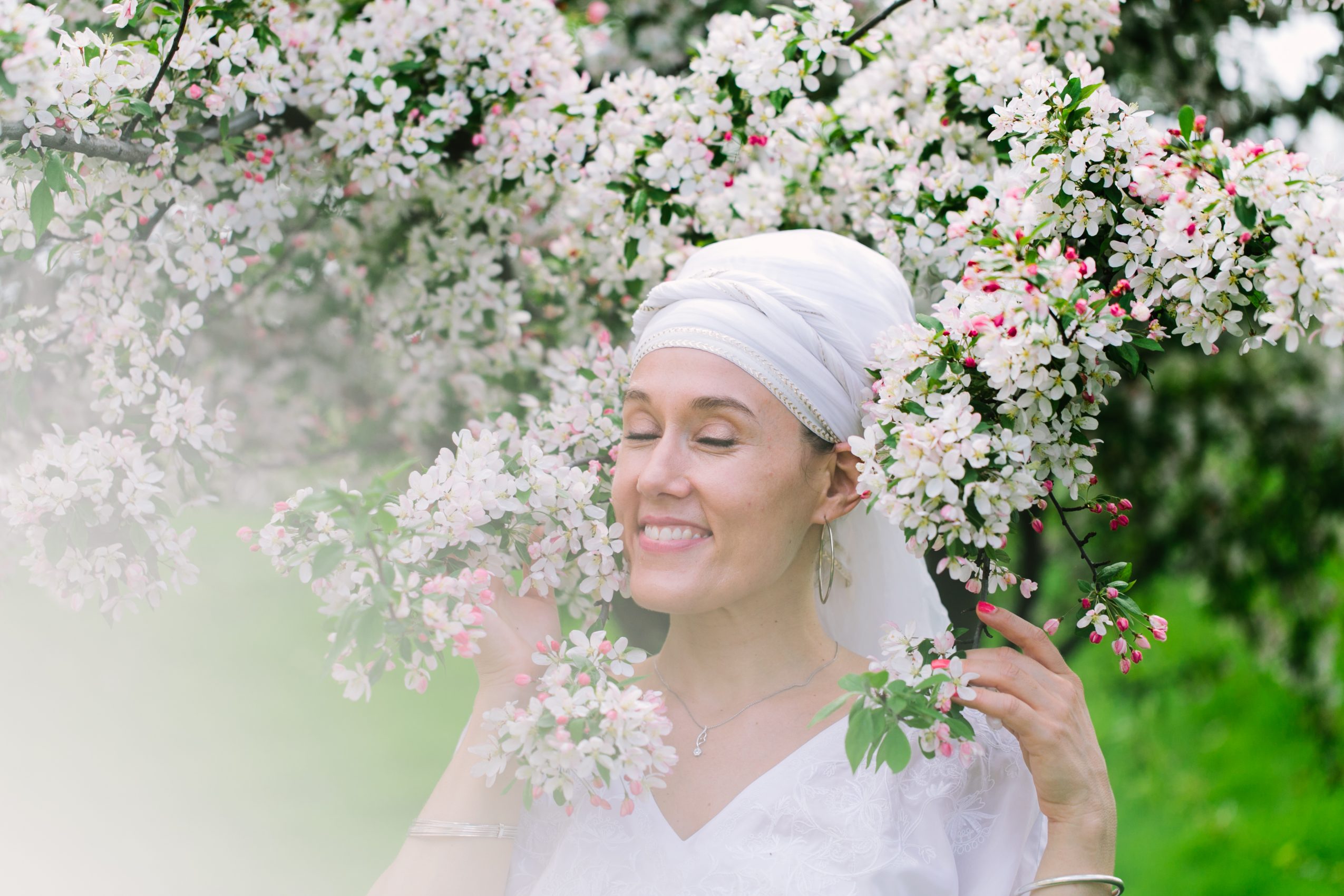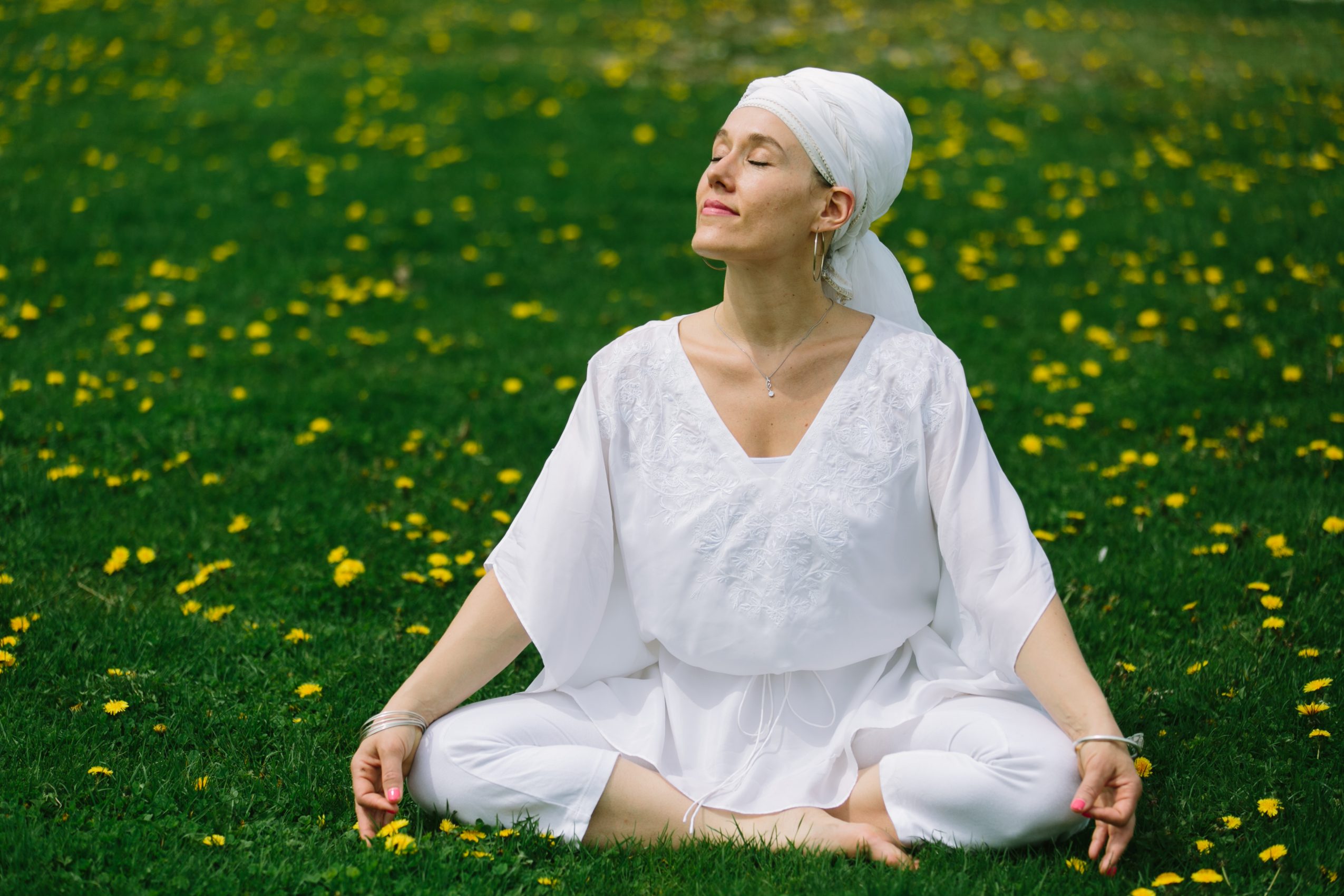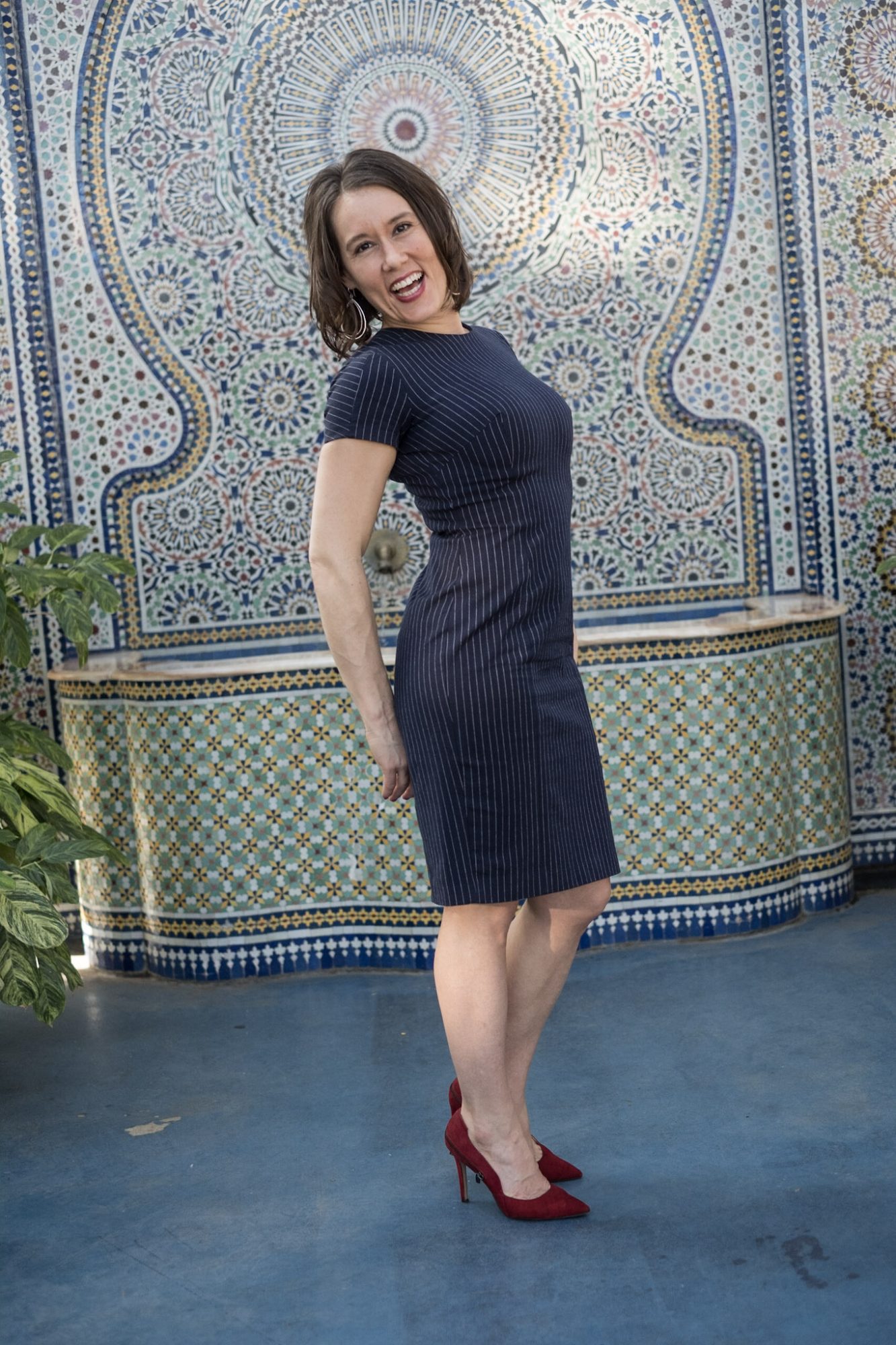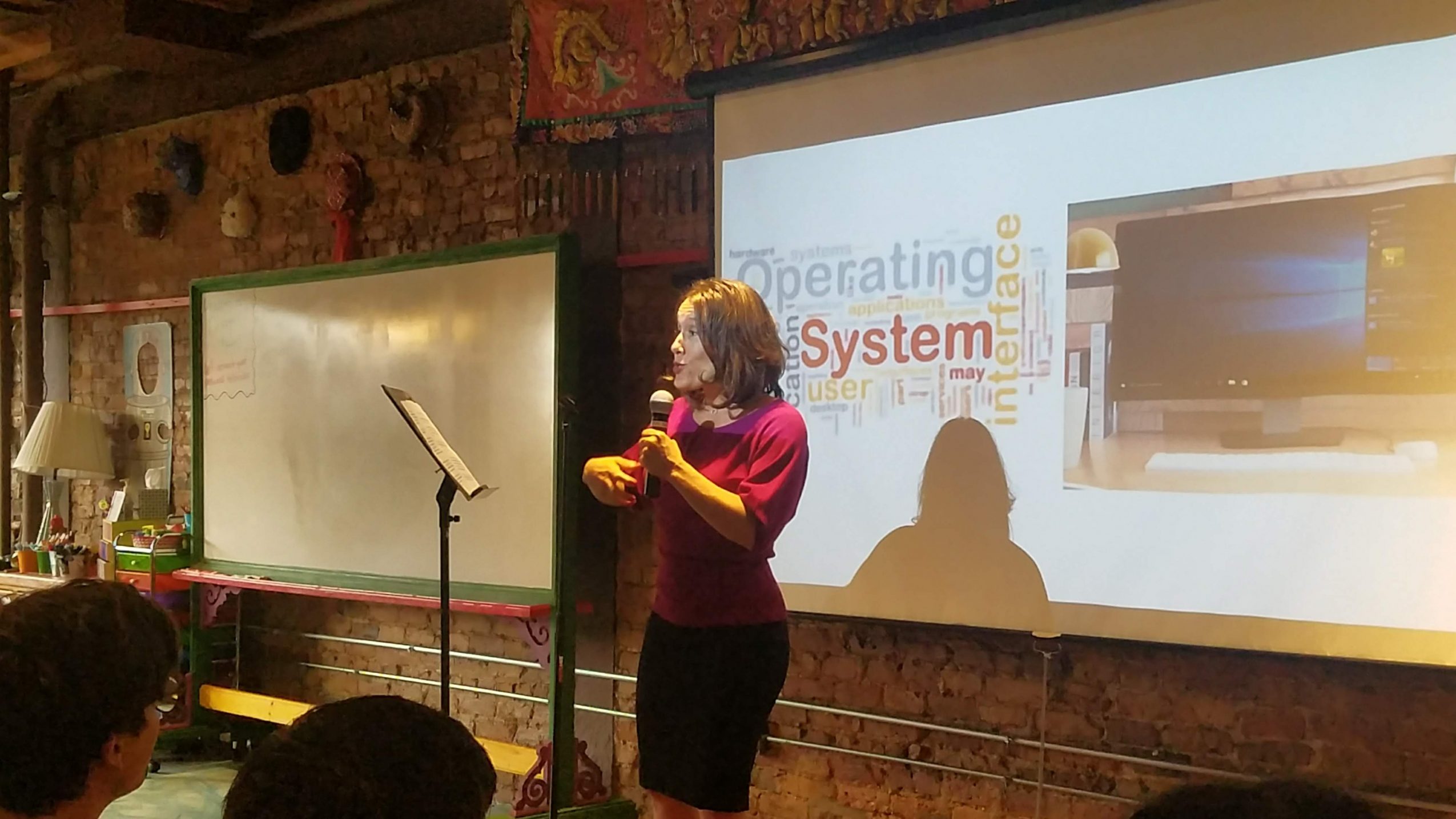 Image Credit:
Brian Eaves, Lizi Lu, Rossi Mel
Getting in touch: VoyageChicago is built on recommendations from the community; it's how we uncover hidden gems, so if you know someone who deserves recognition please let us know here.