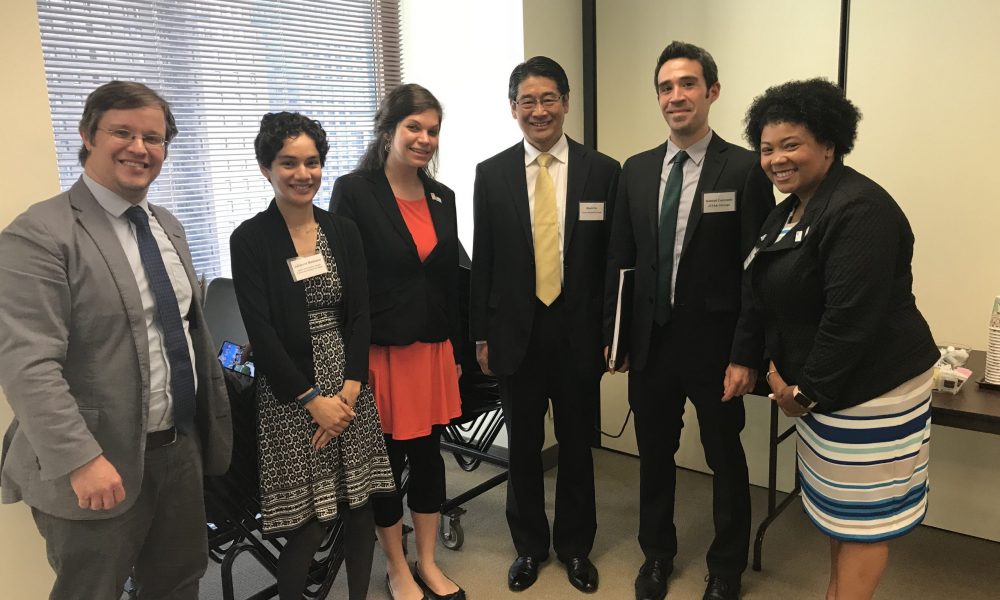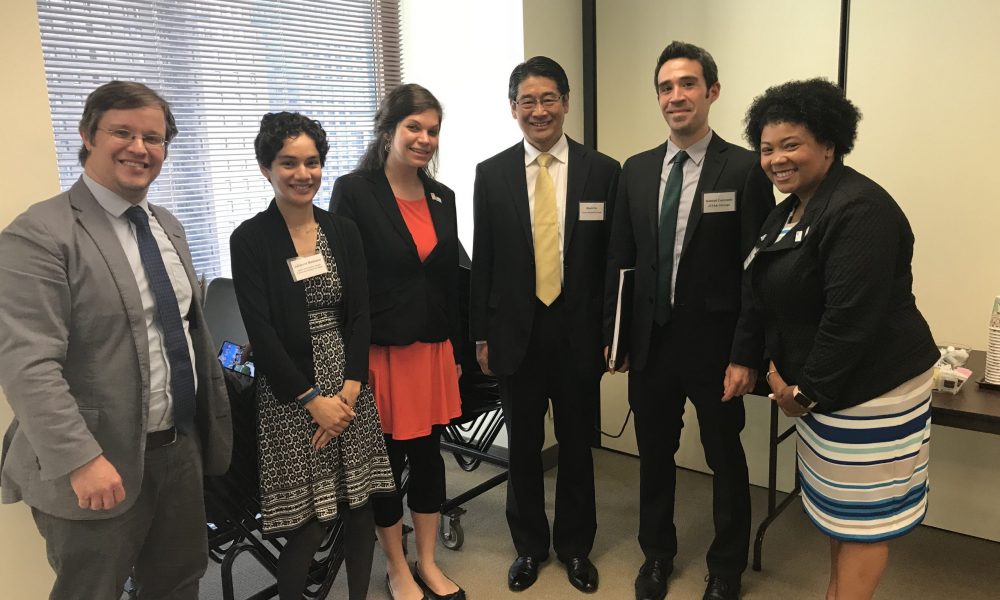 Today we'd like to introduce you to Ella McCann.
Ella, let's start with your story. We'd love to hear how you got started and how the journey has been so far.
I am a multifaceted, multilingual, black woman leader, who is working to create opportunities for all through my work in non-profit and through my volunteer work. I am a natural born leader. It has taken me a long time to embrace that statement.
My story is best told through my educational background. I was born and raised in Hyde Park and attended Ancona Montessori School. My education meant that I was constantly asking questions and seeking adventure and working to see how could I tie together all of my experiences once they were complete.
I remember vividly winning the 'Peace Maker Award' in 2nd grade and being too embarrassed to go up and get it, so my mother did. That award didn't mean much then, but it was the first time my leadership skill was acknowledged. I've since grown out of the shyness that comes with being a leader. I've held many leadership roles thus far and have attended conferences to learn how to become a better leader from. In high school at the Latin School of Chicago, I was President of the Black Student Union and also on Student Government. I attended the University of Redlands, where I was a Community Assistant (RA) and also the liaison for my program, the Johnston Center for Integrative Studies to Student Government.
I've always been interested in communicating with people. I studied Spanish from elementary through University, entering at the highest level of courses in my first year, meaning I would run out of classes to take before graduation. I thought I would study abroad in Ecuador and Spain and continue with independent study courses.
That all changed when I traveled to Japan at the end of my first year during a program known as May Term (instead of Ecuador). Japan opened up a whole new world for me. It changed my perspective of the world and made me realize just how big the world is. It also helped me understand that people can understand each other across cultures.  Upon returning, I decided to become fluent in Japanese, in order to speak with my host families.
From there, I immersed myself, as much as possible, in Japanese language and culture. My late Japanese teacher, Kota Inoue, gave me a strong foundation that I will always be grateful for. I was unable to study abroad due to the Great East Japan Earthquake in 2011, so I decided to apply to the Japan Exchange and Teaching Program (JET Program). While living in Japan I passed the Japanese Language Proficiency Test (JLPT) Level 2, the second highest level before Level 1, a level even some native Japanese speakers cannot pass. I am still working to pass level 1.) As I ran out of Japanese classes, I started taking Chinese as well. And, based on my interest in Korean pop, inspired by a classmate, I started studying Korean on my own.
I graduated in 2012 from the Johnston Center for Integrative Studies with an emphasis (what most people call a degree) in "Language as a Tool to Breakdown Cultural Barriers, B.A." My degree was another nod to my elementary school background. I studied in a program that allowed me to pull from multiple disciplines and create an emphasis that has served me both personally and professionally. I had returned to a similar style of education.
I moved to a small town called Kamogawa (千葉県、 鴨川市 ) (Kamo=Duck, Gawa (Kawa becomes G when combined) = River) in Chiba Prefecture, about two hours south of Tokyo. (My degree was a nod to my elementary school background. I went to a program that allowed me to pull from multiple disciplines and create an emphasis that has served me both personally and professionally.)
Moving to Japan was  and always will be one of the most influential experiences of my life. I learned so much about myself and what I am capable of while living over there. Most importantly, I think I was able to show these students (many of who still contact me via social media to this day) that there is more to Black America than what they are shown.
Has it been a smooth road?
My theme song for a long time was Bohemian Rhapsody by Queen. I really enjoyed the idea that the wind took me wherever I wanted to go, but what I've realized over the past two years is that I can direct the wind. I can choose the type of life I want to have.
It was not easy dealing with microaggressions in Japan, just as it is not easy dealing with them here. However, I have the choice to choose how I react to them. One of the hardest things, regardless of location, to overcome has been the expectations put on black women. In Japan, it was why would a black woman speak fluent Japanese and not sing like Aretha (side note: I cannot sing to save my life). In the US, for me, it has been about why I as a black woman have such a strong opinion and leadership qualities.
As I mentioned, I have never been good at admitting that I am a leader. No matter how many opportunities were thrown at me. I always felt like an imposter, like my capabilities weren't real if I acknowledged them. I am now coming out of that and realizing that if I do not accept them, I will never get to where I want to go in life.
I think a lot of black women can relate to that feeling. Oftentimes it is expected that we will lead and solve issues, but no one thinks about the kind of pressure that puts on someone. All my life I've been told I am not black enough, yet I was asked to lead as President of BSU in high school and African American Association in University. I turned down the opportunity in University, opting to have two juniors lead over the course of two years (it worked out very well in my opinion).
The barriers to women leaders in this country are astounding, but I've seen so many women I know breakthrough them. I have a number of friends running for office now, mentors who are CEO's and creating their own spaces. Friends who are writing their own narrative and not letting anyone else tell them what they should be doing as a woman.
I think particularly for black women, we're still seeing the discrimination against us on two levels. We're discriminated against as black people and as women. That makes it harder for our voices to be heard, for us to be seen and most importantly to have a seat at the table. I've seen my mother struggle with this for years as a leader in the advertising world. You can be the best in your industry and still looked down upon for being a black woman. We still aren't paid the same as other females. Not only have I been told I'm not black enough, but I've also been painted as an angry black woman. There are so many labels and stereotypes that make it feel impossible to make any change in the work we're doing. But there are people out there doing it. I am so grateful to the black women I am connected to, those that I call dear friends and those that are mentors, peers, and colleagues.
We'd love to hear more about your work.
Upon returning from Japan, I worked at the Consulate General of Japan in Chicago as the Outreach Coordinator, continuing to share the culture of Japan with Chicagoans through school visits, visits to companies, and traveling with the Consul General. I worked as a translator and helped plan an event called "シカゴから世界へ:未来に架ける橋 Bridge the Future of Chicago's Youth: Broadening the Horizons of Our Community's Youth and International Perspective." I had to work closely with the Ministry of Foreign Affairs of Japan, the Consul General, Mr. Naoki Ito, and my colleagues to accomplish this. This program promoted the  positive impact that travel to Japan had on youth from the south side of Chicago. Many of them attended Langston Hughes Elementary School, which has long had a Japanese program and up until 2013 gave students the opportunity to travel to Japan in eighth grade, thanks to the late Prime Minister Keizo Obuchi and House of Representatives Member, Ichiro Ozawa.
Currently, I work as an International Program Manager at Chicago Sister Cities International, an initiative of World Business Chicago. Chicago has over 28 sister city relationships and I manage ten of those relationships (Accra, Ghana; Busan, South Korea; China (Shanghai & Shenyang); China Social Services; Durban, South Africa; Durban Social Services; Lahore, Pakistan; Osaka, Japan; Osaka Social Services; and Petach Tikva, Israel). Each sister city has a committee of volunteers, so if you're interested in volunteering, be sure to check out our site: chicagosistercities.com.
So far, I have lived my commitment to breaking down cultural barriers. I am an active volunteer for a number of boards. I am the President of the Japan Exchange and Teaching Program Alumni Association – Chicago Chapter (JETAA Chicago), a member of the:20 Second Timeout Foundation and on the Associate Board of the John Walt Foundation.
In addition to all of this, I am the Director of Experiences for Sanctuary: Music & Aesthetics (@sanctuaryonmich), owned by my father. It is a high-end showroom as well as event space located in the south loop. We've hosted fundraisers, album release parties, birthday parties, and even baby showers. We also carry the best sounding speakers, Meridian Audio. You can often find me in the Bond Room, as we call it, blasting the latest album by my favorite artists.
I would say a lot of my work post-Japan has been around events and bringing people together. My online persona is TheKinecktor. I strive to make those broad connections others might not think of, though I'm working on not being on social media as much.
What's the most important piece of advice you could give to a young woman just starting her career?
My advice to younger women would be to start now. Do the thing that scares you. As Eleanor Roosevelt said: "Do the thing you think you cannot do"
Another phrase I saw on a friends wall recently was "Later Means Never." It really resonated with me too. You say you'll start that podcast later, you never start it. You say you'll take that trip later, you never take it. Of course, don't overextend yourself and don't do anything out of your means, but do something. I've had so many ideas and projects that I have put on the back burner, claiming I'll get to them later. It doesn't happen unless you make it happen.
Recently I was honored as a '40 Game Changer Under 40' by the Urban Business Roundtable in 2018 because others saw me doing the work and wanted to recognize me for it. That doesn't mean the work stops. That makes me want to do even more.
Do the work and you will be rewarded tenfold because other people will benefit from it.
Contact Info: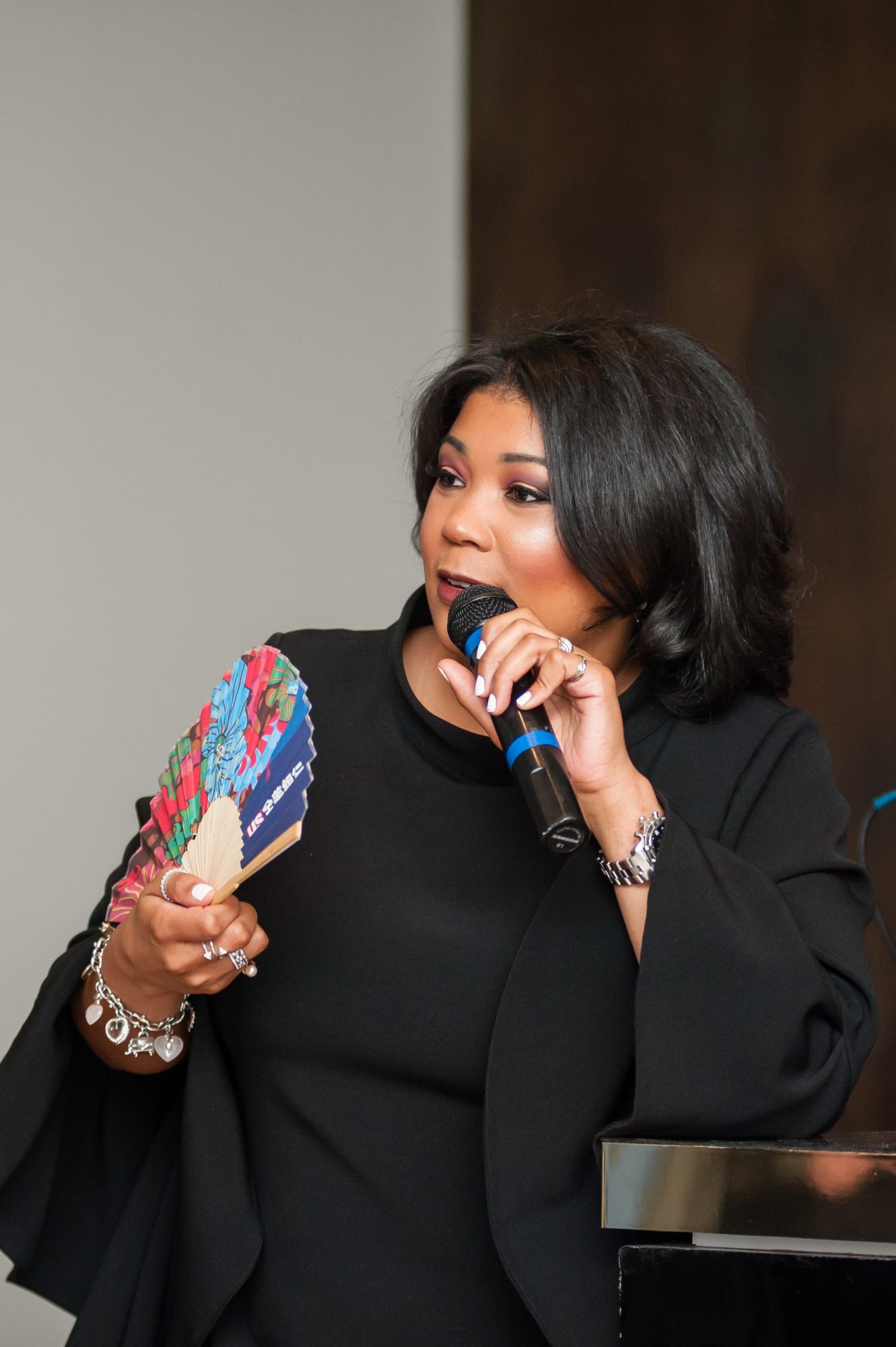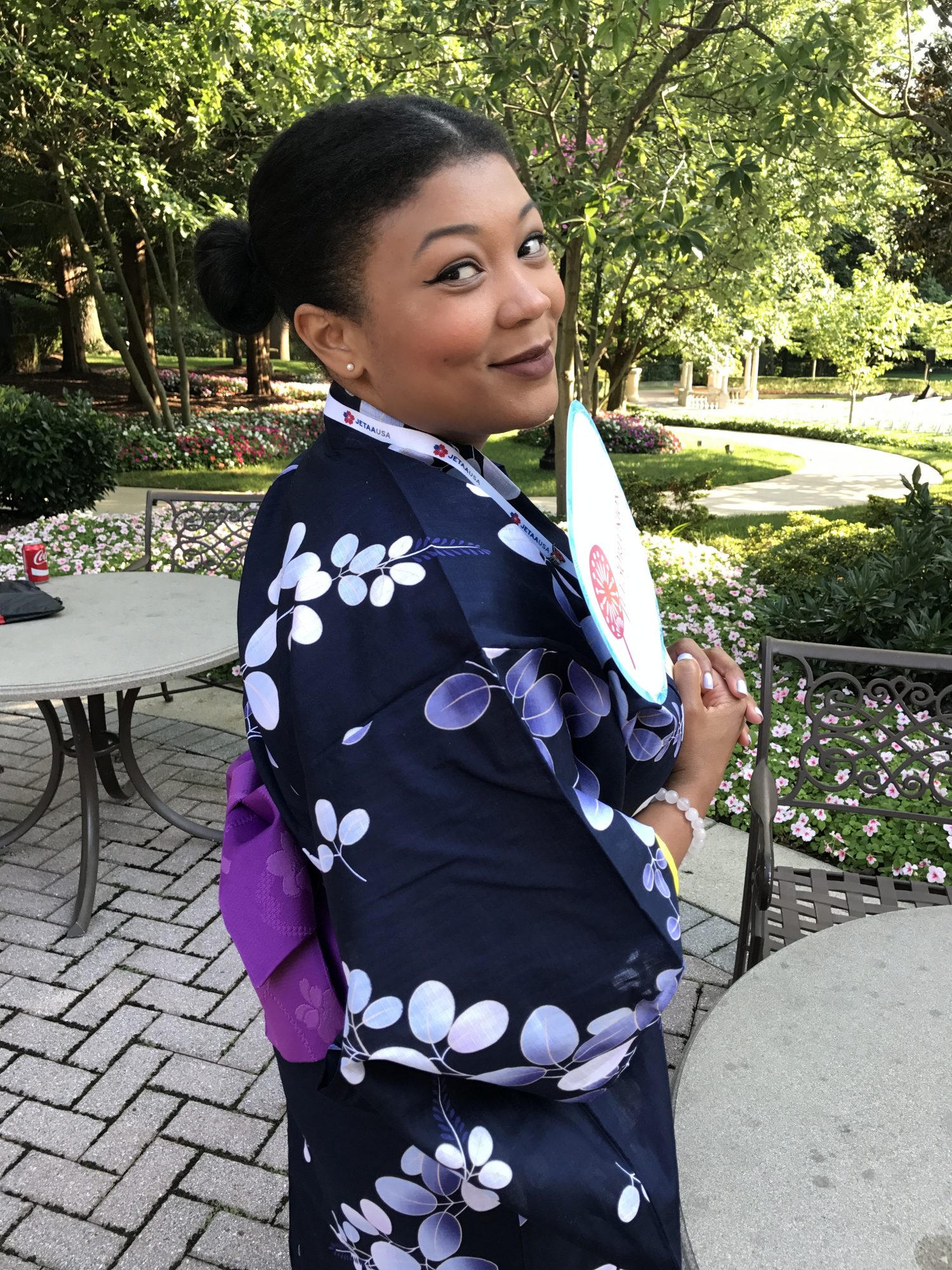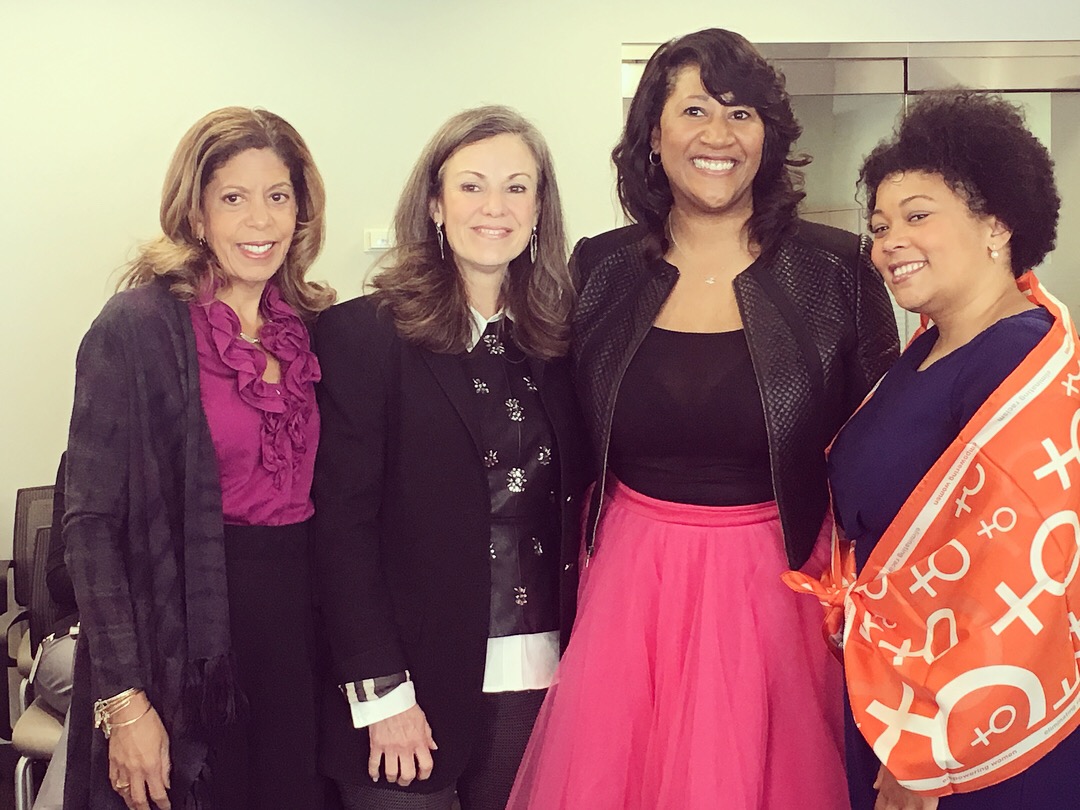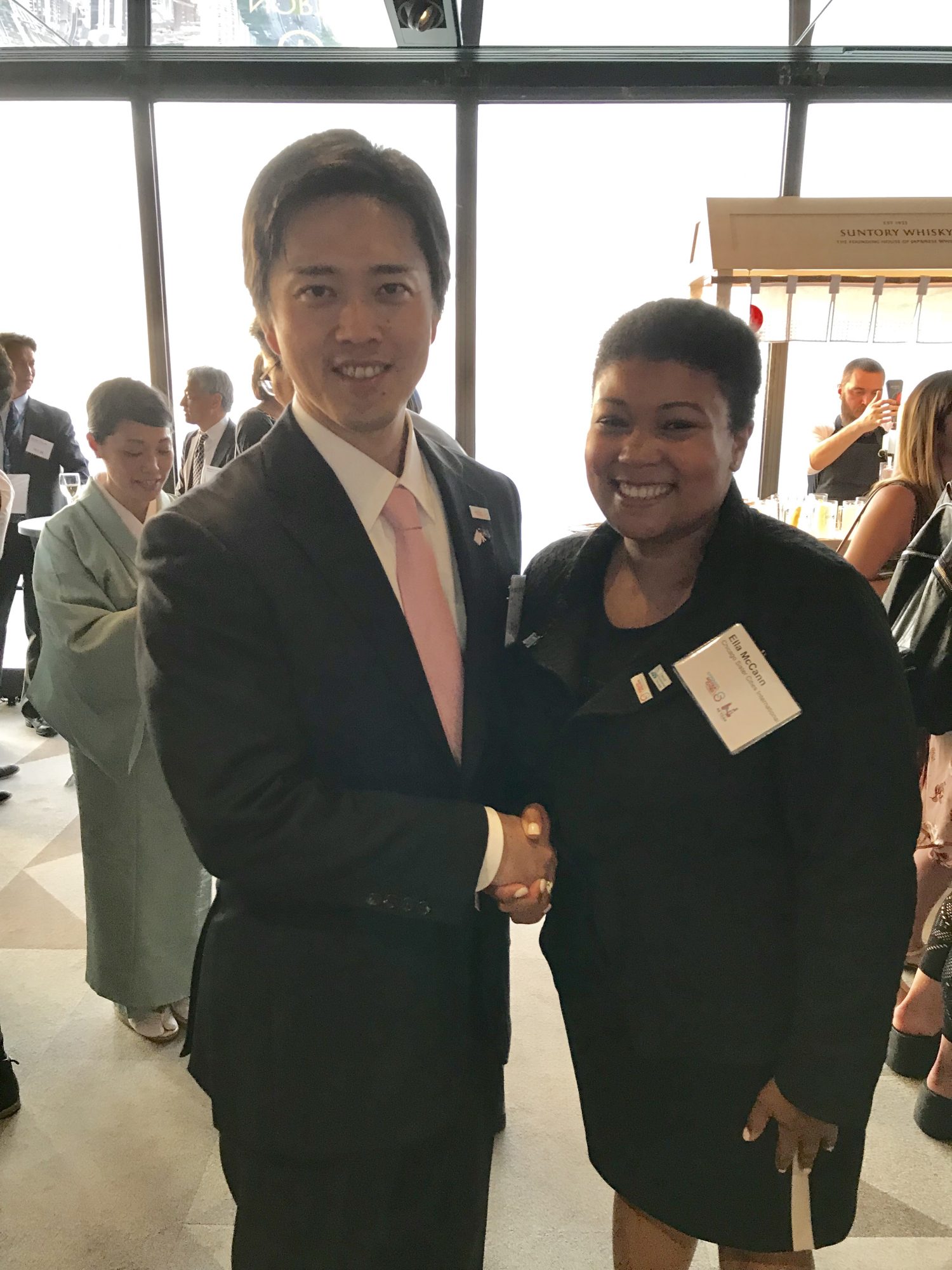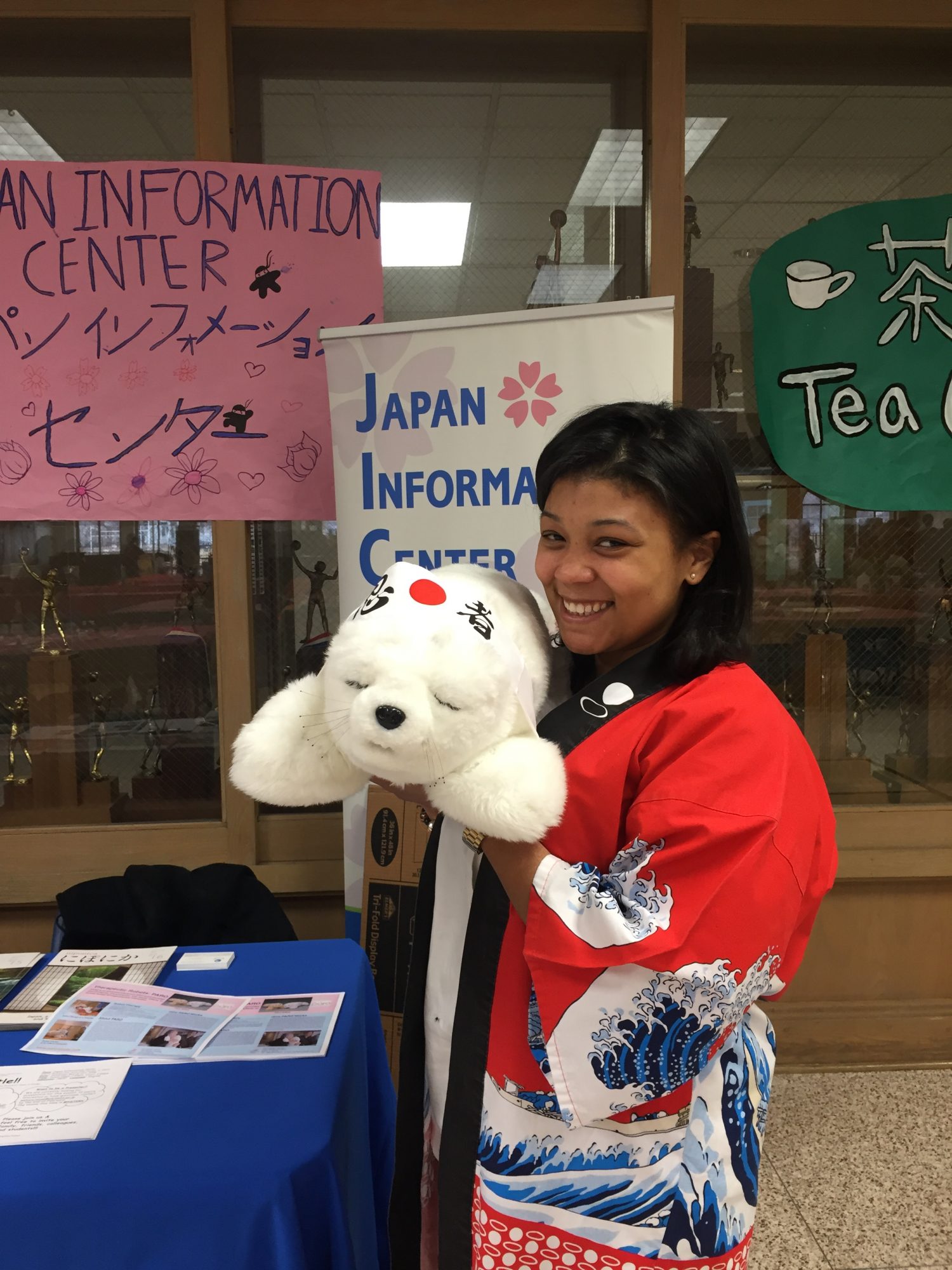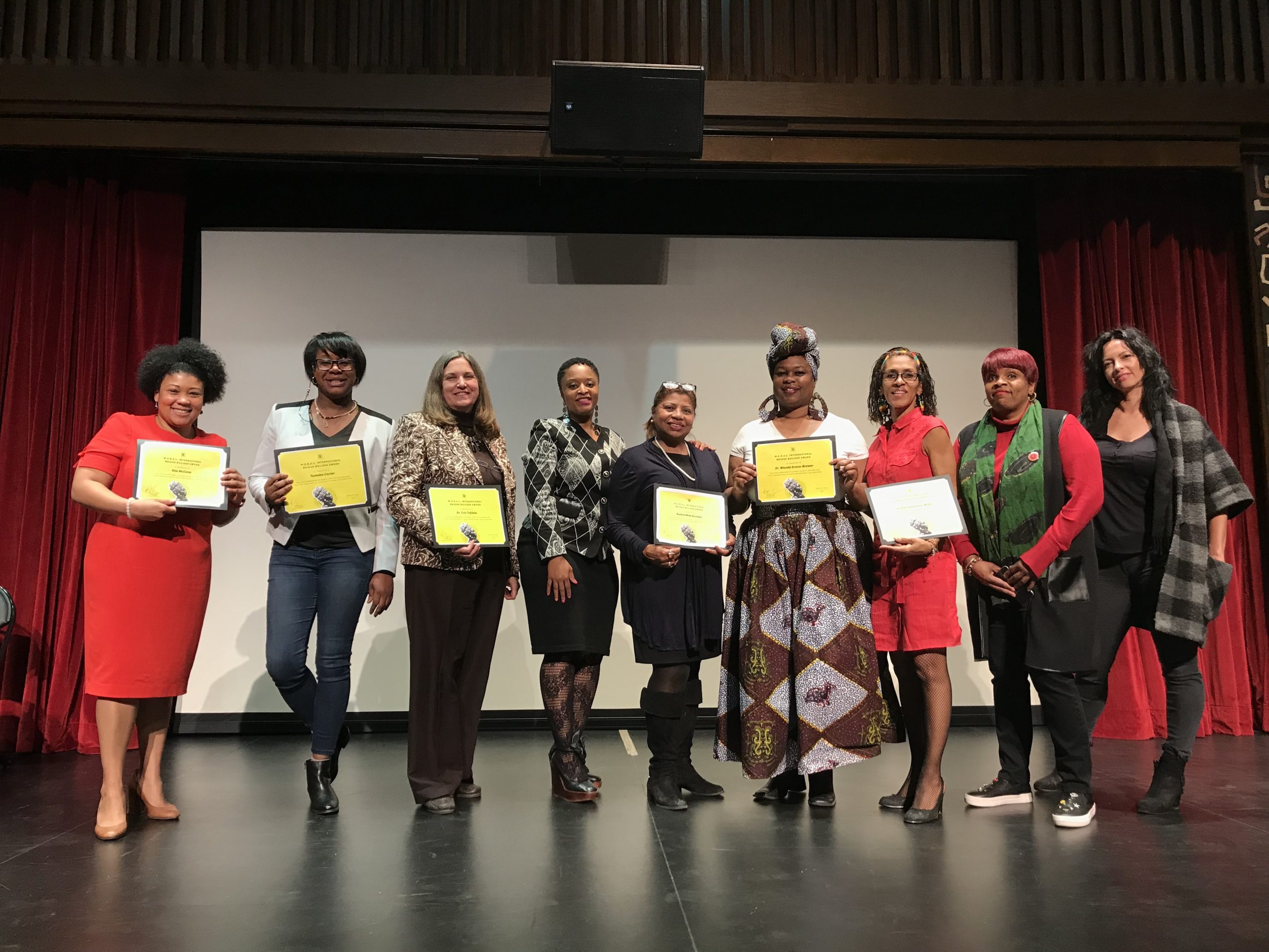 Image Credit:
Personal Photo: With Consul General, Naoki Ito and members of JETAA Chicago at the Midwest Forum hosted by the Consulate, With the Lord Mayor of Birmingham, UK, Councillor Yvonne Mosquito during the Global Youth Ambassadors Leadership Summit, Giving a presentation at Amundsen High School, Mayor of Osaka, Hirofumi Yoshimura at the reception for the 45th Anniversary of the Osaka-Chicago sister city relationship, Receiving the M.U.R.A.L International Bridge Builder award after I moderated a panel on bridging the gap in the international sphere, With World Business Chicago CEO, Andrea L. Zopp, ULTA CEO Mary Dillion, and YWCA CEO Dorri McWhorter after I moderated their panel on women's leadership, Me giving a speech during my dad's 60th birthday party (and my 28th). Captures a lot of aspects of me, Wearing a Yukata (summer Kimono) at the 30th Anniversary Celebration of the JET Program in Washington D.C., Hosting a table at Whitney Young High School during their Japan festival with Paro, the robotic seal when I worked at the Consulate
Getting in touch: VoyageChicago is built on recommendations from the community; it's how we uncover hidden gems, so if you know someone who deserves recognition please let us know here.