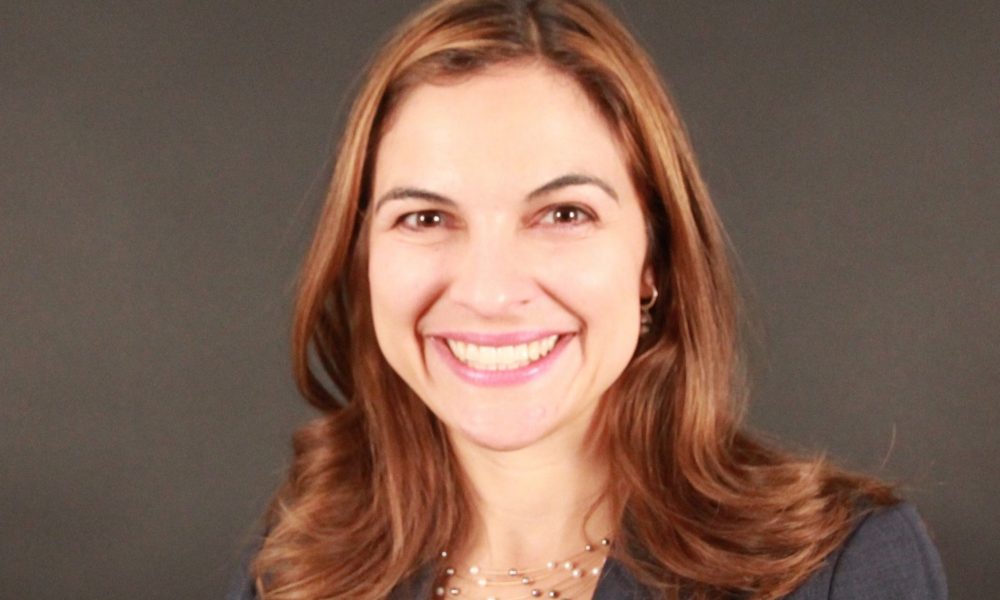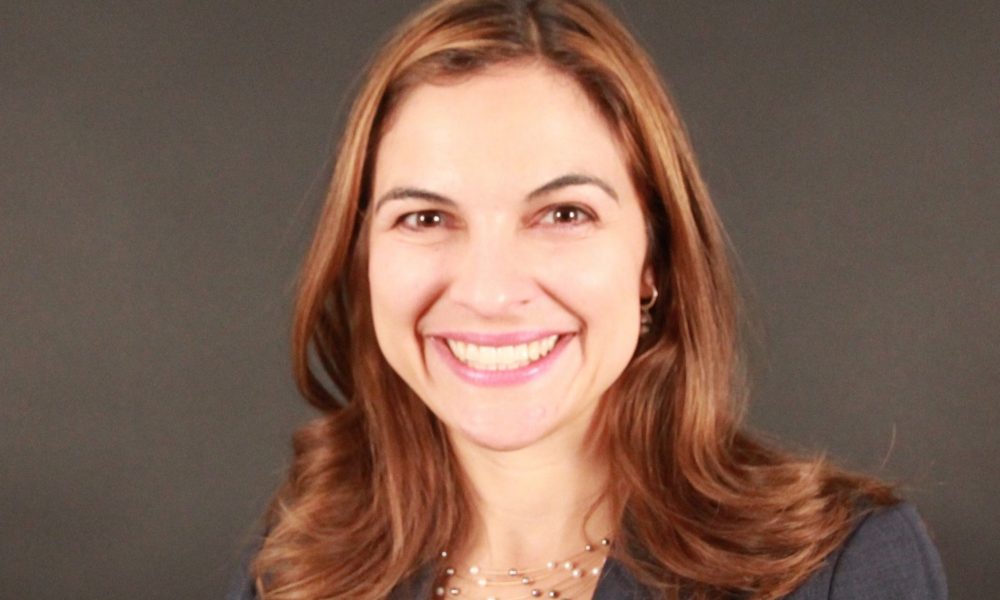 Today we'd like to introduce you to Alexandra Fung.
Alexandra, please share your story with us. How did you get to where you are today?
Growing up in Southern California, I was fortunate to be surrounded by two wonderful parents, my younger brother and sister, grandparents and a whole slew of cousins, aunts and uncles with whom I shared all of my childhood adventures. I ventured away from home to attend the University of Notre Dame, where I studied Political Science, French and Theology, went to my first football game (they're kind of a thing there!), and met some of my closest friends, including my now husband. After graduating, he and I lived as full-time volunteers at a L'Arche community, an international non-profit dedicated to creating homes, programs and support networks for people with disabilities.
During this formative time, I gained a deeper appreciation for the value of personal relationships, and of living in the present and for each moment, which I have tried to hold on to through the many ups and downs of life. Inspired to continue serving my community through my career, I enrolled at NYU School of Law with a goal of devoting myself to public interest work. Living and studying in New York City afforded wonderful opportunities to gain experience in a variety of areas of human rights and public interest law, including introducing me to the work that would define my legal career for the next several years – advocating for and on behalf of unaccompanied immigrant children.
Of course, life moves forward on many fronts, and during my second year of law school, my husband and I were also overjoyed (and a bit terrified!) to welcome our daughter into the world. We quickly reoriented our lives to include her, shuffling class schedules and learning to operate on almost no sleep while we finished up our school programs and moving to Chicago soon after graduation to be close to family. I began my legal career at the National Immigrant Justice Center (NIJC), and after a few years also had the extraordinary opportunity to complete a clinical teaching fellowship at Loyola University Chicago School of Law, where I taught and supervised law students in the representation of child clients in various legal systems. I loved and valued the work I was able to do as a legal advocate for children and families, but after many years in this field, an unexpected opportunity arose that inspired me to shift gears to serving families and my community in an entirely different way.
A close friend had begun working on an innovative project to create a space where parents could share favorite family-friendly content with one another, filling a gap in existing resources that did not effectively harness the knowledge and experience of the parenting community itself. Knowing the incredible power of family and community for inspiring and improving our lives, and craving such a resource as a busy mom of two (now three!) small kids, I knew this was a big idea that I wanted to help bring to fruition. And so, taking a leap of faith, we gathered a small team of fellow parent dreamers to begin the work of making Upparent a reality!
Great, so let's dig a little deeper into the story – has it been an easy path overall and if not, what were the challenges you've had to overcome?
I am thankful every day for the many opportunities that have helped me get to where I am today. Yet, no road is ever completely smooth or struggle-free, and for those times, the support of family and community have been instrumental in helping me continue moving forward. Even the necessary struggle of figuring out how to prioritize and balance the many interests or goals we may feel called to pursue can sometimes feel overwhelming, when time and resources are finite, and when life throws unexpected curve balls (like having a baby in law school!) we can use all the support we can get. One thing I try to remember (though I need many reminders) is that I cannot control everything that comes into my life – both challenges and opportunities – and do myself no favors trying to do so. But, I have come to embrace the counterpoint that you can control the way you respond to those challenges, and how open you are to opportunities that present themselves along the way, and have found that keeping my values and priorities front and center helps me respond in ways that are most likely to move me in the direction I want to be going.
Alright – so let's talk about work. Tell us about Upparent – what should we know?
Upparent is a Chicago-based startup developing a one-of-a-kind website that gathers parents' recommendations about things to do, places to go and products to try as a family. The website is designed to make it fun and easy for users to not only browse lists and polls of family-related content, but also to contribute their own perspectives and favorites through votes, comments, and most uniquely, by adding their own recommendations or polls directly to the site. It is a space where parents can discover other parents' trusted recommendations on things like the best games for family game night, favorite vacation destinations and kid-approved recipe ideas, and which provides inspiration for local family fun in any of our fifteen regional markets (including Atlanta, Boston, Chicago, Columbus, Dallas, Houston, Indianapolis, Los Angeles, Miami, Milwaukee, New York, Philadelphia, Phoenix, San Francisco and Washington, DC). Users can even ask the community questions on topics of interest to parents, such as how much money the tooth fairy should give, the best age to teach a child to ride a bike or the best sunscreen to use on your kids.
The site is organized in a way that makes it easy to discover content that is relevant to you, depending on your location and your particular interests, and allows you to bookmark and save your favorite lists and polls, and even individual recommendations, to easily refer back to ideas you loved for indoor activities for a rainy day, to-do lists for holiday or seasonal fun, or gifts for family and friends.And, at Upparent, the community of parents itself is invited and encouraged to contribute their own recommendations, based on their own family's experience, so that the content is dynamic and always improving. After all, when it comes to figuring out where to send your child for their first overnight summer camp or what can't-miss books you should be reading with your school-aged kids, there really is no better or more trusted resource than fellow parents!
Finding a mentor and building a network are often cited in studies as a major factor impacting one's success. Do you have any advice or lessons to share regarding finding a mentor or networking in general?
I am a firm believer in the incredible value of relationships in all aspects of our lives, including our professional lives. Certainly, cultivating professional relationships and networks can help us tap into the wide and diverse knowledge and experience of others doing work that is similar or complementary to ours, providing a rich resource from which we can learn and grow. These relationships can help us learn about new opportunities, and connect us with others with whom we might develop fruitful partnerships. Look to local educational and professional organizations to help you begin developing these relationships, such as alumni networks, societies or associations within your field, and of course, the people with whom you work and collaborate on a daily basis. Make it a point to develop these relationships, connecting with people periodically in ways that make sense and are convenient to you both, whether that is attending regular association meetings, going on occasional coffee or lunch dates, or reaching out via phone or email. And as always in a relationship, be mindful and respectful of people's time, and express gratitude for the time and expertise they share with you.
Are there any apps, books, podcasts, blogs or other resources that help you do your best in life (at work or otherwise)?
I have always loved reading, and though the time I have available to read ebbs and flows with the different stages of my life, books have always been a place where I am able to encounter and think through some of life's important questions. I especially love reading those big, epic novels that take us on a journey through many different facets of the human experience, which often move and challenge me to think about what really matters in my own life. My favorite book of all time is Victor Hugo's Les Miserables, which has always captivated me with its beautiful story about love, mercy, justice (and injustice), and so masterfully portrays the beauty and ugliness that can both be a part of our relationships with one another. On the other hand, books are also a wonderful opportunity to relax, enjoy life, and perhaps bond and grow with one another over our shared enjoyment of them. J.K. Rowling's Harry Potter series is a much beloved story that my husband and I discovered together, and which has become a family favorite as our kids grow older, often taking center stage in our family conversations (and Halloween costumes), and providing opportunities for us to enjoy quality time together over our shared love of all things Potter!
And, as a busy mom trying to balance the many things I love and value in my life, I honestly do not know of a better resource out there than Upparent to help me make the most of my time with my family! (That's why we wanted to create it!) Being able to tap into the vast wisdom and shared experiences of other parents helps me spend less time researching to figure out the best new things to try with my family, and so gives me more time and freedom to spend actually enjoying them together!
Contact Info: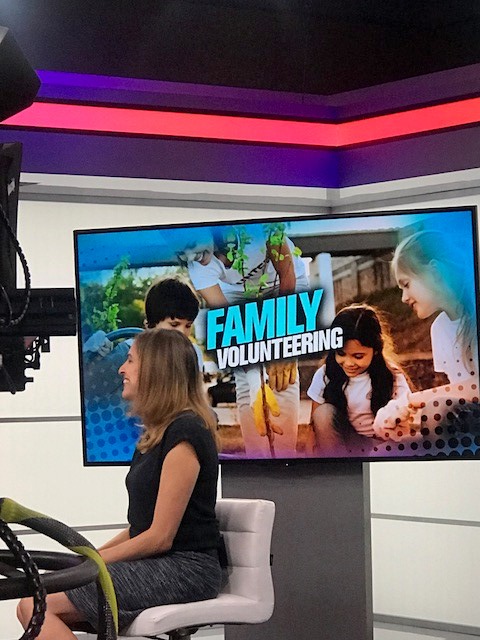 Image Credit:
Upparent
Getting in touch: VoyageChicago is built on recommendations from the community; it's how we uncover hidden gems, so if you know someone who deserves recognition please let us know here.