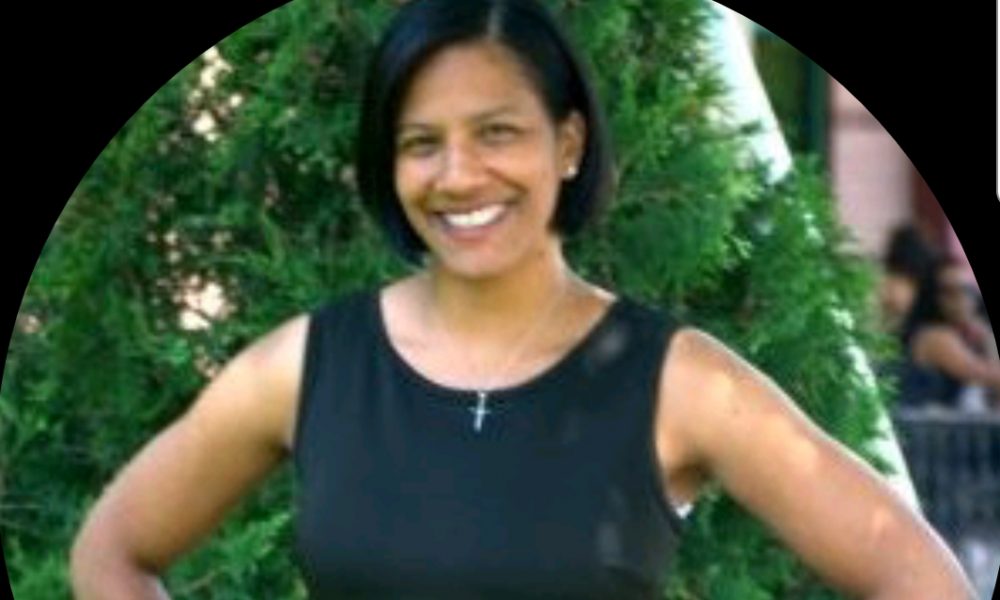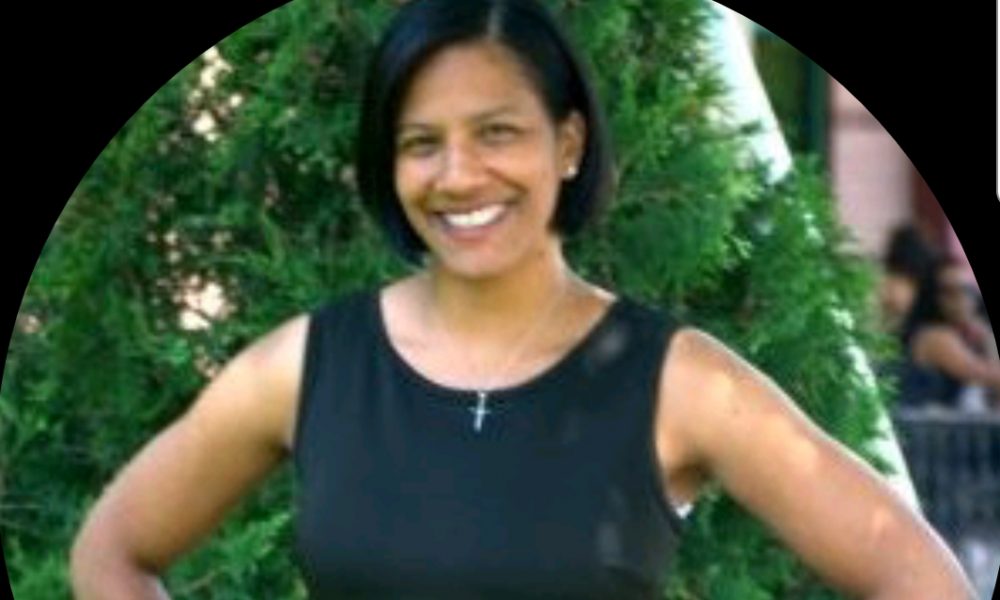 Today we'd like to introduce you to Tiffany Ellis.
Thanks for sharing your story with us Tiffany. So, let's start at the beginning and we can move on from there.
My service idea started in 2011. I was in graduate school at DePaul, our son was 1, I was pregnant, and my husband and I both worked full time. In addition to all of that, we were both active in our community, always had family events and get-togethers with friends – oh and a puppy! That was a lot to manage. Usually, we managed it all very well without sacrificing quality time with our son, but not always! I began to look for a company or person that could help with housework and/or babysitting especially for when I had to study. Sometimes, we had help from my Grandparents, parents, my Godmother, and sister. They would bring groceries, make meals, fold laundry, run errands, etc. all to give us a break. Those breaks allowed us to do the tasks we needed or allowed us to do nothing but play with our baby! It was a huge blessing! However, we did not want to burn out our family. We figured if we paid for a family concierge service, we would not be concerned with wearing our family out! We needed flexible options. What a nice concept! Well… we looked in our area and we did not find such a great service.
One day, my husband said, "You should create a business from what we are trying to find." My response was "I was daydreaming about that but WHEN possibly would I have the time to do that when I need a service like this for us!?" His simple response was "quit your job." I was like "Are you crazy? No. I can't." I completed business school and was graduating with a Masters degree in public service in a few months. This idea was a perfect combo of the two! Even super busy, I always made time to help our friends and family with whatever they needed so I was doing it already anyway! I thought surely there are other people that would love this type of service too!
This challenge took a while to plan, execute and actually do but I did quit my finance job in corporate America and slowly turned that "I can't" to "I will and I am!". I was so excited to be this new resource to families. I understood the perspective of being fully capable but needing and being open to extra help every now and again. A few hours a day, week, month or even time to time from someone that shows us to your house like "how can I help you today?" goes a long way! I thought of the name while we were on vacation. Something so simple as the bellhop unpacking our car, having everything set up in our room, and entertaining our son so he wouldn't run around while we checked in was valuable to us! I told the guy, "I am so grateful for you!" He was confused as he was just doing his job. I was like "You don't understand. We really appreciate your service because you took some of the tedious parts of our morning away. Now, we can just focus on the fun. You're like a Mom's Concierge!" And DING! The name of my business hit me with the cliché lightbulb!
Growing my own company gives me my ultimate goal of flexibility and more quality time with our boys. I love helping people enhance their life. When a client sees me and exhales with relief that I am there to help them in some way, that is fulfilling. You can never go wrong showing up to be kind to someone, so I love what I do and what Mama Concierge is about!
I got to where I am today with prayer, amazing support, a can do attitude, a drive to help others and great motivation from friends and family. Today, I get lots of different requests depending on the needs of the family, single parents, elderly, or sometimes an organization – and if it is reasonable, and I can do it, I do it! The business started with afterschool transportation, babysitting, grocery shopping, then evolved to family airport transportation, small projects, home organization, a day of party management, moving day help, etc. I stayed open to the needs of our community and allowed my vision to change over time gave those needs. My business is not just for families anymore. I am Mama Concierge, the client does not have to be a mom. People often ask "How do you do all of this with 3 boys, a social life, volunteer efforts, etc?!" It does require being extremely organized and lots of energy. I just know my purpose in life is to improve the lives of others so I operate around that and make it all balance.
We're always bombarded by how great it is to pursue your passion, etc. – but we've spoken with enough people to know that it's not always easy. Overall, would you say things have been easy for you?
Luckily, there has never been a struggle with a client or completing a service. Growing the business during times of growing our family has had smooth phases but challenges too. However, those times have been great because it forced me to think from another perspective, reinvent myself and/or the business, and grower smarter. I make sure to not have something going on every day to ensure time to regroup, be still, and enjoy it all.
There have been times, I wanted to say "well that was a nice idea and fun but too much work!" A few times I returned to work in finance for other organizations because that is the safe choice. That is a steady paycheck, a clear career path, and in some ways, easier! However, my unique business idea keeps calling me to continue growing this part of my legacy. One day, I know it will become so much more than I intended and those possibilities are endless. I am working on not settling for safe. This is all scary and exciting at the same time! I have to continue to try my very best so that I can be a great resource for other people in amazing ways. A few years ago I had a staff to help with various aspects so I could focus on the service and relationship building aspects. I am looking forward to hiring again as my business is growing!
Another challenge is getting some people comfortable with the idea that asking for help is not weak. It is very smart because it enables you to be more empowered to live life easier by having more options. We are all trying to do what we do very well. I remind people, I created a business because I need so much help! Admitting that is liberating! What I provide is available, affordable, and easy! I have never had an uphappy client, so I do know what I am doing is a very good thing! Happier people, happier generations to come!
We'd love to hear more about your business.
Mama Concierge is a service business fueled by kindness! Our question is "What would you ask for if you had someone able and willing to help you?!"
Our services enable you to save time, reduce stress, be more productive, and more relaxed.
What we do is for anyone who values quality time and peace of mind.
Currently, we offer home organization, personal assisting/errands, administration, moving services, a day of event management, and small projects!
Mama Concierge is known for endless energy and catering to the overwhelmed to get people back to balance!
Recently, I was called an angel and a huge blessing to mankind. Now that is awesome to be known for!
I am most proud that my boys think what I do is so cool. They are seeing their mom as a resilient hard working entrepreneur that loves to help people. It important to me that they see that sometimes I am brave and sometimes I second guess myself but I try 100% anyway! They tell their teachers and friends about me saying "my mom has her own business and she helps people." They get so excited about my stories or when we run into a client. They feel like I know everybody and every experience has a story. I am happy they are watching, learning, and are inspired. One talks of having a dealership where he is the engineer, the sales guy, the mechanic, and all other roles because it will be his own. The other talks of being a worldwide chef/scientist that will create food that cooks itself so no one will ever be hungry. My struggles and successes are shaping their want to be optimistic problem solvers!
I am also very proud that Mama Concierge has evolved again into a lifestyle service in Chicagoland with a worldwide reach. This past April I decided to use our blessings & proceeds to empower Moms in our community and all over the world. Whenever I hear about a fellow mom in an extra challenging situation, I use my resources and donations to help her toward quality parenting at her best. This could be monetary, complimentary services, connecting her to someone in my network that could help with something specific – anything she needs to regain balance in her life. Everyone needs extra help with something sometimes and I like to offer that! We get the word out more with social media, our newsletter, and hosting unique events.
Clients say what sets me apart from others is my personality and generosity. Most describe me as professional, understanding, and funny. I truly make my service an experience. As a wife, mother of 3, a daughter, a granddaughter, a sister, a best friend, etc with a background in corporate America and also the Non Profit industry – I can relate to almost every age, every walk of life, and every phase of life because there's so much I've done and know about. People usually trust me when they meet me right away because I am genuine and do things for the right reasons. That is my brand. Just a kind person that listens and understands the needs of someone else and is willing to help.
What were you like growing up?
Growing up, I was very curious, I loved school, experiencing as much as possible, and was obsessed with doing this different and better. My family encouraged me to work hard with the balance of fun. I learned at an early age to be comfortable with who I am and to do what's right even when sometimes it feels uncomfortable – just learn from it all. You can never go wrong having common sense and being kind. My natural interests were in entertaining, track and field, math, parties, and typically being an overachiever in whatever I do. It is a surprise to some that I began my career in finance at all because I've always connected with and tried to help people and I talk – a lot. A lawyer or therapist would have been great professions too. As you can see, that's all over the place but I like to call it dynamic and versatile. I've always felt that all can be done and when that changes, change with it!
Contact Info: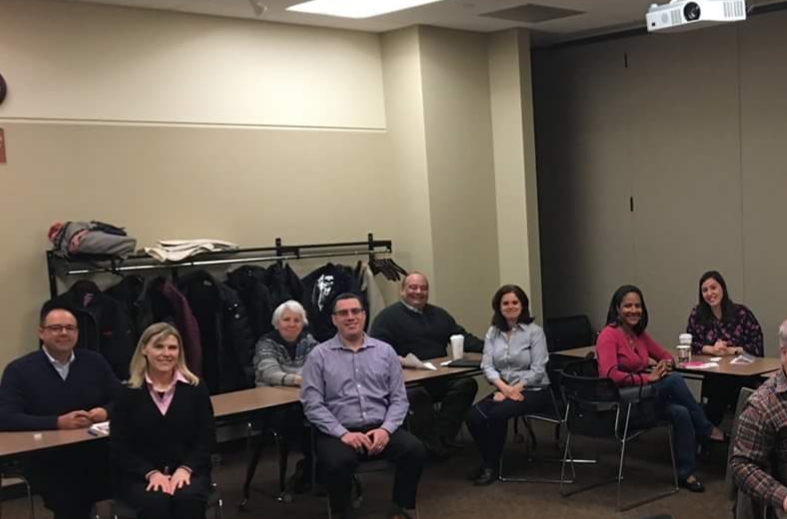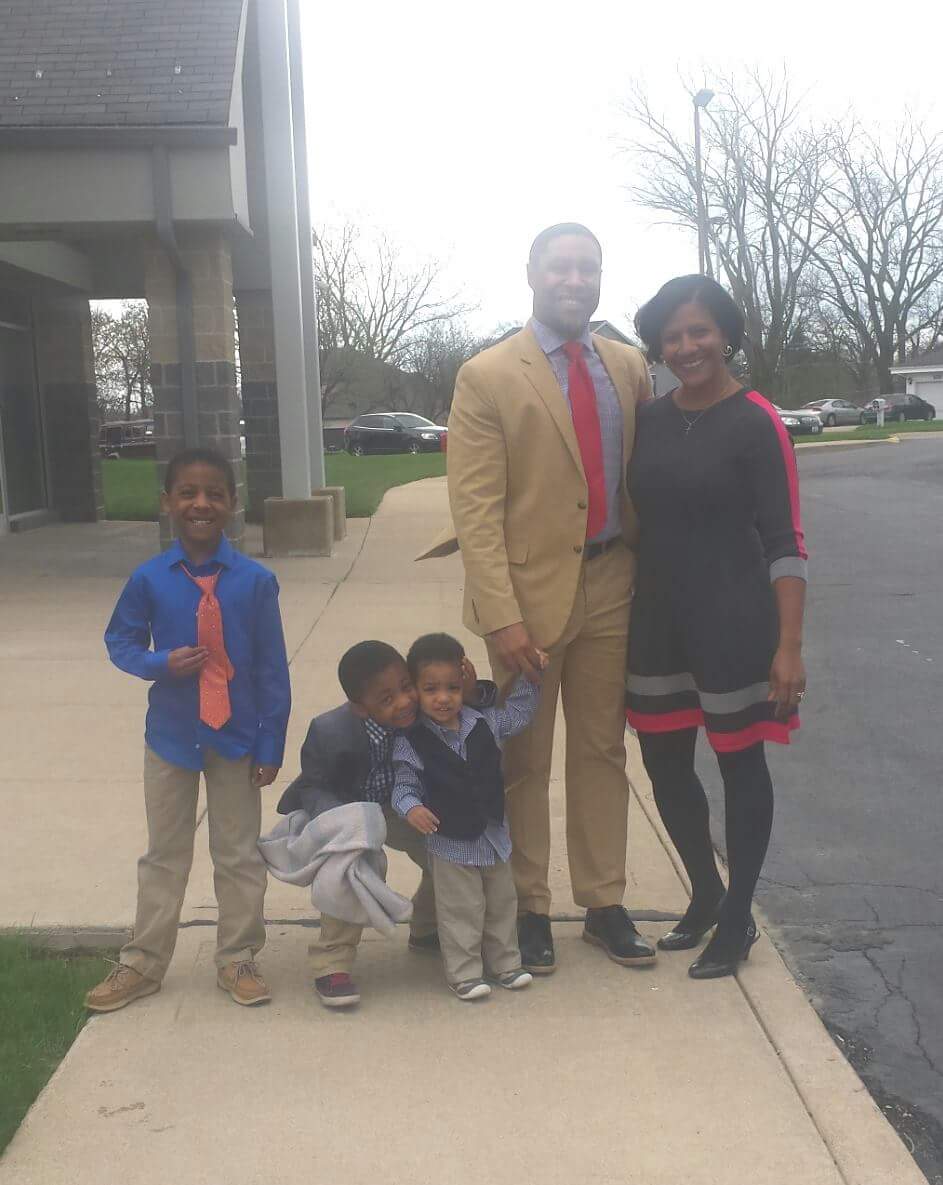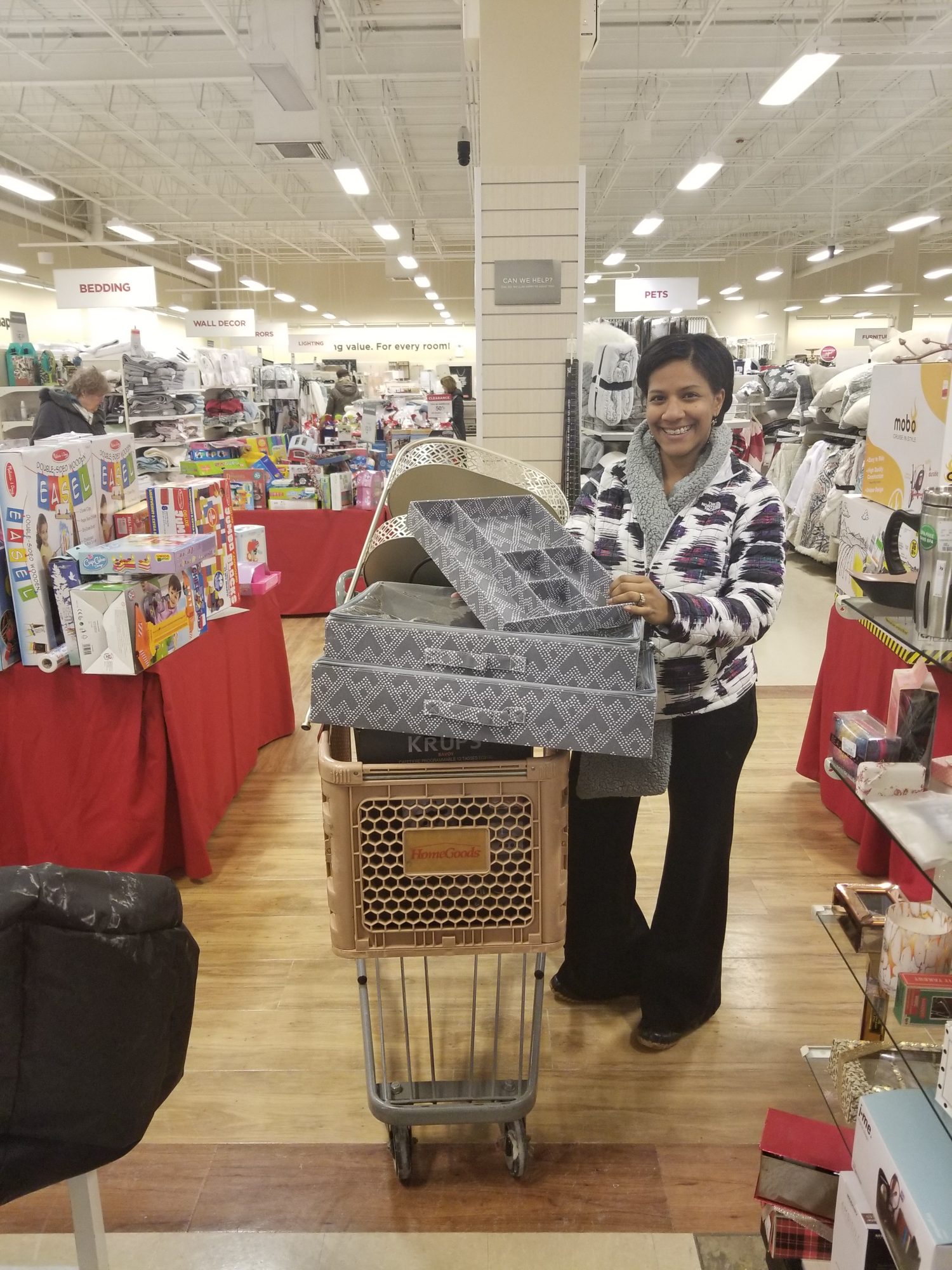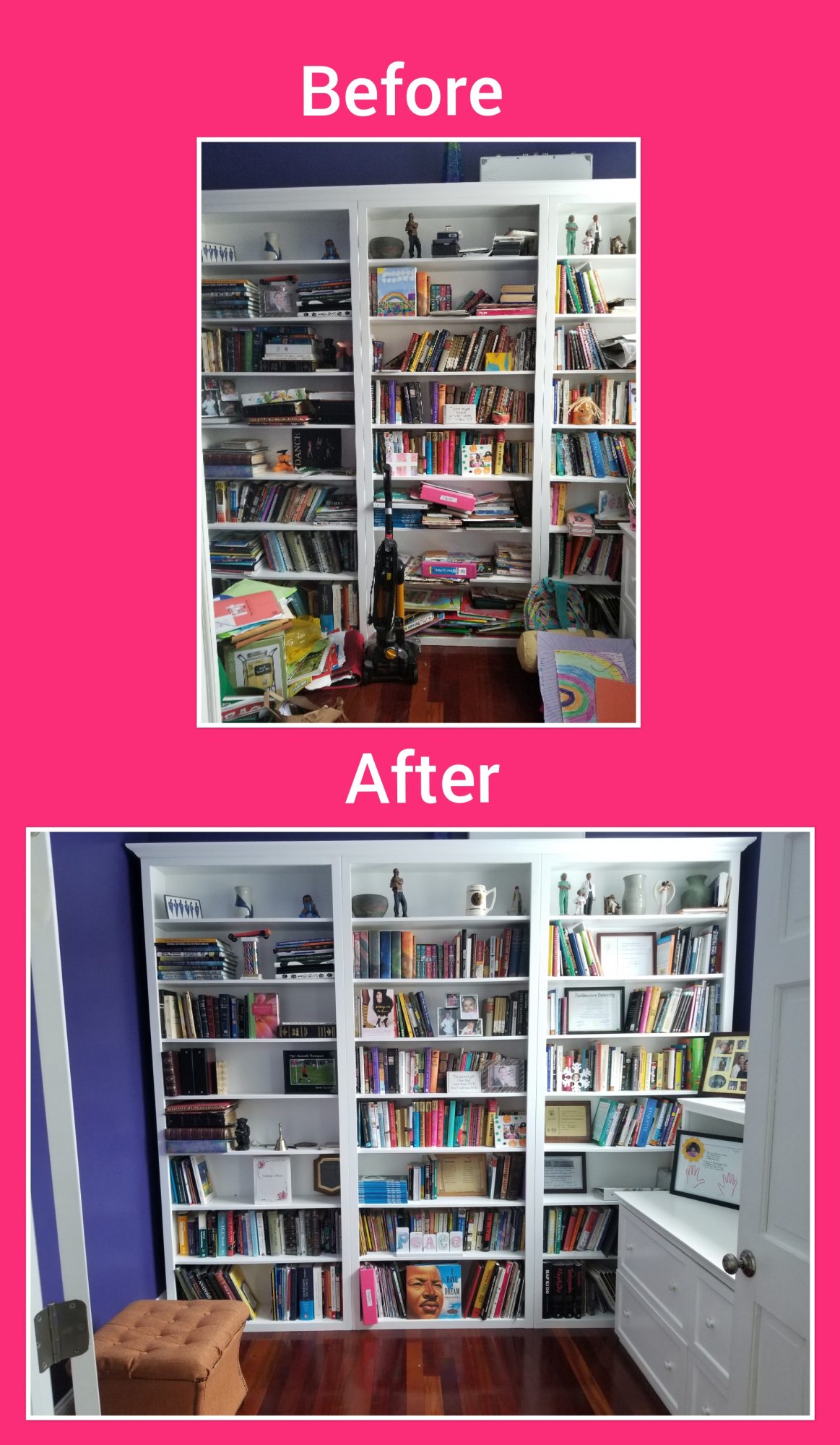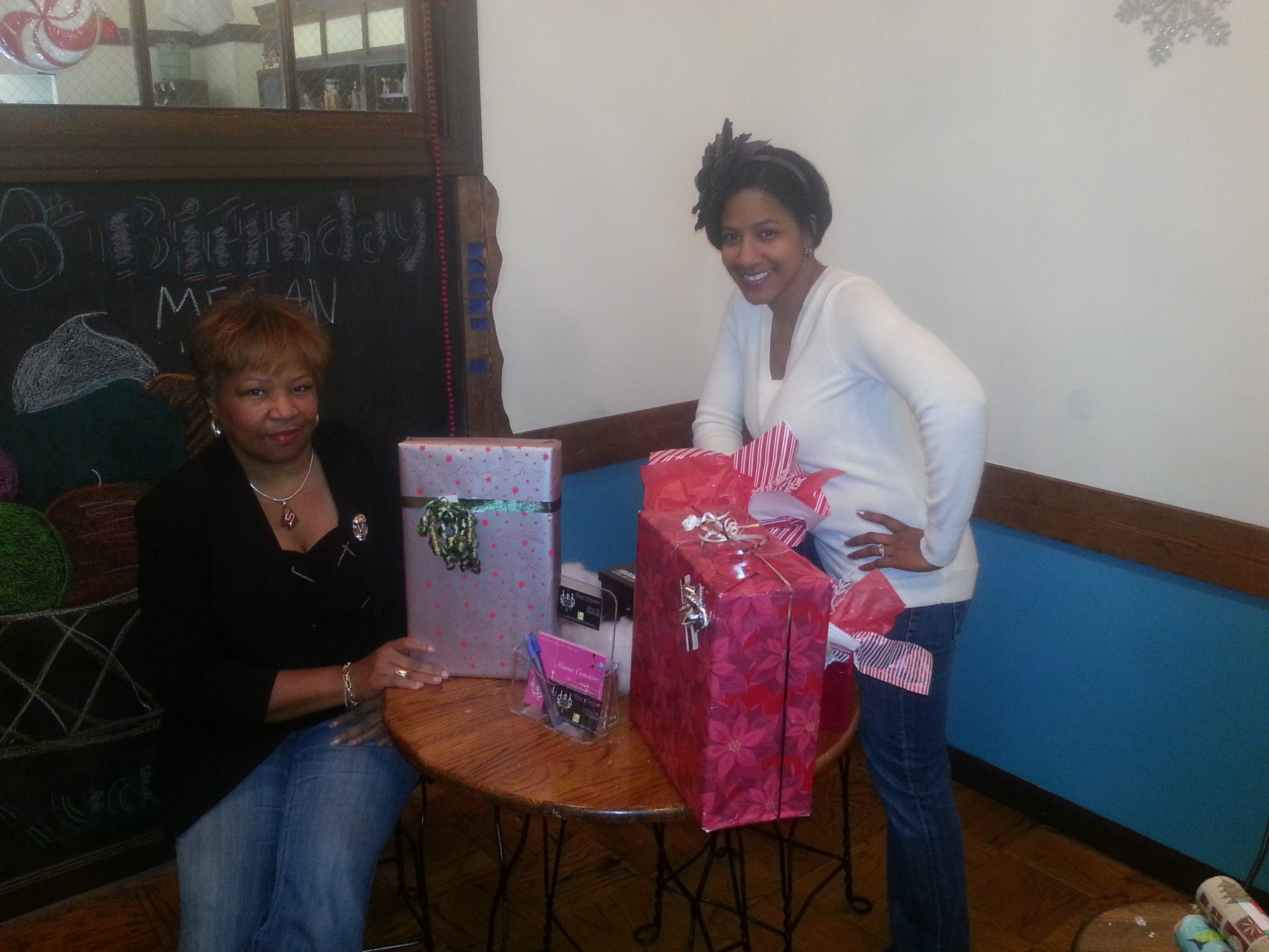 Getting in touch: VoyageChicago is built on recommendations from the community; it's how we uncover hidden gems, so if you know someone who deserves recognition please let us know here.