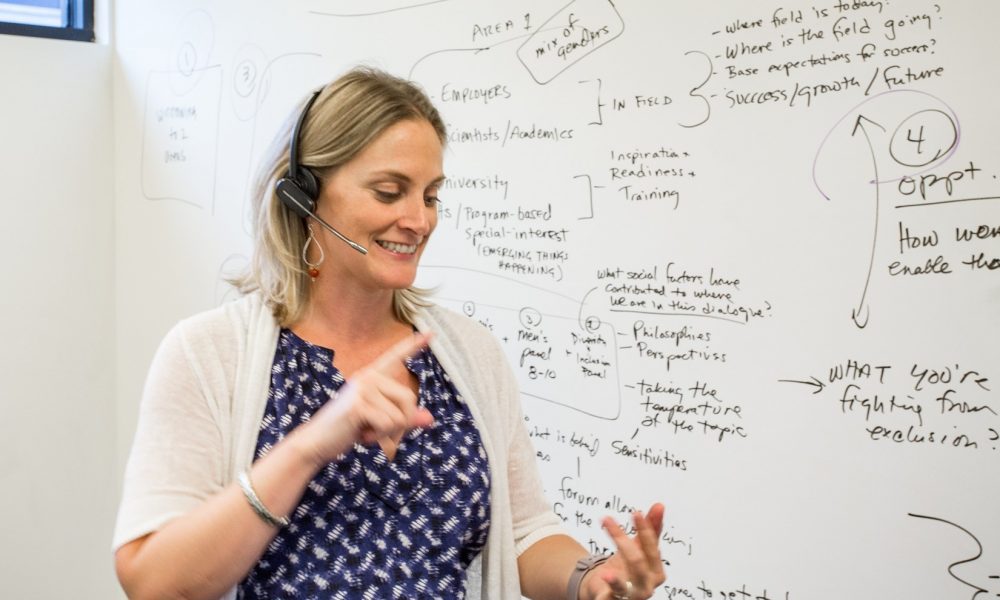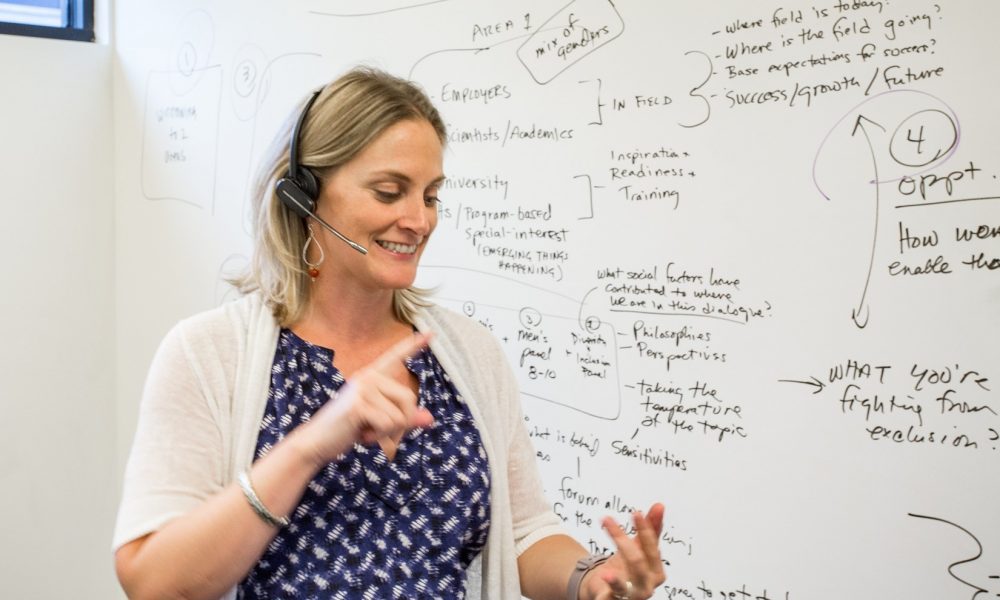 Today we'd like to introduce you to Brianna Sylver.
On September 10th, 2003, Brianna was crammed into her bedroom closet, avoiding the noise of construction on the street while she closed her first contract on the phone for her soon to be "Sylver Consulting" firm. An inauspicious beginning for what has been a fantastic journey of her company.
Brianna considers herself an "accidental entrepreneur." After graduating from the Institute of Design, Illinois Institute of Technology, she was working as a freelance consultant, on a contract with ABN Amro/LaSalle Bank, while looking for a full time position. After eight months working on that contract and others, she found her "dream job," but after interviewing for it she decided that it no longer appealed on a personal level. She liked working for herself, and the challenge of having multiple clients. It was at that moment, when Brianna turned down the "dream job," that she acknowledged that she had a business and became committed to treating it as a business.
During the first four years, Brianna worked hard to turn freelance work into a functioning, independent company. She developed a sole proprietorship firm, and partnered with other professionals to support larger scopes of work when needed. She started to write and speak about the intersection of design research and innovation, while managing and executing her projects. BusinessWeek magazine featured her article "What Does Innovation Really Mean?," in their innovation news and features section. She also spoke at the Ideas to Profits conference, hosted by the Wisconsin Innovation Services Center. That exposure helped Brianna expand her client list and services, in the U.S. and beyond.
In 2007, Brianna asked her partner, Adriano Galvao, to join Sylver Consulting. A long-term contract with the Center for Strategic Studies and Management in Science, Technology and Innovation (CGEE) in Brazil made this next step in growth and management necessary. Adriano was born in Brazil and has helped support the growth of Sylver Consulting in Latin America. The contract with CGEE supported the business during the deep recession years in the U.S. allowing the company to stay flat in revenue, despite the dip in the industry in the U.S. overall.
After Brazil, the company started to do more international work. In 2009, Brianna collaborated with Emerging Futures Lab, a multidisciplinary team from Singapore, to create new business models for the largest and poorest socio-economic groups (Base of the Pyramid) in developing countries. She was also invited to share the fundamentals of Design Ethnography with a research team at The Helsinki School of Economics in Finland.
With all that exposure, Brianna got serious about the growth of the company, bringing on full time staff members in addition to her and Adriano. From 2011-2014 Sylver grew from two staff members to eight. The first hire after Adriano was a Director of Global Insights and Innovation to oversee the quality of all research insights and deliverables and expand methods and tools for qualitative research.
The investment they made in people and talent was successful. Sylver Consulting opened up a physical office in Evanston, IL in 2012, and Brianna was featured in an International Association of Women Entrepreneurs Online article sharing some of her "secrets" to innovation when it comes to her own team. Additionally, Sylver Consulting started an internship program with Northwestern University to host undergrad students every semester.
And the exposure did not stop there. In 2013, Brianna was featured in two books around the topic of innovation: "Innovation: How Innovators Think, Act and Change Our World" (author Kim Chandler) and "Communicating the New: Methods to Shape and Accelerate Innovation" (author Kim Erwin). In 2014, the company actively sought to expand its international research, so Adriano invested heavily that year in developing a process of vetting and engaging with international partners from around the globe. Sylver Consulting, by the end of 2014, had done research in over twenty countries worldwide. Today, that list of countries has expanded to 26 different countries. 2014 also brought opportunities for speaking. Brianna shared a proprietary method, SymbolicsTM, with the American Advertising Federation. Presentation was entitled, "Cutting Through the Meh: How to Connect with Customers on a Deep Emotional level."
In 2015, Brianna got inspired to develop a speaking platform around the merging of User Experience (UX) and Market Research (MR) and how these two disciplines, if working well together, can enable a more integrated and holistic new product development process for organizations. Brianna had the opportunity to speak on different facets of this UX/MR topic to the Qualitative Research Consultants Association (QRCA) Annual Conference. Additionally, Sylver Consulting also become certified as a women-owned business and Brianna launched Clarity Coaching to support small and medium-sized businesses in the next steps of their growth.
2016 was another big year of exposure for Sylver Consulting. Speaking engagements continued related to the merging of UX/MR speaking platform created in 2015. More specifically, three of six conference presentations given that year were on this topic alone. In addition, Brianna wrote an article on the same topic for the Winter Issue of QRCA Views, and contributed to "The UX Careers Handbook" by Cory Lebson, on that same topic. Separately, Brianna created a second speaking platform around team leadership and more specifically, how to empower innovation teams to step fully into their purpose and power. This program called, "Inside-Out Team Brand Transformation" is a collection of methods that offer clarity and focus to how teams should direct actions and mindsets to yield maximum impact. Other speaking engagements that year included the BAI Beacon Annual Conference and the IIT Institute of Design Strategy Conference. Brianna also joined the IIT Institute of Design Advisory Board.
In April 2017, Sylver Consulting moved into its new office. The space has been absolutely amazing, according to Adriano Galvao. "It's wonderful to now have a space that supports both the way we work and the future growth that we envision for our organization." And of course this year has continued to offer opportunities for Brianna to speak and write on both of her speaking platforms of the merging of UX and MR disciplines in the New Product Development process and the foundations underpinning Sylver's Inside-Out Team Brand Transformation process.
As for the future, Brianna is currently looking where else to grow the company — from experimenting with new market research technologies to the development of a new website that speaks to more focused — and unique — positioning of her firm.
Has it been a smooth road?
There is no such thing as a smooth road when you own a business. My perspective is that owning a business is the fast track to personal growth. Whatever you've got going on with you that is off-kilter — in any way — is going to come up and affect your business. And let's face it … we've all got "stuff" that lurks under the surface.
What I love about my business is that things are not smooth. Smooth would be boring. Rather, I value that the Universe, through my business, keeps showing me where and how I'm meant to up level next as a professional — either in my industry or as an entrepreneur.
Most recently, I'd say I'm being called to up level our processes around lead generation. Our industry has gone through some tremendous change in the past few years. Operating in this new environment has required some regrounding and reconnection to our core values as a company. What has emerged is honed clarity on who we are and how we are best meant to serve our clients, which I value immensely!
Has this process of rediscovery been smooth? No, not at all. In fact, at times it's been downright painful. Yet, now being on the other side of this latest call to up level our processes, I wouldn't want it any other way. I've grown tremendously. And to me, my business is a symbol of my personal and professional growth as much as it facilitates and enables the growth of others.
So, as you know, we're impressed with Sylver Consulting – tell our readers more, for example what you're most proud of as a company and what sets you apart from others.
Sylver Consulting empowers brands, organizations and teams to lead transformation by bringing clarity and focus to the what, why, and how of their future.
We are an international innovation research and strategy firm that sits at the nexus of User Experience, Market Research and Strategy. Our work supports organizations to:
— Strengthen their brands.
— Fill their innovation pipelines.
— Align on strategic plans for growth.
From working with Sylver Consulting, clients gain a 360º vetted growth vision that enables transformation of a brand, product, service, company or team.
Do you feel like our city is a good place for businesses like yours?
Evanston is a small town in the north part of Chicago, along the shores of Lake Michigan, but it is an amazing place to build a consulting business. The city is home to Northwestern University, which has a gorgeous campus and a huge talent pool. It is near public transportation and only thirty minutes away from Chicago by car, or twenty minutes by train. The City has an Economic Development department to help businesses grow the local economy, while contributing to the community. Downtown Evanston is a dynamic city center that is home to dozens of dining options for every palate and budget. It also has a mix of local boutiques and big name brands that make an ideal shopper's paradise. Residents like it so much that they refer to their City as "Heavanston".
What quality or characteristic do you feel is most important to your success?
I operate my life — on both personal and professional fronts — with a full go-giving spirit. This means that I am forever looking at how I can support others to achieve their goals over my own. I'm focused in my interactions on the cause (connecting with others, understanding what their needs are) vs. the effect (them hiring me for work, the dollar value of a project, my bank account, etc.). This way of being has literally been the secret to my success. Coming at connections with this mindset has enabled me to truly connect and learn from others. It has also opened up the full range of possibilities for how I might support an end-client to most optimally achieve his/her goals.
It may seem like semantics, but it's not. By being focused on the causes of connected and unselfish support, I've opened up a conduit of spiritually fulfilling success on the back-end.
Pricing:
Our clients are mid- to large-sized organizations. Their business question drives our process, hence there is no one-size-fits-all pricing to reference. That said, we welcome conversation!
We're honored to offer a free discovery call for any reader looking to strengthen their brand, fill their innovation pipeline or align their stakeholders around a vision for growth. On this call, we'll get clear on their scope of work to be tackled, how their initiative ladders to a broader business goal of their organization, and assess — without attachment — if Sylver Consulting is a "best fit partner" to support them in their scope of work.
Readers should contact info@sylverconsulting.com or 312-239-0346 to schedule their free discovery call today!

Contact Info: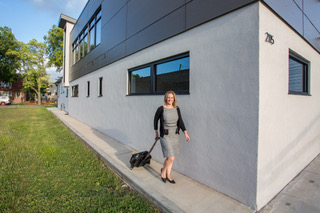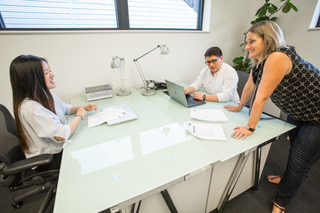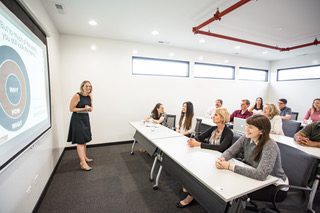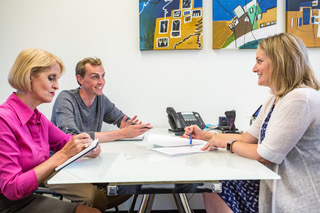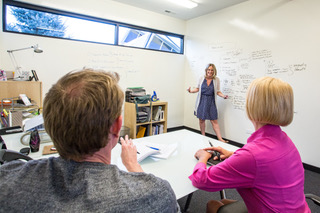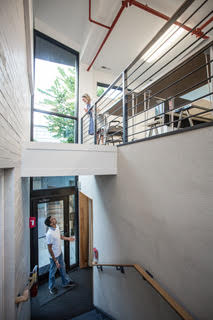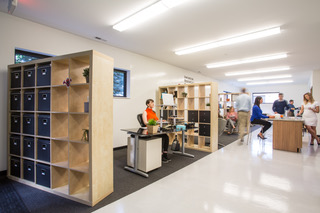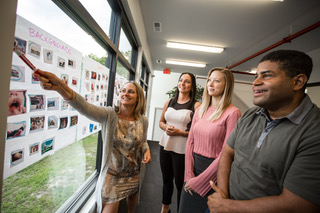 Image Credit:
Ben Gonzales
Getting in touch: VoyageChicago is built on recommendations from the community; it's how we uncover hidden gems, so if you know someone who deserves recognition please let us know here.