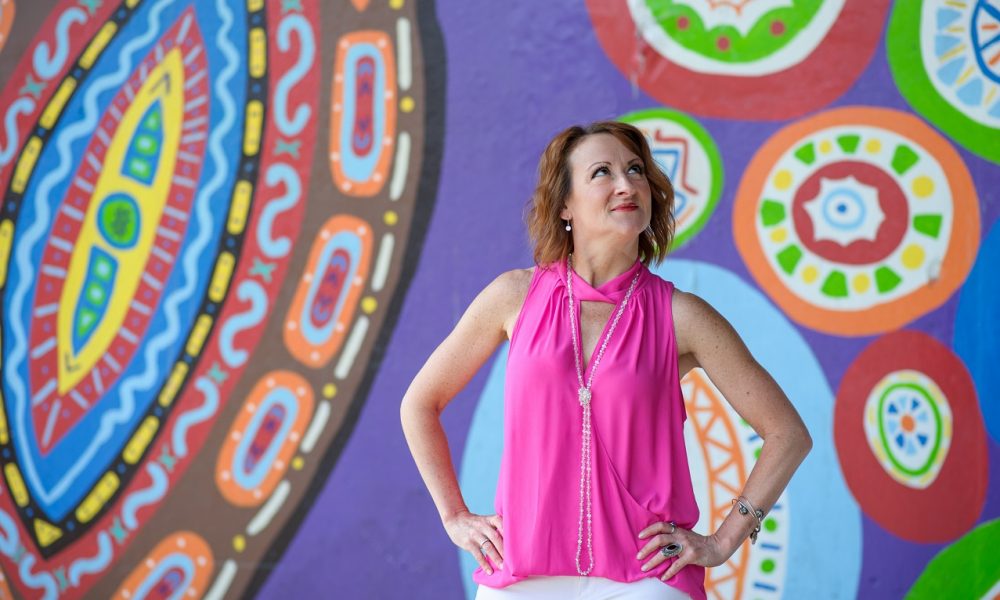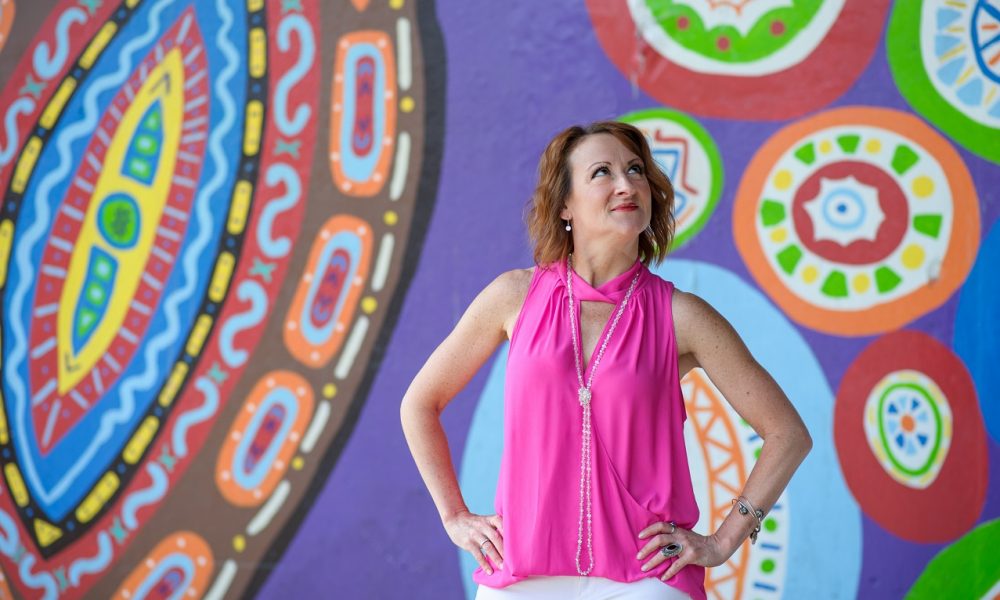 Today we'd like to introduce you to Sue Koch.
Sue, let's start with your story. We'd love to hear how you got started and how the journey has been so far.
The first 15 years of my career went as expected, and presumably could be a 'success story', on paper. I moved quickly from software analyst to SVP. I worked for big name corporations and rapidly growing tech-startups. Following traditional expectation, my workaholic mentality accelerated me up the ranks in both position and salary but also sent me into a world of migraines and anxiety attacks.
I knew there had to be something else. I just didn't know what it was. I kept waiting for signs as if a map would fall before me. Instead, that sign smacked me in the face when I missed what should have been my last phone call with my father. It was a big software release night, so I got online with my team until 2 am and decided I'd talk to him tomorrow. That day never came.
At this moment, I knew I had to create something for myself. I pursued what was at the time, a more esoteric concept – life coaching. This journey gave me the confidence to do something "crazy". In July of 2009, I walked away from a six-figure salary and SVP role. That very thing that my father was so proud I'd attained was the very thing that took me from my last moments with him.
I'd saved enough cash to start my own business during this time. It allowed for some travel time and a runway to start a business on my own terms. As you probably know, looking back, July of 2009 was NOT the best time to quit a "comfortable" job. The economy tanked and with it went every bit of my savings. All of it.
I refused to go back to that world. So with not a dollar left to my name, I jumped into these great tools called LinkedIn and Twitter to grow my business. With a background in software and systems design, I took quickly to the usability of these tools. And hey, free marketing! But, tooting my own horn was not my comfort zone. So instead, I shared valuable information with people; things to support them in life and business. Much to my surprise, it worked! I was offering business systems & technology consulting based on my very strong background in that area.
Eventually though, it was the clients I never expected that turned my business plan on its head. People came to me asking, "I don't want to hire you for what your website says you do, I want you to teach me to do what you did: use social media to grow my business."
That was the big lighbulb moment. As I found myself at the desks & whiteboards of other business owners walking them through social media strategy and teaching them to use these tools, I found myself FINALLY realizing the true meaning of success. Not a title. Not a salary at the expense of sanity. It was making an income doing something you absolutely enjoy doing. I realized that I actually had a right brain and it became best friends with my left brain. From here, my social media consulting business was born.
Today, as a Social Media Success Catalyst, I help businesses develop social media strategies unique to their brand, and empower them with the knowledge to implement it with success. I teach and train companies locally, and have also spoken nationwide for companies like Accenture, Oracle and the National Association of Realtors.
I've found joy in doing what I love most: speaking, training and arming others to create success.
Overall, has it been relatively smooth? If not, what were some of the struggles along the way?
There have definitely been several rocks in the road. First I lost everything I'd saved up to start my business. Out of desperation, I'd interview for other jobs, but I knew I did not want to go back to that world. I'd actually get a pit in my stomach when I did get a job offer. It seemed crazy to turn that down when I had no money left, but it lit a fire under my butt.
I've wasted $1000s on programs and services that I really thought I needed and were scam-worthy if not simply unnecessary. A big lesson in trusting your gut.
I learned a lot of lessons along the way, as most business owners do. Partnering with the wrong partners, too much time and money invested in subpar networking. Learning the right and wrong kinds of clients to work with. Spending way too much time looking at others who were way ahead of me and judging or criticizing myself for what I'd missed.
I'd say one of the greatest lessons learned from struggle is faith. Faith that your time will come. Faith that every crappy moment is a lesson to strengthen your future. Faith that when a door closes and even better one opens. It really does!
Social Media Success Catalyst – what should we know? What do you guys do best? What sets you apart from the competition?
As a Social Media Success Catalyst, I help businesses develop a social media strategy that works for their unique brand and implement with success. I do this through workshops, training, and speaking.
What I'm most proud of, is that I've been able to help others just like me, grow their business on a small budget by creating powerful relationships online. Getting clients is one thing, but the idea of sustaining your business on your own terms is quite another powerful gem. I'm proud I've been able to do that for myself for almost ten years, and that I've helped others do the same.
I get a lot of feedback after speaking and training engagements that I've motivated and energized people to do things they otherwise wouldn't have had the confidence to do. Also that I'm "the real deal". And this means a lot to me. There are a lot of companies doing social media, and it is very easy to repeat a strategy template or training presentation. But I want to know my audience and their audience. Everything I do comes from a coaching mindset & customized approach. It's not just about transferring knowledge but doing it in a way that every person can make it their own and find success without feeling overwhelmed as they grow in the digital space.
What is "success" or "successful" for you?
My past view of success was the traditional mindset of climbing the ladder, the big title and salary. That view left something critical out. Wellness, happiness, and freedom.
Today, success to me is getting up and enjoying what I am doing and who I am doing it with. The freedom to take my dogs for a walk at 3 pm on a Wednesday, to not get up until 9 am if I don't want to, and even work on a Saturday afternoon because I love what I'm doing.
The freedom to say yes to the clients I'm energized by and the knowledge to refer out the ones I know will simply be too much energy or that I can't dedicate my all to at the time.
This kind of abundance is success.
Contact Info:
Image Credit:
Angela Garbot
http://www.AngelaGarbot.com
http://www.facebook.com/agarbot
Twitter: @PhotosByGarbot
Getting in touch: VoyageChicago is built on recommendations from the community; it's how we uncover hidden gems, so if you know someone who deserves recognition please let us know here.