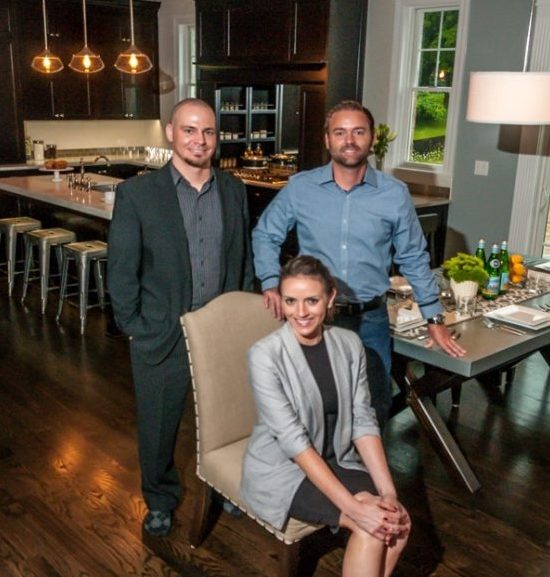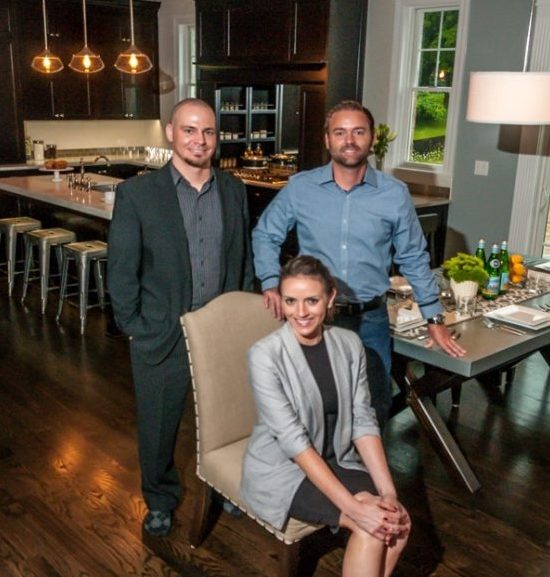 Today we'd like to introduce you to Michael and Jackie Graniczny.
Today, Sublime Homes is owned and managed by three close family members. Michael Graniczny, CEO, and Jacklyn Graniczny, Design Director are brother and sister, and Brandon Raimondi, CFO, is a first cousin of theirs. The trio are proud to be building a company that not only provides Clients with astounding homes, but also accomplishes this through the practice of Grace, Honesty, Humility, Innovation, and Upliftment. To truly understand who Sublime Homes is however, you must know where Michael, Brandon, and Jacklyn have come from.
Michael has been in and around the construction industry almost as early as he can remember, as his father owned a homebuilding business. Michael joined his father on job sites gaining invaluable hands on experience throughout his childhood and teens. At the early age of 21, and with only five thousand dollars to his name, Michael pursued his dream of becoming a professional homebuilder. As a sole proprietor and entrepreneur, Michael grew his first company into a multimillion dollar venture, providing quality homes to its clientele. Before the great recession of 2009, Michael had built many homes in the Chicago Southland. During the first couple of years of that great recession, when almost no one was building new homes, Michael's entrepreneurial spirit manifested various other ventures, but Michael always knew building homes was the only true venture in his heart.
Brandon took a quite different road to being an owner of Sublime Homes. Through his teens, Brandon worked in various trades. These years of experience in the field, and the guidance of his parents, helped Brandon recognize the value of a college education. He graduated from Western Illinois University in 1999 with a Bachelors in Business – Accountancy. Through an 18 year career as a CPA, he has risen through various industries to become a C-Suite professional. On a personal level, Brandon has experienced the nightmare of purchasing an older home with a myriad of hidden problems. The stress, worry, and true financial and mental burden was a life-changing series of events for Brandon. This along with his giving heart has provided an enormous amount of motivation to help build a company that provides beautiful homes with the utmost quality. His personal goal, which is a shared goal of the Sublime team, has and will always be to make sure ever client of Sublime Homes does not experience such pain.
Jacklyn knew she was destined to pursue a career in design at a very young age. It was something that she was exposed to while growing up around and being very involved in her father's homebuilding business. Directly out of high school, Jacklyn began working for her brother, Michael, at his first homebuilding company. During this time she grew her knowledge of the homebuilding process, but was also able to obtain her Bachelors of Fine Arts in Interior Design from the International Academy of Design and Technology. She began her professional design career in 2005 as a residential designer for various home builders in the greater Chicagoland area. Feeling the need to grow her skills even more, Jacklyn made the transition to kitchen design in 2008 when she was recruited by Christopher Peacock. At the age of 27, she relocated to San Francisco at the request of Christopher Peacock to manage their showroom in the San Francisco Design Center. During her career, Jacklyn has worked on an array of design projects in various locations throughout the United States.
In 2011, Michael and Brandon launched Sublime Homes, a luxury home business in the South Suburbs of Chicago. They started with almost nothing besides their talents, pulling financial resources from retirement plans, personal savings, and other borrowings. In those first couple of years, the team worked diligently to start building its brand. Working day and night, wearing all hats, they began to gain some traction, but they needed more. The motivation to provide beautiful, quality, awe-inspiring homes was always strong, but the ability to do so was truly bolstered when, in 2014, Jacklyn joined Michael and Brandon in Sublime Homes as the Design Director. This is when the Company really began to take off on the talents of a longtime builder, a career accountant, and a professional designer. 2014 is also when Sublime Homes made the conscious decision to focus on the Northwest Indiana market, relocating its base to St John, IN. The Sublime Team felt that this market was stronger than the South Suburbs of Chicago, but also that it was severely underserved in the higher-end home market.
From 2014 to today, Sublime Homes has continued to grow, building custom to semi-custom homes, and developing land within an approximate 50-mile radius of St John, IN. Throughout this time, Sublime Homes has worked diligently to build its brand, perfect its services, and nurture its relationships. Almost every year, the team has been able to double its activities from the prior year. They expect this trend to continue. The Company has also maintained an almost perfect review rating, which is helping to achieve the goal of being the premier design-build firm in Northwest Indiana and surrounding areas.
We're always bombarded by how great it is to pursue your passion, etc – but we've spoken with enough people to know that it's not always easy. Overall, would you say things have been easy for you?
The start and growth of Sublime Homes has been anything but a smooth road. Some of the greatest challenges have been as follows.
1) Capital – Until very recently, the lack of financial institutions willing to finance any real estate deal for Sublime had forced us to get very creative when approaching land deals. We have employed a variety of Seller financed arrangements to address this issue. Some examples include:
I. Traditional financing arrangements directly with land owners that call for standard finance payments.
ii. Financing arrangements with land owners whereby they are compensated when we sell lots, much like a partnership.
iii. We've also employed alternative arrangements where we list our homes on the land owner's property, helping them move their lots and allowing us to sell our homes, making for a win-win relationship.
2) Limited Human Resources – As with a lot of small businesses, the Owners of Sublime Homes have had to put in an enormous amount of hours, wear many different hats, and make many personal sacrifices. It's been a challenge to find the right people to fill out the team below the Owners.
3) Vision Pushback – Our vision to be a builder that truly caters to the customer, ensuring that they receive everything they are looking for in their new home, has created pushback in a number of areas. It requires us to select and guide our Vendors and Subcontractors carefully to ensure that they provide that high level of service that isn't always common in the home-building industry.
So let's switch gears a bit and go into the Sublime Homes story. Tell us more about the business.
Sublime Homes is primarily a Design-Build Firm, focusing on the second time homebuyer and up. We provide a portfolio of homes, as well as building completely custom homes. We are known most for our beautiful designs. Jacklyn, Design Director, believes that partnering with the client early in the design-build process encourages the success of the project and promotes long term client relationships. With Sublime Homes she works closely with clients to select interior and exterior finishes that reflect the homeowners' tastes and the unique style of each custom home. Jacklyn's guidance enhances and simplifies the decision-making process for our clientele, bringing knowledge of industry trends, new products, and current design ideas. Clients really appreciate that we are flexible to their desires, meaning that they are not forced into selecting from a limited number of designs.
Overall, we are proud of everything that we are doing, but the following is a list of some of the main sources of pride.
1) We're proud of the reactions and continued love that we have received from our clients. Observing their extremely positive reactions when they see the quality and beauty of their new homes, has been extremely gratifying.
2) We're proud that we have, and continue to build a successful company with nothing much more than an unwavering drive to do so.
3) We're also very proud of giving back to others and the community. Part of our business plan is to give 10% of our net income each year to local organizations to help uplift the communities that we are in.
Has luck played a meaningful role in your life and business?
Honestly, we do not believe in luck, whether good or bad. We believe that life will give you what you put into it. Sure, we've experienced what most would call positive and negative situations, but we always try to address each with a non-emotional frame of mind. We make all decisions by considering our core values of Grace, Honesty, Humility, Innovation, and Upliftment. This has helped us to remain level-headed and successful through good and bad.
Pricing:
The Madison – A 2,575 sqft ranch is offered at $419,900 w/o land.
The Jacklyn – A 3,300 sqft two-story is offered at $489,700 w/o land.
The Colette – A 4,300 sqft two-story is offered at $554,700 w/o land.
Contact Info:
Address: 9421 Joliet Street
St. John, In 46373
Website: www.sublimehomes.com
Phone: 219-228-2280
Email: dreamhome@sublimehomes.com

Image Credit:
The interior design photos were shot by Paula Boyle Photography.
Facebook: https://www.facebook.com/paulaboylephotography/
Website: http://www.paulaboylephotography.com/
Getting in touch: VoyageChicago is built on recommendations from the community; it's how we uncover hidden gems, so if you know someone who deserves recognition please let us know here.