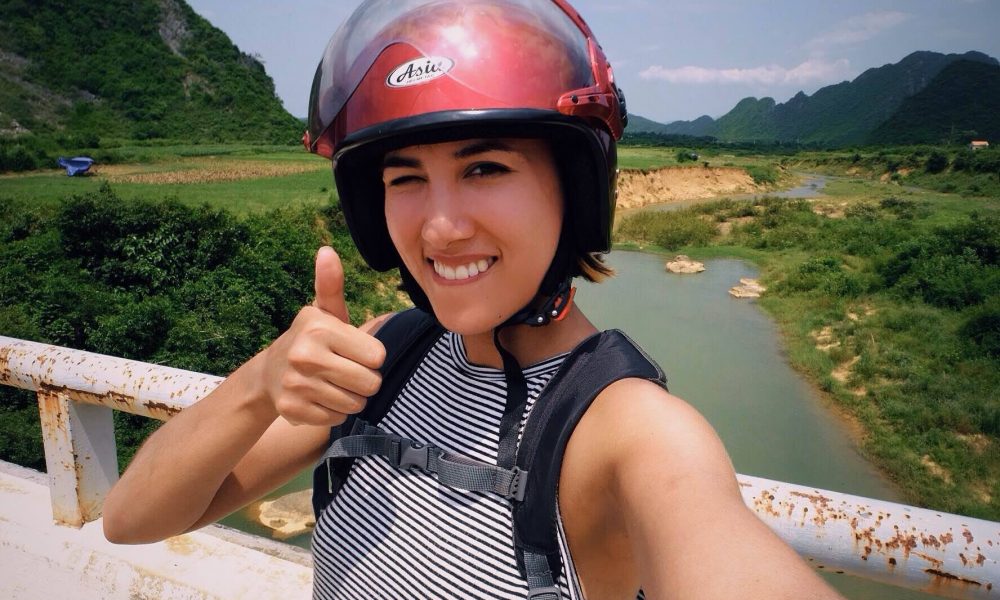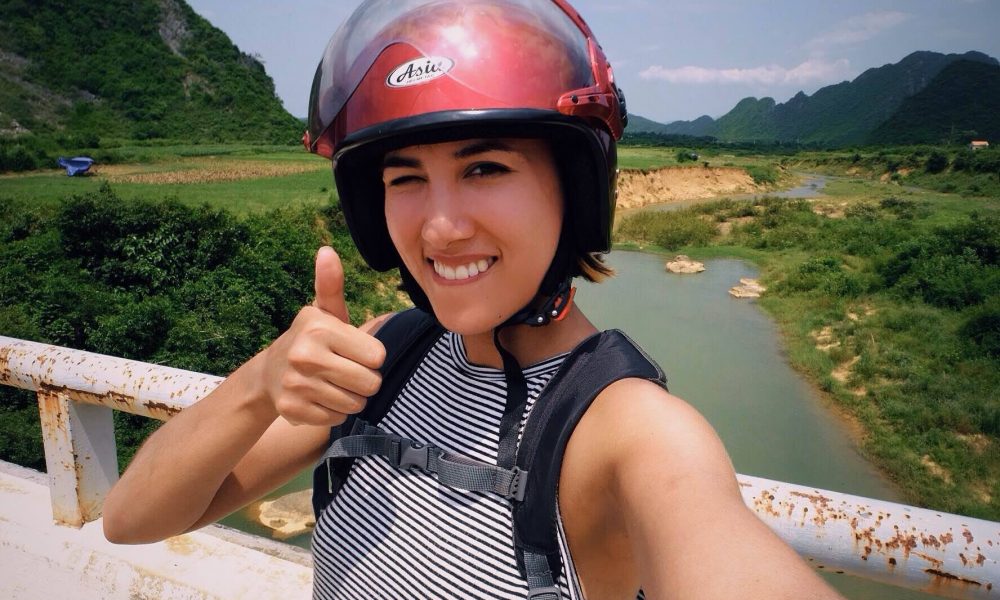 Today we'd like to introduce you to Stephanie Jensen.
Stephanie, please share your story with us. How did you get to where you are today?
While I was growing up, my parents were always taking pictures. They used film photography as a way to document my childhood and preserve our precious memories. I continued this practice when the Sony Mavica, the first digital camera (which used a floppy disk to record images!), came out in the late 90s. I remember bringing it to school and using it to document my social life. I'm a pretty sentimental being. I took pictures because I was afraid I'd forget my memories in old age. I would go to Walgreens and print photos of my friends and plaster them all over my teenage bedroom. By the time I got to college, I was constantly snapping photos with a small digital camera, then sharing those moments on Facebook almost like a photo journal.
In college, I studied law and fully intended on going to law school. This career choice had been ingrained in me since childhood. Frankly, my family did not have a lot of money. My father was a special education teacher in underprivileged schools on Chicago's south side, and my mother had immigrated from the Philippines and was still completing her education when my younger sister was born. Creativity was never a priority; it was just a hobby. One thing we practiced, however, was reading together. My mom would take me to the public library every week and I'd walk home with a tote bag stuffed full of hand-picked books and we'd read them together every night. This is how my love for stories was born. Photography is my way of telling stories. But my parents wanted me to have a prestigious career and, consequently, a better life than they had had. I coasted through school and never really thought about where I was heading because it seemed to be predestined.
As soon as I entered the legal field, I found that it was not at all the exciting, romanticized environment I saw portrayed on Law & Order SVU. I had some areas in which I wanted to gain expertise but it seemed like getting a foot in the door was impossible. I started a paralegal job at a small personal injury firm making $10 an hour with no sick pay or vacation time. I put my head down and worked hard, but a cognitive dissonance arose in me. I remembered learning about Karl Marx and his essay titled Estranged Labour. In it, he talks about "the worker", who, having produced work that exists outside of himself, work that "does not belong to his intrinsic nature", ends up becoming alienated from the work and, ultimately, himself. In other words, if we aren't working for ourselves, and instead producing labor for someone else, we are objectified; we experience a loss of self. We are therefore estranged from our "spiritual aspect", our "human aspect". I cried as I read his essay because it described my emotions perfectly. I thought about all the time spent hunched over a computer pretending to do work, reading travel blogs and shopping online, trying to escape my mundane reality.
While reading those travel blogs, I found my answer through the world of TEFL (Teaching English as a Foreign Language). It seemed so easy: obtain a teaching certification, apply anywhere in the world, and travel to your heart's desire. I quit my job, moved back in with my mom and signed up for a certification course. Three months later, on January 1, 2013, I boarded a plane bound for Kuala Lumpur, Malaysia, where I was to teach English for a year.
I brought a compact digital camera, but the heat, humidity, and active lifestyle made it difficult to take care of electronics and my camera quickly gave out. After my cellphone was stolen, my dad bought me an iPhone. It was the first smartphone I'd ever had, but most importantly it had a camera. It was the only camera I used for the next two years. My school had 9 weeks of paid holiday time. I spent every other month jet-setting to a new destination. My travels took me to Laos, Cambodia, Thailand, Bali, Myanmar, and Nepal. It was the best year of my life and I documented it all.
Then, just like that, my contract was up and I came home. And I didn't know what to do after that. People think traveling solves all your problems, but I was still struggling to find my purpose here. I remember the day I got the call saying I'd been offered a paralegal job at another personal injury firm and would be doing the same thing I was doing before I left for Malaysia. I bawled my eyes out because I didn't want the job but needed it to survive. I made a resolve to leave this toxic environment and find something that would fulfill me… but what?
In the summer of 2015, my brother gifted me a trip to New York City. I had never been before and was stoked to be visiting one of the most photographed cities in the world. I purchased a DSLR and had no idea how to use it. I kept the settings on 'Auto' for the entire trip but made some great images. The most important thing is the way it made me feel. I was catapulted back to the times when it was just me, my backpack and the open road. Being alone with my camera, concentrating on nothing else but the moment in front of me, completely unbothered by anything else..it's truly a moment of zen, a way of living in the present. I latched onto that feeling and decided to listen to what my heart was trying to tell me; after all that I'd been through, how could I possibly ignore it? As soon as I returned home I signed up for photography classes to learn how to use my camera. I spent a year completing a certification course at the Chicago Photography Academy, which meant dedicating nights and weekends to my craft. But I leaned into it, hard. Something about photography was igniting flames inside of me. I was nurturing creative energy. Regaining the ability to play. Taking on challenges. Making mistakes. Listening to my own intuition. Setting intentions. Accepting blessings. Finding joy and fulfillment. Doors were opening and amazing connections were made. It was exactly like travel, but something I could do as a career. I was awakening from a deep sleep. In photography terms, I suddenly had a "single-point focus", where I could concentrate all of my efforts and create not only the art I desired but also the life I desired.
After graduating from the course, I quit my desk job in April of 2016 to travel for 3 months and build my portfolio in the process. SE Asia had shown me the way before, hadn't it? I'll never forget the intense emotions I felt when I told my boss I was leaving. Delivering the news to him was terrifying, but as I walked out of his office I felt the biggest weight lifted off of my shoulders. I wasn't thinking about failure. Failure was simply not an option. I had no plans but to make plans. I was finally taking control of my life. People ask me if I was afraid to travel or live across the world. One of my favorite books is The Alchemist by Paulo Coelho. The following quote is so important to me because it quelled all of my fears in just two sentences: "Tell your heart that the fear of suffering is worse than the suffering itself. And that no heart has ever suffered when it goes in search of its dreams, because every second of the search is a second's encounter with God and with eternity." In other words, I'd rather try and fail than never try at all and live with a fear of the unknown.
Towards the end of those three months, I booked a spontaneous trip to Tokyo, one of the great cities of street photography, as a sort of gift to myself. I spent a lot of my time there alone. It was the last leg of my trip, so I was very broke and it rained non-stop for the first few days, making it difficult to get around and make photos. I was feeling quite lonely and in a bit of a funk one rainy night when I discovered the Japanese word "Ikigai". "Iki" means life, alive; "kai" means an effect, result, fruit, or worth. Together it means "a reason for being." The Japanese believe everyone has an Ikigai, though it may take a while for one to 'find' it. I cried as I was floored by the timing of this discovery. The next day it was sunny and stayed that way for the rest of my time there. I found my inspiration where I had lost it and my camera never left my hand after that.
I believe that everyone is an artist, and we have the ability to create whatever we desire. We are all born with the gift of creativity. We just have to be willing to follow its lead.
We're always bombarded by how great it is to pursue your passion, etc. – but we've spoken with enough people to know that it's not always easy. Overall, would you say things have been easy for you?
This journey has been far from easy, but the time I spent traveling taught me a lot about navigating failure. Travel is an amazing teacher. You have to learn to pick yourself up and move forward when things don't go as expected. I can say the same thing about photography. I have always loved the unpredictable, uncontrollable, serendipitous art of street photography, but I used to get really upset over missed moments. Capturing a good moment always feels euphoric with the knowledge that that moment can never be recreated. But I would spend too much time lamenting a missed shot. Do you know what I realized? What was happening during my frustration was that I was already missing another moment. I had to learn to accept it and keep my head up, or the moments would continue to pass me by.
I was unemployed for a year after returning home, living off of my savings until it was gone, digging myself deeper into credit card debt. I spent a lot of time working for free or low pay, and I still do. One of the biggest challenges of being an artist is that your work is not always valued. I'm often approached by people who need photos but did not set aside a budget for photography and expect me to donate my time. Time is the most valuable resource we have. And if you don't recognize the value in your own work, no one will. When I calculate my rates I include my time shooting, transportation, the costs of maintaining, insuring and renting my equipment, the software I use to edit and deliver images, time spent editing, and the list goes on. It's like running any other small business.
Another challenge is finding a balance between work that pays and work that is personally fulfilling. At this stage in my career, it's sometimes difficult to land a gig that provides both of those aspects. I've had to shoot things that I wasn't super excited about simply because I needed the money. Walking this line is dangerous because it's easy to become alienated from your work. When this happens your art and your soul tend to suffer just as Karl Marx philosophized. It's so important to continue creating for yourself. Another great piece of advice from a mentor of mine is to shoot the "boring corporate stuff" like you're doing it for yourself. Get the shots the client wants, then step outside the box and do your own thing. That is the best way to stay challenged and stay true to your art.
We'd love to hear more about your business.
My mission is to use photography as an act of love and solidarity. I enjoy creating a safe, honest and loving environment for my subjects. I want my art to raise awareness, dispel myths, and combat stigmas & prejudice. I strive to use my art as a search for truth by capturing genuine moments, providing an accurate representation of my subjects and giving a platform to unheard voices. The end goal is to create positive change and bring more compassion to the human experience.
What were you like growing up?
I've always been a social butterfly. I was never part of any clique growing up. Instead, I bounced around to different social groups. I could be hanging with the nerds or goths one day and the athletes or preps the next. I was always friends with kids who were bullied or disliked by others, but also friends with kids who were very popular. I loved reading, drawing, listening to music and hanging out with friends, especially at sleepovers. I participated in a crazy amount of sports, from gymnastics and ice skating to tap dancing and ballet. Just like my social life, I never stuck with one thing for too long, that is until joining the rowing team in high school. I put everything into rowing; it was my life for four years. I had a lot of fun growing up. I didn't take school too seriously because my grades were always high. I think life was just one big social event for me.
Contact Info: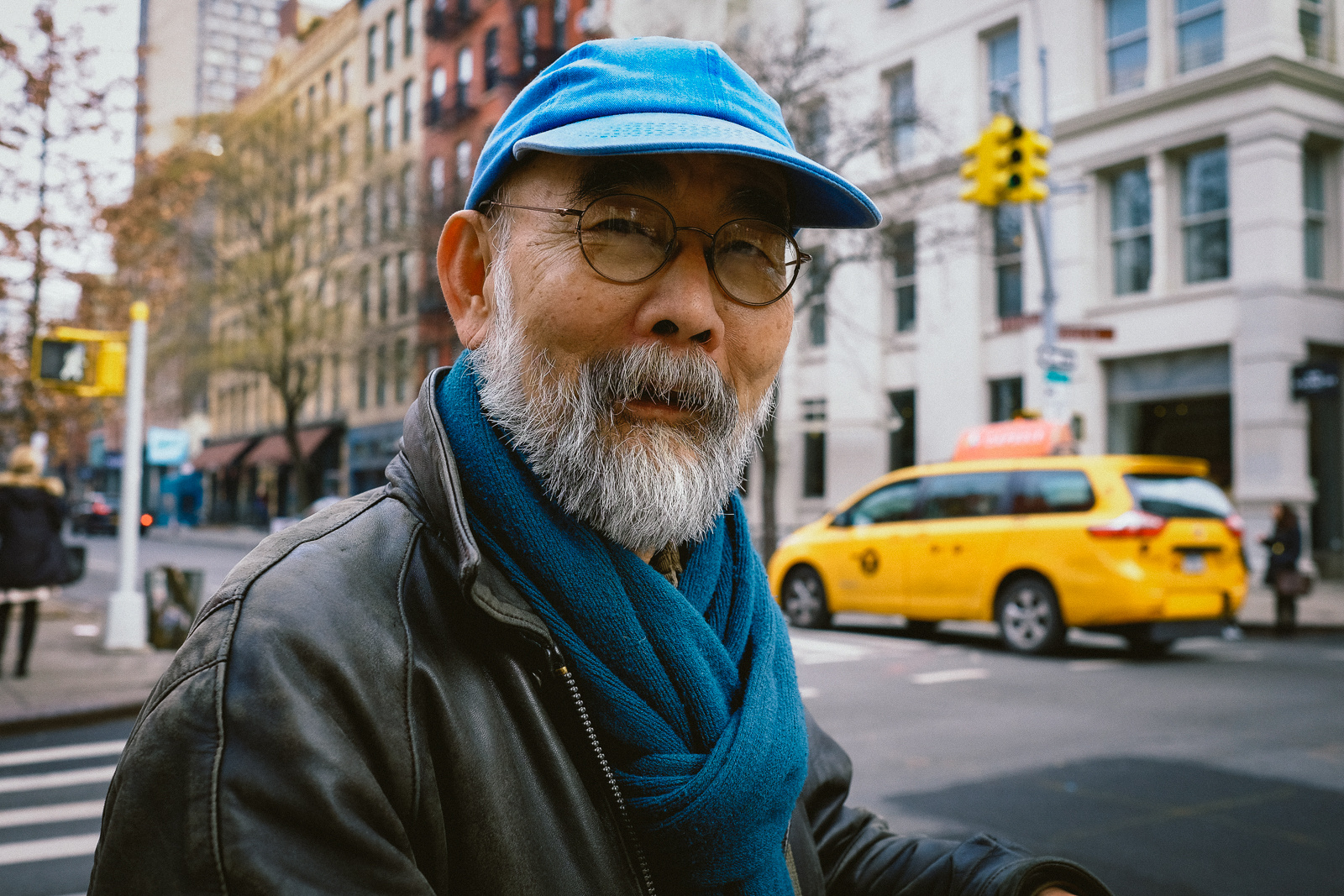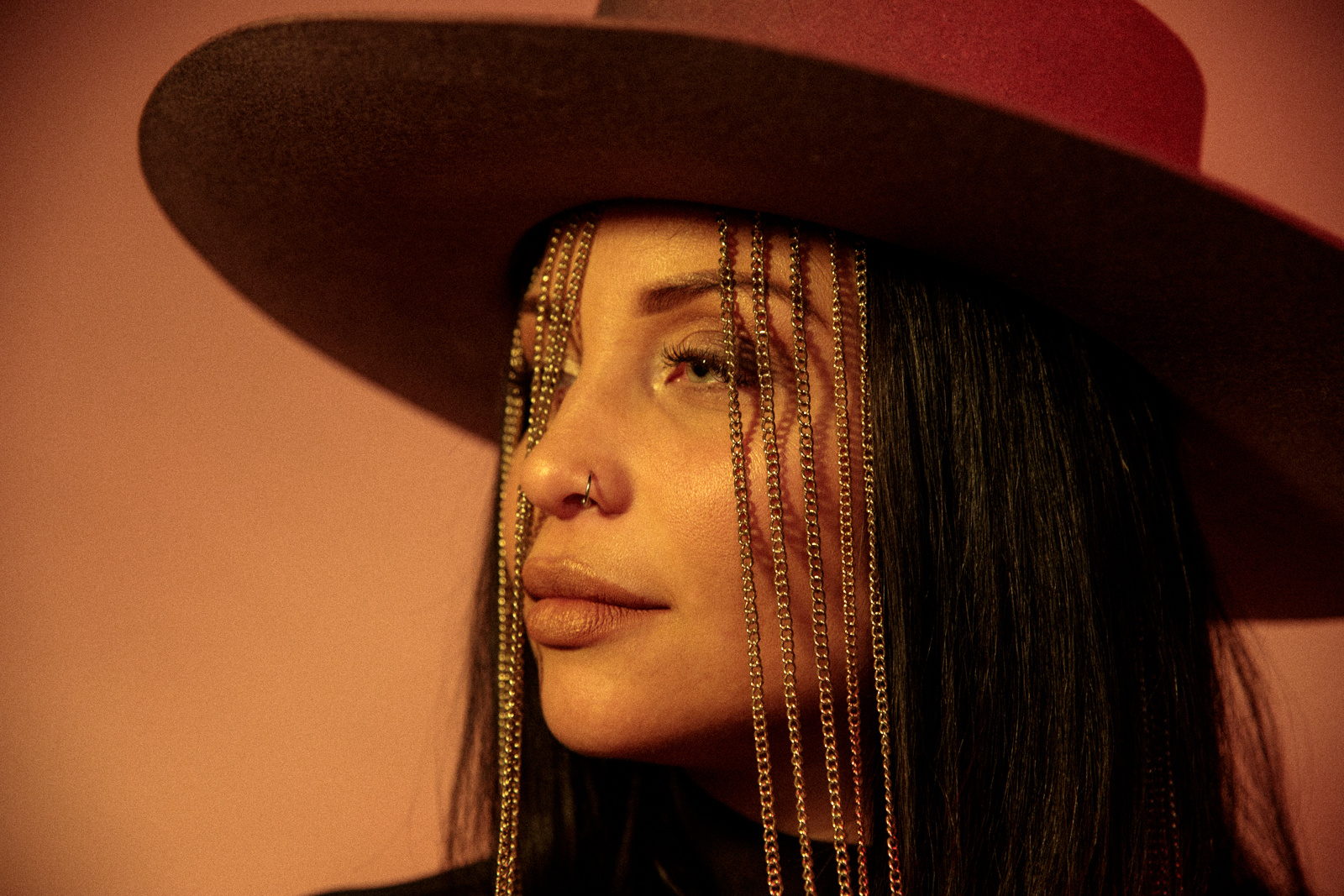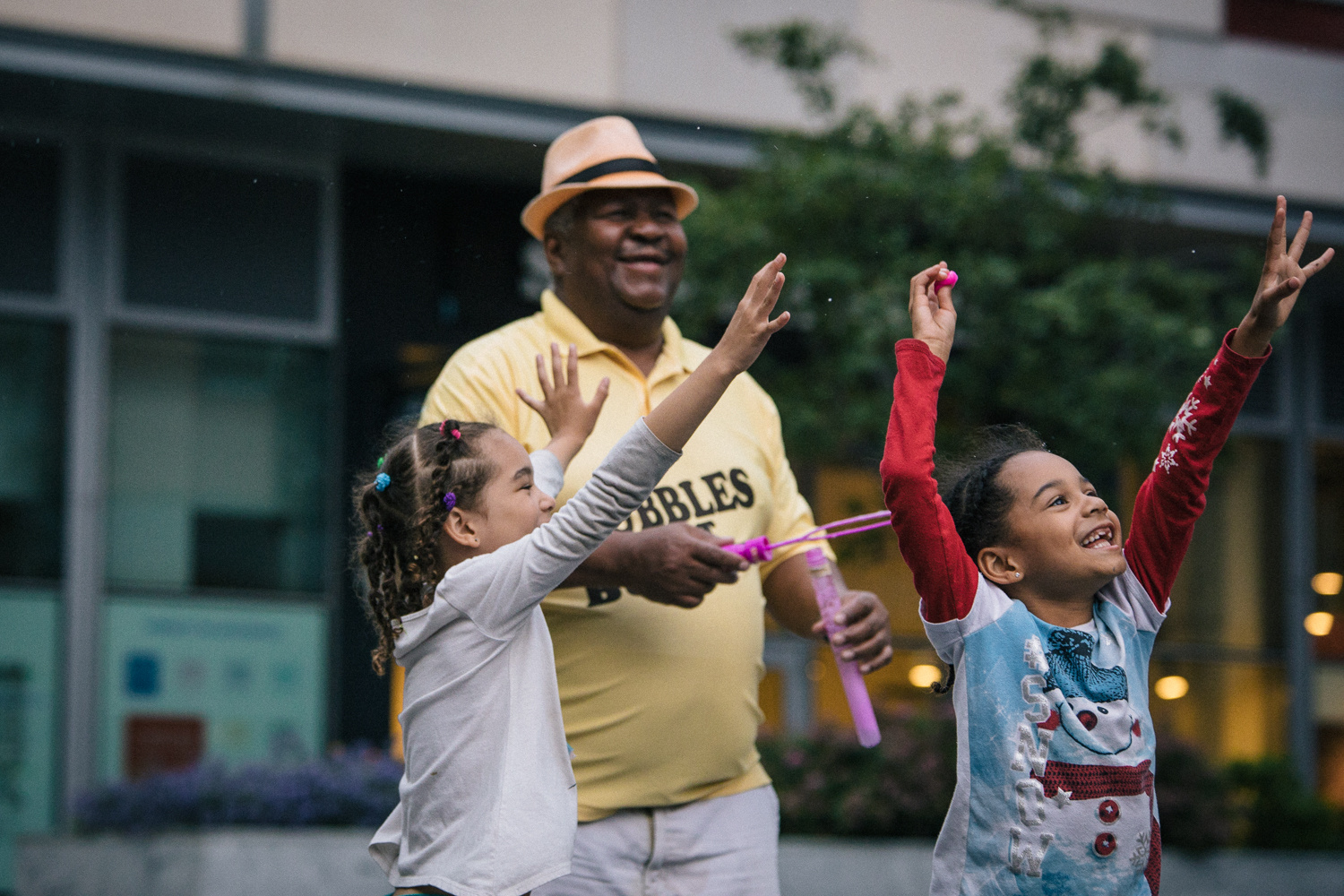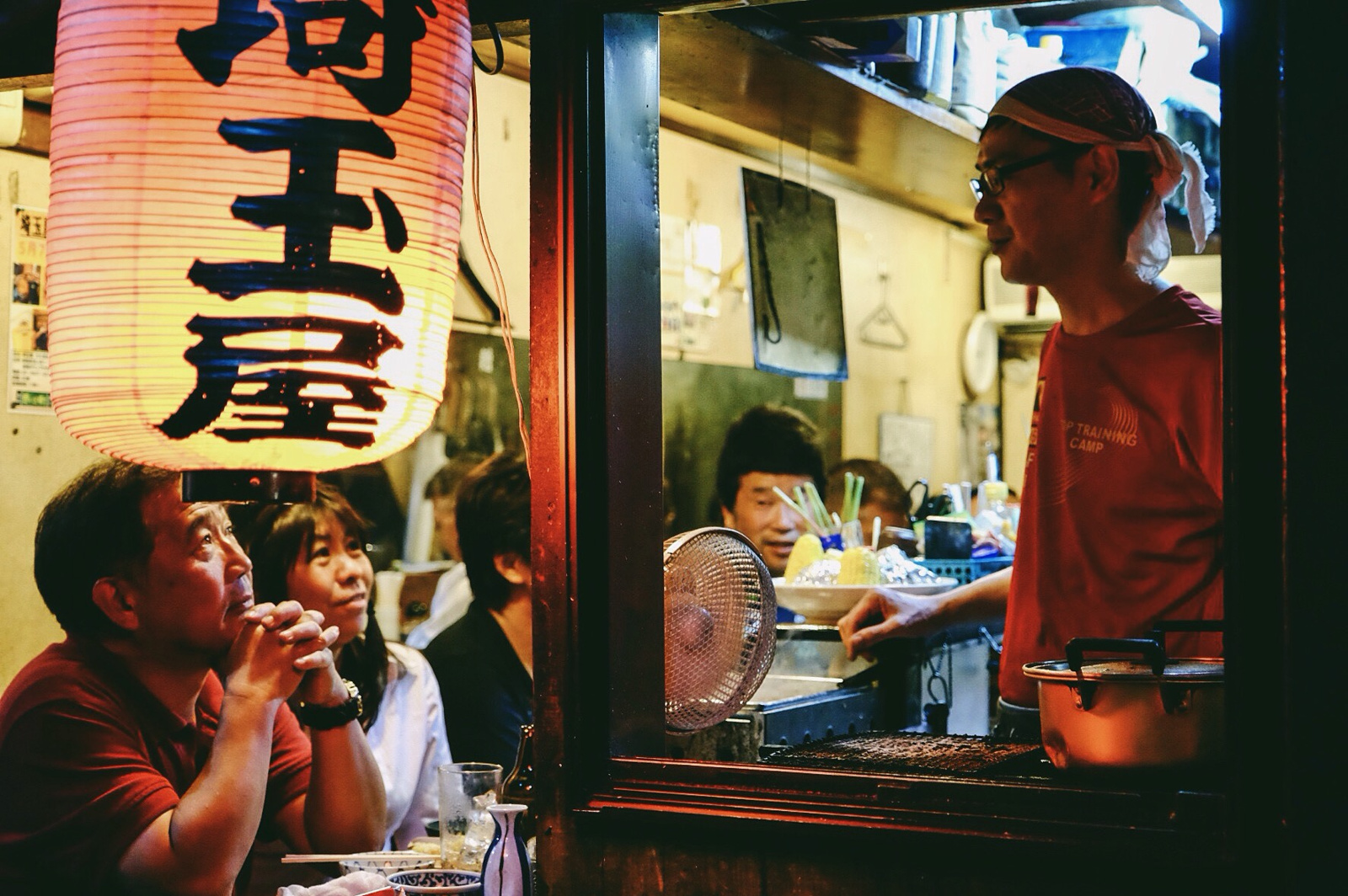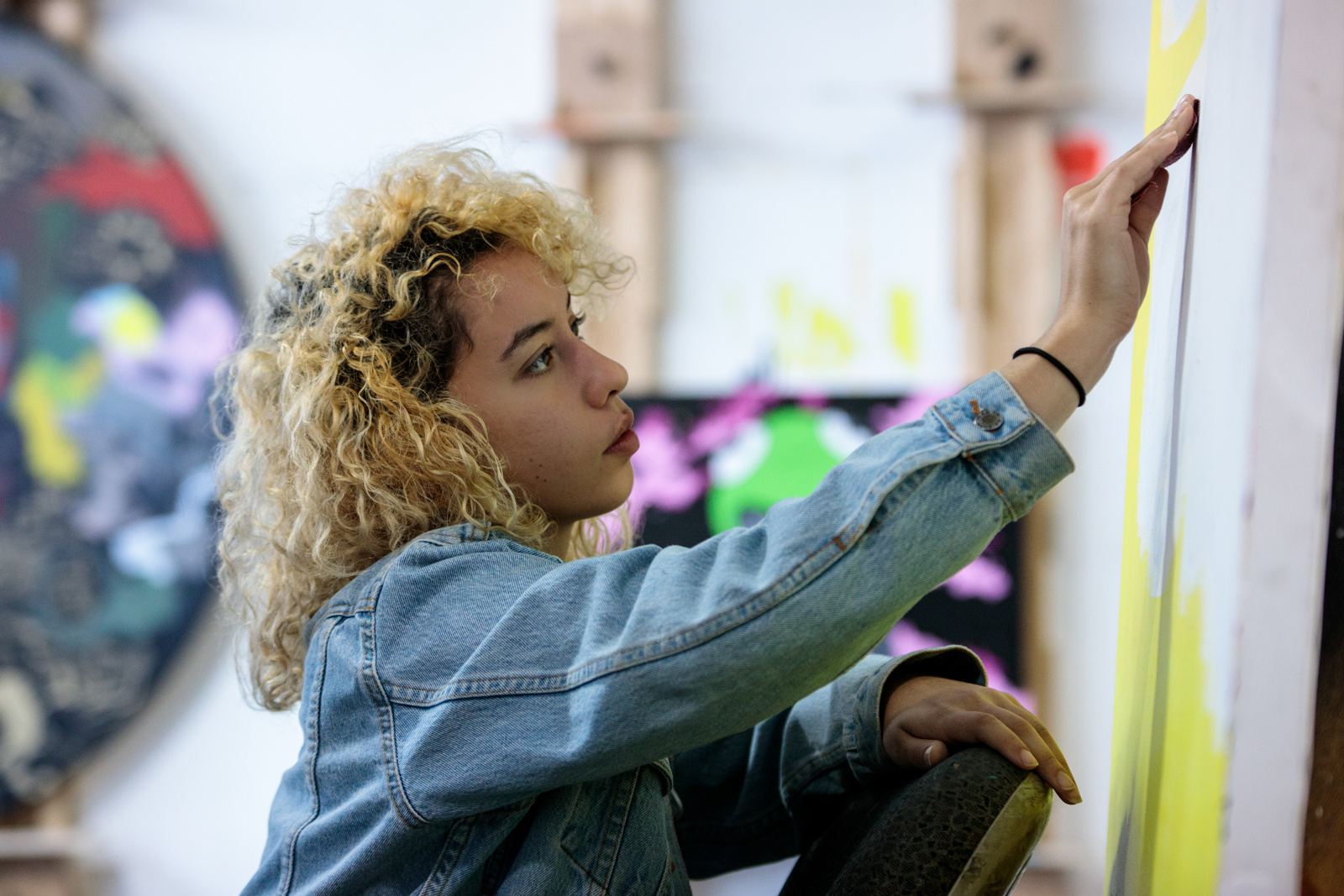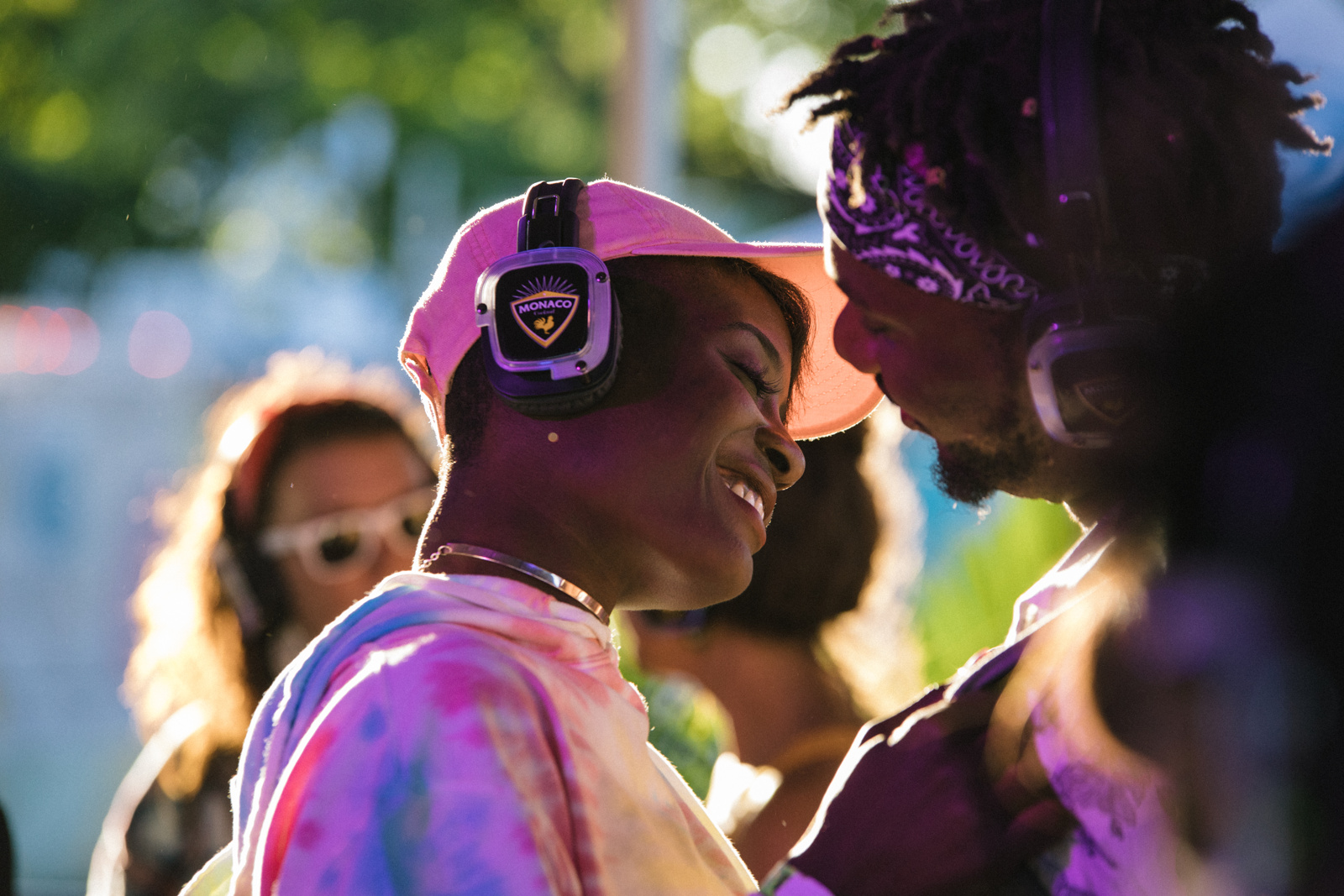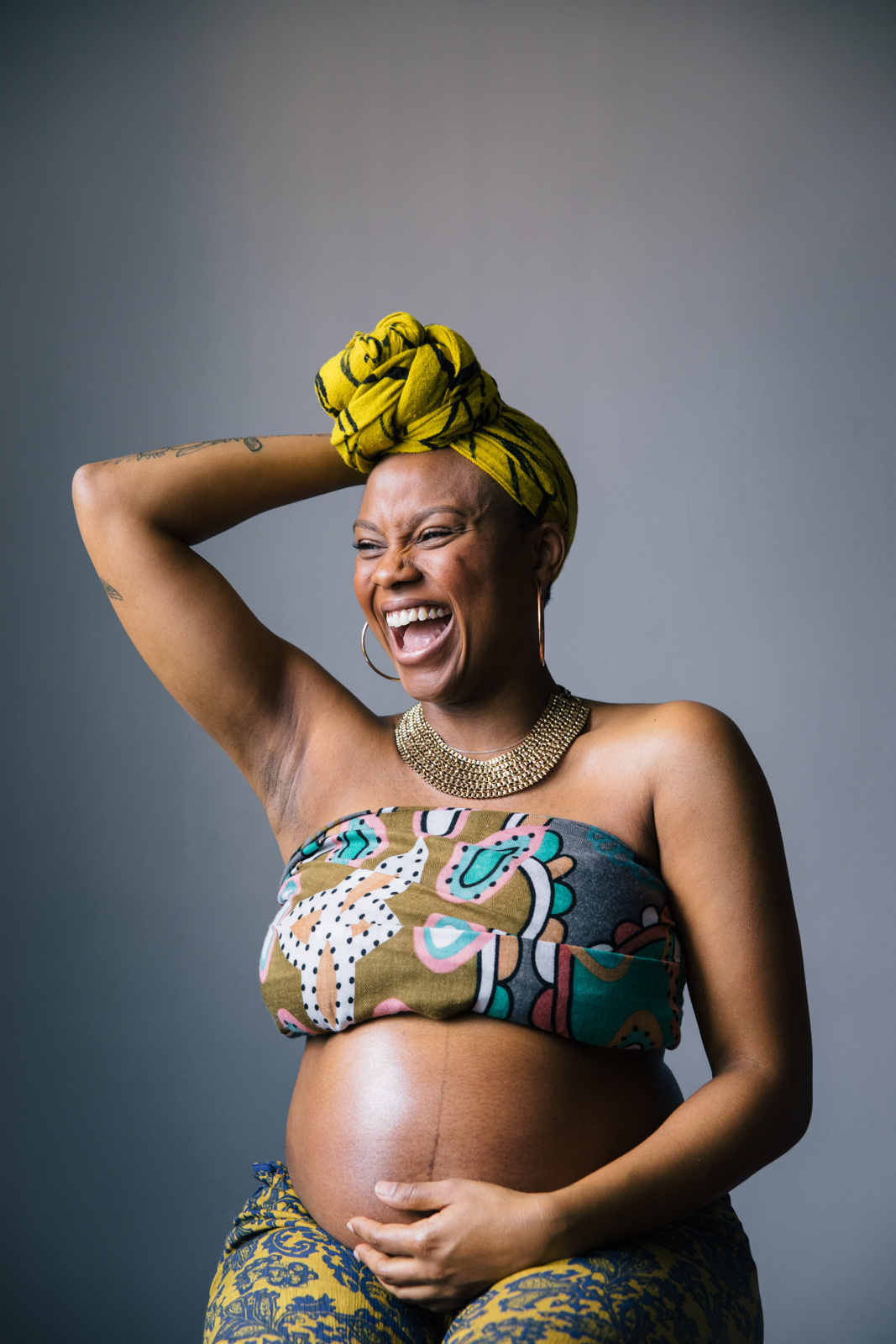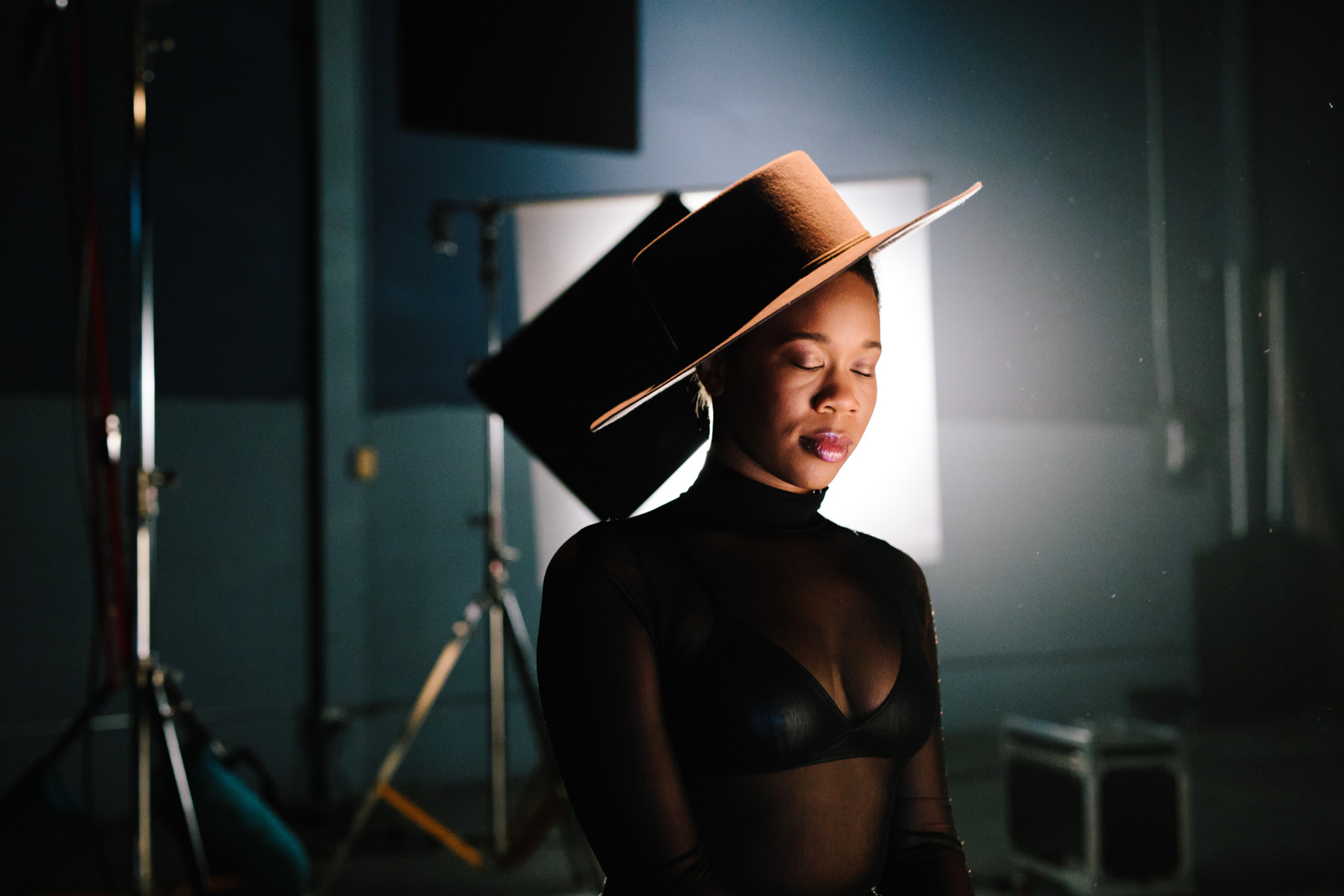 Image Credit:
Stephanie Jensen, 2018
Getting in touch: VoyageChicago is built on recommendations from the community; it's how we uncover hidden gems, so if you know someone who deserves recognition please let us know here.