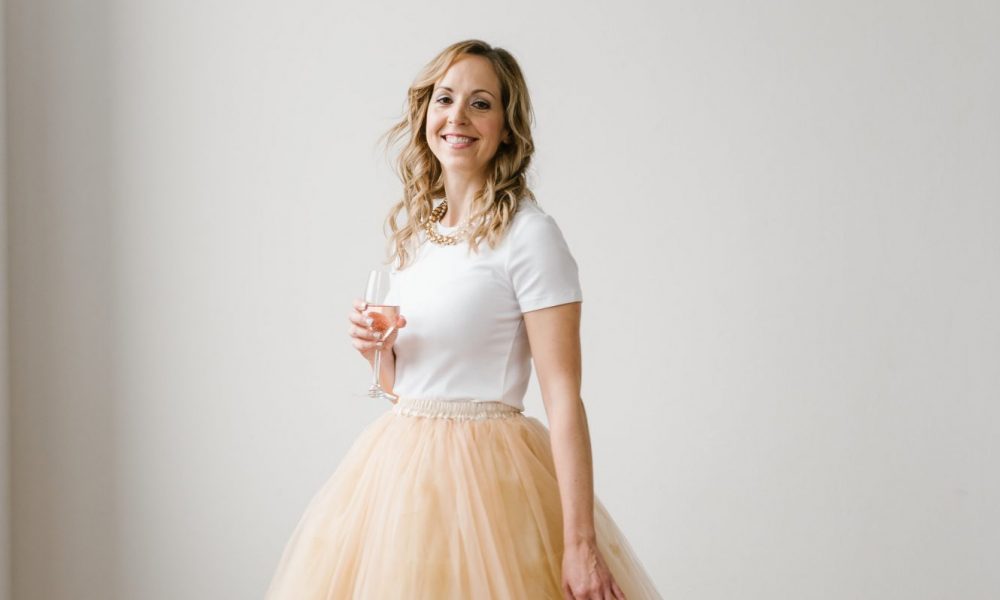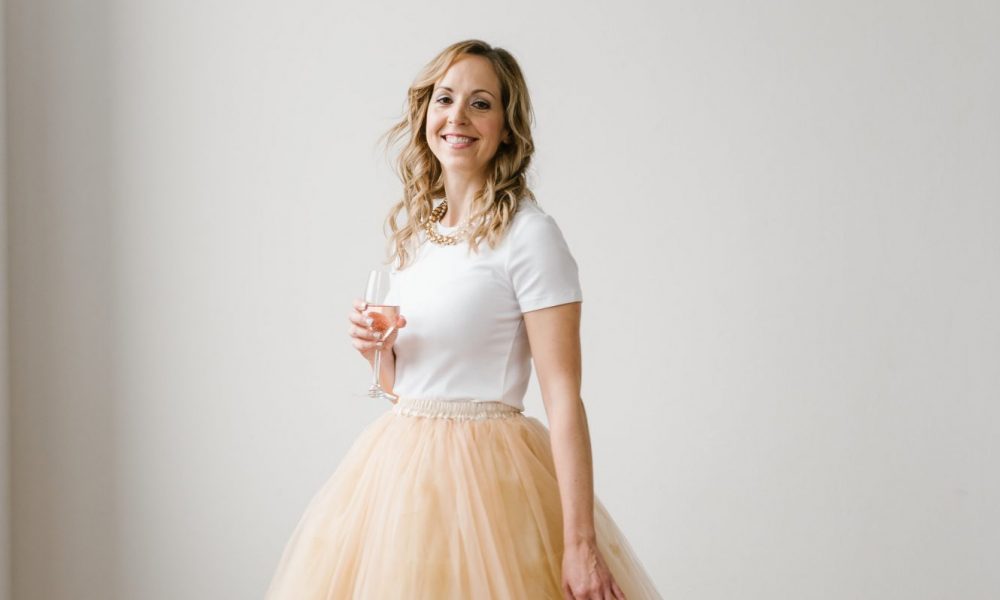 Today we'd like to introduce you to Stacy Mikulik.
Stacy, please share your story with us. How did you get to where you are today?
I practiced law for 10 years before I launched grace + hudson. I always knew deep down that law wasn't for me, but I graduated from an Ivy League college and fell into the trap of buying into everyone else's definition of "success" which included a high paying job with a prestigious title. After I climbed the ladder and landed what should have been my dream position as an attorney, I didn't feel any joy. And then my father passed away in 2014, which really put life into perspective. It was a combination of those two things happening at once that led me to truly understand that "success" is up to me to define, and really has little to do with the number on my paycheck or the title next to my name. It has a lot more to do with what brings me joy and happiness, and how much those things fill up my days.
I have been making jewelry for about 9 years, and even owned a brick+mortar handmade jewelry boutique for a little over a year in 2010 in New Jersey, where I'm originally from. I wanted to give this creative business another try, but do it all online this time and focus more on wholesale too. So I saved money from my day job, educated myself on website design and social media marketing, and designed many of the pieces in my collection. Then I quit my full-time gig and put all my time and effort into launching grace + hudson. If I do something, I go full force. And the added pressure of not having income from a day job makes me work a lot harder to make my dream a reality.
Has it been a smooth road?
There have definitely been challenges! If starting your own business was easy, everyone would be doing it. In fact, the first time I tried to leave the law and start my own jewelry business, I failed! This time, I have a very different mindset, and all of that previous experience to draw upon. I'll tell you that part of the story here:
As I mentioned in the previous question, I knew I never wanted to be a lawyer. About two years after I graduated law school, in late 2008, I took a vacation to St. Thomas and St. John in the US Virgin Islands with a friend. On this trip, I discovered the art of jewelry making (St. Thomas has a huge jewelry industry). Specifically, I visited this beautiful handmade jewelry boutique there which was owned by a woman also named Stacy. Although I didn't know how to make jewelry at the time, I remember exactly where I was standing in the Caribbean Sea when I said to my friend, "I'm going to quit my job and open a jewelry store like that back home." Fast forward about 18 months and many YouTube jewelry making videos later, to when I quit my day job as an attorney and opened my own brick and mortar jewelry boutique in New Jersey, where I'm originally from.
Although I only had the store from 2010-2011, I learned so much and never regretted the chance I took on that store. I was a little naive (the economy was crashing at that time) and a little inexperienced (I was only 29 and my only retail experience was a high school job at the Gap), but most of all, my mindset was all wrong. I didn't have much self-confidence at the time, and so I never truly believed that I deserved a great business, a great life, a job that didn't require 90 hours of my week and didn't bring me to tears multiple times in a day. So the store failed. And I had to return to the practice of law. Over the years that followed, I grew up a little (well, a LOT…losing a parent will do that to you), developed my self-confidence, and worked on my self-worth, and realized that I didn't need to feel like I was selling my soul each day in order to earn a living.
Life just isn't supposed to be that miserable, and I really claimed the fact that I was indeed destined for a greater life. All of that soul-searching regarding what I wanted my life and career to look like led me to grace + hudson. Things have grown so quickly, as grace + hudson isn't even 6 months old yet, and we've done things like pop-up shops on the Magnificent Mile and at SoulCycle downtown, and got accepted to the biggest trade show for fashion and accessories in Chicago called STYLEMAX. I'm so certain that my mindset is what has made all the difference this time.
We'd love to hear more about your business.
grace + hudson jewelry specializes in classic, dainty jewelry with subtle pops of color that transitions well from day to night, the office to a party, and even bridal to every day. Every piece is made to order in Chicago by me, with hand-selected materials, including gold-filled and sterling silver chain. It is more important than ever to take time to appreciate the beautiful things in life that surround us every day, as it's very easy to focus on the negativity and turmoil. My wish is that each person who wears g+h jewelry is reminded of this, and takes a moment to appreciate the beauty around her.
grace + hudson also offers custom design services so that you can design a unique and special piece of jewelry for your wedding day, or to wear every day, or for a friend or family member.
The sophisticated pops of color that I use in my designs makes grace + hudson jewelry perfect for bridesmaids in particular. The colors can be customized to match a bride's wedding colors. No jewelry company is doing bridesmaid jewelry really, really well, and back when I had my store, brides would always tell me what a struggle it was to find jewelry for their bridesmaids that was affordable yet classy. It is my hope that grace + hudson will become the go-to online destination for bridesmaid jewelry. The best part is that the bridesmaids can wear this jewelry again, whether to work, on the weekend, or out on the town!
I am most proud of the charitable component of my business. I wanted to create a business with heart and soul, so a portion of every g+h purchase is donated to a special charity, which changes on a quarterly basis. Right now, I am donating proceeds to the charity that country singer, Kenny Chesney, started to help the victims of hurricanes Irma and Maria in the US Virgin Islands called Love for Love City. (In the prior question, I explained how important St. Thomas was to my jewelry making journey, which is why I picked this charity.)
Is our city a good place to do what you do?
Absolutely! I grew up about 45 minutes west of New York City, so I can speak from a comparative experience. I don't think I could ever gain the exposure and opportunities there that I've had in Chicago. My business isn't even 6 months old yet, and I've already done a pop-up shop on the Magnificent Mile. That just wouldn't happen on 5th Avenue in New York City. I think that's true for two reasons – first, the business owners (whether big or small) in Chicago are so incredibly friendly and willing to help if you just ask and, second, people in Chicago particularly love to support local businesses. There is a real sense of pride in Chicago that I personally haven't experienced in any other city I've lived in. I think this is at least part of the reason why you see smaller, Chicago-based businesses popping up in bigger retail locations. It is that something extra to draw customers into the stores.
Pricing:
The price of grace + hudson jewelry ranges from $40 to $245, with the average being $65 per piece.
Custom jewelry design service starts at $75 per piece
Contact Info: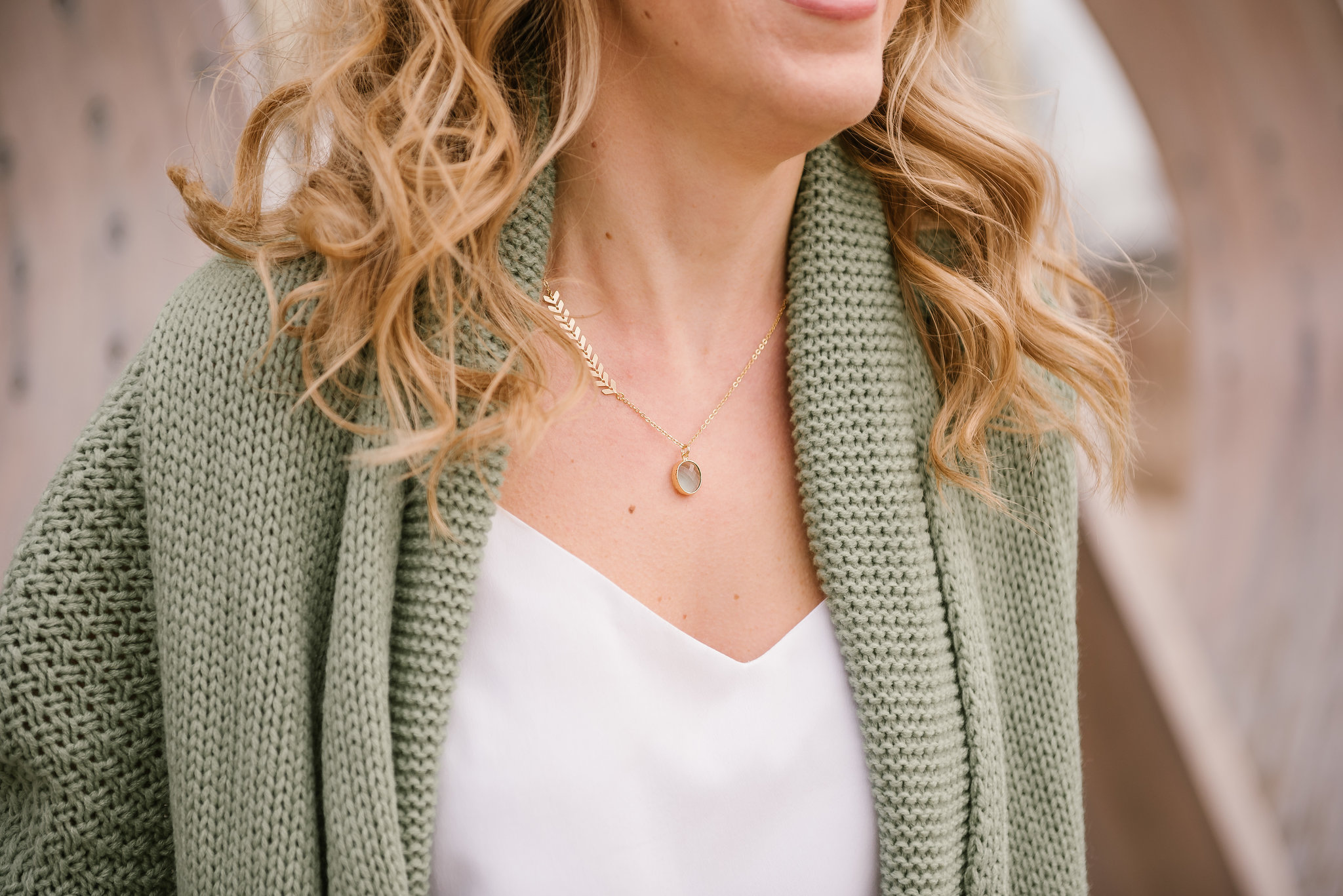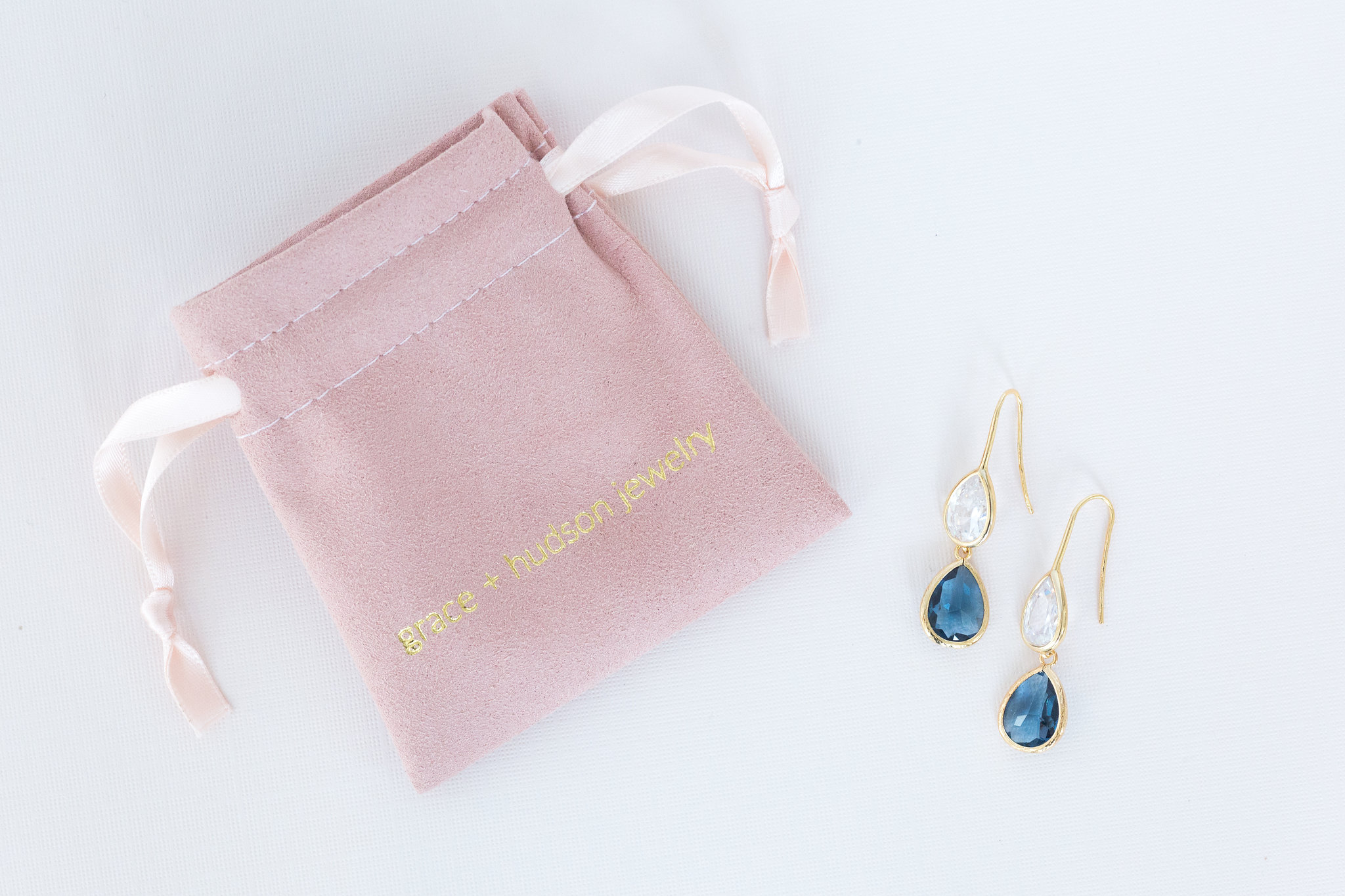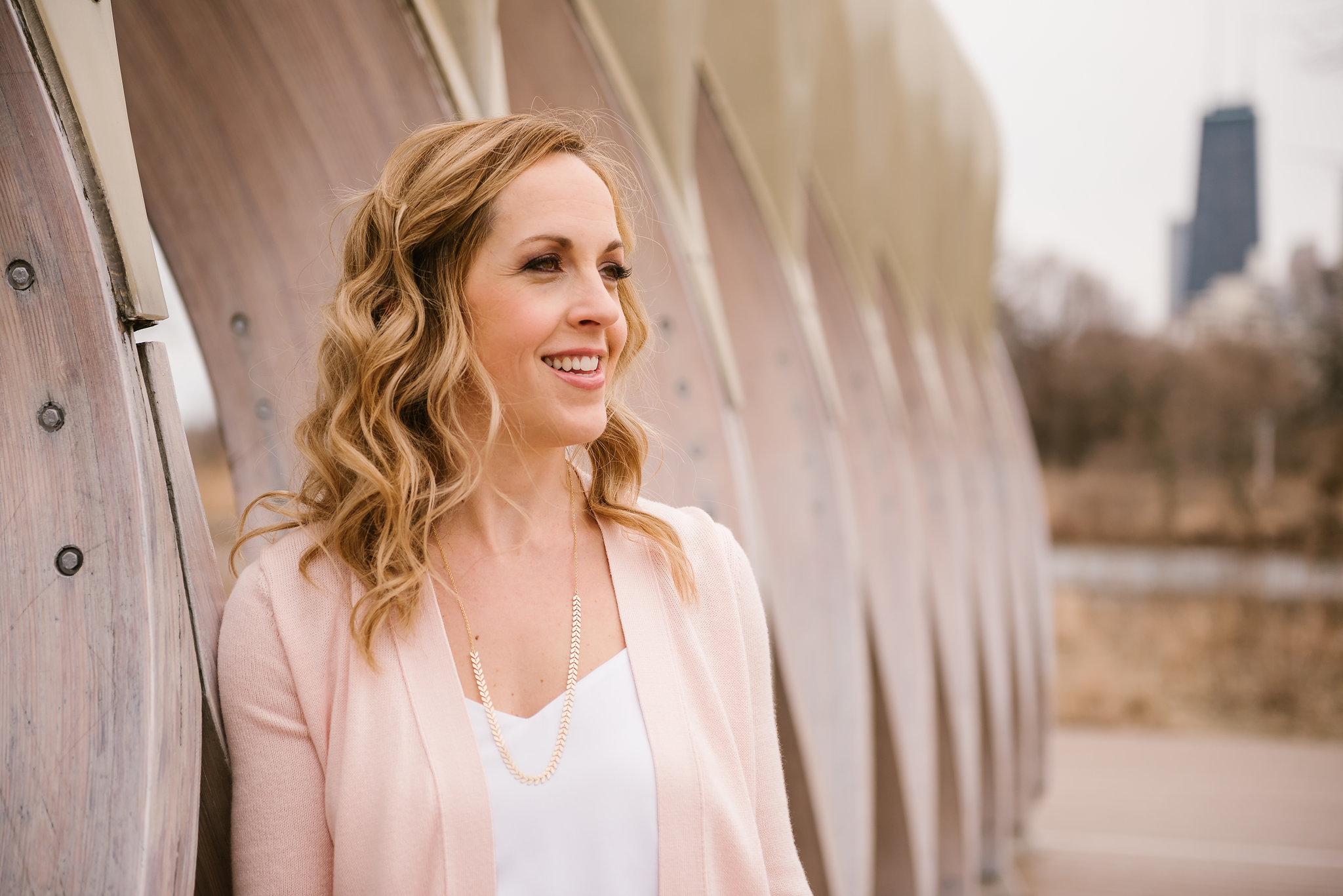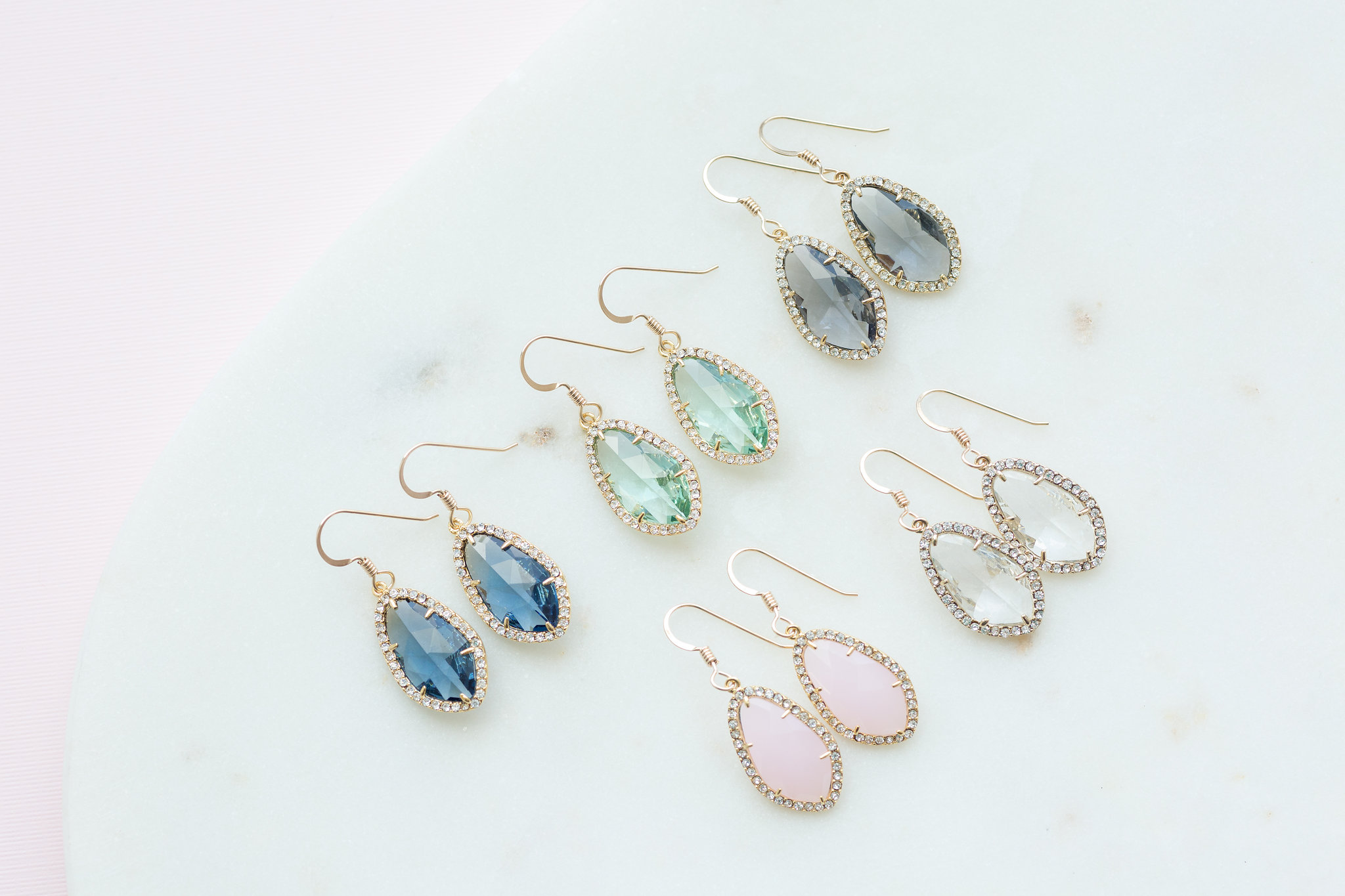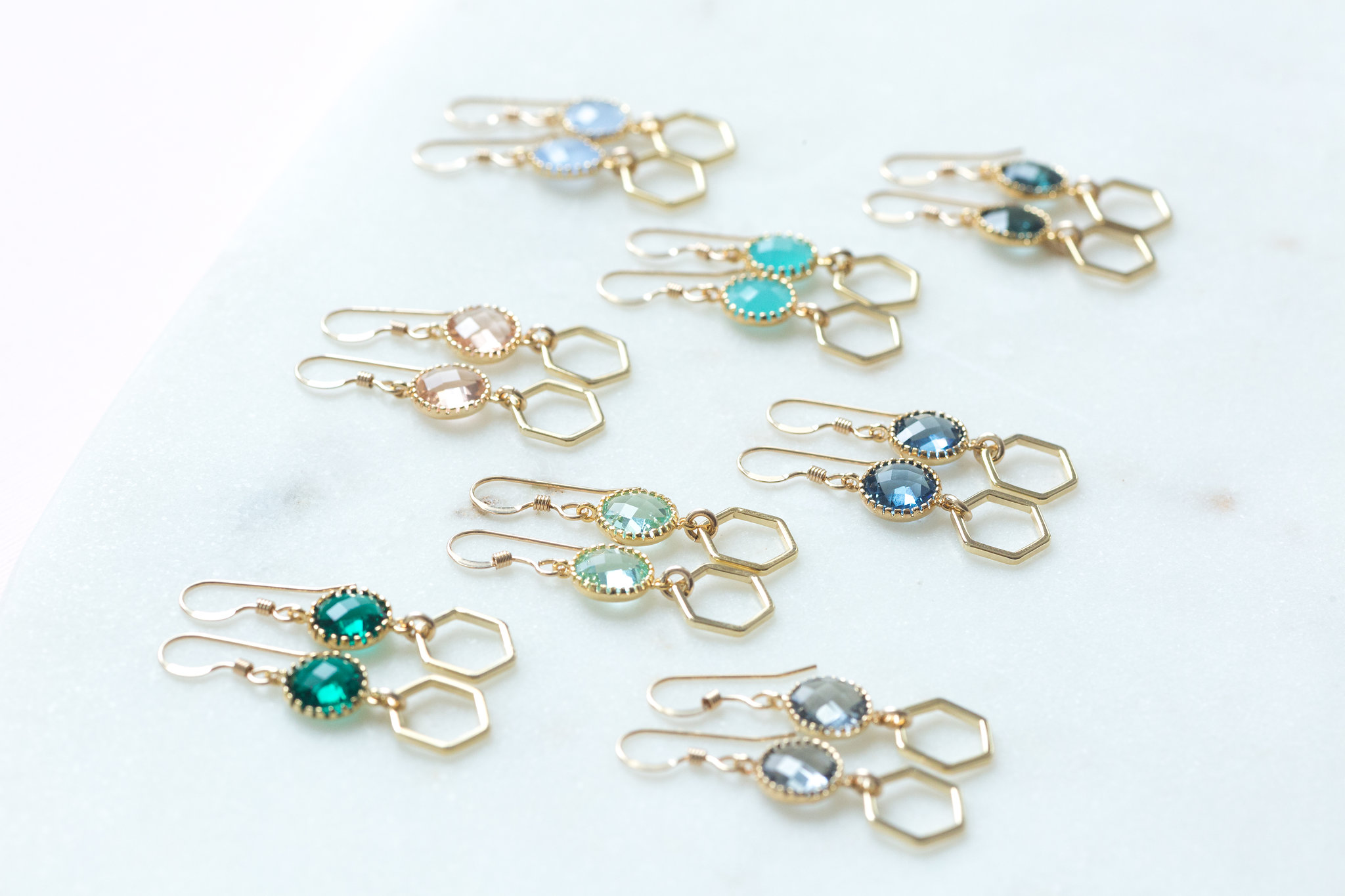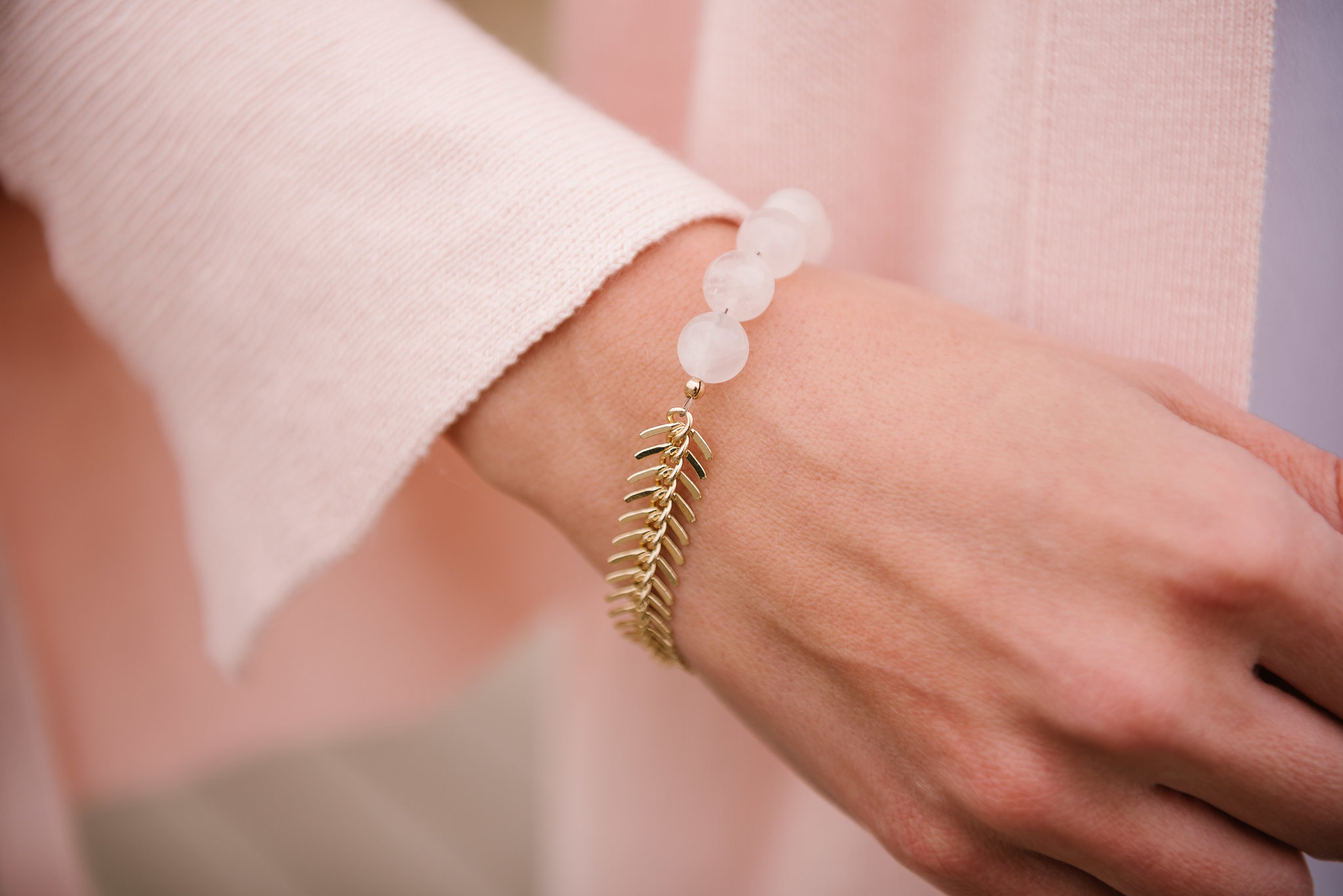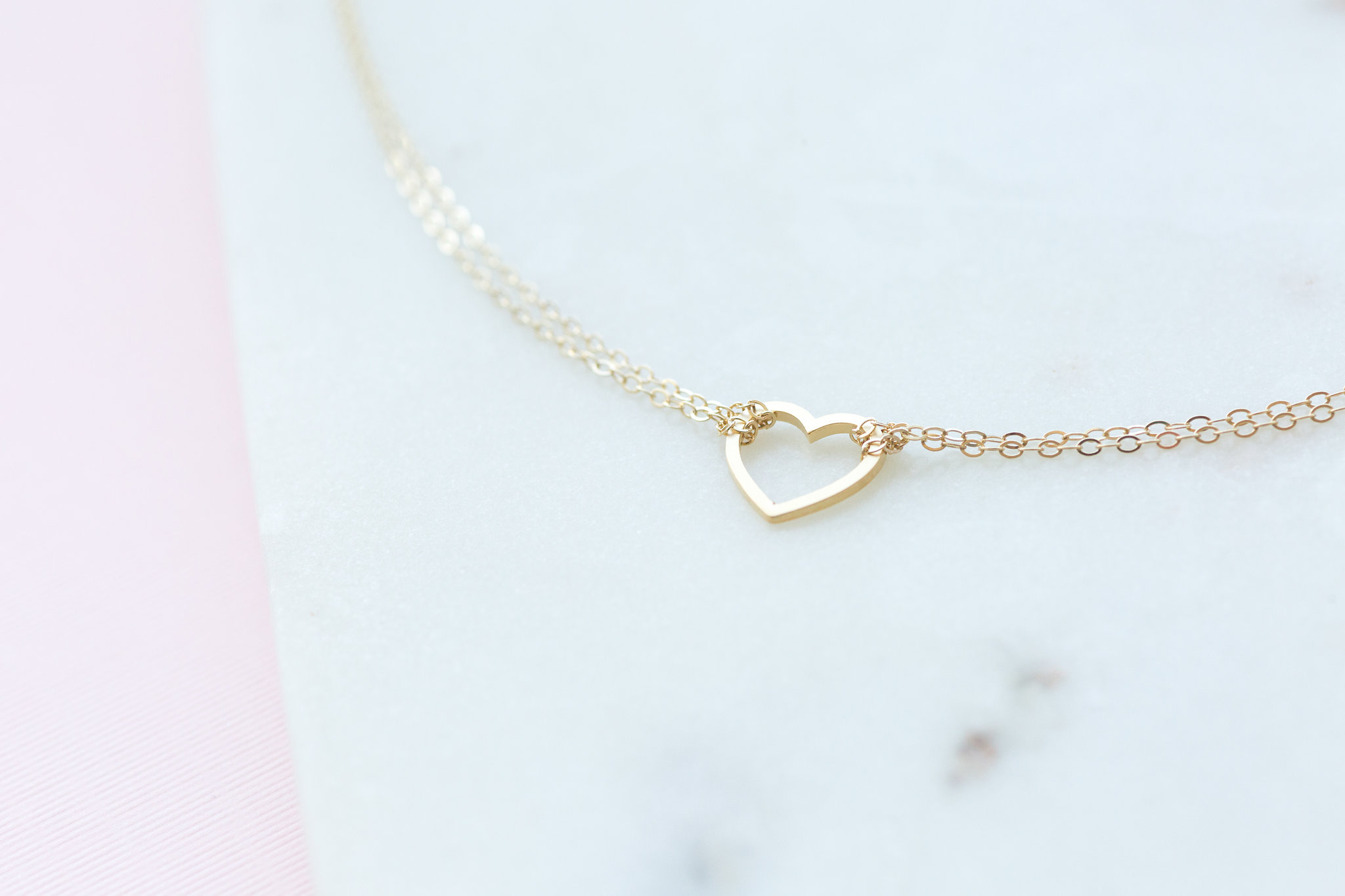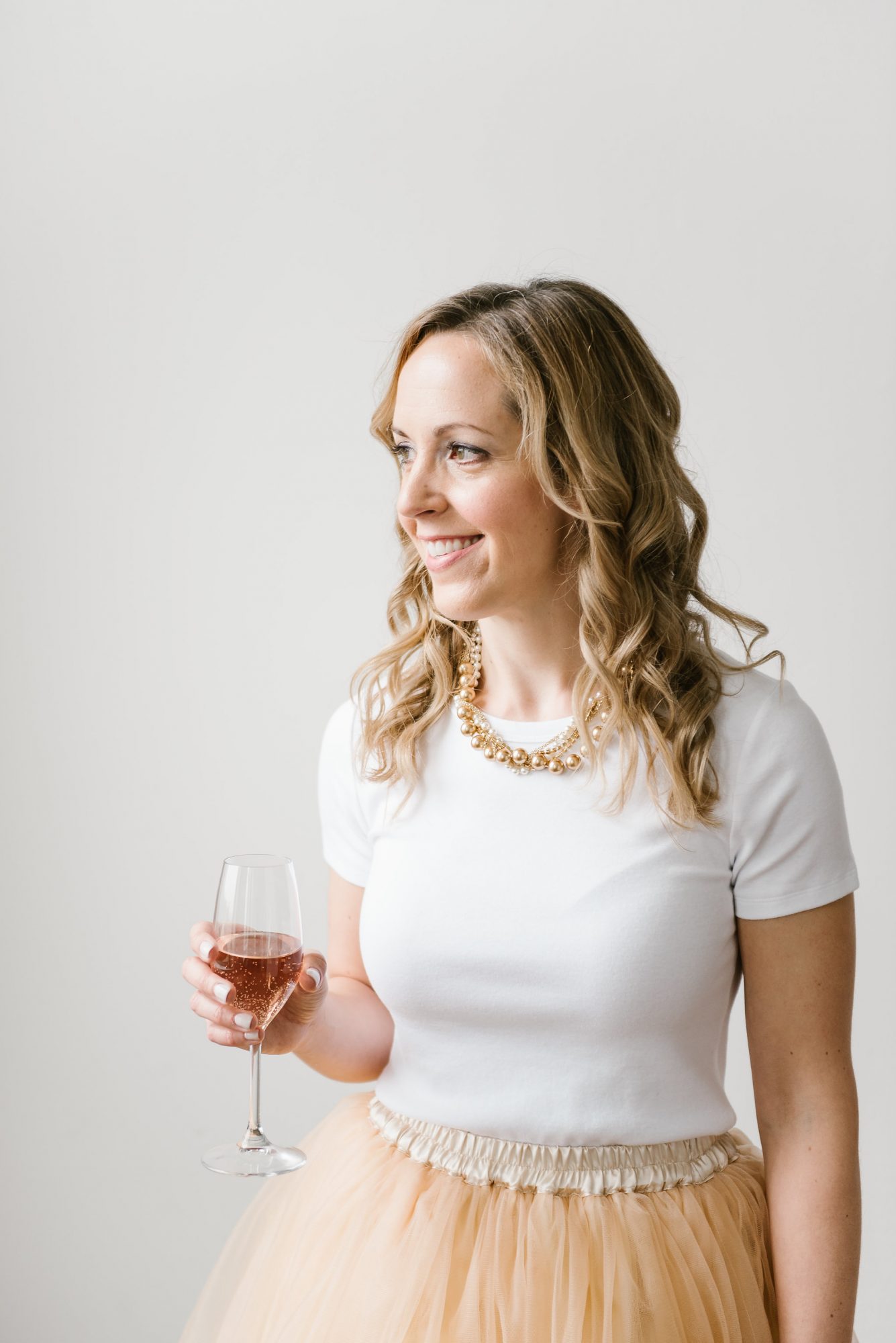 Image Credit:
Jennifer Kathryn Photography, Iron + Honey Photography
Getting in touch: VoyageChicago is built on recommendations from the community; it's how we uncover hidden gems, so if you know someone who deserves recognition please let us know here.