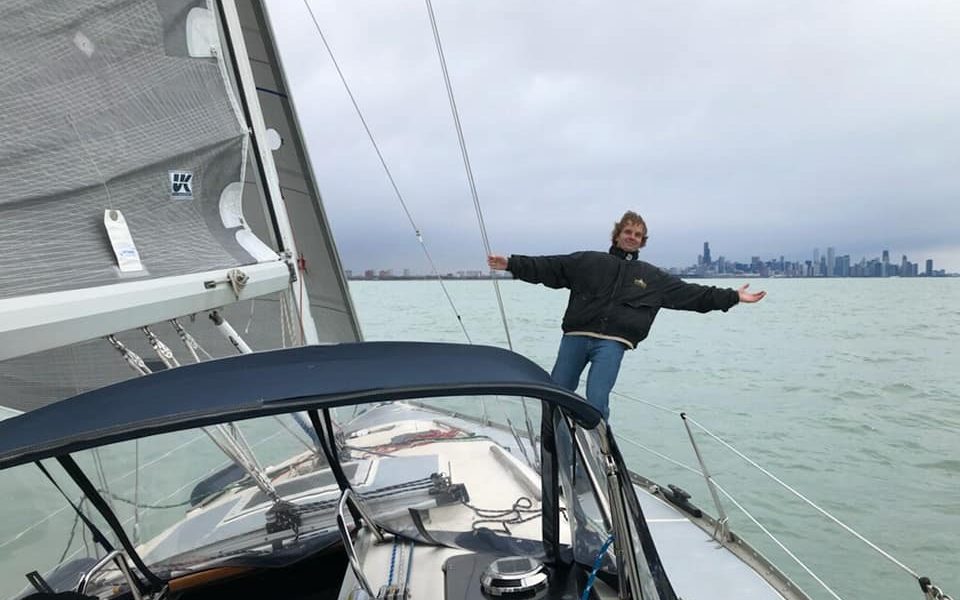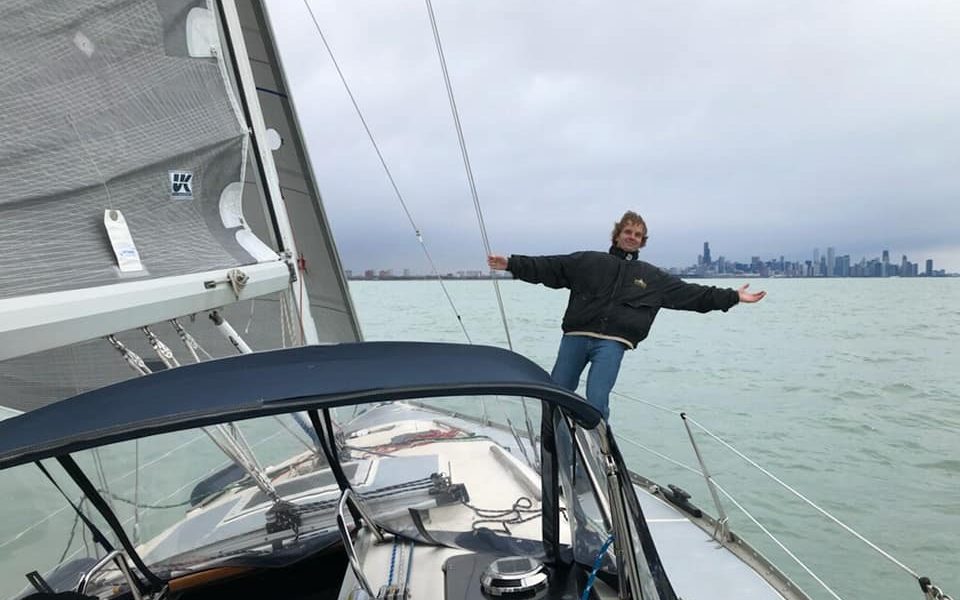 Today we'd like to introduce you to Robert J Crown.
Thanks for sharing your story with us Robert. So, let's start at the beginning and we can move on from there.
My story is my book. My book happens to be my life story. Some may be wondering why I tell my story in this way; it's due to the purpose I give my life. All this may be way too personal for people. However, many people in this world are going through suffering or an unexplainable transition in their life. I want to let them know they are not alone, they matter, they can make it through anything, and if people desire they too can gain a higher understanding, and change their life.
One of my earliest memories was the Chicago snowstorm of '67. As a result of shoveling heavy wet snow, I obtained a double hernia and needed immediate surgery. Due to severe childhood asthma, the doctor with his no-nonsense bedside manner told my mother I was not going to make it through surgery. The advice he gives her was to go pick out a coffin. This event was an indication of what was to come in my life.
Unfortunately, like many people, I also come from a dysfunctional family. My parents argued, physically fought, and took it out on us, verbally and physically.
When I was eleven as I explain in my book, Suffering Ends When Awakening Begins, my mother devised a premeditated murder plot, to murder my two sisters and me. She was nearly successful. No therapy. No answers. No discussing it again.
When I was fifteen, I was a runaway. Left Chicago and hitchhiked down to Florida with twenty bucks in my pocket. I lived on the streets for three months, got involved in drugs and I was sexually abused.
As you can imagine I had a difficult time with relationships, despite this I managed to have a best friend and a girlfriend. When I was nineteen, I fell in love with Carol a breath of fresh air in my life. I dated Carol for ten months and was one month away from asking her to marry me. Carol, my best friend, and I were in a car accident. They were both killed. I survived with a broken femur and spent a couple of weeks in the hospital.
My suffering would not be complete if I didn't suffer from financial problems as well. For most of my life, I did. When the markets crashed in 2007, I along with my wife and four small children became homeless. As difficult as it was to go through, it was a blessing and the turning point in my life. I learned most of my problems were caused by the way I was thinking. My thoughts were corrupt and distorted. I would always be focused on the negative, what could go wrong. Instead of what could go right!!
It still took me several years after that to be able to harness my thoughts and direct them to where I wanted them to go. I'm still working on improving, but I am light years away from where I used to be. My life has become much happier, purposeful and my understanding of who I am has transcended this realm.
In 2011 an undesirable event took place, (I go into greater detail in my book) which was the catalyst for me to write Suffering Ends When Awakening Begins. The thought of writing a book brought me back to life literally. It was like lying on the emergency room table, a flat line on the monitor, being hit with the paddles and beep…beep….beep, you come back to life. Six years later it was completed.
Recently I had the honor of being elected as the President of my Toastmasters Club #6840 in Algonquin. (Stop by and visit us.) In May 2018 I graduated from the National Speakers Academy. Now, I am seeking to begin the second chapter of my life. Speaking to audiences nationally who are interested in learning how to look at their lives in an entirely different light, improve the quality of their lives, and create the life they desire.
Has it been a smooth road?
I wouldn't say it was a smooth road. I would even go as far as to say, many times there was never a road, not even a path. I had to cut my way, through all the self-doubt, distractions, and challenges I created in my mind. The hardship, adversity, and suffering was all part of the profound journey of discovering a more profound aspect of myself. Discovering the profound aspect of myself is "the why" I had to go through all the hardship, adversity and suffering in my life. Once I awakened to this, it allowed me to get to where I am today. This was the path I cut myself.
So let's switch gears a bit and go into your story. Tell us more about the business.
I became an author nearly seven years ago when I began writing about my life story. I want to share my story with the world; because it gives people hope, faith, and courage to overcome the challenges they face in their own lives.
I also run a very small residential real estate brokerage in the suburbs. My passion is speaking. I empower, nurture, and develop the seeds of spiritual and mental strength, and inspire people to reprogram their default thought patterns, which enables them to look at their lives in a different light. This makes them more adept at overcoming adversity, hardship, and challenges in their life.
As a result of my experiences and studying spirituality for more than thirty years, I share with others how to overcome hardship, adversity, and suffering. By changing the way, they look at things, how to direct their thoughts in a constructive manner and go more in depth about their higher-self.
It is so moving to have received emails, cards, posts, and calls from people telling me that their life has changed from my book, an interview they listened to, or a conversation we had together. I don't call it pride. It's a humble appreciation for being able to improve the quality of people's lives.
I'm just an ordinary guy, there is nothing that separates me from others. My experiences are only different. We are all equal. Only ego and expression separate people. Throughout many of the difficult times in my life, I did have an incredible ability to be resilient, persevere, and eventually come out the other side. Everyone can tap into their higher-self and discover their untapped power and abilities. We all have the power and ability to choose a life we want to live.
Pricing:
Ebook $6.99
Paperback $13.99
Hard Cover $24.99
Contact Info:
Address: 209 Barn Owl Dr
Hampshire IL 60140
Website: https://crownrobert.com
Phone: 630-247-0094
Email: Robert@CrownRobert.com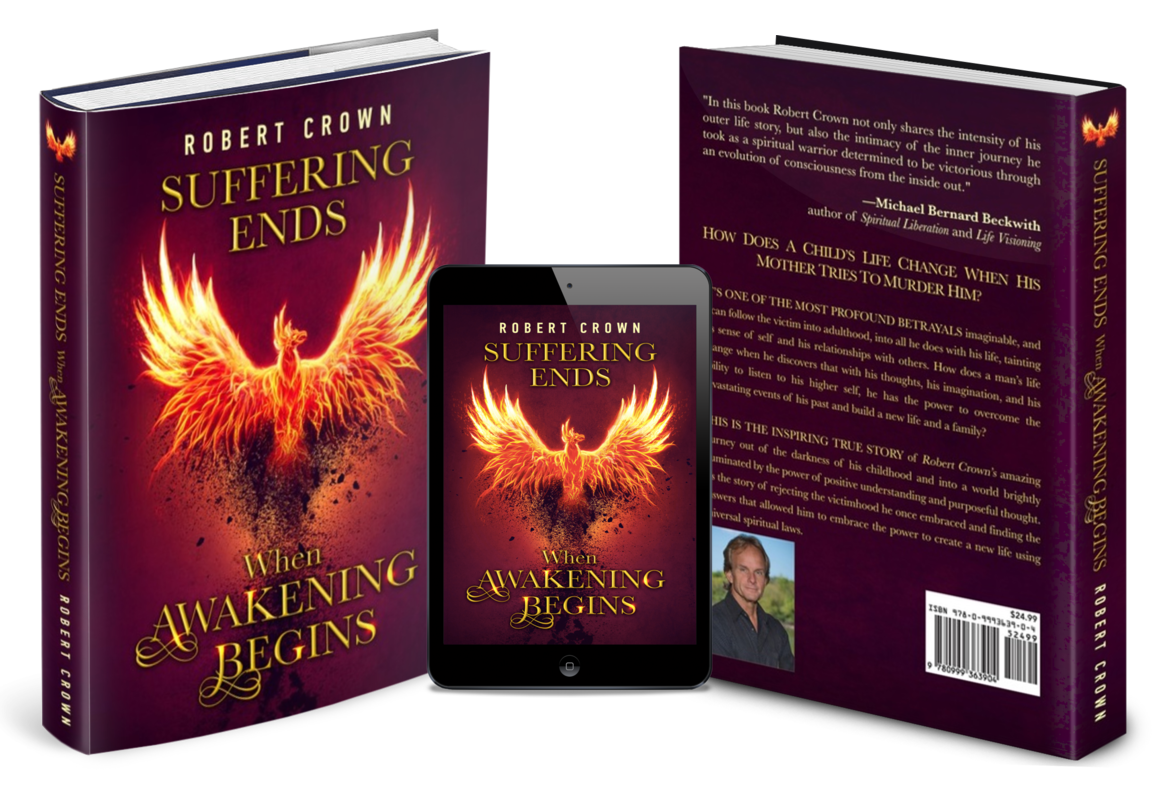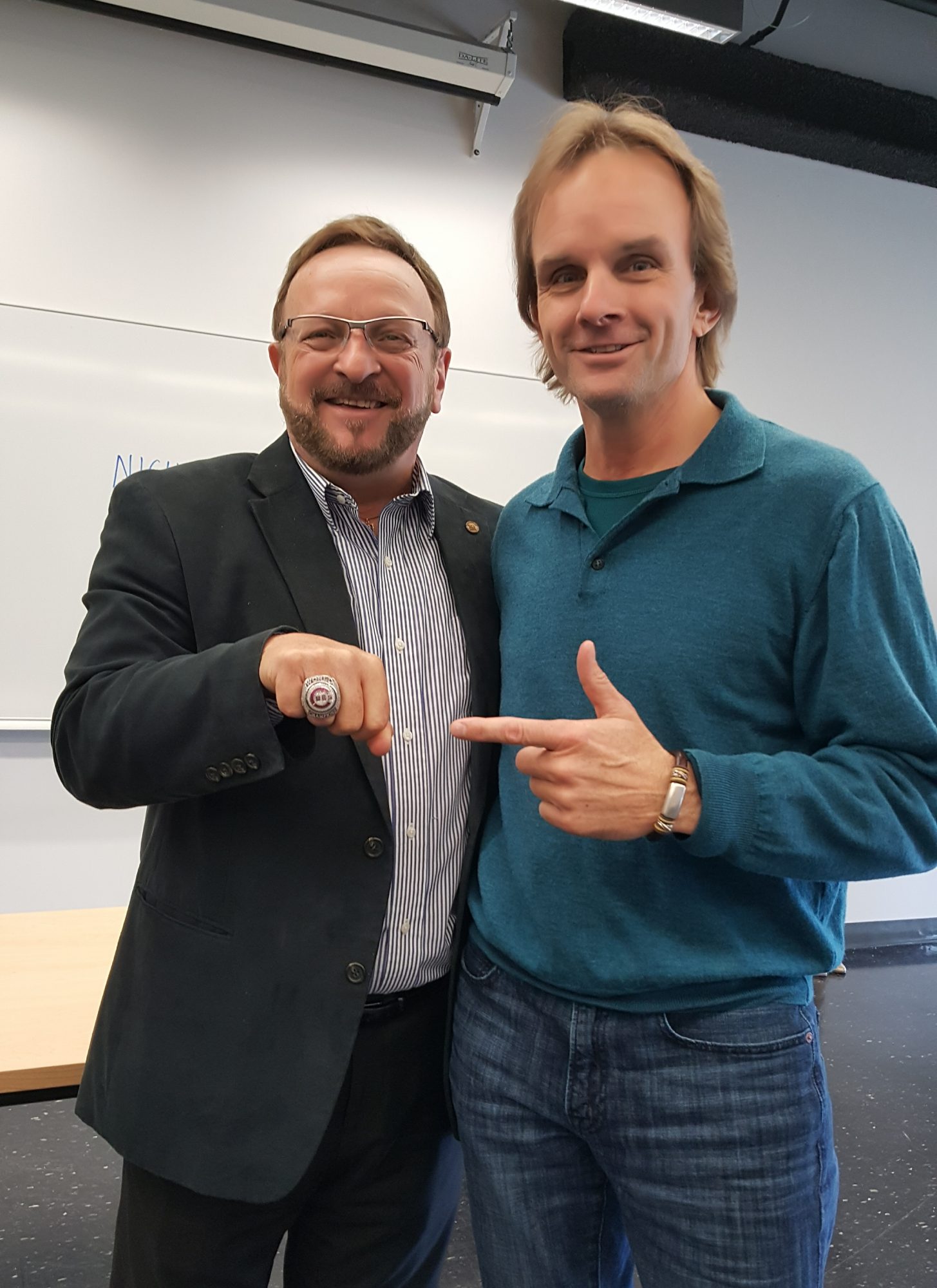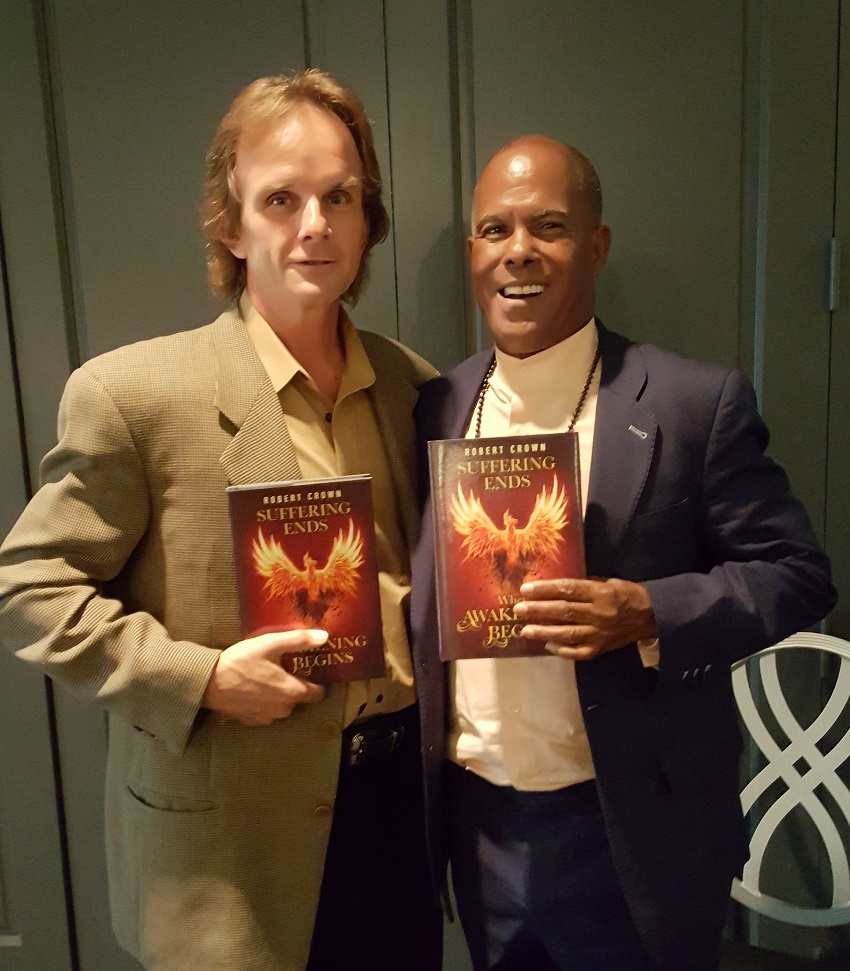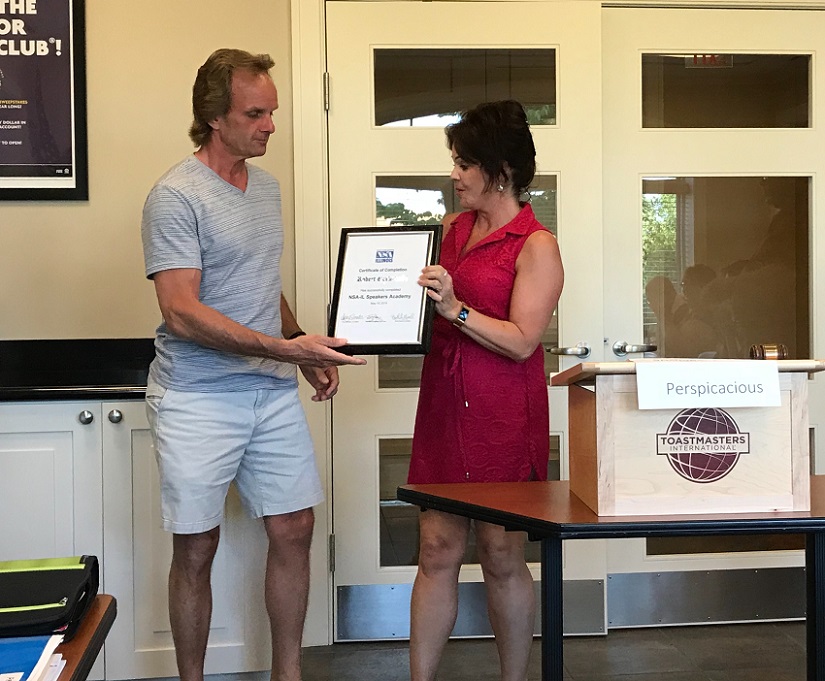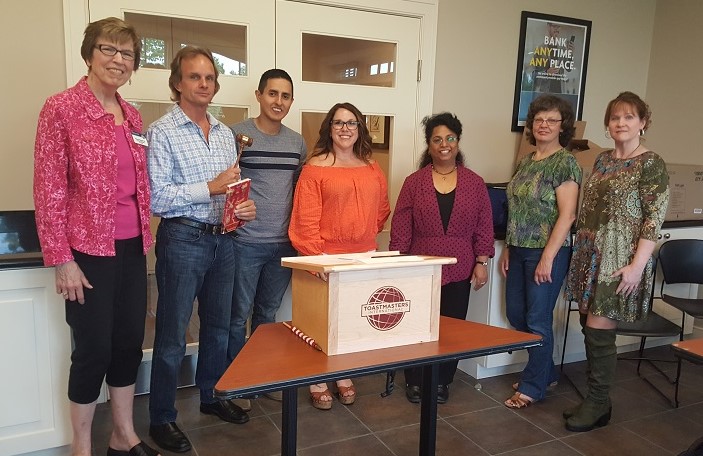 Getting in touch: VoyageChicago is built on recommendations from the community; it's how we uncover hidden gems, so if you know someone who deserves recognition please let us know here.