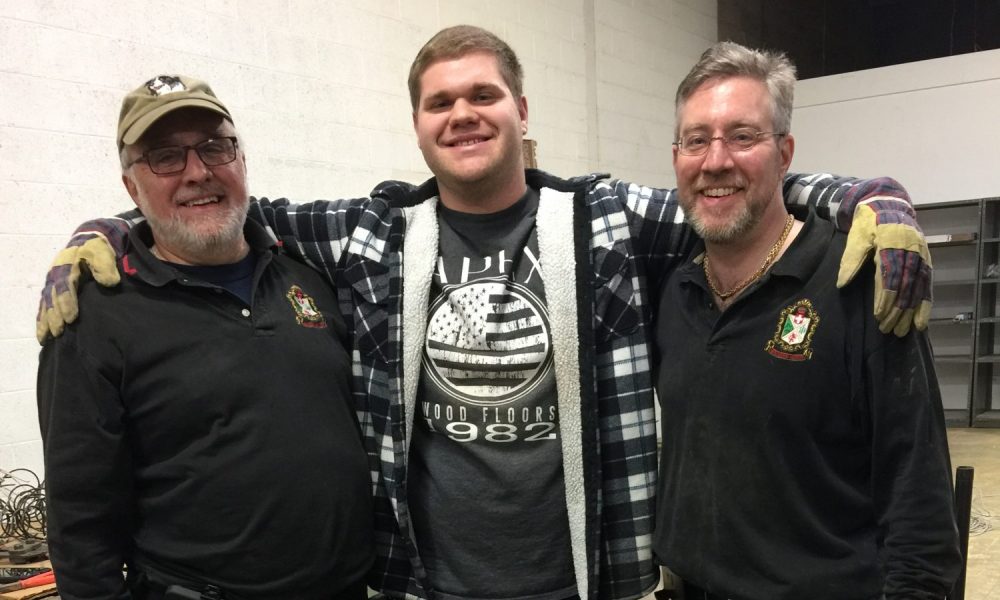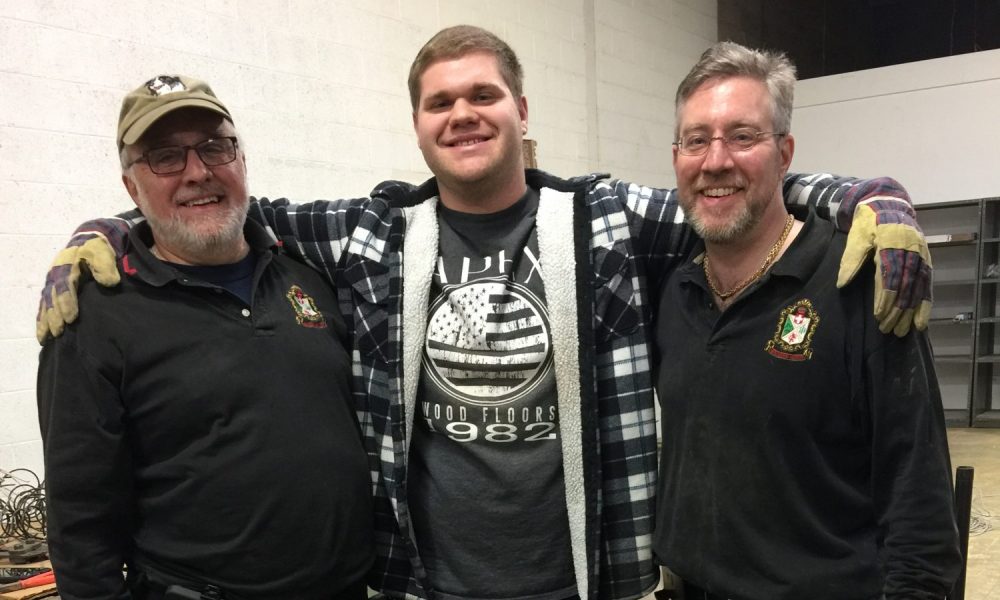 Today we'd like to introduce you to Richard Montalbano.
Few weary travelers passing through the trading outposts of Chicago in the early 1800's could have imagined that these barren grounds would give way to the massive growth of several industries, including that of the manufacture of furniture. Chicago's advantageous location at the base of the Great Lakes was a central stop for the railroads and attracted thousands of immigrants. By the early 1900's, Chicago reigned as the largest center for furniture manufacturing in the country.
At the turn of the 20th century, there was close to 300 furniture factories in the city. As Chicago grew there were ever more homes to furnish and the powerful combination of steam-powered machinery, mail order efficiencies, faster print production of catalogs, and the availability of railways drove the production. It was during this furniture industry expansion that Thomas Montalbano, Sr., one of ten children of Sicilian parents, was born. The small wood-carving company he would start in 1923 at the young age of 12 would continue on for three generations and would still be going strong as a maker of fine furniture as the 21st century matures.
Handmade from the very beginning
Montalbano's career as a wood carver began at the age of 12, when he began work with the Artistic Wood Carving Company in Chicago. With no high school or college degree, he founded the Montalbano Majestic Wood Carving Company in his garage after getting fired for buying his own wood-carving machine. He built up his business by visiting carving shops and building furniture and its various parts. After realizing how much the shop owners liked his carving work, he decided to build furniture for himself.
Known as "Tommy the Kid" to his friends and business associates, Montalbano earned a reputation as the finest furniture multiple-spindle carver and the oldest active furniture worker in the country. Until his recent passing, at close to 98 years of age, he was still busy working the machines in the factory. American hardwood has always been the material of choice for the Montalbano Furniture Company, with a wide range of finishes, including stains, nitrocellulose lacquer, gold or silver leaf, and decorative paints hand-applied by staff artists. The company's specialty is carving the intricate, historical patterns of Baroque, 18th-century French-style and Victorian-style furniture. The furniture produced by the hardworking Montalbano family has remained handmade through the company's almost 100 year history, and today it is the oldest American handmade furniture company that also restores, refinishes, and reupholsters fine furniture.
The furniture of choice
The first decades of the 20th century saw factories turning out elaborate and stately furnishings that made their way to the grand hotels and mansions of Chicago. Montalbano furniture and its reputation secured the company's trademark of excellence in period furniture during this time, and the company would survive the Great Depression and other economic stresses that put other factories out of business.
The early 20th century was also the time of the "gentleman farmer"- wealthy Chicagoans who pursued a quiet country life out of the city and who often brought their stately furniture collections likely including Montalbano's exquisite pieces to their lavish country estates in villages such as Lake Geneva, Barrington, and Lake Forest.
The same furniture patterns and designs created by the family during these early years are present today at the Montalbano Broadview showroom and factory, buyers appreciate the one-of-a-kind, hand­made furniture that stands apart from (and lasts longer than) mass-produced furniture. Today, Montalbano's pieces can be found across the world, from Saudi palaces to a governor's mansion in Mexico.
In the 1960s, Montalbano, Sr., was joined in the business by his three sons, Thomas Jr., Robert, and Richard. Montalbano's reputation continued to grow, as did a clientele that wanted exquisite handmade heirloom furniture shipped all over the world. The elder Montalbano's grandson Mark, has also joined the family business. "We don't have blood running through our veins," says Mark Montalbano, the company's CEO. "We have sawdust in our veins."
The Rolls Royce of carved wood furniture
The heart and soul of the furniture business is wood, and Thomas Montalbano was an expert who shared his knowledge. "What we make is a Rolls Royce," explains President Richard Montalbano. "Our furniture can last 500 years."
Of course, furniture lasting that long requires proper care and often restoration. In recent years, the U.S. furniture industry has dramatically changed, with the intense influx of furniture made in China. Montalbano has led the way in managing change, encouraging other furniture makers to adjust and shift their focus from exclusively making furniture to also embracing restoration. "We've had major newspapers and industry publications run stories on our restoration services, and it has grown quickly," he says.
Montalbano's customers are amazed at how decisively he can identify family antique and heirloom furniture by its age and wood type and then be able to tell them whether it is worth saving.
"We make tomorrow's heirlooms out of furniture that many people believe has no value today," explains Montalbano. Customers who bring in one piece often call for a Montalbano truck to bring in an entire room of their furniture. Pieces that are battered or scarred can be repaired to their original splendor, yet here lies a confusing issue: to refinish or not to refinish.
Popular television shows that discuss antiques have many viewers convinced that refinishing an heirloom or antique will greatly devalue it, which Montalbano believes is a disservice to them. "It's true that museum-quality furniture can and should be left in its original condition to retain its historic value," he says. "However, this is not the case for the average collector, who is now afraid his or her item will lose value if restored. For the majority of collectors who want to enjoy and hand down their furniture treasures, neglecting to repair or refinish a piece of quality furniture will only lead to further deterioration."
Expert care in every step
Many interior designers seek out the services of Montalbano. They count on him for custom work and a safe, reliable source of refinishing for their clients' irre­placeable furniture.
Designers, hotels and even restaurateurs are aware of what Montalbano's craftsmen's capabilities. Cafe Amano in Elmhurst, listed as one of the top ten restaurants in DuPage County, hired Montalbano to build out its entire restaurant space. The work included everything from booths and wine racks to custom moldings. Change to these jobs showcased Montalbano's cutting-edge and commercial work services.
For every refinishing job, Montalbano uses care and expert craftsmanship in every step, starting with the hand-removal of old varnish, paint, or other lacquers, without using harsh chemicals or any stripping or dip processes. The item is taken apart, hand-sanded, and re-glued with a product that is stronger than the wood. Missing parts are perfectly reproduced by the skilled craftsmen in the factory. Everything is completed with hard woods—no plastic or pressboard is used. Hand-applied decorative paints or gold leaf­ing is handled right in the factory. No less than 8 coats of lacquer are applied to finish the product—for a finish that can be found nowhere else in the industry today. This painstaking effort can be used for furniture with fire or water damage as well.
Montalbano tells his customers that their wood items will last for another 50 to 100 years if they are properly refinished. He is also convinced that the furniture he refinishes will be worth twice the cost of the refinishing, or he won't take the job. But being the family man that he is, his main message is that people should take care of their family heirlooms and antiques. "Get those old chairs, chests, and tables out of the attic, I bring back their original splendor, and hand them down to your children or just get them back in use," he says.
Great, so let's dig a little deeper into the story – has it been an easy path overall and if not, what were the challenges you've had to overcome?
In accordance with American and World History, we not only survived the Great Depression, WWII, and all following wars and conflicts, continuing with 70's energy crisis, the 1992 LA Riots (a large market for us at the time, virtually all of our accounts elected to not reopen), the Great Recession of 2008, the massive outsourcing and import craze of the 90's and 00's, and followed up with the 2008 recession/bubble economy.
Please tell us about Montalbano.
Since 1923, we manufacture, refinish, restore, reupholster furniture, offering bent glass, beveled mirrors and leather tops, caning, and rushing. Newly expanded 10,000 square feet to better serve you! Grand Re-Opening this May 2017!

Come and see our restored antiques, antique reproductions, and genuine Capodimonte lamps and giftware from Italy.
Solve your heirloom and antique problems with complete restoration. Bring back the original character of your old masterpieces. Period furniture is our specialty, but not our limitation. Removers and strippers can damage the luster and character of the wood. At Montalbano these are never used. Instead we use a specially formulated thinner to completely dissolve the old finish as if it never existed. The item is then taken apart as necessary, re-glued, repaired, completely hand sanded and prepared for its new twelve step finish which is second to none.
We are specialists in water, fire and insurance work. We offer free factory estimates and home estimates are available. Pickup and delivery is available. Our other services offered include; leather replacement and bent glass doors, caning and rushing, gold and silver leafing as well as expert reupholstering with a new 10,000 piece fabric gallery.
Do you look back particularly fondly on any memories from childhood?
God and Faith supported by Steadfast and Dedicated Family, Friends, and Long Term Employees are the only reason for our ability to weather all the storms that we have to overcome and allowed us to achieve all we have!
Contact Info:
Getting in touch: VoyageChicago is built on recommendations from the community; it's how we uncover hidden gems, so if you know someone who deserves recognition please let us know here.