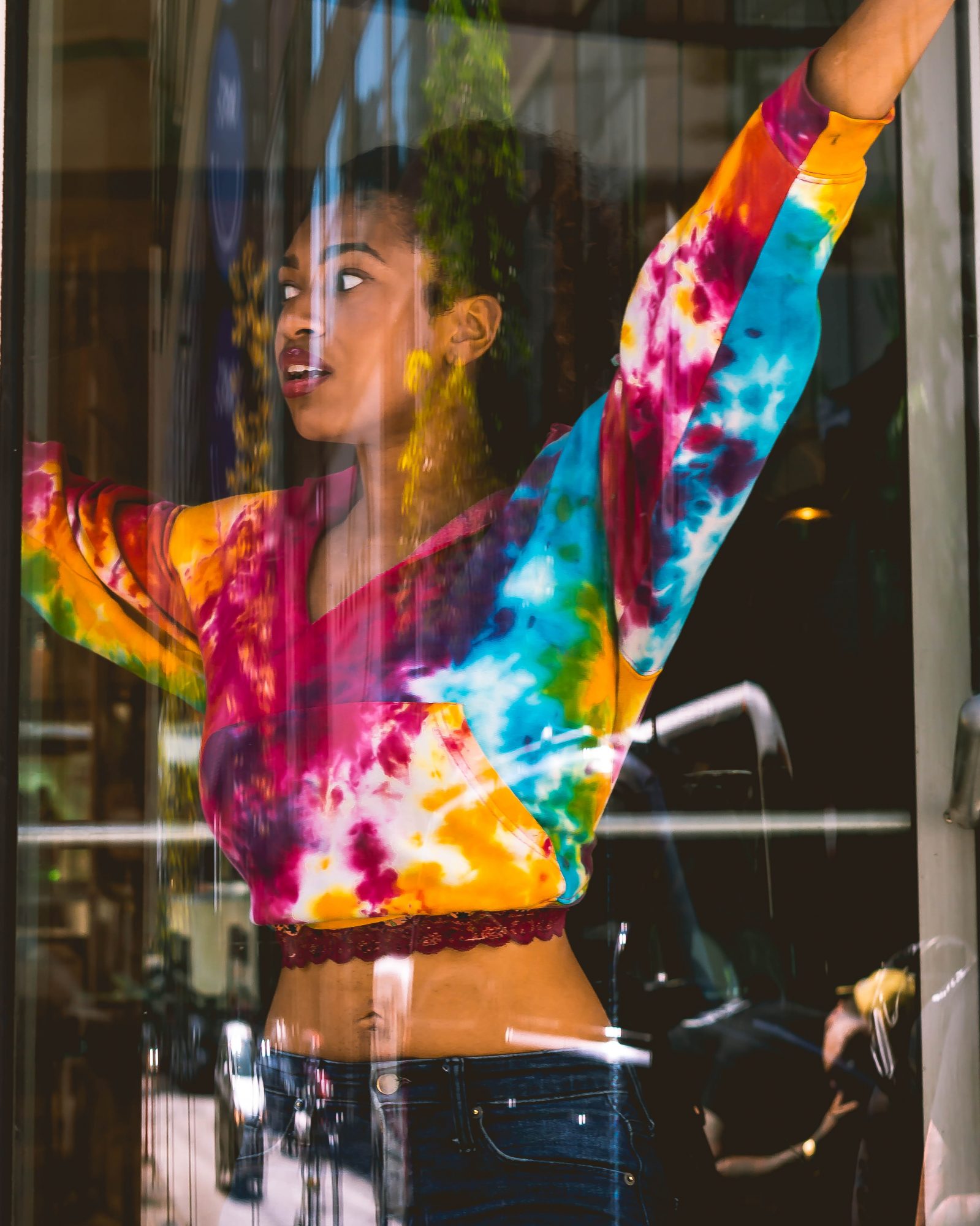 Today we'd like to introduce you to Pradia.
Every artist has a unique story. Can you briefly walk us through yours?
I started singing when I was three years old. My mom was a HUGE Whitney Houston, CeCe Winnans, and Luther Vandross fan, therefore; so was I. When I got older, not specifically, there were a lot of people in my life that thrived off of abuse and discord. The sunny lyricism no longer resonated with me It was around this time that I got into post-hardcore and jazz.

I stopped singing and writing for a long time when my father ripped up and burned a lot of my lyric sheets. Eventually, that relationship ended and we moved away my senior year of high school to Mississippi where I learned the Blues.

I went to college for a year and left in part to take care of my grandparents and in part, because I was depressed and aimless there. So I started writing again! While taking care of my grandparents, I worked part-time to fund a certification course in Nicaragua. I ended up living in the campo for a year teaching English but also going to the city on the weekends to sing and model. Moving overseas and living in the campo completely alone, I developed the confidence needed to share my music and conquer my inequities.
I moved to Chicago because of a friend I met and performed with in Nicaragua who was looking for a roommate in Chicago at the same time, my visa had run out and I had quit my job with a nonprofit. Through living with my friend, I heard about the 'NPR Tiny Desk Contest' (which I definitely didn't win lol) and met a fellow temporary tenant, Pasha, who produced my first song called 'Patience.' I didn't win in the traditional sense of the word but it got like 6,000 views (which was amazing to me for my first try, to me at least), and the amazing producer I work with now, Che Guevara, started working with me through hearing that song! So yeah, here we are I'm 21 now and almost a year into my Chicago tenure! My EP is coming out, You should check it out (shameless plug lol)

Please tell us about your art.
I want to be for art what art was for me. I always admired vocalists in the mastery of their instrument, which is one thing I aim for, but could rarely relate to their lyricism. As female vocalists, our artistry is usually limited to falling in and out of love and/or catering to men's sexual fantasies and contrived images of us as if we lack individual agency. Before my introduction to artists such as Tracy Chapman, Jhene Aiko, Zora Neil Hurston (writer), and NoName, my favorite artists were always white post-hardcore bands. No really. I really love current female artists and our reclamation of truth and agency. My intention goes beyond having people relate to my music or even me, I'm used to not being related to, my aim is to expand the narrative of what it means to be a woman especially a black one and inspire others to do the same. Of course, I hope to make relatable music but more so than that I want to make honest music that doesn't require you to subscribe to its' version of the truth, but rather makes room for more honest representations and understandings of self and environment.
What do you think about conditions for artists today? Has life become easier or harder for artists in recent years? What can cities like ours do to encourage and help art and artists thrive?
Social media and the internet have made art much less elitist and much more accessible to the general population without huge financial backing. Which in a way, makes it easier but in another way makes a noncompetitive medium increasingly competitive and occasionally over-saturated.
I have found art, especially in its initial stages to thrive inversely proportionate to encouragement. Art is almost always an "in spite of medium" That being said, I definitely believe in the value of creating platforms, especially for artists in demographics that are continuously overlooked by mainstream society. The best way to help artists thrive, despite a complete restructuring of a system that emphasizes celebrity and sensationalism, is to pay them for their art.
How or where can people see your work? How can people support your work?
I have a website!! My friend and incredibly talented graphic designer Emely Matus (@stayslayinnnem on Instagram) made it for me; pradiamusic.com. You can also connect with me on Instagram (@pradia.music), Twitter (@pradiamusic) and Facebook (Pradia's Music and Life)!
Contact Info: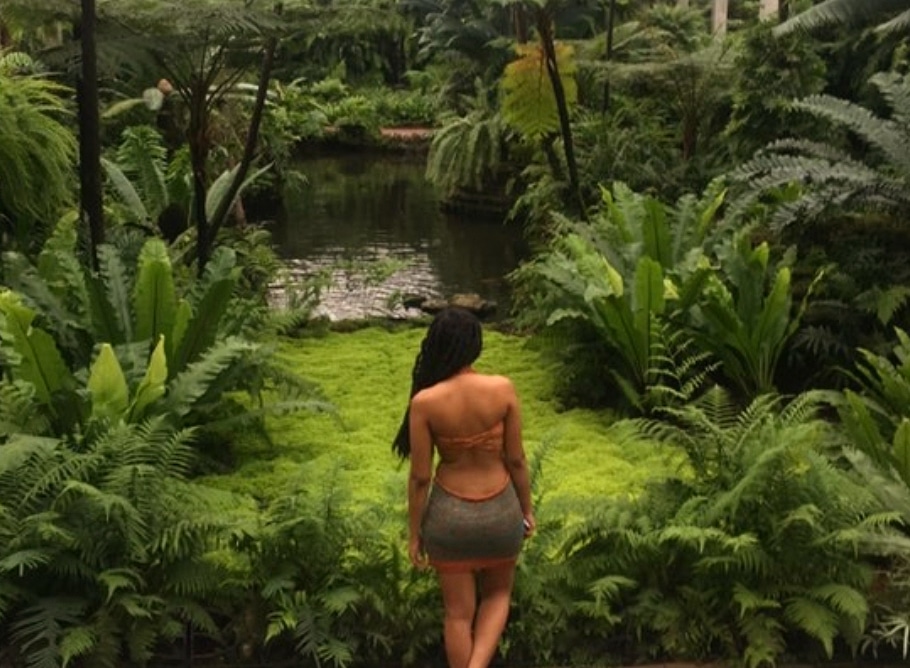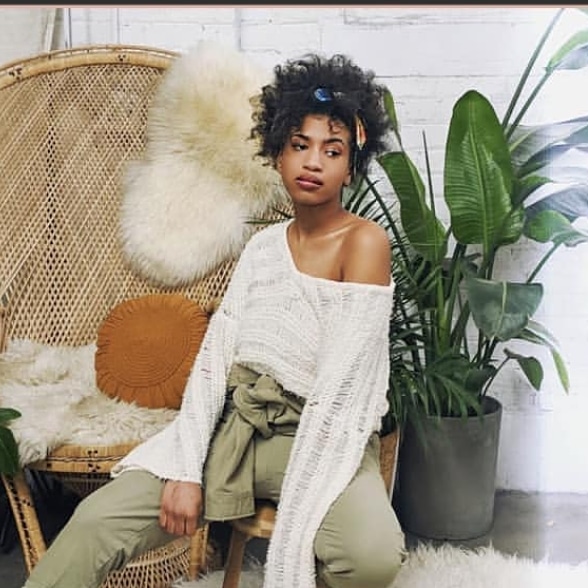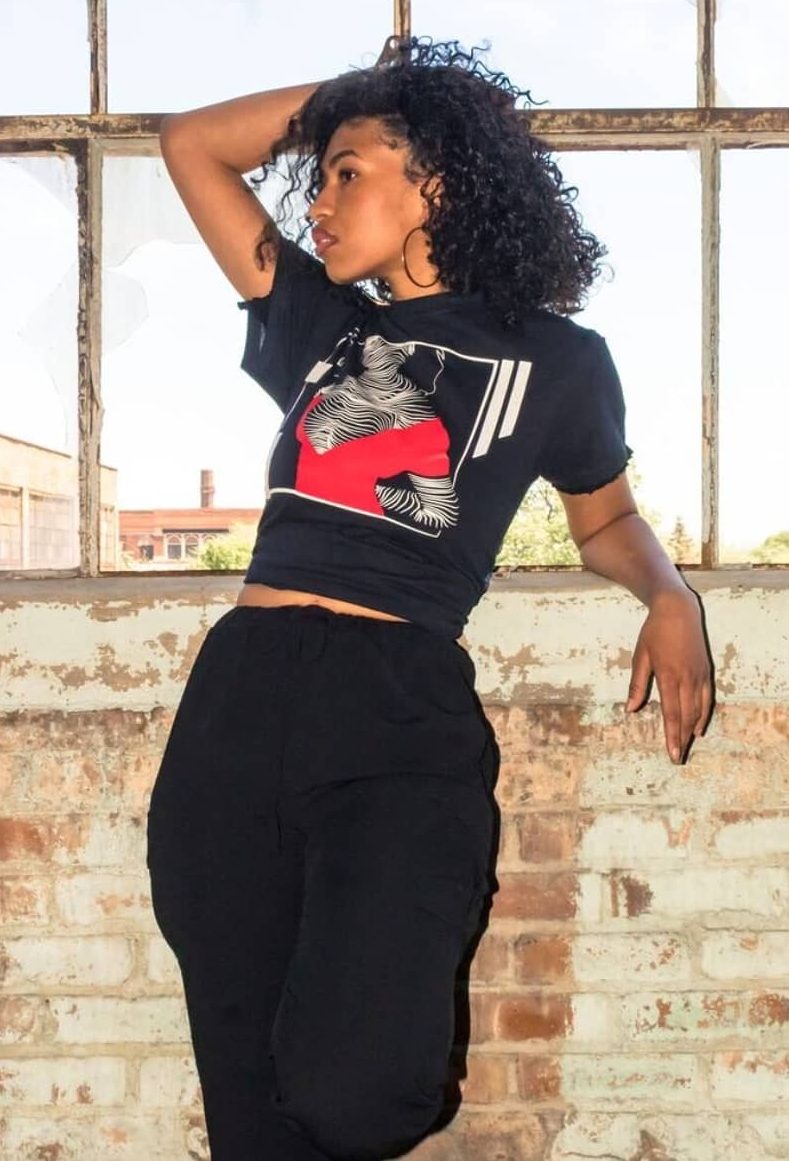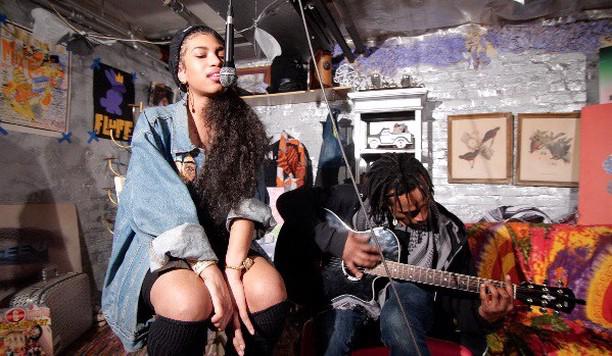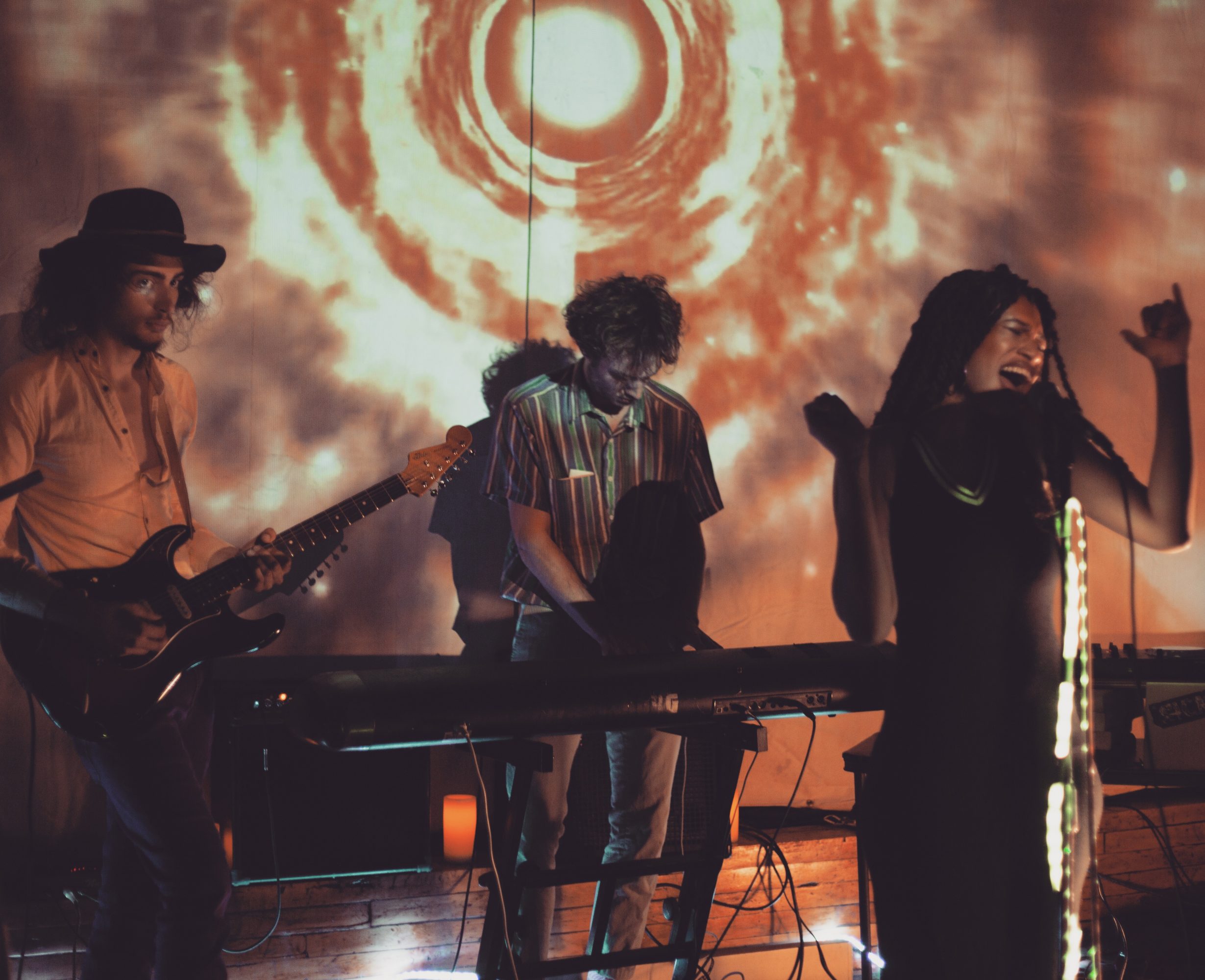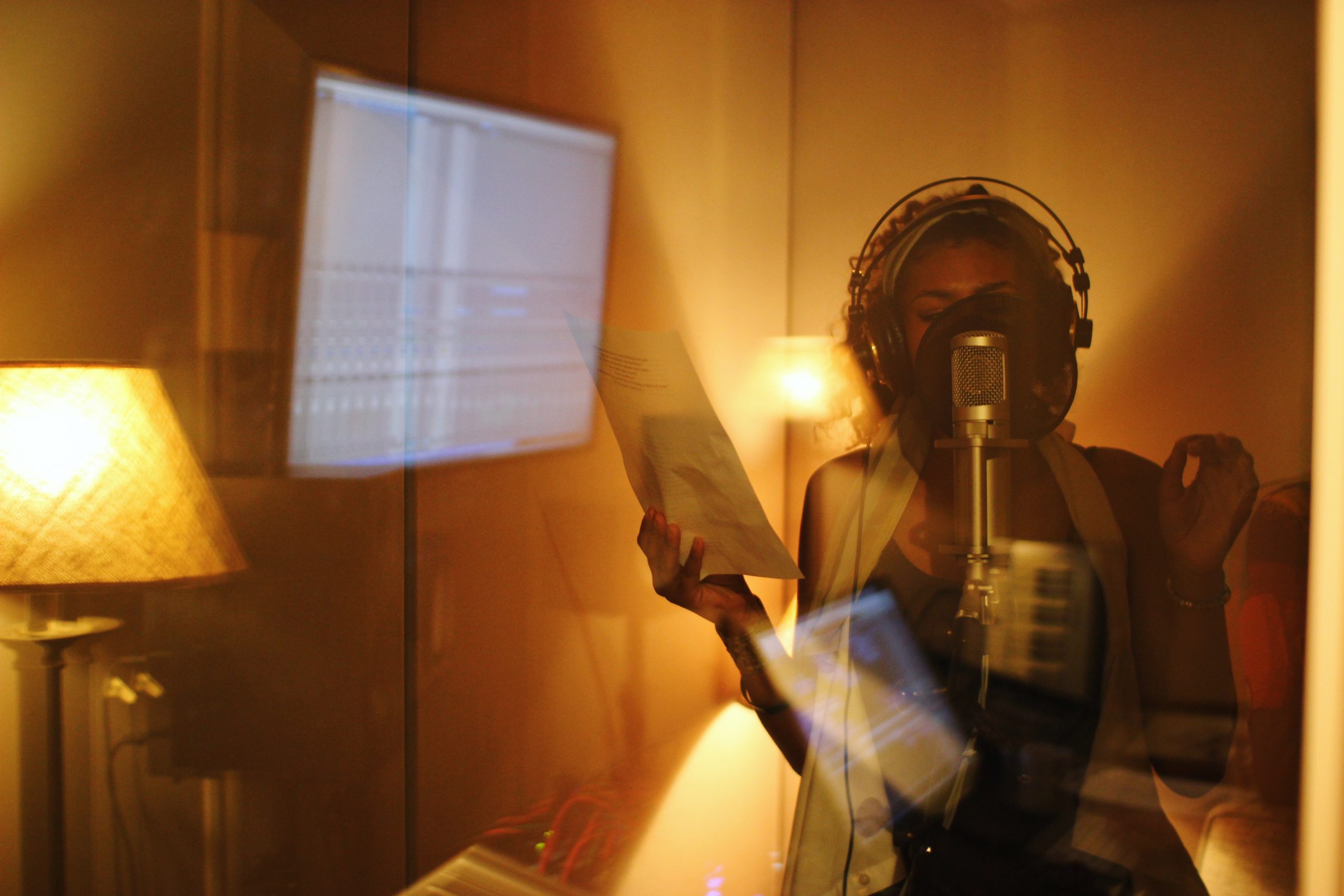 Image Credit:
Torree Marcel (black shirt black pants in front of window), Shami Shoundry ( studio glass pic), 106 and Clark (blue jean jacket with guitarist), The Dojo Tv (live singing with circles background)
Getting in touch: VoyageChicago is built on recommendations from the community; it's how we uncover hidden gems, so if you know someone who deserves recognition please let us know here.