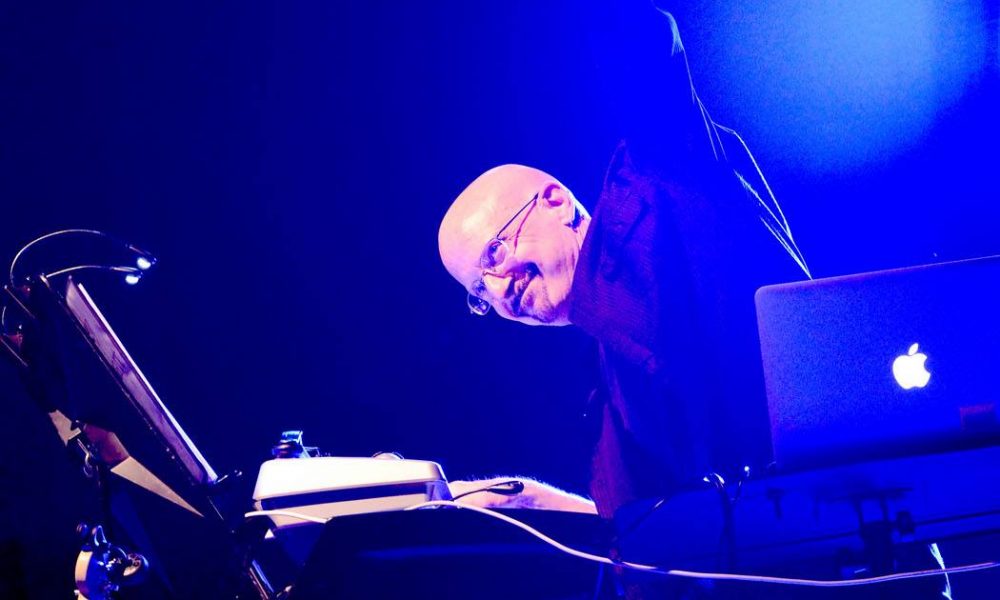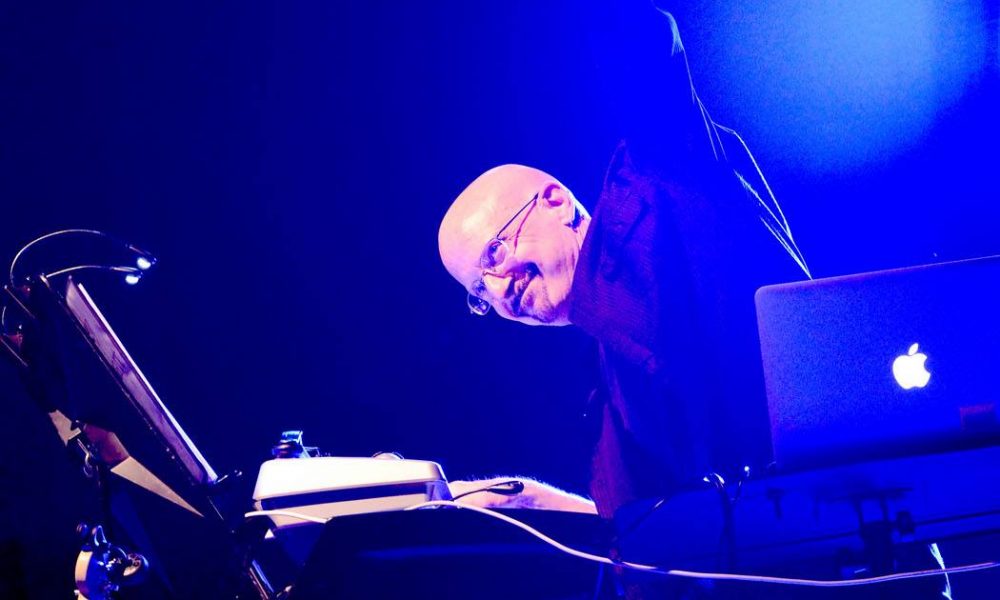 Today we'd like to introduce you to Peter Spero.
Peter, please share your story with us. How did you get to where you are today?
I've been a musician and composer all of my life. I also score films, edit films, fly drones, direct filming shoots, work in technology, write songs, play live with bands, create visual art, I'm a husband and Dad of 3, but when I get a few moments I love wilderness camping, cooking, and occasionally sleeping. I've had to do many things to create income but when composing is my task then life is good. I got started in all things musical because music runs through the Spero DNA. My Grandfather Milton Spero was a bandleader, my father Gus Spero is an avid songwriter and piano player. I've passed the music DNA to my children, all of them play and write.
Sally Spero, my wife, and the love of my life is an accomplished classical musician and piano teacher. My son Greg Spero, a composer and pianist, has become quite well known not only for playing keys for and touring with Halsey for the past three years (including a show on Saturday Night Live), but the emergence of his new Jazz Fusion band, Spirit Fingers which released their debut album in March and will tour this summer across Europe and then back to the USA. My daughter Katie Spero is a singer/songwriter/poet with an amazing ability to help listeners understand the deepest of feelings through her amazing word sculptures.
My youngest son Joe also plays guitar and sings but is also an I.T. Security guru. So this village around me has been the main reason for where I am today. There are also many great artists (James Taylor, Oscar Peterson, Rick Wakeman…) that influenced my musical journey but who as a 20 something musician could ever predict how much his future children would influence his artistic life. But lo and behold, they have been by far the greatest influence in how I create, and what I create. That alone is probably a whole book so I'll stop there, only to say, my children and wife Sally have made my life both artistically and personally an amazing journey!
I have always loved composing for visuals and always strived to compose for film. My Dad used to sit next to me at the piano when I was little and describe a situation to me, and then he would have me interpret it by composing while he talked. That's for sure where it started. As a kid, I took 17 years of private piano lessons, this helped tremendously but nowhere near as much as cutting my musical teeth through live performance, always striving to surround my self with musicians who could kick my musical ass like Harry Reinhart, Bobby Newman, and many others.
I also took jazz composition lessons from an amazing Jazz musician in Minneapolis, Monfredo Fest who would send me a reel to reel tapes of lessons to listen and practice to. I've spent years playing with bands, still, do. In the 90s I was signed to Chrysalis Records and RCA Records with TAMI Show. We recorded a couple records with producer Mike Chapmen (Blonde, The Knack, Lita Ford…), toured a bit, and went up and down the Billboard charts pretty quickly.
Then I joined Kevin Lee and the Lonesome City Kings, we signed with MCA records and put out a record that I still enjoy today. While I was playing with The Lonesome City Kings we toured with REO Speedwagon rocking the large sheds with crowds of 10k to 20k each, now THAT was an amazing adventure. Since our album on MCA I've played keys on Kevin's next 8 CDs for his band, Kevin Lee and the Kings.
I was lucky to get some opportunities quite recently to score a couple of feature films, Heavens To Betsy staring Jim O'Heir and Karen Lesiewicz. (Trailer: https://www.youtube.com/watch?v=XuO9n_EKpgY) and the follow-up sequel, Heavens To Betsy 2 which is in production now. In this process I have had to scramble up the learning curve for orchestrating, it has been fun and quite challenging. I have also had another scoring opportunity but something quite different.
I received a call from world-renowned Lego artist Adam Reed Tucker who is opening up an interactive Art Gallery and Museum for his works at Woodfield Mall located in Schaumburg IL called Blocks to Bricks https://blockstobricks.com. Adam asked me to score the music for the theater presentation that folks see as they enter, as well as music for the overall space and many of the exhibits. It's really quite interesting to interpret an artistic work through music, but the feelings that allow a composer to create music while looking at film are actually very similar to the ones you get when looking at a still piece of artwork.
I am also editing all of the films for the museum which in itself is a huge challenge. What I love most about this process is that when I get to compose music as well as edit film for the same project I can really zero in on having the music help to express the film, and having the film express the music by being able to adjust both at the same time. The rhythms of the music need to flow with the film clip changes, camera angle changes, and more, so having the responsibility to edit the film as well as compose the soundtrack helps tremendously in this creative process.
As all of my musical scoring adventures began so did my love for flying drones. I always loved flying. When I was 16, I qualified for my single engine land flight solo certificate (meaning I could fly a single-engine plane by myself). At that time my mom had to drive me to the airport and from there I would climb into the cockpit of a two-seater airplane and fly off by myself. I went on to get my pilots license when I was in my 20's.
In recent years I formed a drone flight training company called Aerovista Drone Academy https://aerovistainnovations.com. We train Police and Firemen how to fly drones and how to use them specifically in emergency situations. We also help municipalities through the FAA regulations compliance challenges. Aerovista Drone Academy originally started Aerovista Innovations, a drone filming company, which has always been my favorite part of any drone application. I continue to create films for myself and others using drones and score each film with original music. It's the perfect combination of fun, flying and music!!!
Here are a couple of short films I created for the State of Iowa in 2017.
Ledges State Park:
https://www.youtube.com/watch?v=4pneIh3haK4
High Trestle Bridge, Boone County, Iowa:
https://www.youtube.com/watch?v=j92KMVonFVQ
I've always been into creating art and poetry, I would say that I'm not an expert in either but this is part of who I am, I've attached a couple of samples of a series of artwork and "poetry" that I created in the 90s.
Great, so let's dig a little deeper into the story – has it been an easy path overall and if not, what were the challenges you've had to overcome?
Life for anyone living on planet earth is generally never a smooth road.
For me, it has mostly been the struggle between time to create artistically while supporting my family and raising 3 kids. Since a composer needs time to compose, and time where you can melt into the "zone" and stay their un-interrupted for quite some time, I have always worked to try and find the balance between life responsibilities and art.
Since I also work in technology, between composing, recording, scoring, playing with bands, film editing, working in technology and building my drone company, time management has become a very important skill for me to learn and sharpen over the years.
Do you look back particularly fondly on any memories from childhood?
My whole family would drive to Florida every year in our station wagon and camp in the Florida national parks, good times!
Pricing:
Film scoring – $1000 per minute of film
Drone Flight Training – $799 for a two-day ground and flight school course
Contact Info: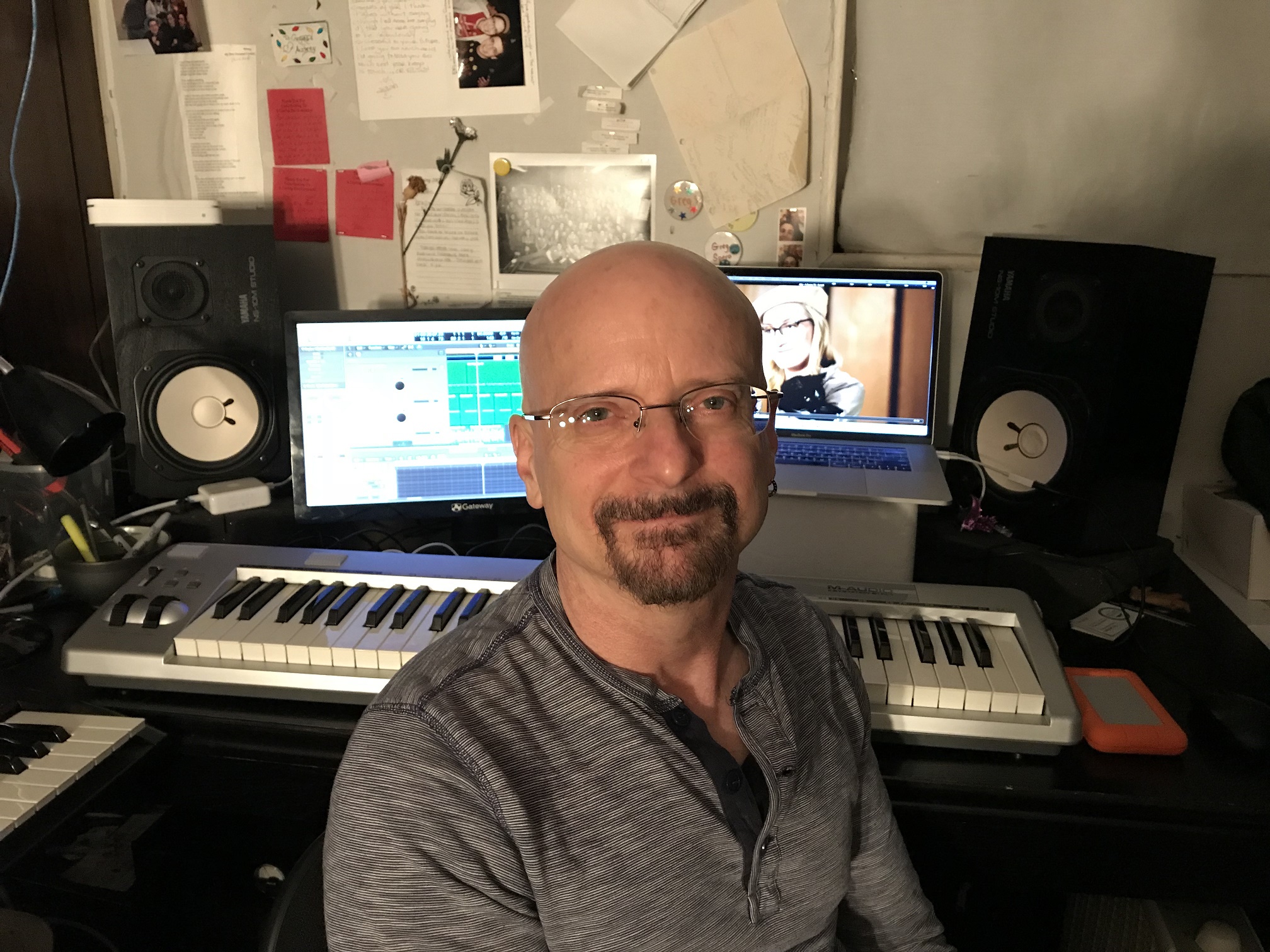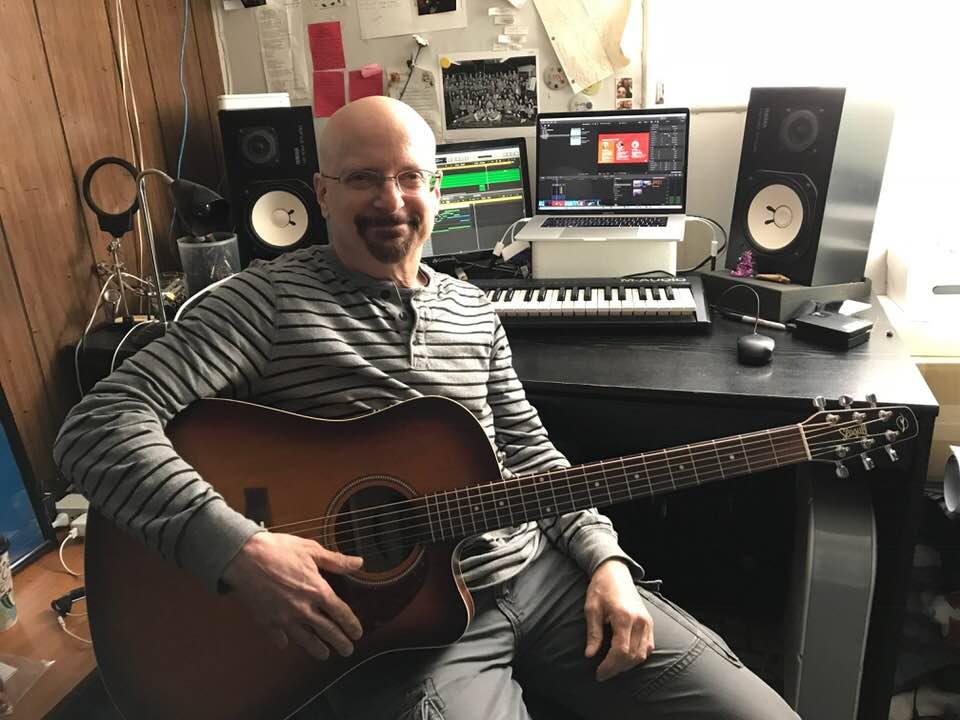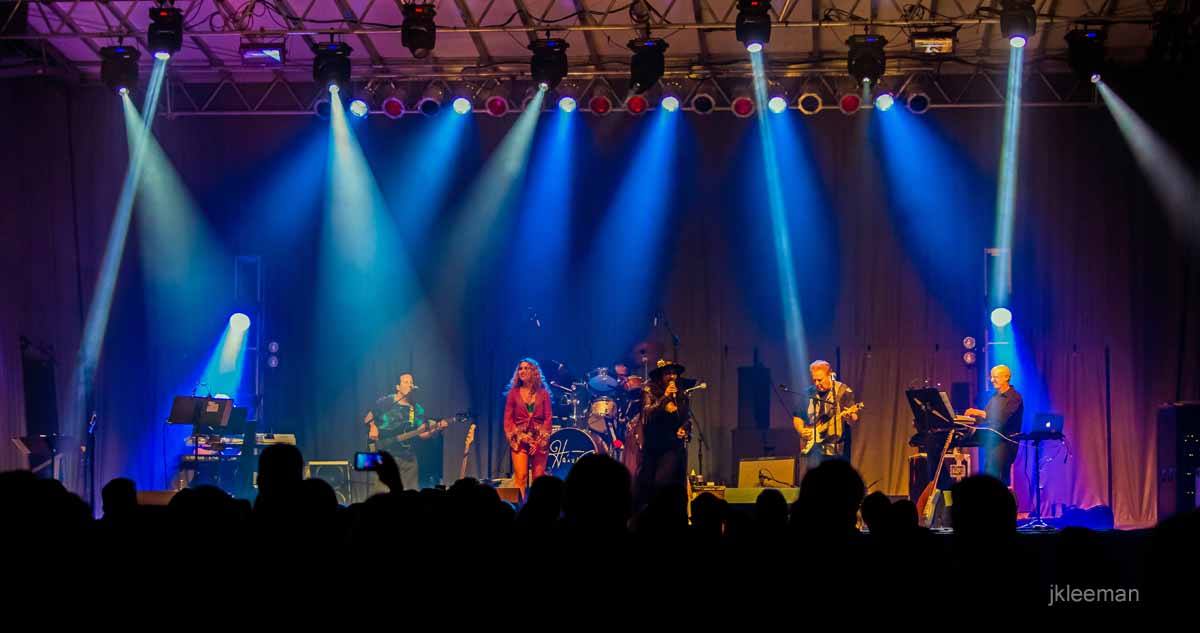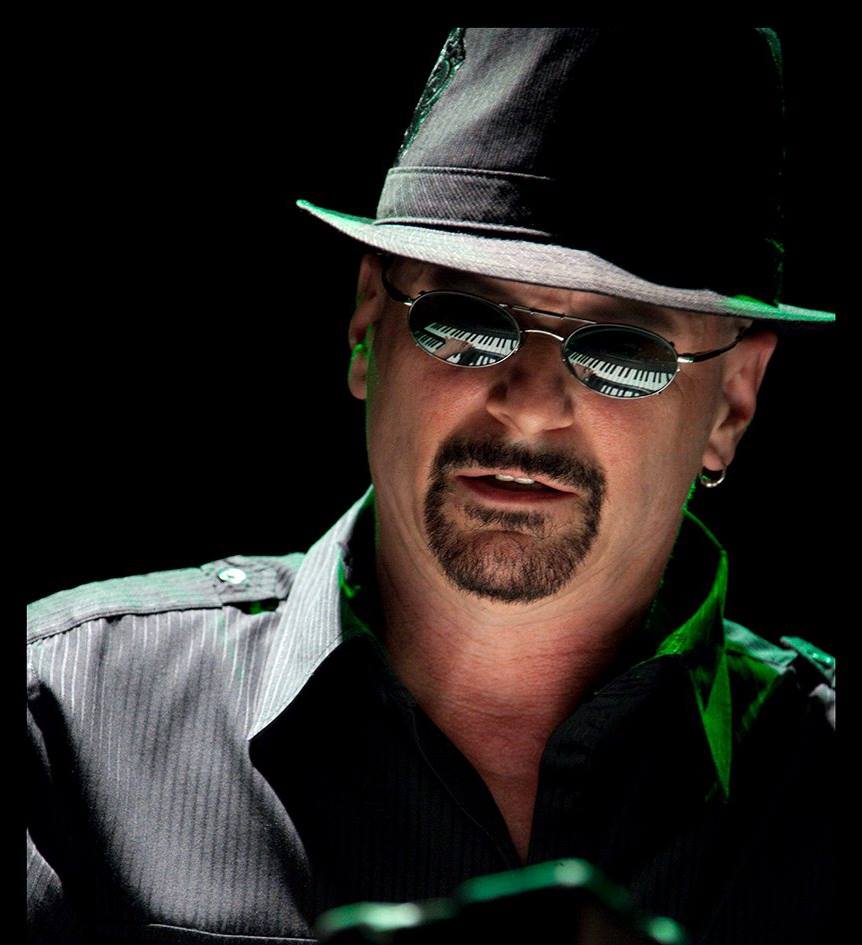 Getting in touch: VoyageChicago is built on recommendations from the community; it's how we uncover hidden gems, so if you know someone who deserves recognition please let us know here.