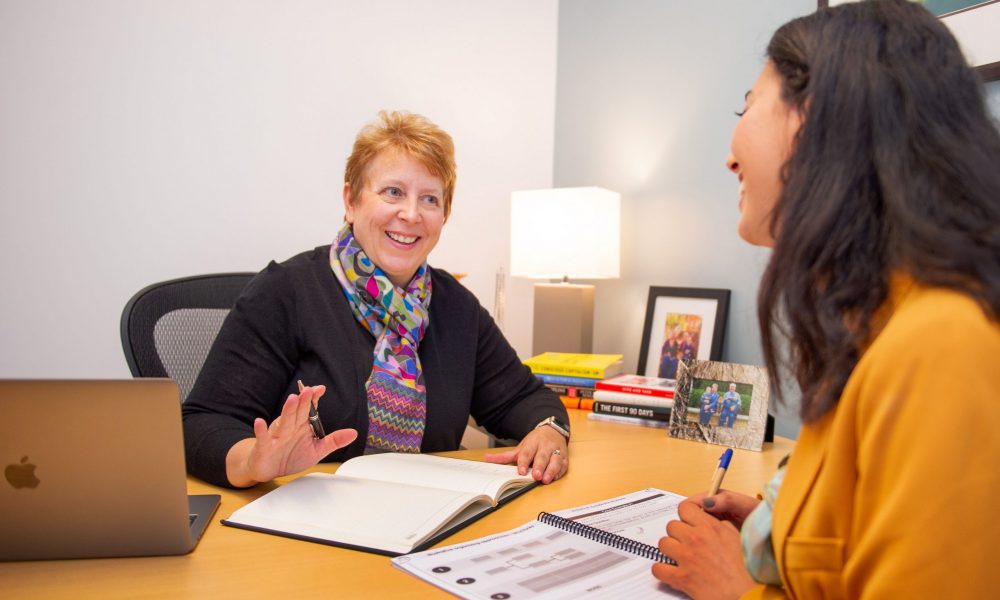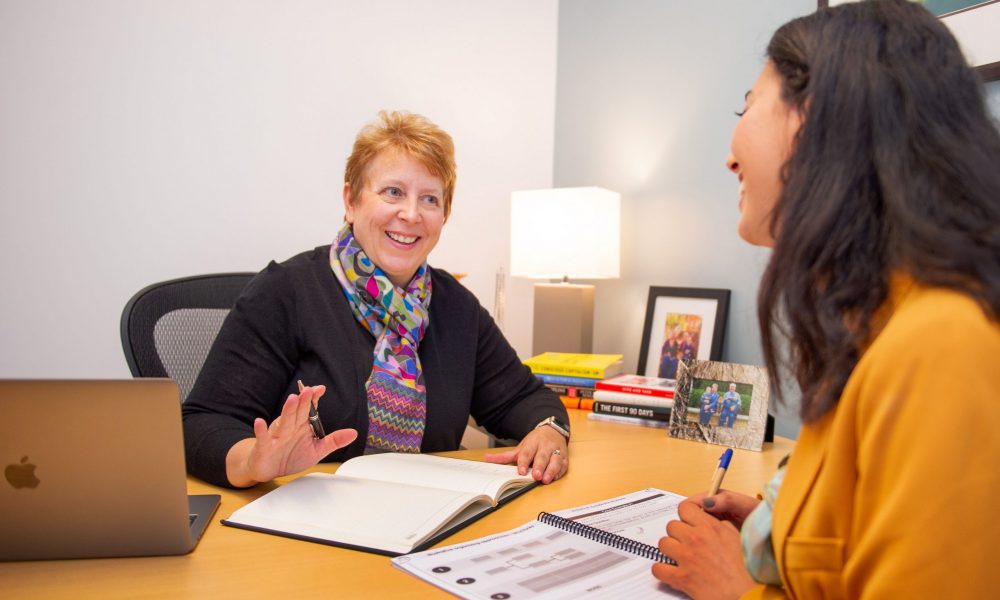 Today we'd like to introduce you to Pam Schilling.
Pam, let's start with your story. We'd love to hear how you got started and how the journey has been so far.
If you asked me 25 years ago what I would be doing at this stage of my career, I'm 100% certain what I would have said would be nowhere close to what I'm doing now. That is something that I think creates a lot of authenticity as career advisor and professor. One thing I recognized a handful of years ago is that I've always been motivated to take the road less traveled. However, it took me a long time to follow the path that was right for me rather than yield to the norms given my education, training, and expectations.
Today, I run a consulting firm focused on human capital, with an emphasis on career and professional development. I use my accumulated experience, knowledge, education, and training to do this in a way that makes an impact in the career of others. How I got here is a long and winding road, full of adventure and a few challenges along the way.
The "how" I got here starts with the basics of my background. I studied accounting at The University of Kansas and received my MBA from The University of Chicago Booth School of Business. Over my career, I have worked in technology and consulting, including Sprint, Strategy&, Huron Consulting Group, NAVTEQ, and a boutique consulting firm now part of PwC (formerly Diamond Management & Technology Consultants). My work was analytic, complex, challenging, and focused on the kind of projects that required me to bury my head in a spreadsheet or PowerPoint for significant hours each week. I loved it and worked very hard…really hard. 10-12 hour days, weekends, and holidays. And, it was constantly stressful. I think also, it tapped into a part of me that brought out a high degree of competitiveness, assertiveness, and careerism. I was constantly running on a treadmill at high speed.
My career was going in the right direction by the typical metrics we use. But, for some reason, I never had a feeling of fulfillment or contentment. More was always desired – more money, title, challenge. I also realized that I had run into some career obstacles and did not know how to productively deal with such complexity. Political saavy was not my thing. I found myself struggling and not able to find good guidance from a mentor or coach, particularly individuals who could see things from a female's perspective.
Then, a curveball came my way. I met my now husband. My life and career changed in significant ways, personally and professionally. As my wedding approached, I started questioning what I wanted in my career and even more difficult, who was I as a person. I considered where I wanted to commit my professional energies and what might make me 'happy." I was incredibly lucky because my husband had made a career change several years prior – he provided the confidence and support to help me find my path. I took a leap of faith and landed in career coaching and teaching, a chance to do things I did for fun as my job. That was in 2008 and I'm so happy that my experiment worked out.
I'm fortunate to still have that support from my husband, without him, our family and my career would be tough. We have 5-year-old twin sons and the challenges of being a working mom are a reality for me. This has, importantly, given me added appreciation for professional women, particularly those with families. Trying to juggle it all is not easy. Trying to "have it all" requires creatively defining what "all" is. I want to inspire the young professionals of today, by example and also, through admission that things in my world are not always easy – that honesty is important.
In the past 10 years, I've 1) had lots of fun, 2) experienced professional growth (I keep learning), 3) worked to make an impact for others, 4) focused on being the best me possible, and 5) adapted along the way due to setbacks and obstacles. I feel more grounded that ever. I've found peace with my career path. Also, I had some great adventures – I love to travel and have had the chance to visit/work/teach in China, France, Greece, Switzerland, Turkey, and Vietnam. My next destination is hopefully Japan!
What I've learned in my career journey is that I get incredible joy from engaging with and helping others to tackle career challenges and creating the path to achieve success. Of all the career markers, awards, and recognitions, the thing that is the most rewarding to me is getting the email with smiley faces and exclamation points proclaiming, "I got the job," "I got the promotion," "the meeting went well," and other expressions. And sometimes, I need to be there to lend an ear when those outcomes did not come to be. The relationship matters along with the results – that has been a lesson I wished I learned earlier, but now put at the forefront of my approach.
Could I have predicted that I would be an entrepreneur? Absolutely not. Would I have thought that in my late 40s, I'd run a start-up consulting firm? Definitely not. But, where I am now is not surprising given what threads throughout my career – I don't go the typical route. My journey to where I am today is about being courageous to boldly pursue my passions, and to be obsessive about wanting to love my work and work with awesome people.
We're always bombarded by how great it is to pursue your passion, etc – but we've spoken with enough people to know that it's not always easy. Overall, would you say things have been easy for you?
Building my consulting firm has had a lot of things go right which helped advance my work and then, a few other things turn now and then in the wrong direction. Probably the most important aspect of my work is relationships. I have great colleagues, friends, mentors, and advocates that have listened and helped along the way. I think that with some of the struggles, without the people in my life, the turns would have been far more challenging.
A few struggles standout for me. First, my focus. For many years, I have been teaching in a full-time role and consulting. The demands of that were rough, along with juggling to accommodate all kinds of moving pieces. There were times where there were just not enough hours in the day and things fell through the cracks. When working with individuals in a vulnerable and stressful situation, occasionally a client felt they were not a priority and ended our work. I has not happened a lot, but each time, I would do a post-mortem and work to learn from the situation. Perfection is hard but, adjustments are mandatory.
Another struggle is prioritization. I am someone who is interested in lots of things and I love new ideas and new projects. This can mean that at any one moment, I am working on 5-7 different projects. I'm also constantly trying to be innovative and bring ideas to the market that might be of interest and valuable given trends and needs. It is hard to say no but, there has to be a discipline to prioritize. I now aim to do this monthly and make sure I'm working on the most interesting and highest impact projects.
Finally, I think I still struggle with the expectations of others. At times, I think it would be cool to say I'm a VP of blah blah at "name of famous company". It is professionally enticing to be a part of a large, prestigious organization in a leadership role. I had a dinner with a group of my MBA classmates a year or so ago – all "accomplished" and I'm somewhat just getting started. If I benchmark to them or others, I start to question my professional choices. So, I have found ways to work through this now – I have tools to allow me to focus on my choices, accomplishments, and priorities. I also give myself permission to stay the course.
I think struggles are a part of any job, but particularly in the day-to-day of an entrepreneur. Two steps forward, one step back. It is still net one step however, and I try to keep that in mind. In my work, the struggles or setbacks have made me appreciate the successes all the more. It is important to be grounded and for me, to keep delivering excellent work for clients.
So, as you know, we're impressed with Arch Career Partners – tell our readers more, for example what you're most proud of as a company and what sets you apart from others.
My company is a consulting firm, focused on coaching and training. I work in a couple core areas. First, my clients are individuals, primarily intending to conduct a job search or advance/change roles in their organization. My emphasis ranges from finding a career focus, assisting with a resume, creating a LinkedIn profile, or guiding interview preparation. I also help individuals work through the next career steps, such as how to build greater advocacy within the organization. Some call this Executive Coaching. I don't particularly use this term because most of my clients are not quite executives. I really like working with mid-career professionals, although I do work with people in more senior positions. Another specific aspect to my work with individuals is to help with job searches targeting consulting firms. As a former management consultant, I know this world well. I created a program called Capture Consulting Offers, which I deliver at some of the leading MBA programs and work 1-1 with students and working professionals.
Additionally, I have university clients, particularly business schools. I deliver training, mock interviews, and individual coaching, as well as a variety of other programs. I spent two years working in the full-time MBA career office at Chicago Booth, and have a great appreciation for the challenges of the coaching, employer, and program teams. It is a critical function in business schools and I regularly partner with the career offices to supplement their efforts or bring in specialized programs.
Finally, I work with corporations and other organizations. I am often engaged to create and deliver customized training, typically targeting a key organizational professional development priority. Recently, I've delivered workshops on Resilience, Building a Personal Board of Directors, Creating Advocates Internally, and Finance for Non-Financial Managers.
I think what I am able to do as a career advisor and trainer is deeply understand the organization (as much as an outsider can) to speak its language and know the business well enough to integrate it into the content I'm delivering. The other component which I think is important is relatability. For many of my clients, I've been in their shoes – I've been in a similar job previously in my career, dealt with similar business issues, or faced some of the same political or professional challenges. This creates a work approach with my clients where we relate as peers and are thought partners.
As I look at where my business is today, I'm most proud of who my clients are and how I work with them. My clients are leading organizations and accomplished professionals. I also have long-standing clients that I have worked with over several years – I've often deepened the relationship overtime, periodically asked by my clients to add new programs or services. This is the best measure of success, and equally important, shows that our relationship is valued.
So, what's next? Any big plans?
The most important short-term plan is to establish the family routine as my sons begin kindergarten in a couple weeks. A lot of what I do professionally is to ensure that I can be where I need to be for them, involved in their experiences, and still do my outside job in an excellent way.
For my consulting business, I'm going through the prioritization process. I have a few programs where I think I can expand to new organizations. My focus here is finding the right organizations, identifying those who are excited to work together and have some ambitions to change or try new approaches.
Another emphasis is a couple new projects I'm developing. I am anticipating launching in 2019 a program that is a "bootcamp" for professional women. I want to create something for women to address challenges, courage, and path finding. I mentor women regularly and do a lot of networking. I think there are many questions that would benefit from concentrated reflection and peer support, and it is just hard to find the right forum, environment, and time to focus here. So, I hope to tackle that and direct some of my energies on this topic.
My other exciting anticipation is completing my doctorate in 2019. Yes, amid all the professional and personal activities, I decided to pursue a doctoral degree at DePaul here in Chicago. I'm midway through my dissertation and excited about its prospects. My work focuses on the integration of career advancement and strategy, and I'm excited to see where this study takes me. I'd love to do more speaking and maybe even get a book written after graduation.
One thing I've changed over the years – I used to plan and create milestones and KPIs. These days, I'm trying to instead do things that are interesting to me and meaningful to others. Often, the best projects are the ones that come out of the blue – and I want to be ready to say YES to those when they come my way!
Contact Info: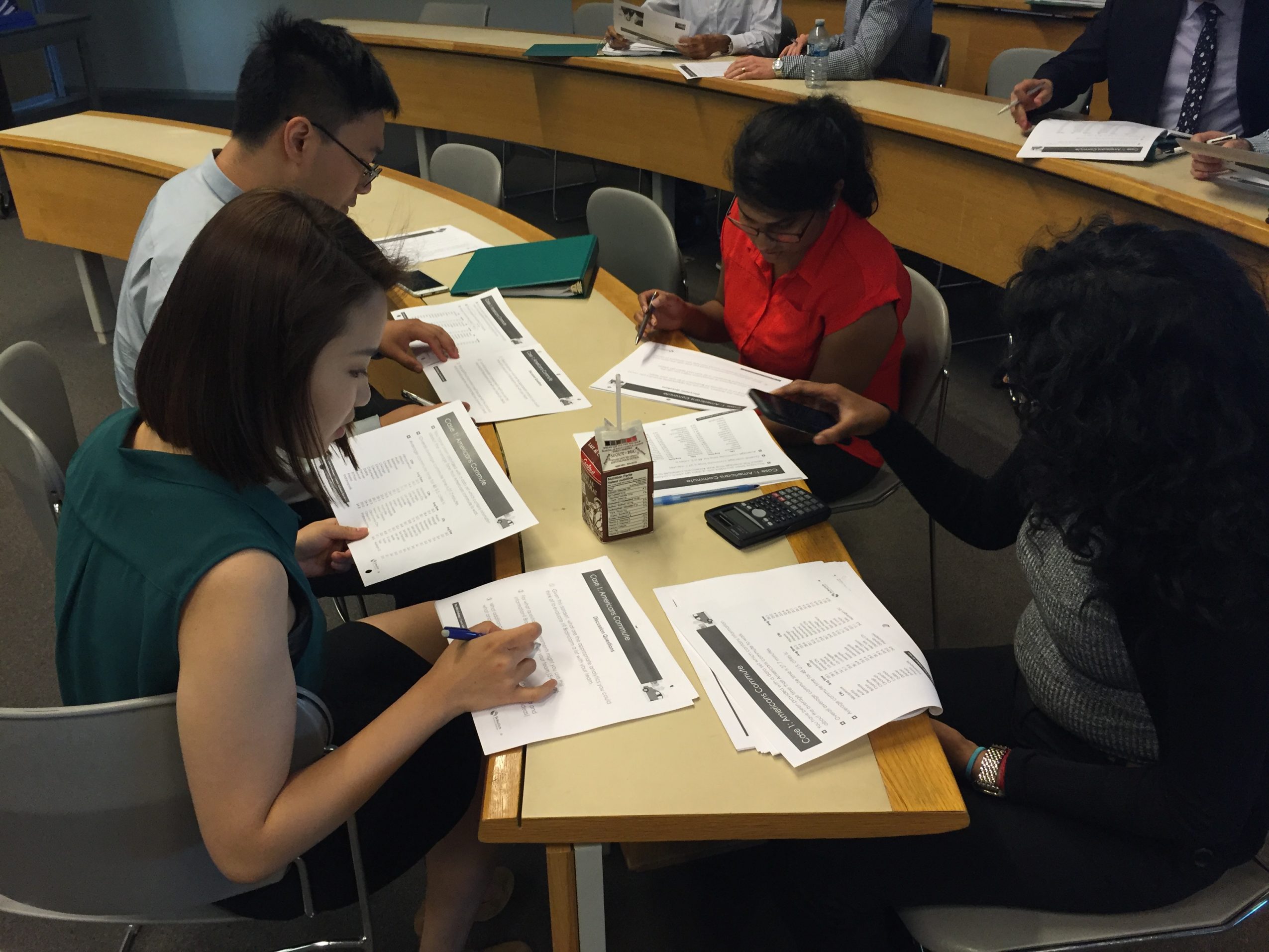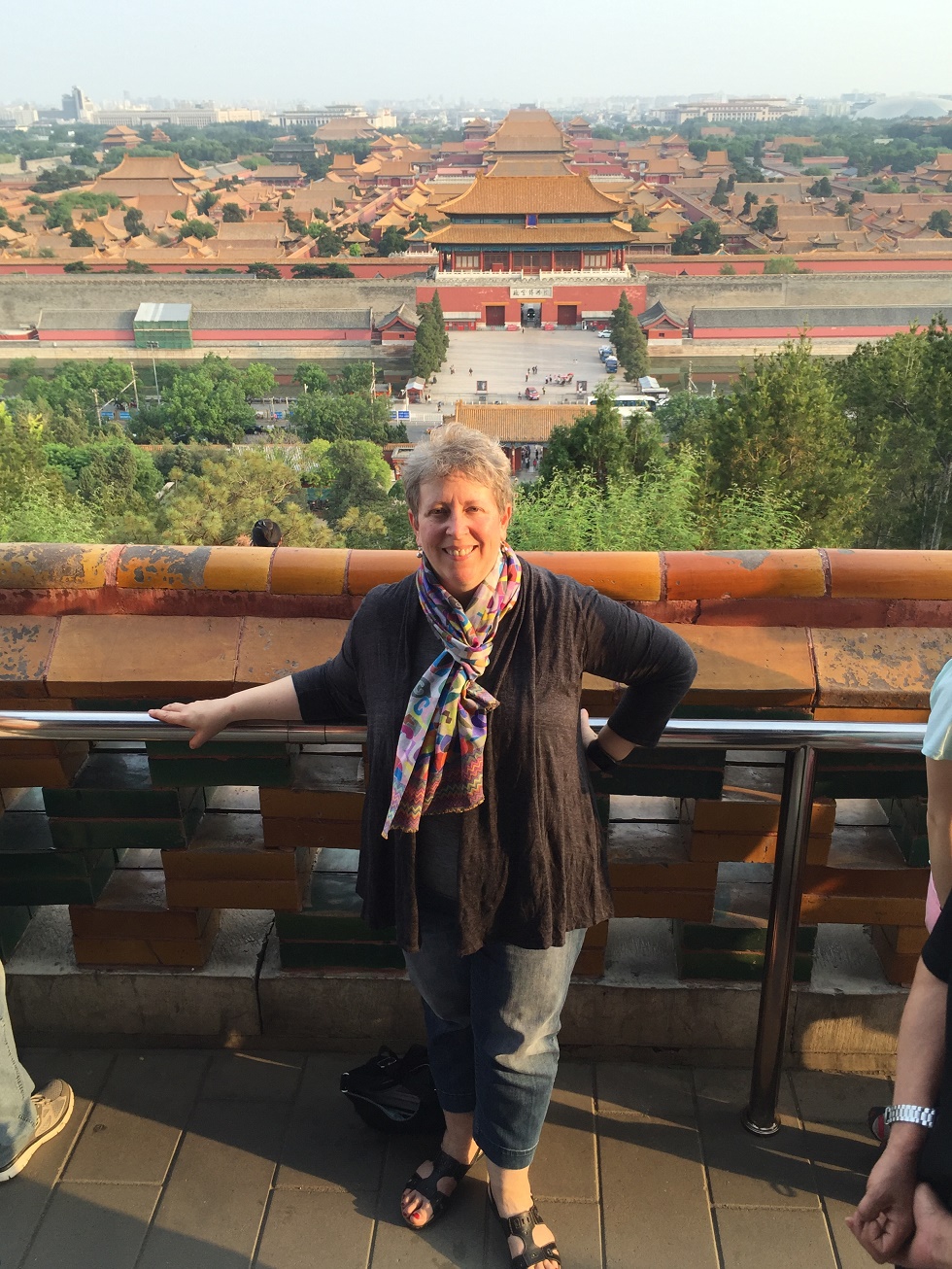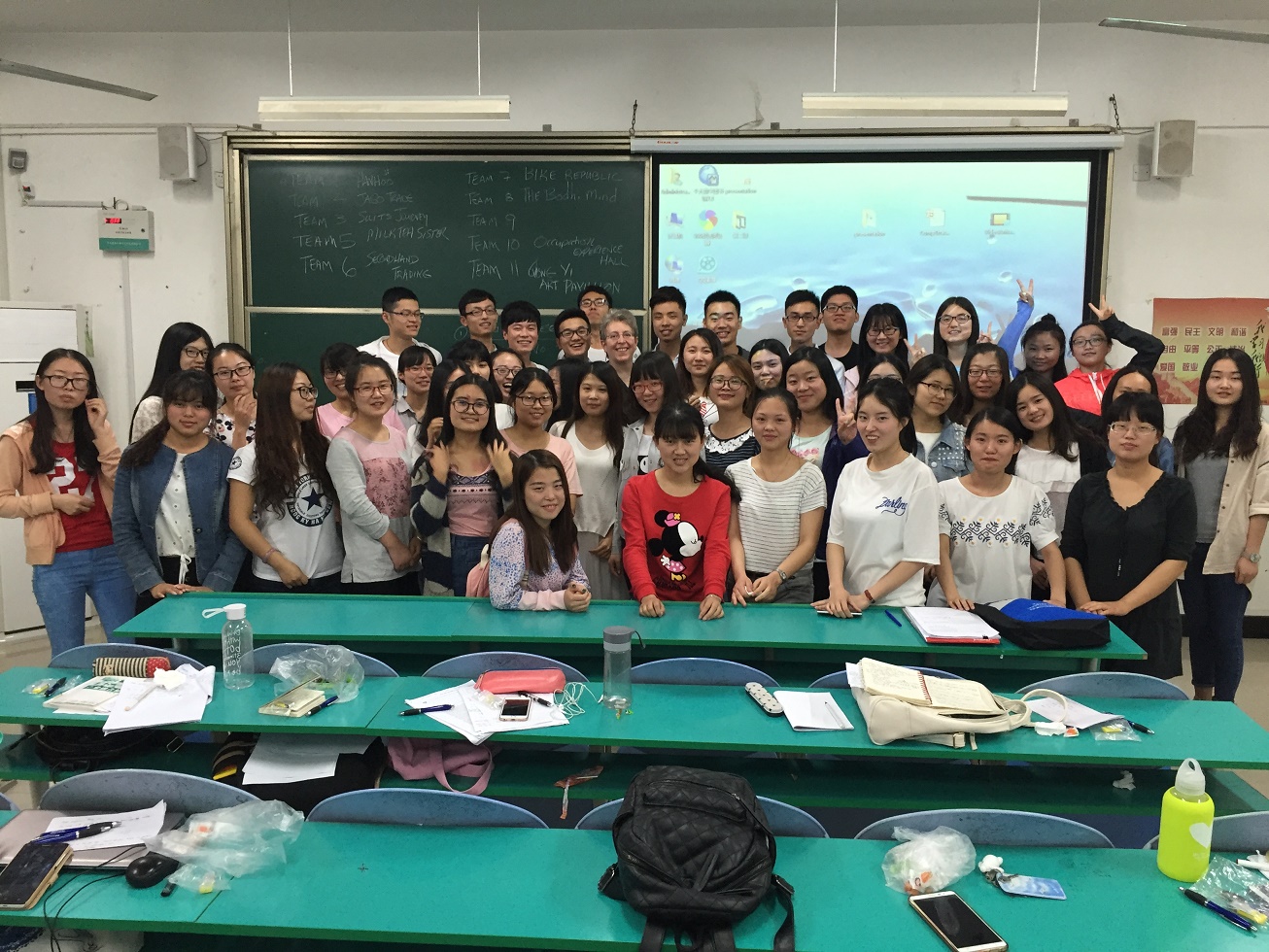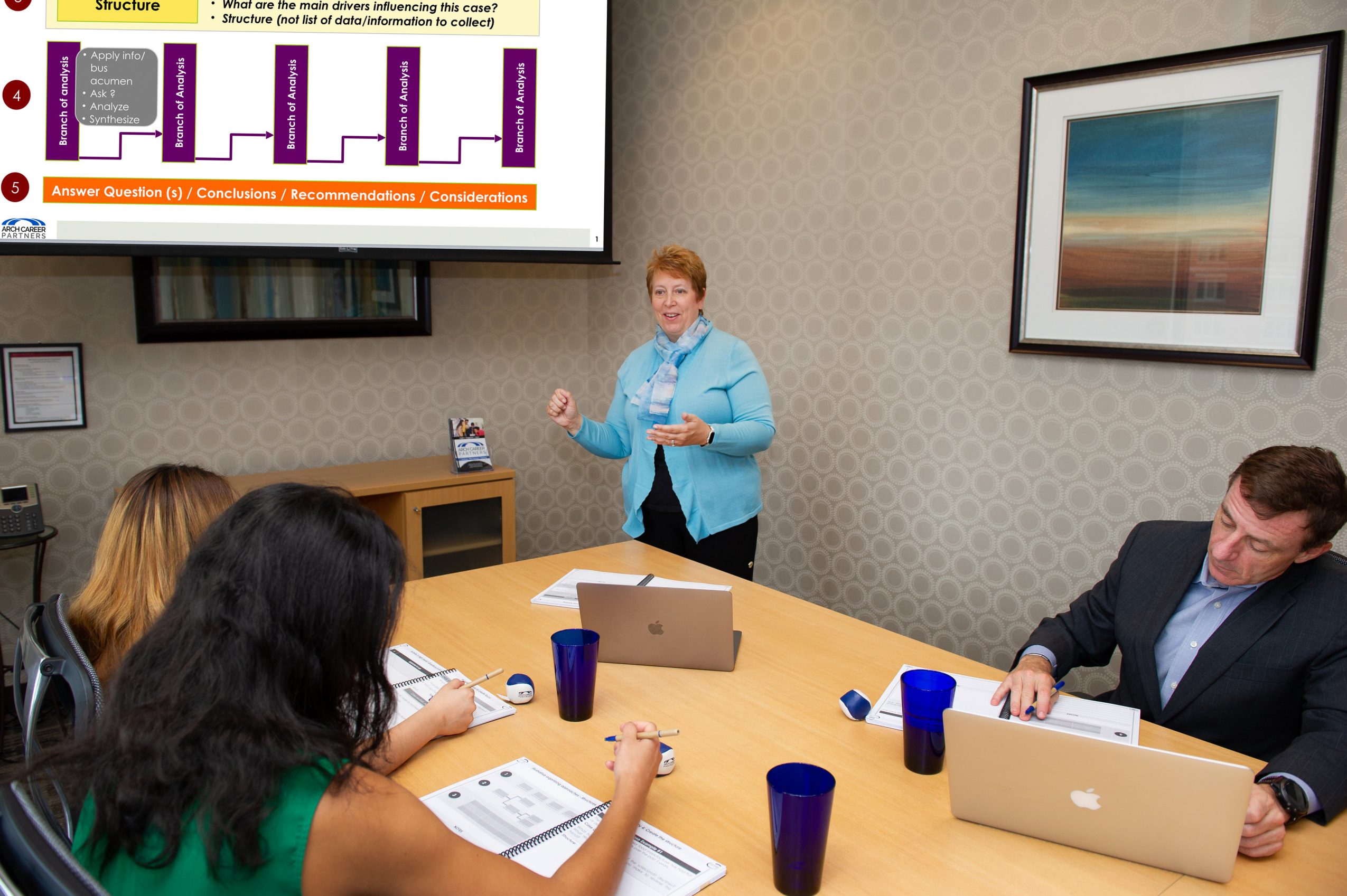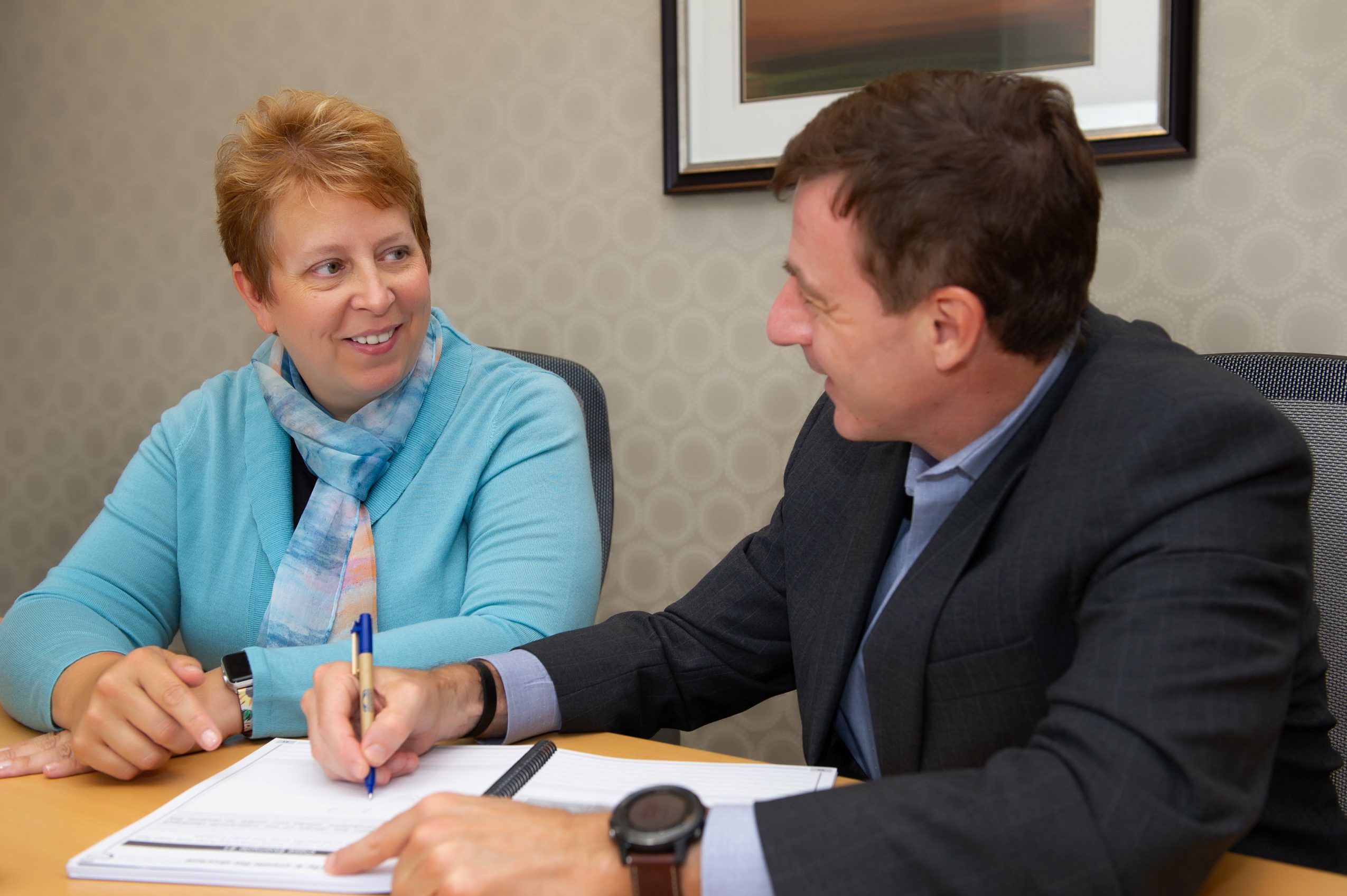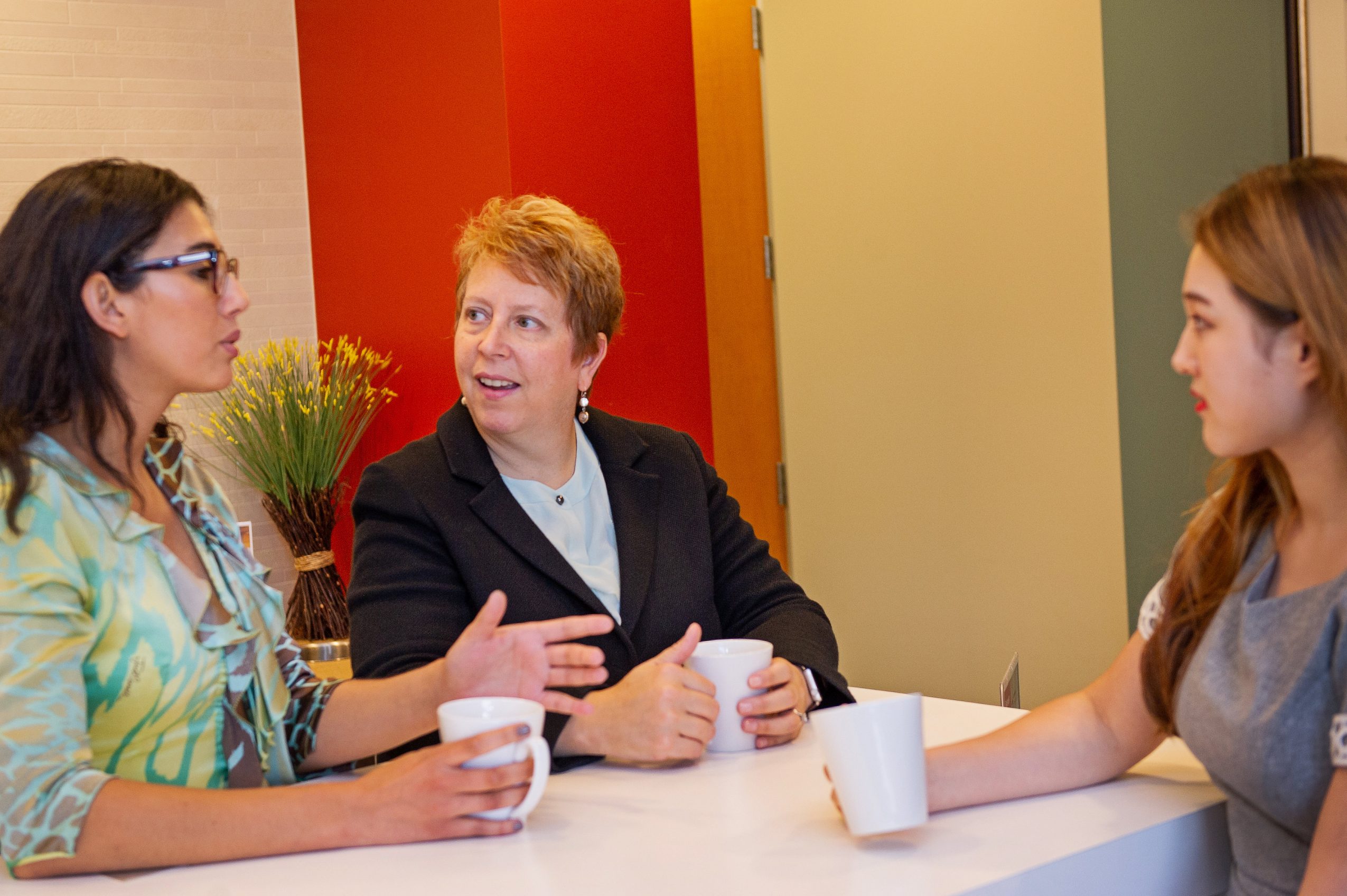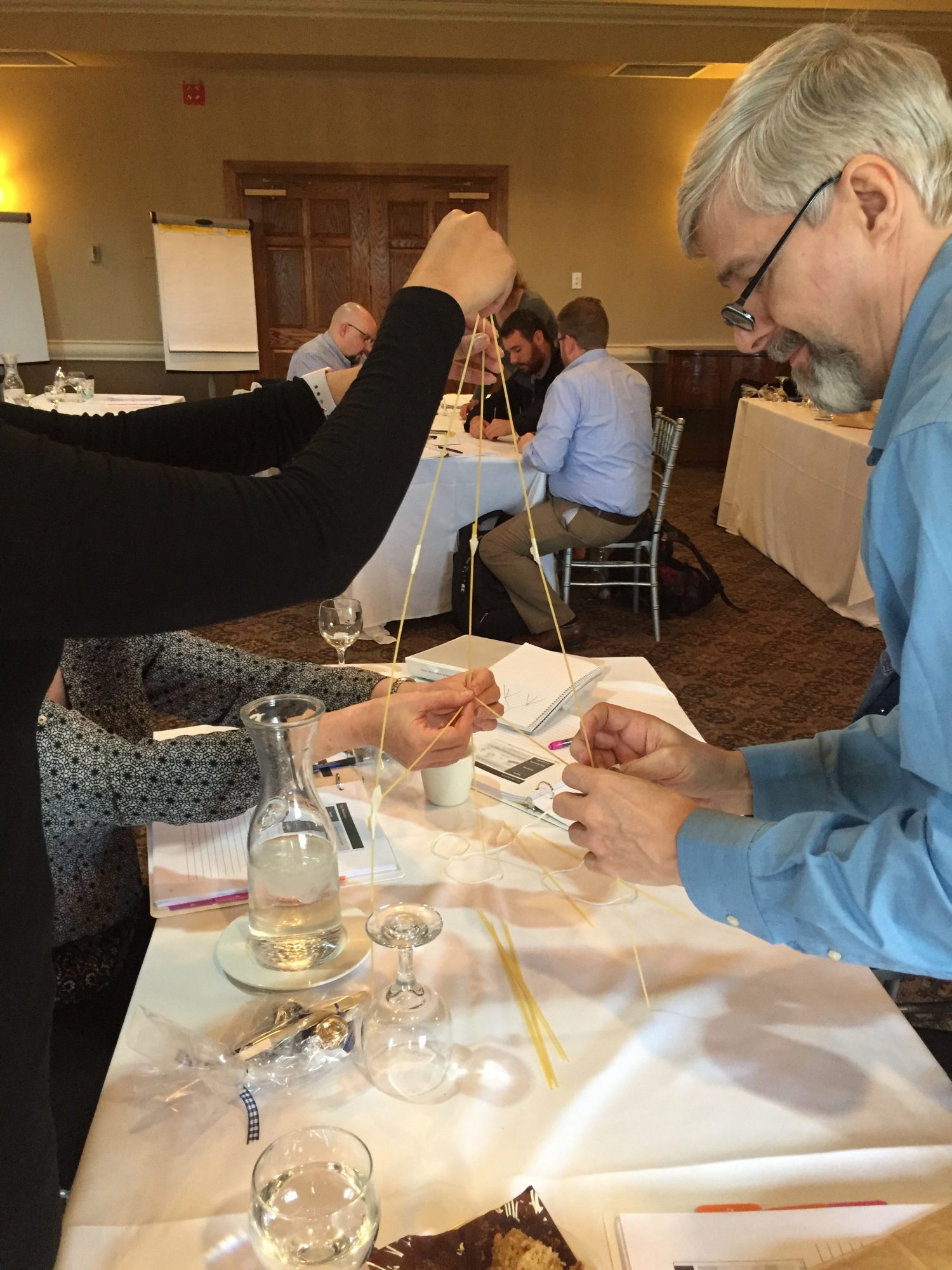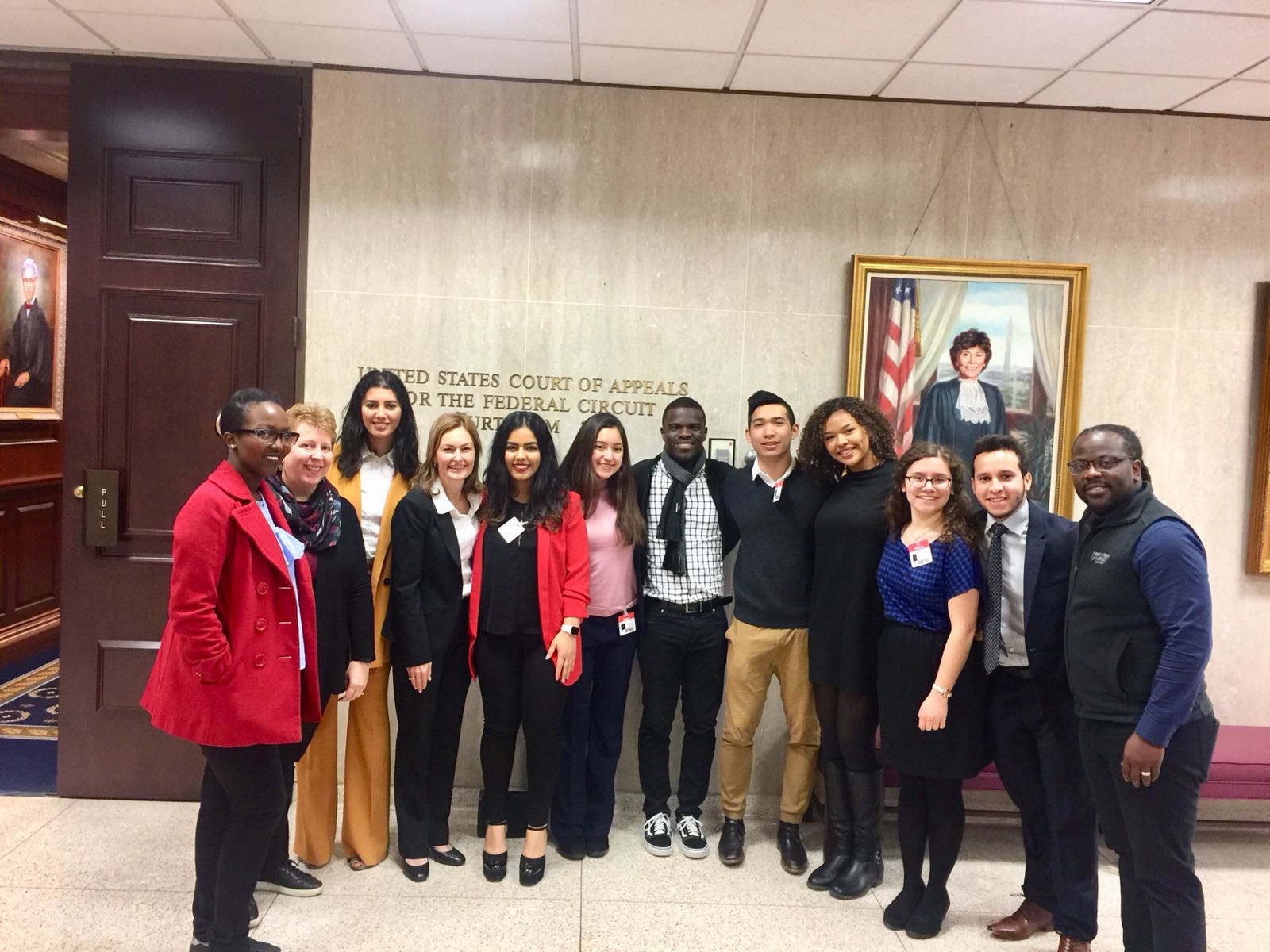 Getting in touch: VoyageChicago is built on recommendations from the community; it's how we uncover hidden gems, so if you know someone who deserves recognition please let us know here.