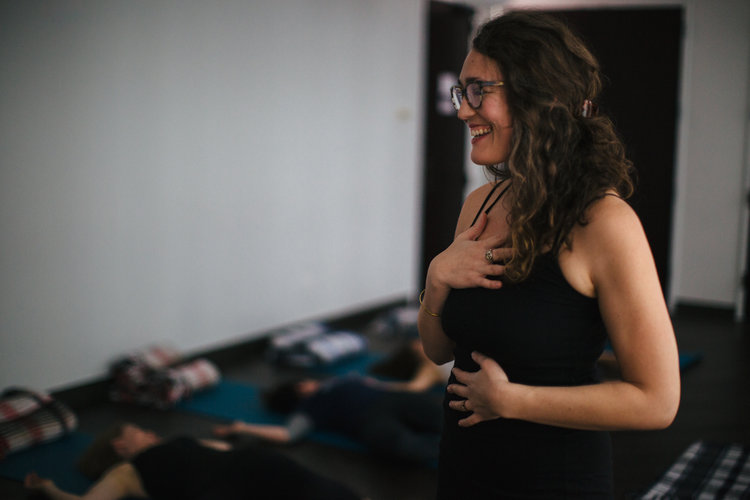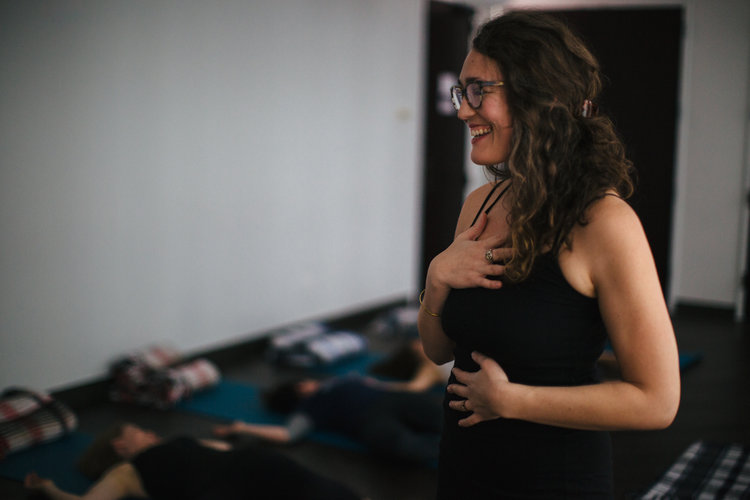 Today we'd like to introduce you to Natalie McGreal.
So, before we jump into specific questions about the business, why don't you give us some details about you and your story.
Sure! It was definitely not a quick journey, I can try to keep it brief though, haha. I was pretty young when I took my first yoga class and although, I really enjoyed it, I was not one of the yoga teachers who was instantly in love with the practice or struck with an inspirational bolt of lightning. At that point in my life (this was in 1999), after years of being a devoted student of dance, I was really familiar with getting into my body. So, that first class simply felt like a different approach to physical exploration. At that time, I did not realize that there was anything deeper to this whole yoga thing. Coincidentally, I was experiencing some major anxiety and panic attacks at the time and a close friend taught me how to breathe and use repeated affirmations to help me relax. It was so powerful and soothing and I had no idea that was part of the yoga practice – or at least that it could be. Anxiety had been a consistent part of my life story and although, I craved relief I don't think I was ready or mature enough back then to fully commit myself to mindful, healing practices. I had developed coping mechanisms over the years but some of them were not productive or healthy. Over the next ten years, I would pop into yoga class here and there or would practice at home. Though, my appreciation for yoga grew stronger it wasn't until around 2010, that I really became ready to dive into what yoga had to offer beyond the physical benefits. My mentor likes to remind me that "pain is a great motivator" and it wasn't until I was desperate enough and in enough pain that I started to lean into my yoga and meditation practice and explore how they might help me. Around that time, I was working full time as a licensed massage therapist. One day, I was hanging out in the break room at work talking about a yoga class I had recently attended and one of my coworkers commented that I would make a great yoga teacher and it really caught me off guard. I was like, "Wait, are you sure you are talking about me?" We talked more about it and it began to sound more believable. Within the next few days, I was researching training programs and by the end of the week I was enrolled in and had completely paid for a year and half of teacher training. It was the best impulsive decision I have ever made and thanks to yoga and a personal spiritual practice, it is currently the last major impulsive decision I have made. Teacher training was a very humbling and intense experience for me. I had never put so much effort into getting to know myself and healing old wounds. I was also doing a lot of work on freeing myself from those old coping mechanisms I mentioned earlier. It was an uncomfortable time but it was one of the greatest things I ever did for myself. My thesis in yoga teacher training was about utilizing yoga in addiction recovery and soon after I finished training I became certified as a trauma informed yoga teacher.
Before becoming a yoga teacher, I studied clinical massage therapy at The Soma Institute of Chicago and Thai Massage at The Sunshine school in Chiang Mai, Thailand, both of which have greatly influenced who I am as a teacher and yoga student. I love bodywork and I still offer Thai Massage when my schedule allows for it. After teacher training ended in 2012, I started teaching right away and by the summer of 2013, I was teaching full time. I am still teaching full time and I get to work all over Chicago with a diverse group of private clients and teach public classes at my favorite yoga studios, Tula Yoga in Logan Square and Room to Breathe in the Loop.
Great, so let's dig a little deeper into the story – has it been an easy path overall and if not, what were the challenges you've had to overcome?
I would not say it has been an easy path but all of the experiences and situations in my life that I value most have not happened without effort or even some struggle. When I first transitioned into teaching full time, I had to take classes and clients as they came so, I did not have a whole lot of control over my schedule. My days were starting at 6 or 7am and ending at 8 or 9pm. It was pretty exhausting but it was also exciting and really fun. I just kept telling myself that this is part of the process and we all have to start somewhere. Over time, as I gained experience as a teacher, I was able to have more control over my schedule making it more sustainable. It is a constant practice for me, though. Checking in with myself and my schedule, maintaining balance. Setting aside time for my own self care and rest. Recently, I experienced some pretty hard core burn out after a beloved yoga community fell apart. That was one of the most difficult situations I have endured as a teacher so far. I was on the verge of stopping teaching and I had to lean quite a bit on my mentor and support system to keep me going. It was a really painful experience but after coming out the other side I feel stronger as a teacher and student than I ever have. Another yoga teacher that I mentor put it perfectly, "sometimes you have to burn a garden down to create fresh, rich soil."
I have also had the challenge of teaching in a way that is authentic to me even though it may not match up with what is considered "trendy." I specialize in gentle, restorative and trauma focused yoga and my classes tend to be slower, quieter and contemplative. Not that we don't have fun in class but, if someone is hoping for a cardio workout in one of my classes, they might be disappointed. Since public classes rely on people showing up, I think it can be easy to feel pressure to teach in a certain way that doesn't match who we are and what we feel called to teach. I am really glad I somehow never caved to that pressure. I believe that if I am genuine in what I share and teach then everything will work out. It might be a slower journey than what I want but slow and steady progress is what has created a more stable and satisfying career for me personally.
Natalie McGreal Bodywork & Yoga – what should we know? What do you guys do best? What sets you apart from the competition?
I specialize in teaching trauma informed, therapeutic and restorative yoga all of which I infuse into my public and private classes. My classes are an opportunity for people to experience conscious and thoughtful movement so that they can create a deeper relationship with themselves. The way I share yoga gives students the space to make decisions for themselves based on what would benefit them mentally, physically and energetically moment to moment. I always remind the students I work with that I have no personal agenda when I teach. Before each class, I check in to see how everyone is feeling energy wise and if there are any special requests. Regardless of any theme or plan I initially had for the class, ultimately, I sequence and theme the class based on what is shared with me and what I observe. As a teacher, I believe that I am here to guide and support each student's personal yoga journey.
I think one of the things I am best known for is my workshop, "The Art of Relaxation." It is a workshop that combines self massage, restorative yoga, mediation and breathing practices to teach people how to take their self care and relaxation – literally – into their own hands. It is a lot of fun and over the years I have taught it many times throughout Chicago and beyond.
Working with people, 1×1 is probably where I am strongest as a teacher. I have clients I get to work with every week, and I feel blessed for it. One of those clients I have worked with weekly since I finished teacher training about six years ago. They were brand new to yoga and I was a brand new teacher. In a way, we grew up together and that has created such a special and unique bond.
What moment in your career do you look back most fondly on?
Getting to teach at Room to Breathe where I offer a weekly yoga class specifically for those who identify as survivors of trauma. Room to Breathe is also where my colleague Kathleen Katsikeas and I share a monthly trauma focused peer support group/yoga class. These special classes are donation based and available anyone who is searching for support and healing.
I also have a Sunday morning restorative class at Tula Yoga that stands out for me, career wise. Restorative yoga is probably the least flashy and eye catching yoga styles out there. There are not many IG yogis posting pictures of restorative poses. When Maile, the owner of Tula approached me a few years back about starting a Sunday morning 9am restorative class, it felt like a leap of faith. Not that I haven't had previous success with building restorative classes, but 9am on a Sunday morning is not the norm for restorative. We were not sure how it would be received and to this day it is one of the most popular and well attended classes that I teach. It regularly sells out, and each time it does my mind is blown and my heart melts. I am so grateful to the people who show up every week, proving that people are willing to roll out of bed Sunday morning for this special and quiet class. It is a real inspiration for me.
Other standout moments for me include teaching an all day intensive at the Minneapolis Yoga Conference to other yoga teachers on how to teach private yoga lessons. I will be back at the conference this year and this time, I will actually be teaching private yoga lessons to attendees. I have also taught yoga in a drug and alcohol rehabilitation facility and have the honor to help train future yoga teachers in Tula's 200-hour teacher training program.
Last year, I led a retreat in Bali with fellow yoga teacher, Rhiannon Kirby and Tula Yoga. It was so much fun that we are going again this year!
All of this is truly beyond what I could have ever fathomed or dreamt up when I finished yoga teacher training. I was such a shy and insecure teacher when I first started – I am blown away sometimes when I step back and acknowledge that every day I get up and speak to rooms full of people! Considering my past and personality it is pretty wild.
Pricing:
Private lessons and corporate yoga start at $100
Public class drop-ins start at $16
Contact Info: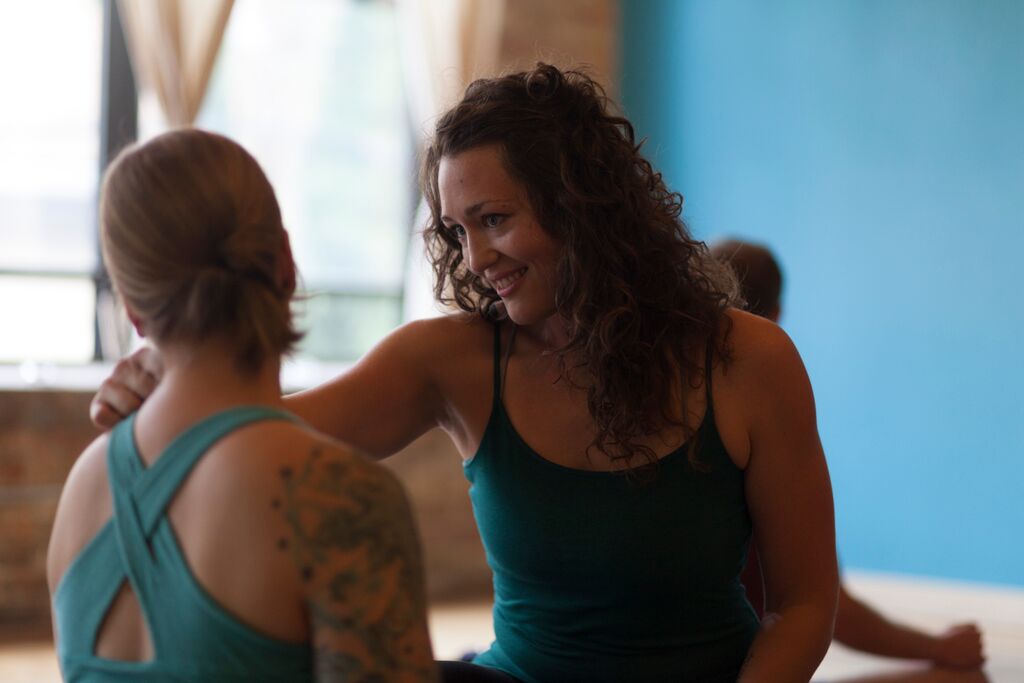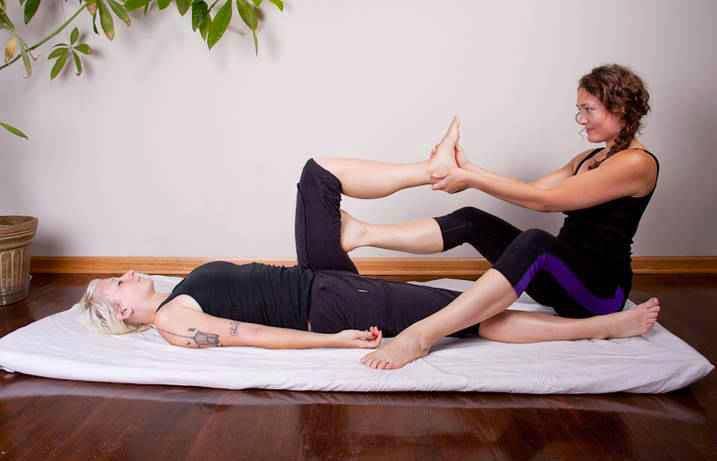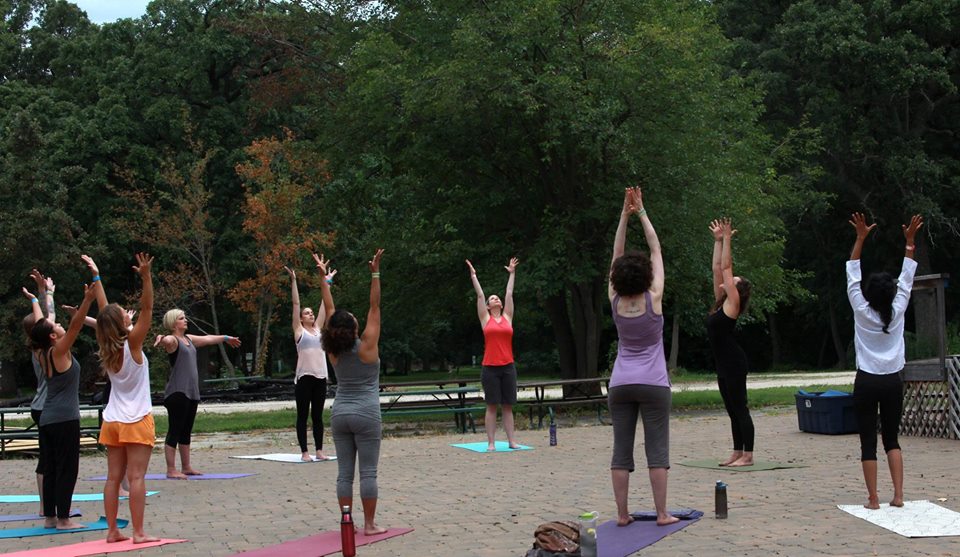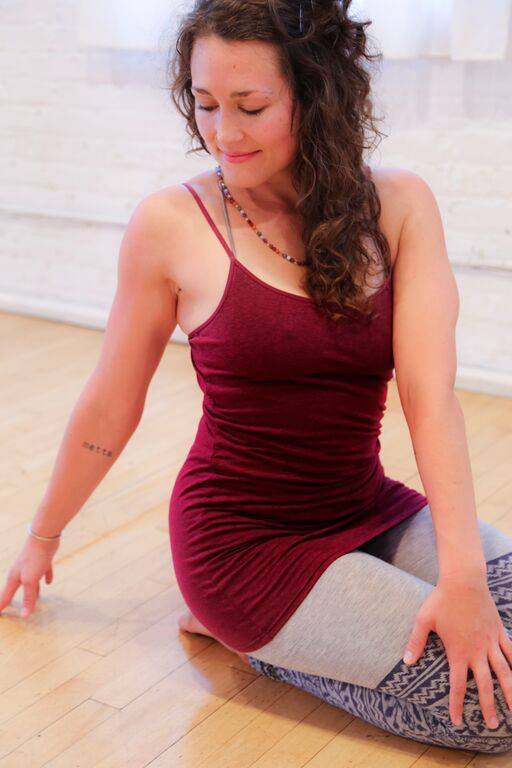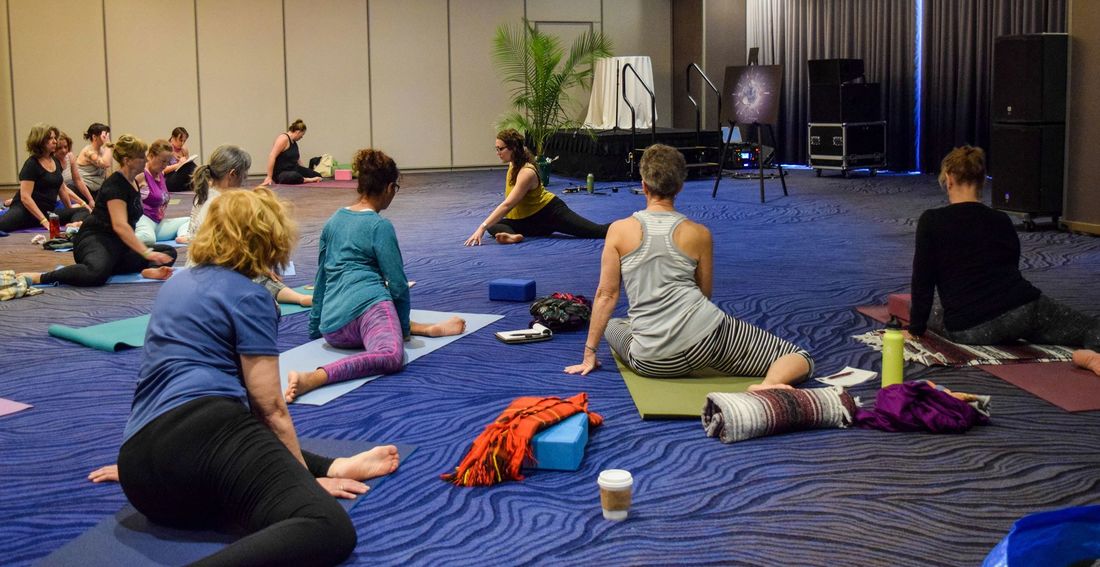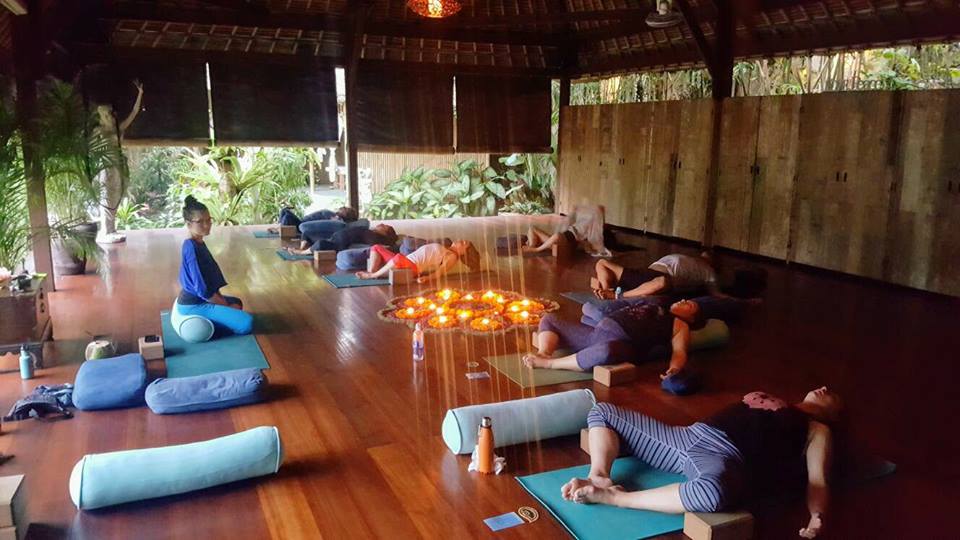 Image Credit:
Anita Evans, Madeline Northway, Karen Rettig, Nora Sanchez, Ripple Yoga Photography
Getting in touch: VoyageChicago is built on recommendations from the community; it's how we uncover hidden gems, so if you know someone who deserves recognition please let us know here.