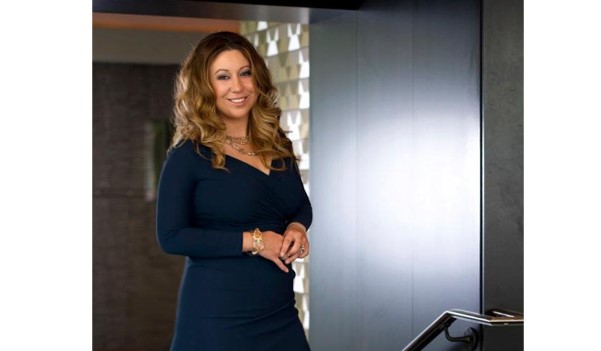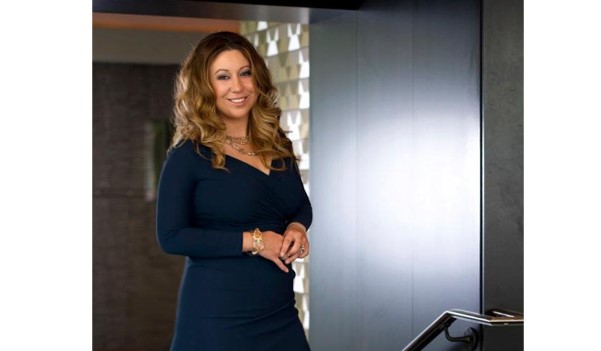 Today we'd like to introduce you to Michelle Durpetti.
In 2008 McGowan Durpetti & Associates was founded on the principle that event planners must be good sources of creative ideas combined with practical experience, flexibility and know-how to manage an event from beginning to end.
Over the next two years MD&A worked with various corporate, social and non-profit clients, producing numerous events, including the top event of BizBash Chicago's Top 100 Events list – the Green Tie Ball. Exhibit City News, the nation's only tradeshow industry newspaper, named Michelle as one of their top 40 under 40 of 2009. Michelle was also thrilled to join the Chicago Chapter of Wish Upon A Wedding: the World's first nonprofit wedding wish granting organization.
In June of 2010 Michelle steered McGowan Durpetti & Associates in a new direction with the re-launch of the company as Michelle Durpetti Events, expanding its list of services to include wedding coordination and destination management in addition to event management and creative development. Michelle comes from a long line of entrepreneurial spirit and is proud of her company's perpetual commitment to excellence.
Michelle attended college in both the United States and Italy, eventually graduating from Dominican University with a bachelor's degree in Communication and Italian Language Studies. She began her career with an internship at Jasculca/Terman & Associates a Chicago based public relations firm specializing in PR and event management. She began her internship on the public relations side of the firm, on the creative and strategic development team where she worked on various projects providing her invaluable hands-on experience with grass roots outreach, media pitching and placement.
During her time at Jasculca/Terman, Michelle worked on many events for both corporate and non-profit clients alike, including: After School matters, AT&T, the Department of Commerce and Economic Development (DCEO) Illinois, Midwest Generation, the Chicago Housing Authority, Washington Mutual, (then) Senator Hilary Clinton's book singing tour, President Barack Obama's 2004 IL senate campaign, and the 2004 AFL-CIO democratic primary presidential debates. Michelle was also part of an eight person team that spent much of 2004 travelling to college campuses throughout the country for Declare Yourself – a non-partisan youth voter registration initiative created by famed television producer Norman Lear. Along with an original (though unsigned) Dunlap version of the Declaration of Independence, they journeyed campus to campus with an incredible multi-media exhibit, spoken word poets, cast members from various years of MTV's Real World and the declaration of independence – all to inspire young Americans to have a voice in their government.
The journey with Jasculca/Terman & Associates ended with what still is a personal and professional highlight for Michelle: being a member of the 60+ team that produced the William J. Clinton presidential library Grand Opening dedication ceremony. The event was live in 30 countries, with thousands in the audience, including dignitaries, celebrities, politicians, and internationally known figures alike.
After more than 3 years at J/T, Michelle accepted a position at Edelman, a full service global public relations firm, working on various accounts including Unilever and AXE men's body spray. By the age of 26, Michelle realized that the corporate life was not for her and accepted various positions utilizing her fluency in Italian while working for the Italian Trade Commission, an Italian government office throughout the United States that cultivates trade between Italy and the U.S.
During that time, she began freelancing as an events specialist and produced various private events including birthdays, weddings, the grand opening of the sales office at Lincoln Park 2520 and both the 60th and 65th anniversary celebrations of Chicago restaurant Gene & Georgetti. This was a highlight for Michelle as Gene & Georgetti has been a family owned and operated business for close to 70 years, and that family is Michelle's – Founder Gene Michelotti was her grandfather.
Since the inception of Michelle Durpetti Events in 2008, Michelle has planned and produced over 300 weddings and events including some of Chicago's most notable, celeb-studded events such as the Chicago Gateway Green's annual Green Tie Ball, the Fiera Italiana, in conjunction with the annual Columbus Day Parade, for the Joint Civic Committee of Italian Americans, and the Chicago Hunter Derby where she was the recipient of the Marion Maybank Volunteer Award in 2014 in recognition of her outstanding contributions to the Chicago Hunter Derby and the Chicago Equestrians for a Cause.
Michelle has also been responsible for producing events for her family's business for many years. Other clients include the Tennis Opportunity Program, Chicago Opera Theater, The Tripp Healy Foundation and Ben Mahoney Productions. Through Michelle Durpetti Event's contributions to their non-profit clients, they helped to raise over $350,000 towards various charities in 2014 alone.
Wish Upon a Wedding, a national non-profit and the world's first wish granting organization that provides weddings and vow renewals for couples facing terminal illness and serious life altering circumstances regardless of sexual orientation, has acknowledged Durpetti as one of three recipients of the 2014 Shining Star Award. This honor was their way to thank and pay tribute to the professionals who, by their demonstrated commitment and example, inspire others to engage in volunteer service.
Michelle was selected as a "Bride's Choice" winner on Wedding Wire in 2013, and "Best of" wedding planner by The Knot in 2014. She has been a member of Style Me Pretty's "Little Black Book" and a Grace Ormonde Platinum Wedding vendor. Her work has been featured locally in Chicago Social Brides, Michigan Avenue Magazine, Chicago Magazine, Today's Chicago Woman, Your Trendy Magazine, and Chicago Style Weddings. It has been seen nationally on Style Me Pretty, Grace Ormonde, MOD weddings, Wedding Chicks, and Style Unveiled.
She has been featured as an industry expert on Chicago's WGN TV, Fox 32, WCIU The U, Michigan Avenue Magazine, Today's Chicago Woman Magazine, CS Magazine, and Illinois Meetings & Events among others. She was also a nominee for Social Event Planner of the Year for the BizBash Readers' Choice Awards.
In 2015, she joined the family business as a managing partner and was the driving force behind the development of The Estate, a wedding and event venue located in Rosemont, IL.
Overall, has it been relatively smooth? If not, what were some of the struggles along the way?
Well I think with anything in life, there are struggles and moments of growth that are necessary for progress. When I opened my company almost ten years ago I made every mistake you could think of, from hiring the wrong people to not really knowing how to handle the growth once the success came. My father was a major presence (still is to this day) at this time in my life always reminding me that it is through mistakes that we learn, so I figured it out and got through it. Now that I am also part of my family's business, all of those mistakes that I made with my own company actually gave me so much knowledge and insight into business and that has proven to be invaluable to me over the last few years of having multiple companies.
Alright – so let's talk business. What should we know?
Well, my business, Michelle Durpetti Events is an events + wedding production firm. What we specialize in is logistics. We are not designers – instead our focus is centered on the production aspects of our events and weddings, ensuring a timeline for the day that all vendors feel good about and that runs seamlessly.
At Gene & Georgetti, we are a family owned and operated Chicago steakhouse that has been in business since 1941. Steaks are a specialty of course, but I have to say the seafood on our menu is amazing. I think what sets us apart is also what I am most proud of – that throughout the last 7 decades of changing neighborhoods, food trends and just the evolution of life, we have remained. Every day when people walk through our doors, or they look us up online and they say "Gene & Georgetti" they say my grandfather's name. It makes my heart full to know that he is never forgotten.
We also have a second location of Gene & Georgetti located in Rosemont, IL and adjacent to that we have a gorgeous events venue called the Estate. I am most proud of the team here who delivers extraordinary service to our event and wedding clients. From the site visits to the menu development to the execution of the event, this team knocks it out of the park and I am so incredibly proud of that!
Any shoutouts? Who else deserves credit in this story – who has played a meaningful role?
There are so many people who have inspired my along the way and who have helped me learn something about myself or life. The list is so long! A few must mentions –
My high school president Sister Michelle Germanson taught me from a very early age that education and critical thinking was the key to getting everywhere I wanted to go. She has the most amazing way of developing everyone into their best selves.
One of my very first trainers (I am an amateur equestrian, every moment that I am not working basically goes to my horses!) was a woman named Alison Wilkie and she actually gave me the confidence and the knowledge to pursue something that I started as a 9 year old and is still with me every single day.
Two people at my very first big job, Holly Bartecki and Rick Jasculca – taught me how to manage my time, how to speak to clients, how to write. Holly challenged me every day and to this day I still have notes from meetings with her in a notebook on my desk to remind me about the 23 year old intern who knew nothing and needed an opportunity and these were the people that gave it to me.
Of course, my parents – who actually loved me, supported me and encouraged me throughout my entire life, and who gave me the opportunity to seek my own path and arrive at the family business in my own time. They are two of my best friends and I am so grateful for them.
My grandfather Gene has driven me every day of my life. I lost him at the age of 9 and everything I do, I try to remember that he is watching and I want him to be proud.
My current trainer Caitlyn Shiels has pushed me time and time again when I am riding to do things that are outside my comfort zone and to push myself and the confidence that goes from that positively impacts every other area of my life. I am so truly blessed to have the most amazing tribe of talented, loving, smart people around me.
Contact Info:
Address: Gene & Georgetti 500 North Franklin Chicago IL 60611
Michelle Durpetti Events 500 North Franklin 3rd floor, Chicago IL 60611
Phone: 312-988-9900
Email: michelle@durpettievents.com
Instagram: @mdurpettievents @estate_chicago
Facebook: Michelle Durpetti Events
Twitter: @mdurpettievents
Image Credit:
Carasco Photography, Collin Pierson Photography, Marcin Cymmer Photography
Getting in touch: VoyageChicago is built on recommendations from the community; it's how we uncover hidden gems, so if you know someone who deserves recognition please let us know here.