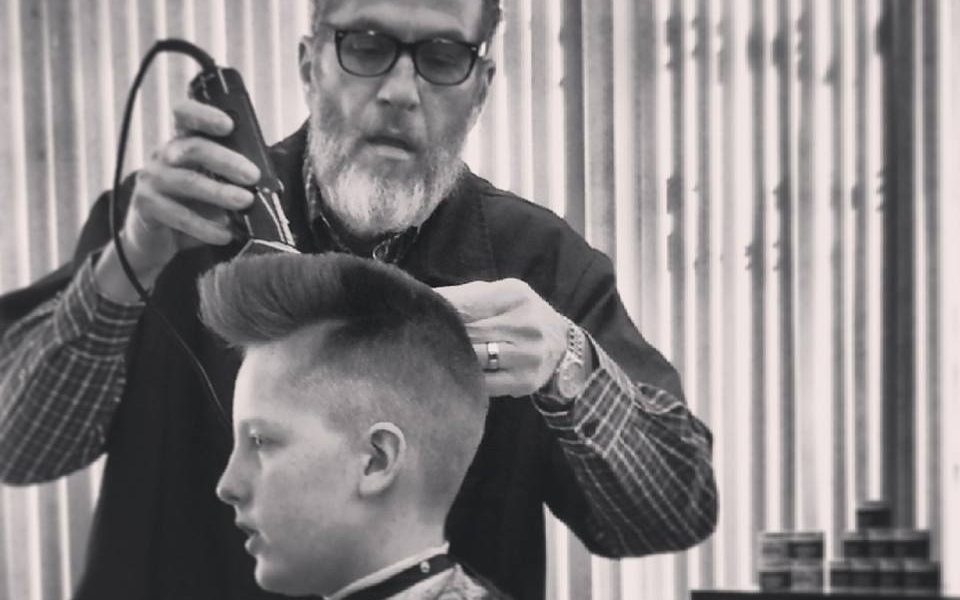 Today we'd like to introduce you to Michael Pascolla.
Thanks for sharing your story with us Michael. So, let's start at the beginning and we can move on from there.
1. Ernie's Barbershop – 1964 is where the story begins…Let's see now… I was taught the value of a dollar from an early age. Catching wind that there was a shoe shine boy job at a local barbershop which paid 50 cents a shine and 2.50 a week for sweeping hair and odd jobs around the shop. At 7 years of age, I thought I'd made it big! I'll never forget the weekend the Beatles came out on the Ed Sullivan show, the following Saturday the shop was empty. The owner, Ernie was deeply concerned. This was my first experience with everything going to crap in a business scenario. I mean at 7 I thought once you started a business you must just go up, and up and up. The early lesson was that nothing in business is permanent. This has repeated itself time and time again. People have asked me if this early barbershop experience influenced my decision to become barber but the truth is it really did not. I'll get to that part of the story later…working at the barbershop exposed me to all sorts of colorful characters and looking at the Playboy Magazines was an experience I was an extra added bonus. Actually, I thought it was great.
Grade School/High School was a constant challenge for me, I could not understand why I needed to know all this crap or how I would use it later. Nobody was directing me so in my blue-collar mentality picked up from my Italian immigrant parents, I thought to myself…"So, I cut the hair and I get paid." It seemed simple and pretty black and white to me. I quickly learned that I could create my own niche where my clients needed my own particular expertise and feel for the hair biz. I wasn't just a machine that learned the haircuts and repeated them, I really got to know my customers, their lives, their families and came to understand what it was that they truly needed from a hairstyle. I had always been challenged at school, it wasn't for me, I was one of those kids looking at the clock all day waiting for the misery to end. I was your typical kid that did not mix well with authority although I'm the first to admit I could have really used a mentor when I was young.
Beauty School. When I began in beauty school, for the first time in my life, I had people waiting in line just for me. It was a great feeling and a true confidence builder. I had people giving me excellent feedback, telling me that I was great at what I did and they were admiring my work but the truth is it felt good but it also made me feel uncomfortable. Nobody ever looked at me before this so it was shocking to say the least.
Aveda Guy- In the Italian community, there were many friends and family members that ran highly successful salons and barbershops. I watched these people do well, travel back and forth to Italy, buy beautiful homes, drive nice cars and have very happy lives all from the hair business. When I walked into my family's hair salons the smell, the stimulation and the sounds of these places really appealed to me. I completed school and quickly realized that a salon owner will tell you anything to get you to work there. I worked my first 5 years with very little pay coming in and worked 2-part time jobs along with trying to build up a clientele. I found myself in need of a haircut while walking thru Woodfield Mall one day and stumbled across Hedi's Salon (an Aveda salon). I told the woman cutting my hair that I was a hairdresser and she suggested that I ask the manager for a job which I did and accepted the position. For the first time as my career as a hairdresser went to the moon, I was making so much money that I did not even know what had hit me. I was so used to being broke and quickly became the #2 highest booking chair surrounded by the most talented hairdressers that I have ever known. With a solid salary and a pocket full of tips every day for 5 years, I decided to embark on the next phase of my career: my own shop.
Nuovo Salon (Aveda Concept Salon) in Schaumburg IL was born. 1000 Square feet of smoke and fury. It was exciting and terrifying at the same time. Standing on my own two feet made me so proud yet so worried at the same time. At the grand opening party, my father asked me, how much money I had tied up in the build out and I told him $70,000.00. He said in his matter of fact way, " You know, you could lose that money." Of course, I knew that but I just put my head down every day and pounded the work out. My former colleagues were shocked at the volume of work that I was putting out from that little shop. I considered the success a natural result of not just repeat business but relationships that were above and beyond the typical hairdresser client relationship, I was invited to weddings, first communions, graduations, and even Greek Easter, not to mention funerals. These people were not just my clients but they invited me in to participate in their real lives. I listened to their joys and their miseries, my wife is often amazed at the intimate details that my clients share with me but it is true. After 13 years in my first small shop, I thought it was time for an expansion. I increased the square footage by another 200 square feet in a much more visible location in Schaumburg. It looked more like an art studio than a hair salon and the clients responded overwhelmingly. I grew that business over the course of the next 12 years and at its peak had 7 busy chairs cranking daily.
It's a Man's World – Don't Go Where Your Wife Goes
The economic downturn that affected just about every living soul I know happened and it was time to regroup. I already knew that nothing stays the same so this time I took stock of how I would start over. My most successful and talented colleagues were going through the same trough of lack of business and I always believed that life was like a volleyball game when the players all go to one side put the ball on the other side so I switched careers and went into the barbering business. My wife will tell you it's because I wanted to spend my days with the guys after 25 years of listening to women talk about shopping at Nordstrom and buying shoes. Truth is I thought if I need to start over I may as well get to talk about motorcycles, hot rods, cooking and music for a change of pace.
Hence the Mario's Barbershop motto of "Don't go where your wife goes!" was born.
At 51 years old, I became an apprentice to a younger shop owner and an exceptionally talented barber by the name of Kevin Slimco (Slim's Barbershop in Crystal Lake IL) . "Slim" taught me a new eye for detail in men's hair cutting. After 25 successful years behind the chair, I thought I knew everything there was to know but I guess I didn't because I truly learned a lot from this young man. I quickly recognized that to swallow my pride and follow his direction was necessary to really gain the knowledge I needed for barbering skills. I believe that my ability to cut woman's hairstyles taught by Horst & Friends (Aveda's Founder) and now barbering puts me in a different league from other barbers and hairstylists, Kind of in the same way a person who knows more than one language can be comfortable living in two different countries.
The opportunity to purchase Mario's Barbershop in Park Ridge IL fell into my lap though word of mouth. Mario's Barbershop is a shop founded in 1955 where 4 generations of Park Ridge men and boys have come for their haircuts. I have a truly diverse range of clients from the former CEO of Zurich America, Director of Operations for United Airlines and I am humbled to service those who serve in our military, police force and fire departments along with some of the hardest working blue collar guys (like my own father and father in-law) that I've had the pleasure to know and believe to be the backbone of our country.
The environment is like stepping back in time when men had their own place like an early scene out of the movie, "Goodfellas". The camaraderie and friendships of the staff and clients that have developed over the past 7 years are as good as it gets. The vibe of Mario's is that of Park Ridge, a family community and a shop with a solid foundation for 60+ years, its known as a legacy in its town, a historic shop that's stood the test of time (very unlike the latest barber trend craze). Truth is we've always been here; Heck even our equipment is older than me! You know when you walk into Mario's that you've walked into a special piece of history where men have pontificated about solving world issues, discussed global events and shared personal tragedies, debated politics and more. It's just that kind of place that every guy needs and it's the real deal.
So, I did the deal with the former owner and here I am 7 years later having a happy day personally and professionally every day.
We're always bombarded by how great it is to pursue your passion, etc. – but we've spoken with enough people to know that it's not always easy. Overall, would you say things have been easy for you?
Starting up a new business in the midst of the economic downturn was my greatest challenge but when we hit the 5-year anniversary I knew we were turning a new page.
So, as you know, we're impressed with Mario's Barbershop – tell our readers more, for example what you're most proud of as a company and what sets you apart from others.
In my opinion the thirties, forties and fifties traditional barbering were the best clean-cut looks that men ever had. Men always looked their best in these eras. We can give you a pomp, a traditional, a fade or a taper, military regulation, etc. Our ability to seamlessly transition from the shortest to longest point sets us apart.
So, what's next? Any big plans?
To staff up with the finest barbers and create a true Gentlemen's experience. in the Northwest suburbs. At 61 years old, I believe that having a good day at work is possible every day. I get my inspiration from guys like my man Tony Bennett still doing his thing at 90! My staff has been adding it for a good long time, I'm proud to say that together our experience spans a couple of centuries. Now that's some serious on the job experience and the right new colleagues could stand to learn a lot from that kind of expertise. I'm working toward bringing more staff into the shop and building it up stronger than ever.
Part of leaving my own career legacy is finding the right person to carry Mario's Barbershop into the future in a way that would make the Park Ridge community proud and I'm keeping my eye out for the best. I tell my wife I can see myself kicking back at some point and working in a shop a few days week perhaps in a warmer climate with someone else at the helm, perhaps in Italy a few months out of the years. That would sure be nice!
Pricing:
Haircuts $21.00
Senior Haircuts $18.00 (65 and older)
Kids $15.00
Hot Shave $30.00
Shampoo $6.00
Contact Info:
Address: 1017 N. Northwest Highway
Park Ridge IL 60068
Website: www.mariosparkridge.com
Phone: 847 825 9855
Email: mariosparkridge@gmail.com
Instagram: mariosparkridge1955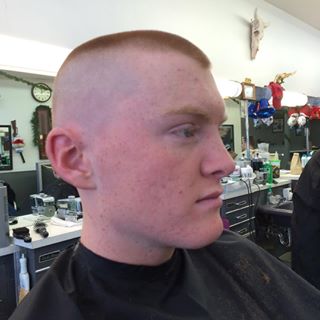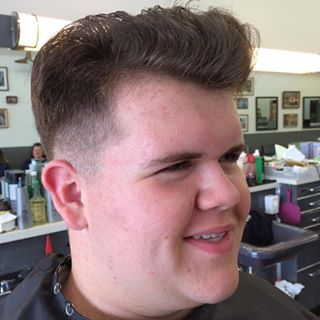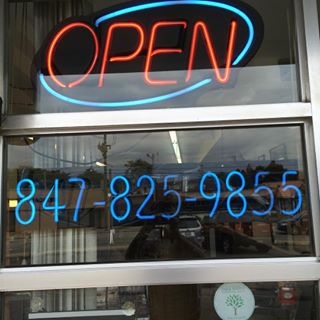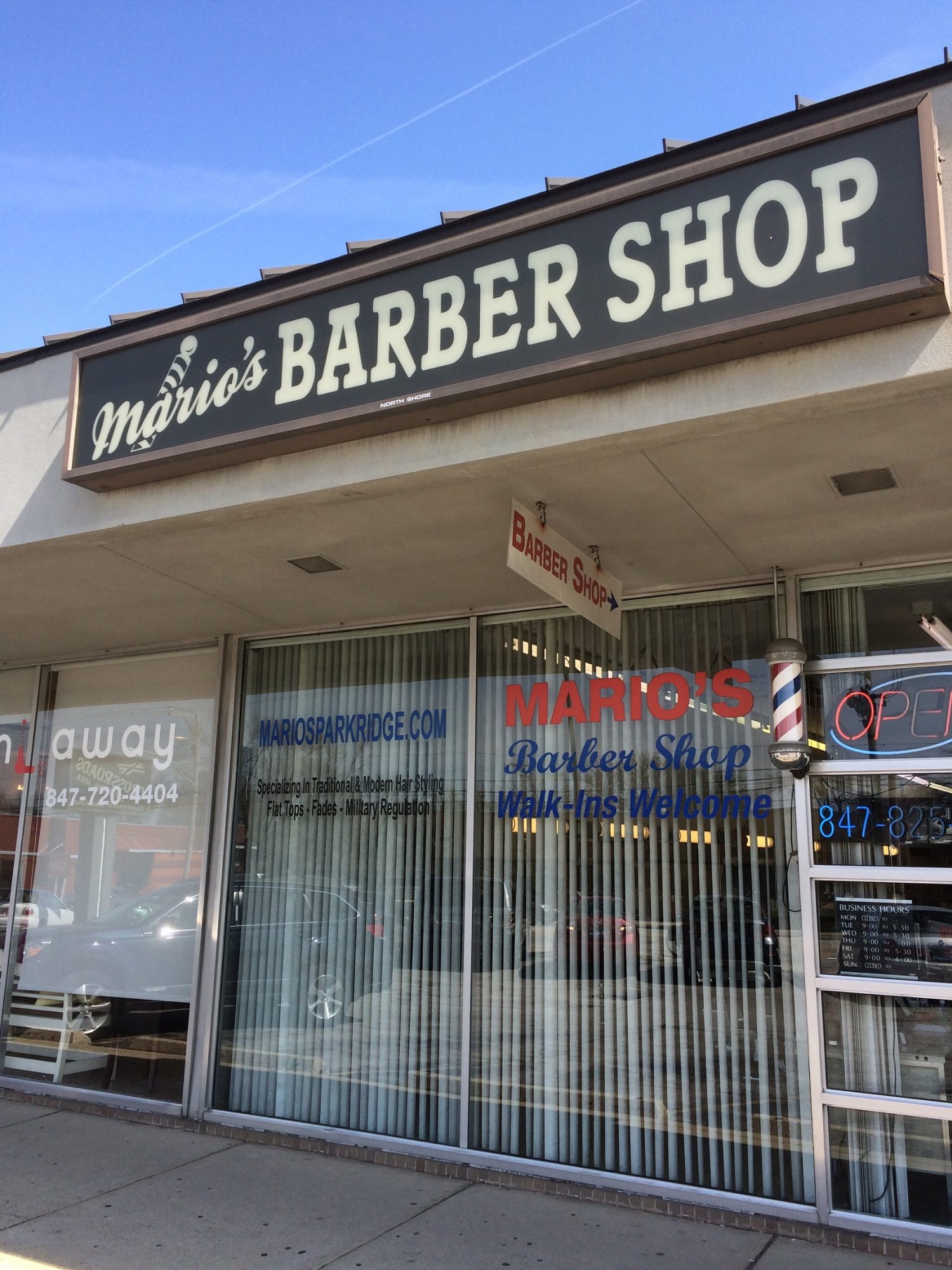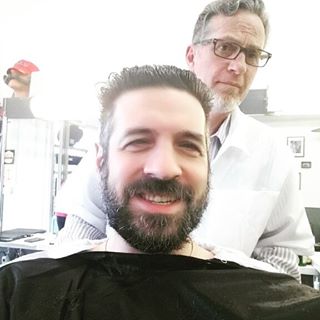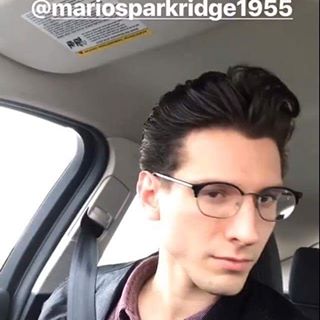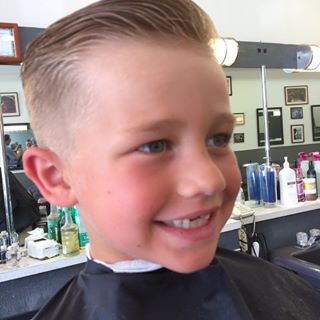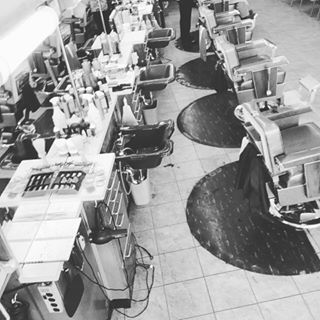 Image Credit:
Michael and Deborah Hernandez-Pascolla
Getting in touch: VoyageChicago is built on recommendations from the community; it's how we uncover hidden gems, so if you know someone who deserves recognition please let us know here.