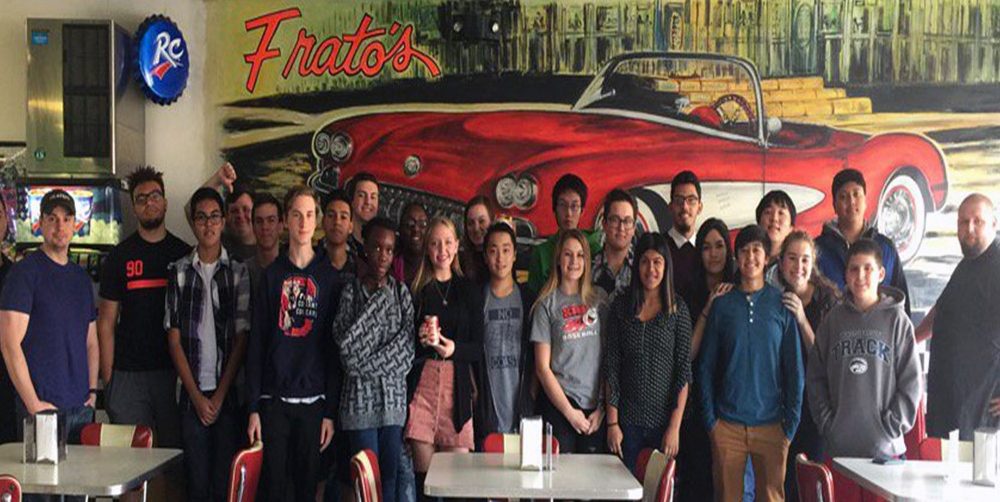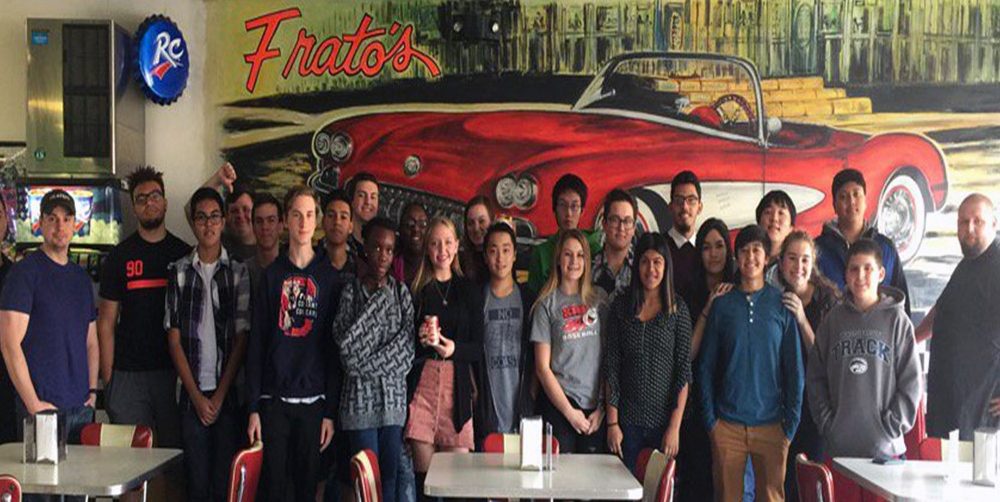 Today we'd like to introduce you to Michael Kudrna.
Michael, please share your story with us. How did you get to where you are today?
I've always sought out my own path instead of following the path of others. If I am to be accountable for my choices in life, I prefer to be the one making them. My parents raised me to be an individual thinker and leader, so spending time improving how I analyze and interpret all types of data was important. To make a wise decision that isn't based on luck, one must have a clear mindset on how to interpret the issue at hand without bias then apply the same unbiased thought process to calculate the correct choice/decision. This is all much easier said than done, which is why it takes a great deal of effort to improve upon it.
I built a background that touched upon areas of Technology/Computers (including social media/website development), Management, Sales, Finance, Marketing, among others. I'm a believer in being as well rounded as possible instead of very strong in one area and very weak in others. I challenge myself to acquire more knowledge every single day instead of ever allowing myself to think I know it all. This keeps me grounded so that I am always improving and staying ahead of the curve or competition.
When the economic collapse of 2008 happened, I was aggressively looking for businesses to buy. Being in the Chicago area that means a great deal of restaurants were up for sale. It took me 4 years to find a restaurant that I felt I understood the problems therefore improving my odds of fixing it. I also felt it was closer to a correct valuation as most sellers in a bad economy attempt to sell at valuations much higher than it is truly worth in hopes of finding someone naive enough to buy it.
In 2012, I purchased Frato's Eatery and converted it to Frato's Pizza. I brought in a fine dining Chef to assist in the makeover. The old Frato's was mostly store-bought premade items. The new Frato's menu is over 90% prepped in-house. We are a creative restaurant that is always trying to innovate something new to build buzz. This helped us get on WGN News with our Chicago Bears Themed Burgers – Devour the Competition!
As we grew, it became harder to find enough talent to offset the fact that we are not an automated restaurant such as a McDonald's. Not everyone has a passion to actually cook at this level, so most in this industry just want a paycheck for doing the least amount. That became a large headache for the entire team, not just myself.
What's the point of having a great Chef if he isn't training others? That started the beginning of Frato's Culinary School where we employ local culinary students in College that seek to gain experiential learning from a restaurant that will devote the time to teaching them. We work with local High Schools and spend a good amount of time volunteering to teach not only the culinary students, but local business students. Ideally this will help us continue to find the best talent as they go to college and choose Frato's to be their company of choice. Their passion for learning and seeing our business firsthand makes volunteering more to help the local schools more fun for us. Now, we are gaining traction and building a strong core team because we are finding the right talent to build around. This is helping us continue our growth despite not having the automated technology that our larger competition has.
With the political momentum of anti-small business measures like minimum wage increases, a soda tax, paid time off for hourly employees, etc….we have modified our business to focus more on Catering (changing our name to Frato's Pizza & Catering). These are all anti-small business measures because automated larger businesses have enough market share to weather any of these storms, but it's the independents that are dying off confirmed by NPD restaurant data of growing nationwide restaurant closings. I'm not against trying to help increase compensation for employees, I want nothing more than to increase compensation, but this political method only strengthens larger businesses while making smaller businesses suffer and that does nothing to help, it only makes matters worse over time. The barriers to entry of starting a new business is growing if it is a labor intensive business like restaurants are. The only way to survive/thrive is to grow market share enough to offset the higher cost structure, so catering is now our focus to do this. Who doesn't want to see top culinary students working creatively and delicately on their important catering instead of some automated conveyor belt creating their food and non-existent customer service?
Despite the obstacles, our concept is differentiated and strong therefore our future looks bright as we look to bring in investors down the road to fuel a Food Truck purchase and Full Service Bar addition to the concept. Even further down the road will be to start putting our creative menu items in retail stores. Our handmade mozzarella sticks have become our most popular sales items to date and deserve space on a retail shelf someday.
Has it been a smooth road?
Of course not, what's the fun in that anyway? Ask me this question every day for a year and I'll tell you a different answer every day because I stay focused on the current and upcoming obstacles instead of the past. It's my job to captain this ship and overcome obstacles before they become true obstacles. That keeps me pointed towards the future instead of the past.
To be brief on the past, this was a dead concept going towards bankruptcy. Revival on a tight budget meant a lot of hard work, long hours, and good decisions. Luck doesn't hurt as well. Once we got the ball rolling though, every day we got stronger and our name got out to more new customers. Yelp, which was far more credible (based on consumer perception) at that time was impossible to work with and caused a great deal of stress. They wouldn't give us a fresh Yelp page (holding us down with the old terrible Frato's Eatery reviews so less people wanted to try us not realizing we are no longer the same) to work from despite being completely new ownership. All they want to do is sell you ads, so don't bother them unless you are buying an ad is basically how it felt. You don't get a customer service rep or anything, just the sales department. It's amazing that one of the lowest rated businesses on Yelp is Yelp itself! It feels like a predatory type business model that doesn't believe in pro-choice obviously. You absolutely must be on their system and you must allow anonymous people to create accounts and write graffiti on your wall. You do not get to opt-out. Imagine having your name taken from you, put on a page and anonymous people could write whatever they want about you all day long. Don't like it? Too bad, but how about you buy an ad from me so you can find nicer people to review you. Think about that.
You get a phone call from a Yelp Sales rep telling you that it's in your best interests to pay them money to advertise your wall of anonymous graffiti to more people that want to criticize you (compare Yelp ratings to FB ratings of the same business and you'll not only see a higher volume of FB reviews in most cases, but a much higher rating….and FB demands you use your real name so it's more authentic).
Yelp's business model is as ridiculous as it sounds, so the CEO is clearly a genius to become a millionaire off taking someone else's brand and making money from it. Luckily, today Yelp is viewed as just a joke with its anonymous highly critical users, so it no longer wields the power it once did as people finally figured it out. While there are many good people who use the system correctly, it's too easy to manipulate the system and attack others anonymously. It takes 3 x 5 stars just to offset 1 x 1 star for a rating of 4. Yelp does not have the volume of positive real reviewers to make that happen, especially in my area. Only in very trendy areas do they have enough users to maintain a positive area. Just like twitter, it's filled with people just trying to entertain themselves by being disrespectful/harmful to others. It was once stressful when Yelp actually had a form of power, but now it's become humorous to read fake posts from anonymous people who claim they possess some superior knowledge, but afraid to admit their true identity. Only <1% of people are motivated to actually review (Yelp even confirms this on their website) and most would agree that it's usually the critical people that find the time to do such a thing. Consumers have become smart enough to realize that 1% of anonymous reviewers shouldn't control the perception of any brand, ever. Consumers have finally come around to realizing how inaccurate such a system is as well as how easy it is to abuse when you have so few users like Yelp does when comparing to a powerhouse like Facebook. The cost to do business with Yelp has terrible marketing metrics as well, but FB has the ability to highly target your ads and reach people for fractions of a penny (big savings over using Yelp ads). Big business knows how to utilize FB to their advantage and build a true brand, but small business is sometimes still getting suckered into buying expensive ads from places like Yelp and that money they are spending on Yelp is very important because it's a limited resource to them (small business, small budgets). Luckily Yelp's stranglehold is a problem that no longer harms us as their credibility has dwindled (and successfully mocked by shows like South Park), but it will still be a huge obstacle for the small business that struggles to use creative social media marketing to overcome Yelp's influence. You have an option to get advice from me or pay Yelp an outrageous advertising fee (and usually a locked in contract so you don't run away too fast) to control your brand, choose wisely.
As a disclaimer, despite all the bad things about Yelp as a company, some of the employees I've met are great great great people. They try to help you navigate through the terrible Yelp infrastructure because they actually care to help and feel your frustrations (they lack any real authority though, so they can only help so much). Many of the employees genuinely want to help you, but the structure of the business is designed to prey on businesses despite the businesses being the real paying customers. It's crazy how their business model attempts to harm the actual paying customers (businesses) instead of creating a beneficial platform that builds relationships like FB does.
For today's/tomorrows obstacles, it's about the cost structure that is forcing a lot of independent restaurants to close. In the past 18 months, we've had something like 18 to 20,000 less restaurants in the nation (net loss meaning a restaurant closed and no other restaurant opened up in place of it) and that is predominately in independents over corporate chains proving yet again that small businesses suffer the most. That is a massive decrease reported by NPD. Black Box Intelligence is also reporting monthly analysis of continued pressure on the industry forcing companies to rethink their operations. This bodes will for chains who will end up claiming more market share from independents as each independent goes out with less chance of a new independent popping up. The 90's was a great economy, one in part due to the fact that most anyone could open a business and be successful on a small amount of market share. Compensation rose because costs were under control and you didn't need a significant amount of market share to offset the costs. Now, we're losing businesses and the ideas meant to help are actually proving to be harmful. If you can't open a business without first being rich, what type of economy is that? That is the path that hopefully we don't end up on someday.
Finally, tied into the above, a very large obstacle will be adding in the convenience technology to keep customers ordering. Dominos is dominant with this and independents may need to start selling their concepts to larger chains so they have enough resources to stay competitive.
So, as you know, we're impressed with Frato's Pizza & Catering – tell our readers more, for example what you're most proud of as a company and what sets you apart from others.
We are a culinary driven pizzeria that focuses on relationships with our community and food that is made by real cooks hence our slogan, "Real Cooks, Real Food." Now, our focus is building our catering division, mostly around corporate caterings to start.
We are known for our Handmade Pizza, Handmade Huge Mozzarella Sticks (picture attached), and creative Burgers like our current themed Burger of the Month: St. Paddy's Reuben Bacon Burger (picture attached). We're also adding in healthier options like our new Veggie Snacks (hand cut veggies with homemade ranch). We focus on less preservatives and as fresh as possible food that we can prep ourselves unlike our larger competition that usually does the opposite because they mastered the cost structure.
We have a culinary staff that cares about being in this industry, so it shows in our service and will allow us to stay strong despite the pressures that other restaurants are facing by struggling to find quality talent to hire. We develop raw talent and that makes them more loyal to us as well since we invest in their success.
On a personal level, I consult businesses (mostly restaurants) to improve their cost structure/brand strategies, but more importantly building them a better marketing strategy using today's top marketing technology like Facebook, Instagram, etc… And teaching them what to avoid (yelp, older strategies that are no longer cost effective, etc…). I receive these types of emails to FratosPizza@gmail.com, all week long from business owners/general managers looking for a new strategy/better perspective on how marketing has changed and continues to change every few months (it's amazing how fast it changes). With cost structures rising, I expect more and more emails inquiring about creating a paid consultative relationship to compete against the larger corporations.
Let's touch on your thoughts about our city – what do you like the most and least?
Despite the struggles, there are always pockets of strength and opportunity in a city this large. You have the ability to work hard to overcome. I'm a firm believer in that. In Chicago, you have resources all around you. It's a fast paced city, which suits my personality in many ways.
What do I like the least amount? Outside of the cold windy winters? That there isn't enough natural physical activities in the area. You have to drive further away to find a more peaceful less hectic environment with more nature involved (fishing, hiking, climbing, etc…).
Contact Info:
Image Credit:
Main Image (left to right): Frato's Employee/Culinary Student Eduardo Rios (Elgin Community College Student), President Michael Kudrna (wearing a Frato's Hat), all the students in the middle are from Conant High School on a field trip to learn about our business and culinary expertise, Chef Ed Musto (far right).