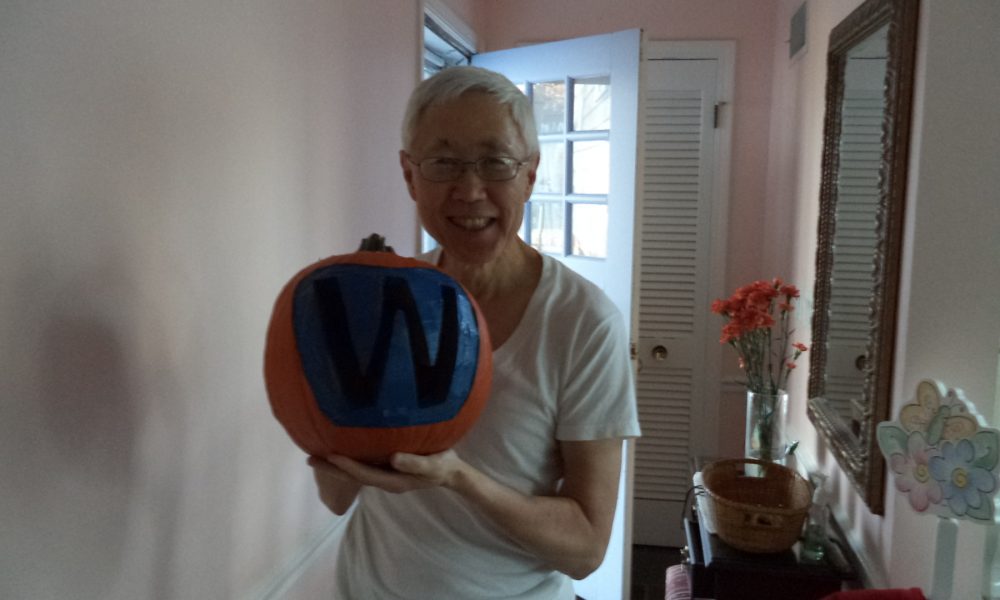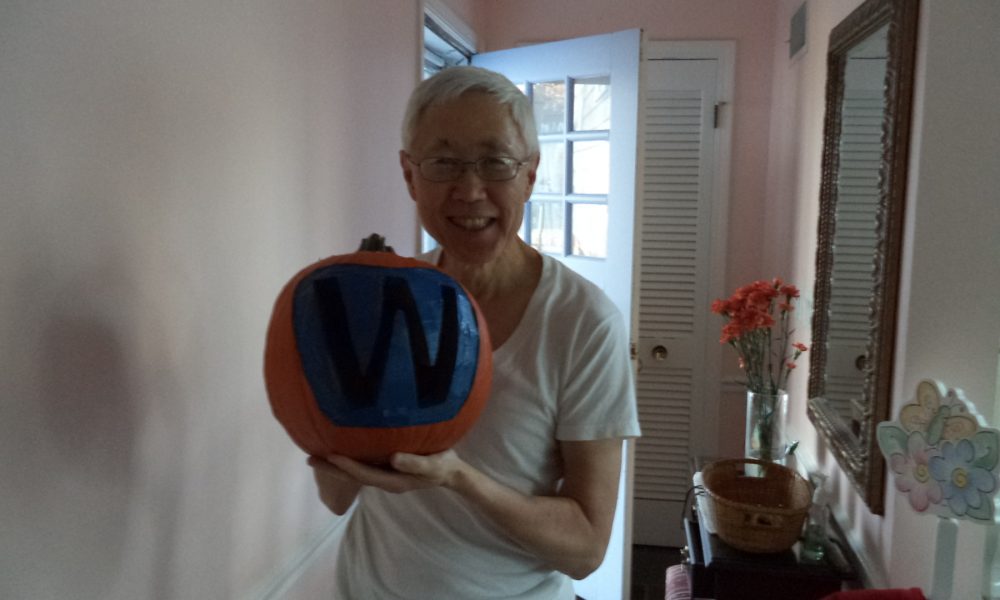 Today we'd like to introduce you to Michael Harada.
Michael, let's start with your story. We'd love to hear how you got started and how the journey has been so far.
At a young age, dentistry was not a goal. Even though my father was a dentist, my parents did not force me in that direction. I am guessing that they knew how difficult it was as a profession. If I wanted to go into dentistry, it would have to come from me.
Growing up, I never knew if dentistry was difficult for my father. He graduated in 1957, being only one of two Japanese American dental students, at the University of Illinois. He used the GI Bill to help fund his education after getting out of the Army during the time of the Korean War.
He opened a practice in Morton Grove, IL. He was possibly the second dentist to practice in Morton Grove, and the first JA. WWII was still a fresh memory to many in the late 50's. I remember he mentioned to me how he thought he might change his name to Mark, to sound more American. His first name was Masaro. Everyone called him Mas. He never changed his name.
Before the Army and dental school, his family, being of Japanese descent, were forcibly evacuated to Poston internment Camp, Arizona, during WWII. Their possessions were left behind. After the war, they left Poston Internment Camp for opportunity in Chicago. While there, he met my mother and they married.
My mother was from Walnut Grove, California. She was the youngest of six children. While still in elementary school, her family was forced to evacuate to Tule Lake Internment Camp, California. After being released, her parents, and a brother relocated to Amachi Internment Camp, Colorado. For similar reasons of property loss, her family moved to Chicago, where she met my father. The others in her family were married and were with their own families. Today, she is independent, cooks, has a wonderful spirit, and paints.
My parents settled in Chicago and later, Glenview. I have a sister, Pat, and brother, Donny. Pat is an attorney, married, with two adult sons. Donny was born brain damaged. Early on, he attended Orchard School in Skokie, and later, Kambly School in Battle Creek. When Donny was 18 years old, my parents found Brother James Court in Springfield, IL. He was a resident there for many years, often coming home, until his health made it difficult. He was great to be with, but if he had a "cow", look out. He passed away in 2013.
I attended Ripon College, but was unprepared for dental school, so I worked for a couple of years. I later attended Northeastern Il. University and obtained a master's degree in biology, and continued on to Washington University Dental School, St. Louis. From the start, I felt I was at the right place and doing the right thing. There was not a single day that I did not look forward to dental school. With all the tests, requirements, and deadlines, it is enough to make anyone crazy, but I loved it.
In my junior year, I volunteered for the Navy, so that when I graduated, I would begin serving my active duty for three years. Volunteering was the right thing to do, as it related to my JA background. I would like to think that while serving, I was able to distinguish myself in responsibility and duty. I was discharged as a LCdr. after serving three years active duty and eight years in the Naval Reserve.
While on active duty, I got married to my wife, Yvonne. We have been married 35 years. We have two adult daughters, Dana and Emily.
Before leaving the service, I wanted more training for private practice in managing medically compromised patients. A dental residency program offers such training. I applied and was accepted into the General Practice Residency program at Evanston Hospital. It is a one year program, in a hospital setting, for two residents. It was a year well spent. Dr. Harry Staffileno was the chief of the program. Later. he became a colleague, friend, and mentor.
After the program, I joined my father. We practiced together for 10 years. He was able to slowly decrease his time in the office, until finally retiring. He died in 2001. Since then, I have continued on in private practice, and you can see that I am a product of everything that has happened before me.
Overall, has it been relatively smooth? If not, what were some of the struggles along the way?
The struggles have been learning about the aspects of a small business. What it means to be responsible in taking care of patients, and still make a living.
A positive is that I am in charge on my office A negative is determining what is the best care, regardless of financial considerations.
An ongoing challenge is to balance work, love, play, and worship.
Alright – so let's talk business. Tell us about Michael Y. Harada, DMD, LTD – what should we know?
The office is about general dentistry. General dentistry reflects the diagnosis and treatment for patients that is appropriate. It might be cosmetic, it might be implants. It may be the most invasive, or the least invasive treatment. It really is whatever treatment is indicated or what is needed.
To take it one more level, L. D. Pankey described how patients either appreciate or do not appreciate their oral health. If one is of wealth or is poor, does not necessarily reflect how they value their oral health. I need to listen to their level of appreciation, and hopefully if it is low, to educate them appropriately in what could be better. I have tried to follow Dr. Pankey's cross of dentistry of: know yourself, know your patient, know your work, and apply your knowledge. I have to be aware that patients will come to me for my care, skill, and judgement. and not just dentistry. Dentistry is always a people business.
Dr. Pankey was an insightful dentist who was born in Shawneetown, Illinois, but practiced in Coral Gables, Florida, He had a severe hearing deficit, but overcame the handicap to be a successful dentist who helped many patients. Dr. Pankey was a mentor to my father, who introduced me, to him, early on in private practice.
I am most proud of treating patients appropriately and conservatively. There is nothing like our natural teeth. On a daily basis, I look forward to educating patients on how to take care of themselves so their teeth have the possibility of lasting a lifetime. In order to achieve the above goals, nurturing relationships remains essential.
I am proud of being active in Kiwanis and the Key Club at Glenbrook South High School. Kiwanis is a service community organization. My father also introduced me to Kiwanis. I am also involved in Victories of the Heart that helps to serve men. I am on staff at the College of Lake County dental hygiene program, and have taught CPR for over 30 years. The majority of those years have been on a volunteer basis. I currently teach infant CPR at Evanston Hospital. I have been on the attending dental staff at Evanston Hospital as a volunteer for the last 30 years.
Any shoutouts? Who else deserves credit in this story – who has played a meaningful role?
In truth, everyone who I have ever been in contact with in dentistry deserves credit. People who have helped me, and those who have criticized me. I have learned from both.
After completing the GPR at Evanston Hospital, Dr. Staffileno asked me to go on staff. I have been on staff since 1988, and have learned about myself from all 58 dental residents. They taught me my deficiencies and strengths when it came to teaching them, or not teaching them.
Dr. Kenneth Bueltmann, Dr. Staffileno, and my father were supporters. Dr. Staffileno and my father have been mentioned. Dr. Bueltmann is a periodontist who recently retired. As a mentor, he always made himself accessible and was honest with his comments. I appreciated his dental insights into treatment planning, especially as it related to periodontal health.
Patients are teachers in how they give me their trust and confidence. They teach me to never take them or another patient for granted.
I am grateful for every experience and encounter.
Contact Info:
Address: 1500 Waukegan Rd., Ste. 280, Glenview, IL 60025
Website: www.glenview-dmd.com
Phone: 8477242444
Instagram: Michael Y. Harada, DMD, LTD
Getting in touch: VoyageChicago is built on recommendations from the community; it's how we uncover hidden gems, so if you know someone who deserves recognition please let us know here.