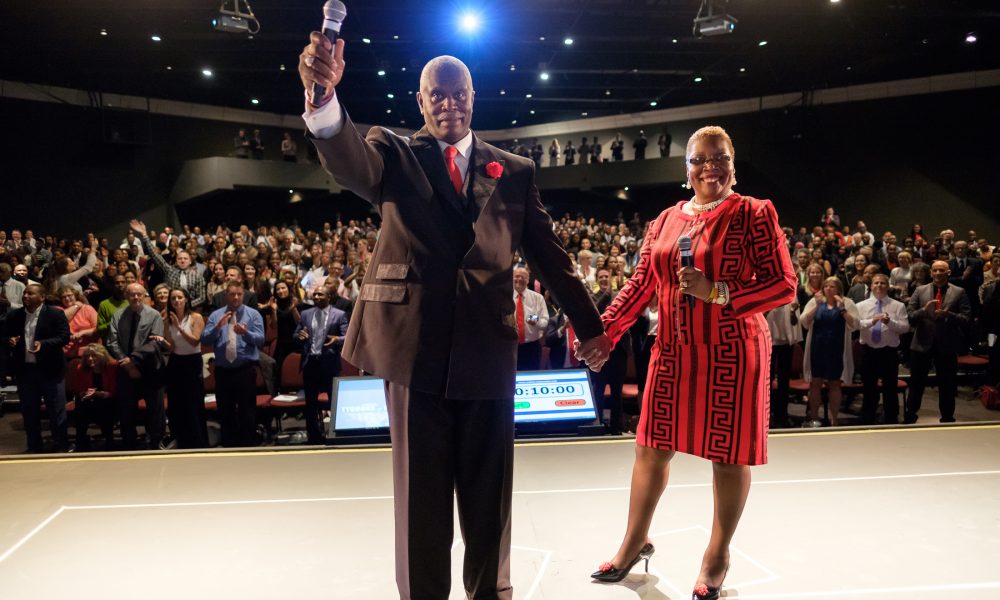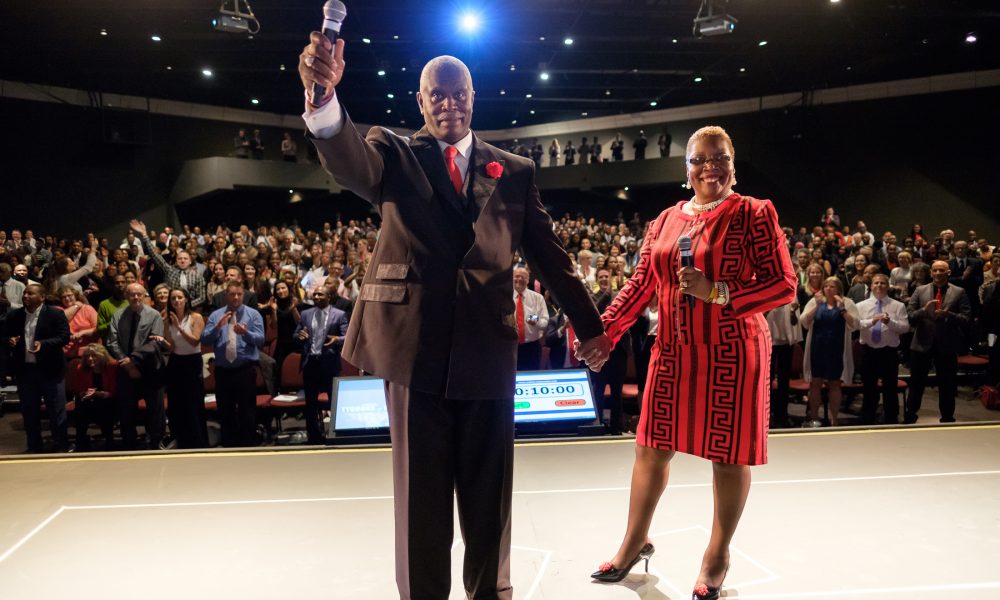 Today we'd like to introduce you to Michael Bart and Robbie Mathews. They share their story with us below.
Please kick things off for us with some background on the story.
Michael and Robbie Mathews are an award-winning couple from Chicago, Illinois USA. This husband and wife duo are both proven and successful self-made Global Entrepreneurs, engaging International Speakers, Real Estate Investors, and sought after Financial Empowerment & Mindset Transformation Coaches.
They are published authors of their book titled Financially Speaking: The Best Improvement Starts with Self-Improvement-Create Your Own Economic Stimulus Plan, which became the cornerstone that formed the company's financial education wings.
Robbie is also a co-author of a book and a participant in an upcoming PBS Television special both titled "Phenomenal Global Women". She along with ten other women from different countries, cultures, and nationalities, and diverse backgrounds share their life stories, journeys, and their experiences. Their mission is to inspire, motivate and empower women around the world.
During high school, Michael was the co-captain of both the 1973 Chicago Hirsch High School Boys Class AA Chicago City and the Illinois High School Association (IHSA) Class AA Illinois State Basketball Championship Teams. The entire State Championship team was inducted into the Illinois High School Association (IHSA) Hall of Fame Class of 1993 and the Chicago Public League Basketball Coaches Association (CPLBCA) Hall of Fame Class of 2013. Michael was also inducted into the Chicago Hirsch High School Alumni Hall of Fame Class of 2016. Michael went on to play college basketball & professionally in Europe. Michael retired from the Chicago Transit Authority.
Robbie retired from a Chicago based, Fortune 500 International Financial Services Firm as a Vice President. She worked hard and received her Bachelor's and Master's degree's while being employed full time. She served as a global mentor and diversity and inclusion advocate, while traveling to Ireland and London representing her firm. She received a number of diversity and performance awards during her tenure.
Their individual success, once combined, made them a force to be reckoned with!
Michael and Robbie are some of the top wellness experts when it comes to talking about Financial Literacy education and Mindset Transformation. They provide Financial Literacy Education and Coaching and Mindset Transformation for individuals and small business. Inspired by their own personal journey, they are passionate about mindset transformation, inter-generational wealth, growing it, sustaining it, and passing healthy financial habits down to the next generations.
Through Michael and Robbie's own personal financial adversities and philanthropic efforts, they saw first-hand the benefits of helping others improve their lives. This inspired them to take up the mantle of mindset transformation and financial education. They are proof that "Financially Speaking: The Best Improvement Starts with Self-Improvement."
They have taken their many years of experience, knowledge, and success and created the ultimate "one-stop shop" to guide you on your journey to become financially secure, so you can live life on your own terms.
They help you "Flip Your Finances" so you can Get Debt-Free, Spend Guilt-Free and Live Financially-Free utilizing mindset transformation and financial strategies and their 7 "LIVE W.E.A.L.T.H.Y." principles that they live by. They want to "change how you Think about your money, Act with your money and how you Feel about your money, forever".
They provide you with the knowledge and skills needed for you to take control of your finances. This will require you to "Transform Your Financial DNA." The ultimate goal is not just to learn how to get out of debt, but to learn how to STAY out of debt.
For you to stop working for your money and start having your money work for you, so you can achieve and maintain lifelong financial stability and build a legacy for your children`s children through responsible financial decision making and spending."
We can all agree that debt is a global problem. Bad money habits are destroying the dreams and futures of individuals and families across the globe. It doesn't matter what country you live in or currency you use – US Dollar, South African Rand, Euro, or the British Pound, debt is the same in any language.
They speak publicly in the United States and internationally about Mindset Transformation and Financial Literacy Education because "it is not a priority in our educational systems. It is important that the issue be addressed by all of us and at all levels of society."
In addition, to Michael and Robbie delivering an empowering financial literacy education speech in front of a crowd of over 1,200+ attendees from 20+ countries in Johannesburg, South Africa, Robbie interviewed Nelson Mandela's grandson, Ndaba Mandela, live on stage.
Robbie asked Mandela, "What advice would you give the people of South Africa to help them change from a culture of spending to a culture of saving for their financial future?" Mr. Mandela, responded, "You must make your family a priority and save for your future. My inspiration is my children and the children across the world."
Michael interviewed the Oscar award-winning actor, Al Pacino as well as Chicago Bears Super Bowl Championship Coach Mike Ditka. Both men shared their thoughts on the importance of teaching financial transformational principles to the general public, young artists and athletes.
Michael and Robbie understand the power of coaching and learning from those who are very successful. They have had the opportunity to share the stage with, as well as sit in the audience and learn directly from some of the most successful business and entertainment people in the world such as: Melinda Gates, Steve Forbes, Christy Brinkley, Hugh Hilton, Ndaba Mandela, Bethenny Frankel, Les Brown, Drs. James and Kara Dentley, Randi Zuckerberg, JT Foxx, Curtis "50 Cent" Jackson, John Travolta, Daymond John, Branden Steiner, and Jack Canfield, among others. "They all shared empowering words of wisdom and their business experience that have helped us along our journey."
On July 15th, 2017, in Chicago, Michael, along with his wife Robbie, shared the stage with Suzanne Le' Mignot-CBS Channel 2 News Journalist, D. Channsin Berry-Film Producer, Cynda Williams-Actress (Spike Lee), Tony Grant-Singer/Actor (Tyler Perry) with event organizer Quinton de' Alexander at the "We Dream In Color Humanitarian Celebration", held at the DuSable Museum. Michael received the Businessman of the Year award, named after John H. Johnson-founder of Ebony & Jet Magazine, in honor of his humanitarian efforts to help make this world a better place.
Robbie received the 2017-The Global Woman Inspirational Award for Women in London. There, she graced the stage with some empowering and inspiring ladies from around the world.
They have been featured internationally in South Africa on ANN7 BIZPULSE live television, featured in the Saturday Star & Sunday Times Newspapers. On radio at 93.8FM-MIX & KAYA FM 95.9.
Robbie has a feature article in both the Business Woman Today Magazine and also graces the cover of Global Woman Magazine. Michael is on the cover of Global Man Magazine; all three are based in London.
Also, Michael is on the cover of WORKLIFE Magazine in Australia and has a feature article in Business Booster Today Magazine in Germany.
And in the Chicagoland area, they were featured on Voice of America-The James Dentley Show, 102.3FM radio shows and CAN-TV.
Overall, has it been relatively smooth? If not, what were some of the struggles along the way?
While we are very compatible in our personal lives, the most important challenge was learning how to work together as a team once we decided to become business owners. Being married to your business partner is a real learning experience. We had to learn how to agree, yet disagree and not take it personal!
We both have different skill sets! Robbie is the left brain, all-about-the-numbers, and Michael is the right brain, all-about-creating-free flowing new ideas with the universe. We blend together both attributes and we just do it. We support each other's goals and dreams.
We believe that The Best Improvement Starts With Self Improvement.
Please tell us about The Mathews Entrepreneur Group.
We are Financial Empowerment and Mindset Transformation Coaches. We specialize in mindset transformation, financial education, coaching, accountability and empowerment strategies using books, online courses, workshops, seminars, one-on-one coaching and online programs for individuals and small businesses.
We provide our clients with the knowledge and strategies to help them manage their personal and small business finances, so they can get out and stay out of debt, spend guilt-free and live financially free.
Michael wrote and we self-published the first and second editions of our book titled 'Financially Speaking-The Best Improvement Starts With Self Improvement-Create Your Own Economic Stimulus Plan' to showcase our rags to riches storyline. If we can do it, so can you!
I was inspired to write our first book to share our new found knowledge on how to improve everyday personal finances, with others. After the economic collapse in 2008, our goal was to further help educate and motivate the millions of people that lost their homes, jobs, and savings into taking control of their personal finances
Financially Speaking starts your financial literacy education journey. Throughout our book, I share our personal financial shortcomings and the steps we took to get our financial house in order. By writing it from a personal perspective, I hope that others will see themselves in some of the situations and be more compelled to use some of the financial keys and resources provided throughout our book.
Michael's latest book titled 'Time To Get Serious-Finding Your Moment of Clarity-Discover Your Power Within' was released in April 2019.  This must read book takes you on a introspective mindset transformational journey, using the mirror image modality of self-reflection and discovery. This amazing new  book release, emphasizes the need for positive mindset transformational thinking. It's also a collaboration of strategies and insights shared by eight empowering thought leaders from five countries (Ireland-Switzerland-South Africa-Australia & the United States). It is a great companion to Financially Speaking and our 1st  Live Wealthy principle, Wealth Mindset. "We become what we think about" -Earl Nightingale.
In addition to motivational mindset transformational speaking, Michael and Robbie provide one on one customized financial education and coaching to assist our clients in understanding where they stand financially today, what are their goals for the future and what changes are needed for them to accomplish their goals.
Michael and Robbie are available to conduct workshops, seminars, speaking engagements and personalized coaching for individuals, small business and corporate wellness programs and keynote speaking.
If you had to go back in time and start over, would you have done anything differently?
I would have married my wife years earlier. We dated for five years and have been married for twenty years.
We should have invested in our own mindset transformation and financial education and coaching at a much earlier age. We should have written down our financial goals with dates of accomplishments to track progress early on. We would have learned how to make our money work for us; rather than going to work, and working for our money. We would have also learned about wealth principles and strategies to make our money grow faster to leave a larger legacy.
We would have loved to become business owner's earlier so we could have started sharing our new learned financial knowledge with others sooner.
Even though our mindset transformation and financial wellness switch finally was turned on, we eventually figured out how to make our money work for us, while retiring well before our retirement age. We could have retired much, much sooner. But the best lesson we learned, is that we can share is that "Social Security is about age…retirement is about money. With enough money, you can retire when you want!" So start saving/investing early and often for your retirement NOW!
Books: Are both available on Trafford.com and Amazon
Financially Speaking: The Best Improvement Starts with Self Improvement-Create Your Own Economic Stimulus Plan
Time To Get Serious: Finding Your Moment of Clarity-Discover Your Power Within
Pricing:
Contact us via our website (www.tmeginc.com) for your free 20 minute consultation-mention Voyager.
Contact Info: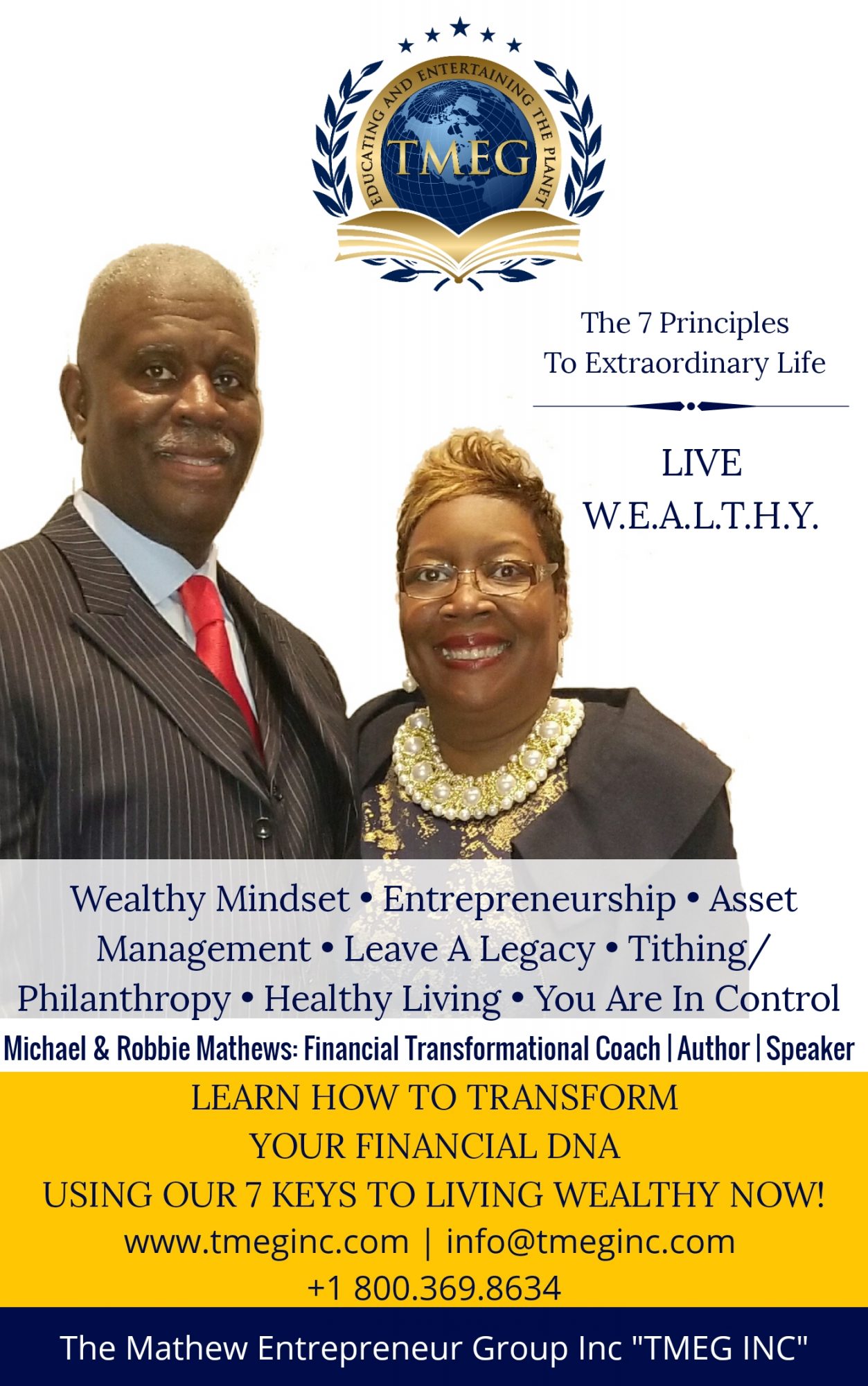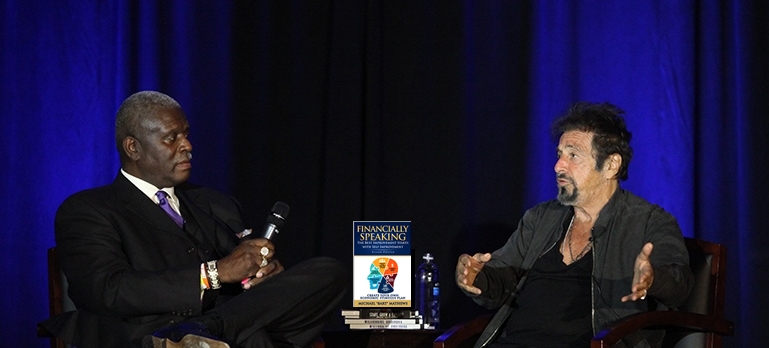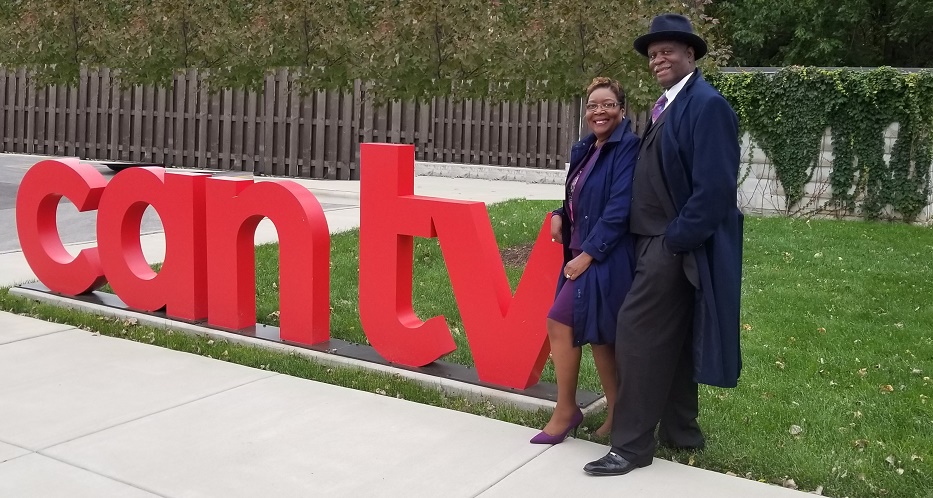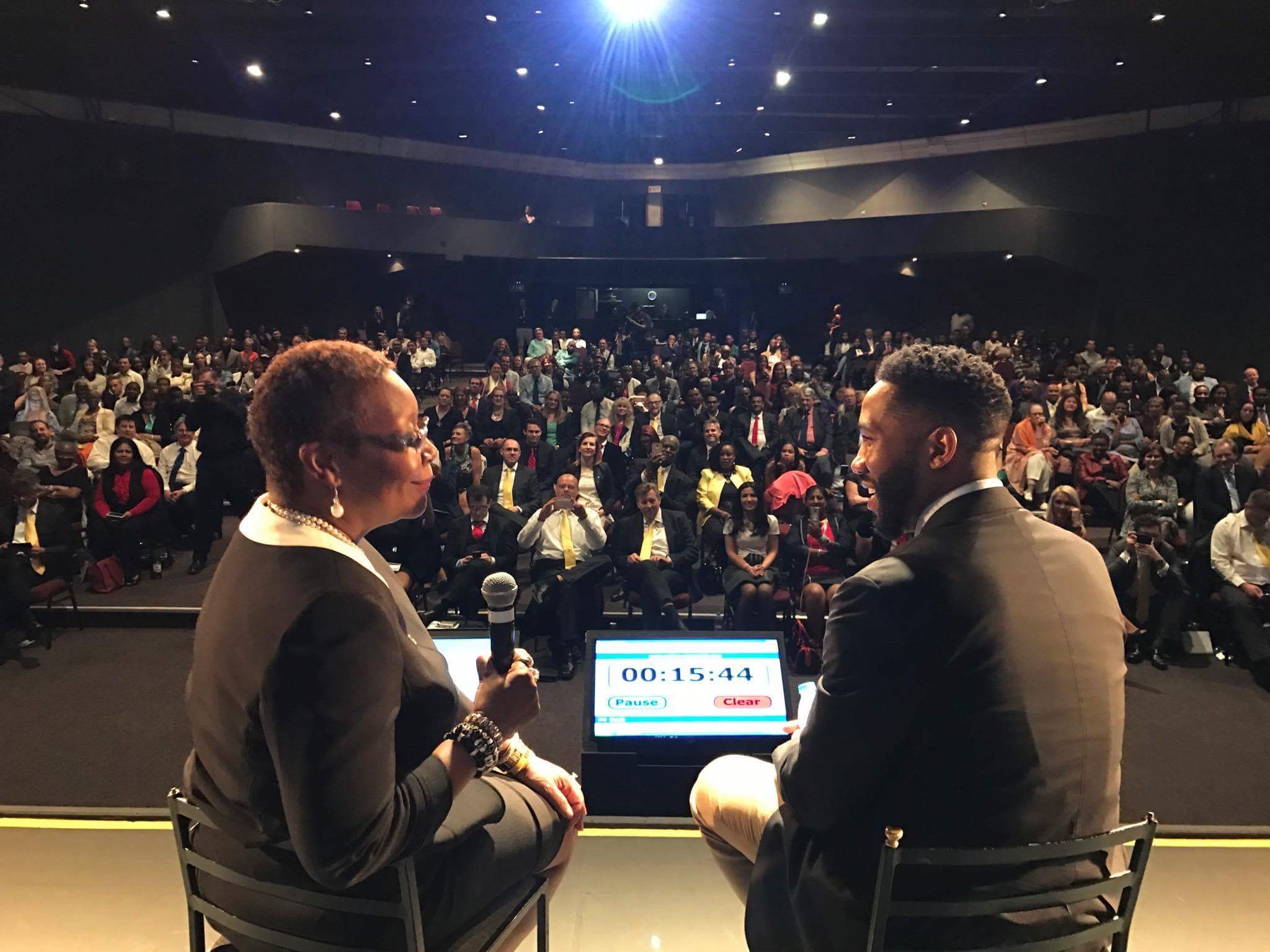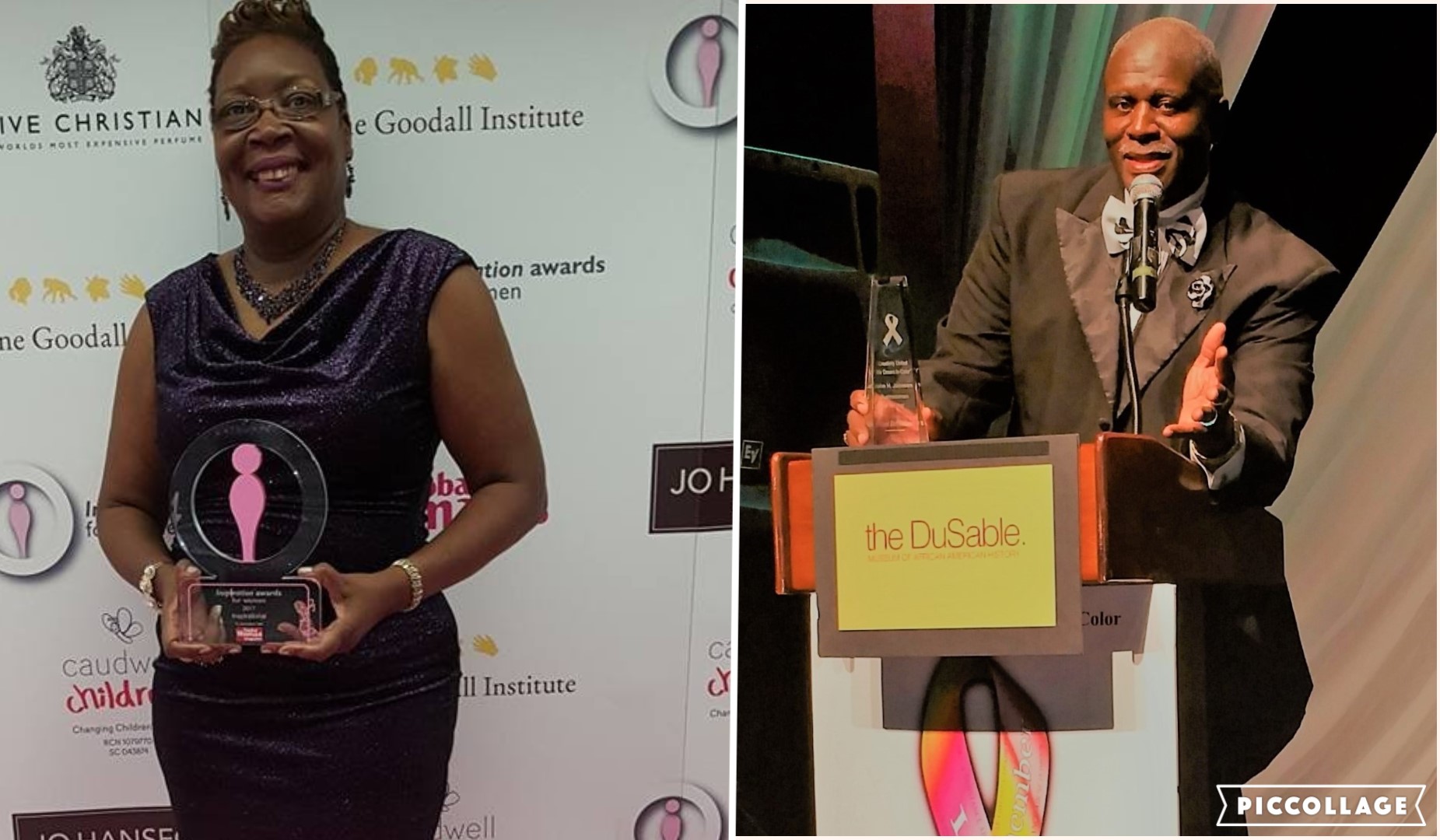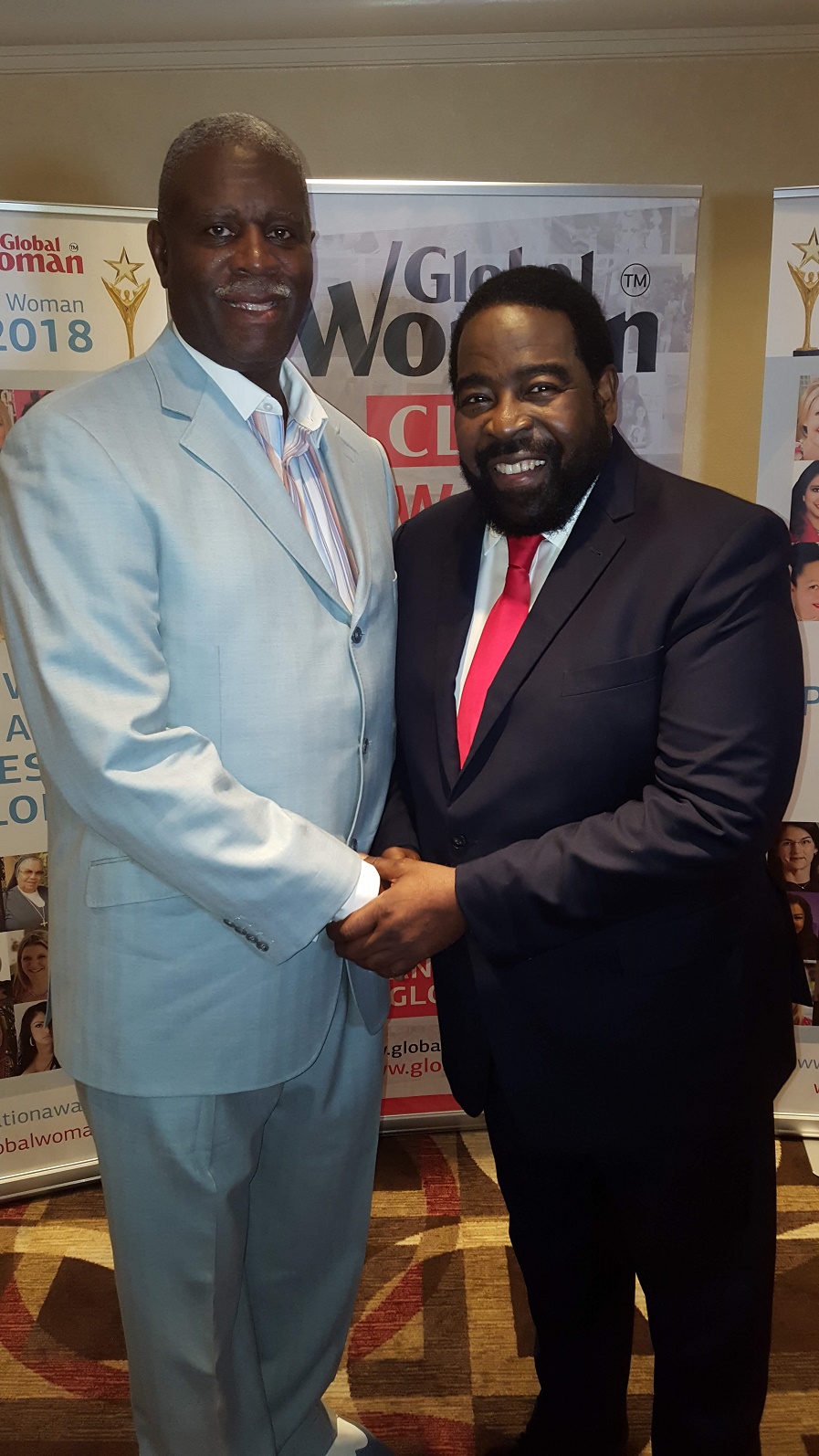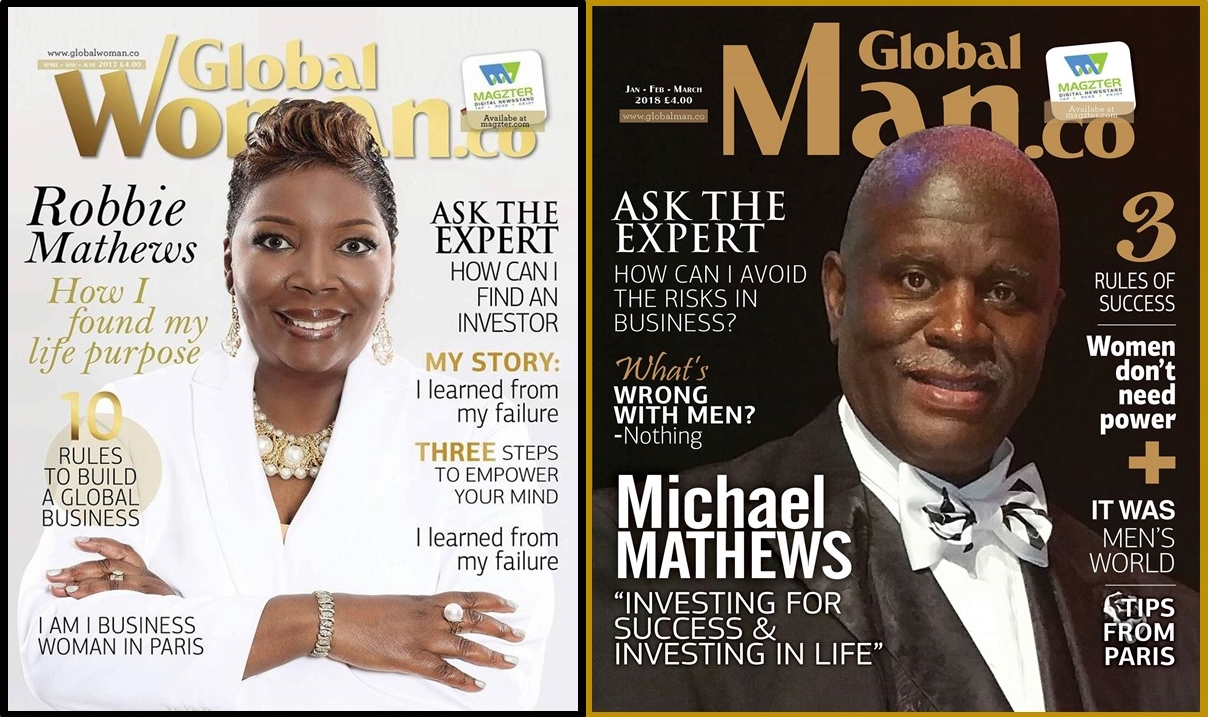 Image Credit:
JT Foxx Organization
Global Woman Magazine
Global Man Magazine
Getting in touch: VoyageChicago is built on recommendations from the community; it's how we uncover hidden gems, so if you know someone who deserves recognition please let us know here.