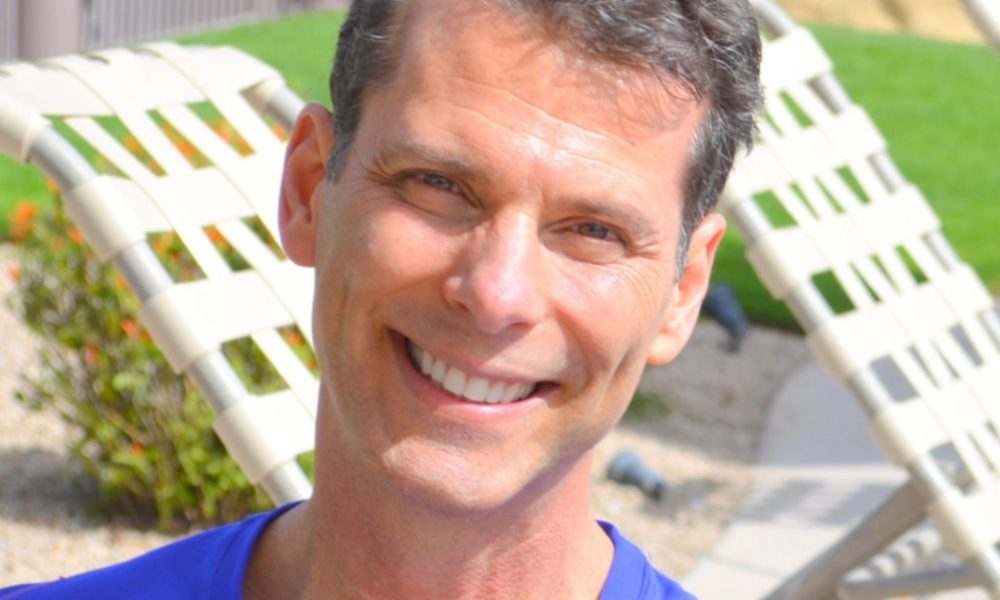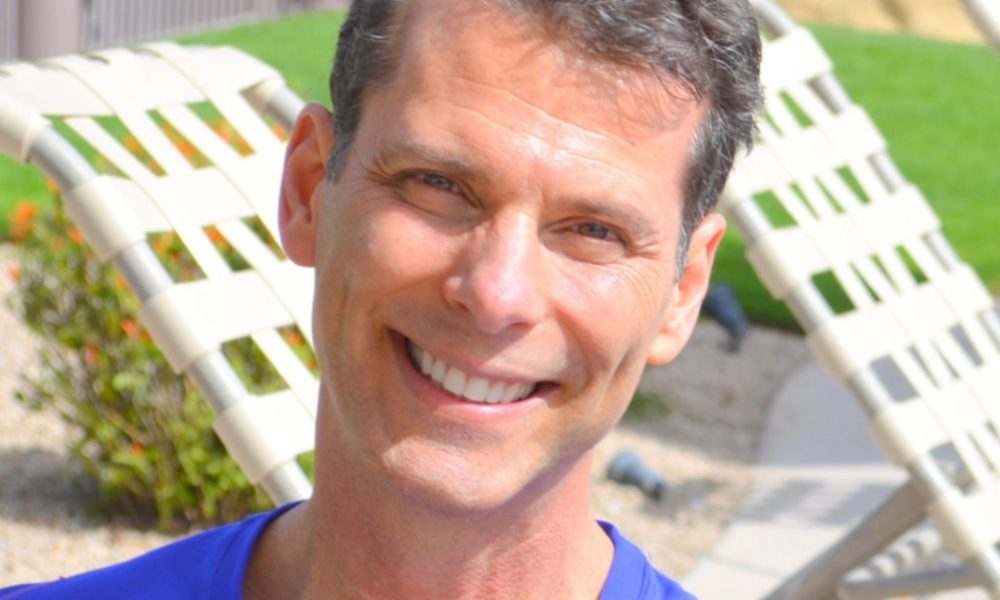 Today we'd like to introduce you to Mark Fournier.
Mark, let's start with your story. We'd love to hear how you got started and how the journey has been so far.
I was a born entrepreneur… I started my first 'company' at age 5 where I took cuttings from discarded trimmings in my grandmother's greenhouse, planted them in Dixie cups and sold them for a nickel each.
By age 10, I was building terrariums with live garter snakes, writing 'care & feeding' books (which I printed on the 'ditto' machine at school), then taking them to class to exhibit and sell.
Unfortunately, some of the snakes escaped their habitats and found their way into other classrooms, resulting in an immediate termination of my 'sales & distribution platform' by the principal.
But I never gave up… I continued starting and running businesses all through school (renting out my minibike at age 12, painting and tricking out bicycles for other kids at age 14, and so on). The most lucrative was a commercial cleaning business that allowed me to hire my high school friends, who gratefully accepted minimum wage ($1.60 per hour) while I myself was making $35 per hour (nearly $200 per hour in today's dollar).
The income from the cleaning venture eventually allowed me to move out of my parents' home and on my own near the beginning of my senior year in high school. I was 17 years old.
My father and step father were alcoholics, and my step father was highly abusive, so moving out of the house was a survival tactic rather than one of defiance.
Fortunately, I was prepared for the trials that lay ahead, as my mother had continuously fed me empowering books and insights in hopes of compensating for my challenging home life. My first book of this nature was Jonathan Livingston Seagull, followed by Think and Grow Rich (both of which I read when I was 12 years old). By age 13 I had received my first 'self-help audio recording' it was a record album by Earl Nightingale called The Strangest Secret. It rocked my world! And nearly 50 years later I still have it.
I continued reading and applying everything I could get my hands on regarding human nature, human behavior, 'success', and positive psychology. As a result, by the age of 22 I had built a thriving marketing, advertising, and media firm, all based on the insights I had gained from these amazing books and audio recordings.
By 23, I had written my first book, and by age 24 I was writing, producing, directing, and hosting a TV series based on positive psychology & conditioning. I had also surrounded myself with remarkable mentors and coaches, without whom I could never have realized these humbling achievements.
The marketing firm lead to the development of my film & television production company (the 3rd largest in Arizona), while still in my 20's, where I was fortunate to win 3 EMMY Awards.
Eventually, my marketing clients began asking me to train their staff so they could better capitalize on the prospects I was sending their way. Having been on stage many times while promoting my book, I simply combined this skill with all I had studied over the previous two decades regarding human behavior, and building successful relationships, and from that, I developed and ran employee-development training programs.
For the next decade, I continued to run my various business interests, while further studying my craft, becoming certified as a Cognitive Behavioral Therapy Facilitator, Certified through Northwestern in mediation and conflict resolution, and so on.
And YES… there were setbacks galore, ranging from contracting a neural muscular disease, a paralyzing back surgery, getting cancer, a 5 ½ year divorce, rheumatoid arthritis, and several business failures.
Some of these challenges seemed at the time, beyond my capacity to endure, and yet, I am a firm believer that the difference between those who lead successful lives and those who do not, has little to do with the challenges they face, and everything to do with how they face them… so I trudged on… eventually turning every 'catastrophe' into an advantage.
Over time, I became a full-time speaker, trainer, author, curriculum developer, and success coach, helping others overcome their challenges, find greater joy and fulfillment, become self-actualized, and 'succeed' in all areas of their life and career.
And this is how I wound up where I am today… by combining my marketing, branding, and media career, with my personal development and coaching programs, I have found myself uniquely qualified for helping others find 'true' success in their lives, build powerful brands, and achieve both their personal and business goals… especially entrepreneurs, 'messengers', disruptors, and those who simply want to one day say (as I now can): "I love my life; I'm the happiest and most fulfilled I've ever been!" Now THAT to ME is true 'Success'.
Has it been a smooth road?
My parents divorced when I was 4. My mother was raising four children alone on the income of a hairdresser, so we had very little money. She then married a highly abusive alcoholic when I was 10. (I used to sleep in my neighbor's front yard during the summer, and hide in my attic to avoid him).
My mother nearly died of cancer when I was 12. We moved several times during my teens, until I finally moved out on my own at 17 and finished high school while living in an attic, a basement, and a car. To this day, I don't like going into attics; my first EMMY Award was for a music video I wrote, produced, and directed about a child who hides in the attic: https://www.youtube.com/watch?v=i2MHhGz8UbY .
My 20's and 30's were spent putting in 100+ hour weeks as I built my media and personal development businesses. There were lots of ups and downs throughout this period, ranging from two of my manufacturers steeling my inventions and then competing against me with them, to having my book distributer file bankruptcy the day after I shipped $400,000 worth of books to his warehouse to fill an order that was consequently canceled, leaving me financially liable for the entire order.
30 years later, I am still paying off this debt. However, I learned a great deal from every single setback and catastrophe… and continued moving forward.
My 40's and 50's were spent honing my craft, writing more books (including 'The Giving Game' and 'Self-Help Me; Change your Habits, Change your Life'), and experimenting with various coaching and teaching techniques. I was also 'experimenting' with marriage.
Unexpectedly, my marriage turned out to be far more challenging than all my business setbacks combined, resulting in a 5 ½ year divorce and millions of dollars in legal fees. I also added cancer, partial paralysis of my right leg from a back injury, a neural muscular disease, and rheumatoid arthritis to my list of challenges.
It was during this period that I came to more fully understand the importance of having balance in our lives, and that there is no such thing as a truly 'successful' human being, if they are only successful in one or two areas of their life.
And for the past five years, I have focused almost entirely on helping clients gain greater balance in all areas of their lives… not just in business, but in all 10 areas. We focus on whichever areas are causing them the most pain and suffering or present the greatest limitations. My clients still strive to reach their greatest potential, but now they do so in ALL areas, from health, wealth, and happiness to relationships, inner peace, and creating a greater sense of purpose and meaning.
While I personally coach no more than ten individuals at any one time, my online courses, books, and recordings allow me to contribute to thousands at any given point in time.
I also founded and run a 501(c)3 nonprofit public charity & social enterprise (DO GOOD Enterprises), which provides me with a way to offer my services and programs to other nonprofits so they can better serve their clients… 'WE 'Do Good' by helping YOU 'Do Good'.
So, as you know, we're impressed with LIMITLESS – tell our readers more, for example what you're most proud of as a company and what sets you apart from others.
My primary business, LIMITLESS (www.LIMITLESS2.com) is my coaching business, where I provide one-on-one coaching and support to a small group of select individuals.
As a 'Success Coach' I help my clients achieve self-actualization, success, and balance throughout their lives. Whether this involves helping them realize their greatest ambitions, or assisting them through a debilitating divorce or other significant challenge, my primary focus is on giving them the tools and support they need to THRIVE.
As a result of my unique background and areas of specialization, I tend to attract authors, speakers, coaches, entrepreneurs, executives, high-achievers, visionaries, leaders, and humanitarians, as well as those who have simply hit rock bottom, run out of answers, done all they can, or reached their 'limits'. I also attract those who wish to reinvent or brand themselves (or their companies), as I have provided this service for decades through my marketing and media company (Fournier Marketing & Media).
Coaching comes in many forms and competencies… when it comes to my own strengths in this field, I can honestly say 'I wrote the book on coaching', for I have also been training and certifying professional coaches for over ten years.
The Center for Empowerment (www.CenterForEmpowerment.com) is another of my businesses.
The Center was founded in 1993. And it is through The Center that I offer my online training courses and programs, as well as my books, recordings, seminars, and live events. We have also begun offering our programs to children and schools. Our first school was the KA'U Learning Academy, founded in 2014. It is a free public charter school in Hawaii. We incorporate social-emotional learning, character-development, and life-skills into their daily curriculum. Our goal is to offer these programs through every school in the country (either during or after school) now that we've proven our model.
Our programs are used by individuals, companies, and organizations alike, and we are proud to share the hundreds of superlative accolades and endorsements we've received, claiming that our online training is vastly superior to anything on the market in regard to garnering 'permanent and profound transformation'.
I am also the founder and Executive Director of DO GOOD Enterprises (www.DoGoodEnterprises.org) a 501(c)3 public charity & social enterprise, through which I donate my services and programs to other nonprofits so they can better serve their clients… 'WE 'Do Good' by helping YOU 'Do Good'.
My current 'DO GOOD' focus is on creating 'fundraising videos and sculptures' that allow benefactors to leverage their donations by using them to fund/sponsor these installations, which then continue raising funds year after year, for their favorite cause.
Let's touch on your thoughts about our city – what do you like the most and least?
I live and work in the Northwest Suburbs, so I get the best of both worlds. I am two blocks from downtown Long Grove, a historic rural village known for its apple, strawberry, and chocolate festivals, so I frequently go for convenient tree-lined walks and bicycle rides. And yet, I'm only 45 minutes from downtown Chicago… allowing me to enjoy all the treasures of the 3rd largest city in America.
I love the Black Hawks and Cubs. I also love Lake Michigan, Navy Pier, Millennium Park, and our world-class theaters and restaurants.
My least favorite thing about Chicago is the traffic. If it weren't for the train system, I would rarely go into the city, as traffic can easily turn a 45-minute train ride into 2 hours.
Contact Info:
Address: Fournier Inc. 750 W. Lake Cook Rd., Ste 375, Buffalo Grove, IL 60089
Phone: 602 327 2798
Email: Mark@Fournierinc.com
Other: LinkedIn/MarkFournier
Getting in touch: VoyageChicago is built on recommendations from the community; it's how we uncover hidden gems, so if you know someone who deserves recognition please let us know here.