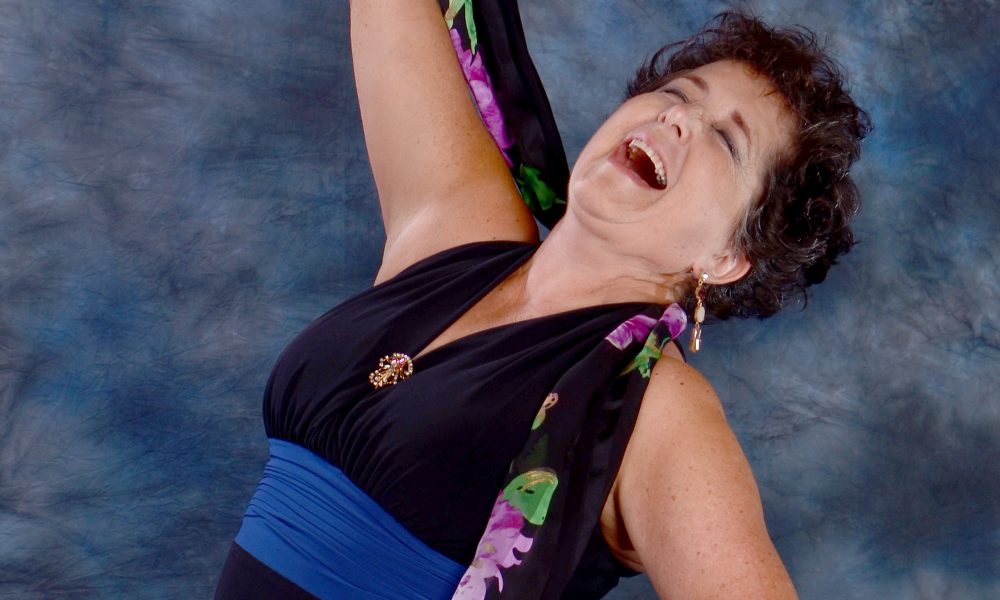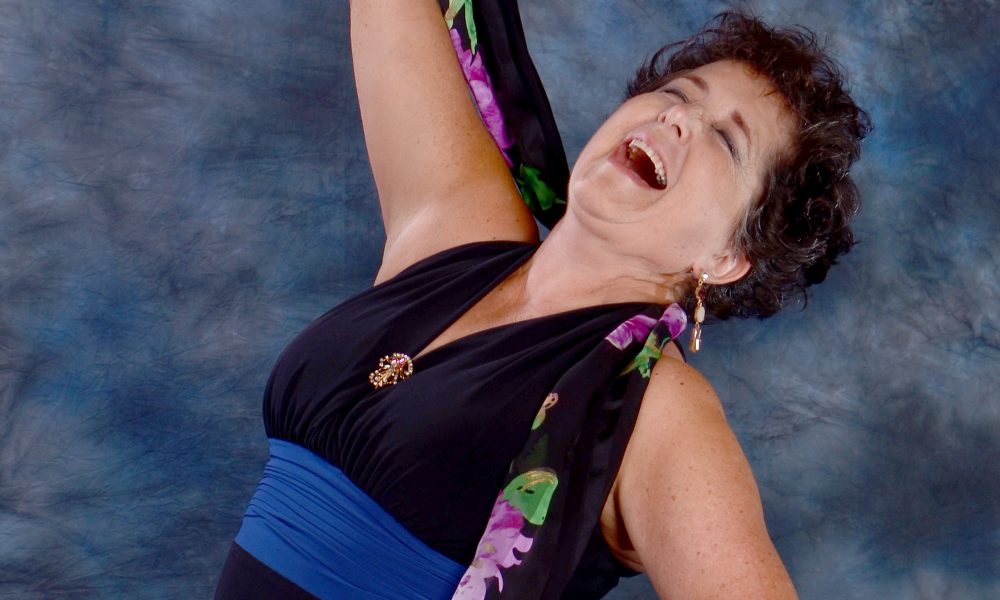 Today we'd like to introduce you to Margie Smigel.
Margie, let's start with your story. We'd love to hear how you got started and how the journey has been so far.
I began my odyssey in real estate in the 1970's in the East Fenway neighborhood (now known as the Symphony area) of Boston. I bought a building from Northeastern University while still in my 20's. It was a brownstone that had last been used as a frat house (complete with profanities scrawled on the walls and a hole punched through the kitchen wall) in a neighborhood that had been recently ravaged by an arson-for-hire scheme. But I was living in the neighborhood already, having been drawn there by the cheap rents and the proximity to downtown. I instinctively believed that it would be a good investment if I could convert the building to 3 apartments. I did and it was.
At the time, I had a graphic design and photography business with clients as diverse as the Boston Herald and the Boston Ballet. After completing the development of my building, I decided to enroll in The School of the Museum of Fine Arts to study to be a fine artist. I became a filmmaker and video artist and was hired to teach both subjects at the SMFA within two years of completing my studies there.
I moved to Chicago in the late 80's for what was to be just a brief sojourn. Seeking funds to complete a film I had shot in Cambridge, MA, I started selling real estate on the South Side of Chicago (blocks from the announced site of the Obama Library). The film was never completed, but my career in real estate took off.
Within 10 years of working as a realtor, I became a founding broker and co-owner of a Hyde Park brokerage that worked with independent developers to create and market new developments in the neighborhoods of Woodlawn, Bronzeville, Washington Park and South Shore which hadn't seen any new construction since the 1920's. Bringing my past talents to the projects, I created marketing names, logos, signage and advertising for these 3 and 6 and 12 flat developments. Our team designed and furnished models and brought people from all over Chicago to move into neighborhoods they had never even driven through before. The business was named one of the 100 fastest growing business in Inner City America by ICIC and Inc Magazine in 2005. It was a heady and exciting time to be part of the transformation of a large swath of the city.
I now own a small boutique firm in Printer's Row working in all of the neighborhoods of Chicago. I am still an investor as well as a broker, because I believe in real estate as the best possible investment and a secure way to build wealth. I support the work of the Realtor organizations to promote and protect the rights of property owners and those who want to become property owners. A former member of the Chicago Association of Realtors Board of Directors and the Professional Standards Committee, I've spent my career working to ensure that the real estate business being done is ethical, honest and of the highest caliber.
Overall, has it been relatively smooth? If not, what were some of the struggles along the way?
When it was good, it was very good. During the boom between 1999 and 2007, everything was exciting. The transforming of neighborhoods and our role in it was nothing short of thrilling. But when the crash hit and suddenly none of our buyers could get mortgages, it became devastating. We couldn't close on transactions and watched as our developers had to stop their work mid-project. We shared the frustration of our clients who couldn't sell their homes and suddenly found their real estate investments worth so much less than they had paid for them. There was a year where I made less than $30,000 in commissions because there was so little business to be transacted. In times of economic distress, the internal stresses of partnerships can become insurmountable, and so it became too difficult to remain with the business I had built. Painfully, I had to sell my shares and walk away from it.
After I left, I decided that I no longer wanted to run a business. I went to a large corporate brokerage, but soon realized that I didn't want to be one of almost a thousand brokers with the same corporate identity.
Then I tried a small boutique brokerage, but realized that the identity of that business did not reflect the kind of business I endeavored to do. My parents died within 3 weeks of each other (both in their mid-90's after a lifetime of devotion to each other) in 2012 during the holidays. It was a difficult, lonely and sad time for me while the world celebrated around me. I woke up on New Year's Day of 2013 and thought, "ok… what do I do now that I no longer need to visit my parents one week a month?" I decided to create my own brokerage, doing the kind of business I like to do. By February, I was up and running.
Alright – so let's talk business. Tell us about The Margie Smigel Group – what should we know?
I run a boutique real estate business. We are small (there are four of us total). When customers reach out to the business, they'll be talking to me first. I'll find out their needs, their desires and their price range if they are buyers, and I'll make the personal introduction to the broker I think would be best for them to work with, or we will work with together directly. If they are sellers, I'll be coming to visit them and assess how they can make their home more marketable and give them the information on the current market values so that we can together arrive at the best price to get their property sold quickly and for the highest and best price possible. Then I craft a marketing plan to make it happen. I am not some remote manager of hundreds. I am the hands-on owner and broker, so I can make sure that transactions work the way they are intended to work. Our goal is to end each of our transactions with a happy closing.
I am proud of hiring and training a team of great women from the ground up. They came to me as newbies and now are each doing terrific work with their clients. It is exciting to be a "job creator". To take new licensees who are eager to learn and to do well and to help them get there. Becoming a successful realtor is to enter a challenging learning curve. It is enormously satisfying to support my brokers as they grow in the business. It is also satisfying to ensure that we represent our clients so that they are pleased with their transactions, whether as buyers or sellers.
Any shoutouts? Who else deserves credit in this story – who has played a meaningful role?
I've learned from everyone I've worked with over the course of my 28 years in the business. Every broker, every mortgage lender, every client. It never ends, this learning.
There still new situations I encounter for the first time after 28 years that I have never seen before. I try to learn from the new situations and pass that knowledge onto my brokers so they can learn from them too. When you work closely with people as we do in real estate, new situations present themselves all of the time. It's what makes it so exciting. No two deals are the same as no two clients are the same. The challenge is to be nimble enough to meet each hurdle with a fresh approach utilizing past experiences but taking into consideration all of the unique aspects of the deal you are in.
I've had clients and teachers who have shown me the way throughout all of my businesses. There was the woman who ran the Boston 200 Bicentennial graphic design office who extended a hand and gave me a great chance when I started my graphic design business during the recession in 1974 when there just were no jobs to be had.
While I was still in my early 20's, there was the client who helped me set up my bookkeeping by instructing me what records I needed to keep when I still thought of myself as an "artiste." He made me realize that I had to organize myself as a business if I intended to solicit business. There was the film instructor at the SMFA who believed in me as a film artist and gave me the chance to teach at the college level. There were the women in the Women in Film organization in Boston who made me a board member and gave me the inspiration to make independent films. There was Donna Schwan who seduced me into real estate when I was desperate to finish a film after first moving to Chicago. She told me I could make enough money to finish the film and she was right. I made the money, but alas never finished the film. She taught me how to be a negotiator and a salesperson and a shrewd evaluator of situations and people. We created a business together, and when the synergy was working, there seemed to be nothing we couldn't make successful together.
I learned a lot about what missteps to avoid while sitting on the Professional Standards Committee for the Chicago Association of Realtors. Listening to other brokers' disputes was invaluable in making my own business as careful and ethical as it could be.
Every day is a new day to learn. I try to attend brokers' conferences and trainings as much as possible.
There is no end to this learning curve. That is the excitement of building a business. Solving a problem tomorrow that you couldn't have anticipated today.
Why the zany photo?
I have another passion beyond my work solving problems and helping clients. It's dancing: Argentinean Tango, swing, foxtrot, ballroom and all kinds of partner dancing. There's nothing more joyful for me than being on a dance floor following a great lead. I've been dancing since the early 2000's, and the challenge initially was to learn how to follow. The lesson learned was to become fully present in the moment; being able to move with your partner without anticipating. It's great fun for me. I've danced all over Chicago: in lofts on the corner of dark and scary, in the Palm Room at the Drake, at Summerdance, on public plazas, on the riverfront,  in basements and in attics. I've danced in Paris and Prague and Jerusalem, on cruise ships and in Little Havana in Miami. Life can't only be about work. You've got to find happiness in the unexpected places too.
Contact Info:

Image Credit:
Margie Smigel
Getting in touch: VoyageChicago is built on recommendations from the community; it's how we uncover hidden gems, so if you know someone who deserves recognition please let us know here.