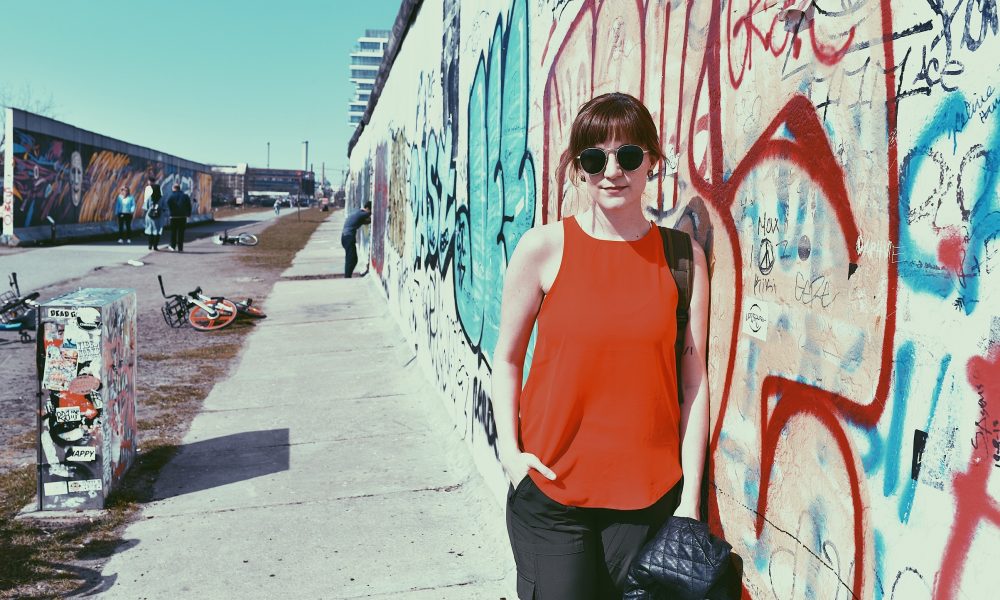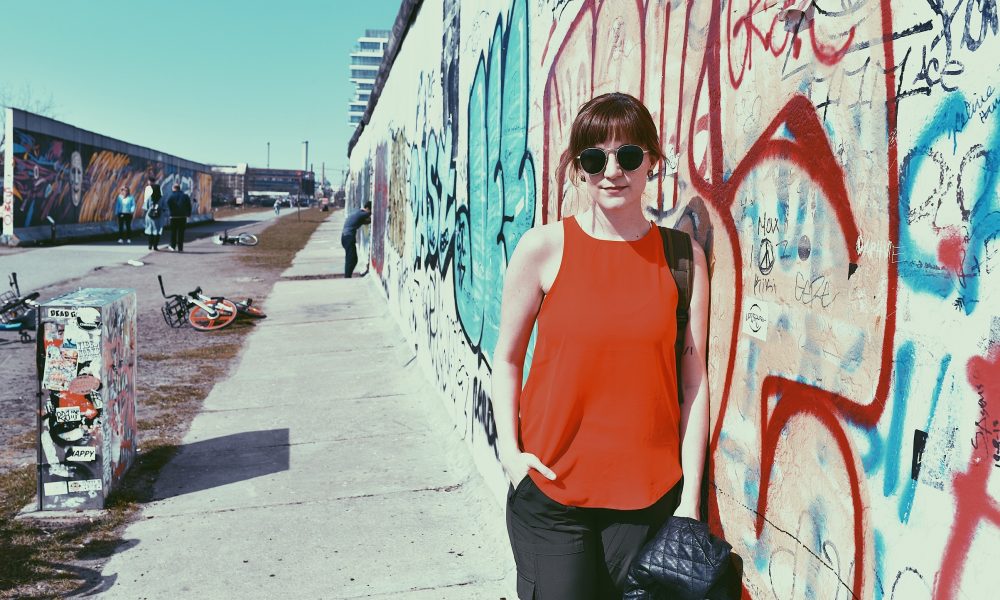 Today we'd like to introduce you to Lydia Cash.
Lydia, please share your story with us. How did you get to where you are today?
I've loved to draw ever since I was a toddler and I was constantly drawing on my Magna Doodle (remember those?) I grew up in a small town in Alabama outside of Birmingham. When I was 11 years old, I auditioned for The Alabama School of Fine Arts in Birmingham, a public school with a strong focus in the arts.
I wanted it so badly; I nearly broke down in tears during one of my interviews. As a sixth grader, I had to prepare a 24-piece portfolio as part of the admissions process. I was ecstatic when I found out I'd been accepted as a 7th grader, and it was a thrill to meet other kids with the same passion for art. After graduating from ASFA in 2005, I studied Vocal Music and Fine Art at Auburn University, where I graduated from in 2010. I lived in Auburn for a few years after graduating, where I worked for a screen printing shop designing t-shirts and creating films for the printers.
In 2013, I knew I wanted to experience something new, and I decided to move to Chicago with no job lined up and no real plan – only the desire to work as an artist and surround myself with more diversity. I wanted to be completely out of my element. I remember feeling homesick the first few weeks of living in Chicago, on a friend's sofa, looking for a job and an apartment, not really knowing if I'd just made the most foolish decision of my life. Turns out, it was the best decision.
I bounced around a few odd jobs – everything from nannying to Urban Outfitters – and eventually began working as a graphic designer for a tech startup, which became a great opportunity to advance my design skills, and was a great community of people. I started receiving requests for paintings here and there, mostly from friends – until I received a request for ten paintings for a new restaurant opening in DC. After the second big restaurant commission, I decided to leave my job as a graphic designer and take the plunge into full-time freelance painter.
I've been my own boss now for the past year and a half. It's definitely been a lot of learning-as-I-go, and while it's certainly been filled with moments of uncertainty, it has been the greatest adventure so far.
Has it been a smooth road?
The move from small-town Alabama to Chicago was a major bump in the road. My family was very uncertain of this decision and it was hard for them to understand why I wanted to move to a city I knew very little about. Which in turn, made me doubt the decision, and wonder if I was crazy for moving across the country to focus on art. I didn't have any sort of "connections" to the fine art world in Chicago – it just seemed like a cool place, and I wanted a change.
Also, learning how to run a business is hard work – and most of it I was figuring out for myself along the way, rather than having someone teach me. I think especially for artists, it can be difficult to start thinking of your art as your business. You're not only an artist anymore – you're a brand manager, marketing coordinator, salesperson, and accountant now, too. Everything from learning how to price your work to knowing how to put yourself out there can be a huge challenge (especially for introverts like me!)
So let's switch gears a bit and go into the Lydia Cash story. Tell us more about the business.
I create custom paintings for restaurants, offices, and residential spaces. Most of my paintings are large-scale abstracts and figurative works. My work embraces a sense of freedom and irreverence, with gestural, painterly strokes. My process focuses on embracing the unknown, trusting my instinct, and discovering what the piece will become as I create, placing equal significance on the process itself as the finished outcome.
This is symbolic for me – painting is about embracing my "flaws", the things within me that I find strange or peculiar or even shameful. I am learning to love myself and others through these works. I am learning to be content. I am fighting my impulse of perfectionism. And through all of this, I am learning who I am, in my most deepest being.
My hope for viewers of my work is that they would sense this freedom, bravery, and passion, and embrace these things in their own thoughts and lives. That rather than looking for hidden images or figures within an abstract painting, they would appreciate each stroke, each color, each moment, for just what it is, the simple beauty of it.
One of my biggest local projects was a series of 7 custom paintings for Gibsons Italia, the swanky tri-level restaurant from Gibsons Restaurant Group that opened in River West last fall. This project, in particular, was a huge honor for me.
After several rounds of mockups and various ideas for what the paintings should look like, ultimately the owner asked me to paint a series of abstracts in my style, with the gestural strokes and a modern feel. It was an extreme honor to have this trust from him, to "follow my heart" in a sense and paint these pieces with no "rules" other than staying true to myself (and an agreed-upon color palette, of course).
I feel that these paintings are some of my best works so far, and it's humbling to have them in such a beautiful space. Also the team I worked with on that project was so wonderful – it began to feel like a little family. I even had the owner over at my studio multiple times, it was very special.
How do you think the industry will change over the next decade?
I'm constantly curious with how my style will evolve – I don't want it to stay the same! As I write this, I'm in Berlin on a three-month journey across Europe, where I am creating custom pieces for clients while also becoming overwhelmed with inspiration.
I think it's important for any artist to continue trying new things and not remain in the same place year after year. I feel I will stick with abstracts for my entire life – this has become a sort of meditation for me – but how my style will evolve, I'm unsure.
One thing I hope for the future is to continue creating bigger and bigger paintings! I recently finished a series for a restaurant that included several 9-10 foot long pieces – my biggest so far. Maybe there's a 20-footer on the horizon.
Regardless, I am happy as long as I'm able to continue painting. I know that there are so many artists out there who dream of turning their passion into their line of work, and I never take this for granted, not for a moment.
Contact Info: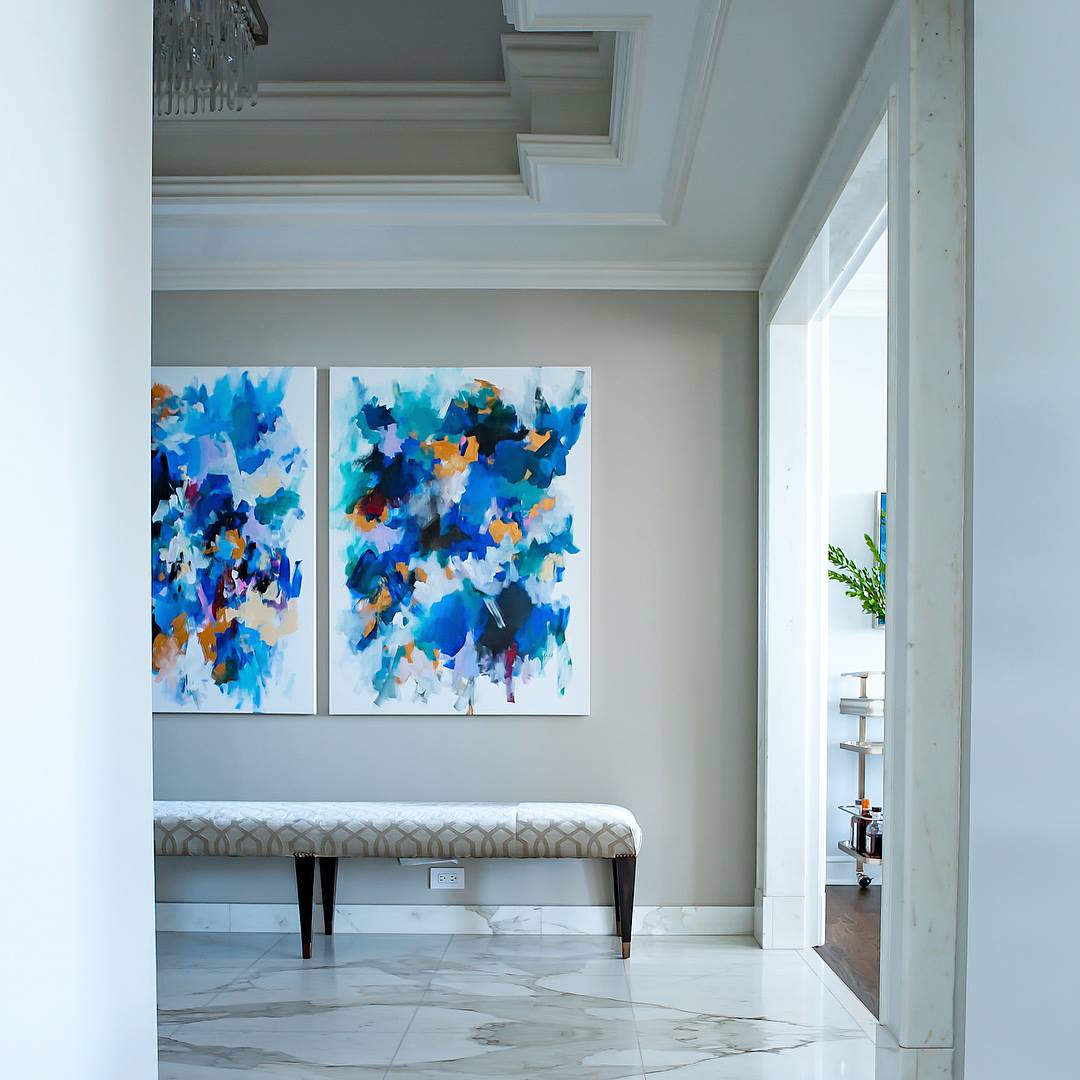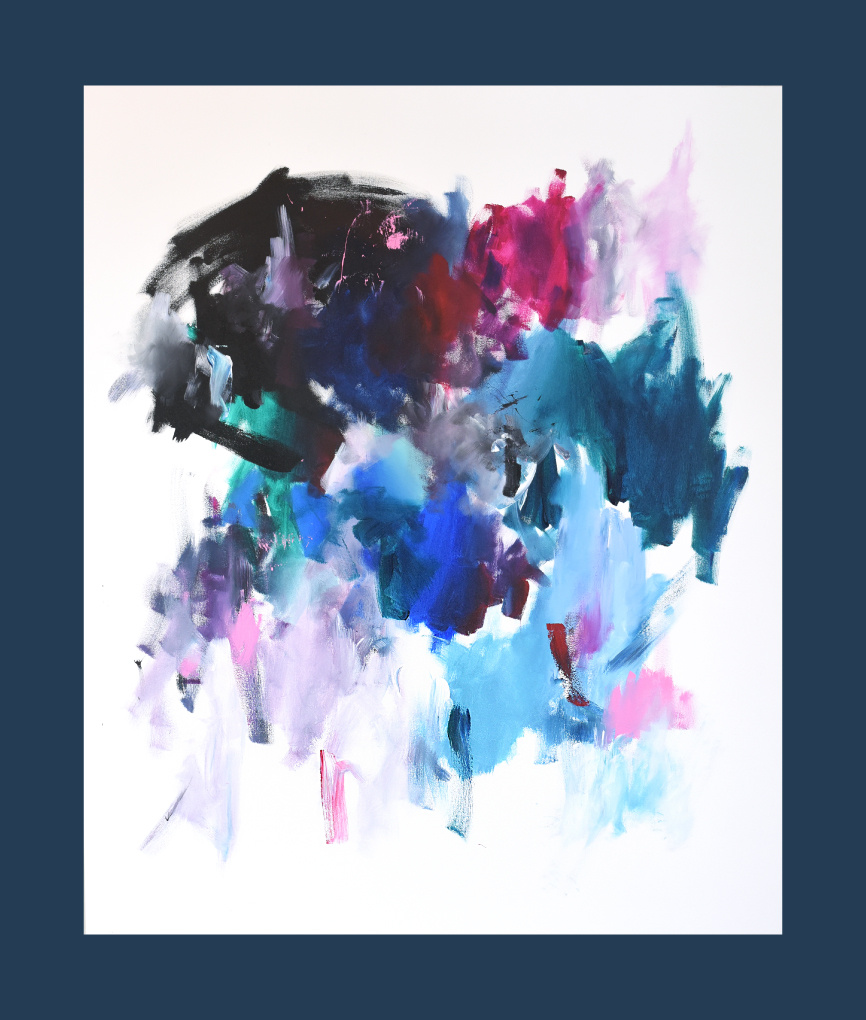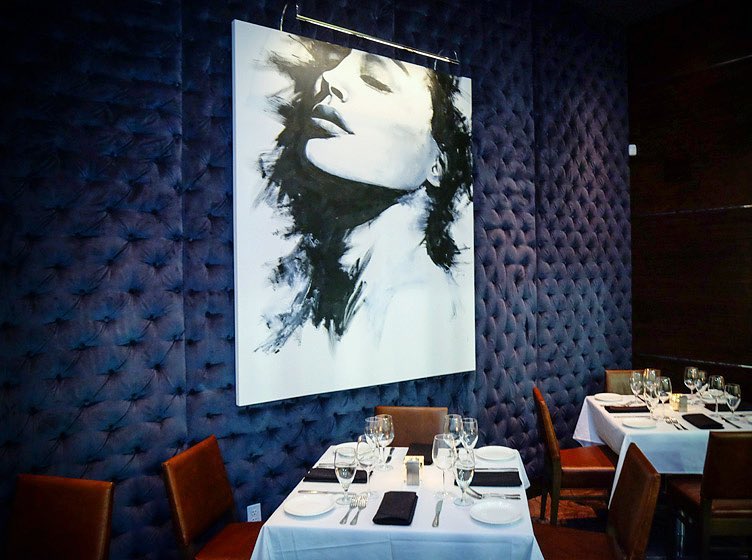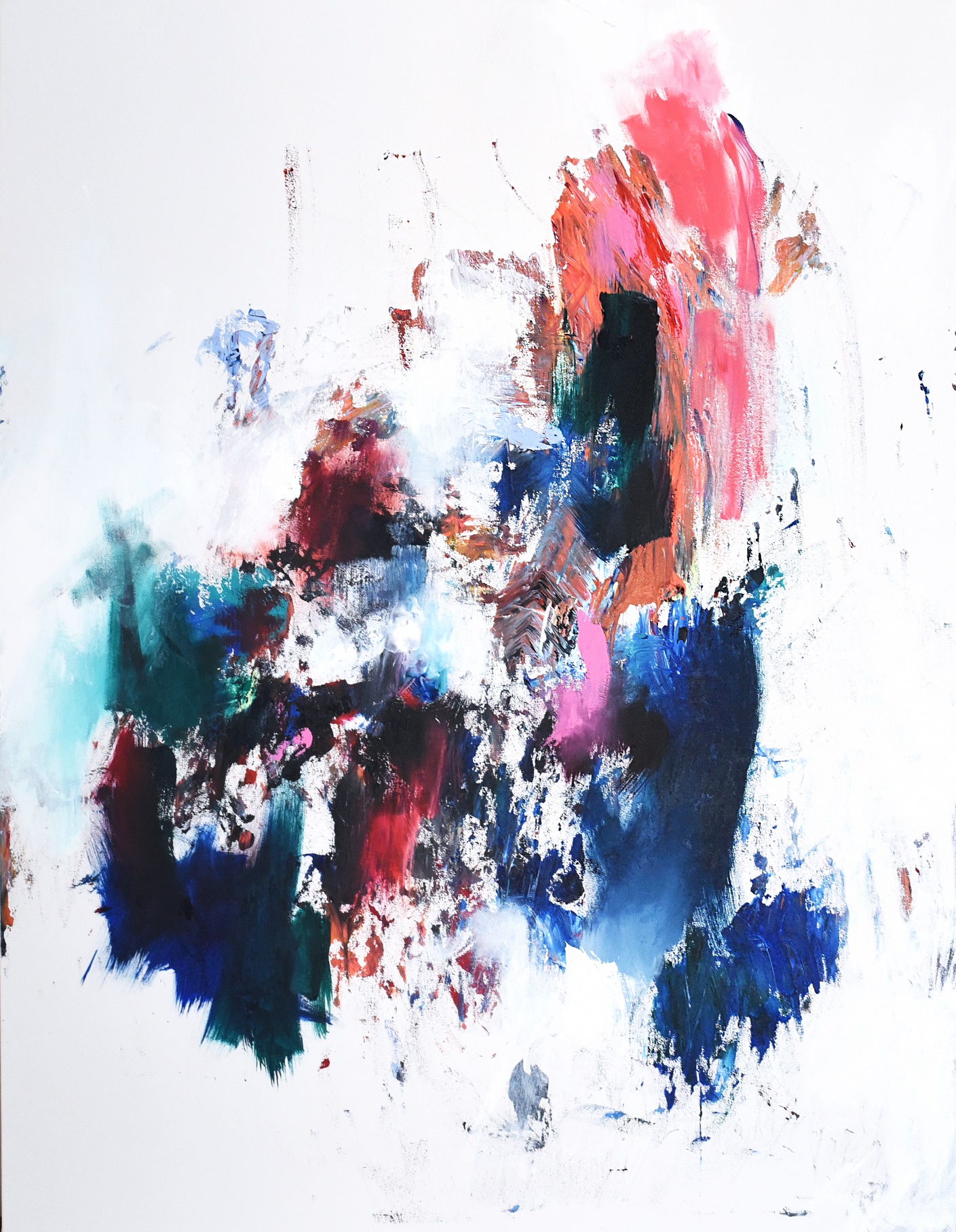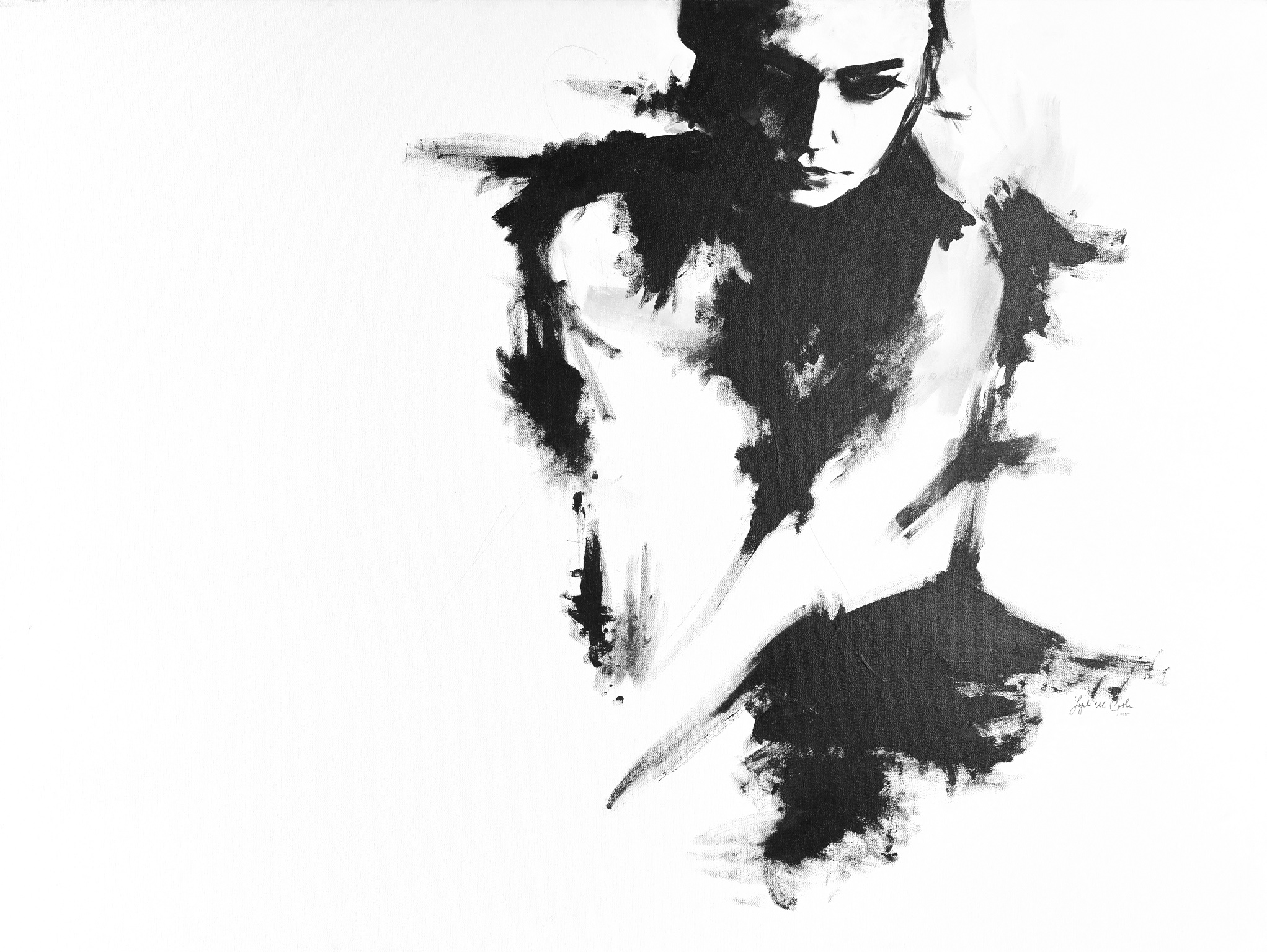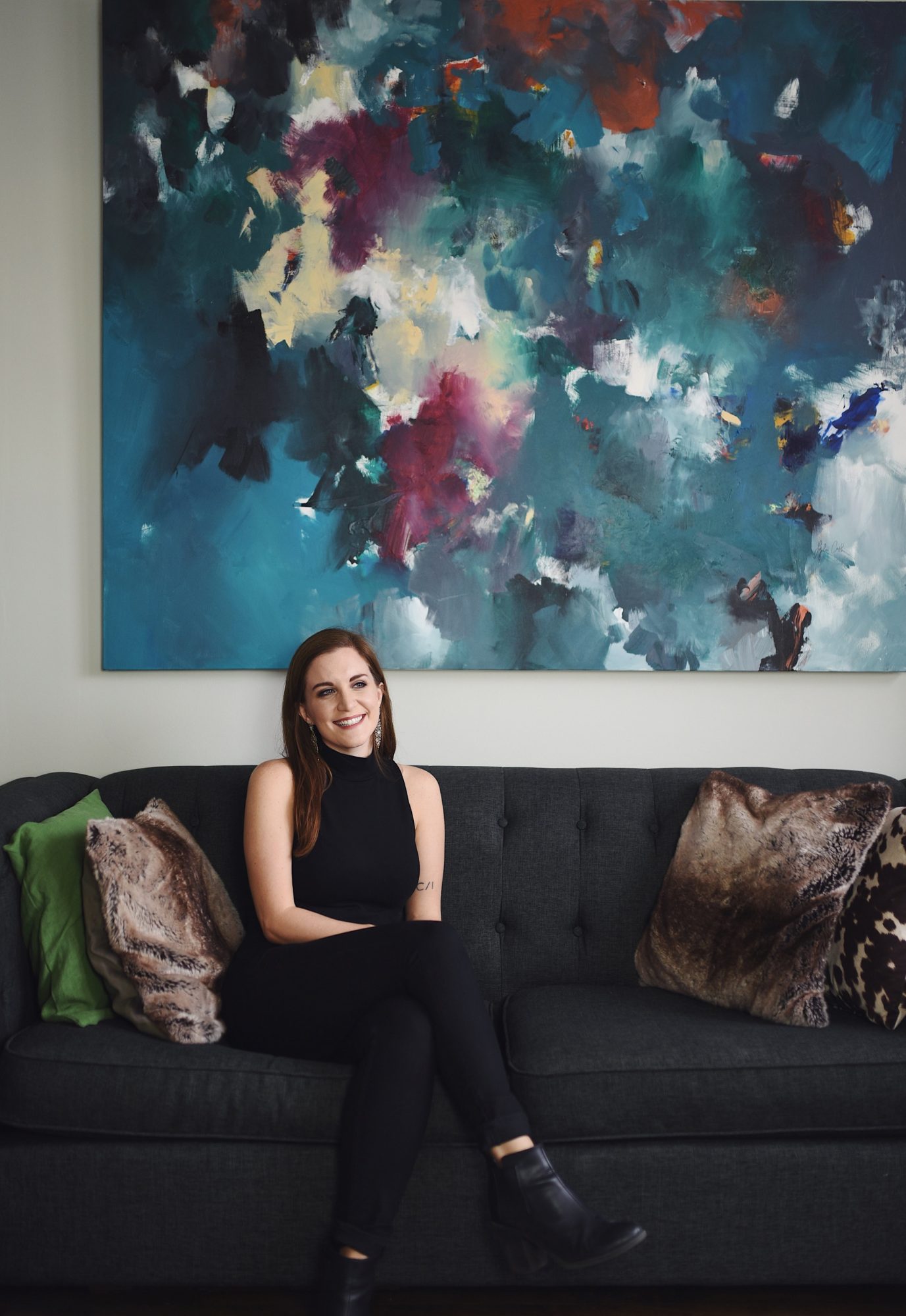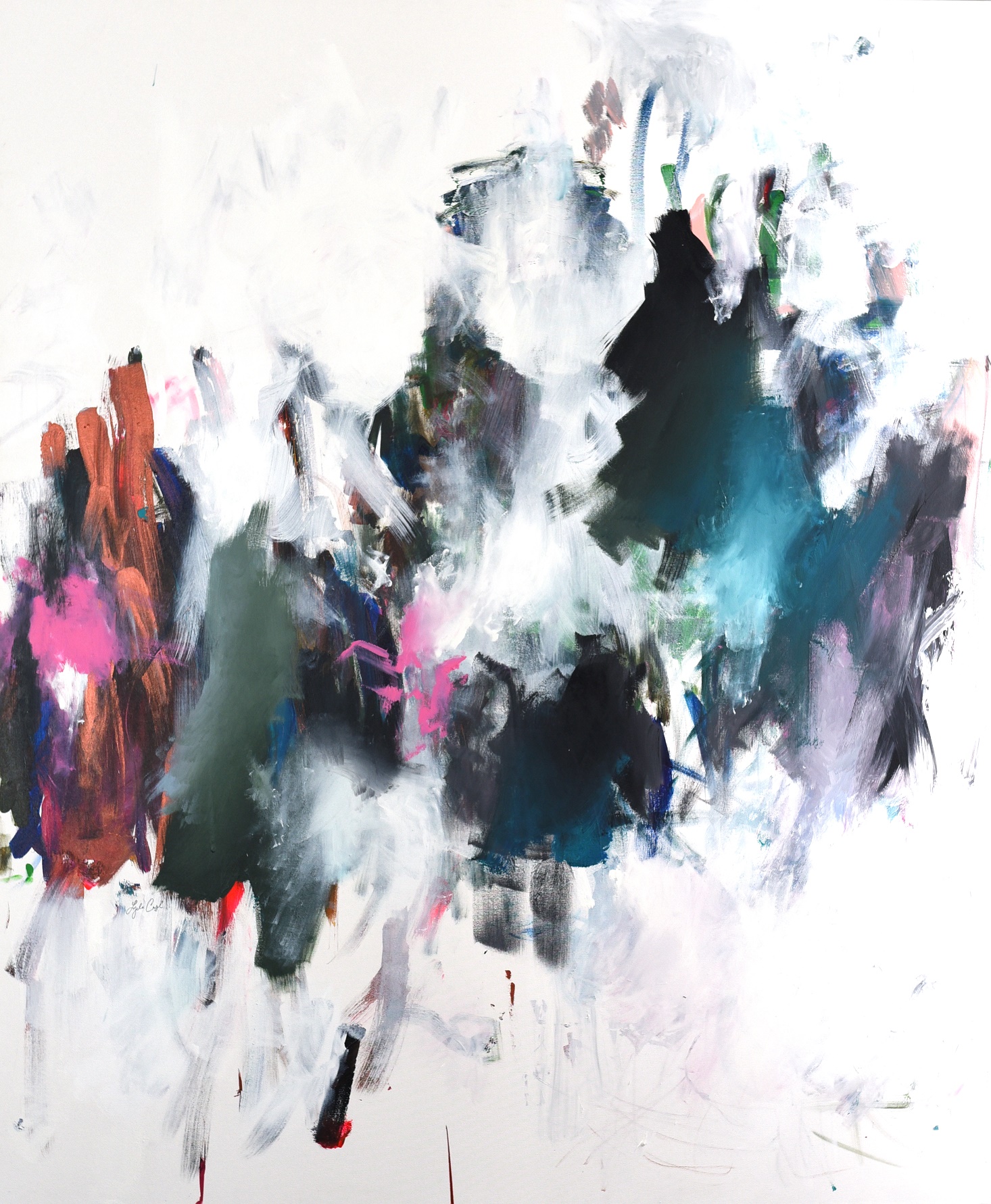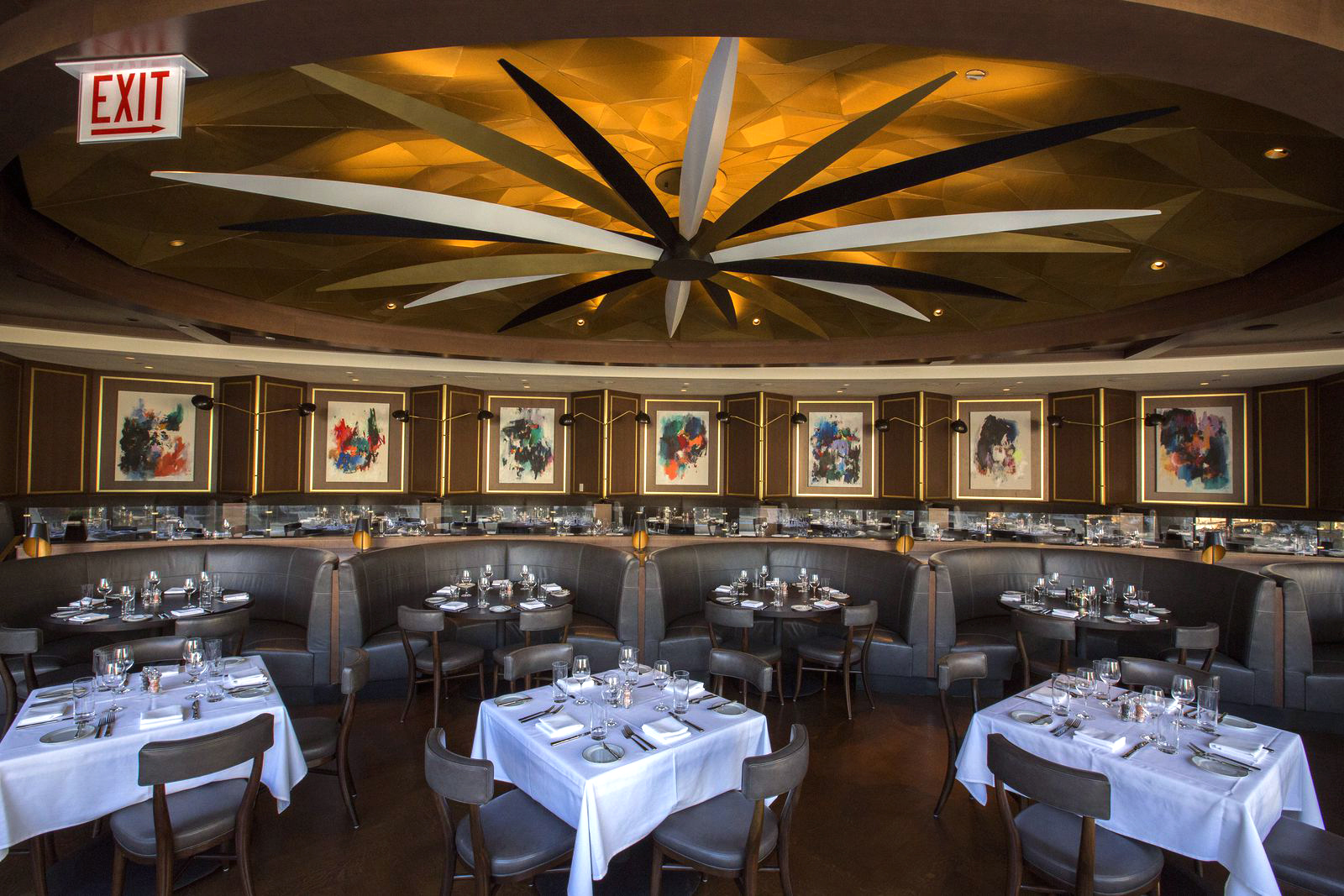 Getting in touch: VoyageChicago is built on recommendations from the community; it's how we uncover hidden gems, so if you know someone who deserves recognition please let us know here.