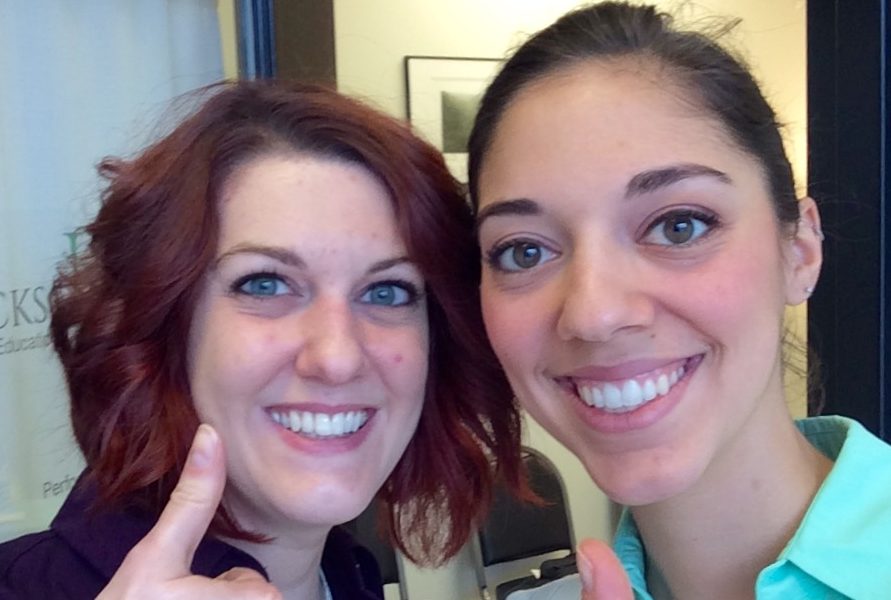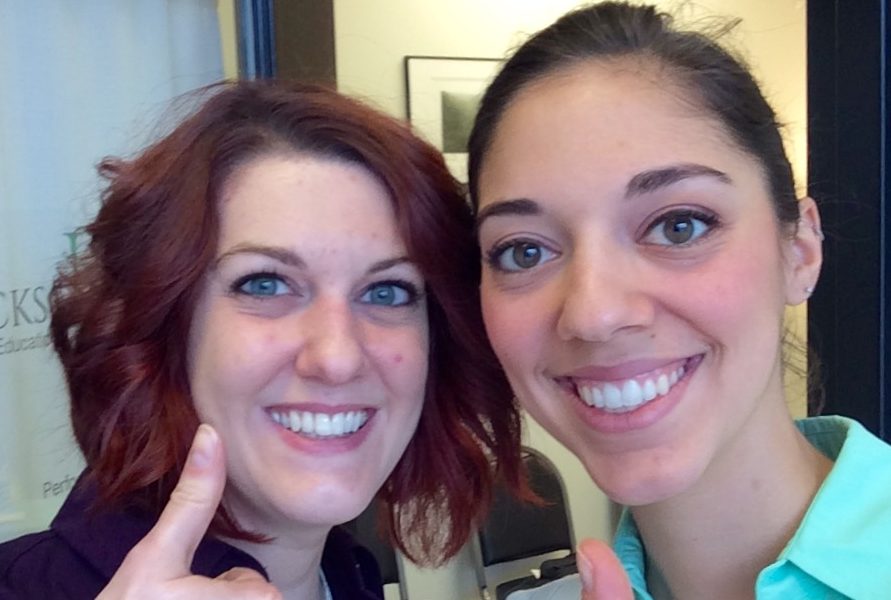 Today we'd like to introduce you to Liz Jackson Hearns, Alexandra Plattos Sulack.
Liz, Alexandra , let's start with your story. We'd love to hear how you got started and how the journey has been so far.
We started by renting a room in the basement of a church in Lakeview to teach lessons one day per week. Within a year our client base had grown quite a bit and we moved into our current location in the North Center neighborhood, where we have been for almost two years. We offer something unique compared to many other independent voice and music studios. Most places like ours specialize in teaching kids, but we work mostly with adults. Adults are so excited to reclaim that musical part of their identity and we love helping them find joy and creativity in an encouraging space. In addition to singers, we specialize in helping transgender and gender nonconforming folks explore their voices both in singing and speech.
We began with a meager handful of students, and now we have about 80 students every week between 5 teachers, and we offer piano lessons as well as voice. In addition to private lessons, it is important to us to foster collaborative musical endeavors, so we created our ColLABorate programs which bring students together to form bands, participate in team-building exercises, and we just had our first opera this spring!
Alexandra: As for our partnership story, we met in graduate school and discovered that our skill sets and personalities are quite complementary. We started working together to build a voice studio that is grounded solidly in pedagogy and voice science as well as support and encouragement for adult students.
Liz: Alexandra keeps me grounded while I dream super big. We're proud of what we've built and are excited to see it flourish!
Great, so let's dig a little deeper into the story – has it been an easy path overall and if not, what were the challenges you've had to overcome?
I can't imagine that any small business has had a smooth road, and ours is no different. One of the biggest struggles for us has been bridging the gaps from educator to business owner. In graduate school, no one teaches you how to run a multi-teacher voice studio or create a marketing plan or do strategic planning. There have certainly been growing pains along the way. Mostly, though, the growing pains are because we're outgrowing our facilities faster than we anticipated! Through all the challenges–and it feels like every day brings a new one–we strive to keep our educational values and philosophies at the forefront. For us, the most important thing is providing a great place to learn and grow.
Alright – so let's talk business. Tell us about The Voice Lab – what should we know?
We help people gain confidence and find joy through private voice and piano lessons, workshops, open mics, and collaborative projects. Our ColLABorate program brings students together to make music and share their talents. We have a band program, a songwriter program, a corporate team-building program, and an opera/musical theater program.
Liz: I am especially proud of all the things ColLABorate does. One of my big dreams for The Voice Lab is to be a place where grown-ups can make friends and build community while having a blast making music. I think ColLABorate does that extraordinarily well. We are launching our corporate team-building branch this year and it's so much fun to see non-musicians open up and make sounds together and bubble with laughter!
Alexandra: This spring, we produced the first of our Coll'Opera program with a unique setting of Mozart's The Magic Flute. Every singer in the show was new to opera, and it was so fulfilling to be with them as they took the stage–some for the first time ever.
Liz: It was magical! I was completely blown away by the performance, and Alexandra did an amazing job heading up that project.
Another big facet of our studio is the work we do with the transgender and gender nonconforming communities. We help folks find a speaking voice that feels natural and authentic, we help singers discover and reclaim their singing voices during or after transition, and we support members of ResonaTe, which is Chicago's all-trans choir. I am absolutely humbled and honored to be doing this work, and I try to do as much as I can to support the communities through free workshops and seminars outside of the studio. We spend time with each of our teachers to make sure we are a place where folks can find a trusted and educated trans voice specialist.
As far as what sets us apart, it's the environment where we teach. We joke that our studio is like our own little apartment, but there is a homey, welcoming feeling that permeates through everything we do. Personal relationships between student and teacher are very important, just as much as a high level of pedagogical expertise in our teachers. The teachers rely on each other for advice and input about students and collaboration is a huge part of how we work. We always strive to provide the best for our students and encourage them to try new things in a safe, loving studio environment.
Is there a characteristic or quality that you feel is essential to success?
Liz: I think our partnership has been absolutely crucial to our success. Finding someone who sees the same big dreams and can help come up with a plan and steps to get there has been invaluable. I'm always going to be reaching for the next big idea, and Alexandra is amazing to keep me focused and help us arrive at those big dreams together as a team.
Alexandra: We also do our best to stay focused on the student experience. Everything we add comes from requests from the students and we formulate new programs to their needs. We are also filling in some of the things we wish we'd had in our own educational lives.
Liz: And so many adults have been told that they "can't sing" by someone in their lives, we are passionate about healing those wounds and giving our students the support and guidance they might not have received at a time when they needed it earlier in life. I think the quality that has contributed most to our success is our unflinching commitment to the students. Our slogan is "love your voice," which as a teacher sometimes means "I will hold space for you and your voice and show you compassion and patience until you're ready to claim your voice and love it with me." It's incredibly rewarding to see that transformation in a student from a timid beginner to confident music-lover.
Pricing:
New students receive a free 30-minute introductory lesson!
Contact Info: