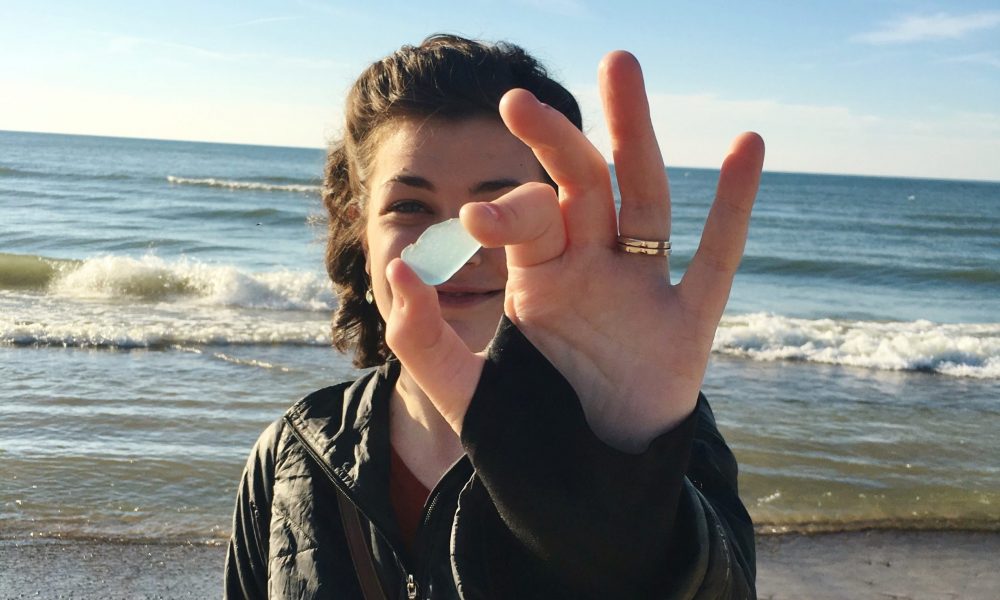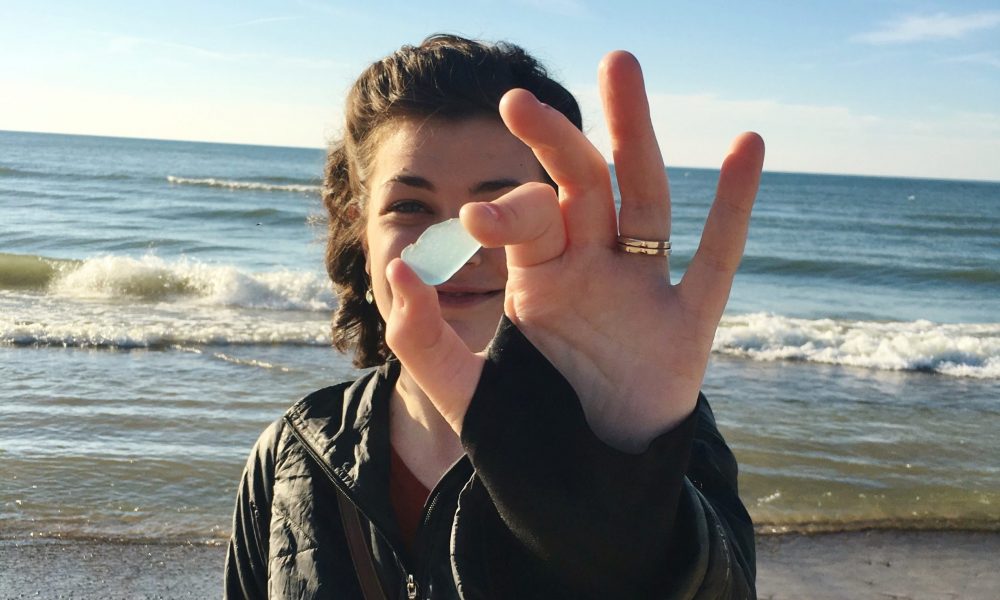 Today we'd like to introduce you to Laura Nicol.
Laura, please share your story with us. How did you get to where you are today?
As a writer and theater artist, I've been followed by the question "So, what are you going to DO with that liberal arts education?" since I can remember. It's a practical question! And one, honestly, that took me awhile to answer. I graduated college in 2015 with undergraduate degrees in English (concentration: Writing) and Communication (concentration: theater), and spent the following year hopping from one temp assignment to another in various offices across the Loop. I knew that there was more I could be doing – things that would stretch my creative muscles, that would push me to make more and think less – but mostly I just focused on paying rent, getting married, and making friends at a little Anglican church in Portage Park that we had started attending.
The second or third time we visited the church (Redeemer Anglican Church in Portage Park), my husband and I were asked to jump into a theatrical project for an upcoming Advent service. Ready to get back into any kind of artistic scene, we immediately said yes. It shocked me, back then, that a church was asking for help from artists.
So many church communities I had been around, previously, either ignored the arts completely or else just sort of pat them on the head patronizingly and said, "That's a nice hobby, dear." But Redeemer's staff solicited our advice, our out-of-the-box ideas, and helped us put them into practice. We were given authority to direct theatrical projects with children and adults, not just at Christmastime, but throughout the following year. I was too happy to ask probing questions. If this church was going to push us to make art, and to collaborate with other artists across the city in the process, I wasn't going to argue!
In the summer of 2016, the priest at Redeemer Anglican, Keith Hartsell, asked me to consider coming on staff through the nonprofit missionary organization, Greenhouse Movement. I began working full-time in January 2017 as both the Artistic Director and Director of Communications for the Redeemer Anglican Parish. I also raised my entire monthly salary during the first few months of 2017. It's been some kind of adventure!
Working with Chicago artists and church communities across the city has been eye-opening for me. There are so many ways that these two circles overlap and inform one another, and it's an absolute dream working at the intersection of church and art. I love getting to use theater, music, poetry, ceramics, literature, dance, painting, podcasts, food, and other sensory experiences to bring people together to consider life's big questions.
Has it been a smooth road?
Definitely not.
The biggest struggle is the matter of raising your entire salary before you can actually begin your work. Every staff member who works through Greenhouse Movement has to do that. People always balk when I tell them that, but really, Americans interact with support-raising all the time. Missionaries and church staff aren't the only ones who do it. Nonprofits run on donations; creatives use kickstarters or other crowdsourcing platforms. It's common, but no, never easy. It takes a lot of faith and grit to approach family, friends, strangers and other businesses with a question anything like "Are you interested in partnering with me financially?" It also asks a lot of your spouse, if you're married. It asks that they be alright with you not having regular paychecks for the first few months. But hard and (sometimes) unpleasant as it is, support-raising has also taught me a lot. I've learned that people are often more generous than I give them credit for. I've learned that my husband is incredibly brave and supportive. And I've learned that I have more courage than I could have imagined this time last year.
We'd love to hear more about your business.
Greenhouse Movement is an unusual organization because it's really just a network of independent men and women who see needs in their neighborhoods, and then work to meet those needs. As a religious organization, the only real pre-requisite to becoming a staff member is that you are a Christian. (That said, there is still an interview process in which it is determined whether or not this type of work is a good fit for each applicant – financially, professionally, emotionally, spiritually, etc.) So what sets Greenhouse folks apart? I'd say the fact that they are willing to raise their own support, determine their own schedule, and work with the board of directors to create their job description based on *community needs* rather than their own personal preference. Or, to put it even more simply: they're just about the most loving, humble, and hard-working group of people I've met.
Greenhouse staff members are everywhere across Chicago, and across North America, as well. Some of us work in church buildings. Others work on college campus. Still others work in nursing homes, or homeless shelters, or on the streets of Chicago's west and south sides. Many (like me) put our energy into creating and hosting free public events like salsa dancing classes, concerts, children's choirs, or outdoor theater – all simply to give Chicagoans somewhere safe and fun to build friendships, think and work alongside each other, and to hear each other's stories out.
It's work that defies one category or job description. But it's good work – beautiful and messy, like each human in this city.
Is our city a good place to do what you do?
Chicago NEEDS organizations like Greenhouse Movement. We're more than a city of skyscrapers – we're a city of families, of singles, of immigrants, of the homeless, of students, of the elderly, of rich, of poor, of smack-dab-in-the-middle-class, of more languages and cultures than you can count. Each group in this city requires individualized attention, and *that* requires a whole bunch of individuals with a passion for community outreach. The goal of every Greenhouse staff member, first and foremost, is to love people well. To listen to them, to invite them into our homes, to feed them, to befriend them. To treat them with dignity and respect, regardless of where they come from or what they believe. I think everyone in Chicago needs that kind of attention. Don't you?
Contact Info:

Image Credit:
Ryn Manby
Jared Tremper
Getting in touch: VoyageChicago is built on recommendations from the community; it's how we uncover hidden gems, so if you know someone who deserves recognition please let us know here.