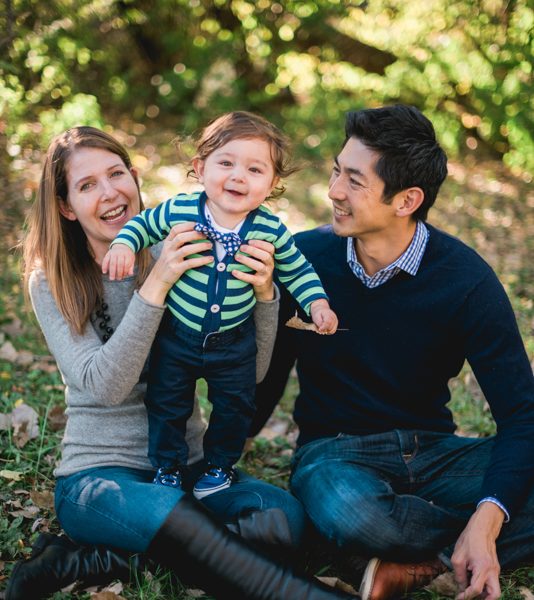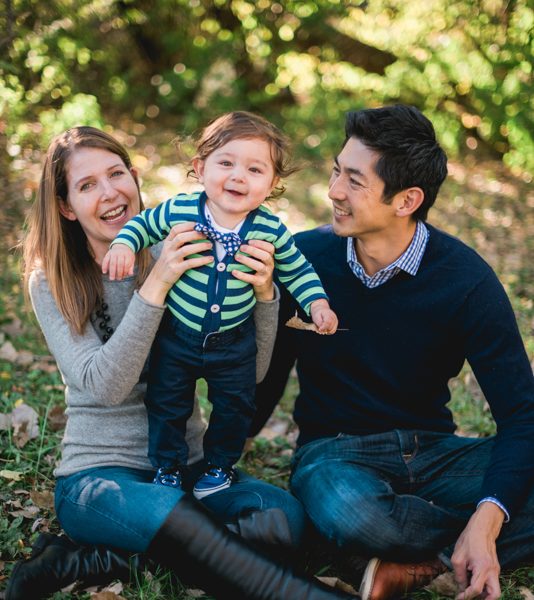 Today we'd like to introduce you to Dr. Edward Kang and Amy Schwartzbach-Kang.
Can you briefly walk us through your story – how you started and how you got to where you are today.
We created The Laboratory Collective to reinvent how kids learn science and math. Here, we use science and math to bring books and imaginary worlds to life!
(Amy) I have always hated math and science, which is funny, because I grew up in a family of mathematicians and PhD scientists. It was only later in life that I realized that there was really so much more to these subjects and that they were steeped in creativity. I wondered if things may have turned out differently for me if science and math were taught differently and I was shown these connections when I was in school.
(Ed) I had always loved science and I went on to earn my PhD in Molecular Neuroscience. When I was working in the research lab, I noticed that all the students that had the opportunity to intern in our lab were from expensive private schools, when I asked around, the task of bringing students from a low-income school to our lab was daunting. I thought about it a lot, and one day I saw an ad on the back of CTA bus for an alternative teaching certification program and how rather than bringing the students to the lab, I could bring the lab to the students. I decided to teach science in a city high school to show kids how fun and interesting science could be.
(Amy) I was a career changer too—I was working in advertising downtown and I wanted to become more involved in the community—and we ended up teaching in the same CPS (Chicago Public Schools) high school. Ed was the Science teacher and I was the English teacher for the same group of students. We worked with so many great students, but our students also came from neighborhoods characterized by violence. Many students had difficult things going on their lives, yet we had to make them care about things like Beowulf and photosynthesis. A lot of our conversations revolved about how to take traditional subjects and make them personal and relevant for our students.
(Ed) We decided to work together where we were doing projects and connecting what the students were learning in English and Science. It started out being really simple. We would use examples of what the students were reading in Amy's English class and connect it to the science to show how it really worked.  I remember I had one student who never came to class and he started coming again. He told me "Dr Kang, I used to cut your class because it was boring. Now it became fun".
I later went on to teach at a competitive Selective Enrollment High School in the city. I thought things would be different because the students would be so invested in learning. Here, I found out that students were pre-occupied with grades and testing. They had lost their love of learning.
(Amy) Even though we were at different schools, we still talked about lesson ideas a lot. We kept wondering what would teaching and learning look like if we didn't have testing and grades and we could connect subjects and teach how we knew students would learn best.
We decided to open The Laboratory Collective as an experimental space where we could teach without parameters and kids could use science and math as a tool of creativity to connect to things that really matter to them.
We use what we learn to help teachers and schools bring it back to their classrooms.
We're always bombarded by how great it is to pursue your passion, etc. – but we've spoken with enough people to know that it's not always easy. Overall, would you say things have been easy for you?
(Amy) We started The Laboratory Collective when we were both still teaching in CPS. We thought it was something we would just do in the summer and on weekends.
(Ed) That first summer, we planned 9 different themed camps. We were doing everything from The Science of Harry Potter books to Detective Agencies to Zombies to Training Dragons. We don't repeat experiments for our camps, so we were needing to create, source materials for, and test out nearly 100 experiments in addition to creating our storylines.
(Amy) I still don't know how we got everything done. I remember being really excited to get those days off of school for the Polar Vortex because it gave us more time to build lab tables, benches and a reception desk.
(Ed) I'm not even sure how people were finding out about us, but that first summer our camps were selling out. Our students were using high-level math and science concepts in ways that really mattered to them. It was re-energizing to see kids love learning again. Parents were telling us that they wished that they could learn like this all the time.
One of the biggest overall struggles we're facing is the way people still think about science teaching. Schools want to teach the way we were taught through rote memorization and testing. Students today are different because they are growing up with so much technology. Why do they need to memorize something if they can just look it up when they want to know it? We need to move away from just learning information to developing new and innovative ways to apply information. At The Laboratory Collective we like to focus on "Now that we know this, what can we do with it?"
Schools still aren't on board with this because there is still so much testing and standardization involved in the college application process and they are afraid to change the status quo.
So let's switch gears a bit and go into The Laboratory Collective story. Tell us more about the business.
(Ed) Other companies teach science, we reinvent how science is taught.
We use science to teach creativity.
We aren't doing science experiments just for the sake of doing experiments. After students learn science, the emphasis is: Now that we know this, what can we do with it.
(Amy) We do things like having a Choose-your-own-Adventure Zombie Apocalypse where students are learning real science facts and math skills from the national curriculum standards, but they are moving forward to apply these facts in ways that are real: calculating how to outrun zombies, creating survival tools, using anatomy to figure out how the zombie virus is impacting the brain, writing handbooks about how varying brain damage creates different classification of zombies, and learning how to care for their infected body parts when they become zombies themselves.
We choose themes that kids are already passionate about and science brings it to life. Our Magical Wizarding School camps are really popular. We have a Camp Half-Blood based on the Percy Jackson series and Greek Mythology and an Enchanted Prep camp inspired by fairy-tale villains. We use chemistry to make spa products, and we have even recreated Cleopatra and Marie Antoinette's perfumes.
(Ed) Some people think the "A" (arts) added to STEM to make it STEAM means that you learn about the eye, then draw a picture of the eye. Our programs really are STEAM because they incorporate the creativity above all else. We include arts, history, writing, and popular culture in a natural way and we bring it to life using math and science.
(Amy) We started with elementary students as our core offering summer camps, workshops, and birthday parties. Parents and other adults started to see how much fun the kids were having, so they wanted their own program. We have a unique 'World of Witchcraft and Wizardry' adult program inspired by the book series. It is really extreme, hands-on, and it takes a couple of days to set up. These are things most people have never experienced in their lives. We have our own toddler and seeing how he learns we will be moving forward to add Pre-K classes.
(Ed) What we teach is real and research-based. We are working with teachers and some schools to take these ideas and add them back to their curriculum.
Where are your industry trends? Where do you see this moving forward in the next 5 or 10 years?
(Ed) More people are going to understand the importance of using creativity as we move from an 'Information-Based Economy" to a "Creative-Based Economy". It used to be that we really needed to memorize things in school because we never knew when we might need that information. We were the computers. Now, we actually have computers and we can look things up instantly. As we move forward, it's not about just knowing the information, but we need to start using this information to innovate and create new ideas.
People have been talking about the push for creativity, but it will still take some time for the schools to shift to move away from the rote learning towards a creative focus.
Contact Info: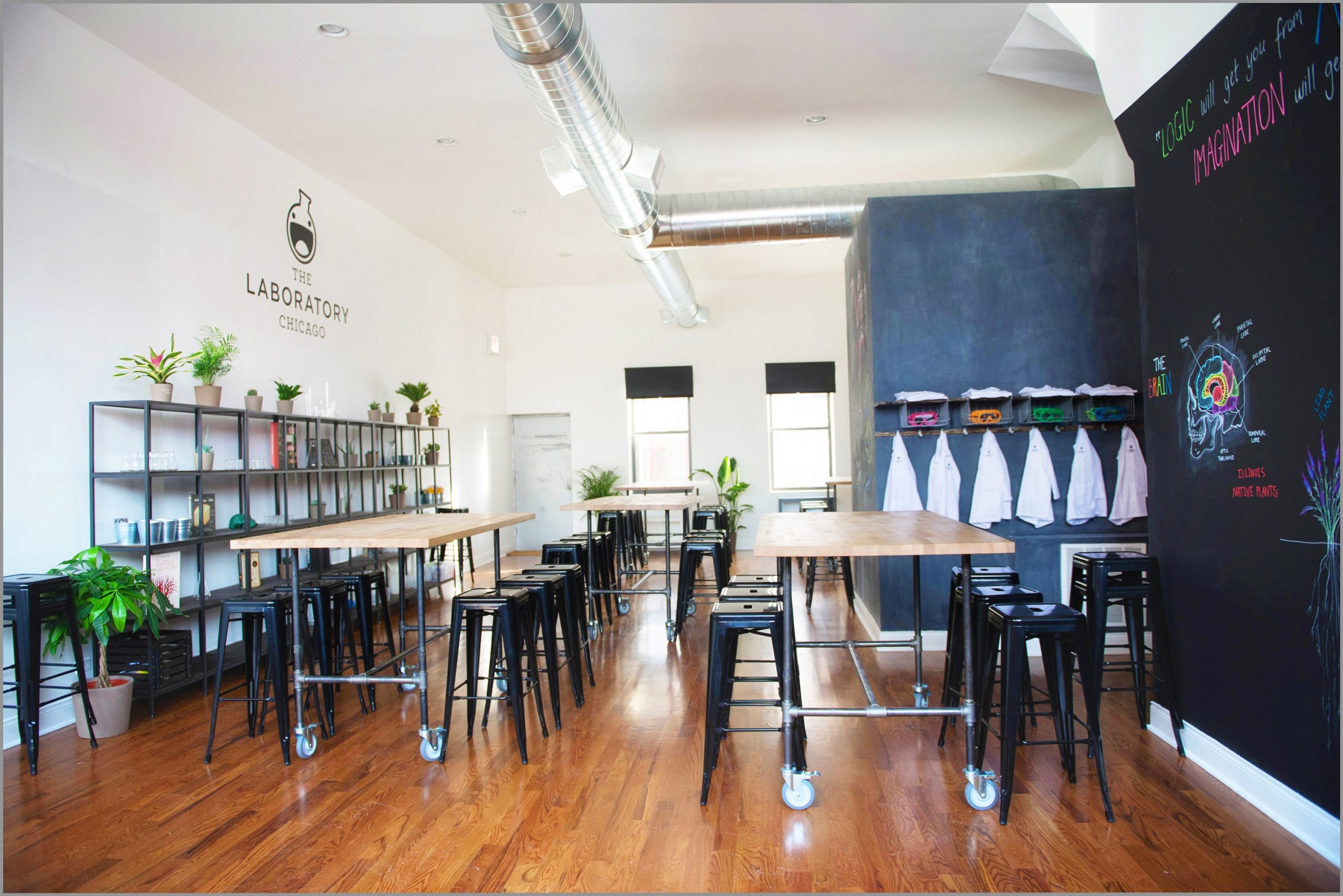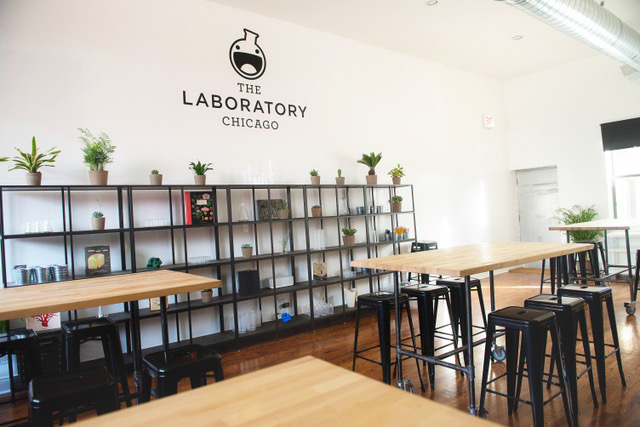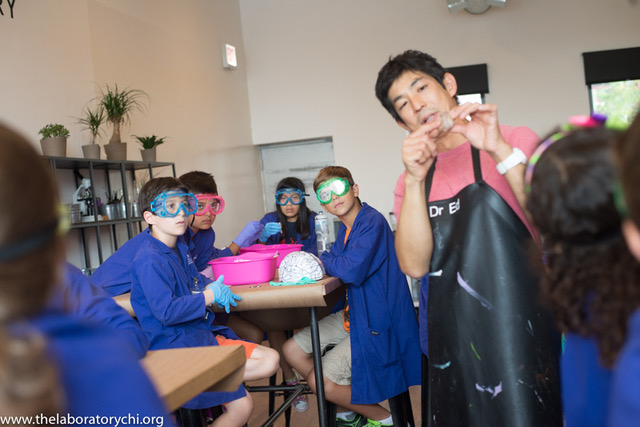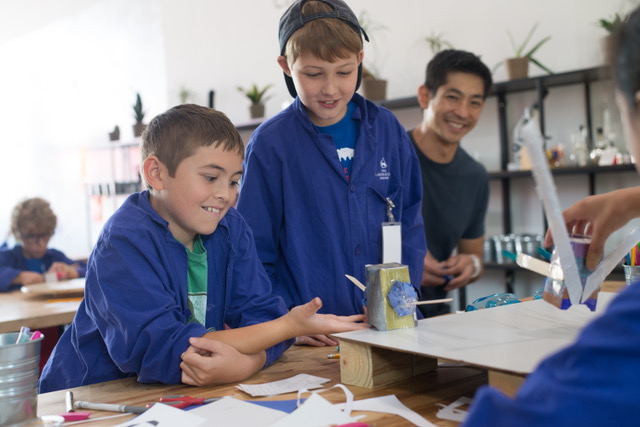 Image Credit:
The Laboratory Chicago
Getting in touch: VoyageChicago is built on recommendations from the community; it's how we uncover hidden gems, so if you know someone who deserves recognition please let us know here.