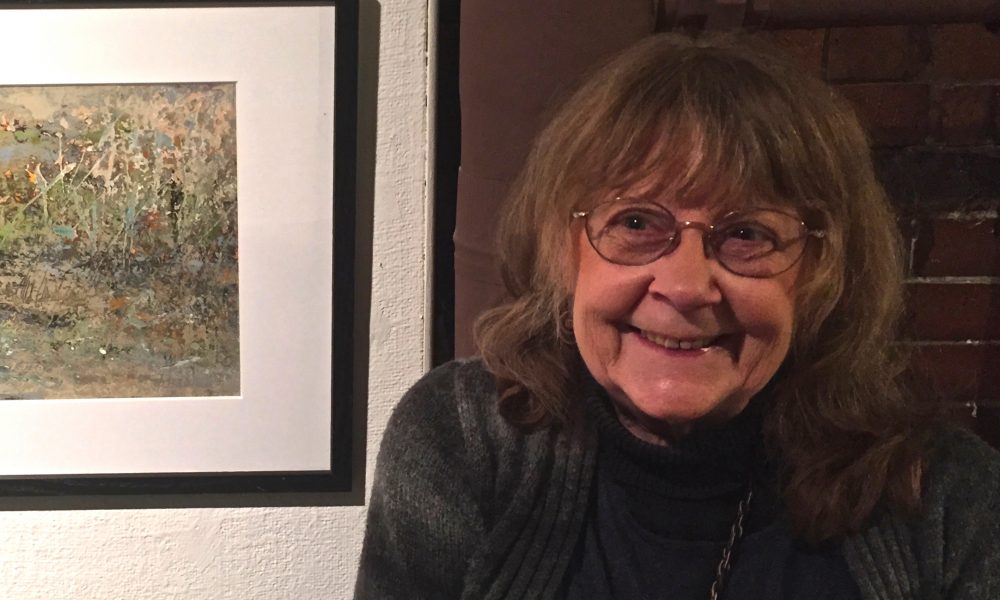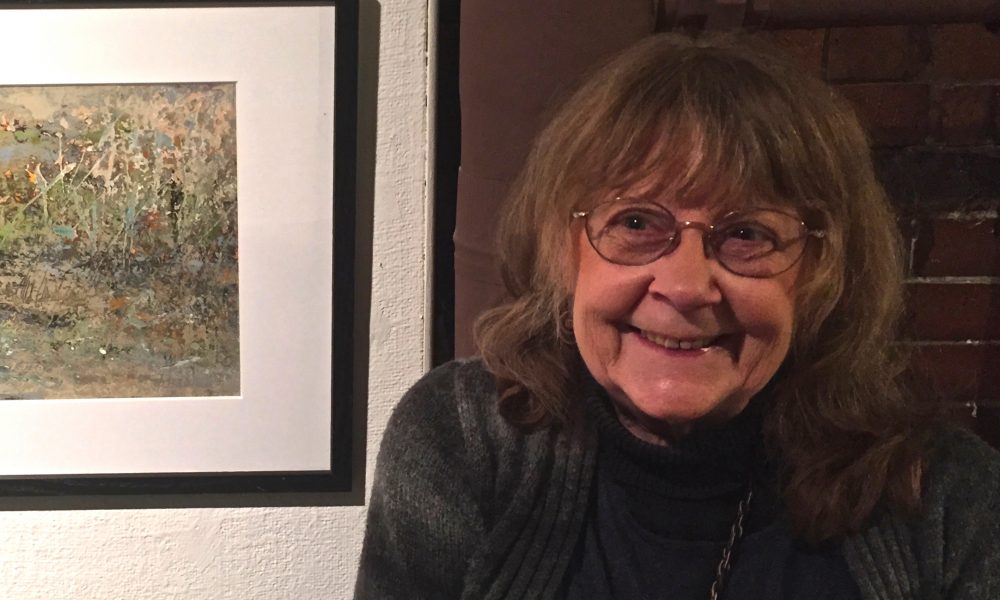 Today we'd like to introduce you to Kathy Blankley Roman.
Kathy, can you briefly walk us through your story – how you started and how you got to where you are today.
I have made art of one kind or another as far back as I can remember. Growing up in Chicago, I was always encouraged in my creative pursuits at home and at school. My dad was talented and had studied art in his youth. He never pursued it for himself, but encouraged me and taught me a lot of the basics. In high school, I was fortunate to get into the advanced art program, so was able to take classes for an additional two years past the required two. I participated in the National Scholastic Art competitions and received a scholarship at the Art Institute which offered classes for gifted high school students on the weekends. After high school, I attended the University of Wisconsin-Madison. Planning a career in fine art at that time was not seen as a way to make a living and at UW, the only art was in the School of Education and I had no desire to be a teacher. I ended up in Anthropology, focusing on primitive art. When I was in fourth grade, I remember studying about early man and encountering the cave art at Lascaux for the first time. It was one of those transformative experiences for me. I still feel that first sense of awe and wonder that hit me like a lightning bolt at the time and references to it often appear in my work. It's ironic, without an advanced degree, there really wasn't a career path in my field of Anthropology either!
After school, I just couldn't leave, remaining in Madison for the next 20 years. Working at the University Hospital put me right in the center of the anti-war demonstrations–an exciting time, but I also saw first hand the destruction that can happen when passion overrules reason… on all sides of the issue. I kept making art in my spare time. Always kept a sketchbook handy. In my mid years, I became skilled in calligraphy through the Wisconsin Calligraphers Guild and by studying with masters of the art in workshops. My work was exhibited in galleries, the Art Fair Off the Square, in juried shows and I taught it as well. During this time, I also became immersed in community theatre, mostly at Madison Theatre Guild. During the 70's, I performed in as many shows as I could get cast in, working backstage when I wasn't acting and designing the handbills for the shows. I was also cast by the UW Theatre Department in their summer bicentennial celebration and in the local dinner theatre. This was all outside of my "day job" at the UW Hospitals, first as a Psychiatric Aide and later as a Financial Counselor. I developed an interest in design through my practice of calligraphy. This led to my taking the big step of resigning from my job and returning to school for an AA Degree in Commercial Art at Madison Area Technical College, with a subsequent return to Chicago to find work. Back in the city, I did freelance illustration commercially, book covers and in the children's market including for Cricket Magazine and two 32 page picture books and… I met and married my husband Skip. My day job was in production… first with a weekly magazine and later in a small graphic design studio, with occasional design duties.
It happened that many of Skip's family lived in Wisconsin and I was happy for the opportunity to return frequently, making several trips a year up north to his uncle's farm in Whittlesey. I often recognize elements of the landscape and of that time and place in my paintings. They just happen. With a husband, I acquired a lovely stepson who married two years later, so within four years of marriage I was a grandma! There are now three brilliant grandsons, one on his way to grad school, one entering college as a junior and the youngest in high school taking college level courses.
Finally, retirement in 2010 allowed me the time and freedom to make art on my own terms. In my search for inspiration, I stumbled onto an online class in expressive nonobjective painting. I loved this new way of creative expression. It was my first encounter with painting in the abstract and it felt like something I was always meant to do. It was a pivotal experience, propelling my work and appreciation of art into a whole new direction and elevating it to a new level. It also provided a kind of therapy and outlet for my grief after Skip's death later that year. I continue to paint full time, always experimenting with new media, techniques, and tools. It's not only fun but it helps to keep everything fresh.
We're always bombarded by how great it is to pursue your passion, etc. – but we've spoken with enough people to know that it's not always easy. Overall, would you say things have been easy for you?
Leaving my friends and a supportive artist community when I moved to Chicago in the 80's was difficult and I found myself in the position of having to start over again from scratch. Knowing very few people in the city and needing to find work in a highly competitive market took most of my focus for a long time. And I missed my life in Madison. Then, after my marriage, all of my energy was diverted to the demands of family and a highly stressful job. I promised myself that when I retired, I would get back into art in one way or another. And I did, surpassing all of my expectations.
Please tell us more about your art.
I paint expressive abstracts using acrylics, encaustic (a process of painting with molten wax), oil with cold wax and whatever works. In 2012 I finally got a studio outside of my home, where my paintings had been taking over all of my living space! I work on my larger, mostly acrylic paintings there and within the last year or so, have made room at home for working on my smaller works, mostly in encaustic and oil. Recently I have been studying Japanese calligraphy (shodo) and ink painting (sumi-e) which support and influence my mark making in the other media. The process is grounding and meditative and there is a great satisfaction in learning to master the hand-eye coordination that needs to be developed to control the brush. Did I mention? I love to learn new things. I also teach classes in painting abstract landscapes with oil & cold wax at Oak Park Art League.
In my paintings, I explore texture and gesture, reflecting the memories and emotions that are evoked in the process. A sense of place, often reflecting earthy things and the Wisconsin landscape are frequent references. Starting with random marks and responding to them intuitively, the paintings go through many changes that morph across the surface like thoughts through my mind. I approach the process with a sense of play, experimentation and an exploration of the materials, as much as by an emotional response to the evolving painting. There is a visceral feeling in the physical act of engaging the surface that releases a visual energy. It flows through the layers, creating depth, motion and an intimacy that invites the viewer in to share in a kind of dialog, to explore and participate in the experience using their own personal filters.
My work has appeared in private collections and numerous juried, solo and small group shows nationally and online since 2011. Selected recent honors include:
– Named one of the "Top 10 Abstract Artists to Watch in 2018" by Light, Space & Time Online Gallery.
– Bronze Artist Award in the Abstract issue of ArtAscent Art & Literature Journal, August 2017.
– Honorable Mention for Fine Art in the First Annual Fine Art & Literature Competition of The Woven Tale Press, an
online art & literature publication in 2017, and published in Vol. VI, #3, April 2018.
– Finalist status in the Annual Competition of The Artist's Magazine 2014 and 2016 in the Experimental/Abstract Category.
– Inclusion into the permanent collection of the Encaustic Art Institute, Santa Fe, NM 2014.
What were you like growing up?
Growing up in Chicago, I was always making something and when not creating one thing or another, I was the consummate tomboy and constantly on the move: ice skating, fishing with my dad in the summer, playing softball and always swimming, later becoming a member of the synchronized swim team and assistant swimming instructor to fellow students at Sullivan High School. We had moved to Rogers Park from Ravenswood when I was about 10 where I transferred to Gale Elementary School. In summers, the family (mom, dad, and my older brother) traveled to different parts of the country, usually by car. It was fun and I got to see a lot of it, but always looked forward to our annual trips to Saugatuck to visit with my godfather and his family who lived on the river. Late night digging for nightcrawlers for fishing bait, hunting for turtles and generally being a river rat are some of my fondest memories. I also attended summer camp through the YMCA every summer in Lake Villa. Between camp and Saugatuck, I got a taste for the country and wild things and being far away from the city, experiences that informed a deep connection to the natural world, a feeling that is still often sensed in my paintings.
Pricing:
My original paintings are priced pretty much between $200 and $1500. Since most of my work is small to medium in size, the majority of prices fall in the middle range.
Contact Info: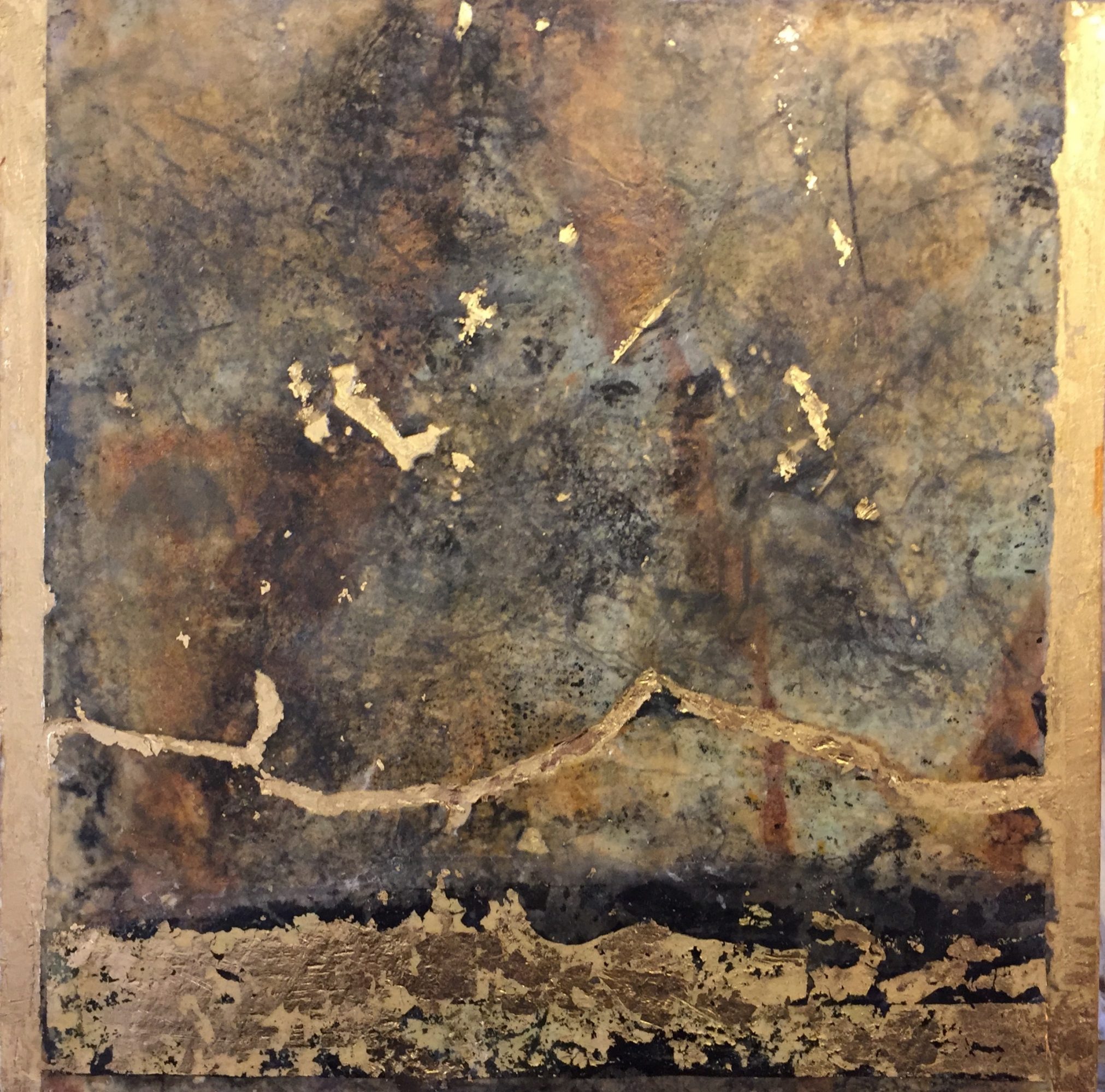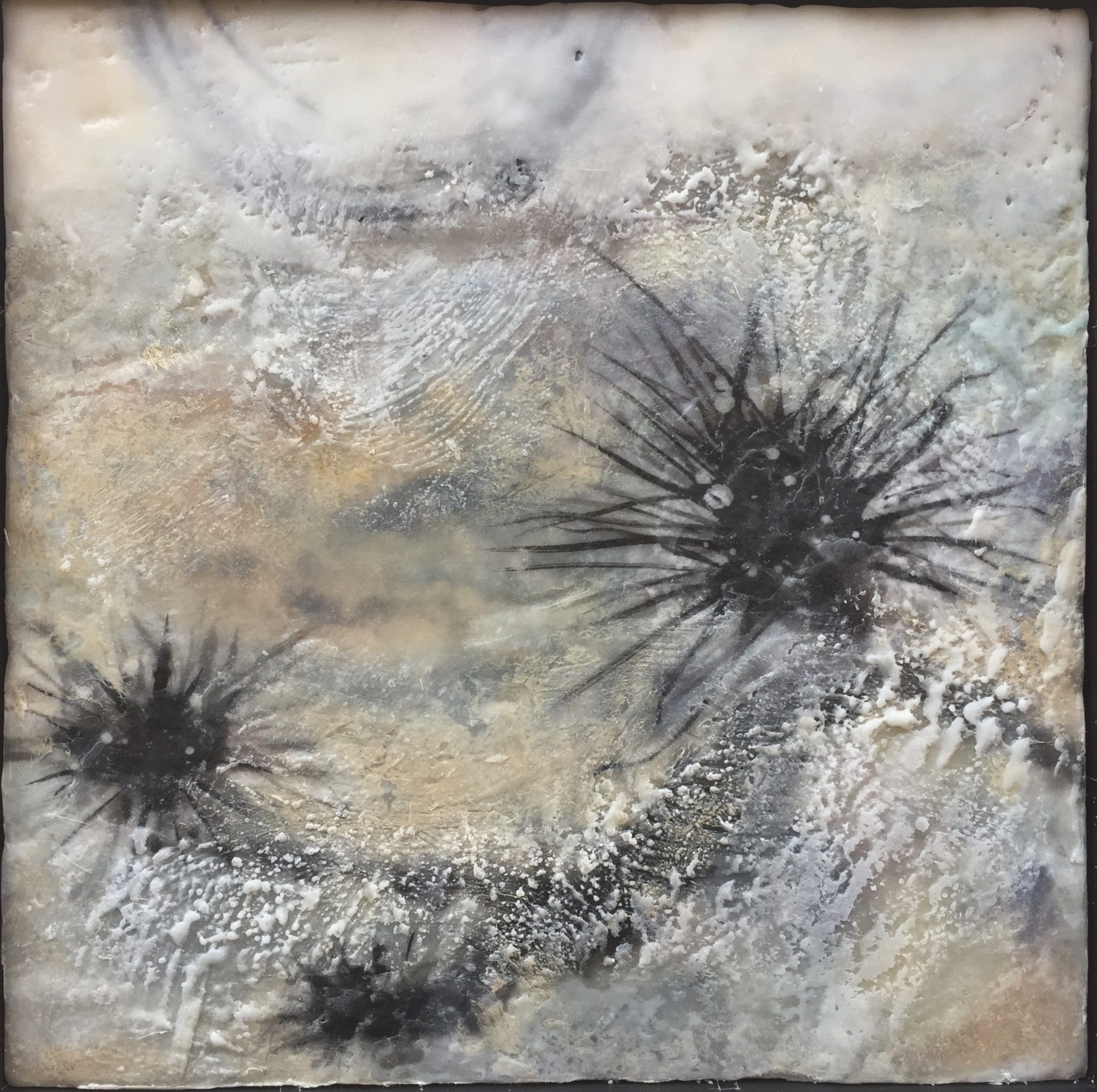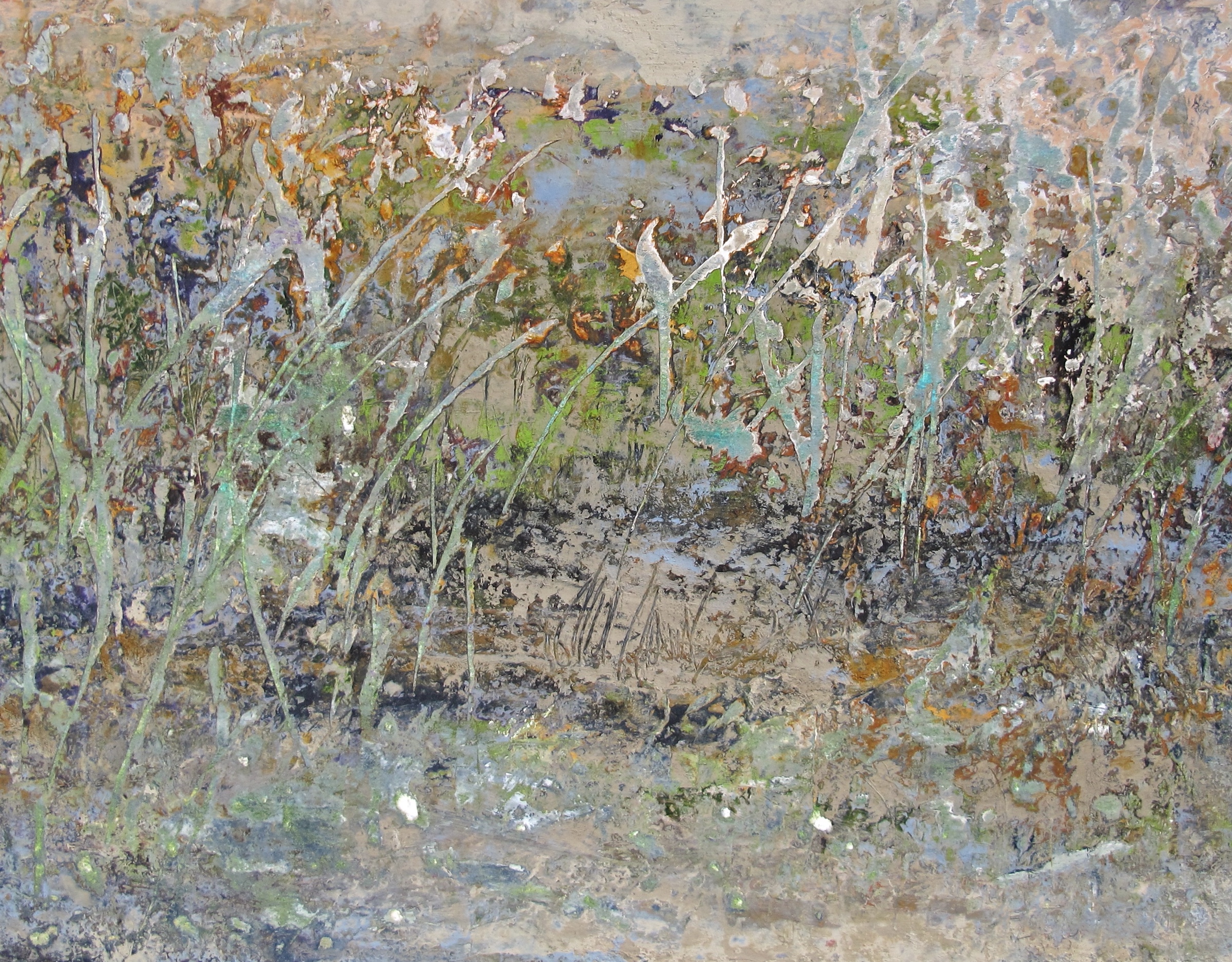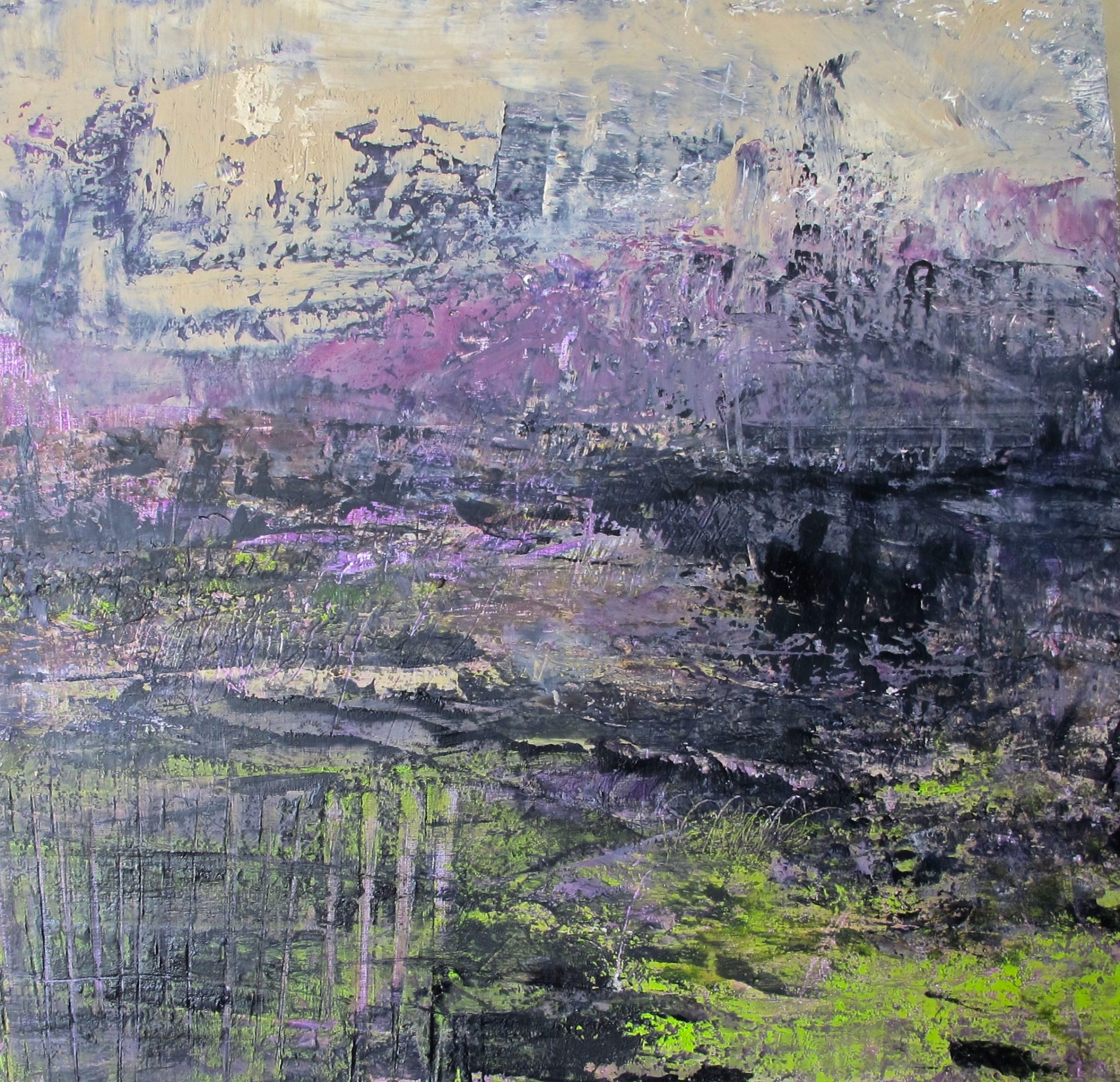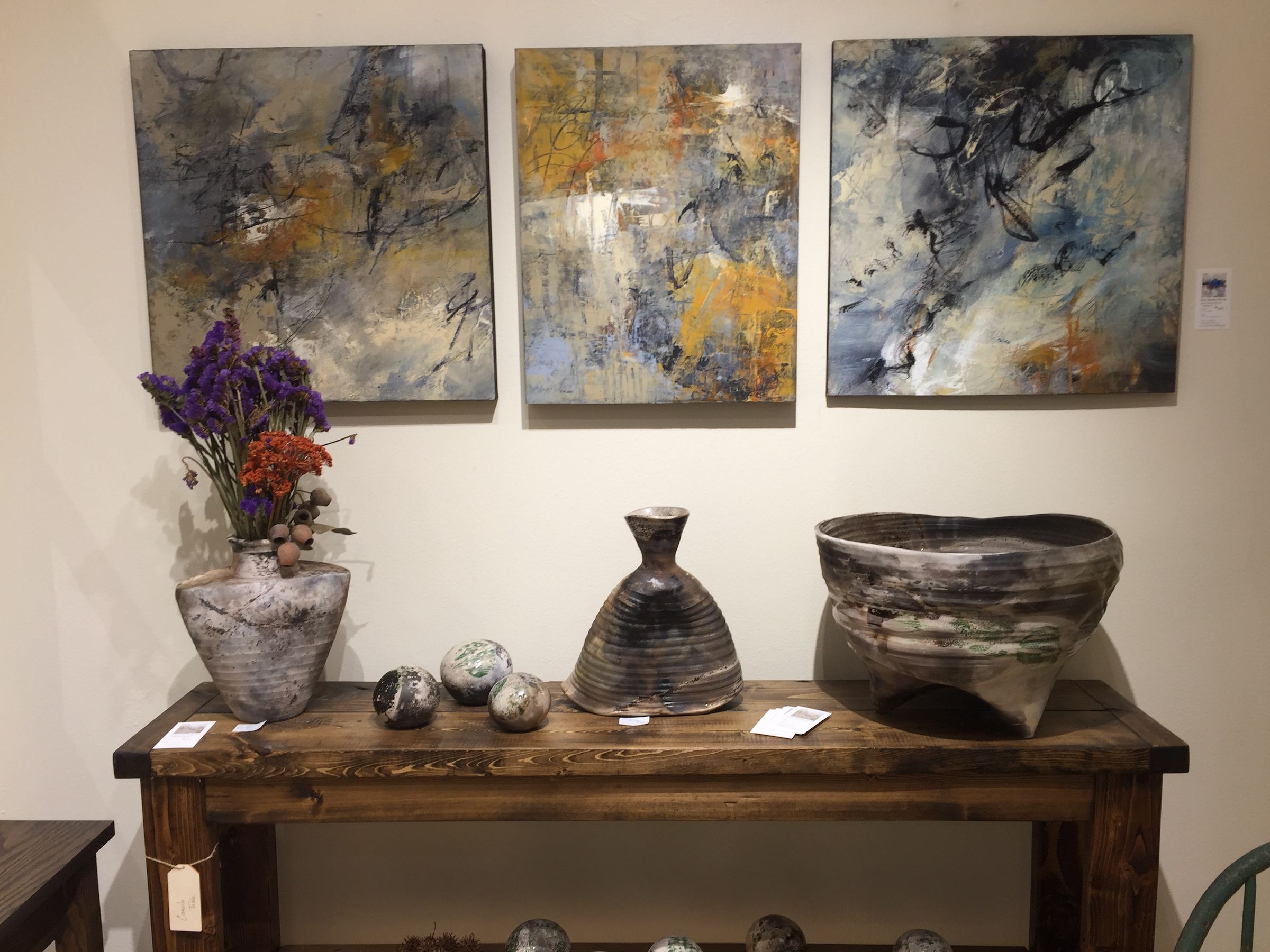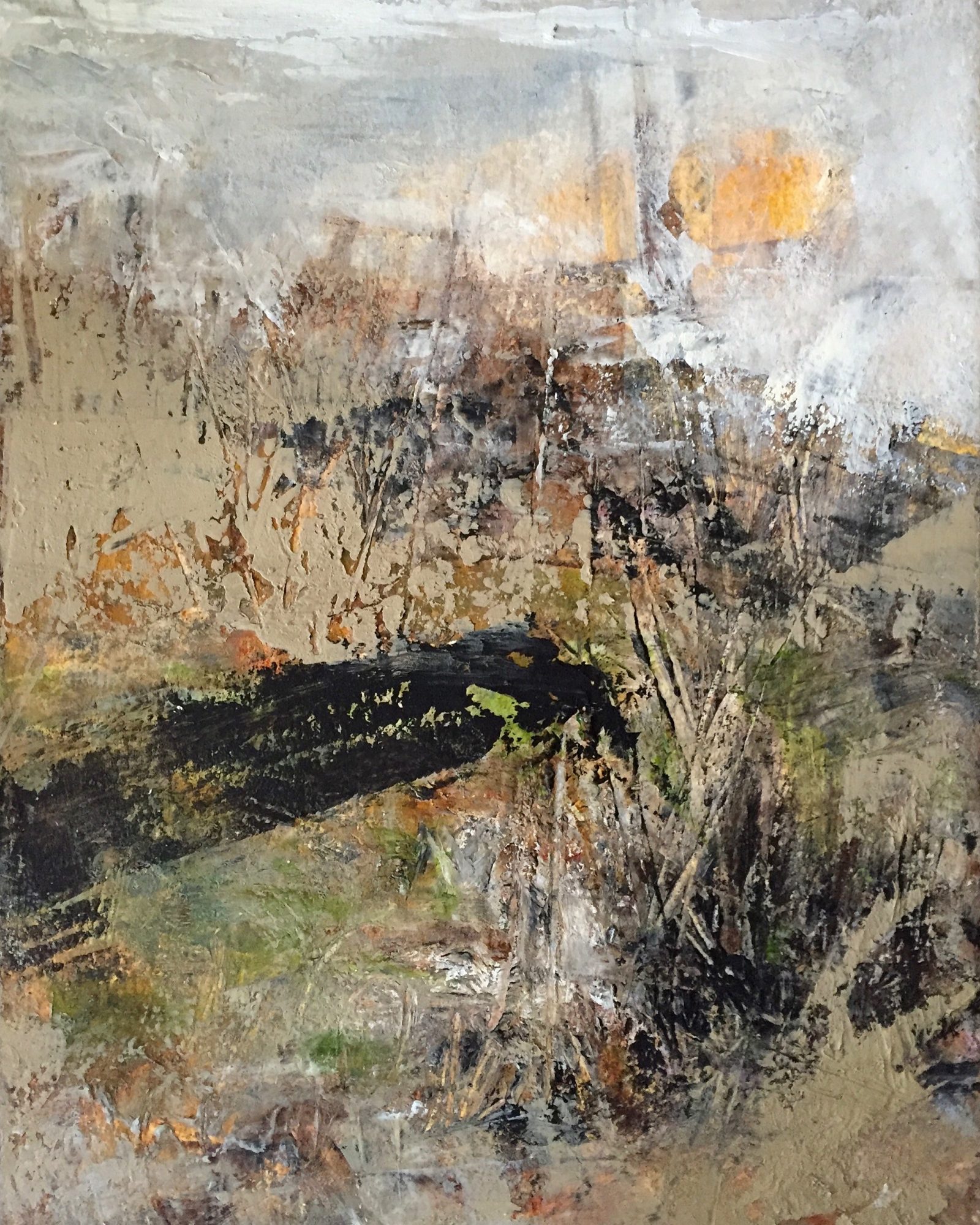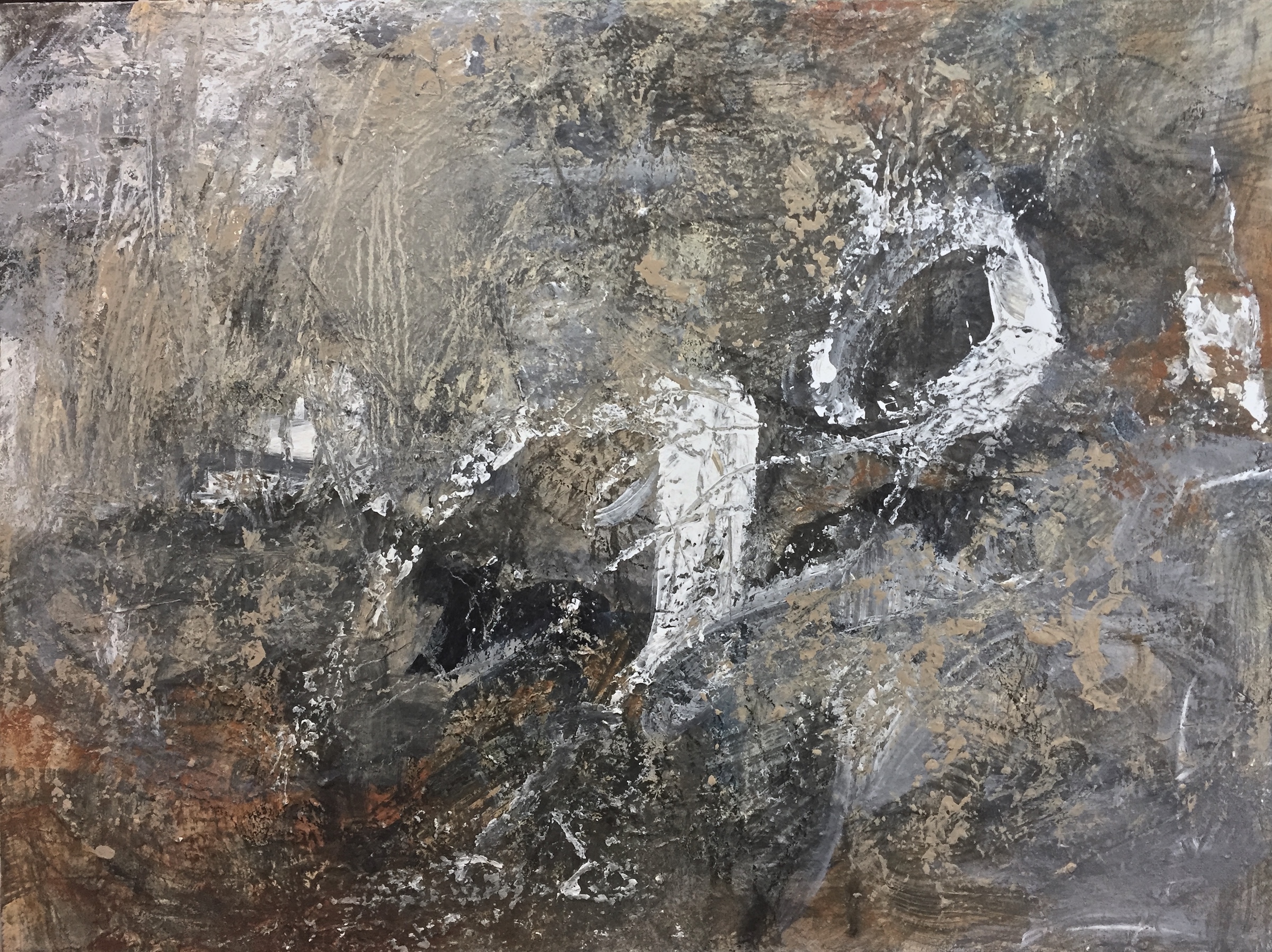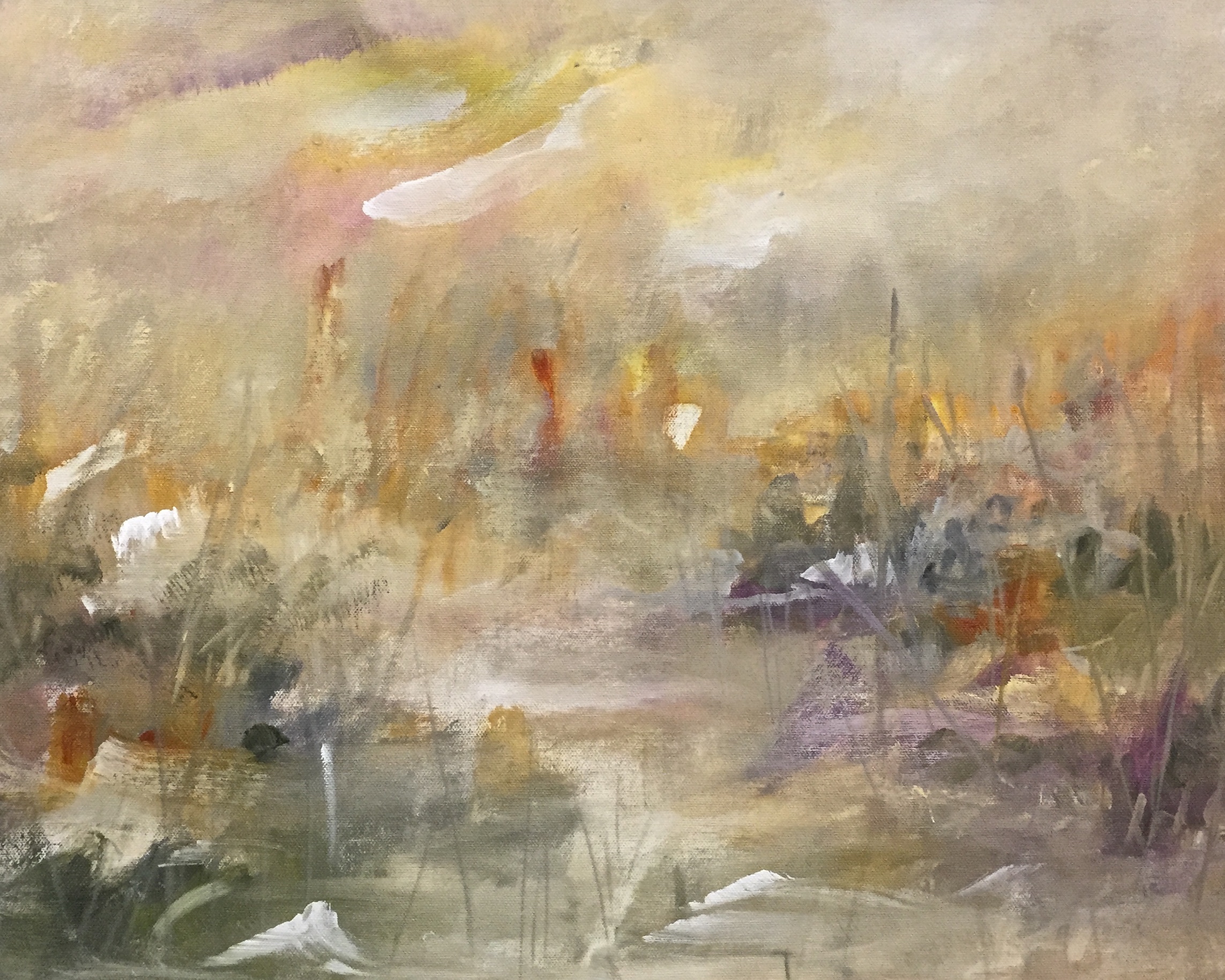 Image Credits:
Artist: Larry Chait.
Artwork: Kathy Blankley Roman
Getting in touch: VoyageChicago is built on recommendations from the community; it's how we uncover hidden gems, so if you know someone who deserves recognition please let us know here.