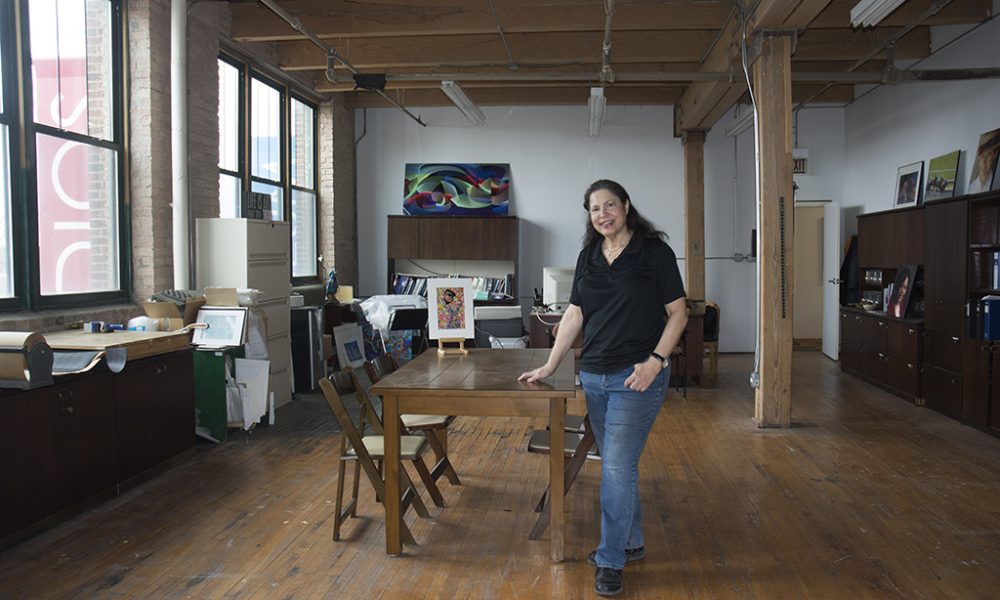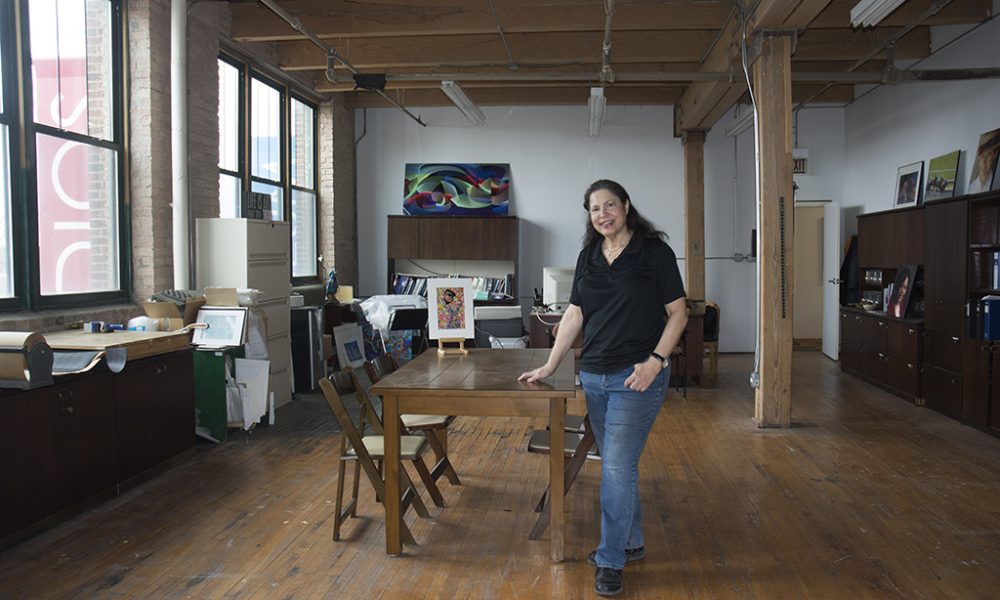 Today we'd like to introduce you to Karen Hirsch.
Karen, let's start with your story. We'd love to hear how you got started and how the journey has been so far.
My story began when I was a foreign language student in college. I bought my first camera at Central Camera on Wabash and Jackson the weekend before I left for France for my junior year abroad. I joined a camera club in Rouen, France where I learned how to use my camera and print in the darkroom. When I returned to the University of Illinois my senior year, I became a photojournalist for the Daily Illini newspaper in my spare time. I was lucky to receive a Fulbright travel grant for graduate school to study and work in Barcelona, Spain. During that period, I joined an international photographic workshop hosted by Spectrum gallery, the only art gallery in Spain dedicated to photography.
Back in Chicago, I started a career in advertising. On the side, I wrote travel articles for the Chicago Sun Times illustrated with my photos. My vocation and avocation merged when I was hired by Foote, Cone & Belding Advertising Agency as their in-house photographer and editor of internal publications. I was given free rein to set up a photo studio where I made hundreds of portraits of employees. In addition, I was called upon for any photographic need – event photography, product shots, corporate meeting photos, commercial production images, celebrity photos and even architectural photography. The photos were used for public relations and for the annual report in addition to the company magazine. This gave me great experience and a broad knowledge of lighting and photographic techniques.
I struck out on my own when FCB discontinued their in-house magazine. I remained on their premises for a number of years, as they were a principal client. I broadened my client base doing work for other corporations, associations, and ad agencies. During the summer months, I photographed sailboat racing in Chicago. Those photos appeared in multiple national publications and accounted for four covers of the Chicago Tribune.
I have been fortunate to study with some world-renowned photographers including Ernst Haas, Jay Maisel and Arnold Newman. They have influenced my work. My photographic and business education has continued through my association with Fort Dearborn-Chicago Photo Forum and the American Society of Media Photographers.
The City of Chicago (Chicago Department of Cultural Affairs) invited me to have a solo photo exhibit at the Richard J. Daley Civic Center in March of 2003 in honor of the City's birthday and Women's History month. More than 200 of my photos of the City's people, places and events were displayed in this show titled "My Chicago."
In 2007, the Government of China invited me to join a group of nine other American photographers to photograph the city of Rizhao to encourage tourism and attract businesses to that city. This was a great honor and my first exposure to the Far East.
In 2014, I moved my studio to the Bridgeport Art Center where I meet with clients and do portrait photography. Although I enjoy doing on-location photography, moving to the Bridgeport Art Center reflects my interest in fine art. I have been spending part of my time creating digital paintings and montaging my photos to make unique artworks. These have been displayed in a number of art galleries and photographic centers in Chicago as well as in Los Angeles and West Palm Beach. My prints are found in corporate and private collections.
Overall, has it been relatively smooth? If not, what were some of the struggles along the way?
Naturally, there are struggles for an independent entrepreneur. There is always something more to learn to keep up to date. If you are a lonepreneur, you don't have someone right there to give you an immediate answer to a question. It takes time to figure things out. There are also multiple tasks vying for your attention. It is so important to keep your priorities straight, so you do not waste time on things that do not add to your progress. It's so easy to "be busy" while being distracted from your true goals.
One major struggle I experienced was the transition from analog photography to digital. What a learning curve to master the new technology! I spent hours and hours taking courses and going to photo conferences to master photographic and design software. No sooner had I learned my way around the software, it was changed to the next version, or worse – discontinued. And now, high-end cameras come with all kinds of features and menus to become familiar with. At the same time, smart phones have simplified photography and made it accessible to everyone. The result has been the mistaken belief that anyone can take great pictures. Consequently, the value of professional photography has decreased in the mind of the average consumer.
Social media has become the latest challenge. How do you use the various platforms successfully and efficiently to reach your target market? Which platforms should you use? There is not time for an individual entrepreneur to be consistently engaged with all of them. Then there is the question of whether to upload your photos to sites which have terms and conditions that automatically bestow to them the right to use your images, even though they may be the best platforms to get exposure to the audience that you seek.
Please tell us about Karen I. Hirsch Photography.
My business has become twofold – the editorial side and the fine art side. I help businesses communicate effectively to their clients through my photography. I take pride in "telling the story." I capture the essence of an event, a place or personality. When on assignment, I listen to what the client is trying to convey and produce imagery that will bring that home to their audience.
I have learned to anticipate when a key moment is about to happen and am able to capture it with my camera. I'm able to act quickly. My sports photography has helped me hone those skills. This is helpful when I photograph people candidly and when photographing entertainers, dancers, musicians and keynote speakers on stage. I also seem to have a knack for being "at the right place at the right time" to get the shot. This is especially important in event photography. I have photographed historic occasions such as the 100th anniversary of the Chicago Symphony, the Chicago Cubs World Series rally and President Obama's 50th birthday celebration.
In addition to doing commercial work, I am a regular contributor to Zuma Press, an international wire service based in California.
Due to my extensive experience, I am able to produce excellent images in different photographic categories. For example, someone could commission me to do an environmental portrait and an architectural photo for an annual report, and I would bring back great results on both. Did I forgot to mention that I spent a couple years as a Google Trusted Photographer, photographing interiors and exteriors of commercial spaces?
My sense of color and composition is important for my editorial photography and is essential in my fine art work. Happily, I think I inherited this, as my mother was an artist.
My photos have been selected for inclusion in the prestigious Graphic and Communication Arts photo annuals among other international awards.
People usually associate me with my photography of Chicago, sailing, architecture and people. Many of my photos have been licensed for use in books, magazines and calendars. These include Architectural Digest, Forbes, Where and Adweek magazines. I have had the opportunity to photograph celebrities including Muhammed Ali, Ellen DeGeneres, Hugh Jackman, Julie Andrews, Jay Leno, Magic Johnson, Paul McCartney, Stevie Wonder, Michael Phelps and members of the Olympic gold medal women's gymnastics team. Going forward, I plan to continue working on my digital paintings and photographic montages.  I also want to document people who have contributed to society.
What quality or characteristic do you feel is most important to your success?
I believe the qualities that I have that are important to success are creativity, willingness to learn and adapt, determination and persistence.
For me, success equals peace of mind. How to achieve that is different for everyone.
Financial security is part of it. Having made enough money to cover food, shelter and other essentials, so you are not anxious about making the next buck is a start. However, achieving excessive wealth does not necessarily mean success.
Success can also be defined by your reputation, often measured by accolades.
However, success is more than tangibles. It is being able to feel good about yourself. Are you living up to your potential? Are you optimizing your talents and skills? Are you meeting the challenges that face you? Are you following the standards and values that you set for yourself?
Peace of mind is also gained by giving of yourself to a greater community – whether it's your family, your circle of friends, your not-for-profit group, your favorite cause or your country. Knowing that you are participating in something greater than yourself gives one a sense of purpose and satisfaction.
If you have accomplished all of the above, you have achieved success.
Contact Info:
Address: 1200 W. 35th Street
Chicago, IL 60605
Phone: 312-658-0700
Email: karen@karenihirsch.com
Facebook: facebook.com/karen.hirsch.923
Twitter: @Chicagophotog
Image Credit:
All images © 2017 Karen I. Hirsch
Photos of Karen I. Hirsch:
Horizontal Portrait – by Carole Beach
Vertical Portrait – by Terry Jo Tasche
Getting in touch: VoyageChicago is built on recommendations from the community; it's how we uncover hidden gems, so if you know someone who deserves recognition please let us know here.