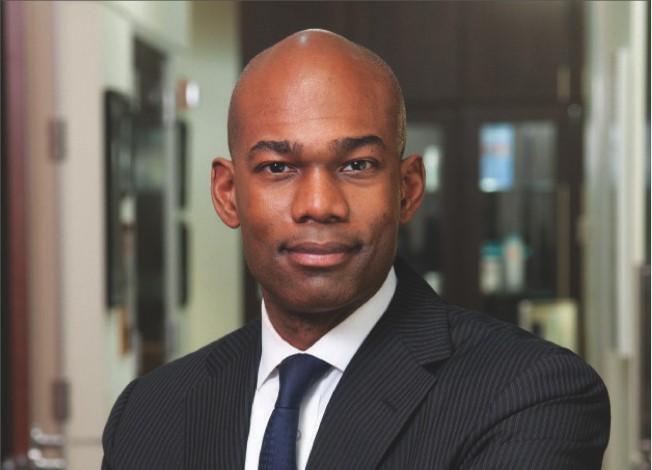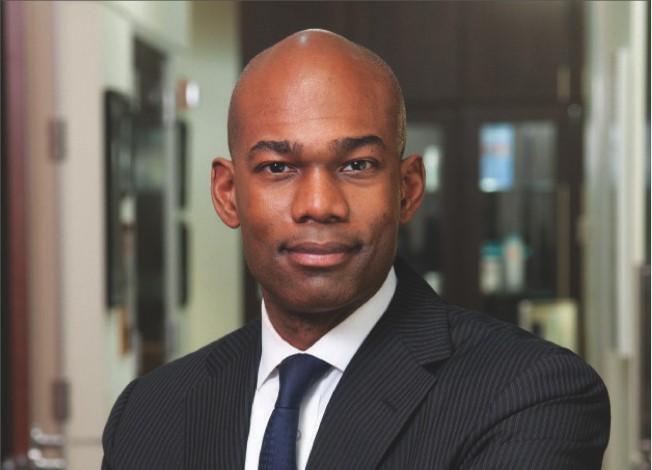 Today we'd like to introduce you to Julius Few.
Julius, please share your story with us. How did you get to where you are today?
I have wanted to be a doctor for a really long time, going back to age 7. I have always been fascinated with biology and the ability to influence it. At the same time, I have had a lifelong admiration for my Father, Julius Sr., who was a trail blazer in the tech world, representing one of the first African American employees of IBM. As a matter of fact, I worked for IBM during college and that employment helped pay for my education. I really enjoyed it and I worked in marketing. I was offered a position in executive management training for IBM if I wanted to pursue a career in IT. It was a difficult decision to make because I really liked business and had a long standing love of medicine. Ultimately, medicine won and I pursued medical school. I found myself on staff at Northwestern University and after 8 years decided to move into private practice, where I could pursue two true loves, medicine and business. This has been one of the most exciting and rewarding decisions I have made. The Few Institute is now an international brand and location that embraces education, innovation, research, and development while providing cutting edge clinical care, second to none.
Overall, has it been relatively smooth? If not, what were some of the struggles along the way?
Running a business and pursuing excellence requires countless hours, devotion, and a hunger for satisfaction that rarely occurs because the model could always be better for the business and the product delivered.
Please tell us about The Few Institute for Aesthetic Plastic Surgery.
Beauty. Skill. Sophistication. Expertise. Results. Safety. Not every plastic surgery practice has it all, but I believe patients deserve to find one that does. As a board-certified plastic surgeon and pioneer in minimally invasive aesthetics, I've worked to bring technology and treatments from concept to credibility. The advanced surgical training and observations I've done from more than a decade of real patient results have influenced a fundamental change to the art of aesthetic enhancement. I've worked to develop several innovative face-lifting techniques and perform advanced treatments that blend less invasive surgical and non-surgical techniques for better results with less downtime. The distinction of my practice is in every detail of a patient's experience to safely achieve natural-looking results that preserve identity and enhance personal youth and beauty.
My staff is meticulously trained to deliver the best possible patient results and care. They are highly experienced and credentialed Registered Nurses and Medical Estheticians and leaders in the field of non-invasive aesthetic rejuvenation. Each of our clinicians has trained under me and has advanced certifications in all of the technologies they administer at The Few Institute.
The Few Institute has earned the distinction of being among the best, most advanced plastic surgery practices in the world, which is reflected in every detail of our patients' experiences.
Aging itself exists along a continuum, we believe that so too should the pursuit of youth and beauty. We approach the art of aesthetic enhancement using the guiding principles of The Continuum of Beauty, my own philosophy that emphasizes early prevention and continued treatment at multiple points in time over which patients achieve enhanced health and beauty, a lifetime of natural-looking results, and most importantly, age with grace.
Traditionally, patients wanting to avoid cosmetic surgery and its associated recovery time have needed multiple non-surgical treatments, on multiple separate occasions, just to achieve near surgical results. After extensive research, the Few Institute identified three non-surgical treatments that could be packaged together in a single session. By providing those three treatments in a specific order we developed Stackable TreatmentTM which maximizes results and minimizes tissue trauma. Stackable TreatmentTM service provides a non-surgical experience that delivers surgery-like results.
Giving back and investing in tomorrow's leaders is something we are very proud of at The Few Institute. In 2013, I created The Few Initiative for Children (https://www.fewinitiative.org/), a foundation with a mission of empowering disadvantaged yet visionary youth in Chicago with direct and indirect financial support to overcome obstacles, inspire meaningful goals, and become leaders in their communities.
The Few Initiative for Children caters to at-risk boys and girls, helping them stay off the streets while channeling their energies into succeeding at school and in life. Since inception, the foundation has supported four Ambassadors each of whom is in a four year university. As June approaches, we will add more Ambassadors to our program.
Contact Info: