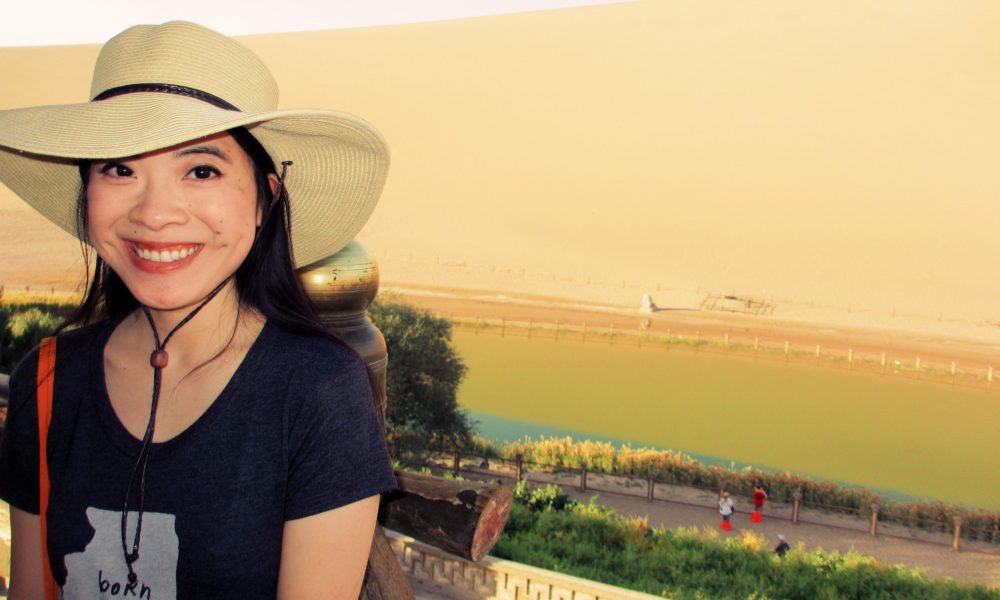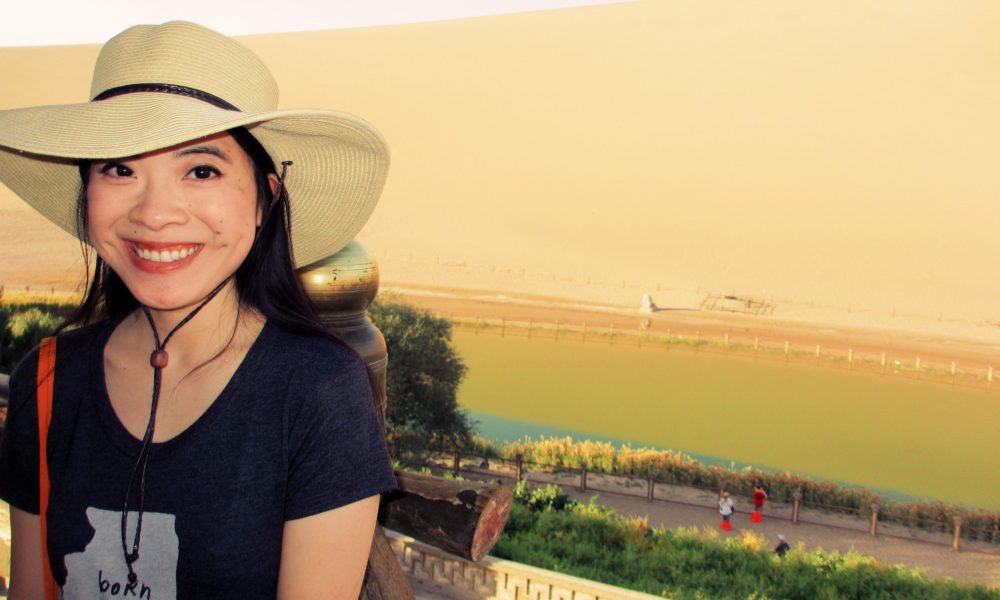 Today we'd like to introduce you to Jenny Lam.
Jenny, please share your story with us. How did you get to where you are today?
All right. Get comfortable, everyone. Maybe get some snacks too.
I'm a self-taught artist, independent curator, and writer.
I've been an artist and writer for as long as I can remember; I've been drawing and writing since I could grip a pen in my hand as a baby (I say that's why, to this day, I don't and can't hold art and writing utensils correctly), scribbling infant graffiti on everything from printer paper to furniture to covers of bootleg Disney VHS tapes.
I was often left to my own devices, and I've always been figuring things out on my own (my parents are immigrants from Hong Kong and taught me Cantonese; I taught myself English as a baby by watching Sesame Street), and that's a pattern you'll see throughout my life.
I was born an artist, but I owe my love of art to movies and TV, most notably cartoons like Animaniacs, Tiny Toons, The Simpsons, Batman: The Animated Series, Gargoyles, and Arthur. And even though I was always creating my own stories, my love of writing was intertwined with my love of reading; as a child, I was an avid reader, visiting the local library every Saturday afternoon to read the latest Goosebumps acquisitions on the spot and take home out a stack of picture books, one for every day of that week.
I was a huge nerd as a kid and teen (and still am), so I've never been *just* a visual artist; I participated in the state science fair (creeped people out with the human teeth I experimented on), took a course called "Math Enrichment" every summer for fun (yep), was in a competitive accelerated program of international studies all four years of high school… genuinely exciting (to me) stuff like that. Looking at the world in both a creative and practical/analytical way has informed my art throughout my life. When it came time to apply to colleges I immediately ruled out going to art school; I knew I didn't want to box myself into one thing, and I knew I wanted to learn as much as possible. And besides, how are you going to create art if you don't gather the life experience and knowledge outside of pure art creation?
I graduated from Columbia University, and it was my time there—living in New York City and being surrounded by art—that gave me an appreciation for *contemporary* art. Columbia was also how I got into curating; as a freshman I joined a student-run organization called Postcrypt Art Gallery, which was dedicated to the exhibition of art by undergraduates, and called home a little space located in the basement of the university's chapel (we had curtains that we'd have to pull over the artwork when we weren't there). Before that, I'd never even heard of curating. In 2007, I became the President of the organization and curated my first group exhibition, The Naked Show. It. Was. Amazing. We packed the gallery and it set the tone for the rest of my stint there. We also did participatory public art "happenings" such as when, in anticipation of a show we had called Catharsis, we hung up a tarp and huge sheets of canvas in the middle of College Walk and invited passerby—mostly students stressed out from finals season—to throw paint at it and at each other, and it was glorious. You'll see that kind of interaction throughout my art career. I was also part of an underground student-run art and music festival called Collision, which in 2009 we threw in a warehouse in Bushwick. It was completely DIY; we were doing everything by ourselves trial and error, figuring things out, getting into trouble, and somehow pulling it all off. A life pattern.
That same school year (2008-2009), I interned for Eyebeam Art + Technology Center, and then Christie's in the Post-War and Contemporary Art department. I learned so much from that experience.
Also that same year (2008), I launched what would become my baby, Dreams of a City (well, that's what the 2012-now Chicago edition is called; at the time my project didn't have a name and I just referred to it as Manhattan Map). You can read about it in full at http://artistsonthelam.blogspot.com/p/dreams-of-city.html, but basically, I created hundreds of handmade pre-stamped self-addressed postcards, each with the prompt, "Tell me one thing you dream of doing before you die. Use this card as your canvas", and each with a different code on the bottom, and left them in public spaces all over Manhattan, recording where I left them. When they returned to me, I matched the codes with the recorded locations and created a map of all these people's dreams. (Fast forward to when I decided to do it in Chicago, and I've been creating thousands. I've been sharing the ones I've received at http://www.instagram.com/dreamsofacity.)
During college, I'd come home for the summers and be a camp counselor, but one summer, I decided to do something art-related and more "grown-up" and cold-emailed various galleries I thought looked cool. Robin Rios, the owner of 4Art Gallery and an artist herself, seemed the coolest, and lucky for me she was also the only one who replied to me and agreed to let me intern for her. She eventually became my mentor and dear friend. At the time, her gallery was in Pilsen (it's now in the Zhou B Art Center—go visit her, everyone!). I helped with everything from framing artwork to installing artwork to sweeping the floors of the massive two-story space to just sitting and listening to Robin talk about life as the sun streamed in from the floor-to-second-floor-ceiling windows and illumined the painted yellow and light green walls, occasionally getting up whenever someone buzzed the door. She'd give me vegetables she grew in her garden. It's so fitting that she was the first real Chicago art person I knew because she's so *not* a part of the Chicago art scene. A kindred spirit.
After I graduated college and moved back here, Robin offered me the role of Head Curator of 4Art, and together we curated Somnambulist in 2010, which was the first big show I curated in Chicago. Back then, the 2nd floor of the Zhou B Art Center was a raw warehouse space; the walls were brick so you couldn't hammer into them, so we suspended all the artwork from the rafters, which enhanced the show's dream theme.
That show is how I met the great Tempestt Hazel, who came to see it (she later told me she was like, I *have* to meet whoever curated this). Months later at the beginning of 2011 when I was browsing writing opportunities, I came across a call for journalists for something called Sixty Inches From Center, and I saw that one of the founders was Tempestt and recognized her name and applied.
We could write about whatever and whomever we wanted and so, without knowing it at the time, my time at Sixty was how I got to know Chicago art and artists, from the truly underground and alternative and unknown to the big leagues. You can read my old pieces for Sixty at http://sixtyinchesfromcenter.org/archive/?author=19. I'm still a part of the Sixty family and that's what it is—a family.
That same year (2011), I went independent, launching Artists on the Lam. The first group shows I independently curated, Exquisite Corpse, was—what else—interactive and focused on artist collaboration; I assigned artists who had never met one another before into pairs or groups and had them create new art together for the show, which was at Fulton Street Collective's original location on Damen.
Then, I independently curated I CAN DO THAT. That group show was in a loft above a shoe store in Wicker Park (both the loft and shoe store are gone now) and eventually got named the audience choice for "Best Art Exhibit" in the 20th anniversary of NewCity's Best of Chicago issue. I came up with that exhibition by thinking about how people often go up to contemporary art and say, "I can do that," so in front of each piece I had the artist's original art supplies and blank canvases or other surfaces and invited viewers to see if they could, indeed, "do that." They could also try to improve the artist's pieces as they saw fit, directly changing the original works. It was epic. Interactive, collaborative, subversive, fun… and one of the most notable side effects was how long people spent at the show, how much time they spent at each piece, which rarely happens at other gallery shows. Photos of the opening can be viewed at http://www.facebook.com/TheJennyLam/media_set?set=a.10100306387379032.2491872.114630.
I had a full-circle moment when I independently curated LEXICON in the newly renovated exhibition space of the Zhou B Art Center, now with walls. For that group show, I let the art speak for itself; I didn't include any artist statements, and instead, next to each piece were Post-it notes, and I had viewers write down what each piece meant to them and stick their thoughts up next to the art.
In addition to curating shows, I create my own art, and recently, I was chosen to exhibit my artwork at the Chicago Public Library in celebration of Asian American and Pacific Islander Heritage Month; I had an original story and artwork of mine published in New Frontiers, a graphic novel anthology; part of my large-scale interactive public art project, Dreams of a City, was selected to be exhibited in the Chicago Cultural Center as part of the City's "Year of Public Art" initiative in 2017; I conducted Visiting Artist Workshops at the Chicago Children's Museum; I've spoken on panels, etc.
I've also started ABC in HK, a new series in which I interview Chinese Americans currently living in Hong Kong, amplifying their voices and stories, struggles, triumphs, and dreams.
Yep, that wasn't even close to brief.
Has it been a smooth road?
Is it ever a smooth road for anyone?
The Great Recession happened while I was in college so that was the world I was graduating into. My and the rest of my generation's careers—and lives—were brought to a screeching halt before they had a chance to begin. For me, there were no immediate job prospects—no traditional ones, anyway—until Robin's offer. But I suppose that lack set me on the trajectory to blaze own trail a couple of years later. And in retrospect, moving back home instead of staying in New York was the right decision; my family's here, and that's so important to me, and I love Chicago. Online (and in real life) I'm like a one-woman tourism bureau for the city.
Since I never went to art school or got an MFA or formally studied curating, etc., pretty much everything I do I've been figuring out as I go. I have to allow for a lot of mistakes and learning lessons the hard way, but—of course—that's also life.
When it comes to the Chicago art scene, it's like I broke all the unspoken cardinal rules (didn't go to college here, didn't go to art school, didn't get an MFA—so I didn't have that built-in network) and broke into it organically, basically starting from scratch. It could be tough and slow-going but I've found that the Chicago art community is that: a community. Even if you're an outsider, it's welcoming.
Since I'm independent, I always tell people this isn't a 9-to-5; it's a 24/7.
One challenge that many artists face that I luckily never had to: Family support. And I don't mean financial but emotional. I've always been so grateful for my parents, that they've always encouraged my passions and never once pushed me to become a doctor or lawyer, even though they themselves came from nothing. (And somewhat related to that, when I was growing up, rather than giving me "things" they were always about giving me experiences. Like over one spring break when I was a kid my dad took me to a different Chicago museum every single day.) They've always been about the pursuit of happiness. Thanks, Mom and Dad!
So let's switch gears a bit and go into the Artists on the Lam story. Tell us more about the business.
Under Artists on the Lam, I curate art shows, write about art, and help artists with the business side of their careers. And I'm an artist myself and document those personal projects on my blog as well.
As you can guess from my first answer, I'm known for art shows that incorporate audience interaction and public participation shows that have people—as in, the people who come to the show—as the main emphasis. For bringing people together through art, and for making art fun. (To me, art has always been fun, but for the average person who isn't an artist, going to a gallery might seem intimidating. I aim to change that.)
I and the shows I curate are known for making art accessible, while also being thought-provoking and still feeling new and different. I've had people tell me they'd never been to a show like mine before or had never seen anyone else address a particular concept or idea I did. (And that's such a compliment because there's that basic notion that in contemporary art and contemporary society in general nothing is new anymore.)
All of the above set me apart, as well as the fact that my background isn't just in art. So often, people in the art industry forget they're in a bubble. I'm able to see things from an outsider's perspective as well. Would my 93-year-old grandma who didn't go to high school get it? If someone like her can't have a good time at one of my events, then what's the point? Or on the other side of the same coin, my friends, most of whom aren't in the arts, may be highly educated but also know very little about art outside of what they think looks neat and what doesn't. Would they have fun? (And if the art events of mine they've been to are any indication, the answer is yes.)
Art is for everyone.
And, just as my shows draw all kinds of different people, I aim to include diversity within the groups of artists that exhibit in my shows themselves, so I put out open calls most of the time. I've always had great pride in who I am and know how important representation and inclusion is, and strive for that in my work.
How do you think the industry will change over the next decade?
More and more people of my generation will become art collectors, so galleries and other institutions need to pay attention to the kinds of art we're into as well as where and how we're looking for and buying such art. And adapt and change if need be.
Contact Info: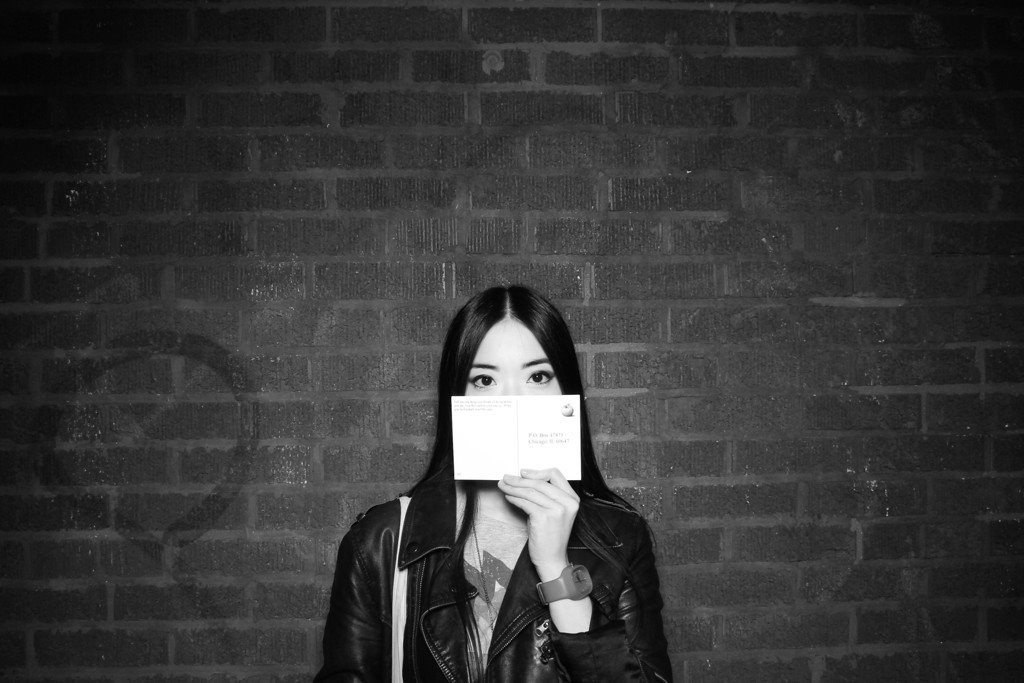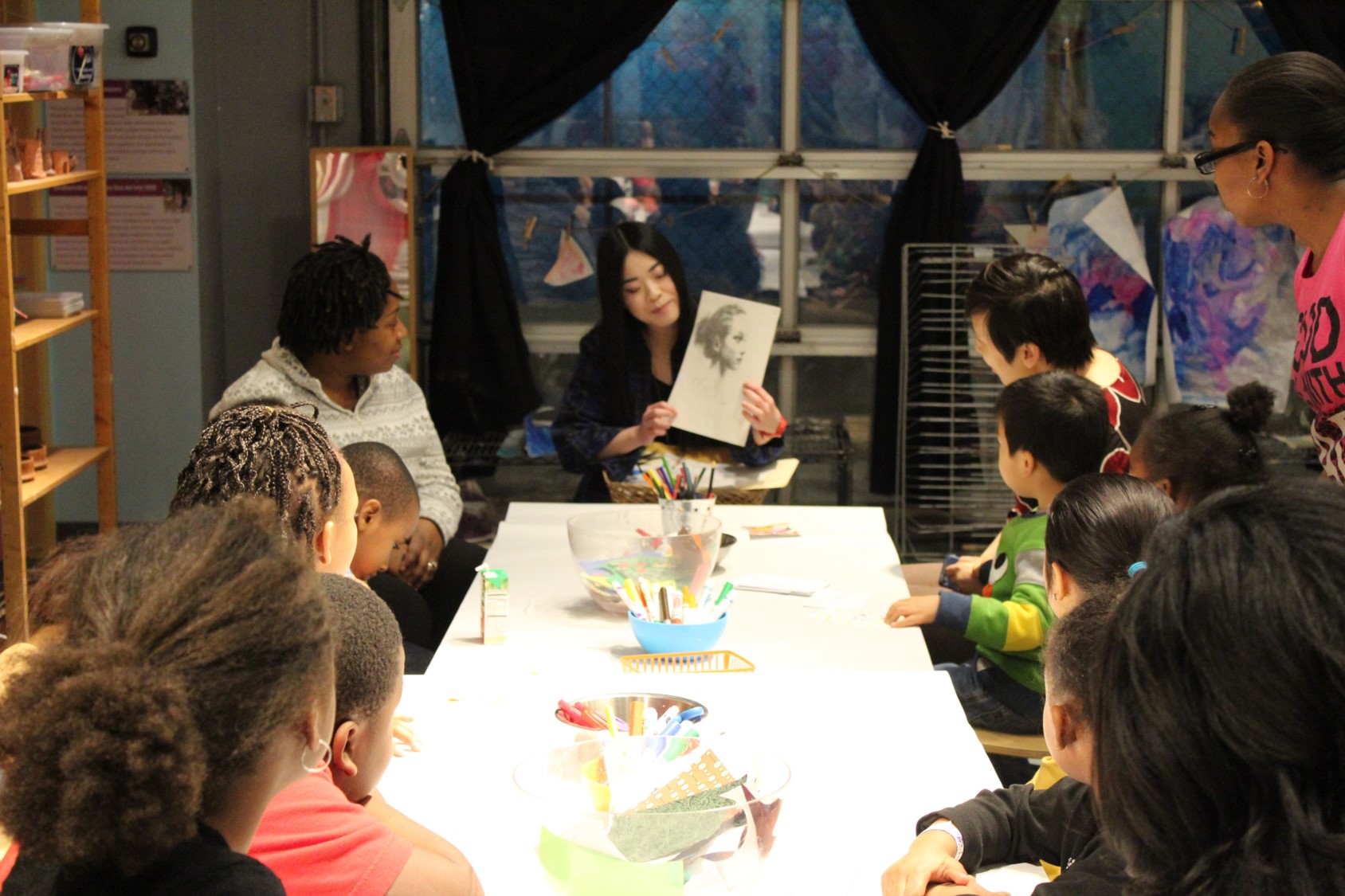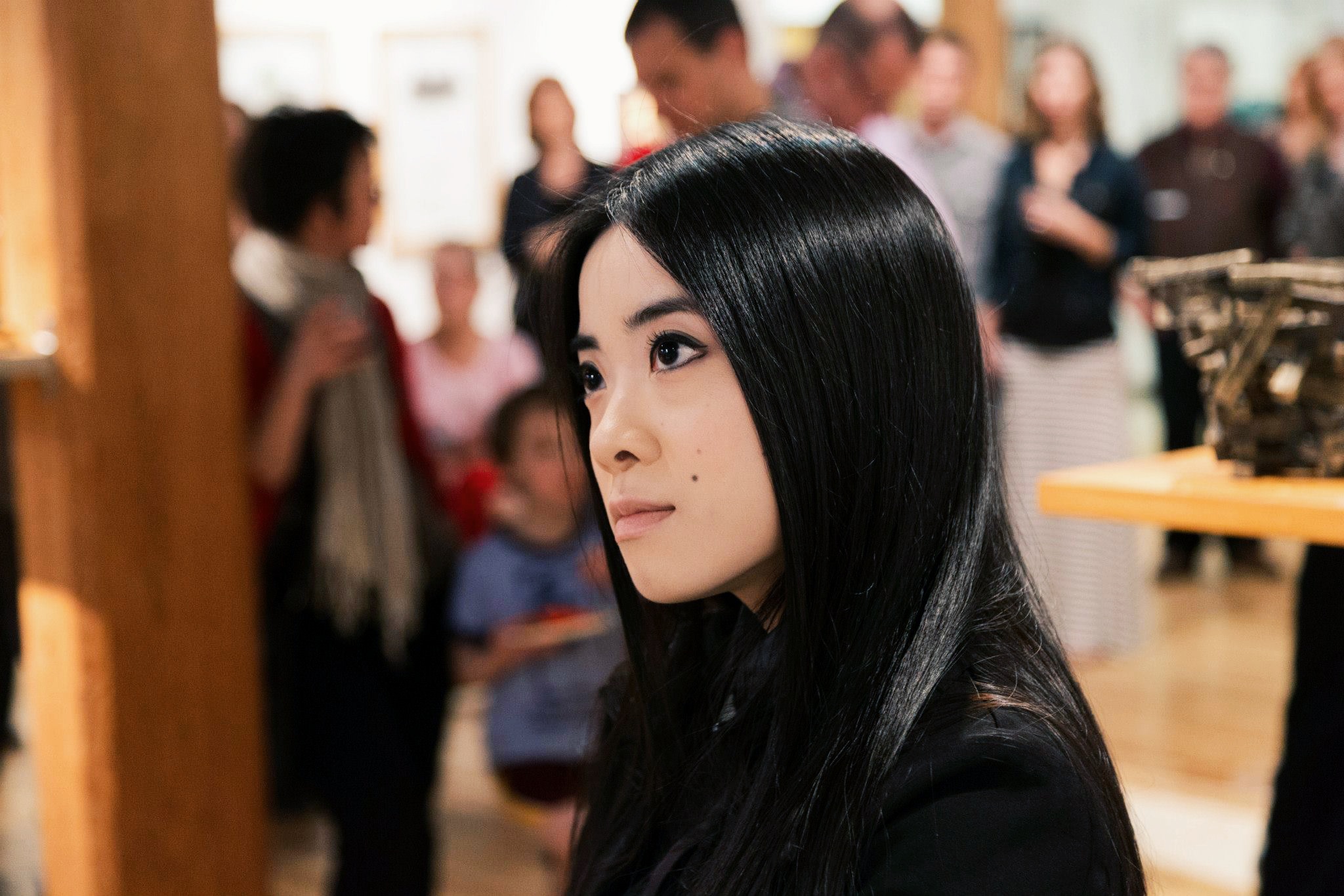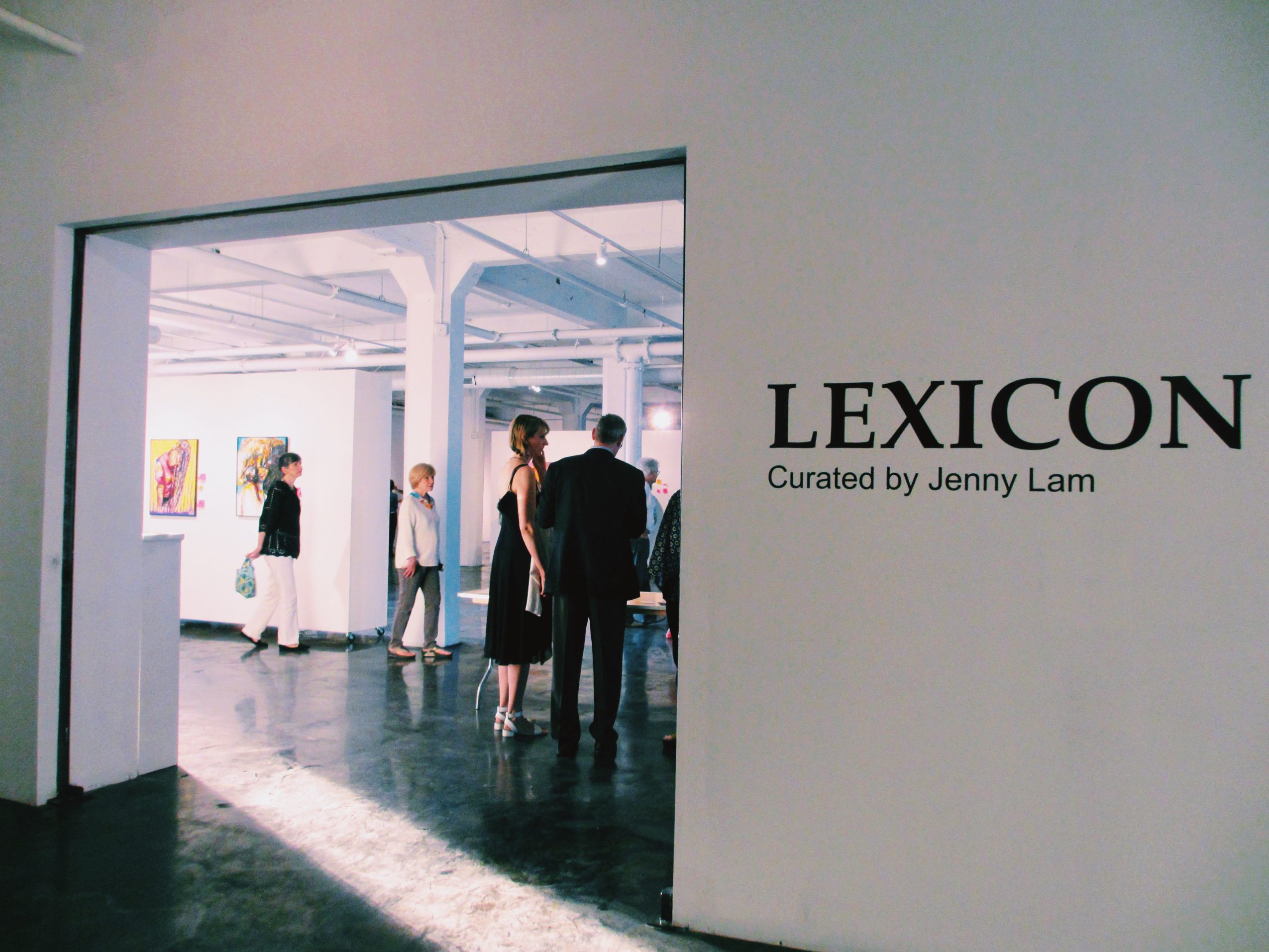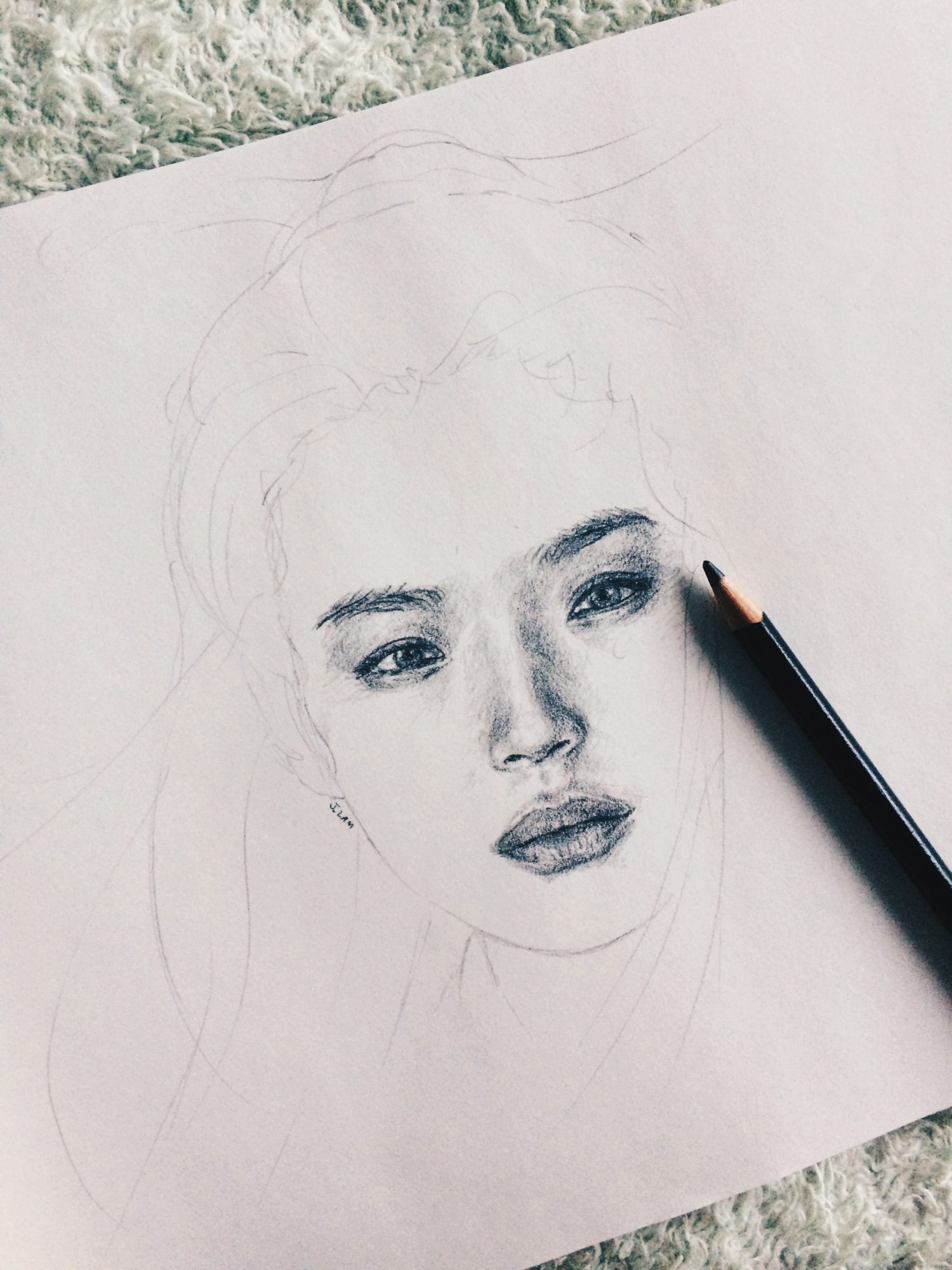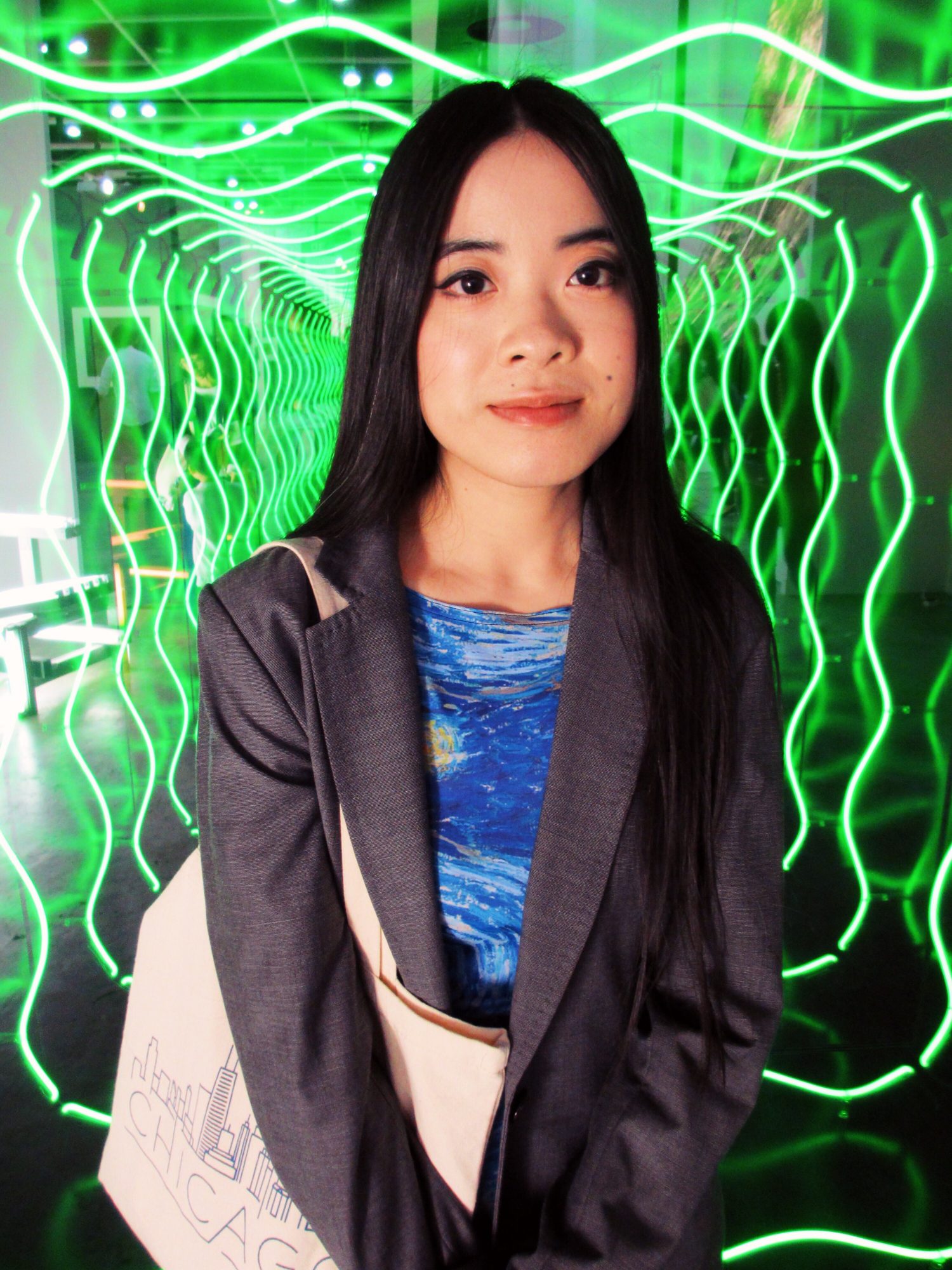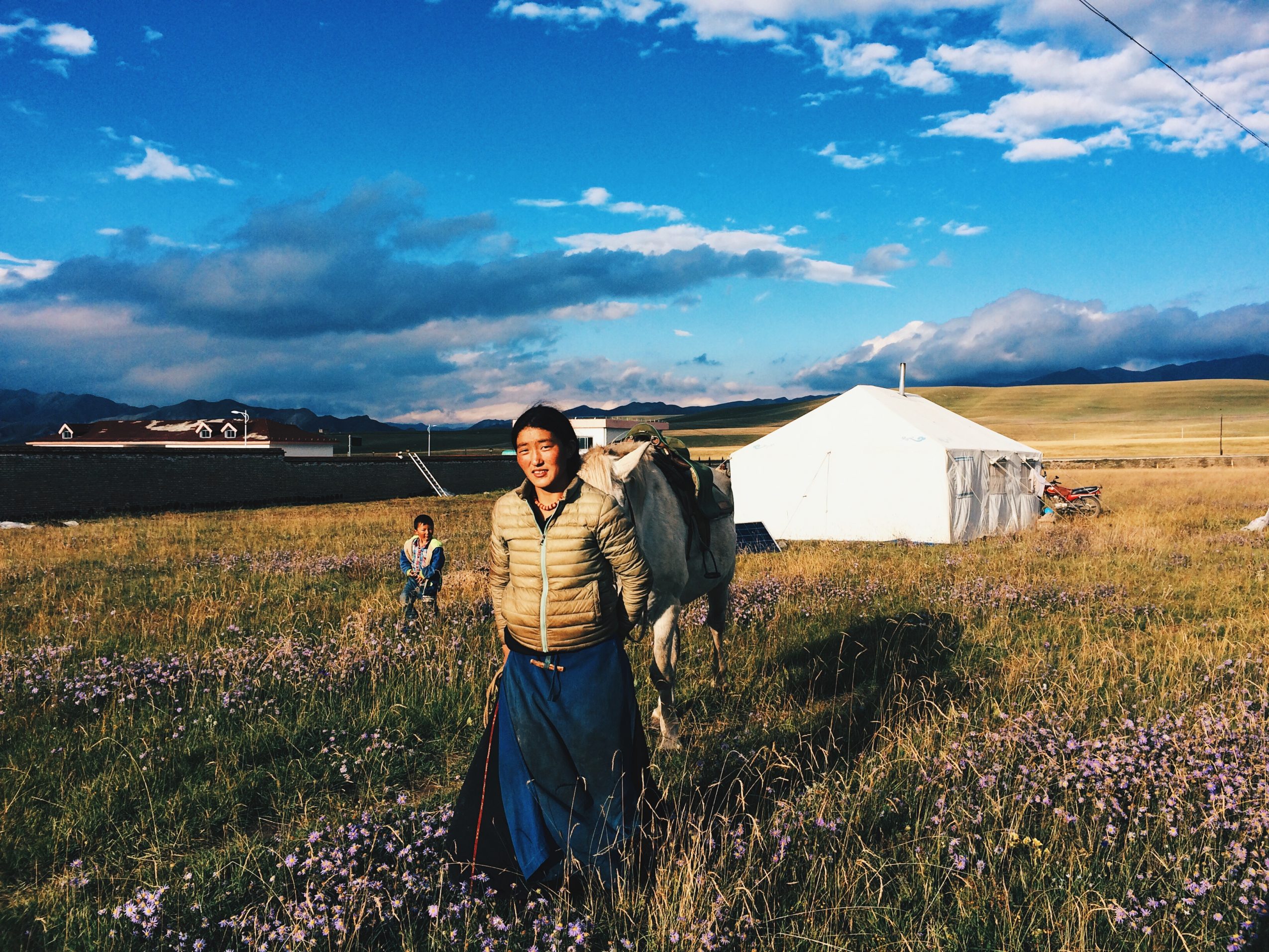 Image Credit:
Photo from the Silk Road (later exhibited at the Chicago Public Library) by Jenny Lam, Photo of Jenny Lam at Art Basel Hong Kong by Jenny's mom, Kitty Lam, Sketch by Jenny Lam, Photo of LEXICON entrance by Jenny's mom, Kitty Lam, Candid of Jenny Lam at Water Street Studios by Jim Kirkhoff, Candid of Jenny Lam conducting a visiting artist workshop at Chicago Children's Museum by Kim Koin, Photo of Jenny Lam with blank Dreams of a City postcard by Fotio, Crowd shot of I CAN DO THAT by Sophia Nahli Allison
Getting in touch: VoyageChicago is built on recommendations from the community; it's how we uncover hidden gems, so if you know someone who deserves recognition please let us know here.