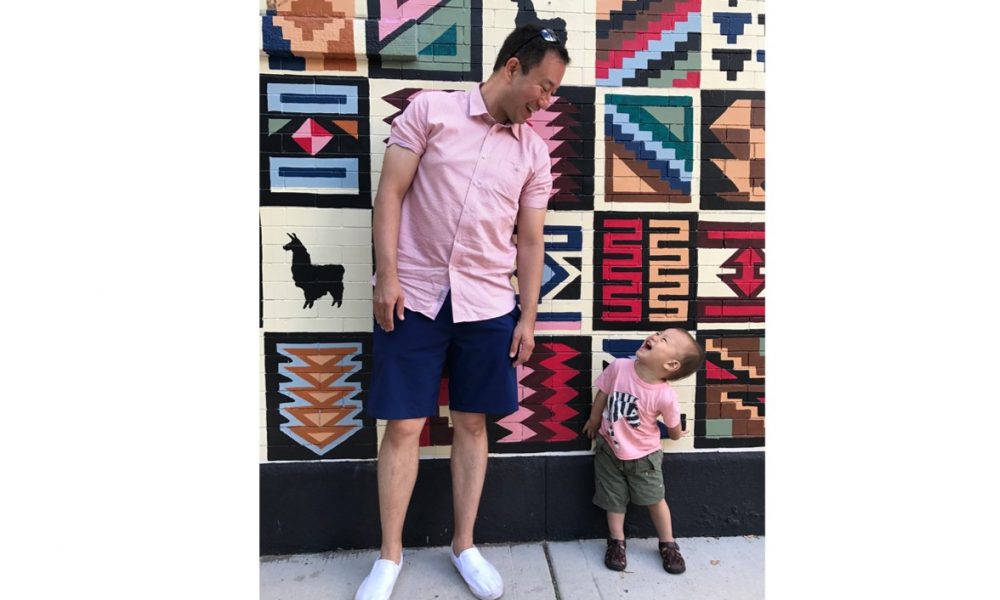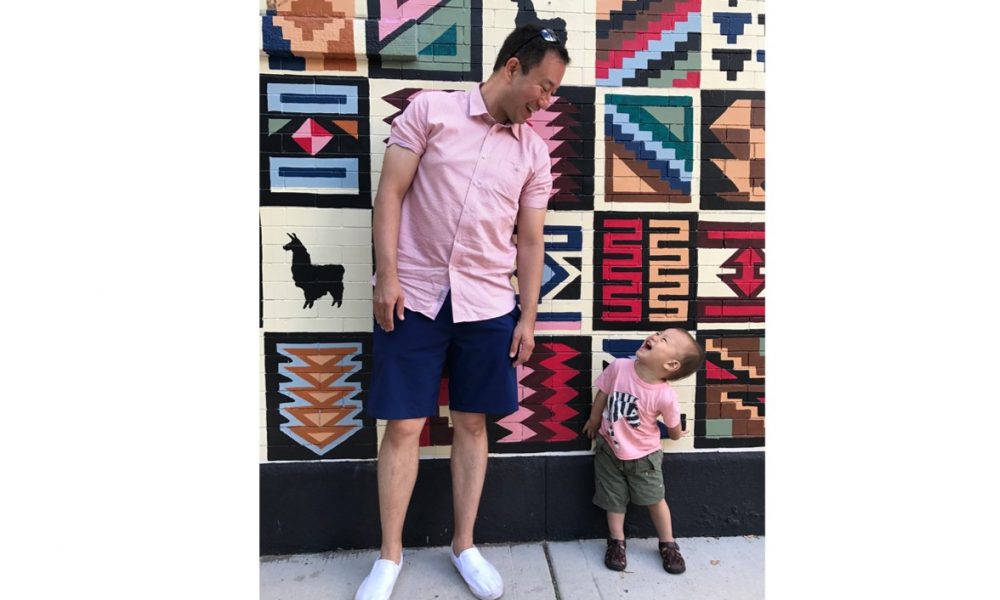 Today we'd like to introduce you to JC Mountainbear.
Thanks for sharing your story with us JC. Let's start at the beginning and we can move on from there.
My life is a story of overcoming adversity and putting in a little extra effort to make things happen. This has shaped me as a person.
I grew up poor, living in low income housing in the Bronx, New York.  My parents stressed education was the only way to move out of the cycle of not having to having. I studied very hard and received my B.B.A. in finance from the University of Michigan in Ann Arbor and my M.B.A. in marketing at the Kellogg School of Management at Northwestern University. After college, I worked for 15 years in global mergers and acquisitions, essentially advising companies how to grow their businesses.
I found myself repeatedly teaching executives how to think outside the box, and how to nurture empathy within their organizations to foster teamwork. My experience led me to believe that the fundamental issue lay in motivation and my research led me to the conclusion that the foundation for motivation and empathy was established in early childhood.
In 2014, I decided to dedicate my life to solve this issue, so I visited over 30 preschools around the world and discovered that they are not focused on building children's skills of motivation and empathy. Instead, most preschools are focused on delivering convenience to parents rather than delivering education to the child. I even witnessed childcare providers providing dry cleaning services.  Within the classroom, I saw teachers cater to children in ways that enable children to do less for themselves. As an example, parents take off their child's coat, put it in the child's cubby, and then linger so the child continues to be showered with attention, effectively enabling the child to continue to be dependent on others. This makes the child act to gain parental consent and attention rather than build intrinsic motivation for the child to become independent.
Additionally, the mission statements of schools are frequently not focused on delivering results and are not measurable. Mission statements make overly-broad and often useless declarations like "We provide high quality, developmentally appropriate child care for preschool children with focus on the individual child's age and ability to stimulate social, cognitive, physical and emotional growth." Mission statements like this provide little basis for determining if a school is successfully meeting its mission because there is nothing that can be quantified. How does the school hold staff members accountable for meeting this mission? How does the school meet the needs of the child if there are no measurable goals in place for the school, staff, and children to strive for throughout the school year?
This lack of focus and transparency can be seen in standard parent-teacher conferences. Parents are often given anecdotal information about how their child is doing without being provided clear benchmarks and goals for where their child will be at a clearly defined point in time, and an explanation for what the school will specifically do to help meet these goals. Teachers and schools are rarely held accountable.
Of all the educational models I encountered during my travels, the Montessori pedagogy resonated with me because it provided early childhood education based on a scientific approach. No other pedagogy created as complete a combination of child development philosophy, materials, and classroom environment.
In 2014, I enrolled in a Montessori Teacher Training Center and founded a unique school based on Montessori principles that focused on delivering measurable results. My approach to founding this school was to deliver families an innovative, data driven, results oriented, personalized education that sets measurable goals and holds teachers accountable for delivering results in set time periods for each child.
It is my hope that through this journey, families will see how passionate I am about building a school that delivers results and teaches children to become intrinsically motivated and share joy to foster connections with others. I believe that intrinsically motivated, empathetic children will be equipped to overcome life's challenges and will joyfully work with others to overcome conflict.

We're always bombarded by how great it is to pursue your passion, etc – but we've spoken with enough people to know that it's not always easy. Overall, would you say things have been easy for you?
One of the challenges for me was finding the right location for the school here in Chicago. There are many city and state licensing regulations to comply with. Schools have to pass the highest fire standards, and the fire standards for the city are not the same as those of the state. Furthermore, not only do schools have to meet state educational standards but schools must also meet the same health code as restaurants, and build-out standards as retail providers. Schools cannot be located near dry cleaners and restaurants with a liquor license. In Chicago, this eliminates many locations.
We'd love to hear more about your business.
Located in Lincoln Square, our mission is to deliver families an innovative, data driven, results oriented, personalized education that sets measurable goals and holds teachers accountable for delivering results in set time periods for each child.
We do this by providing our 2 to 6 year-old students with a caring, comprehensive, highly personalized Montessori learning experience. In addition to a traditional Montessori education, our curriculum includes support to prepare graduates for the Chicago Public School's Gifted and Classical elementary school programs and provides an opportunity for parents to work in partnership with educators to shape the student experience. Our main goal is to help plan, support, and guide our students through all the emotional and intellectual challenges leading up to elementary school.
Montessori Gifted Prep places special emphasis on critical thinking, reasoning, problem solving, and creativity and teaches the following, according to the level of your child: ​
Math
Writing
Reading
Vocabulary
Comprehension
Spelling
World Language (Spanish and Mandarin are taught daily)
For graduates of Montessori Gifted Prep, we also provide tutoring services.
Ten unique services provided by Montessori Gifted Prep:
Extended hours (6 a.m. to 6:30 p.m. Monday through Friday)
Personalized curriculum optimized toward preparing for Chicago Public School's Gifted & Classical entrance exam.
Toddler Classroom (Age 2), 16 children with 4 teachers
Primary Classroom, (Ages 3-6), 20 children with 4 teachers
Seasoned friendly teaching staff providing daily Spanish and Mandarin lessons for all students (every child gets 30 minutes of each language daily).
Classroom webcam – watch live secure video streaming from your desktop or phone of your child learning, playing, and interacting with other children.
School building includes a 2,500 square-foot indoor gymnasium and is located two blocks from a scenic prairie garden and a fenced in children's playground.
Global Learning
Language and culture exchange via live secure video streaming with partner preschools in Colombia, and China.
G.P. Pen Pals 2.0 – Your child is assigned to a child in our partner preschool and builds a one-on-one relationship abroad by sharing cultural ideas and exchanging pictures, videos, and handmade creations.
Chicago's International Consulate community visits our school to teach children about the global community.
Onsite extracurricular activities include music lessons via Old Town School of Folk Music, Spanish / Mandarin / French lessons via Language Stars, art lessons via Art in the Square, and hands-on science experiments via Mad Science Lab of Chicago.
​
 Test prep tutoring and one-on-one parental counseling to help parents decide the best fit (Montessori, Selective, Catholic, etc.) for their child's elementary school.
Organic meals catered by Gourmet Gorilla, and an on-site vegetable garden which becomes an outdoor classroom where the children build, dig, plant, water, rake, and learn about healthy eating, the origins of food, environmental stewardship, science and nutrition.
Academic Rigor
Full School Member of the American Montessori Society – committed to providing the highest quality Montessori education.
Documented goal-oriented evaluation of students.
What were you like growing up?
I enjoyed going camping each summer with my family. Every Sunday, we would take family drives to one of our favorite mountainous state parks in Upstate New York to go hiking. I believe this early exposure to plants and animals, while camping and hiking, fostered a love of wildlife and simplicity in life.
I've always been one to help others in need. In grade school, I would sit with the classmate who sat alone in the cafeteria.  I would intervene to defend a classmate who was picked on by bullies. I had a strong sense of confidence and independence, predominantly because I started martial arts when I was 5 years-old.  My martial arts training  taught me early in life to cultivate moment-to-moment awareness of my thoughts, feelings, and surroundings. It allows me to be more present and responsive to the range of people I interact with on a daily basis. When I was attending  college, I founded an after school martial arts program dedicated to serving underprivileged children in neighboring Ypsilanti. I empathized with their financial situation and payed my positive experience forward to give them focus and purposeful work to keep them off the streets.
Contact Info:
Address: 4754 N. Leavitt Street,
Chicago, IL 60625
Website: www.montessorigiftedprep.org
Phone: 773-293-7794
Email: info@montessorigiftedprep.org
Getting in touch: VoyageChicago is built on recommendations from the community; it's how we uncover hidden gems, so if you know someone who deserves recognition please let us know here.