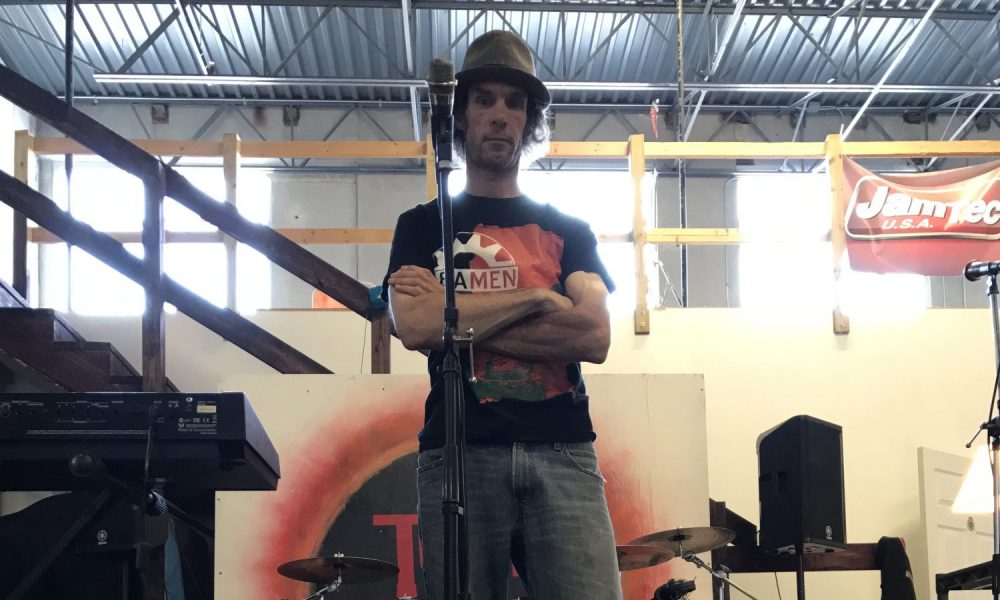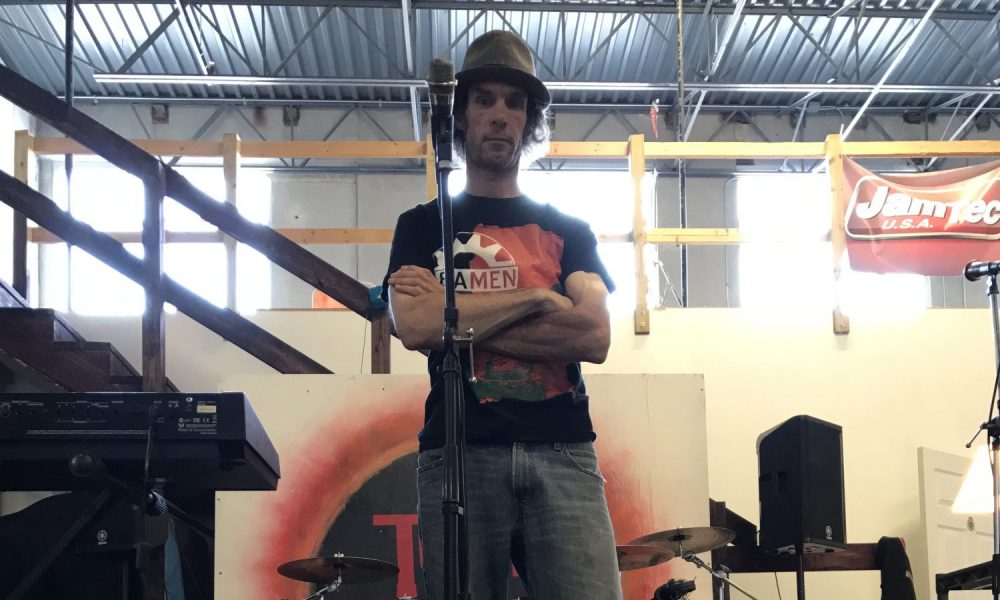 Today we'd like to introduce you to Grant Niebergall.
Grant, please share your story with us. How did you get to where you are today?
Born in the blizzard of 67 even coming into this world was a challenge my mother almost had me in the car. As life progressed I was a quiet child and kept my creative mind going.
I went through the typical challenges of childhood searching and looking for my Strength in what was brewing inside me the whole time and it was music!
When I was very young my father took me to piano lessons and in no time short the piano teacher who traveled with the Glenn Miller Orchestra in his heyday Took my father to the side one day after my lesson and said to him this "This child is very gifted" and my father was very excited to hear that! My father was a singer although he did not sing professionally he traveled with a boys' choir from Saint Paul of the Cross in Parkridge Illinois when he was a child.
My grandfather on my mother side on the other hand was a world-renowned artist (Merlin Enabnit) who was one of the pioneers of the pinup era in oil painting so I believe that's where I get a lot of my creative ideas and artistic skills in refurbishing and reconditioning Percussion and as well as from my brother who taught me engine building and amazing mechanical skills in my life growing up. But I have to say watching him burn his eyebrows off tuning up a 69 Firebird carburetor when we were young was a hoot!
Moving forward, as I was lying in bed one night I was thinking and praying for the dream that I was always dreaming to own my own drum shop. For the record, I clearly understand and respect everybody's ideas about what visions are Although mine are in faith and no I've never had a vision of my life like this and I think we can all say that we have met somebody who had the same kind of vision but in a different context in their way. MINE STARED ME RIGHT IN THE FACE ON MY CEILING! It was so real I couldn't believe it, it even felt real and that's what made me move quickly! I got up made my way to the garage and rounded the corner to a dark Room AND THERE IT WAS AGAIN! The bench!
What followed immediately after that was building a bench like the ark, a phone call/bank account/FEIN and client Referral from a good friend Dan Cerullo from Guitar Center. Having no idea of the caliber of this first client I reached out and made the phone call to Apostolic Church of God on South Dorchester in Chicago.
When greeted there I was escorted to a room where a very tethered beat up and what some would consider probably garbage bound drum set sat. The client looked at me and said well "what are your thoughts?" I looked him in the eye and I said "what's your budget?"
He replied "we're out of budget for the year and I do not want to go out and buy yet another drum set for this church." He told me the retail that he paid on the kit and I quoted him half that to fully restore it.
As conversation continued he asked me "So Who else have you worked for?"
I looked at him and said "you're my first client." The look on his face was priceless!
He returned with "So if I don't like your work you won't charge me?" I turned to him with a smile on my face and I said "absolutely." When I brought them back they were in drum cases, I laid the drum cases on the floor and like Christmas he opened each and every case and the look on his face had changed with every opening. We Both had a smile on our face.
He then looked at me and said "Grant these aren't the same drums" I thought he was joking till I asked him if he was serious? So I showed him the serial numbers for the insurance inside the bass drum since it was a touring kit, after that he just looked at me with that surprise look on his face again and said "invoice me please"
Going home I had a very warm happy feeling that things were going to succeed!
Word of mouth spread quickly I started receiving phone calls from Chicago's most elite and professional and amateur drummers from churches/Schools/orchestras and more.
I've always known that there was an old drum laying around somebody's house that somebody had lost hope in whether it be a snare drum/Floor tom/drum set/timpani/marimba you name it.
These were just the beginning clients of what was to be a Machine like NO other!
Some of our clients and jobs have included:
Khari Parker (George Benson professional studio drummer and clinician)
Mark Schulman (pink, Cher, studio great)
Kelsey Ian Tarver (professional Chicago drummer Tripping Billies) and many others
Jason Grant (Nick Colionne) and many others
United States Navy
Jeff Setitz (Stewart Copeland's drum tech from the police)
This list goes into the hundreds serviced since 2008.
I believe that the challenge that most companies have to overcome is that they are niche/reliable/integral/fair priced and always looking out for the consumer versus a profit margin. That's where we make the rubber hit the road!
The challenges that were to lie ahead wasn't so much on the mechanical side of things but the services side of things?
Who would do Cymbal Repair and mods?
Midwest Custom Cymbal repair (Quest Love The Roots, The Tonight show), Will Calhoun (living color, clinician drummer) and many more.
One day out of the blue Ken reached out to me and said I want to do what you're doing with cymbal repair. I invited him over for coffee and sent him home with what I found to be worthless alloy and what he brought back was clearly something so outside of the box I knew I had to support him. I had an opportunity to get him into the Chicago drum show and because of who he is and his caliber he has made a successful name for himself and we continue to support him in house at our shop to this day!
My next challenge was who was going to do my paint jobs/powder coating/hydro dipping.
That would be DJ Pelk, DJ has an eye and over 30 years of experience of skill in the backbone of what this company needs we are glad to have him onboard.
So, between Ken and DJ and myself along with my killer staff Aaron Brace drum shop manager and craftsman, Jennifer Elliott (Great at everything she does) and my elite office champion Sidney Elliott.
We have you covered!
As the company has grown over the last eight years in size and client numbers. The first thing that you should know that whether it be a:
Drum (of every kind)
Bass Guitar
Guitar
Cable
Keyboard/piano
Speaker
Soundboard
Or any other instrument we have a service staff second to none! And if we can't service it we know somebody who can as well we are here to support other local merchants and artisans.
Also we have opened up other services and integrated great ideas to feed the community and the helpless because we are a company that strives to help everybody!
Consignment store (anybody is welcome to bring an instrument) to sell and after the sale the seller receives 100% of their money with the option of a charitable tip that is rounded up every three months in which we purchase gift cards and distribute to the homeless, churches and schools and more where we see fit.
Free drum set ministry (we generally except any old drum sets).
This is a ministry where we actually take old and unwanted drums from people usually old drums in which that does change from model to model generally all we do is have the potential client replace what is needed if anything is missing from the drum set which saves them 30% of us having to buy it and market up. We then install and correct at no charge so at the end of the day a 700 or $800 or more shell pack can actually end up costing them a little bit of money for parts.
Rehearsal/clinic/drum Shed Stage and more
This is a very magical platform loaded for every kind of performance from practices/drum sheds/production videos and more with a living room feeling.
Other things we offer:
Seating lounge
Dry climate control storage
Lockouts (this was designed for the professional touring artist with production companies/management for a place to lay low/rehearse and be catered by our surrounding restaurants in the community along with other Fine retail outlets virtually hundreds of feet from our door.
Open mics
Drum circles
Clinics Drum/Guitar and more
Private warehouse rental for
Birthday parties
Labels (to see a live band on a stage platform) and so much more.
And we offer you the reader an opportunity to contact us if you have any creative needs or ideas to help us continue our mission to make this what has become the best one stop shop right here in Homewood, Illinois. And as I like to say I humbly think every single person over the last eight years that has given us their love and support we are living the dream for you and it's a win-win!
We are a five star rated company for a reason!
Overall, has it been relatively smooth? If not, what were some of the struggles along the way?
I think the biggest struggle is the same questions we always ask ourselves.
Do I have what it takes to build this concept into a carrier? And yes, I did ask myself that but knew after extensive research there was a huge need for at the time percussion repair but as I grew asked myself ALL OVER AGAIN what about:
Full instrument repair/mods
Clinic stage
Resting/wi-fi area
Consignment store
Backline
Amongst other things?
So my not knowing who needed it was a hurdle but I was wrong! It's very needed.
Alright – so let's talk business. Tell us about 1 Fine Tune MW – what should we know?
I started in drum repair and still do to this day. Not just your standard drums either. I've worked and will still work on, Timpani, Drum lines, Classical percussion (Mallet, concert bass drums, and more).
I am the only go to guy for anything drum repair/custom in the Midwest.
I am most proud because I am able to do what I love! My clients and I have a great relationship and I have survived on Referrals since the start. To this day I am a 5 star rating 41 deep and humbled by that.
What sets me apart from others? There are no others!
Any shoutouts? Who else deserves credit in this story – who has played a meaningful role?
My biggest support has been my faith in God as mentioned earlier in this article I had a vision and ran with it and everything is going forward all the time. As well the team of Jennifer Elliott my partner in life, Aaron Brace (head shop manager), Sydney Elliott (my personal assistant who truly gets it!) and all my now friend/clients is what has made this all possible.
The list of names goes into the hundreds so to pick anyone out is very hard because everyone has shown the same loving support by trusting me with their personal working gear.
Contact Info:
Getting in touch: VoyageChicago is built on recommendations from the community; it's how we uncover hidden gems, so if you know someone who deserves recognition please let us know here.