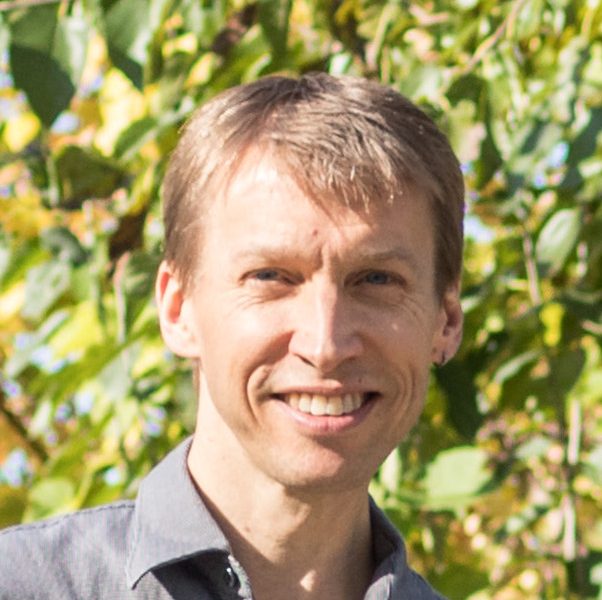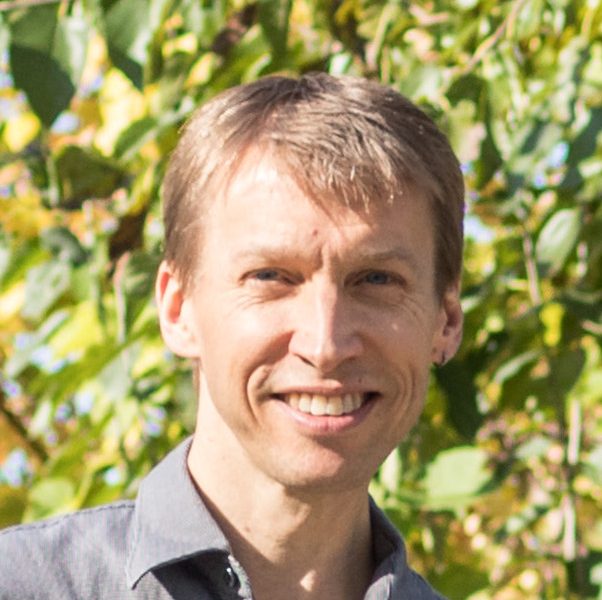 Today we'd like to introduce you to Gary Geiger.
Gary, please share your story with us. How did you get to where you are today?
I am a pianist. All of my formal musical training is as a pianist. The unfortunate thing about trying to be a professional pianist is that there are very few professional ensemble positions for a pianist. Just look at the make-up of your typical orchestra.
The up-side is that almost everybody in the performing arts needs an accompanist—soloists, musical theater productions, ballet classes and, of course, choirs. In the many years during and after my schooling at Northwestern and DePaul, I had the privilege of playing with many fine solo instrumentalists and singers.
The problem is, as far as making a living is concerned, soloists usually only hire you sporadically on a project-oriented basis, as do theater productions. In ballet classes, you only rehearse and never perform. So where was I to look for that steady performing job?
One day after accompanying a voice lesson at Northwestern, a professor gave me a tip that the Chicago Children's Choir was looking for an additional pianist. A choir—of course! I could rehearse and perform on a regular basis, and I have always related well with kids, so it was a perfect fit. I jumped at the chance, and I became a pianist for the Chicago Children's Choir in 1996.
My years with the CCC were some of the most rewarding and enriching of my life, both professionally and personally, and I had more fun doing that job that should have been allowed! I was quite happy just playing the piano for years, but at some point, various directors started asking me to help to teach the kids their parts.
They'd say, "Gary, could you take the sopranos in the other room and go over their part with them while I work with the altos?", to which I replied, "Um…okay…", not really sure if I knew what I was doing, or if I'd enjoy it either.
To my surprise, I must have absorbed quite a bit during all those years of accompanying the choir and also solo singers before that, because I found myself instinctively knowing what to say and actually being effective. The kids actually listened to me. And I kind of liked it.
Running a few sectionals evolved into my teaching the kids some entire songs on my own, and then substituting for the directors in several rehearsals here and there. This led to me directing a couple of songs in performances and, eventually, to directing some entire performances on my own.
The last performance I directed as part of the CCC was one I'll never forget, the one that gave me the "directing bug" for good. I was substituting for the director of the CCC school choir at Chicago's Pritzker School one spring for their graduation ceremony.
There were only 3 songs—but 120 Chicago public school kids who didn't know me and were all wound up and raring to get out of school. Yikes! Well, in short, I had a brief rehearsal with them the day before the ceremony, which I walked into with all the "fake" confidence I could muster (secretly scared to death), and yes, they were a little wound up—but they, too, listened to me.
I still can't believe that one. The next day at the ceremony I directed three songs from the keyboard, finishing with the rousing gospel song "Revelations 19" by Geoffrey Lavalle to an incredible audience response. The kids were great, and for my part, I had pulled it off. I got such a rush from it, and I told myself at that moment: "I want to do this!"
I knew I was growing out of my position as a choir accompanist, and I now had the confidence and real-life working experience to know I wanted to start my own group. After leaving the CCC Concert Choir in 2001, I remained as a pianist and assistant director with a couple of the CCC Neighborhood Choirs, determined to learn everything I could about every aspect of running a choir.
At some point that year I looked up my old friend and colleague from Northwestern, Rick Ferguson. We had been out of touch for about 8 years, but I knew he had co-founded this little music school in Evanston called the Musical Offering.
I actually looked him up in order to sell him some of my books of original piano music for his students. (He bought 2. I never did get a second order…). I remember meeting him at night in front of the school, handing him the books, and as I left I turned back on a whim and said, "Hey, Rick—does the Musical Offering have a children's choir?", and he said "No." Before I could even think, I heard myself ask, "Do you want one?"
So, we were off and running, right? Well, not exactly. I quickly learned that it's one thing to be a good musician and know how to work with kids, and entirely another to build an entire program from scratch. And here's where my memory gets a little fuzzy. I know we tried to start the choir first as a summer choir camp, but I can't remember if we tried it once in either 2001 or 2002, or both years.
Either way, however many we tried, it (they) never happened. With an almost non-existent advertising budget and no word-of-mouth going for us yet, we were just another program on a sign that nobody knew anything about. Almost nobody signed up.
So, in the fall of 2002, we decided to try one more time, thinking that things might be different during the school year. We announced the founding of the Musical Offering Children's Choir (a.k.a. the "Musical Offspring"), priced it at a fair $175 per session, posted fliers, talked it up the best we could, and crossed our fingers.
This time it worked, right? Well…not exactly. 3 kids showed up for the first rehearsal. Then the next week 7 kids came. Wow! I was excited. That's 133% growth in one week! Well, the third week we were back down to 5, and then 3 again, and then up to 5 again, which it held steady at for several weeks.
"This is going nowhere," I thought, but at the same time, I was genuinely enjoying the rehearsals. The few parents, Rick, and I tried many things to get the word out, and I thought if we could just add one or two kids every few weeks or so, we'd be okay. So we kept going with our 5 kids.
So then it gradually picked up steam—right? Nope. 2 of the 5 kids up and quit. They were brothers, and I remember their mom saying, in as nice words as she could, that she wanted her kids to be in a "real choir" with more to offer. Ouch. I remember telling the 3 remaining kids the bad news, and telling them that I didn't know what was going to happen, and we might just call the whole thing off.
But we went ahead and did some rehearsing that day, and I remember that we actually ended up having a lot of fun and had a really good rehearsal. I left feeling strangely positive, and I decided that if they were going to keep coming, I'd keep coming.
We did end up adding a few more kids, and by the Holidays we had settled at 5 again. It still wasn't anything nearly resembling a choir though. The reality was setting in for me, and I just didn't see it being a viable program. I remember telling Rick that if we didn't get at least 15 kids signing up for the new session in January, I was going to bag the whole thing.
We knew we wanted to attract a broad cross-section of kids, and I had heard that, for some families, even the $175 a session was pretty steep. After talking with Rick, I decided to slash the price in half, and on top of that, I decided to throw the doors wide open even to kids who could only pay a small portion of it, or none at all.
The idea that kept going through my head was, "Bring the kids, and the funding will follow." Rick and I knew nobody was going to get paid from this for a while, but we genuinely wanted to see the program work, and we considered it an investment.
So, did we get our 15 kids in January? Nope. But we got 10. I thought that was quite a significant jump and I decided not to can the choir. Am I glad I didn't! Those 10 kids became a core group that we really started to build on. By the end of our first season, we had 13 kids, and we actually gave a little in-house debut concert, right in the little yellow room at the Musical Offering.
The next several years saw us grow in numbers as well as performance opportunities, in concert venues ranging from Rotary International to Chicago's Harold Washington Library to the outdoor Young Evanston Artists Festival, With that growth came the need for a bigger rehearsal space and also the need to become our own entity.
In 2007 our group officially incorporated as the Evanston Children's Choir and moved into residency at Evanston's Noyes Cultural Arts Center in 2008. Over the past 10 years, we have grown to a membership of over 100 singers with multiple programs.
As our top group, the ECC Concert Choir, has continually reached new artistic heights, the ECC has become one of the area's most sought-after performing arts groups, for functions ranging from private club appearances to the 2015 Illinois Arts Conference, and performing with artists like the Evanston Symphony, Barry Manilow (yes, THE Barry Manilow!) the Chicago Philharmonic and the North Shore Choral Society.
Overall, has it been relatively smooth? If not, what were some of the struggles along the way?
Of course not. The first big challenge was simply building a core of singers large enough to make the group viable. I remember in the early days always setting up 20 chairs in the room, even when our membership was less than half that, just to "put the message out to the universe" that I was ready for more.
One challenge that made front-page Evanston news several years ago was when the City tried to effectively evict us from the Noyes Cultural Arts Center. Some of the larger performing arts organizations had devised a plan to revamp the Center and invest more resources in it and, in doing so, expected to assume more of the available space within it.
That left less room for everyone else and, in tentatively agreeing to the plan, the City gave us notice that our lease would not be renewed. I asked them directly, "Are you sure you want to play it this way?…"
I went straight to the media, which pounced all over a story about a children's choir being sent walking. There was quite a public outpouring of support for us. The City backed off in about a week, and we have remained at the Noyes Cultural Arts Center ever since.
Alright – so let's talk business. Tell us about Evanston Children's Choir – what should we know?
The Evanston Children's Choir is a dynamic platform for "diversity in harmony," creating a transformative experience for young choir members from all walks of life and their varied audiences across Chicagoland.
With a commitment to inclusion and accessibility, positive energy and mutual respect, the ECC enables children and young adults grades 1 through 12 to sing their hearts out in several strong, supportive ensembles—ensembles with a solid and growing reputation for musical excellence.
Our Core Program is an after-school treble choir program, accepting young people grades 1 through high school from all over the Greater Chicago area. We also have a community choir available for all ages and mixed voice types called "Family Choir."
We sing all types of both secular and sacred music, with an emphasis on multiculturalism. We strive to make the choir as accessible as possible, both to new members and to our audience. Accordingly, we do not turn any child away because of money, and we offer our outreach performances and self-produced concerts free of charge.
The ECC has performed in major venues including the Rosemont Theatre, Evanston's Alice Millar Chapel, and the Harris Theater in Chicago's Millennium Park. The ECC has grown from a mere three singers at its inception to a three-tiered program that continues to expand.
ECC ensembles are regularly sought after for collaborations and have shared the stage with the likes of the Apollo Chorus of Chicago, the Evanston Symphony, Barry Manilow, S.O.U.L. Creations, the Chicago Philharmonic, the Ondas Ensemble and the North Shore Choral Society.
All the while, since its founding in 2002, the ECC has remained committed to its roots, serenading Evanstonians young and old in free outreach performances at schools and community centers. A high point for us which seemed to really entrench our place in the area arts scene was when we received the Mayor's Award for the Arts in 2010.
Yet I have to say I am the proudest of the fact that we can achieve what we do in an atmosphere of positive reinforcement. Too often discipline in group endeavors, from performing arts ensembles to sports teams, gets equated with a dictatorial leader berating his subjects into submission.
We at the ECC expect a high level of focus and hard work in our groups, and we generally go about getting it by appealing to our singers' better natures and getting them to consciously buy into what we're trying to do. It's amazing the response you can get if you talk to young people more as equal partners instead of talking down to them.
Any shoutouts? Who else deserves credit in this story – who has played a meaningful role?
My personal mentor was the brilliant pianist and educator Deborah Sobol, who passed away suddenly several years ago. She was my piano teacher in my undergraduate years at Northwestern University and a couple of years beyond. She believed in my gifts as both a musician and a future educator when it seemed nobody else did when I was just trying to find my way.
Debbie was passionately devoted not just to her performing career–she was the co-founder and pianist of the Chicago Chamber Musicians–but she always made extra time to spend with her students, whether it was the extra weekly lessons she gave me for years or special workshops and gatherings at her home.
It meant so much to Debbie that I teach, and she was every bit as supportive of me when that teaching expanded from teaching piano lessons into choral directing. If I did not have her in my corner early on and did not have her inspiring example to emulate, I am convinced I would not have become a professional musician and the Evanston Children's Choir was founded by me would not exist.
I also have to heap a lot of praise and gratitude from all the parents of our choir kids who believed in what we were trying to establish early on, and who put this thing on their backs to spread the word when we had just handfuls of kids into our ranks and not much funding to speak of.
From them, I received help with everything from grant writing to getting incorporated to learning more effective ways to advertise. But the best thing they did was talk to their friends about us and get them to walk through our doors. Word of mouth is always the best advertising, and there's nothing better than a group of enthusiastic kids and parents who love what you do!
Contact Info:
Address: Office: Evanston Children's Choir, 2110 Warren St., Evanston, IL 60202Rehearsal Location: Noyes Cultural Arts Center, 927 Noyes St., Evanston, IL 60201, Rm. 107
Website: www.evanstonchildrenschoir.org
Phone: (847) 733-0814
Email: gary@evanstonchildrenschoir.org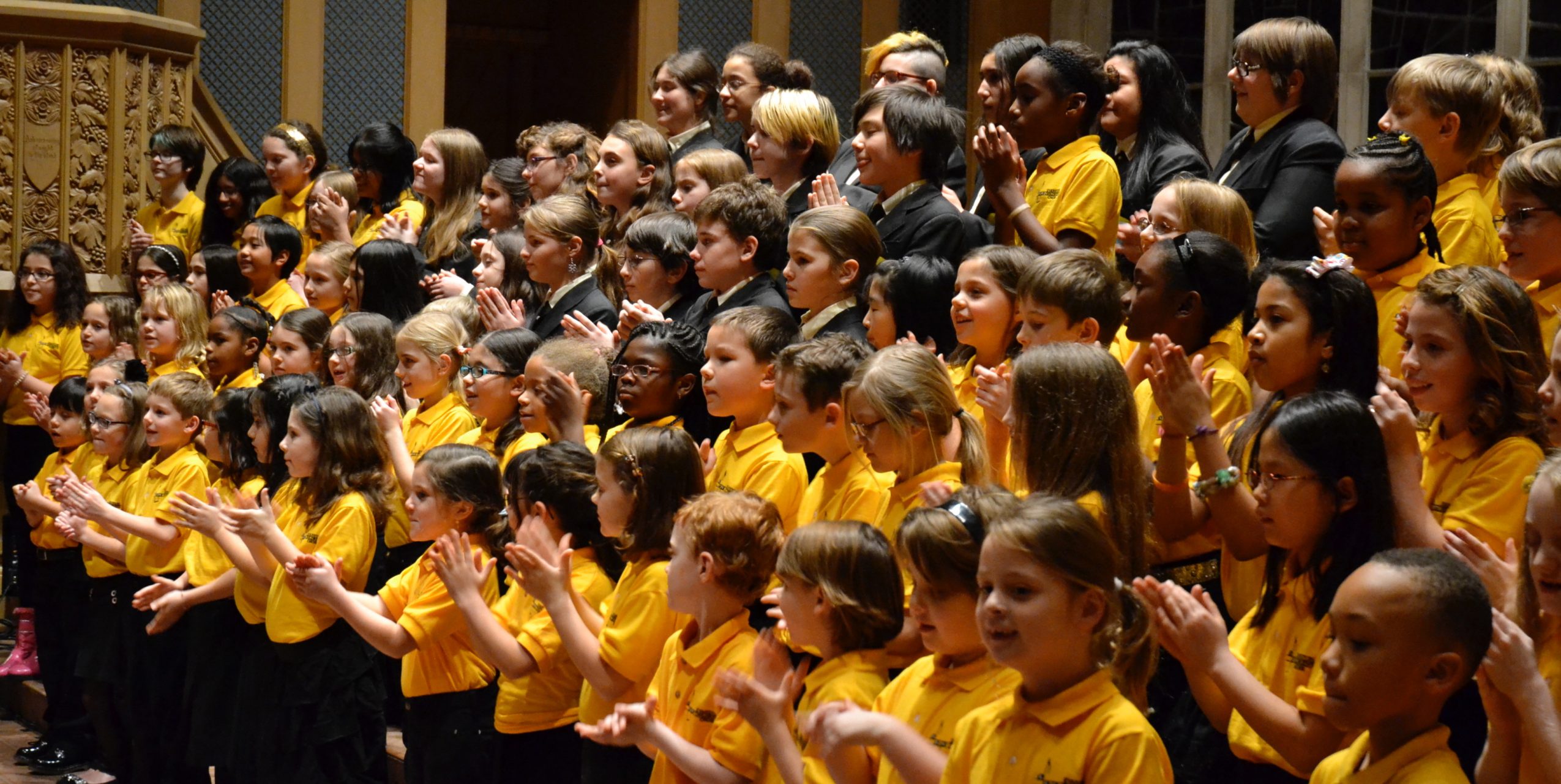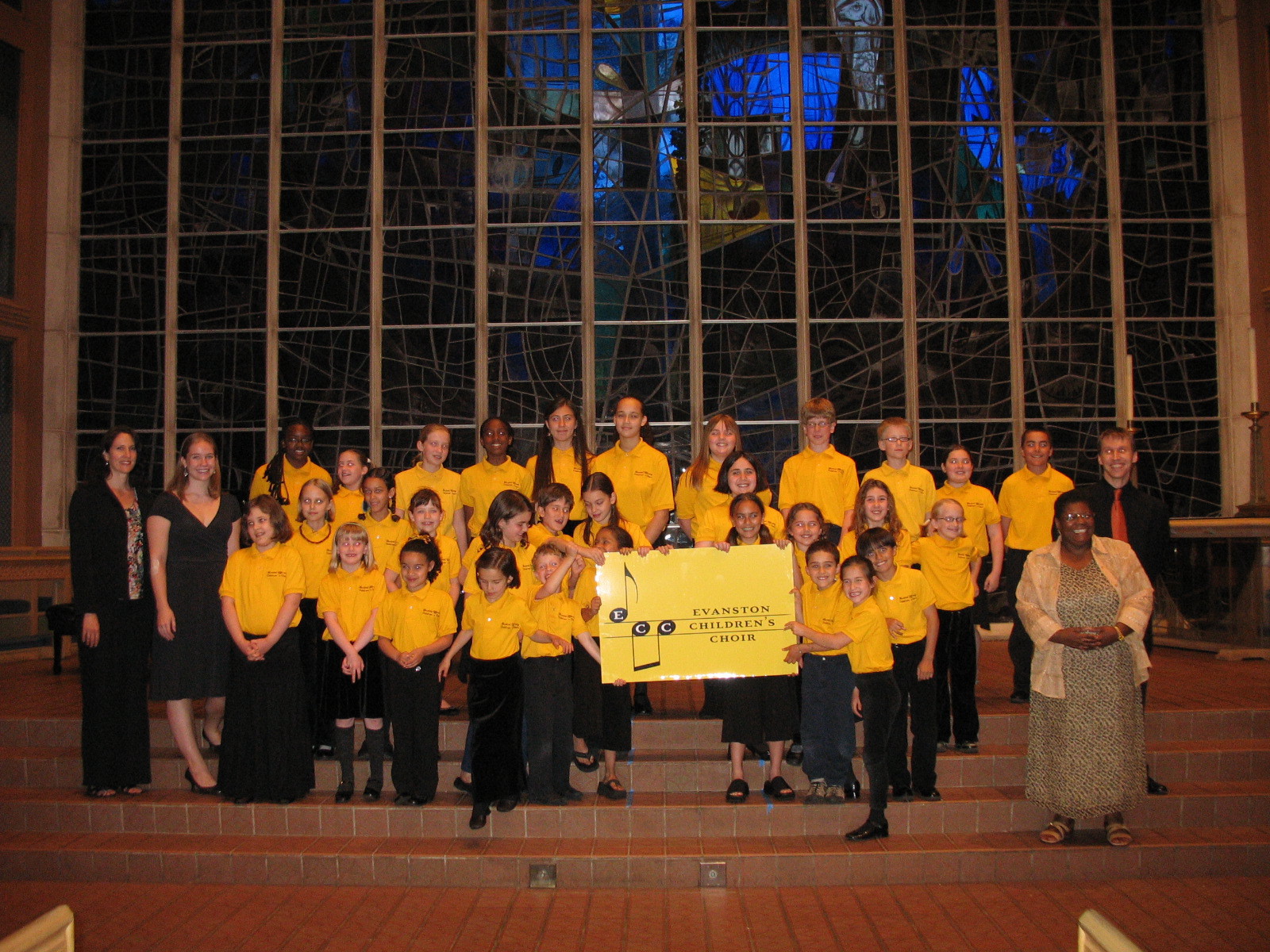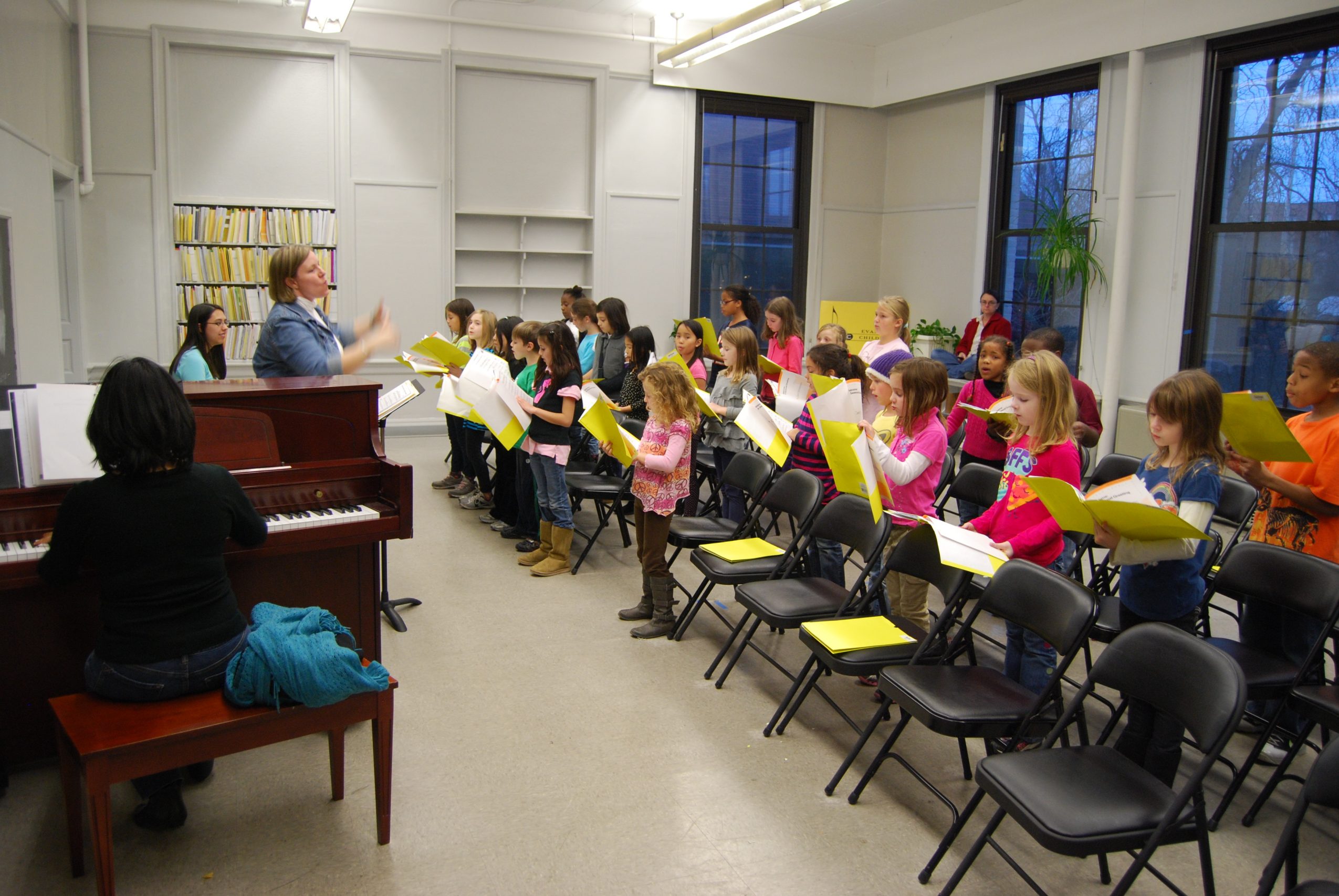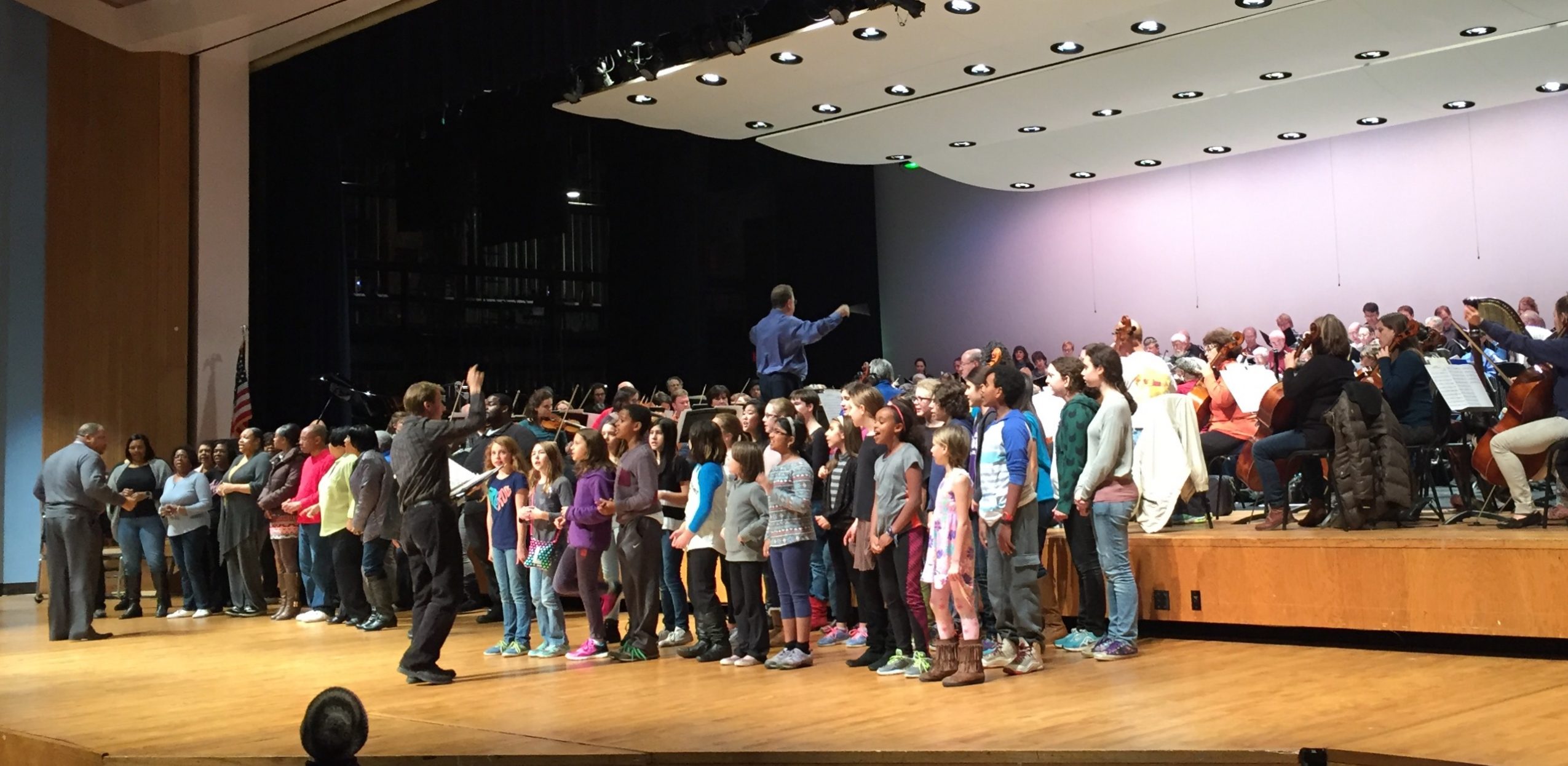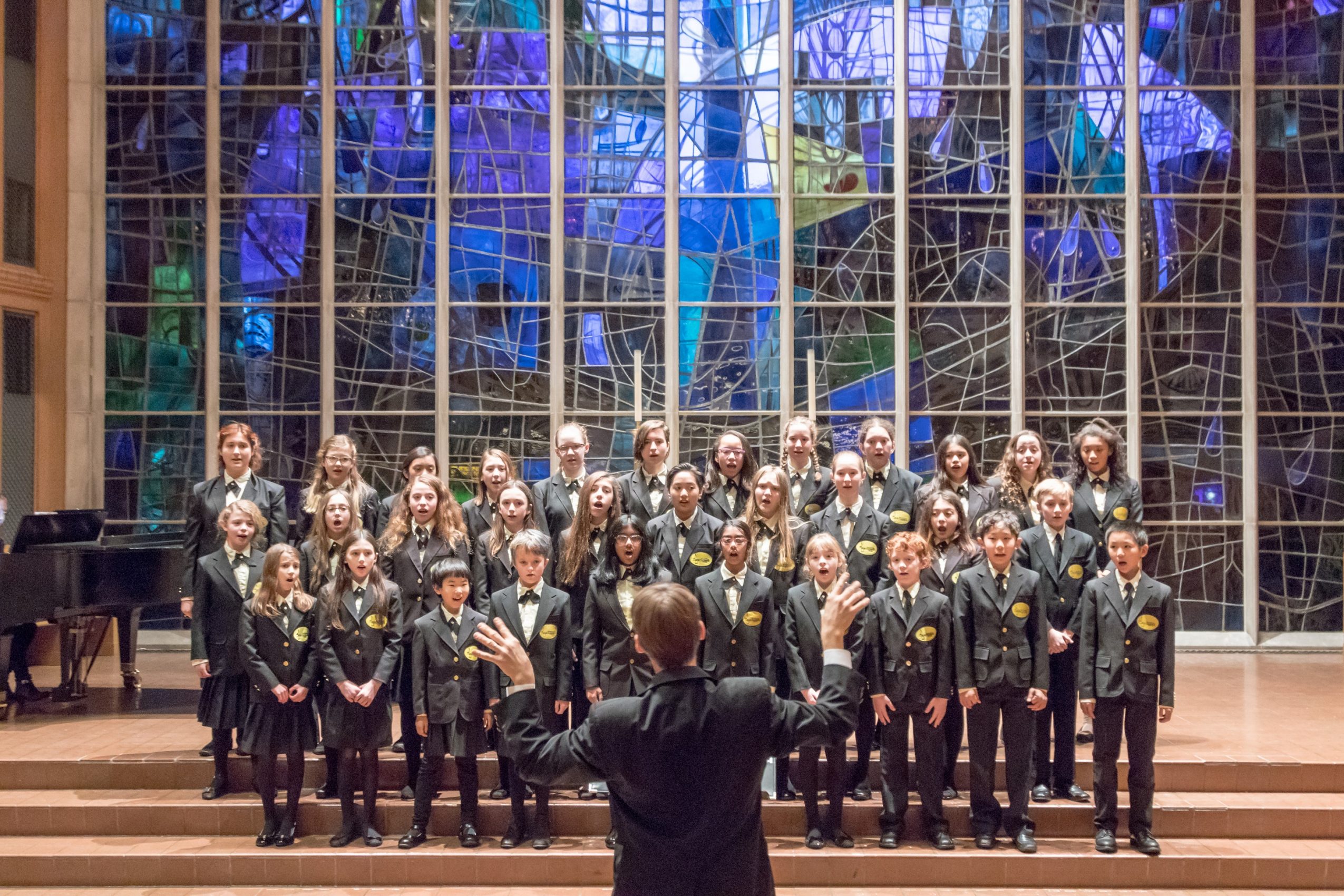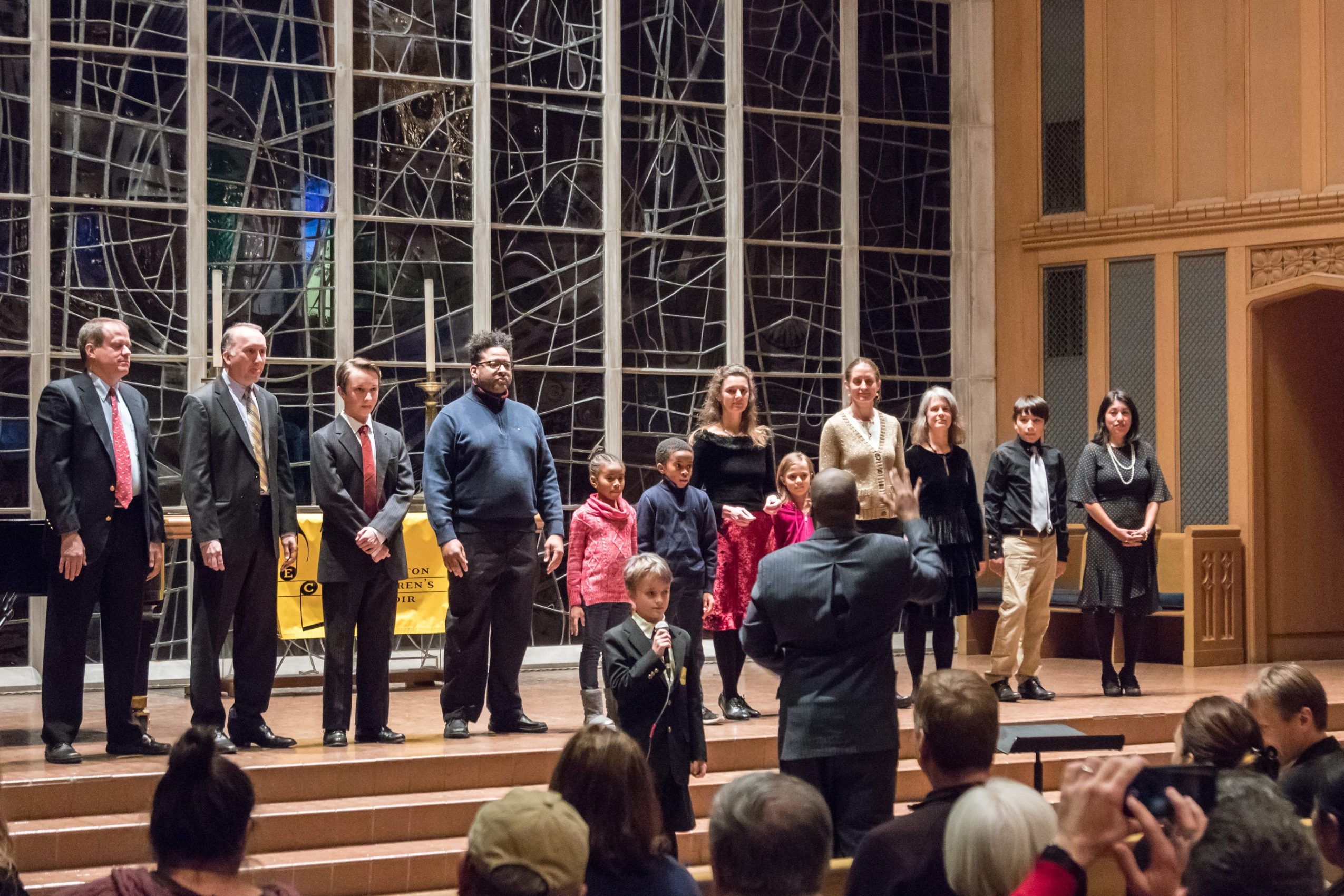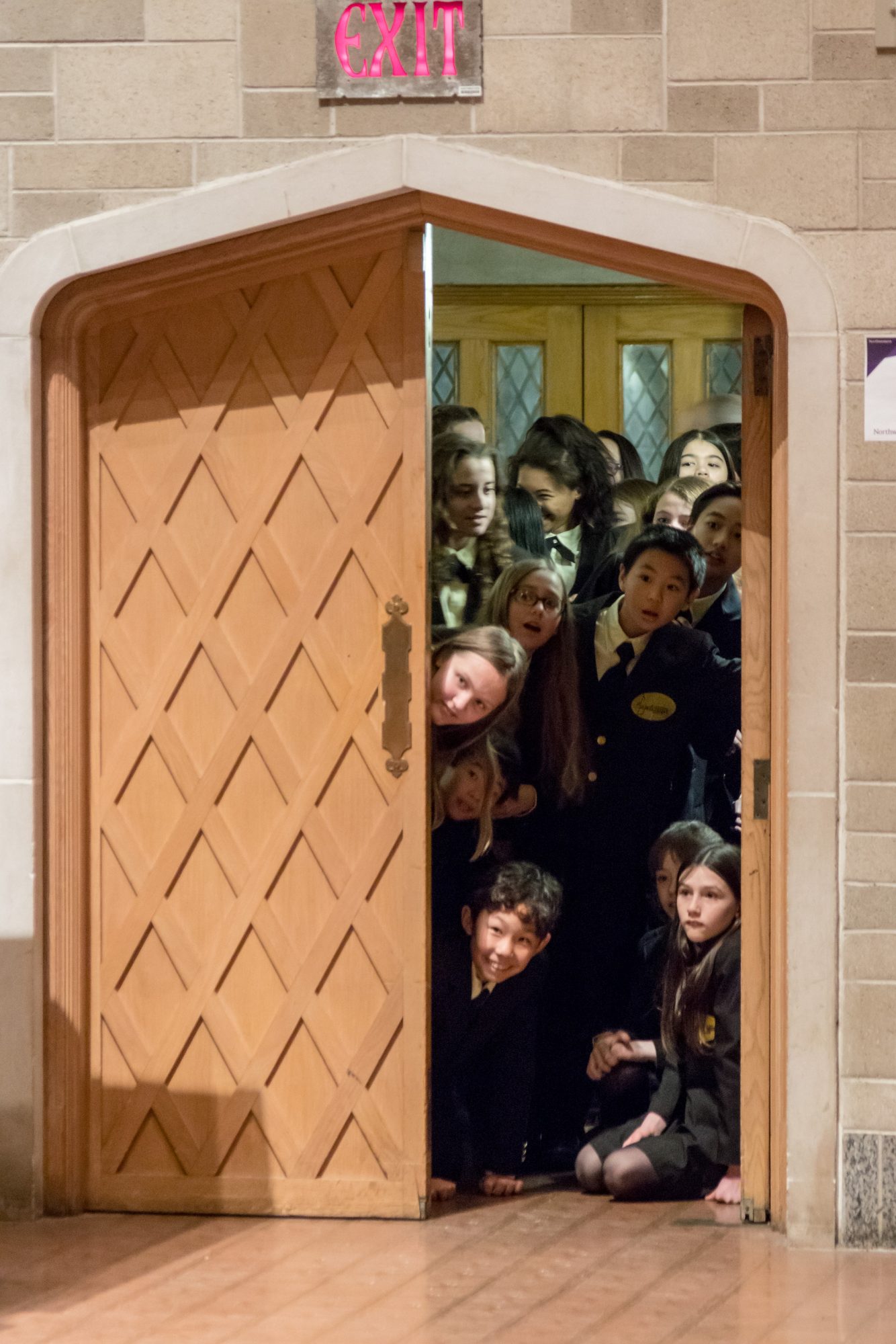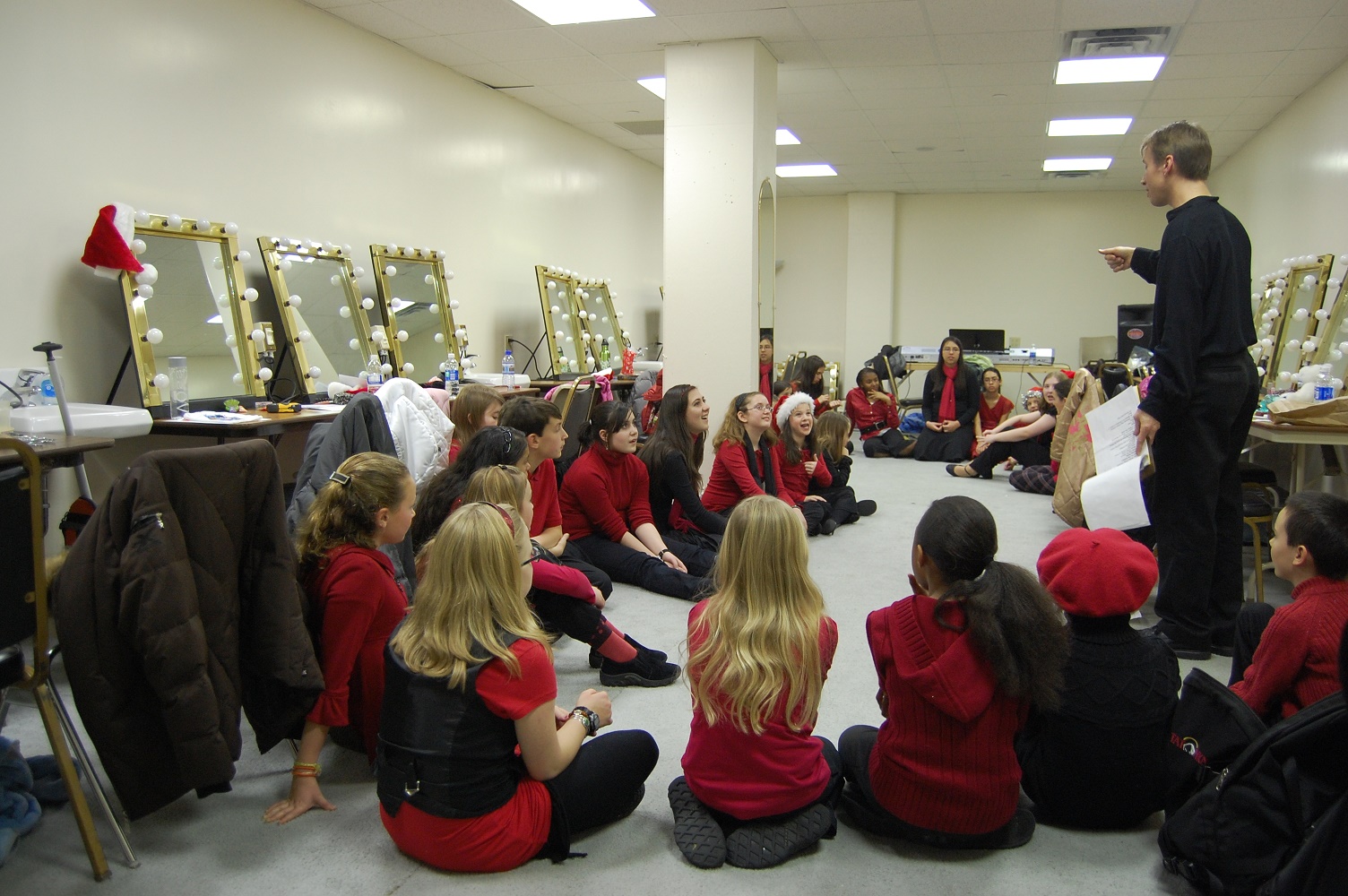 Image Credit:
Tim AuBuchon, Aaron Wright, various ECC parents.
Getting in touch: VoyageChicago is built on recommendations from the community; it's how we uncover hidden gems, so if you know someone who deserves recognition please let us know here.