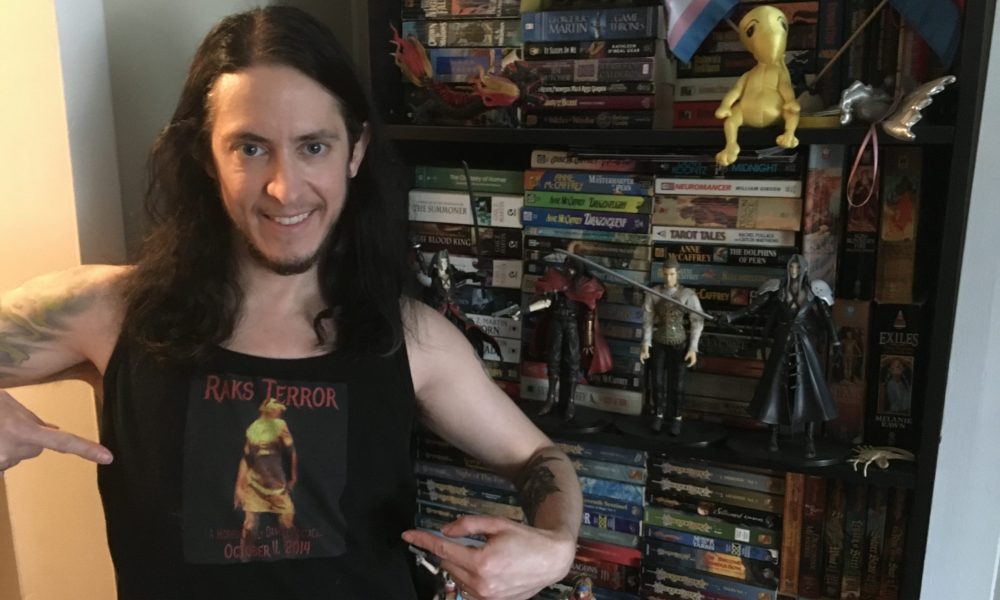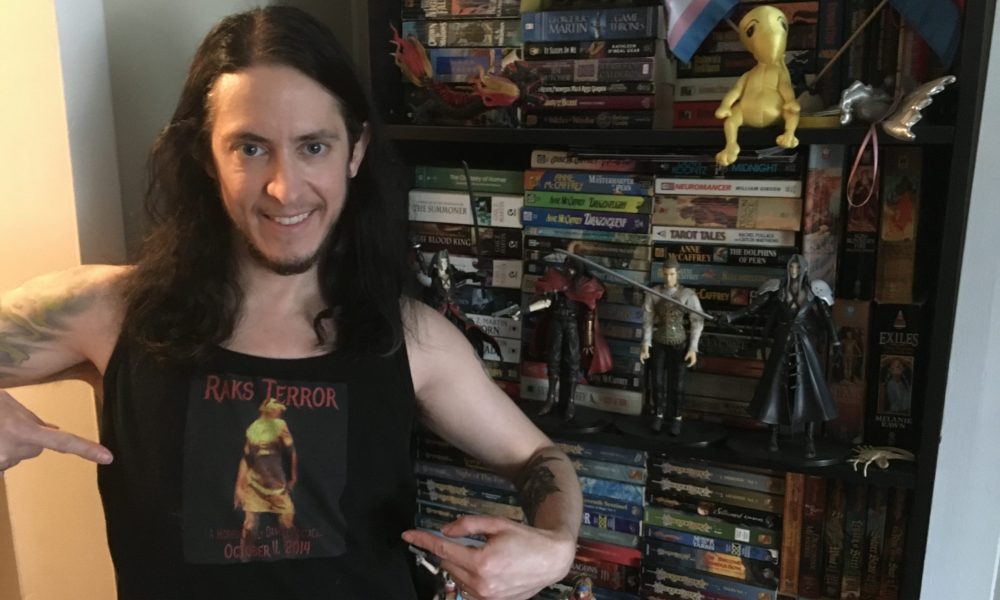 Today we'd like to introduce you to Gabriel Vidrine.
So, before we jump into specific questions about the business, why don't you give us some details about you and your story.
I started belly dance in 2001, when I needed some form of exercise that was not going to the gym. I found some cheap VHS tapes and was immediately hooked. I started taking classes shortly after that, and discovered was actually rather good at dance. I had loved dancing as a kid, but had been too embarrassed by my body shape to continue. Belly dance was a different story. I found people of all different shapes and sizes and ages, and all were welcome.
I never considered belly dancing professionally (it was just this weird hobby I had) until I found a style called Tribal Fusion belly dance. In it, we fuse other styles of dance to belly dance, like modern, hip hop, ballet, even Flamenco, Odissi or Kathak, or other styles that match the piece we are creating. Tribal Fusion has an emphasis on technique and expression that appealed to me, and the day after I found fusion, I spent two sleepless nights dreaming of all the things I could create.
After that, I studied everything I could about belly dance – its history, music, all the different styles. I found teachers and soaked up everything I could from them. I went professional in 2009 and began dancing in restaurants and small, private gigs around Tucson.
I moved to Chicago in 2012 and got a spot teaching in the amazing Arabesque studios, and started my own business teaching and performing. I've traveled all over the country to teach other dancers and to perform in shows. I released an instructional DVD, and got to teach at the largest belly dance festival in the US.
But something was missing. I loved belly dance but it made me deeply uncomfortable in ways I could not explain, even to myself. In 2014, I realized I was trans and made the decision to start taking testosterone in April of 2015. I worried what it would do to my business in a dance form dominated by women. I knew I could not stop dancing, but I could not stop my transition, and so I publicly came out on National Coming Out Day of 2015. To my pleasant surprise, almost everyone I knew was supportive. In May 2016, I had top surgery (double mastectomy). I worried again what it would do to my business. Would people still hire me?
I stumbled a little in the beginning on how to express myself as a male, how to approach dance as a trans person. But I've found my way, and now I'm busier than ever. I still travel all over the country for dance events and am working on traveling internationally. I perform in semi-regular shows, like Raks Geek (geeky belly dance and fire company, directed by Dawn Xiana Moon), in Chicago, and still do private lessons and gigs. I also have a Patreon that is doing decently well, which will eventually support a new instructional DVD. I also have Raks Terror, a horror belly dance show I produce every year. Being trans has impacted my business, but it has also opened doors for me, allowing me to express my true self when I dance.
Overall, has it been relatively smooth? If not, what were some of the struggles along the way?
There have definitely been struggles. Belly dance is a niche business, and even the most famous dancers have a hard time supporting themselves on just dance. I would love to only dance to make a living, but right now that's impossible (the joke is "How do you become a millionaire as a belly dancer? Start as a billionaire."). When the economy tanked, people stopped taking classes and going to festivals.
Belly dance in some areas is facing a severe contraction – festivals are closing, costume makers are retiring, dancers are losing interest because they can't become famous overnight anymore. It's sad.
But I'm persevering. My business, while micro, is growing steadily every year. I'm not going to give up, because this dance has given me too much. Belly dance deserves to be recognized as the art form it is.
The biggest hurdle right now for belly dance is image. We are not taken seriously as an art form, as a dance discipline, even by other dancers. I can't tell you how many times a dancer has told me that belly dance is just wiggling and why don't I take up another form if I wanted to be a professional dancer. They don't know I train just as hard as they do. It's an uphill battle to be taken seriously, to get students who are willing to put in the work, and to be booked as a professional.
It's hard to get the general public to come to shows. They think they know what belly dance is, or find it embarrassing to watch. That's something that I've been tirelessly working on – changing the image of belly dance as a real artistic discipline worthy of respect.
Please tell us about Kamrah.
My belly dance business is a micro business (it's just little ol' me!), and I teach and perform all styles of belly dance. I do private gigs (like birthday parties, bachelorette parties, etc.), corporate gigs, and public performances. I also teach at a studio, but can be hired for private lessons as well.
I'm known for my theatrical pieces and for my technique. I specialize in drum solos (the exciting conclusion to a traditional belly dance set, where a drummer and dancer work together to showcase the dancer's control over their muscles). The most common thing I hear when I perform a drum solo is "NO WAY!" Haha! I teach belly dance in a very technique-focused way, making sure that the movements are precise and safe for the body.
I'm also known for my dark and scary belly dance pieces, especially the now-infamous Silent Hill Nurse performance.
There are a lot of things that set me apart. For one, being trans, I have a perspective on performance that most people do not. I was performing the wrong gender for most of my life, and so it gives me a lifetime's experience that I put to good use in my theatrical pieces. It gives me fuel for my creative fires, and I've performed multiple pieces about the experience of being trans. For another, I'm one of the few dancers in the world that teach and perform multiple styles of belly dance. Most dancers specialize in one, but I have trained and can perform in Egyptian, Lebanese, and Tribal Fusion styles. While I don't teach it, I also perform a style called American Tribal Style(R) (ATS, a copyrighted dance form) that is group improvisation. That's in addition to the forms I fuse, primarily modern and hip hop (with some jazz, sometimes). I am most known for my fusion and Lebanese styles, however.
I am very proud just to be here, doing what I love. It's very hard work with very little material reward, though what I get in connections to other performers and audience members is worth it. I'm proud to be a trans performer, setting an example for other trans people and sharing with them this dance form I love so much.
If you had to go back in time and start over, would you have done anything differently?
If I had any say over it, I would have started out as a trans performer! I think I would have gotten farther faster as my true self. I can't tell you how many people have said that my dance has improved just by coming out. And it's true, I can now dance as my authentic self and give that to my audience.
I would have also liked to have started earlier. Most dancers find belly dance as adults, and I'm no different, but I really would have liked to have found it earlier in my life. Starting out younger means getting farther faster, with more time to build a career and a name.
As for the business, I also wish I could have gotten serious about it much earlier. I initially thought it would just be this strange little hobby I did, and it took me 8 years to figure out how much I loved it and needed it in my life. When you love something, DO IT.
Pricing:
Belly dance performance (private gig) – starts at $250/set, depending on length and location (usually a 15-30 minute set)
Private lesson – $50/hour, client is responsible for studio rental fees
Public classes at Arabesque Studios – $105 for 7-week session, or $20/drop-in class
Weekly regular gig (restaurants, bars, etc.) – $100/set plus tips
Weddings – starts at $400, depends on costuming, length, and location
Shimmy party (30 min. mini-lesson + 10 min. short show) – $250
Contact Info: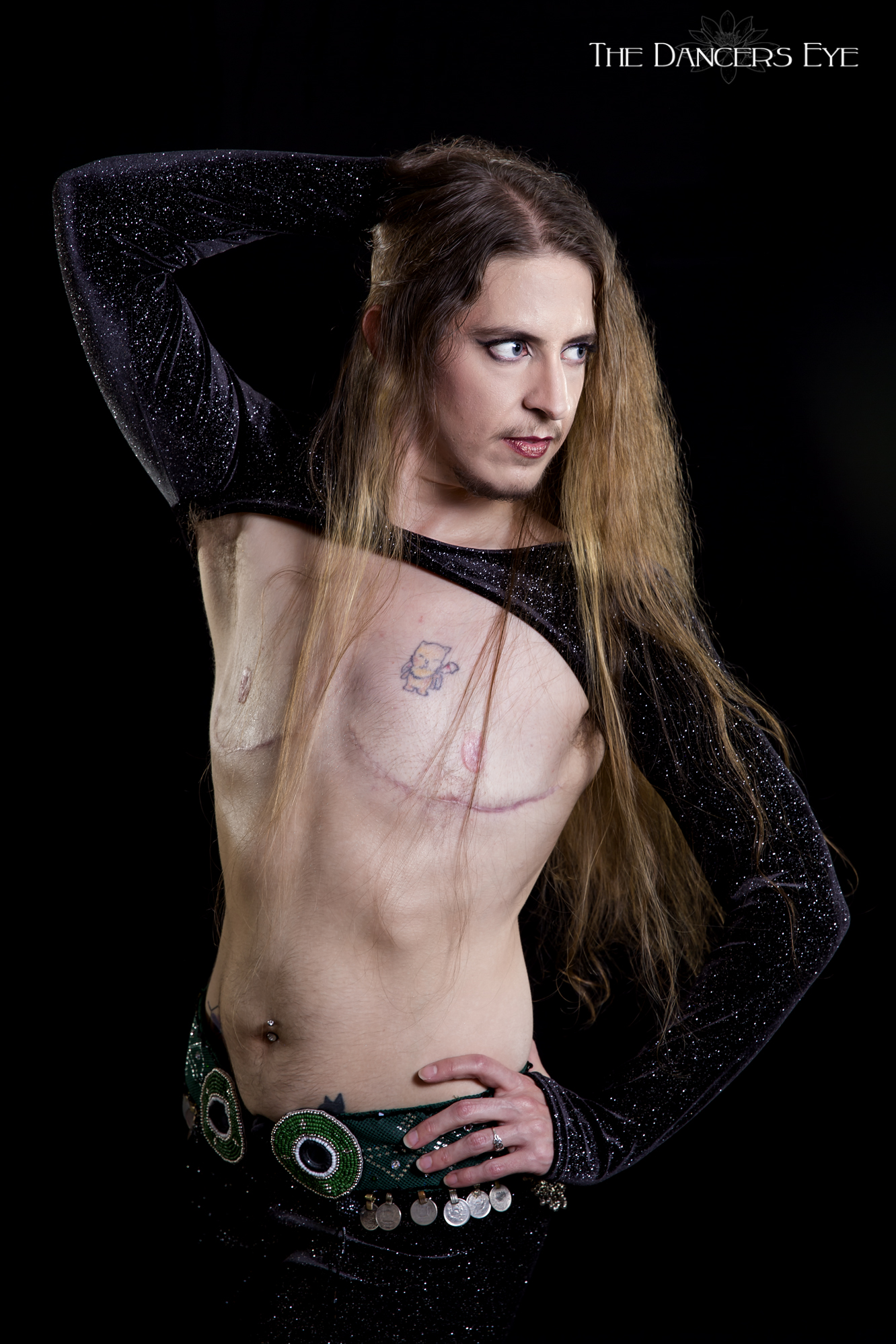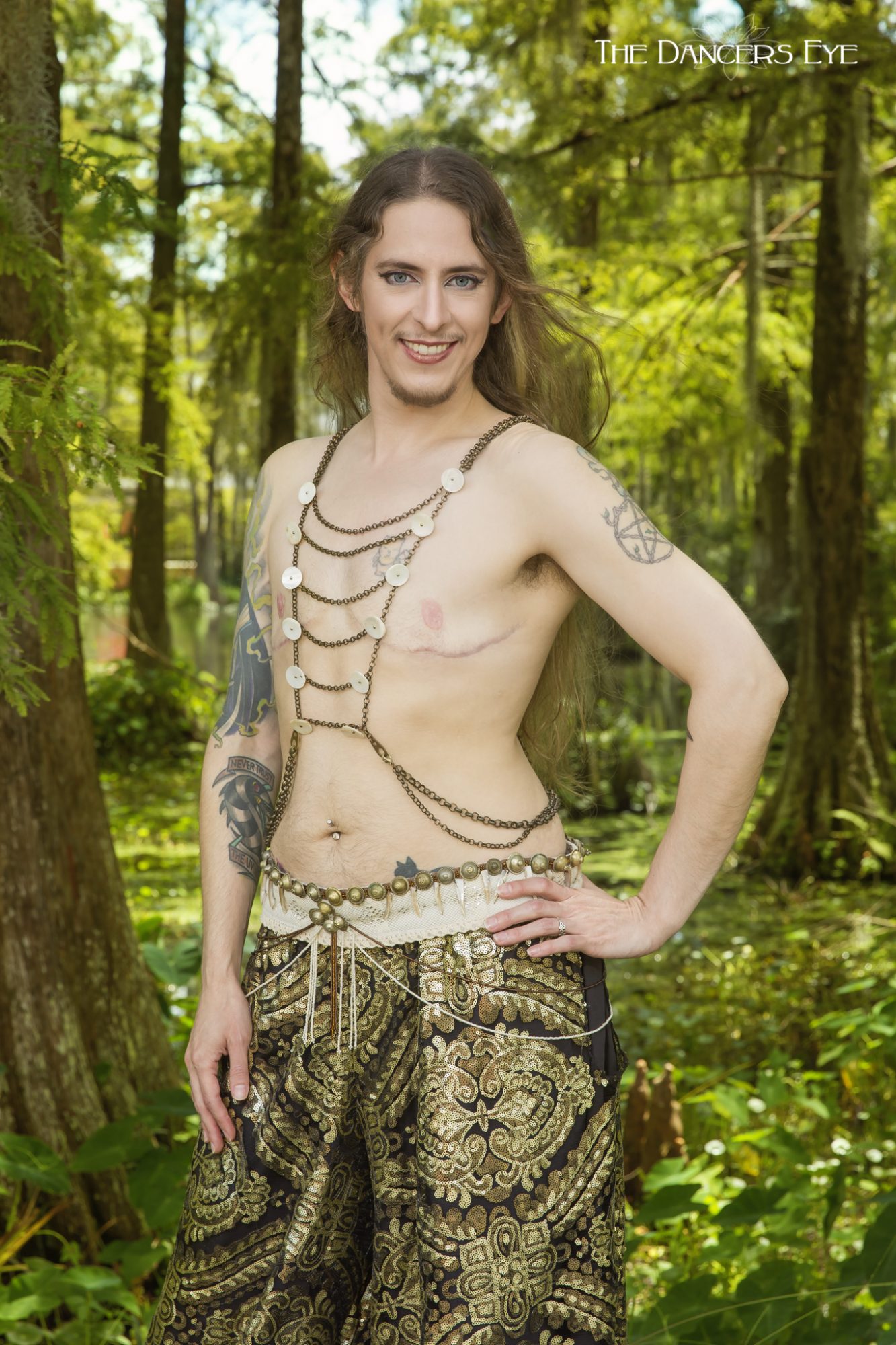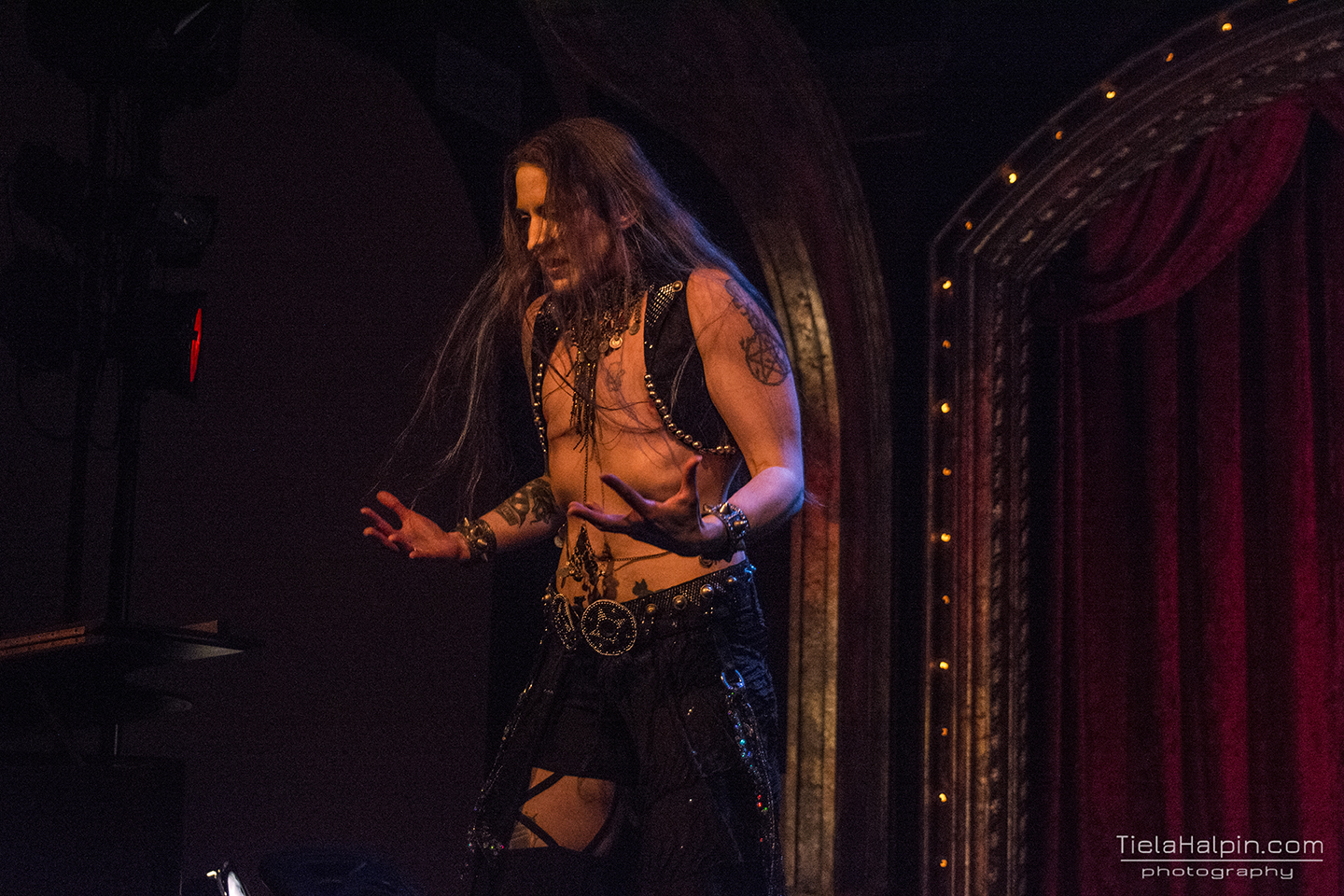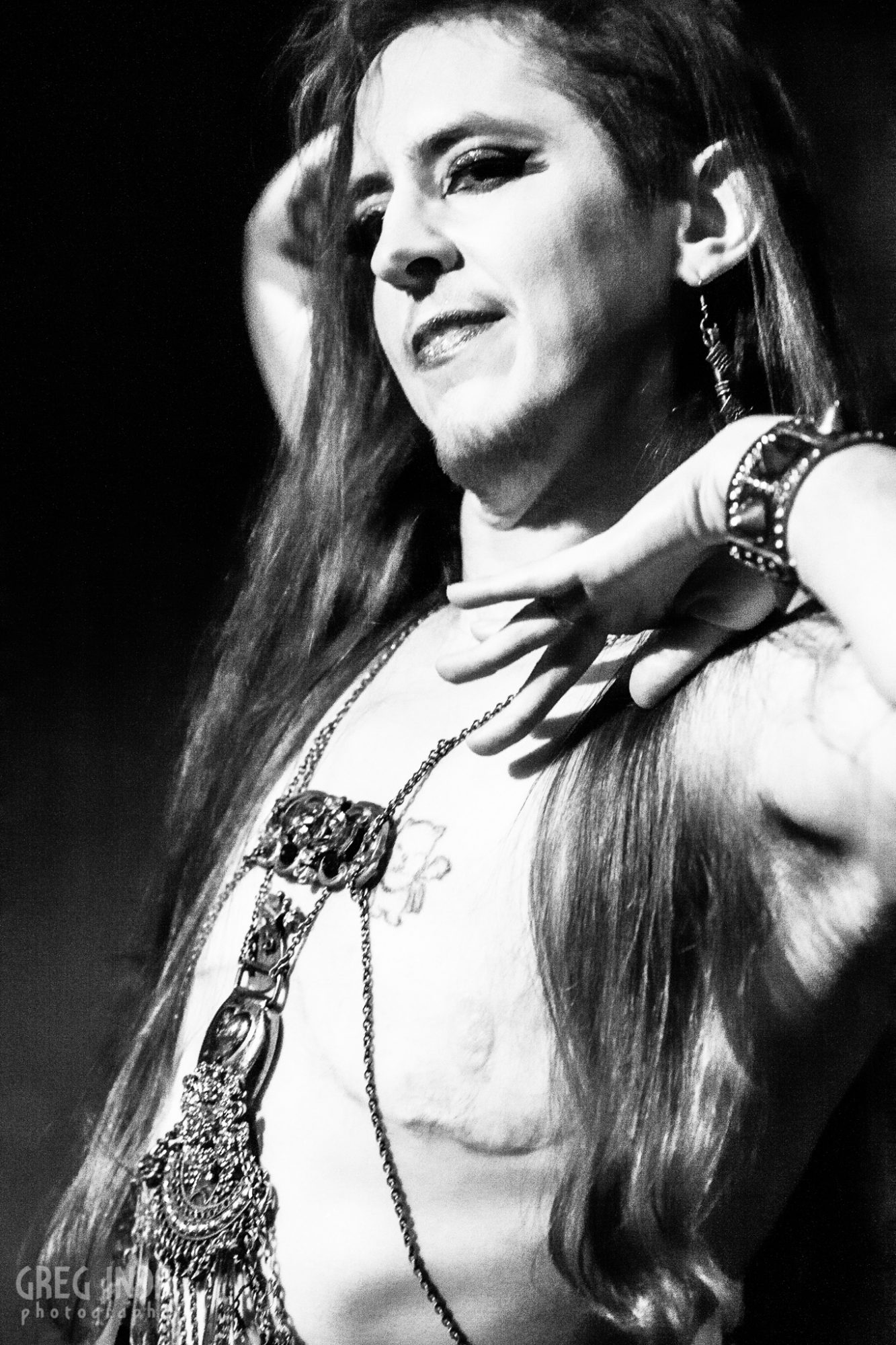 Image Credit:
Photography by The Dancer's Eye, Greg Inda, and Tiela Halpin
Getting in touch: VoyageChicago is built on recommendations from the community; it's how we uncover hidden gems, so if you know someone who deserves recognition please let us know here.