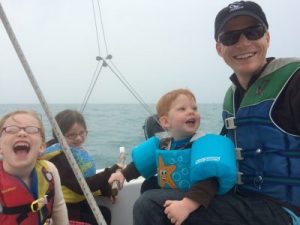 Today we'd like to introduce you to Dr. Sunitha Chandy, David Foster, and Stephen Weinrich.
Dr. Chandy, David, and Stephen, please share your story with us. How did you get to where you are today?
In 2012, our founders, David and Erin Foster established an informal skateboard mentoring program, "Skate School", on their block. This was prompted by recurring vandalism to their property and a desire to build redemptive relationships with neighborhood kids whose vandalism was coming out of boredom and a desire to take risks.
The Fosters were also inspired about the power of mentoring through their relationship with Dr. Sunitha Chandy, the current Carpe Ventus Board President, who did her Psy. D dissertation on youth mentoring, positive youth outcomes, violence prevention and program evaluation. Skate School transformed the relationships with the kids who started watching out for Fosters' property and the vandalism stopped.
Later in 2012, David was in a daylong meeting on an ideal day for windsurfing and thought about the desire to ride the wind when it is just right. This led to the development of the name Carpe Ventus which means "Seize the wind" and the logo which combines a sail, windsurf sail and kite.
Given the limited nature of volunteers for skateboarding, but the vast interest in volunteer when sailing is involved, they made the transition to sailing. Sailing also lends itself to the relationship and team building among many other vital life skills.
Carpe Ventus really started to take shape early in 2014 when an opportunity for partnership in a sailboat became available. The organization started with the goal to be a sailing-based mentoring program. In 2014 David trained a number of adults to sail who were interested in becoming mentors. While continuing to develop the program, it became clear that model needed to shift.
They found a list of about 140 mentoring organizations in Chicago (we now know there are around 300!) and learned that best practices for mentoring are for a mentor and mentee to stay in a mentoring relationship for a minimum of 1 year. When talking with mentoring organizations, they found that most organizations are looking for field trips and experiences to expand the experiences of their youth. The decision to build a model based on partnership with existing mentoring organizations which has been very well received!
The Carpe Ventus Board of Directors was formed early in 2015 with six members, three of whom had participated in sailing training with David in 2014. These six members only made a one-year commitment, but all of them served at least three years pouring significant amounts of time into developing the vision, mission, program and volunteer training.
The organization became incorporated in March of 2015. There were significant safety concerns with the boat they had used in 2014 so they did not continue with that arrangement. David transitioned to working primarily for Carpe Ventus in July 2015 and also worked part-time at a local sailing school. He piloted the partnership model with a couple of organizations that year and through a long search for the right kind of boat, found that the Colgate 26 model was a great design for the Carpe Ventus program.
In the fall of 2015, David found a used Colgate 26 for sale in Ohio, raised the funds and purchased the first Carpe Ventus sailboat. In 2016, 175 youth and mentors sailed with Carpe Ventus through events, trainings and classes. Around 30 volunteers/potential volunteers also received training through Carpe Ventus in order to serve the youth and mentors.
In 2017, at least 200 youth and mentors sailed with Carpe Ventus. David was working full time for Carpe Ventus during the sailing seasons of 2016 and 2017. Laine Klopfenstein worked part-time for Carpe Ventus in 2016 and played a significant role in training many of the volunteers as well as serving at the majority of the sailing events that year.
The beginning of 2018 brought another significant adjustment to the Carpe Ventus model. David and the Board decided to reduce the overhead cost of the organization and David voluntarily transitioned out of full-time executive director role and joined the Board of Directors. The goal was to shift from a model that depended on paid staff assisted by volunteers to a model primarily dependent on committees of volunteers with some help from paid staff.
With this announcement, the momentum continued to build as a number of volunteers stepped up to take more responsibility and some new volunteers joined the mission.
Great, so let's dig a little deeper into the story – has it been an easy path overall and if not, what were the challenges you've had to overcome?
Absolutely not! 🙂 You can see some of the obstacles and challenges in the previous section. We've been on a constant journey of trial and error.
Chicago and the lakeshore are expensive but our core belief that access to this public lakeshore and the power of recreation are vital for human flourishing drive us. Two terms in sailing stand out: Knocks & Lifts. A knock is an unfavorable wind shift, however, adjusting course can change a knock into a lift. A lift is an advantageous change in the wind! We've experienced them both and it is how we talk about life with the youth and mentors that sail with us.
We are in the midst of turning a knock into a lift. The recent adjustment in our staffing structure has definitely come with personal and organizational challenges, but we are hopeful for the plans we've put in place. We have seen fear turn to confidence on the water and believe access to that opportunity for every youth in Chicago is worth fighting for. Perhaps your article will help us find key people that will want to join us in making it possible!
Because Carpe Ventus has a unique approach to a very complex problem in our Chicago community, often the hardest challenge we face is communicating our vision. However, this challenge has lessened as we grow and build relationships with mentoring organizations and as more people have seen our program's value firsthand.
Please tell us about Carpe Ventus.
Carpe Ventus is an innovative sailing nonprofit that seeks to develop redemptive relationships through life-giving risk. We work to strengthen mentorship through sailing; we provide opportunities for youth to get off the city grid and onto the water where together we build life skills such as teamwork, communication, risk evaluation and contingency planning. We also work with youth to grow in confidence through swimming lessons, provide teams with healthy team-building challenges and facilitate one-of-a-kind training to revitalize and open doors for mentors and leaders.
Our programming is developed in partnership with clinical psychologists and is proven to deepen vital mentor/mentee relationships. Since our founding in 2015, we have partnered with some of the best youth mentoring organizations in Chicago to serve under-resourced youth in the areas of poverty alleviation, violence prevention and community development.
Our sailing program strengthens our participants' resilience, beneficial risk-taking, independence, teamwork, and offers an encouraging environment where youth (who often do not know how to swim, let alone sail) can break out of their comfort zones and have an adventure with their peers and mentors outside of the classroom. Learning to sail also enables our youth to enjoy Lake Michigan in a unique and memorable way. More than one of them have said, "I will remember this day for the rest of my life!"
Our sailing participants learn life and sailing skills while deepening vital mentor/mentee relationships, which significantly contribute to positive outcomes in the lives of under-resourced youth. We strive to make connections between their experience on the boat and life in their communities. In 2017 thirteen percent of the youth, we took sailing had never seen Lake Michigan before. They got to sail on the lake the first time they saw it. Many asked questions such as, "Is this the ocean?" and "Are there sharks in the water?"
In the winter months, we run a sixteen-week swimming program for under-resourced youth in partnership with an after-school program. The program is split into two eight-week portions, one for boys and one for girls. Certified instructors volunteer to teach the youth swimming strokes and grow their finesse in the water. They gain self-confidence and the after-school program leaders reported that the students in swimming were more focused on their other programming.
We developed a unique training opportunity (Groundworks) to better equip mentors and leaders in communication skills across cultural lines. This training is regularly led by a clinical psychologist to catalyze personal and professional growth for involved community members so that they can reach those they invest in even more effectively.
In line with our organizational value of risk, Groundworks leads participants out of their comfort zones with the intention of meeting others in their varying contexts. We explore justice in Chicago, personal identity development, mentoring, developmental assets, ethnic identity, microaggressions and compassion fatigue.
Do you look back particularly fondly on any memories from childhood?
My friends and I started dressing as pirates and rowing around the bay. This combined with our frequent pursuits of water fights turned into motoring around the finish lines of regattas at the camp where we lived decked out as pirates bombarding sailors with water balloons after they finished their races.
We would often miss (it's not easy throwing water balloons from a fairly small boat) and they would circle around, pick up the balloons and throw them back. I have many happy memories of grand piratical battles on Prentiss Bay! (picture available!) 🙂 – David Foster
Pricing:
Sponsor a Youth $50
Sponsor a boat of 6 youth $300
Contact Info:
Address: 73 W Monroe St. Chicago IL 60603
Website: www.carpeventus.com
Email: info@carpeventus.com
Instagram: @CarpeVentus
Facebook: @CarpeVentus
Twitter: @CarpeVentus
Other: YouTube: Carpe Ventus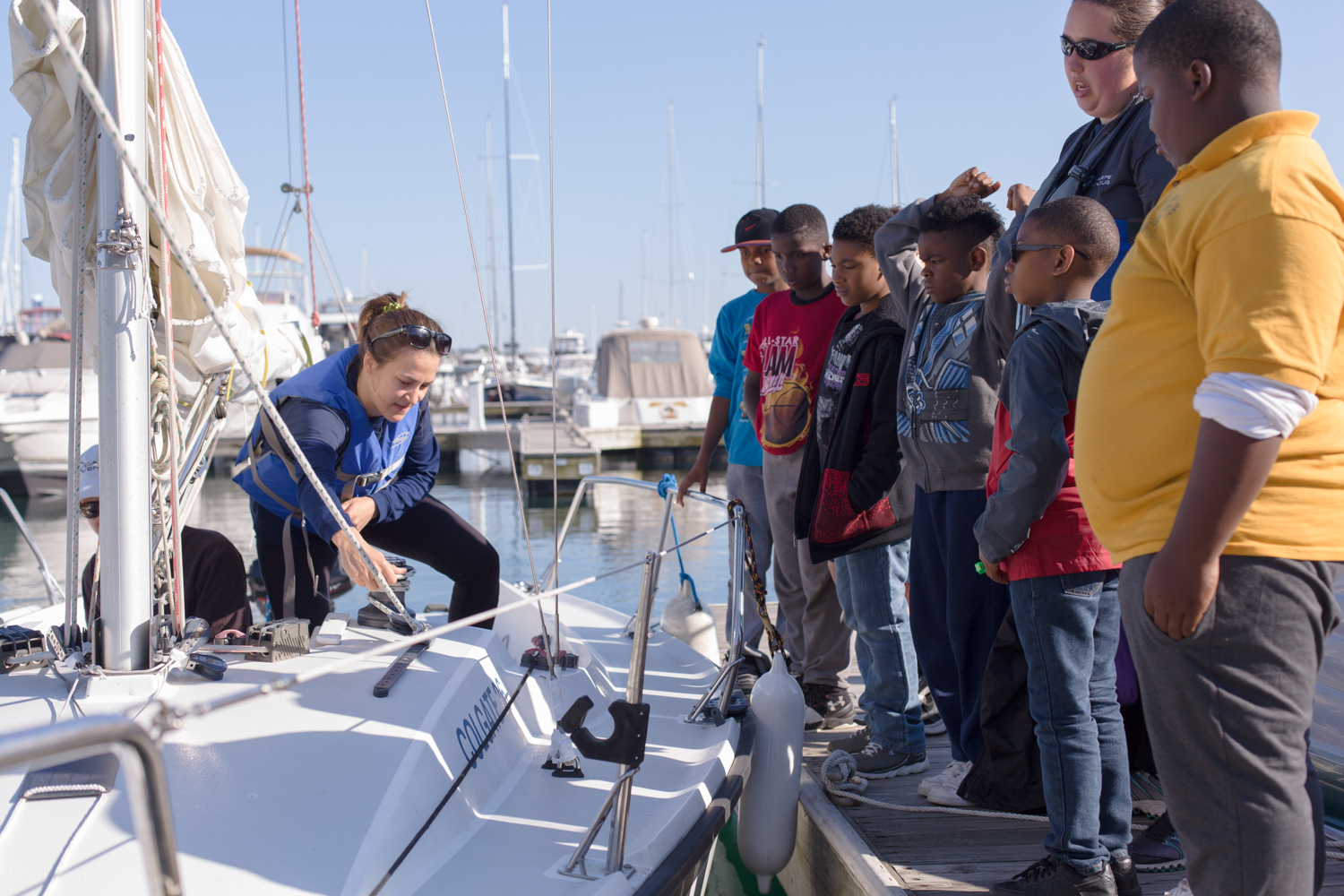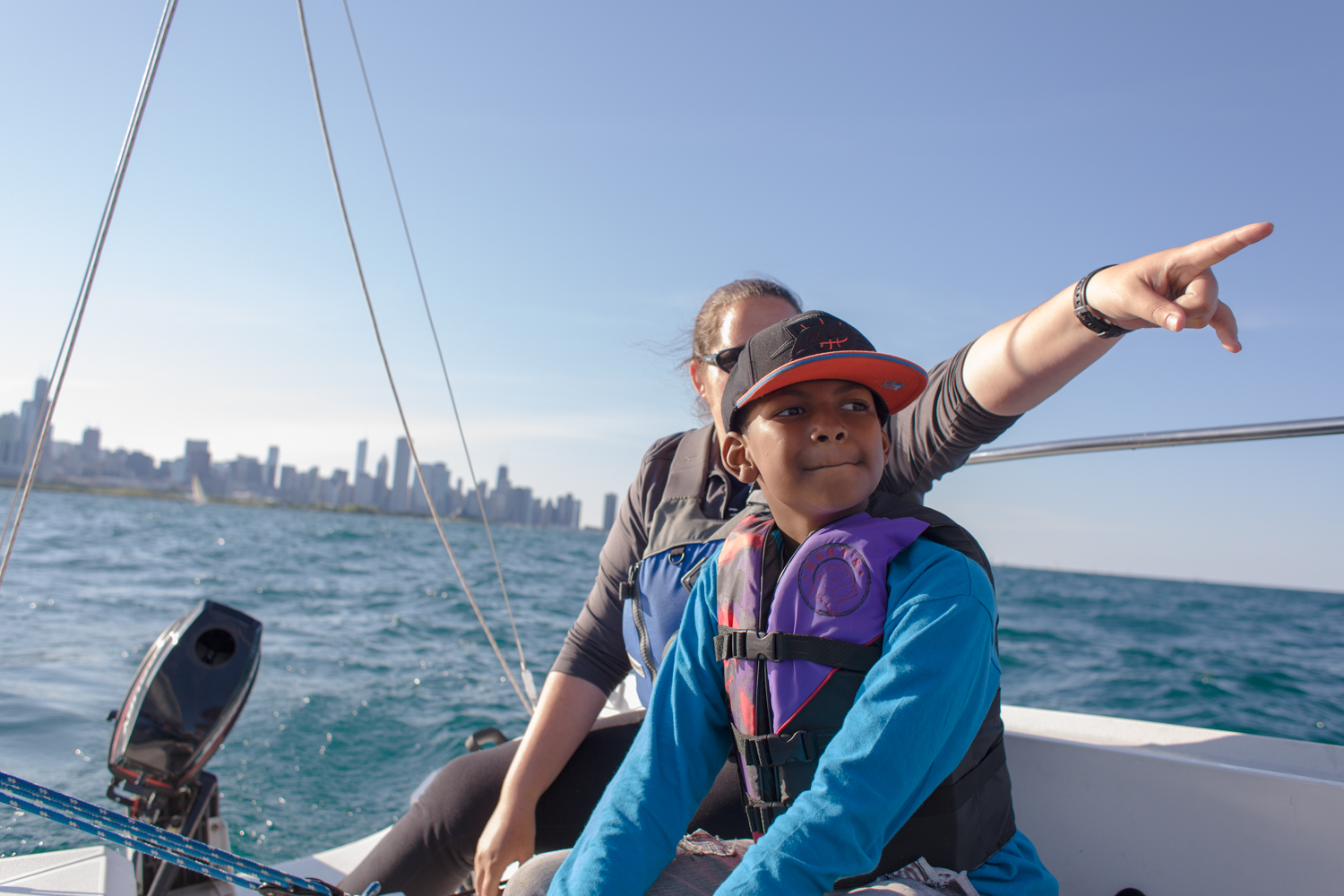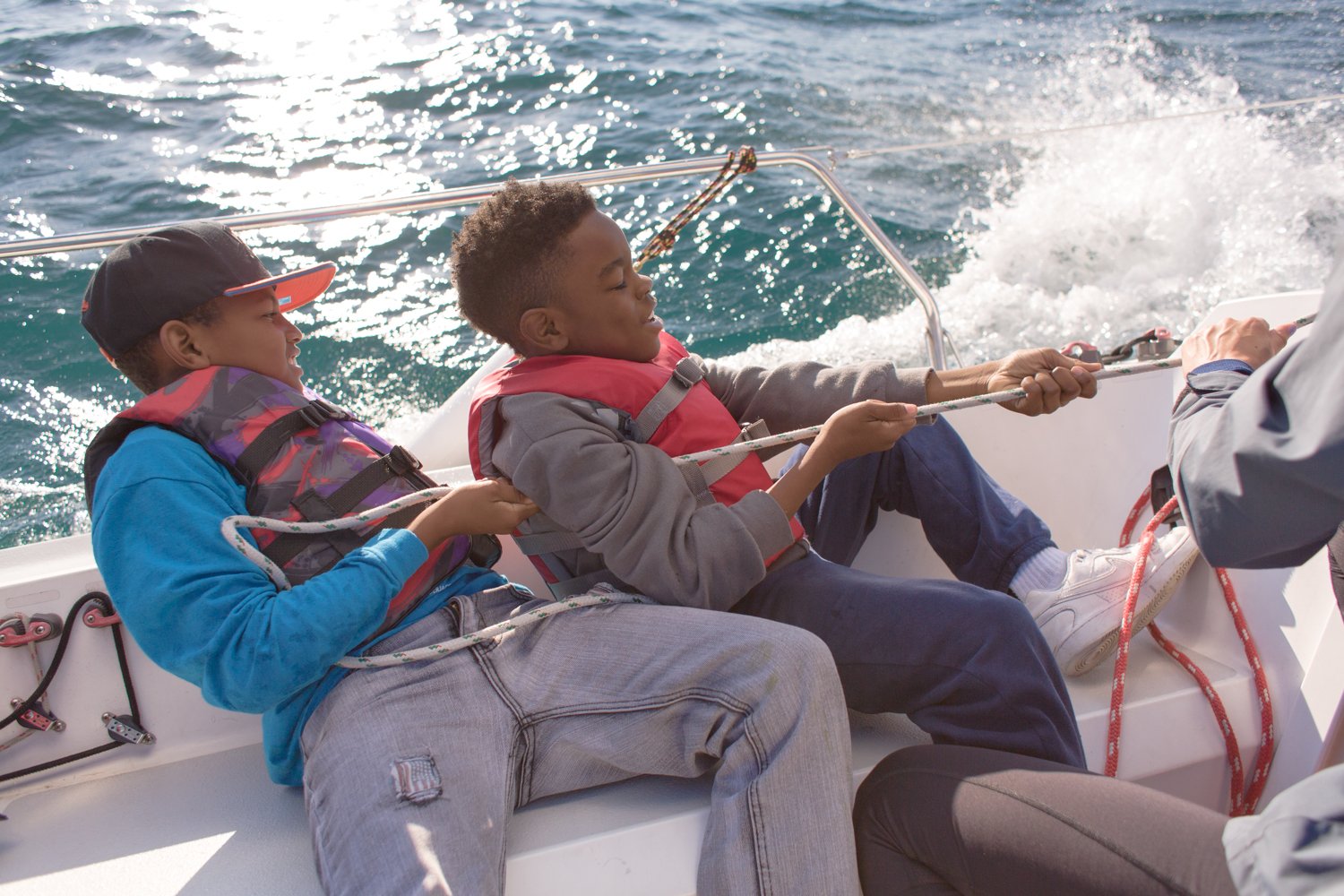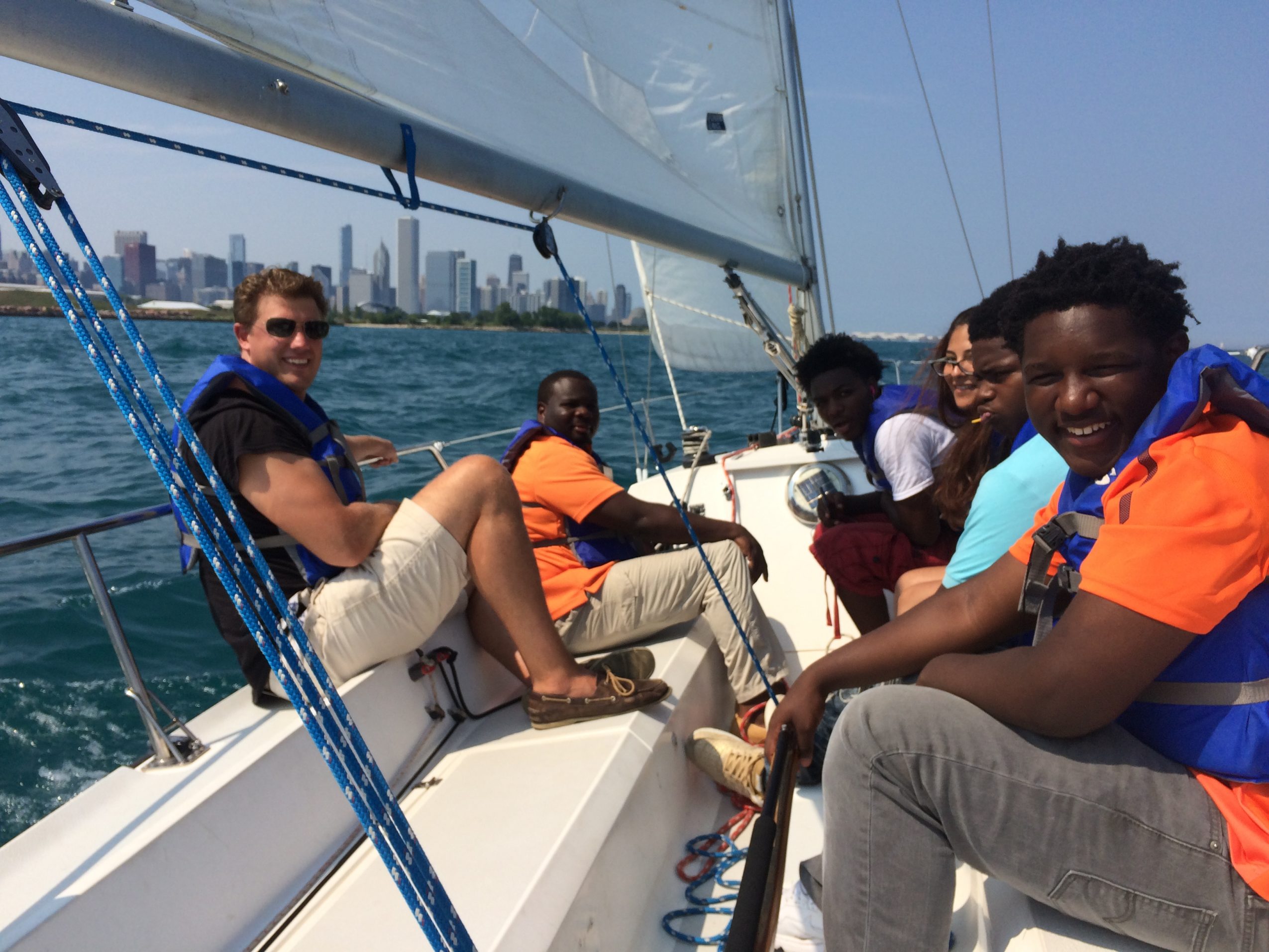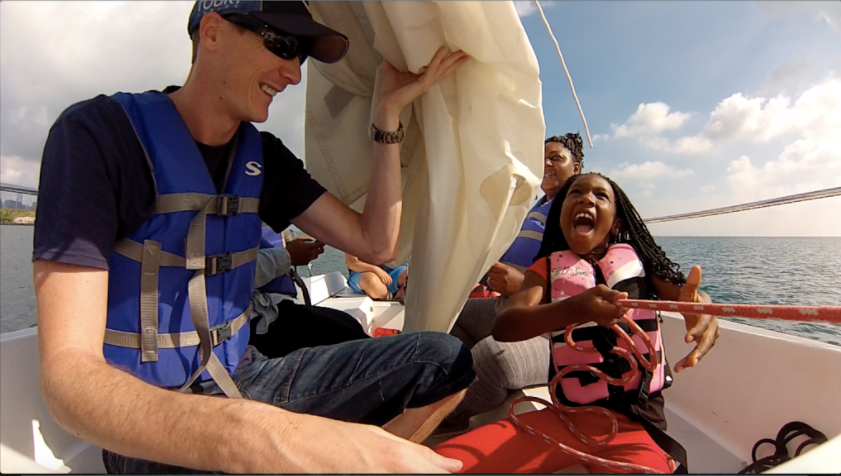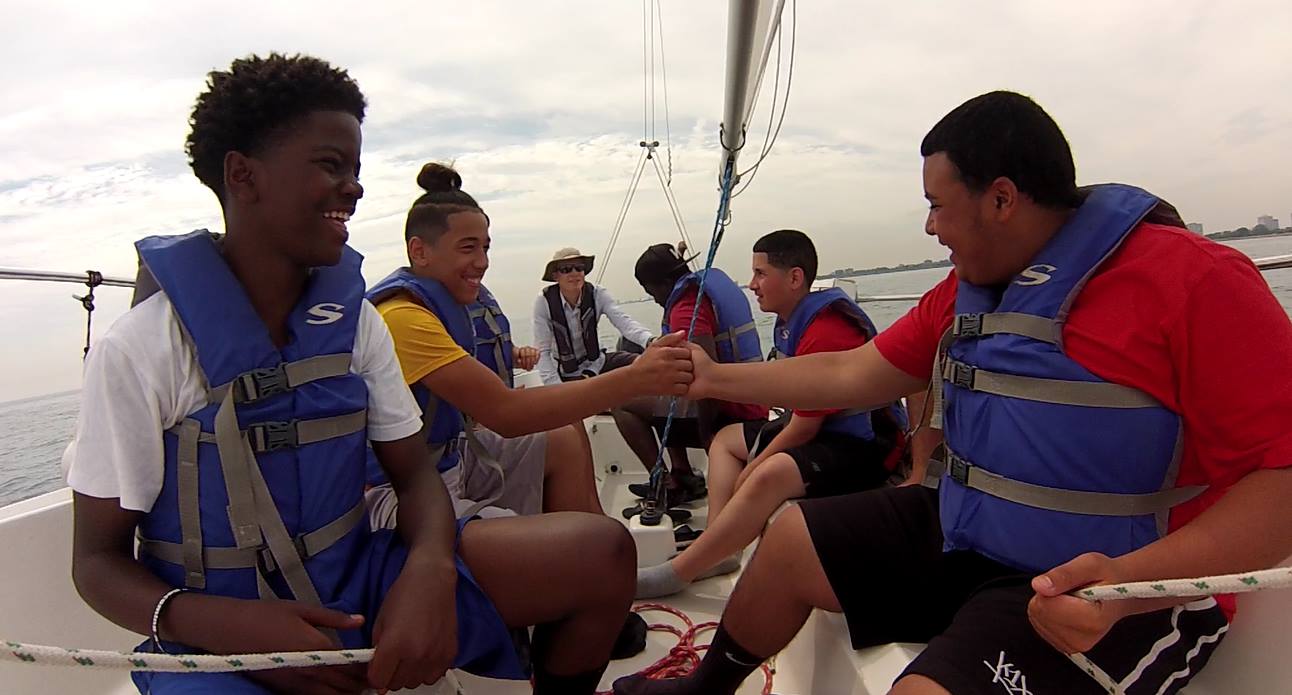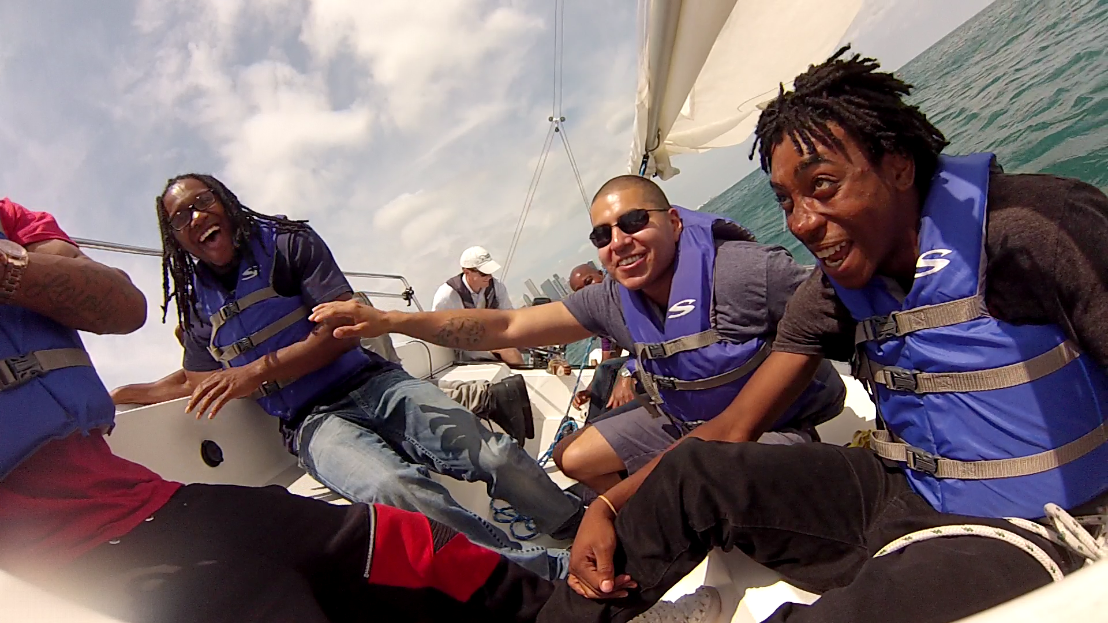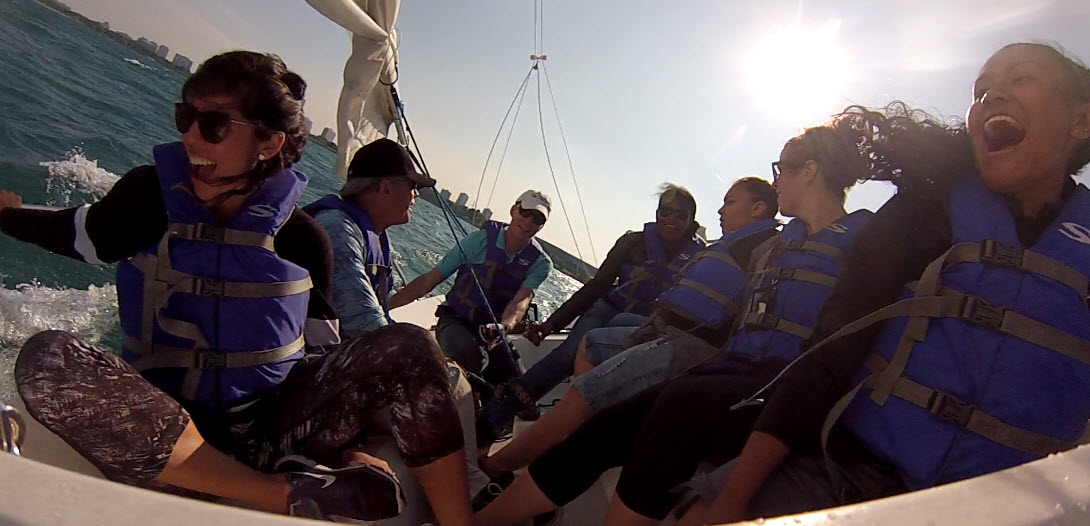 Image Credit:
Matthew Bowie (https://matthewbowie.com/)
Getting in touch: VoyageChicago is built on recommendations from the community; it's how we uncover hidden gems, so if you know someone who deserves recognition please let us know here.