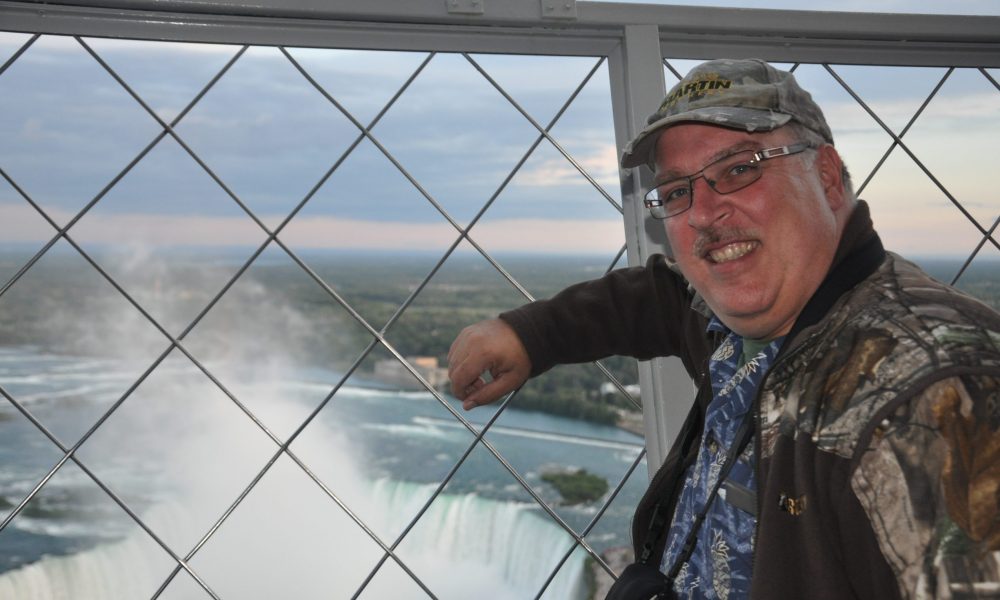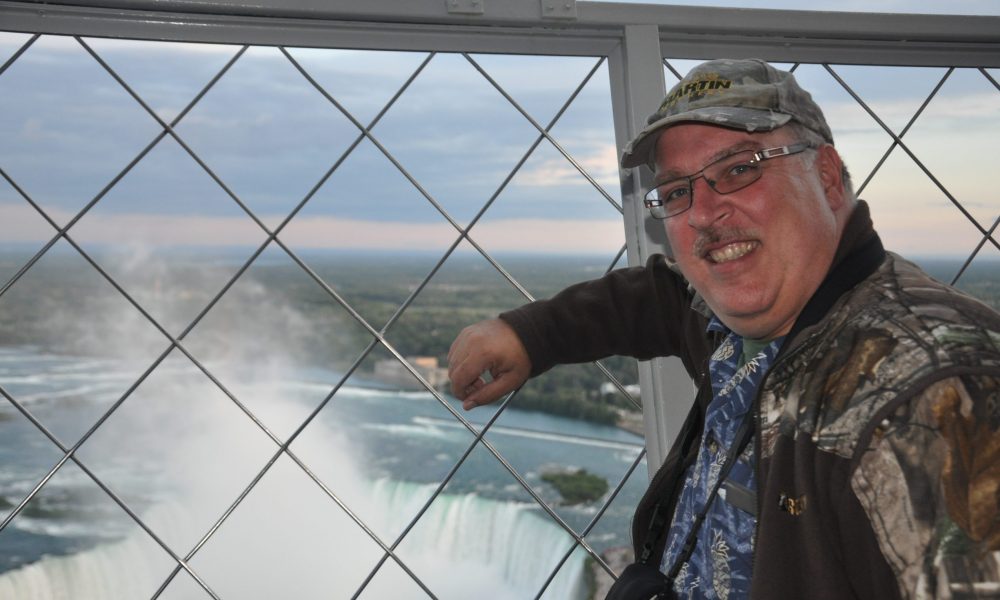 Today we'd like to introduce you to Donald Martin.
Thanks for sharing your story with us Donald. So, let's start at the beginning and we can move on from there.
I was working at Clyde Federal Savings & Loan as a teller in the summer of 1977. One day the Chief Appraiser asked me if I would like to learn the Appraisal business. He told me I would learn about Real Estate and be the "eyes and ears" of the organization. That I would get to see many different types of Real Estate, from the smallest of homes, to the largest I could imagine. I didn't know what to make of it all, then he told me I would be able to get out of the office multiple times a week. That was the part I liked hearing best of all and with that I agreed. I didn't quite realize it yet, but when I was a small child, my father was an Appraiser, my grandfather long before and my great grandfather dating back to 1914. I didn't know at the time that this would be a 40 year journey to where I am today. No sooner did I begin my journey but the impact of high interest rates during the Carter administration hit very hard. Interest rates were double digit, hitting as high as 16 to 18%. In 1978, seeing business very slow, I made a decision to go back to school and attended college working part time during summers and holidays in the Appraisal Department until 1982. For a brief time, I was in the Marine Corps and was injured state side at Camp Pendleton. It was a short roughly four months and I then returned and began work again in the Appraisal Department at the Savings and Loan. Through professional meetings with the Society of Real Estate Appraisers, meeting many of my peers, I began moonlighting and free lancing doing Appraisals for other Lenders and private clients. During that time in 1984 I married. In early 1985, I went to work for a private Appraisal firm in the northwest suburbs of Chicago that introduced me to many more clients and worked in a large office with Appraisers covering many different types of property throughout the Chicagoland area and collar counties. At the same time, I continued development of my own business moonlighting where I could. My family was growing, by this time I had two young daughters, trying to take care of my family and keep a roof over their heads fueled my drive to work. By 1987, one of the lenders that I worked for on my own had a Chief Appraiser that left and began his own private practice, actually extending his moonlighting that he too was doing. My third daughter was born in 1988, which again drove me to work as hard as I could to provide for my family. I worked with him till early 1994. During these years, I continued to take residential classes, followed by commercial classes to continue to expand my knowledge base and my ability to Appraise many different types of properties. I was blessed by many of the people that I worked with and that I knew in the business from professional meetings as a knowledge base to learn from. In 1994, I set out on my own, as my client list had grown and no was more than adequate to support me. Because of my prior associations with different Appraisal offices and professional organizations, I was able to find Appraisers to work with my small company and at that time the Real Estate market was doing very well, my Appraisal business expanded doing business in 6 states.
In the late 1990's the business had a couple of "hiccups" and I found I had to re-invent myself. For years I had been working 100 to 110 hours a week. I was spread very thin, working far too many hours. We cut back our area of coverage and went from having 27 part time Appraisers in the mid 1990's to about 15 and cut our territory down to 14 counties, across three states. In 1999, I was asked by one of the local colleges to teach professional Appraisal classes. One of the many things I have learned teaching Appraisal classes, is that it is a way to give something back to the profession that has given me my life's career, to pass on the knowledge that was given to me. I have several certifications and designations, including the SCRP, RAA, GAA, CDEI and AQB Certified USPAP Instructor. I am a Certified General Real Estate Appraiser in Illinois, Indiana and Wisconsin, as well as holding both an Appraisal Instructor License and Real Estate Instructor license in Indiana.
Along the way, I also found I was learning from the students. Over the years I have taught for 6 different schools and participate in the development of classes and courses, both for brick and mortar locations and on-line education. Some of the students I have taught over the years have ended up working for me. Every student that comes to class, brings a knowledge base with them, I learn from them, we learn together. Teaching forces me by choice to read much more than I would otherwise to continue to advance my skill set. I have been blessed to be able to teach courses and continuing education from Residential entry level thru advanced discounted cash flow analysis.
The Appraisal business has evolved incredibly over the years. Today, I continue to teach for one of the schools, the Indiana Real Estate Appraisal Association run by Greg Archer, MAI, SRA based in Terre Haute, Indiana. Over the past decade, it was very difficult to survive in the Appraisal business. We lost roughly 40 to 45% of the Appraisers in the business. Most of the loss was at the entry level, but was still a severe loss at each of the licensing levels. The loss of the Appraisers in the business, helped those of us that hung on to be able to survive, with the very limited business that was available. In the last 2 to 3 years we are seeing the business bounce back some, but it has a long road to go to where it once was. We now have roughly 10 Appraisers doing Commercial, Industrial, Residential and a variety of Special Purpose properties. I would be remiss, if I didn't tell you that watching the struggles throughout this great nation, by the vast majority of us that have been impacted by the recession, that while many areas are doing quite well, there are many areas that are far from recovery. I am blessed by clients, a team of Appraisers, my family and friends, and most of all my God, that has blessed me in my struggles to continue to be in this business.
Overall, has it been relatively smooth? If not, what were some of the struggles along the way?
A smooth road? As, I've alluded to there were bumps in the road. Multiple bumps in the road. In the late 1970's were the double digit interest rates. The business was decimated at the time. No one could afford to get a mortgage. People were buying homes "contract for deed" where the seller often continued to hold title, till the buyer could afford to get their own mortgage. Those were hard years, but luckily I was young at the time and made the right decision to go to College and work in the Appraisal business part time where I could. In the 1980's, we watched the demise of many Savings and Loans. By act of Congress, as a result of the S & L bailout, a law called FIRREA was passed. The Financial Institutions Reform, Recovery, and Enforcement Act of 1989 (FIRREA), known as the Savings and Loan bailout bill, turned the Appraisal business upside down.
By this Federal act, all states were required to create licensing of Appraisers. States were given 3 years to pass licensing in their respective state and States like Illinois were granted an extension.
As I recall, the extension in Illinois was 6 months. By 1993 we were all licensed by the State of Illinois. By this time, I had 16 years in the Appraisal business under my belt, an array of residential and commercial/industrial discounted cash flow analysis classes, along with the experience of having Appraised many types of properties. Because of the skill set from my courses/classes, my peers, 16 years in the business, and many types of properties, I had only to apply for licensing and take and pass the state exam for the highest Appraisal license offered by the State. I was blessed by good instructors and many good peers along the way and passed the exam on my first attempt. In the late 1990's the Real Estate market seemed to take a big hiccup, this was when I cut the size of our Appraisal staff in roughly half and reduced our area of coverage to a small part of 3 states (Illinois, Indiana and Wisconsin). With the recession over the last decade or so that we went through, it was a struggle to find work and keep the bills paid. The Appraisers working for me were very loyal and waited patiently for long periods of time to get paid. We held on by our finger tips. At the same time as the housing recession, I had my children in college. During this time five years ago, my father, one of my mentors who was also an Appraiser at one time passed away, shortly after my father passed away, four years ago, my brother became ill with Multiple Myeloma and three years ago (2 years to the day that my father died and 3 days after my last child graduated college) I was told I had AML (Acute Myeloid Leukemia). From my hospital room, which I cumulatively spent about 57 days in over a 6 month period, I continued to work and look over the work coming in and going out to our clients. Every day from my hospital room, I got up and worked as many hours from my lap top as I could. During the first week of my first hospital stay which was 27 days long, I had chemo around the clock 24 hours a day and during the first three days received two different kinds of chemo simultaneously. Over that 6 month period, I worked all but 4 days, which included the day before they did an appendectomy on me, the day they did the appendectomy and 2 of the days I had fevers over 103 degrees and a blood infection from a low white blood count down to 0.1. I was blessed to have family, friends, peers, Appraisers working for me, my church and many others that prayed for me and helped me physically and financially through these days. I prayed much and tried to stay motivated, in the hospital at University of Chicago, I would walk the halls nearly every day from 1/2 to 1 mile a day. Part of the time, I was in the hospital there was a scare with ebola. A couple of patients were being quarantined on the same floor (in isolation). With relative no immune system, I was in deep fear of the possibility of infection. The treatments were successful, but there were multiple problems. My AML responded to the chemo and I was found to be in remission. 38 blood transfusions, 13 platelet transfusions, 10 bone biopsies, fevers three times, four different rounds of chemo, a liver biopsy, a biopsy during a colonoscopy, an appendectomy, abscess on my back, an abscess tooth, a blood infection, multiple fevers, the loss of all my hair, my eyes turned black and blue. Still, I was blessed. my body went through a lot, but I was in remission early and still am. My brother, John whom I miss was not so lucky and passed away from his cancer last year, with my father in-law also passing away a few months earlier.
There were other struggles along the way, struggles many of us have to get through life, in the first couple of years when I was first married, we had a still born, a year or so later we had a flood and had 7 feet of water in our home. Perhaps those struggles, along with my brief training in the Marine Corps prepared me for the struggles of the worst real estate market in my lifetime coupled with the worst health issues of my life. I firmly believe in the power of prayer and God's answering that I have gotten through these difficult times. My health now is fairly good and I lost about 60 pounds during the time I was so sick. When you are getting chemo, who wants to eat when foot tastes like eating metal flavored cardboard? The Appraisal business overall these years has continued to evolve, in 1977 we did an Appraisal on a 5″ X 8″ card, the drawing of the home was on that same card along with one Polaroid black and white of the property. Today, reports are easily 20 to 30 legal size pages long for residential single family homes and commercial assignments can easily be 100 pages long or longer. Some clients naively think that because of computers everything should be faster, cheaper and easier. That would be true if we were still producing that 5″ x 8″ card, but not so because of the documentation we now produce. Appraisal Reports include far more information and take far longer than ever to produce. The forty year road to where I am today, has been a long road, I have had to continue to reinvent myself. I have had to continue to learn and re-learn new technologies as they continue to become available.
Before we used PDF files to electronically deliver our Appraisal Reports through the internet, we physically printed our Appraisal Reports and to get them delivered. I used UPS, FedEx, the post office, my wife, my father in-law, myself and occasionally some of the Appraisers that worked for me to get them to our clients. My first digital camera in the early 1990's was made by a company called Dycam in California that cost $1,200. Today you can easily get a better camera for about $50. Similarly, a flatbed legal size color scanner in those days was over $1,000. The cost of technology, the cost of education, the cost of licensing, the cost of equipment, the cost of professional liability insurance and yes, the cost of health insurance are major hurdles, major struggles. I've paid my own health insurance for decades the cost of which has been a major hurdle. Those that work for companies that provide them with this benefit often do not understand the difficulty for those of us that are self-employed that struggle to have adequate health insurance. The cost of health insurance and trying to find quality health care with that insurance continues to be the number one struggle at present for many of us. Being self-employed and running a small company for myself and the Appraisers that work with me is huge struggle.
The aging of our profession is another struggle, more than half of the Appraisers that work with me are now over 65. The number of Appraisers retiring and that have left the business for other reasons over the last decade is far, far more than the number that have come into it. The cost factors, the training and the liability associated with bringing new Appraisers into the business is a hurdle very difficult to overcome. The cost of an Appraisal lags far behind where it should be. In the coming years if we are to attract new Appraisers into the business, under current requirements the cost of an Appraisal will easily need to double. I have three daughters with College degrees that have sought other careers as a result, none of which are interested in entering the Appraisal business. This is tough for me, as someone in my family has been in the Appraisal business for 103 years.
MartinAppraisals.com – what should we know? What do you guys do best? What sets you apart from the competition?
We have been very blessed by the knowledge, education and experience our Appraisers and myself have had. As such we have had a wide array of properties. Our residential properties have included homes as small as a one car garage (about 200 square feet) and in excess of 29,000 square feet for a single family home. The 29,000 square feet did not include the basement with the indoor pool or the 12 car garage. I personally Appraised about 8 or so Frank Lloyd Wright homes in the 1980's and 1990's. We love to do small to mid-size industrial, commercial properties and have done apartment buildings from small two flats too several hundred units. We've done land development Appraisals (land only) and entire subdivisions for proposed subdivisions along with all the proposed houses and condominium developments. We've done houses of worship (churches), schools, restaurants, office complexes, store fronts, and many others. We cover the entire city of Chicago and several surrounding counties that include Cook, DuPage, Grundy, Kane, Kankakee, Kendall, Lake, McHenry, Will and others in Illinois on a case by case basis. We also cover Lake and Porter County in Indiana. We are blessed because the average Appraiser has a couple of decades or longer under their belt that work for MartinAppraisals.com. As I mentioned I've done quite a bit of teaching over the years, well over 100 classes and courses. I've also had opportunities to speak at a variety of conferences regionally and nationally over the years, as well as speaking for small groups for some of my clients over the years. I've also written about 29 articles published in various trade journals, been quoted in the Federal Register, newspaper, my peers and been on the radio a couple of times. By these experiences and my preparation for them, it has given me an opportunity to give something back. Some of our clients come to us, because they know we have tackled some very difficult and unique assignments over the years. We have been blessed with a client based, that usually understands more time, and yes more fee is necessary to tackle and complete the more difficult assignments. I make a point to try and help anyone that calls my office to the extent I can. I have had many students come to me over the years and ask for guidance.
It is an honor to help them, I am blessed that they would ask me and there are so many countless individuals that have helped me. As a company, I am very proud of the Appraisers that work for me, because I know the many challenges of assignments they have had, many of their life's issues along the way and the perseverance they have to stick with the business. We are set apart from some of the others because of the mindset we have to always do the right thing, and if our clients can't agree to allow us to do that, then we can't help them. We have probably lost more clients than many of our competition has even had as a client, because we refuse to be biased. Bias is sometimes just a seemingly simple thing, like ignoring the need for an obvious significant repair.
More than a few clients over the years have pleaded with the Appraiser to not report the need for a repair or to not reflect the correct opinion of value. Those kinds of clients go someplace else. Even with The Financial Institutions Reform, Recovery, and Enforcement Act of 1989 (FIRREA) (the Savings and Loan bailout bill), the more recent Frank Dodd Act and other laws designed to prevent these things from happening, there are still attempts by some clients to try and get the Appraiser to violate law. Recently, I was approach by a tax consulting firm that wanted to hire us to do Real Estate Tax Appeals, they promised a lot of work, but their requirement was that we shouldn't do the Appraisal unless we could guarantee a reduction. That kind of Appraising is illegal. That kind of requiring would reward the Appraiser to be biased. In our business that's illegal.
When we accept an Appraisal, our clients have to know, the answer is whatever the market tells us.
We do not make the market, we are trying to interpret it. The data in the market place tells us what the answer is. Our work today, more than ever is heavily reviewed. I tell all of our Appraisers, pretend like I am looking over you should and several other of the best Appraisers you know, if they would be in agreement with your work, then good, you've done the job, if not keep working till you can feel that way.
Having spent 40 years in the business, with our family in it for four generations, 103 years, I have a special sense of pride in what we do. This is my life's work, I am blessed by God to be able to do it and thank him for it, multiple times a day.
What is "success" or "successful" for you?
Success? I will let my clients decide on that and the Appraisers that work for me and those that know our work. My criteria would be that other skilled Appraisers can look at our work and understand and agree with "the story." Every Appraisal Report is a "story."
We write our reports so the client can understand what we see, what we know, what we hear, relative to the specific property and the market that it is located within at that snap shot in time.
Not every client really seems to care, but today many of them do, sometimes all their looking for is a number on a page, but we write our reports for the client to be able to intimately understand the property we are Appraising. I was taught many years ago, by one of mentors, John Hobin, SRA, RM, that we are the "eyes and ears" of the client. Presumably many of our clients know very little specifically about the individual property we are Appraising and it is our job to explain it to them.
Today's Appraisals are far more than just indicating an opinion of the value of the property, they are "risk analysis tools." We need to define clearly the risk associated with each assignment. The amount of money I make or others doesn't impress me. I've known some really good Appraisers that didn't make much money. I have also known some Appraisers that made a lot of money and their work product was not something I would want to be a part of. The number of Appraisals an Appraiser can do and the amount of money they are making is not an indicator of their skill and competency as an Appraiser, they may be considered by some as a good business person, but that does not make them a good Appraiser. I will leave the determination of my success to my clients, and hope that my peers can see I have tried hard to give something back to the Appraisal industry and put more into it than I took from it. The help and prayers of my peers and so many others have made this happen for me.
Pricing:
Market Value Appraisals on Single Family homes start at $425, depending on the specifics, luxury and larger homes could be well over $1,000.
Small Commercial properties typically start in the $5,000 + range
A small 2 to 4 unit apartment building typically starts around $700 to $800. Mixed use is a commercial assignment and is quoted on a case by case.
Contact Info:

Image Credit:
Donald Martin
Getting in touch: VoyageChicago is built on recommendations from the community; it's how we uncover hidden gems, so if you know someone who deserves recognition please let us know here.