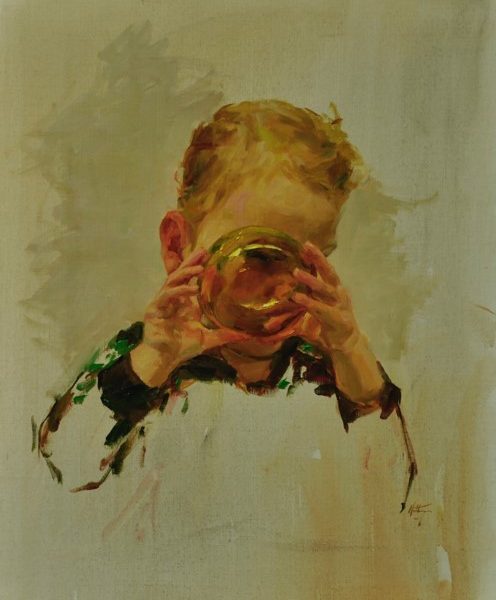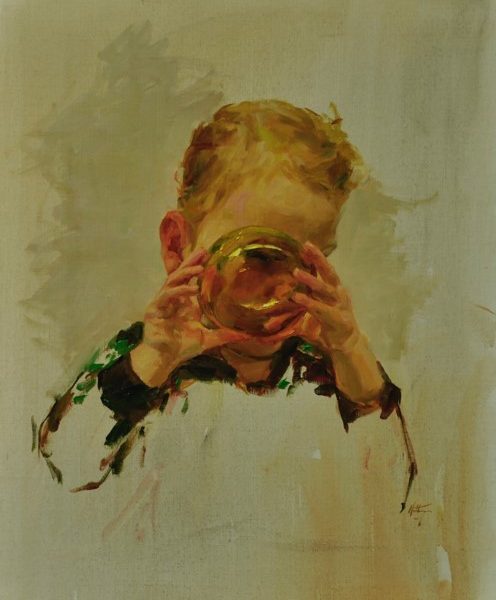 Today we'd like to introduce you to David P. Hettinger.
Every artist has a unique story. Can you briefly walk us through yours?
Started drawing cowboys from television in the late 50s, then pretty girls in the 60s. Discovered one could do art for a living so off to the American Academy of Art in Chicago where I discovered one could paint just about anything they chose to paint and make a modest living. Got into a gallery on Oak St., while in art school, where I learned the business side of Fine Art. Welna Gallery moved from Oak St. to Michigan Ave. and me to New York to study art there from two fine artists represented by Welna Gallery.
Refined my skills in New York and began finding my style while there. Learned about life in New York, like the ladies on the first floor of my building were all call girls, which is different than being a hooker. I'm sure that was not what the gallery intended I learn. The Civil Rights movement was going on then along with Gay Rights and anti-War marches. New York was an interesting city for me. I was wise to the ways of the world.
Three years in New York was followed by a year in Taos, New Mexico where 10,000 hips had moved to. The locals' lifestyle did not take to the flower children with their free love and public nudity. A number of flower children were shot during that period. Carrying a gun wasn't for me so I moved back to Illinois.
Please tell us about your art.
I simply like creating art that relaxes people. There is enough bad news coming into one's life. I saw the riots in New York and in Chicago first hand. A Chinese model I love to paint lost all his beautiful customs during the riots in Chicago. And being in my 20s, I love doing nudes of pretty girls. I have since moved on from that period of my art career. I still love painting beautiful women but now I like telling a bit of a story through my art. Many of my girls are studying in my paintings. Some have gone on to become lawyers, accountants, and business owners. I still like believing my art lifts people's spirits at the end of a hard day. One collector told me after a day of defending thugs he likes sitting in front of a pond scene I paint with a martini planning out his next fishing trip.
I use life models mostly so I get to know my models quite well. I insist on them telling me about themselves while painting. I have learned about different types of lawyers, one model went onto corporate law while another is a state prosecutor. From them, I learned about the rights artist have dealt with galleries. I learned how to be more business-like from a business major.
I love sketching people when I am out and about. Men repairing potholes, workers beautifying the city are some of my subjects when out sketching, kids planning devious things in the parks I go to, homeless men with stories to tell are a few of the people who end up in my sketchbooks.
As an artist, how do you define success and what quality or characteristic do you feel is essential to success as an artist?
I have always kept up on world events. While in New York with no TV to turn to I read Newsweek and Time Magazine from cover to cover every week when I could afford it I read the New York Times from end to end. I've never missed voting in any election I am eligible to vote in. I still read as many newspapers and Time magazine and watch PBS every night.
The role of an artist is the same as it has always been. There is an artist with different goals though. I march at rallies but my art is void of contravity while other artist works carry a message of the present day problems. I donate what I can to different organizations that help the homeless, sometimes, with cash sometime with a painting.
I am a tree hugging liberal. I hate seeing kids being killed on the news and I hate seeing animals being kill so someone in China can get an erection. I hate seeing the EPA being reduced to a powerless branch of our government. I remember SMUG and a river catching on fire in Cleveland and I remember Love Canal. It affects my art I am sure of, but I need to push on to keep from becoming one of those I now help.
How or where can people see your work? How can people support your work?
The Proud Fox Gallery in Geneva Illinois, The Marshall Gallery in Scottsdale, AZ.
Principle Gallery in Charleston, SC, Hyde Gallery in Springfield, MO.
Rose Renee Fine Art online, Total Arts Gallery Taos, New Mexico.
My website hettingerstudio.com.
They can support me first by buying my art, but just taking the time to look at it can help.
Contact Info:
Address: David Hettinger Studio
50 east Galena Blvd
Aurora, Illinois 60505
Website: hettingerstudio.com
Email: hettingerstudio@gmail.com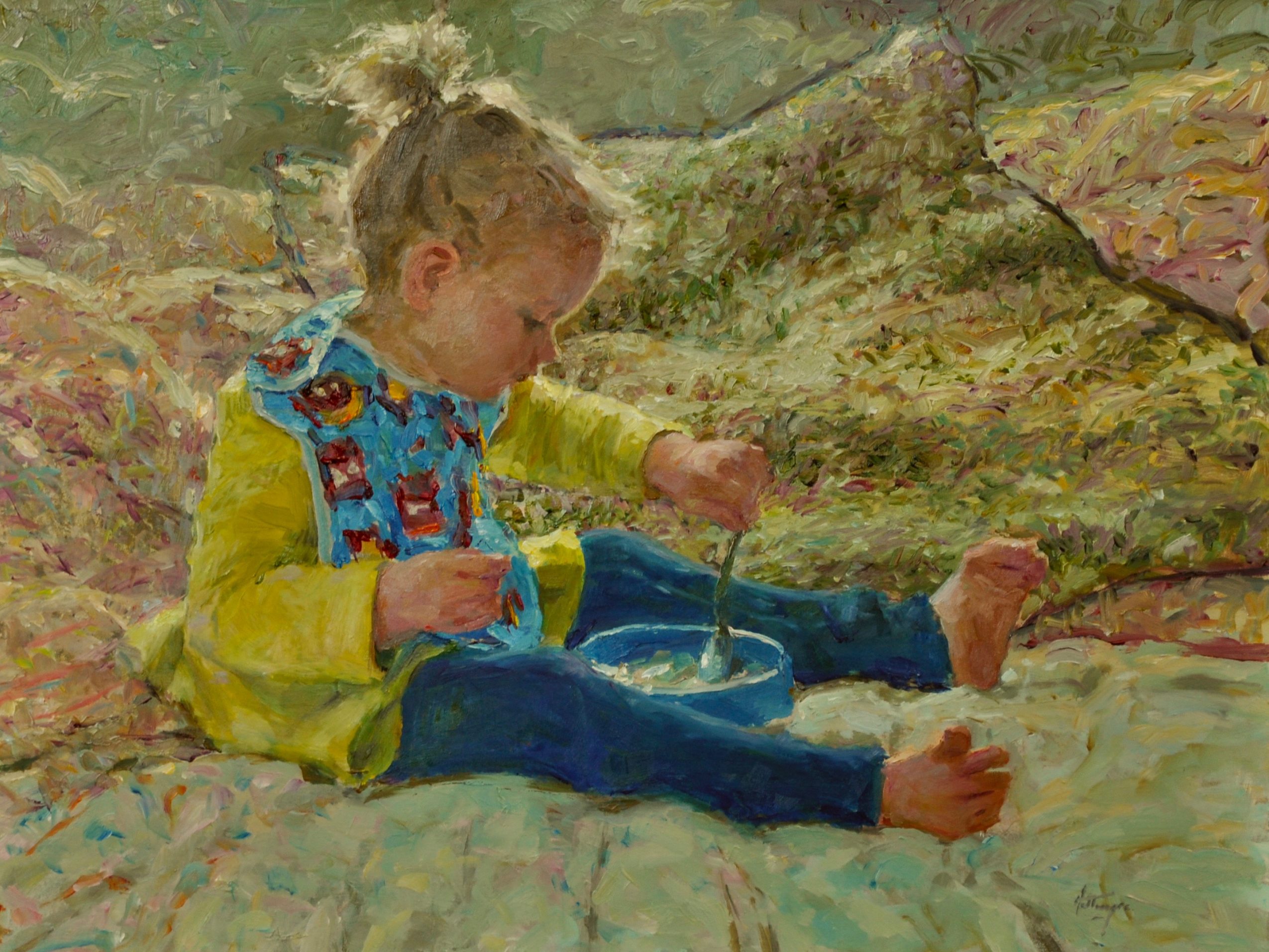 Getting in touch: VoyageChicago is built on recommendations from the community; it's how we uncover hidden gems, so if you know someone who deserves recognition please let us know here.