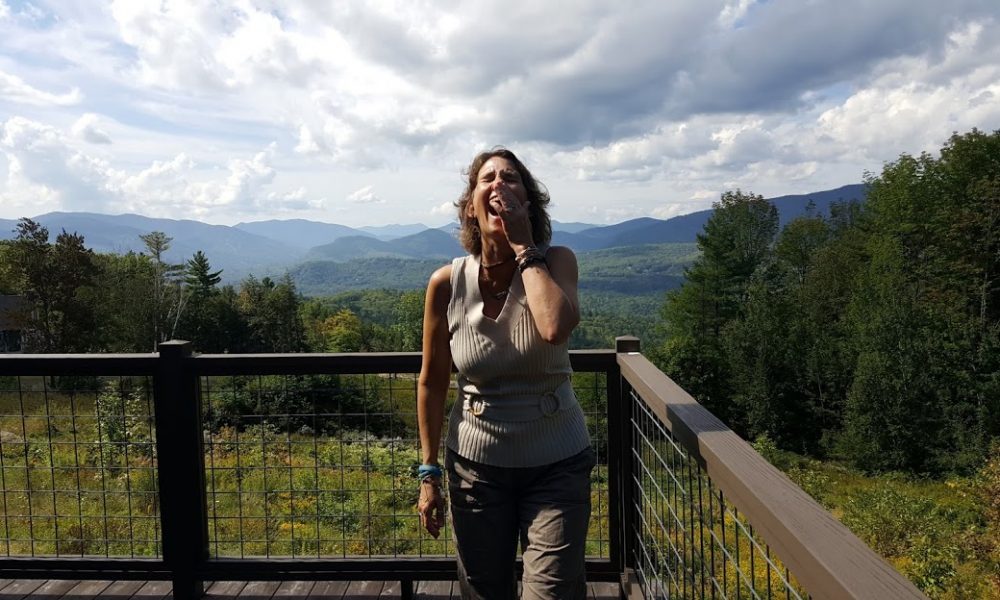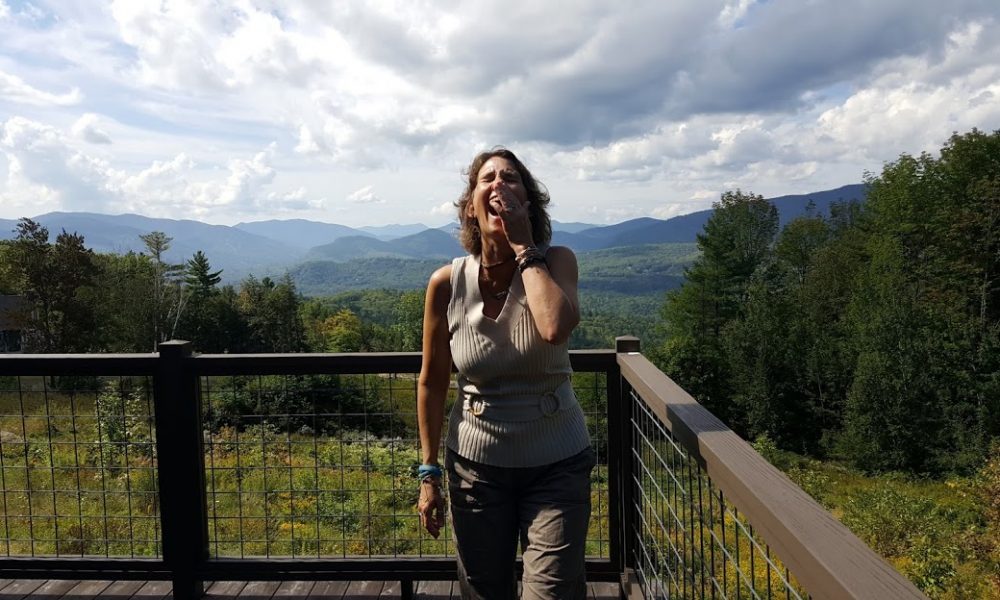 Today we'd like to introduce you to Cynthia Kanner.
So, before we jump into specific questions about the business, why don't you give us some details about you and your story.
My path to 2018 is a history I really like looking back upon…my professional journey began in Washington, D.C., where I was born actually, when I was hired by The World Affairs Council of Washington, D.C. I was fortunate to secure an internship my senior year at Duke University, which took me to the Nation's Capital after graduation. Toward the end of my summer teaching (as part of a public policy class), I made a phone call to the Council at just the right time – they were hiring! A great phone conversation led to an interview on a Monday and I started working there soon after in September of 1987. Back to a little history – I caught the international bug when I traveled to Norway when I was 16 and then to Europe with a wind symphony when I was in high school (I play the flute, although prefer improv and blues over classical and just started playing Navajo flute). I loved meeting people from all over, creating lasting friendships and just bringing my world on this planet a little closer to others. I studied for a semester in Austria with the Duke Wind Symphony and when I returned to North Carolina, I discovered an awesome major called Comparative Area Studies (now called Comparative International Studies). So, my dream was to work for an internationally focused organization in Washington…a dream that came true. Through my eleven years with The World Affairs Council, I was able to be part of an incredible non-profit that helped educate the public about different countries, U.S. relations with countries from all continents, and global issues that affect us all. I was able to take our members on study tours around the world…to Morocco, Vietnam and South Africa. I had a chance to work with DC area students and teachers on an international focus in the classroom and met some amazing people who spent their careers in diplomacy and public service. Lasting memories of adventures with wonderful people and connections with other humans from vastly different places is so rewarding and I still enjoy looking back at photos from trips overseas. One photo that I keep in my home office is of a group of Vietnamese kids gathered around me laughing – heads thrown back in joy (they had just plucked my first gray hair from my head, but what really made them laugh harder was when I placed it in my pocket to keep.) Through my work in DC, I met wonderful people and made lasting friendships. I still exchange holiday cards with former board members to this day. In 1996, I met a guy (my husband since 2000) and in 1998, I joined him in Flagstaff, Arizona – a place new to the both of us. When I left DC, I was Executive Director of The World Affairs Council and felt leaving when I was so happy was a perfect time to go in an odd way. Once my feet were on the ground in the pine forests of Flagstaff, I job hunted through the local papers and landed an amazing position at Lowell Observatory, where Pluto was discovered, which was not exactly international relations, but I thought to myself, "well, I love the world, the Earth, and that is part of the solar system!" I worked for the Director at the time, Bob Millis, a native of Illinois, and although I was there for a very short period of time – just about two years – the life-long friends I made, my wedding day on a mountain top, and my growth professionally by becoming Director of Communications for the Observatory, made for a very impactful and memorable 24 months! When my husband's visiting professor position in the physics department in Flagstaff (at Northern Arizona University) came to an end, a national search for his next job ensued, which brought us to The Land of Lincoln. Fortunately, Lowell Observatory did not replace me for six years and I had the great fortune of telecommuting! I even had a chance to return to Mars Hill a few times for work, with babies in tow at a certain point. But, in 2006, the observatory decided to bring the work back locally, so I decided to look for similar work, editing a newsletter, for a non-profit, in McHenry County, IL. I was already a member of The Environmental Defenders of McHenry County (called the McHenry County Defenders at that time) and sent them a note to see if they needed help…luck, timing, or however it is called, and the answer was "yes." My love of the outdoors, nature, animals and our beautiful, unique planet (unique to our solar system at least), pointed me to organizations that focused on the environment and preservation. I was an editor of the organization's newsletter, called EarthConnect, for ten years, and also did some volunteering. In the summer of 2015, the Environmental Defenders asked if I would work in the office on Fridays as it was closed on that day. I had not worked in an office in quite some time and was spoiled with my flexible lifestyle. But, I thought, this will be really fun and it was…is. In the following year, I worked up to two days a week and then we received a staffing grant from the Community Foundation for McHenry County (then called the McHenry County Community Foundation), which allowed me to go to three days a week. In April of 2018, I was promoted from Outreach Coordinator to Executive Director…twenty years since I held that title in Washington, D.C. I work with absolutely amazing and wonderful people and have had the chance to connect with so many different residents of this beautiful county (home to Hackmatack National Wildlife Refuge!) from students, to businesses who are green or want to head in that direction, to longtime Defenders' members to new young professional members. I am honored to be in this position and have the opportunity to bring the organization into its 50th year in 2020. I learn constantly from those conservation and environmental specialists that I'm surrounded by and also so proud to be part of an organization that places collaboration with other groups and municipalities at a high level of importance. The more we work together as a community for the health of our environment in our corner of this world, the better the planet will be. So, from global relations to astronomy, to protecting the world's environment, I have been lucky and fortunate to have gone with the flow of opportunities and have always taken the path that simply felt right and wonderful; and one where I'm serving others and making a difference.
Overall, has it been relatively smooth? If not, what were some of the struggles along the way?
The road to this point has been very smooth. I have a tendency to be very optimistic and genuinely enjoy meeting people, listening to them, making things happen and being a positive force in this world. I have met all sorts of people with varying personalities – from Vice Presidents of other countries to the lady who needs hours volunteering to comply with community service requirements. I am always reminded that we're just people and working together is more important than anything. I feel I have been very well-respected and encouraged by others and that is something for which I've always been grateful.
Please tell us about Environmental Defenders of McHenry County.
The Environmental Defenders of McHenry is a non-profit, non-partisan membership and volunteer organization with the mission to preserve and protect the environment in McHenry County. We connect people with the issues while advocating for sound ecological relationships between them and the natural world. We are known for making a real and lasting difference in the area of environmental stewardship and are well-respected by individuals, businesses, other non-profits, and government agencies alike. We advocate for the environment at County Board meetings, city council meetings around the county, and we take pride in building strong relationships with other organizations and are inclusive of all individuals and families who wish to be involved. I think what sets us apart is our unique committee structure – Water & Natural Resource Protection; Transportation; Single-use Plastic Reduction; Recycling; Education; Membership and Fundraising. The committees are run by passionate volunteer committee chairs who lead volunteers on projects in their program areas. We are very proud of the fact that from our organization, in the early days, other groups were formed, including the McHenry County Conservation District and The Land Conservancy of McHenry County. Our work has helped protect wetlands and watersheds, has led to a reduction in single-use plastics, kept Styrofoam out of landfills through a special collection program, and led to the permanent position of a Water Resource Specialist for our county. We advocate for sustainable energy, encourage students to join environmental clubs and we also have fun together through kayak trips, bike rides, and other special membership outings. We even show documentary films and run two reused book stores – one in Woodstock and a new one just opening in Crystal Lake! On top of that, we own our own beautiful eight acres of land in Woodstock, where we are currently in negotiations to place a community solar farm to which our members and others can subscribe for clean energy. We seem to do it all and maybe that's what sets us apart while complementing others at the same time.
If you had to go back in time and start over, would you have done anything differently?
Professionally, I really couldn't have planned this out better than it has evolved naturally and I am grateful to all those who have been supportive along the way. I think about the people in my life and from my past often. I wouldn't mind having a higher degree in the environmental field, but I've been so busy learning while working over the past three decades, I really haven't had time to go back to school. And now, with two boys in high school, we'll have college expenses enough coming down the line soon. I think the biggest lesson in life is to listen – listen to others, their perspective, be inclusive and respectful…and honest and real at all times.
Pricing:
Contact Info:
Address: Cynthia W. Kanner, Executive Director
Environmental Defenders of McHenry County
110 S. Johnson Street, Suite 106, Woodstock, IL 60098
Website: 815-338-0393
Phone: www.mcdef.org
Email: @EnvironmentalDefenders
Instagram: cwkannerenvirodefmc@gmail.com
Facebook: Instagram – environmental_defenders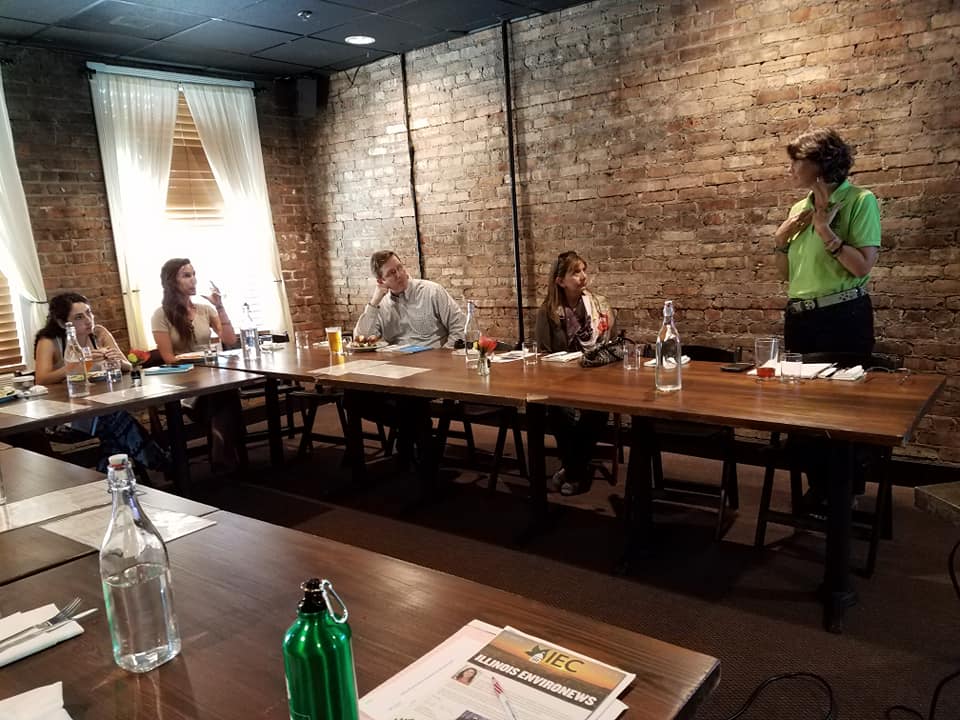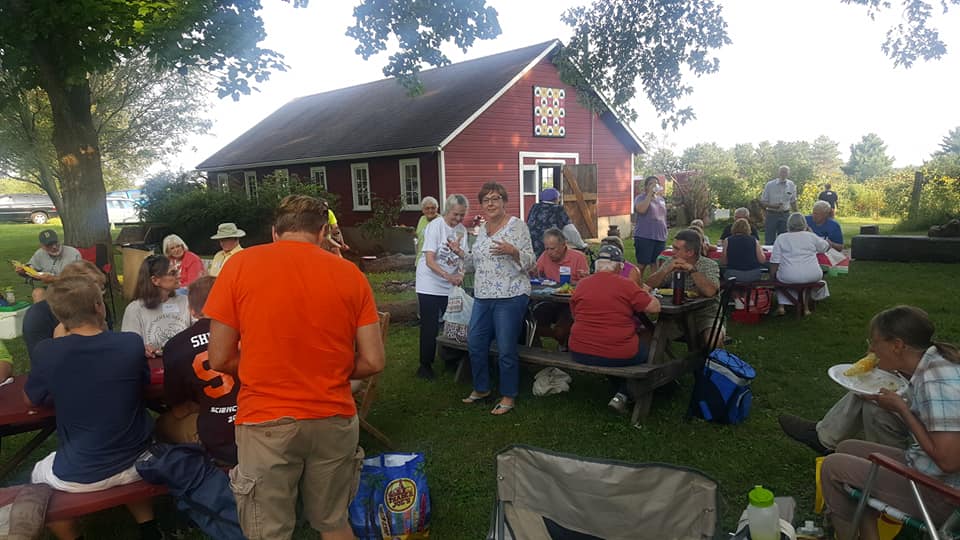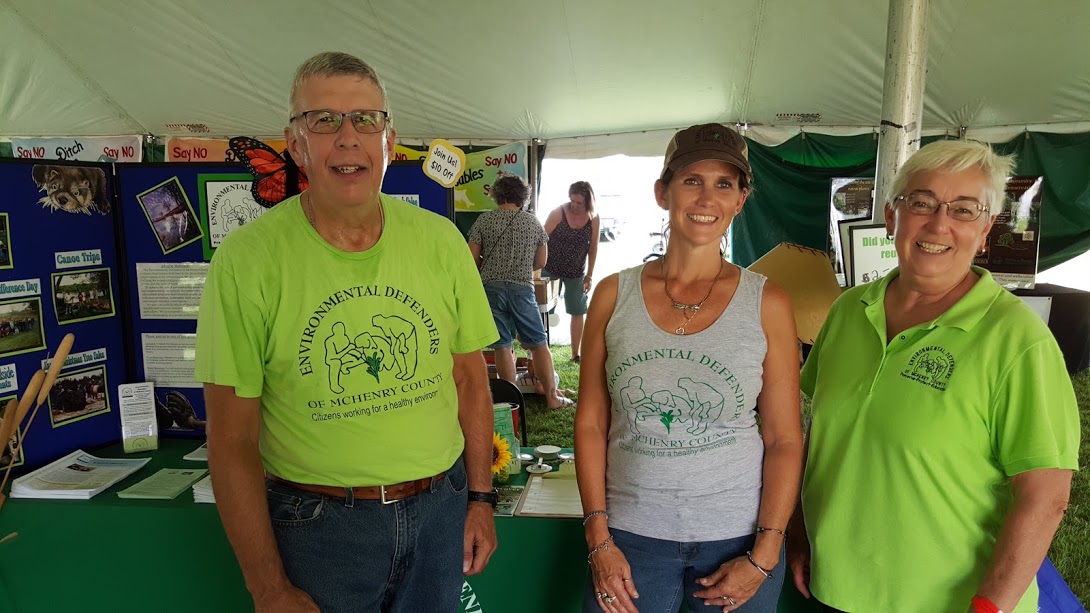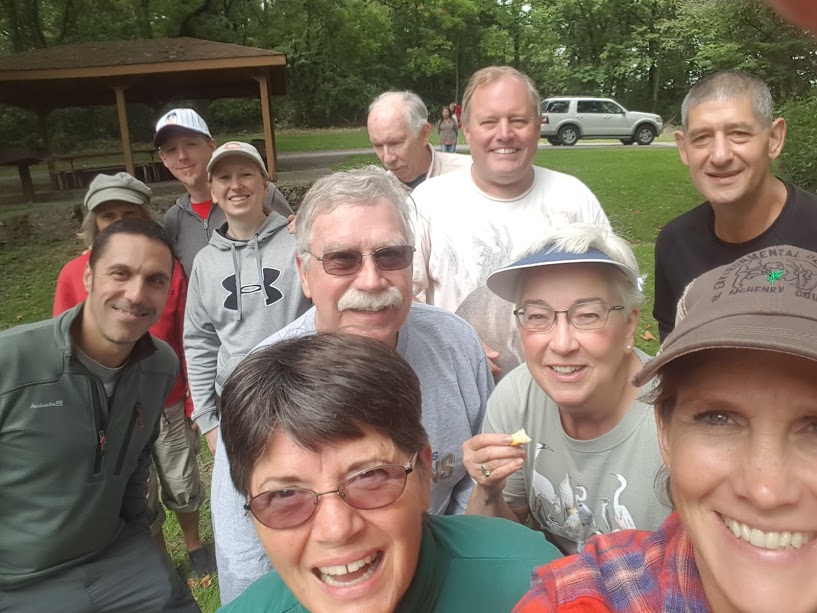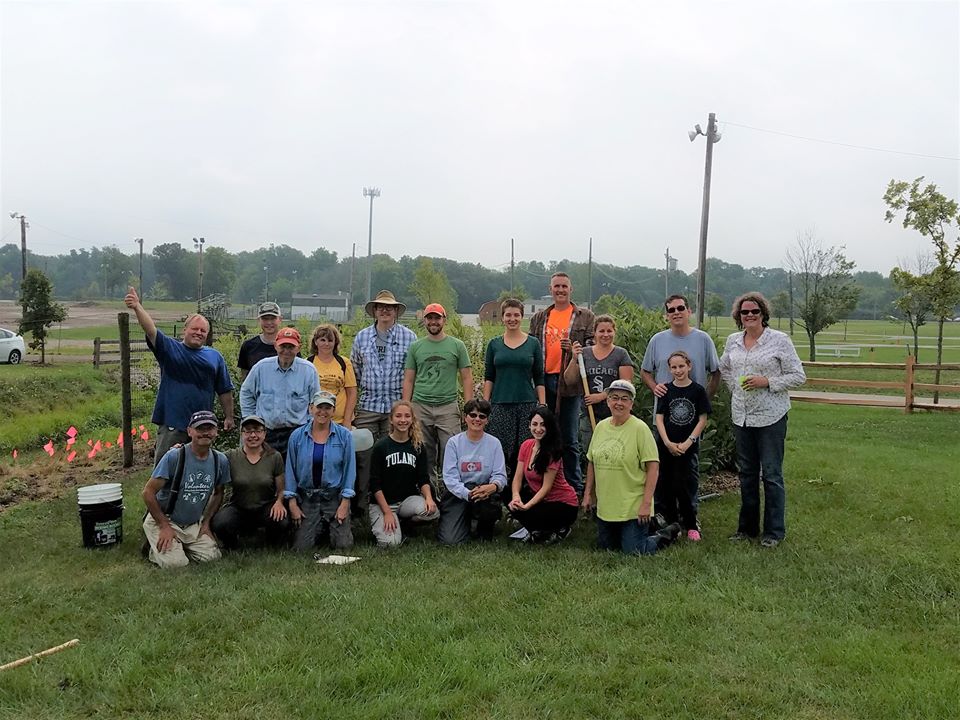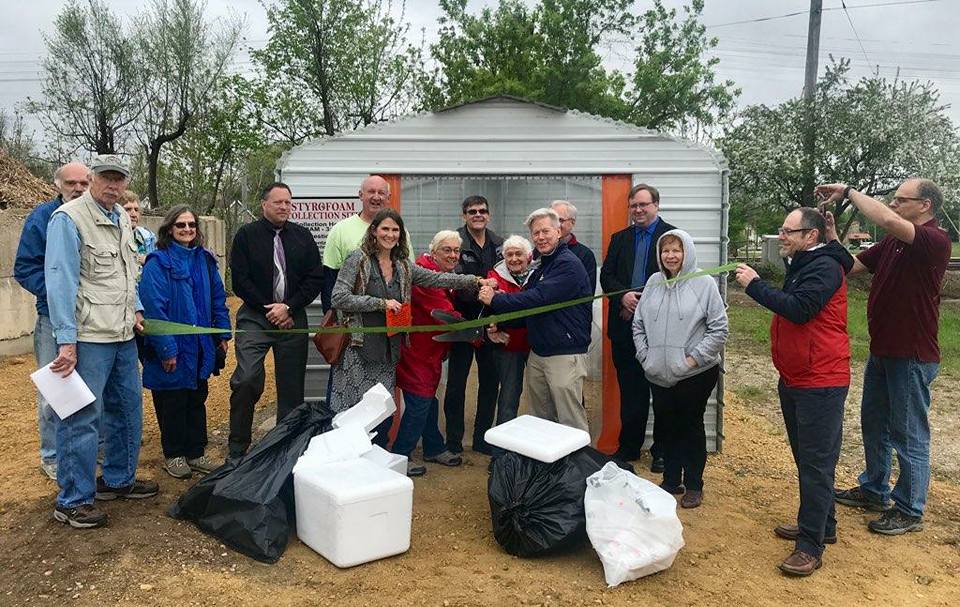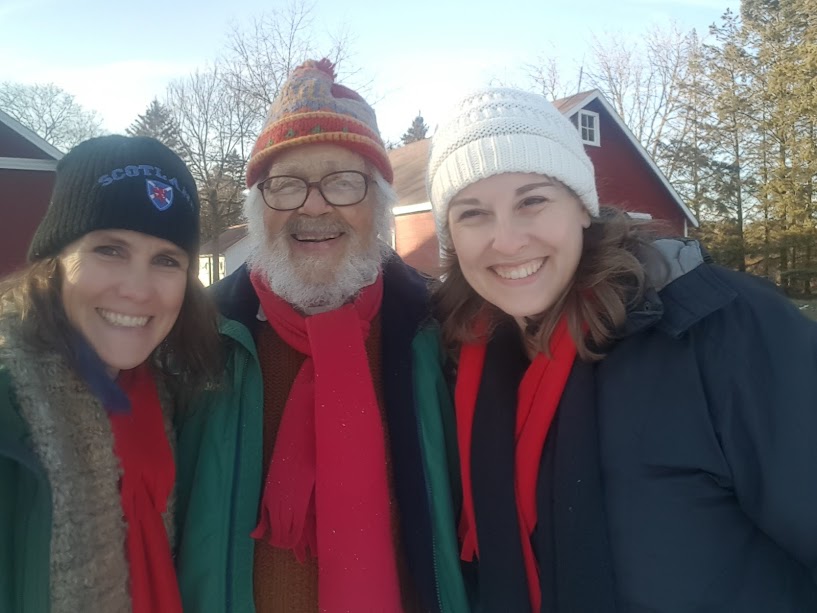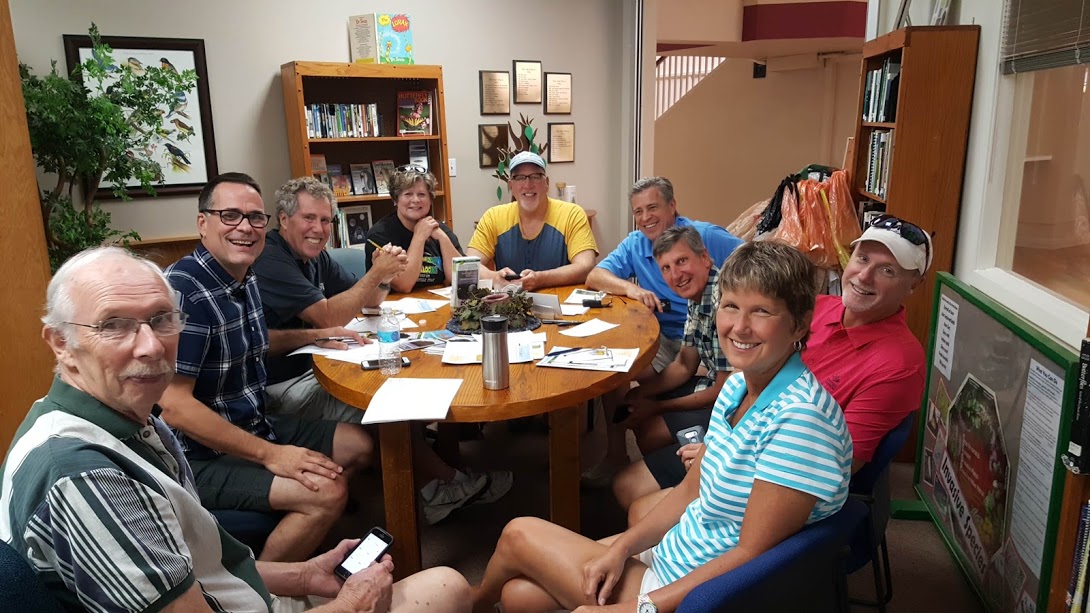 Suggest a story: VoyageChicago is built on recommendations from the community; it's how we uncover hidden gems, so if you or someone you know deserves recognition please let us know here.