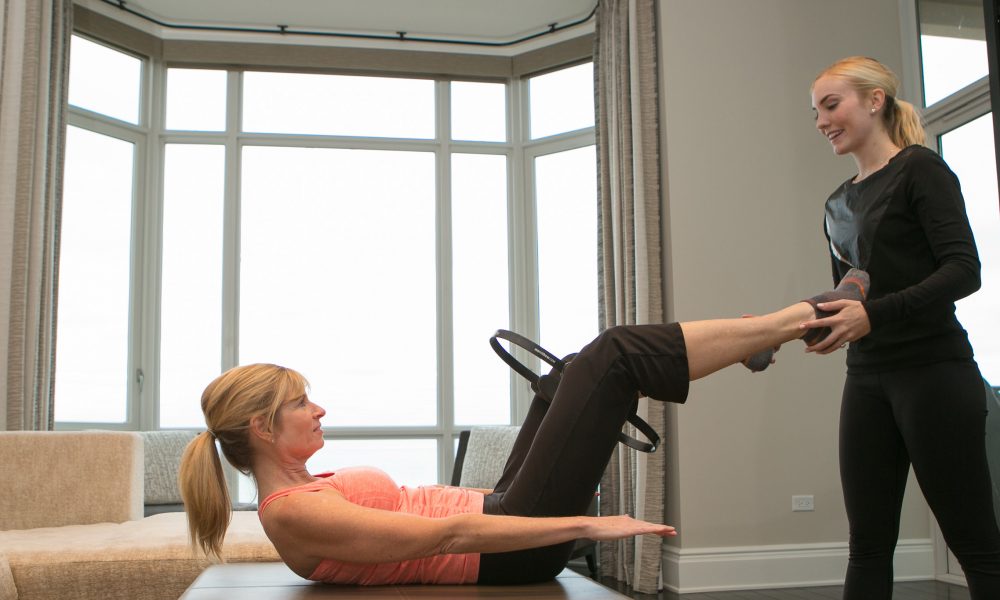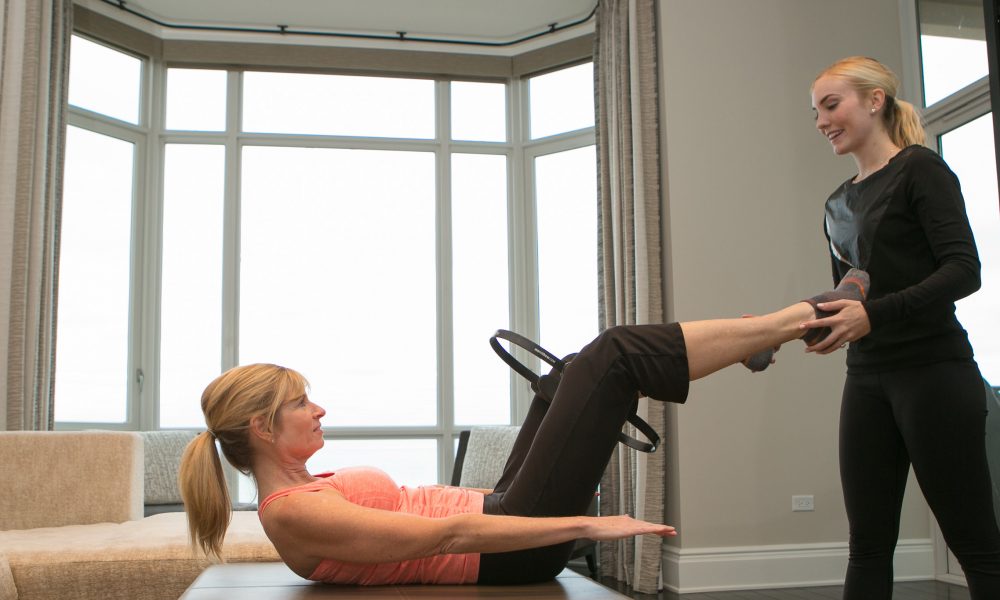 Today we'd like to introduce you to Colleen Werner.
So, before we jump into specific questions about the business, why don't you give us some details about you and your story.
I spent ten years as a professional contemporary ballet dancer, taking a break in the middle of my career to attend The University of Michigan to major in Dance and Kinesiology/Movement Science.
I started LulaFit in 2014 with the intension of changing the way people approached fitness and wellness. My goal was to create a place where busy people could find the time and energy to improve on their health. I quickly realized that I didn't need to create a space at all, but simply provide the tools normal people could use in their home, office or on the go.
LulaFit is designed to empower individuals to take their health back into their own hands. Our team gives people the coaching they need to feel better from the inside out. We help our clients develop healthy habits created around proven techniques that work for the busiest of CEO's, to the first year investment banker, to the full time parent.
My goal is to build a long-lasting partnership with our clients to keep them engaged, moving and on track; even when life is stressful. Our team enjoys educating people on the most amazing piece of technology any of us will ever own: our bodies.
We're always bombarded by how great it is to pursue your passion, etc – but we've spoken with enough people to know that it's not always easy. Overall, would you say things have been easy for you?
When I went into the "services" industry, I thought it was really cool to have a start-up that wasn't tech. I used to brag that LulaFit was "anti-tech" because we still believed in real people doing a real job and driving real results. I quickly realized, the joke was on me. There's a reason why tech is a popular space to start a business. Technology is generally predictable. If something goes wrong, it's usually bad code or a glitch in the system somewhere (you can probably tell I'm well-versed in technology).
People are NOT predictable. Working with a wide variety of service providers from personal trainers, yogis, massage therapists, chefs, nutritionists and wellness coaches has proved challenging to say the least. My team is very creative, so to keep them all coloring inside the lines can often be a challenge. Being a creative myself, I've had to consciously put on my operational "boss" hat many times to keep everyone on the same page.
The beauty about my team is that through the creativity and collaboration, we've been able to build incredible programs and help so many people! But there's definitely multiple fires to put out every week 🙂
We'd love to hear more about your business.
LulaFit's mission is to make living a healthy lifestyle sustainable and accessible through movement, food, and restoration. As the premier provider of custom fitness and wellness programs, we provide service for individuals, luxury communities and corporations.
In a nutshell, we make people's lives easier. Clients come to us because we offer convenience, flexibility and very individualized service. We help them make fitness a priority, without the burden and stress that comes with it
LulaFit Core Values:
-People First: We invest in people like they are our family.
-Collaboration: We support each other mentally, physically, and emotionally.
-Honesty: We create quality through authenticity.
-Value: We invest in your most valuable asset — your body.
-Connection: We believe health transcends differences and brings communities together.
Key Differentiators:
– Luxury Experience: The premier provider of bespoke fitness and wellness programs for individuals, communities and corporations.
– On-site, concierge delivery: We deliver what you need, the way you need it, where and when it's most convenient for you.
– Unified Team of Service Providers: Our certified specialists work as a team, using their individual expertise to create the best plan for you.
– Collaboration: Partnering with luxury residential communities and corporations to create cultures of health and wellness.
– Constantly Evolving: Committed to continuous improvement through observation and response to our communities' needs.
What were you like growing up?
I've always been a bit of a perfectionist. I tell my team I'm a recovering perfectionist and now just strive to have good habits. I changed the perfect to practice and just do the best I can.
When I was 3 years old, I told my parents I was going to become a professional ballerina. Nobody in my family had ever danced and my mom thought ballet was very boring and tried to talk me out of going. I was very committed to say the least and by the time I was 15 years old, I was dancing professionally with some of the top ballet companies and schools in the country (Miami City Ballet, School of American Ballet, American Ballet Theater, etc.). I was always very committed to ballet and although I "dabbled" in other activities, I always gave it up to be in the ballet studio 7 days a week.
I was severely injured around 17 and decided to shift my focus to college. I went to University of Michigan and fell in love with learning. I continued to dance, but became obsessed with the body. I wanted to learn more about how it worked, how it moved and the science behind it all.
I have always been a hard worker, but I definitely don't take myself too seriously. I like to joke and make any situation I can fun and light. I've always been super creative so now that I sit in a box all day with my management team, I try to find ways to keep it light. I've implemented weekly office workout classes, we take field trips to lunch and there's usually some essential oil being pumped into the air. I am at a standing desk most of the time and if I'm not going to a formal meeting, you'll usually catch me in Nikes.
Pricing:
Personal Training $75-$110 (depending on package)
Massage Therapy $95-130 (depending on package)
Nutritional Counseling $175-$199 (depending on package)
Personal Chef $200-$550 (depending on package)
Contact Info: